A Lovely Planet's perfect itinerary for 3 Days in Umbria, Italy.
I was excited to visit Umbria, as I'd heard numerous times it was a lot like Tuscany, only with fewer tourists. I absolutely love Tuscany, so this sounded like the dream! Umbria is a fairly compact region, making it perfect for a long weekend break. In three days you can cover a couple of the gorgeous hilltop towns and still have plenty of time for eating and drinking all the delicious Umbrian food and wine. Here is our suggested three day Umbria itinerary.
Disclosure: This article contains affiliate links. This means that if you click a link and purchase something I've recommended I may earn a small commission. This does not affect the price you pay but helps me to run this site. You can read my full affiliate disclosure here.
Umbria Itinerary
Day 1 In Umbria
Fly into Perugia from London and pick up a hire car or camper. Drive south to Spello.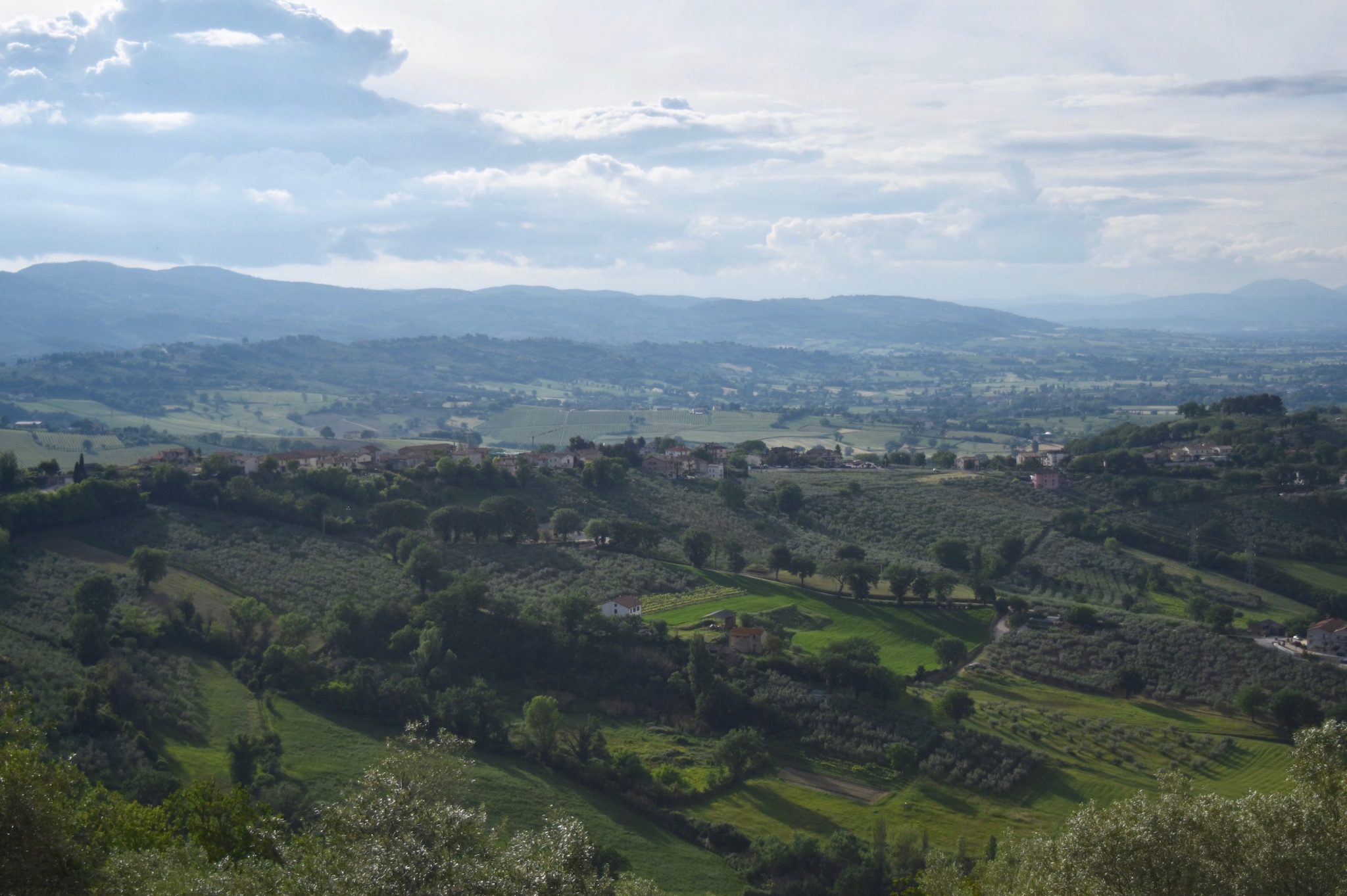 Spello
Spello is an ancient hillside town still surrounded by Roman walls. It's honestly one of the most beautiful towns I've ever been to, and I'm not sure my photos really do it justice – but take my word for it! Stroll through the narrow streets full of flowers and make your way up to the Belvedere di Posterula for incredible views of the Umbrian countryside. Just outside the walls is the Villa of Mosaics, an incredible Roman villa that was discovered in 2005 during the construction of a car park! The villa contains over 500 square meters of recovered mosaics, dated between the third and early fourth century AC. Enjoy lunch or dinner (or both) in one of the lovely restaurants lining the Via Camillo Benso Conte di Cavour.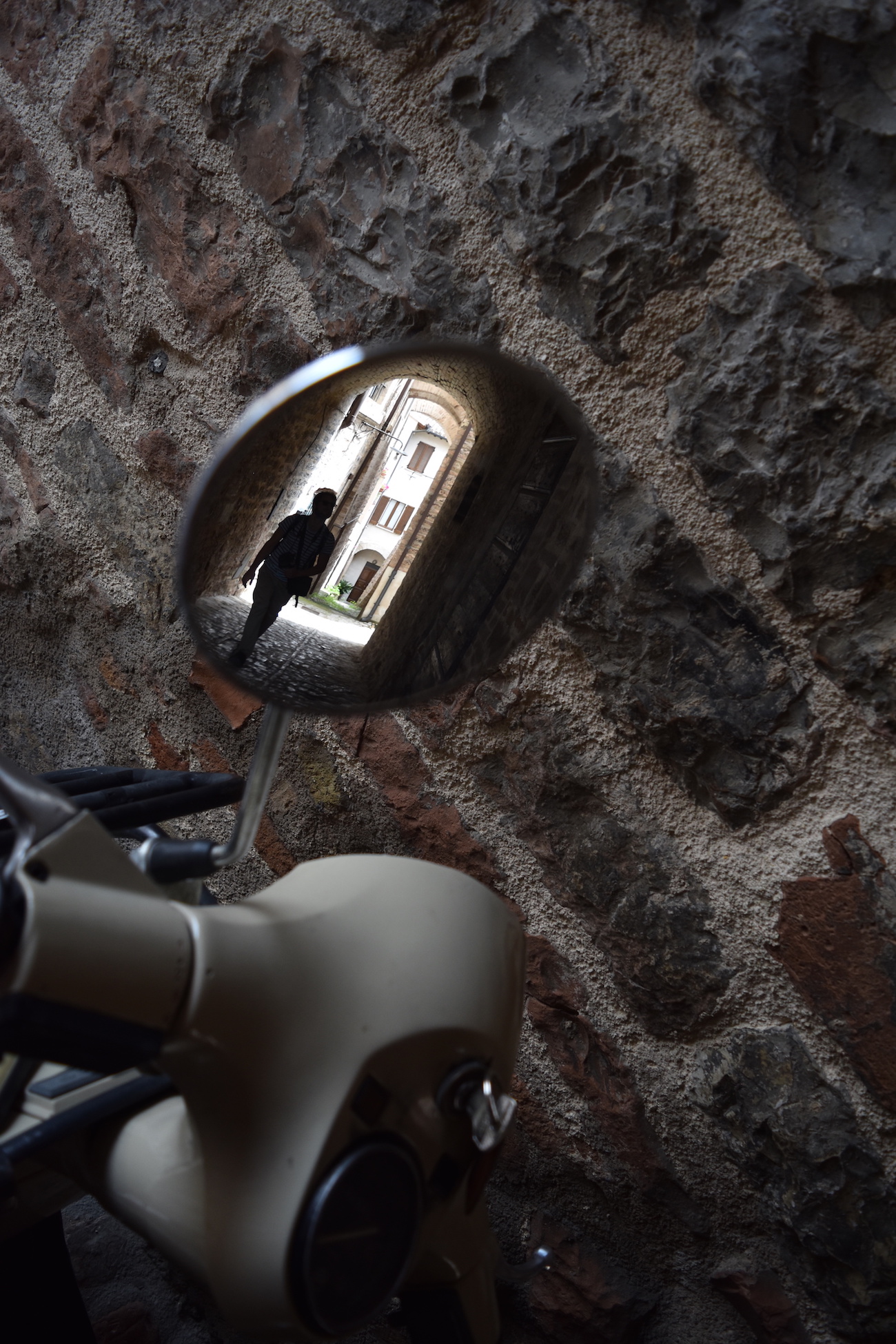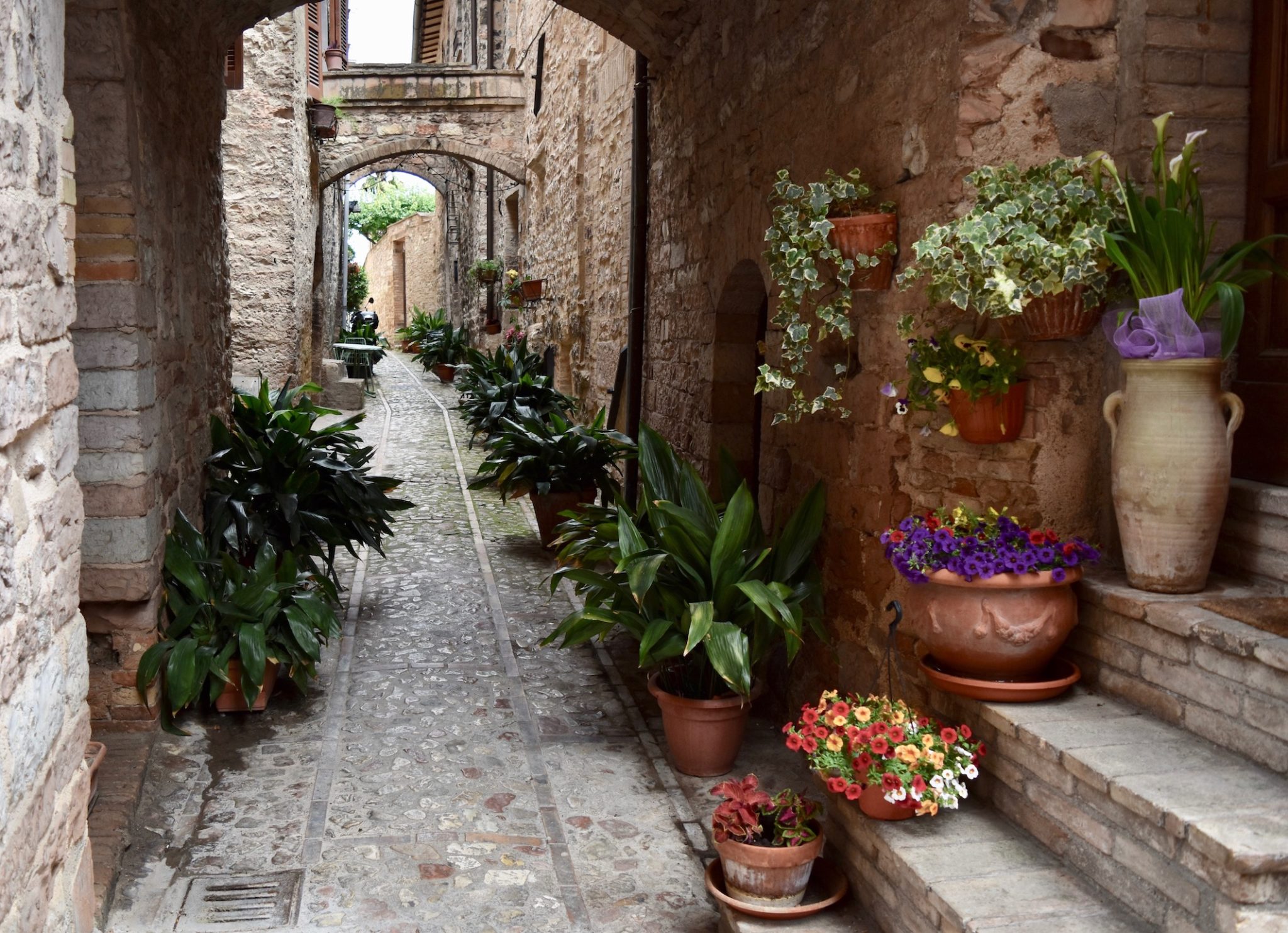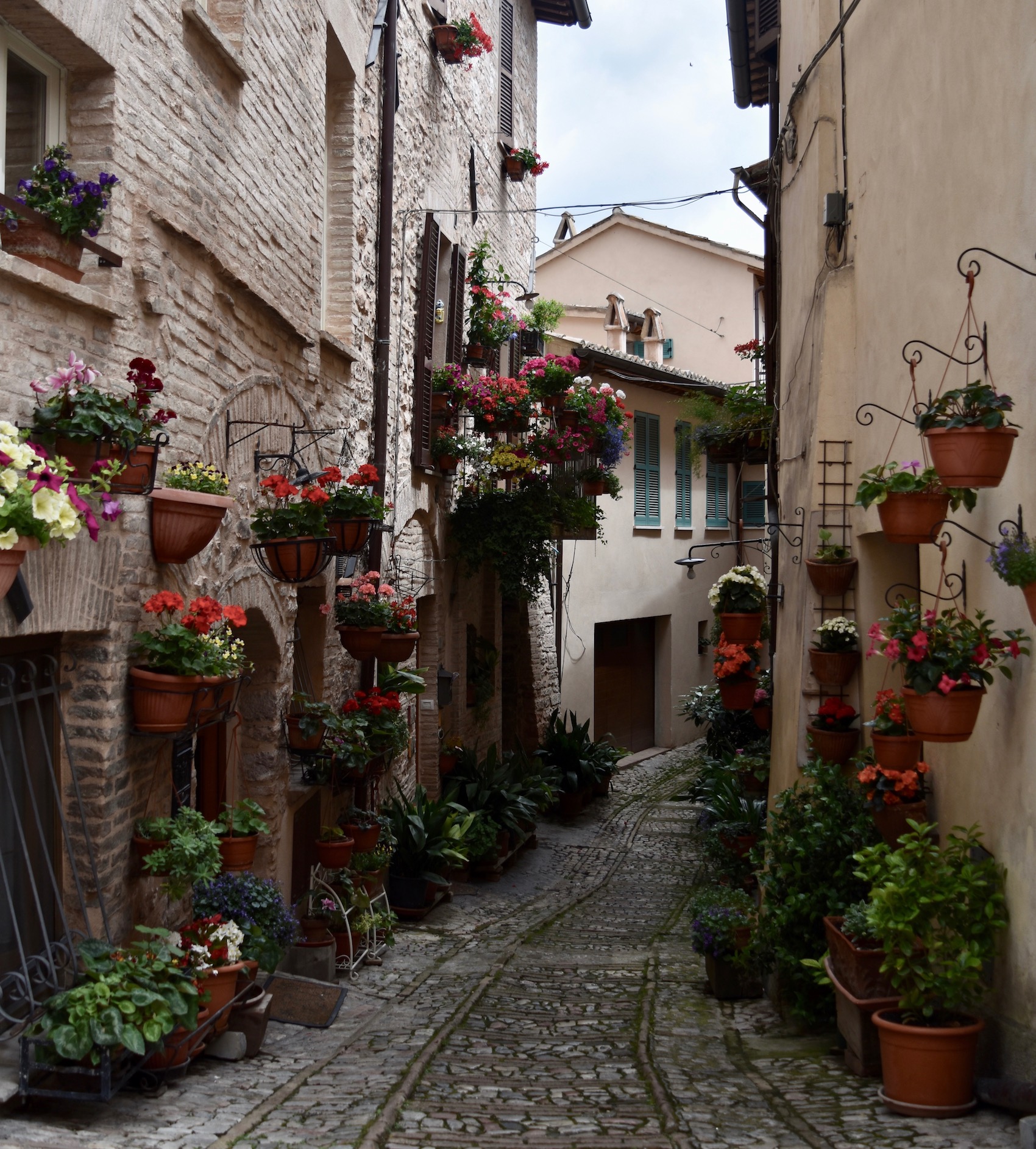 Sleep in Spello or head out to an agriturismo in the countryside. We parked the camper at Pian di Boccio.
Day 2 In Umbria
Truffle Hunting
Drive to Trevi for truffle hunting! Umbria is the biggest producer of truffles in Italy, and you'll find truffles on many menus across the region. I absolutely love truffles and a weekend in Umbria is a good excuse to eat as many truffle dishes as possible!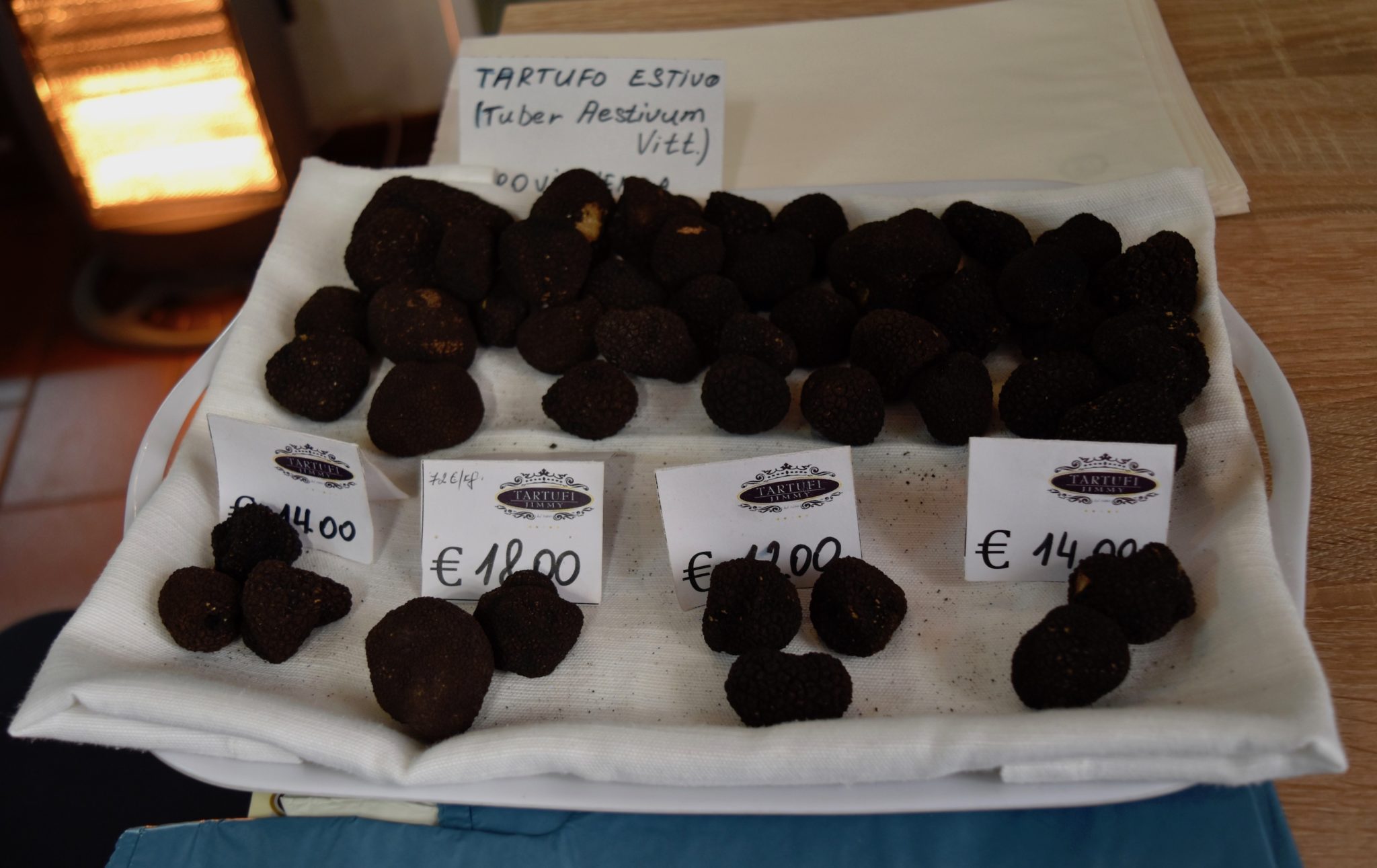 Truffles are notoriously difficult to find, so it's a great experience to head out with a truffle hunter to learn all about the art of finding them, along with their truffle dogs.
Spoleto
From Trevi, continue on to Spoleto and spend the afternoon exploring the city on foot.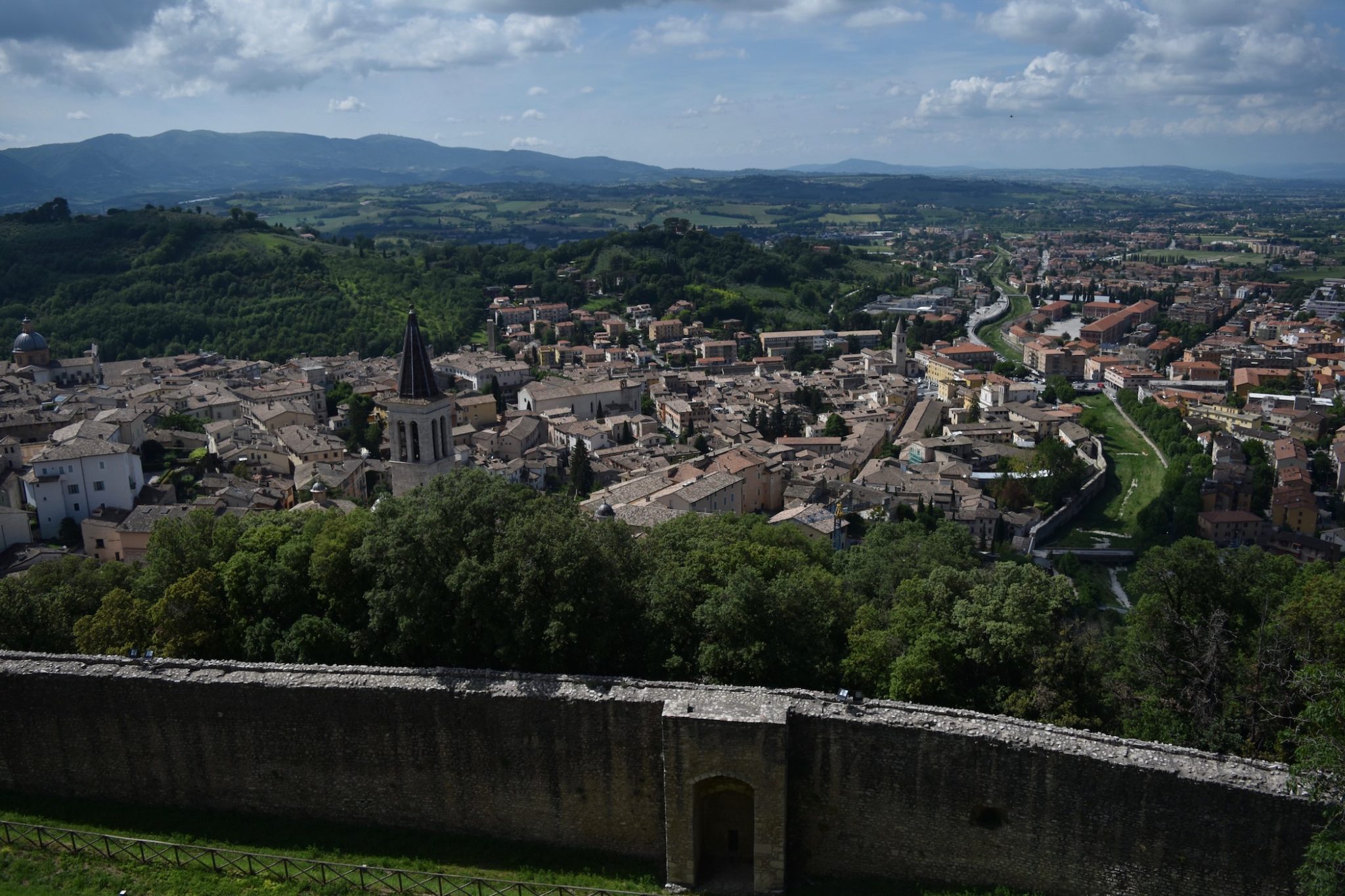 Make sure you head up to the fortress of Spoleto, on top of Sant'Elia hill, the highest point in Spoleto. It was built in the 1300s and is still considered a jewel of the city. Inside is the National Museum of the Duchy – 15 halls displaying works from the 4th century until the 15th century.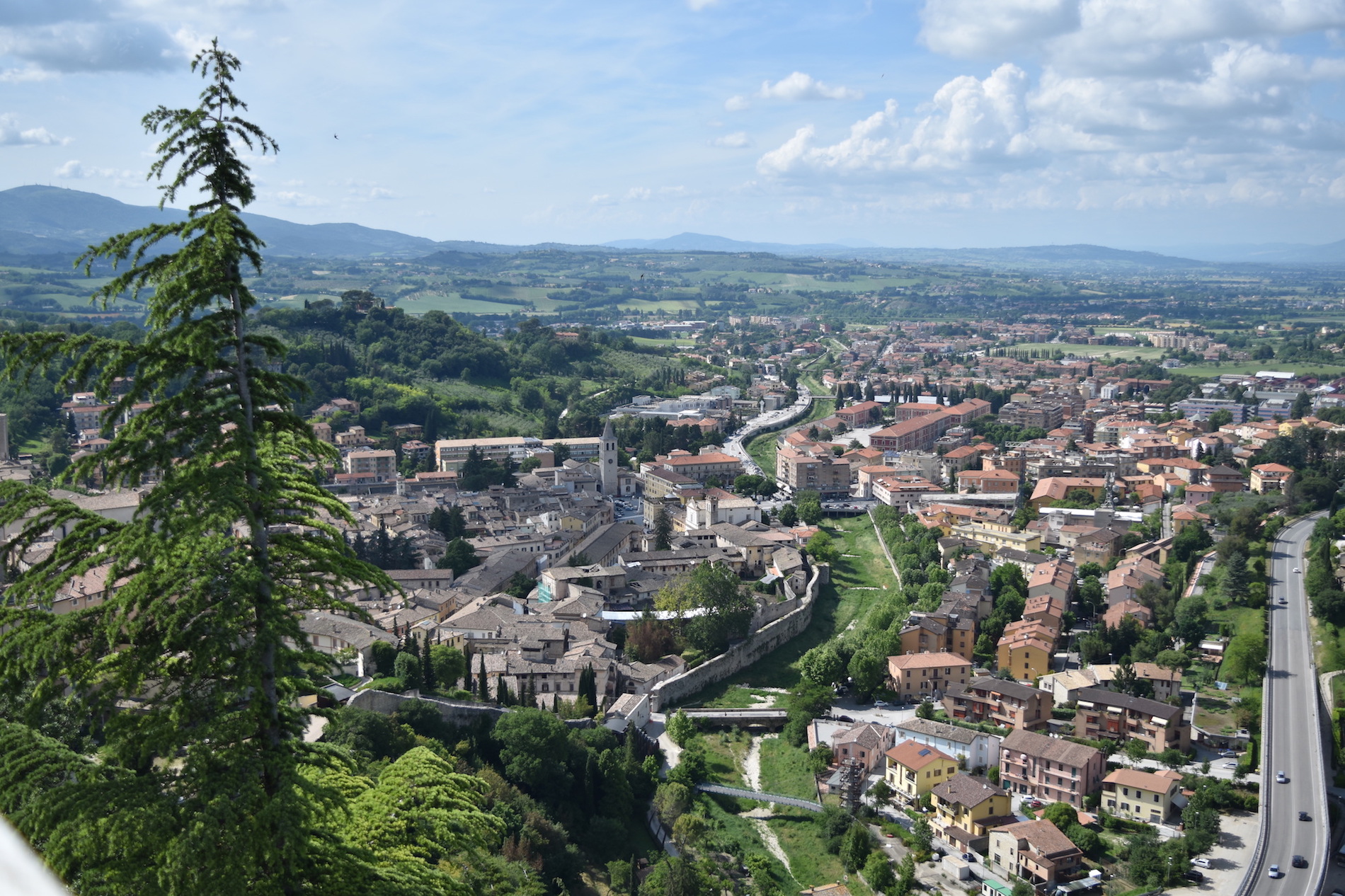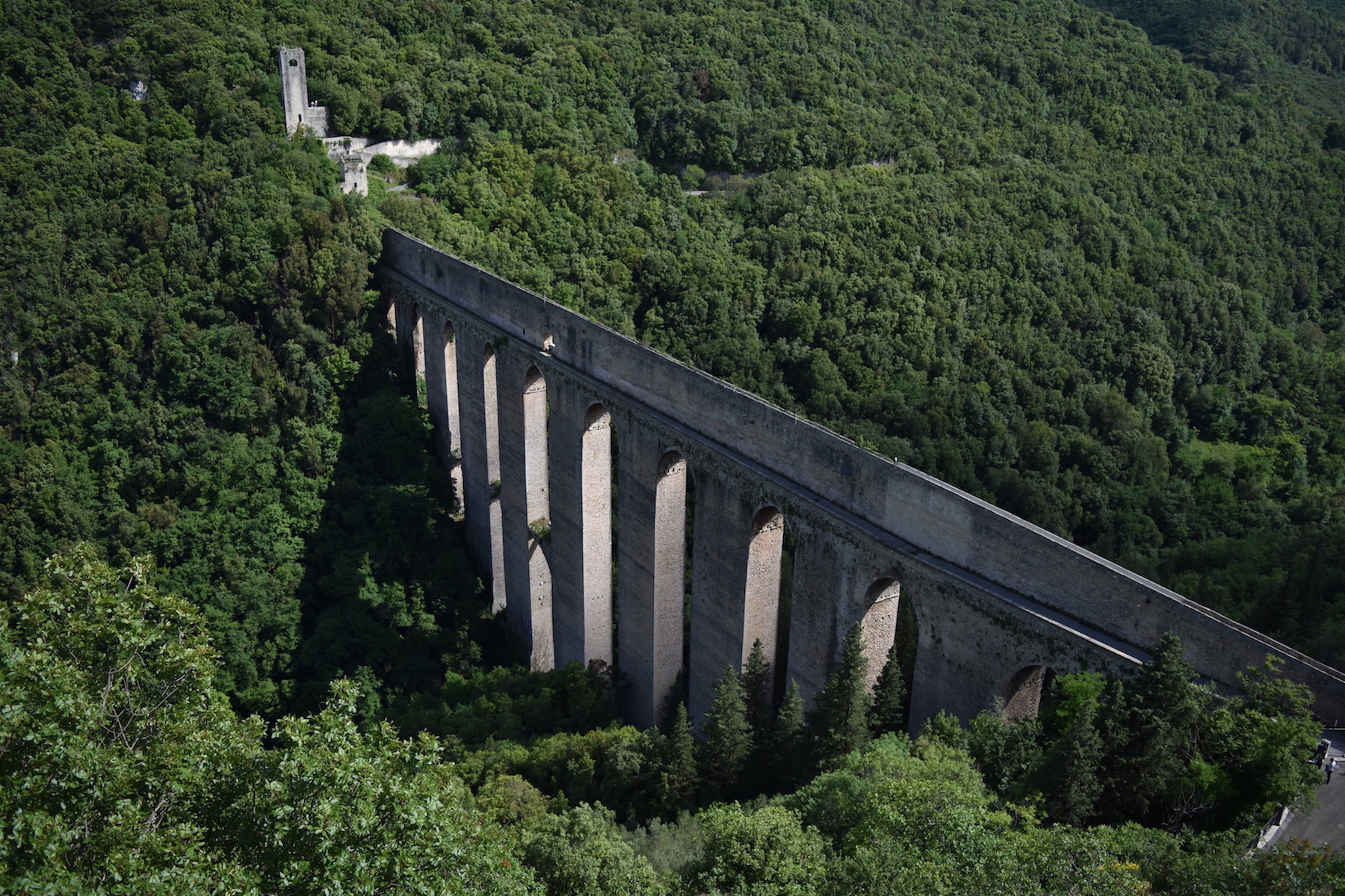 Afterwards, head back through the town to the Cattedrale di Santa Maria Assunta, to see the beautiful frescoes by Filippo Lippi who is buried in the south arm of the transept. Then visit the Casa Romana – a Roman villa built in the 1st century AD which is thought to have belonged to Vespasia Polla, mother of emperor Vespasiano. Though much of the house was destroyed, it has been restored and you can still see beautiful floor mosaics and the different rooms of the villa, as well as ceramics and statues that were discovered during the excavations.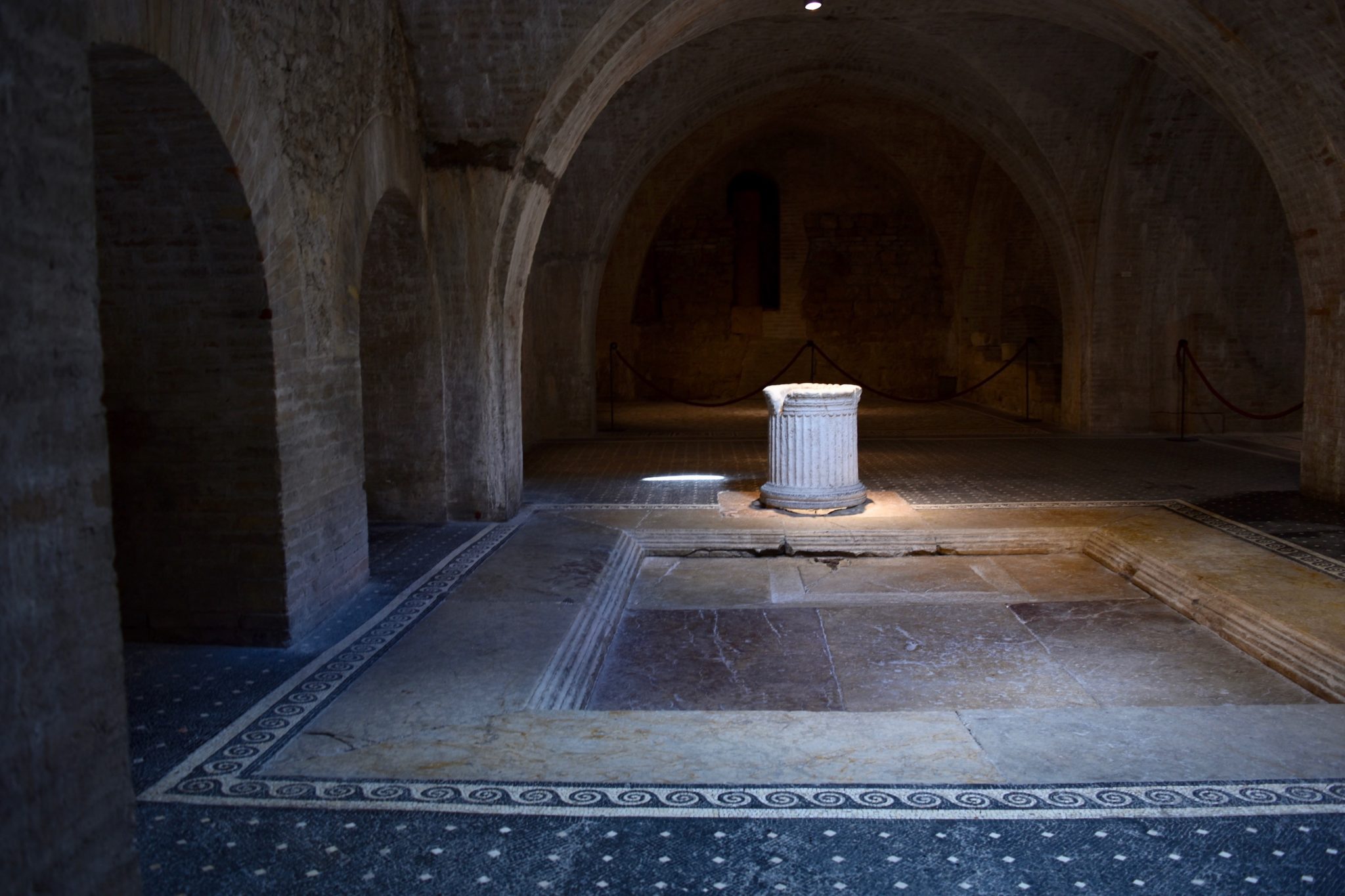 We stayed at Albornoz Palace, a short walk from the town centre.
Day 3 In Umbria
Azienda Agraria Moretti Omero
Drive to Azienda Agraria Moretti Omero for a cooking class. The farm produces wines and olive oil and you can learn to make a number of local dishes and specialities. We tried our hand at cantucci – delicious Italian biscuits.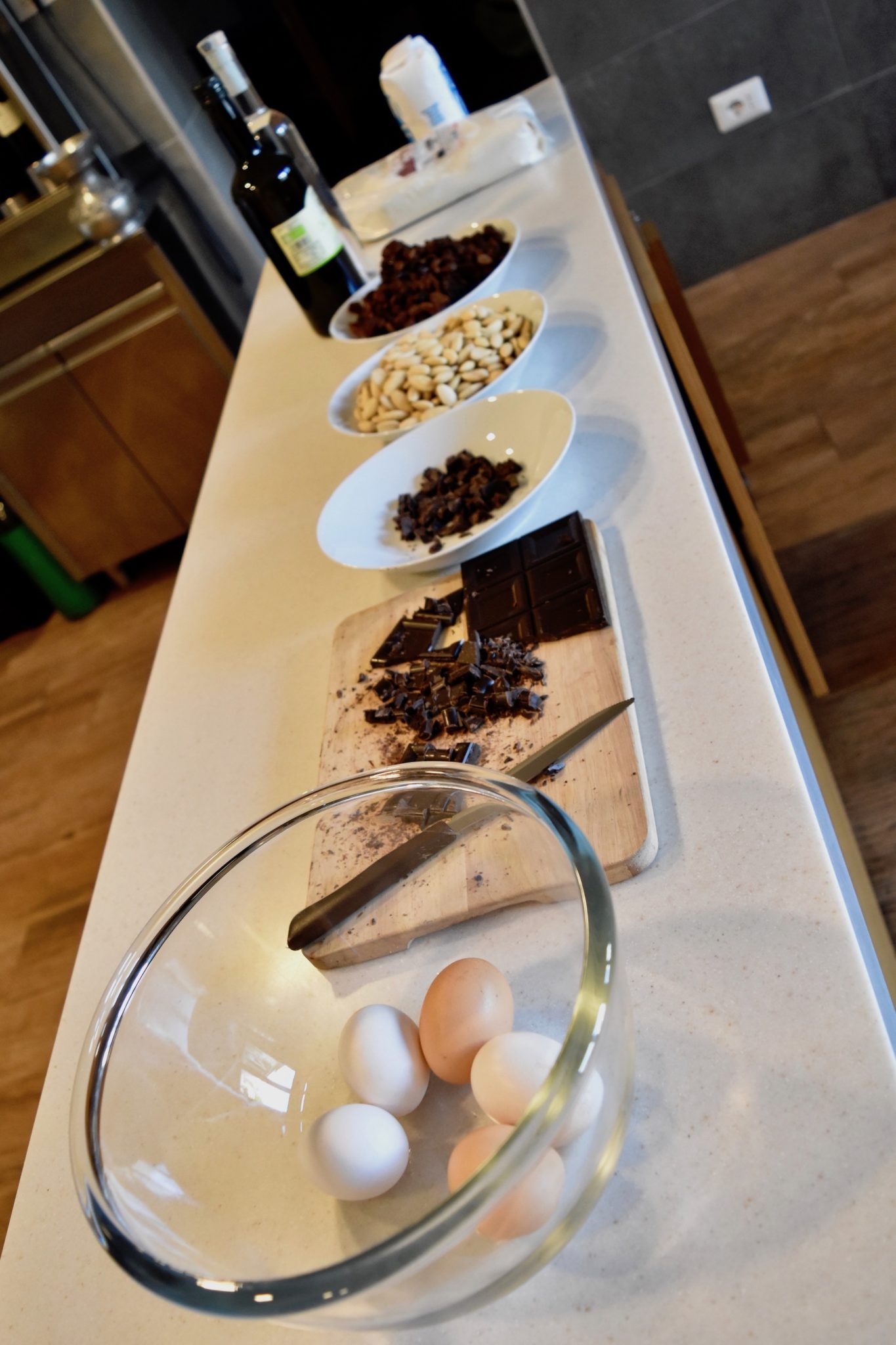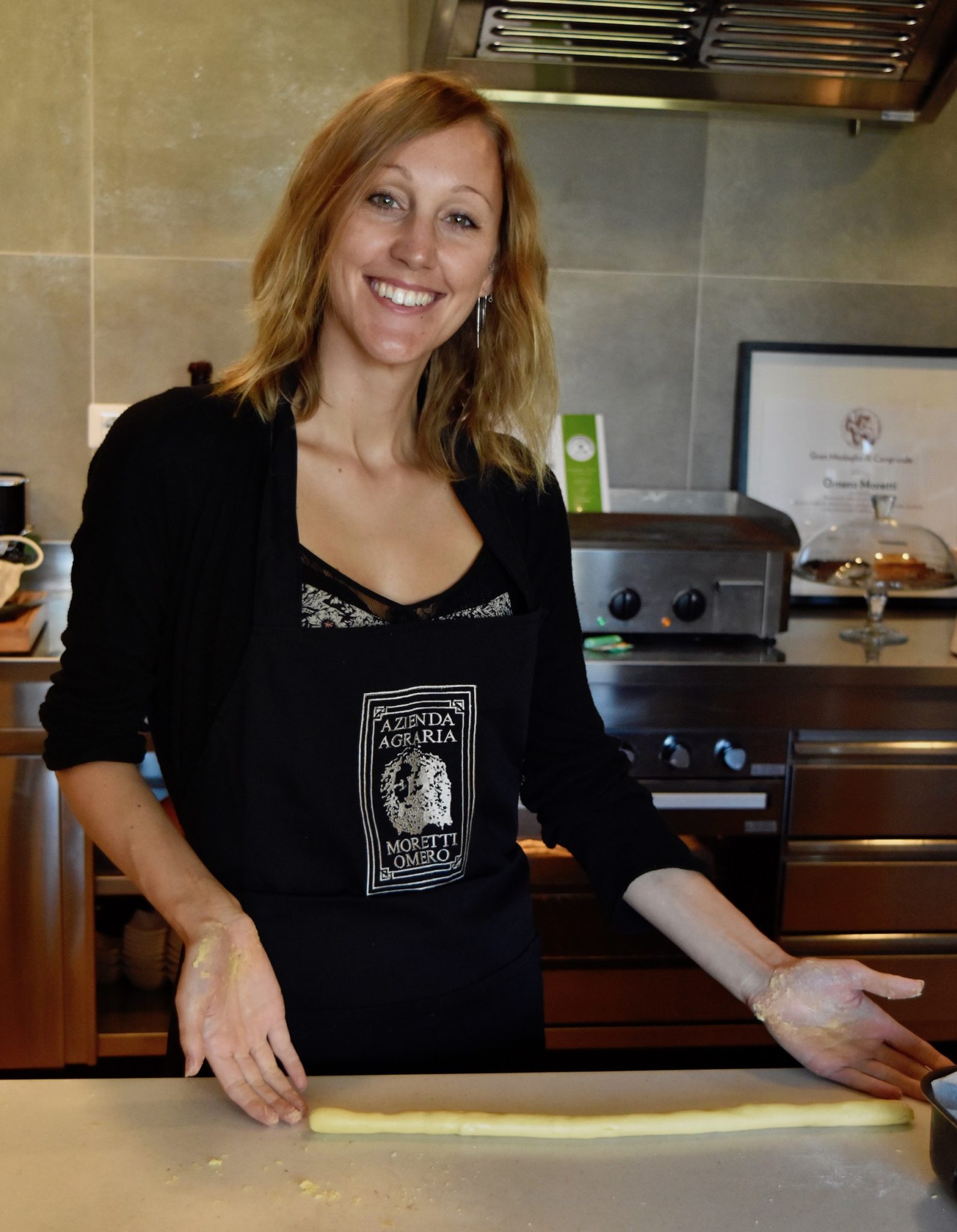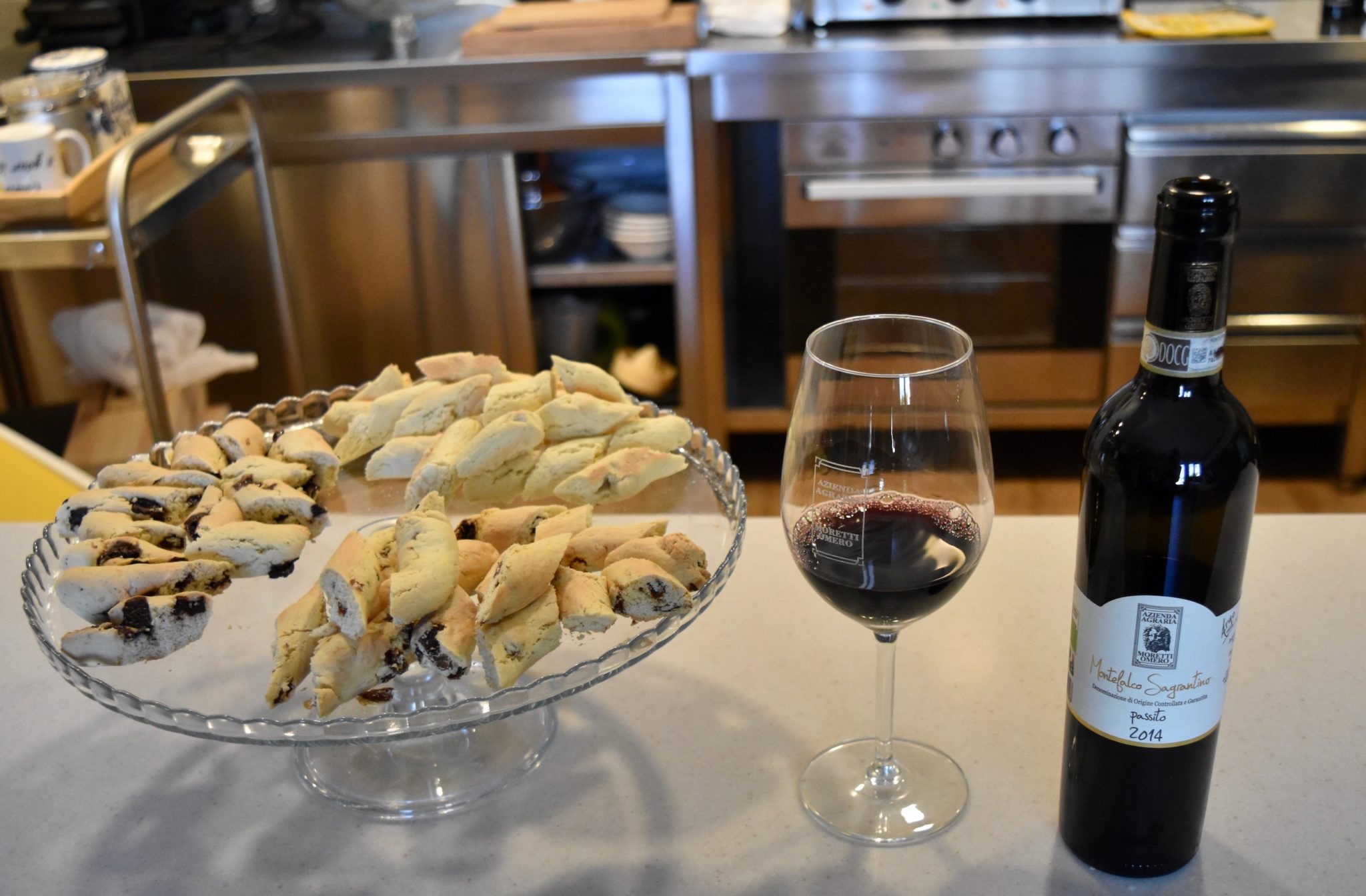 Montefalco
After the class, make your way to another hilltop town – Montefalco. This town has some of the best views in Umbria, so allow some time to enjoy the scenery. Make your way to the lovely Piazza del Commune in the centre of the town to admire the starfish layout, with five roads leading to five gates. Montefalco is also home to one of Italy's most celebrated wines – Sagrantino. This wine is delicious and can only be made here and in the surrounding vineyards.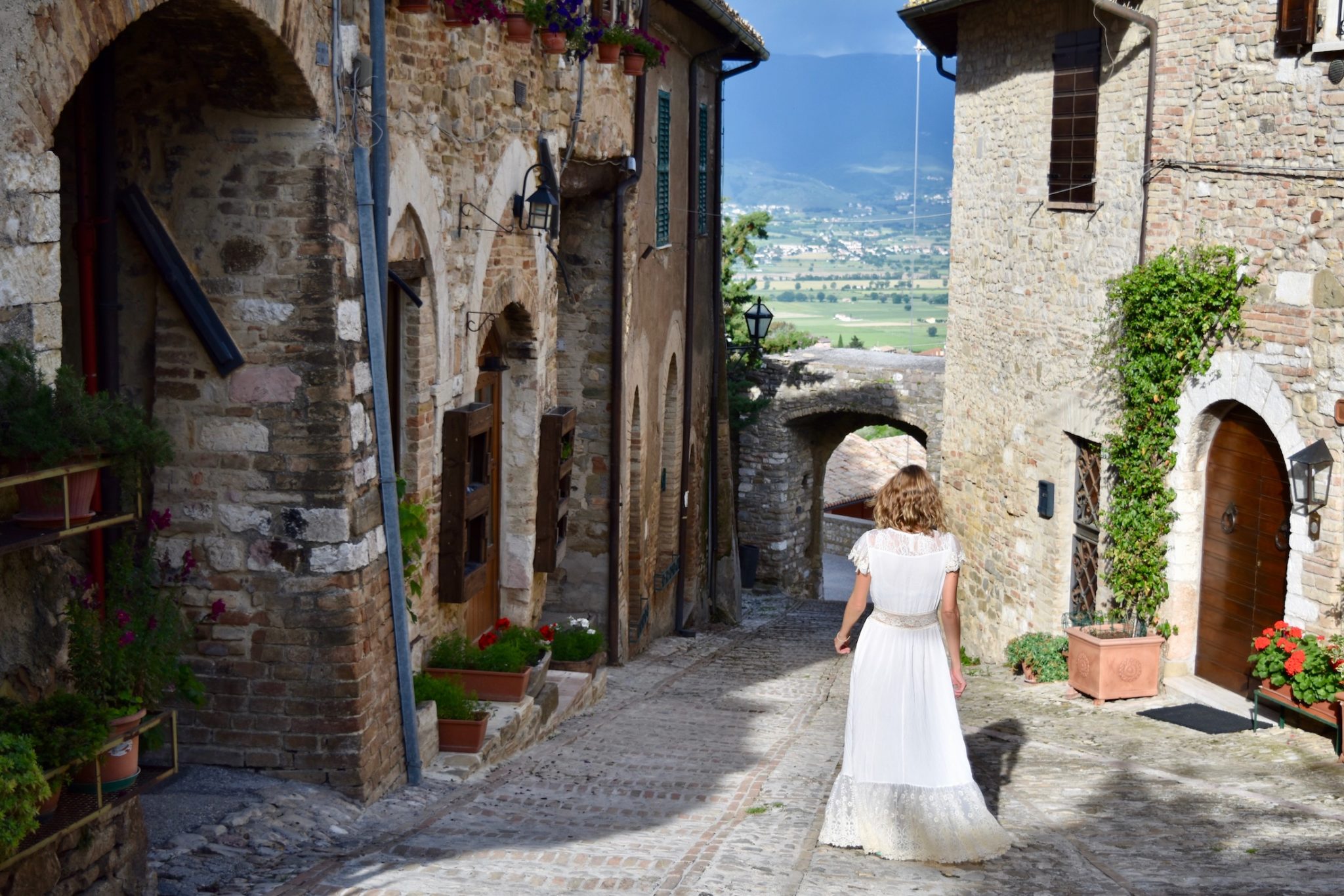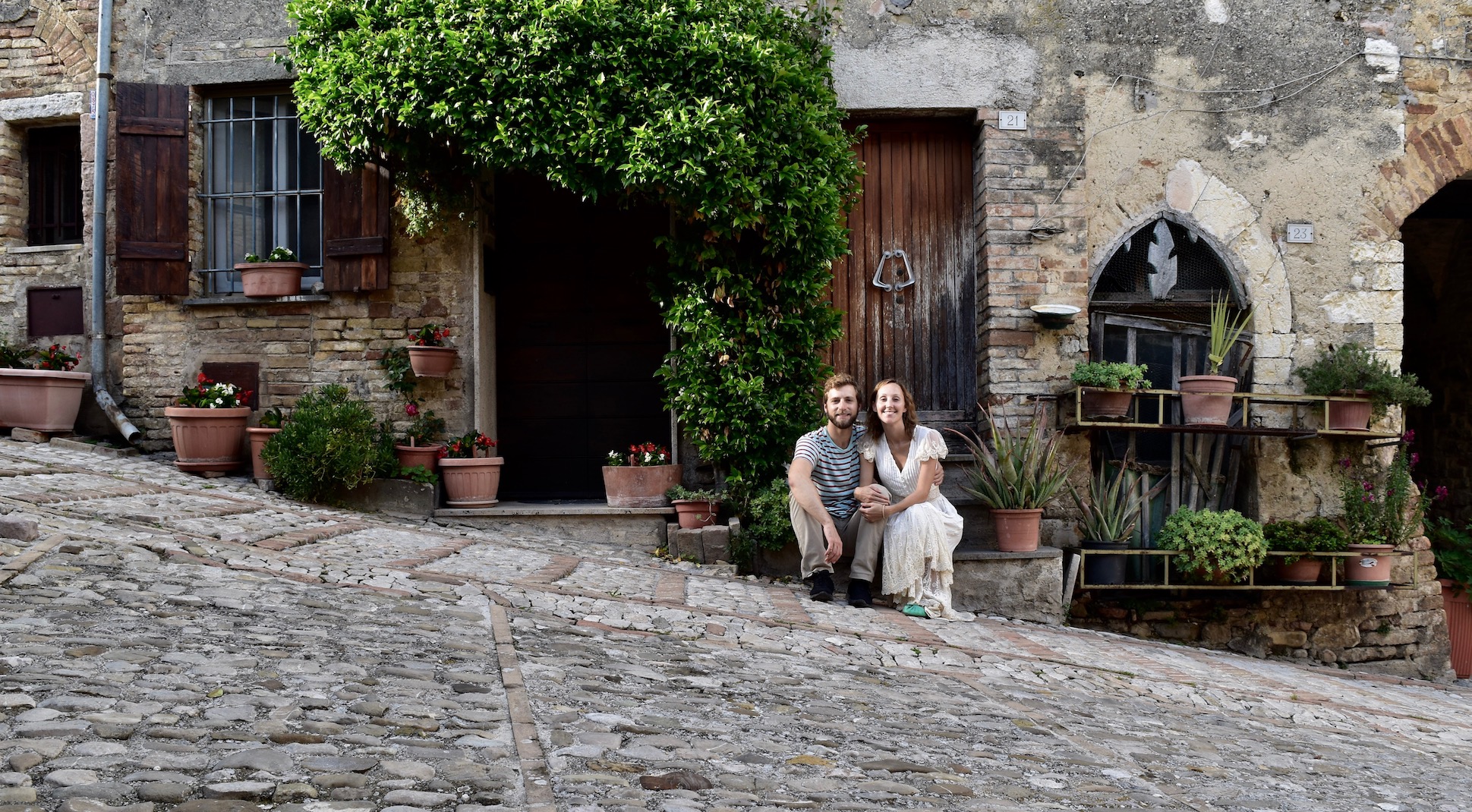 End your day at the winery of Perticaia, where sommelier Alessandro Meniconi will take you through the different wines produced in the region.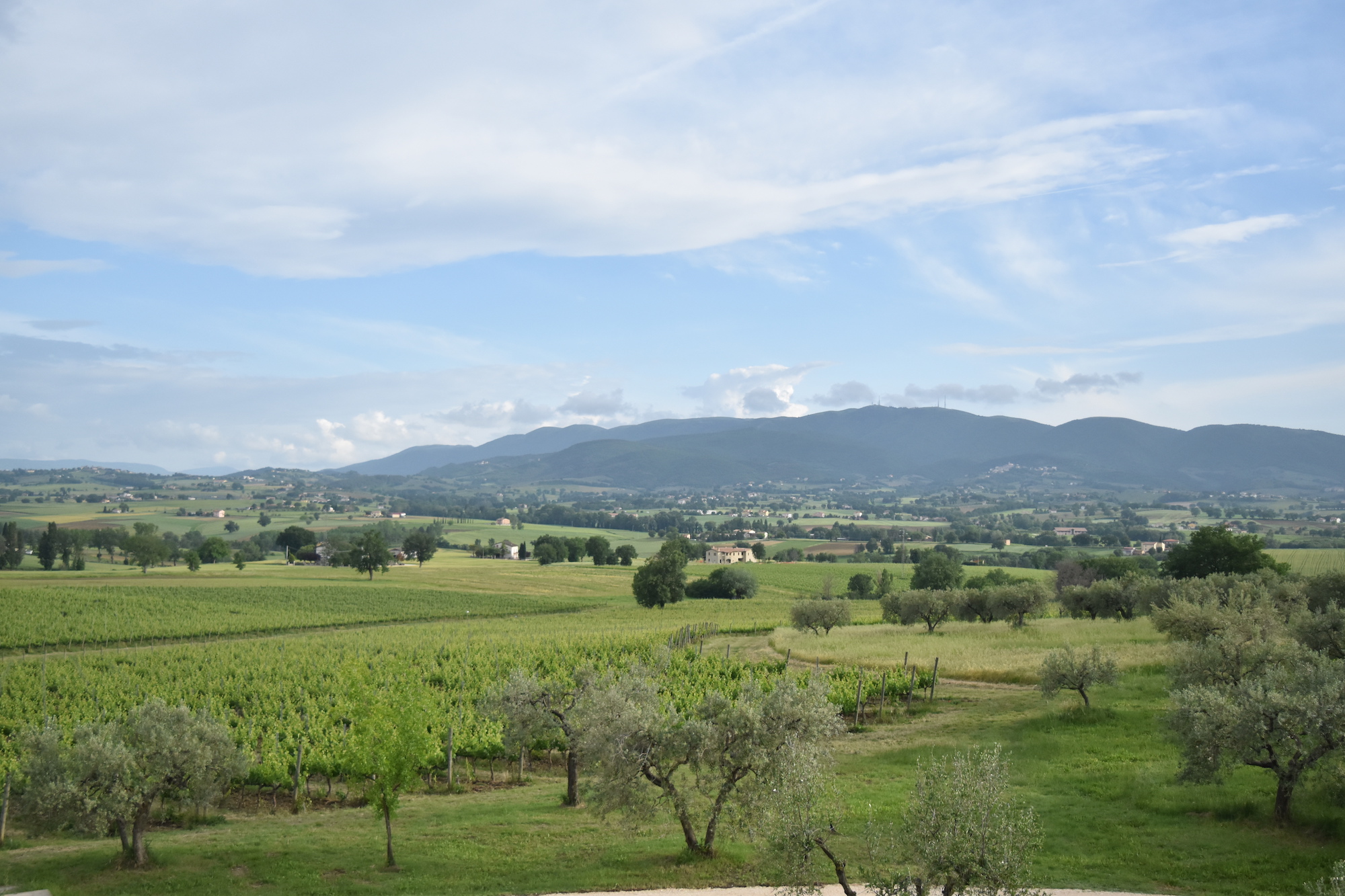 Stay overnight in Montefalco and make your way back to Perugia the next day.
Find accommodation in Montefalco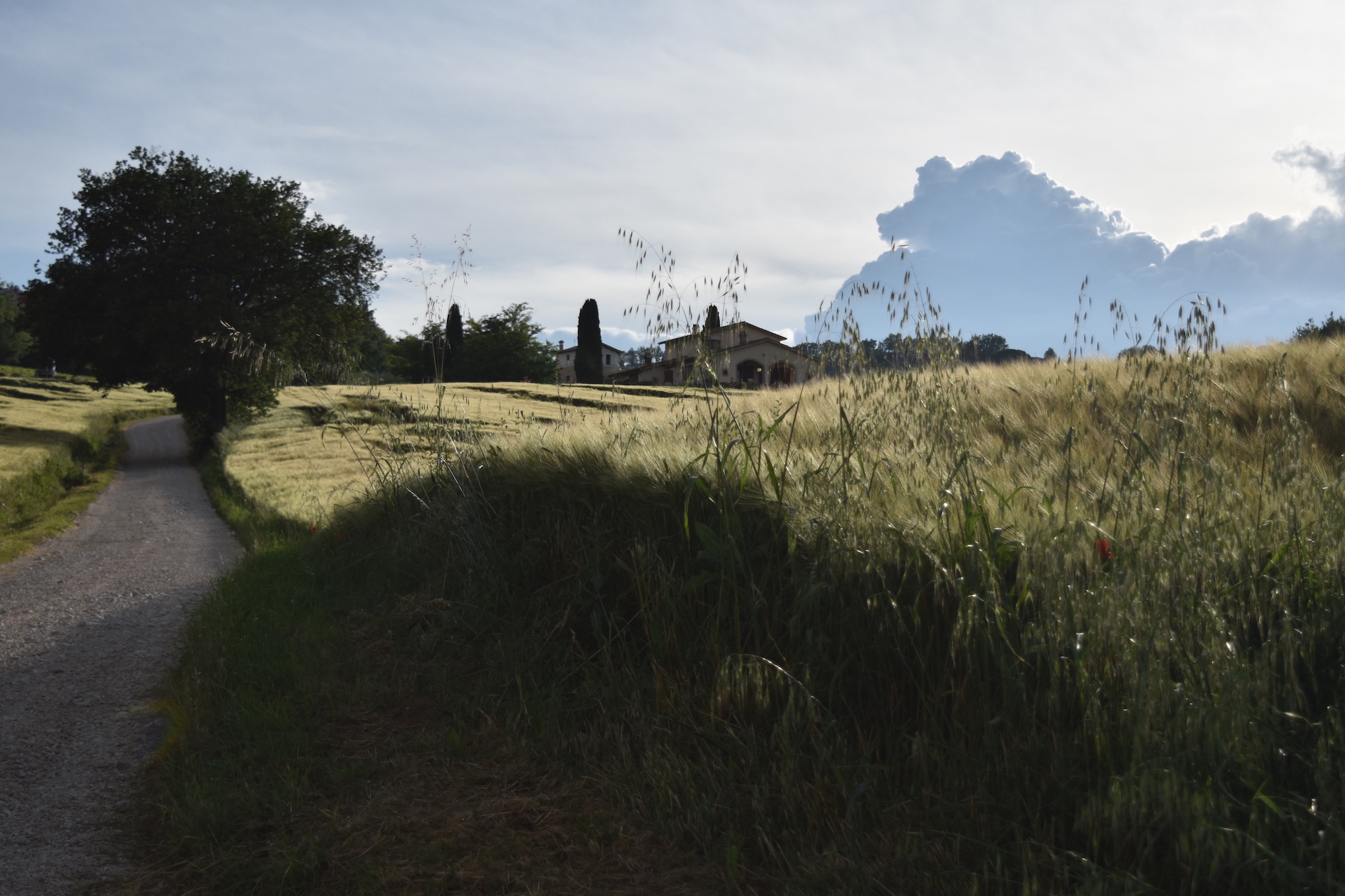 Thanks to Umbria Tourism for hosting A Lovely Planet.