A guide to the top things to do in Liguria, Italy.
I've actually spent a fair bit of time in Liguria (although I wasn't really aware of it!), as I visited friends in Tuscany for many summers as a child. Being so close by, and with some pretty lovely beaches, we often did day trips to the region. This time around Enrico and I had five days to explore and found that there are so many things to do in Liguria besides the beaches (although they are great!), and I still feel that I haven't even scratched the surface of this beautiful part of Italy.
Disclosure: This article contains affiliate links. This means that if you click a link and purchase something I've recommended I may earn a small commission. This does not affect the price you pay but helps me to run this site. You can read my full affiliate disclosure here.
Top Things to Do in Liguria
Cinque Terre National Park
One of the most photographed destinations in Liguria (if not Italy), the Cinque Terre National Park is a must-visit destination in Liguria. Cinque Terre means five lands in Italian, and the park is made up of 5 main villages: Monterosso al Mare, Vernazza, Corniglia, Manarola, and Riomaggiore. Each village has a different character, but all have beautifully colourful houses, rocky beaches and coastline and plenty of bars and restaurants. The area is incredibly popular, so my advice is to avoid visiting during peak season – it will be a much nicer experience in May or October. It's almost impossible to park in Cinque Terre and accommodation is pricey, so it's a good idea to stay in one of the nearby towns and take the train or bus there. Train tickets cover the whole area and can be used as many times as you like for the period you purchase (1 day, 3 days or 5 days).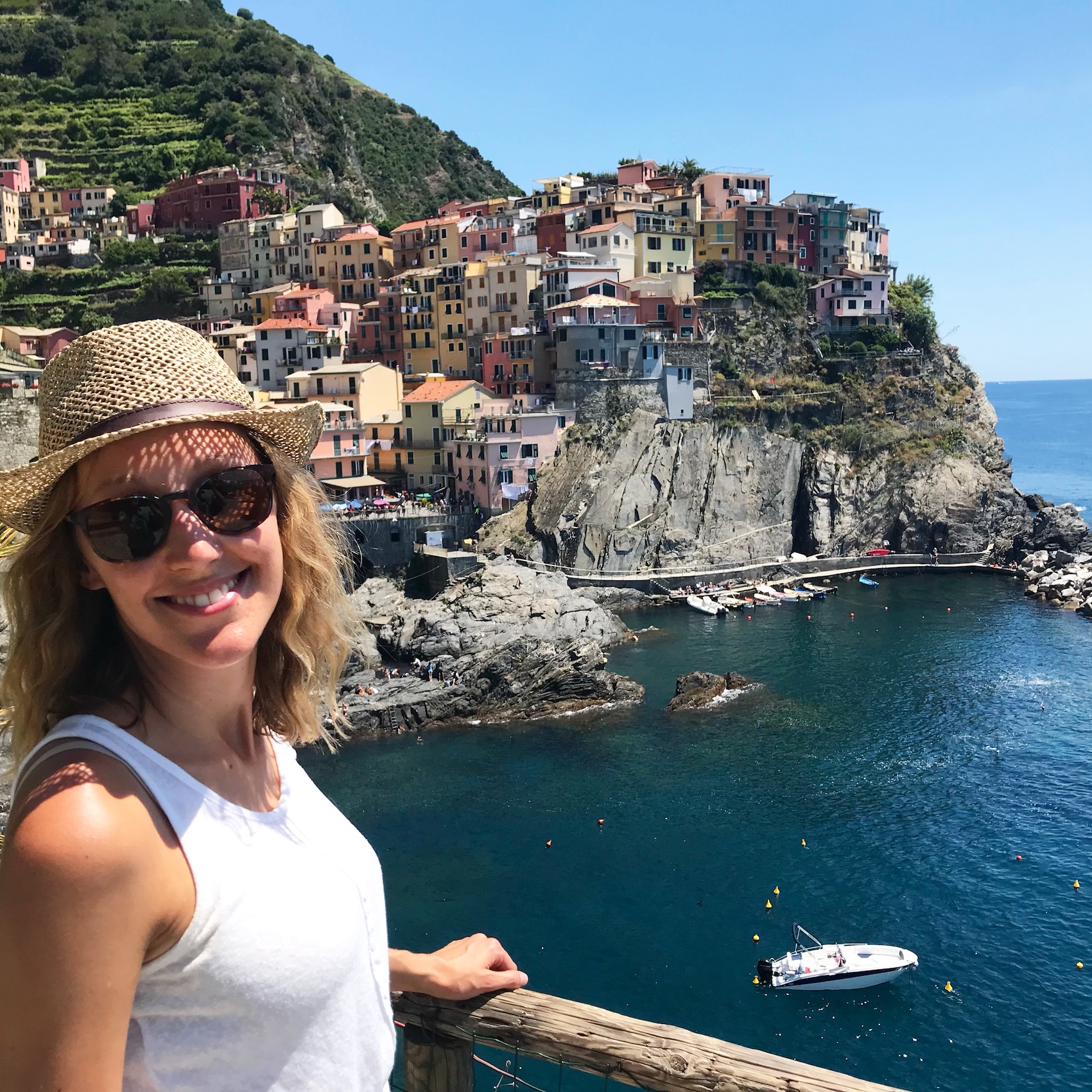 Find accommodation in Cinque Terre
Portovenere
South of Cinque Terre is Portovenere in the Bay of Poets. In my opinion, this is equally as beautiful as the Cinque Terre and has half the tourists; making it a much calmer experience. There are two churches in the town worth visiting, The Church of San Lorenzo, situated in the centre of town and The Church of San Pietro, located on the cliffs. You can also take a boat trip around the island of Palmaria and back to Portovenere, which is a great way to see the beauty of the town from afar. For dinner head to Locanda Lorena Restaurant on the island – you need to pre-arrange this as they send a boat to collect you from Porto Venere. The food is delicious and it's one of the most romantic dinner spots I've experienced.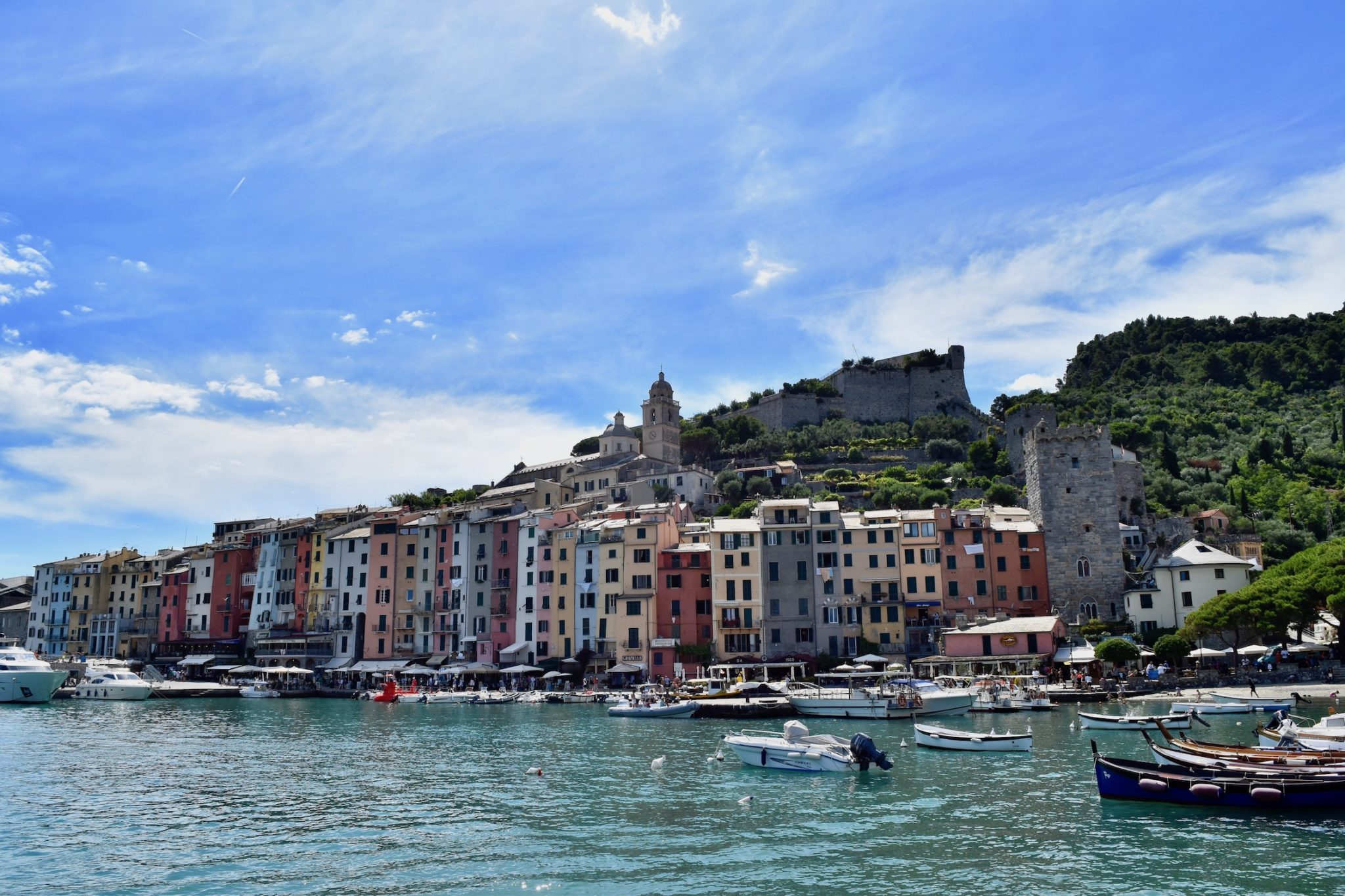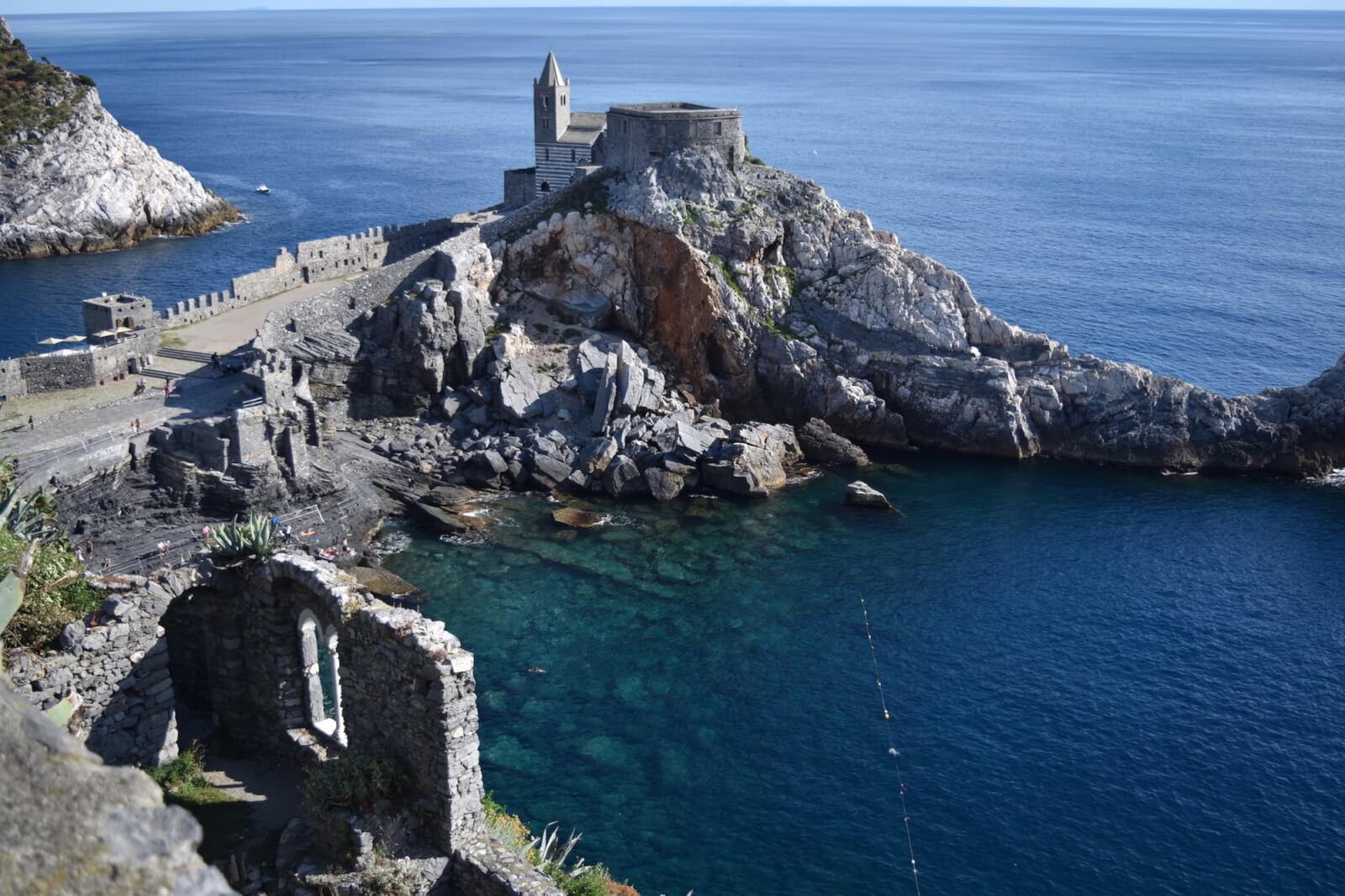 Eat Mussels & Oysters & Visit a Mussel Farm
This region is famed for its delicious mussels, and one of the signature Ligurian dishes is 'Muscoli Ripieni alla Spezzina': mussels stuffed with garlic, milk-drenched breadcrumbs, Parmesan, tomato, eggs and mortadella. Delicious. Make sure you eat it at least once whilst you're in the region (or every day like us). We visited a mussel farm to have a look (and a taste) of the mussels and oysters close up with Paolo from the Coop Mussels Farmers of La Spezia. Book via Viator.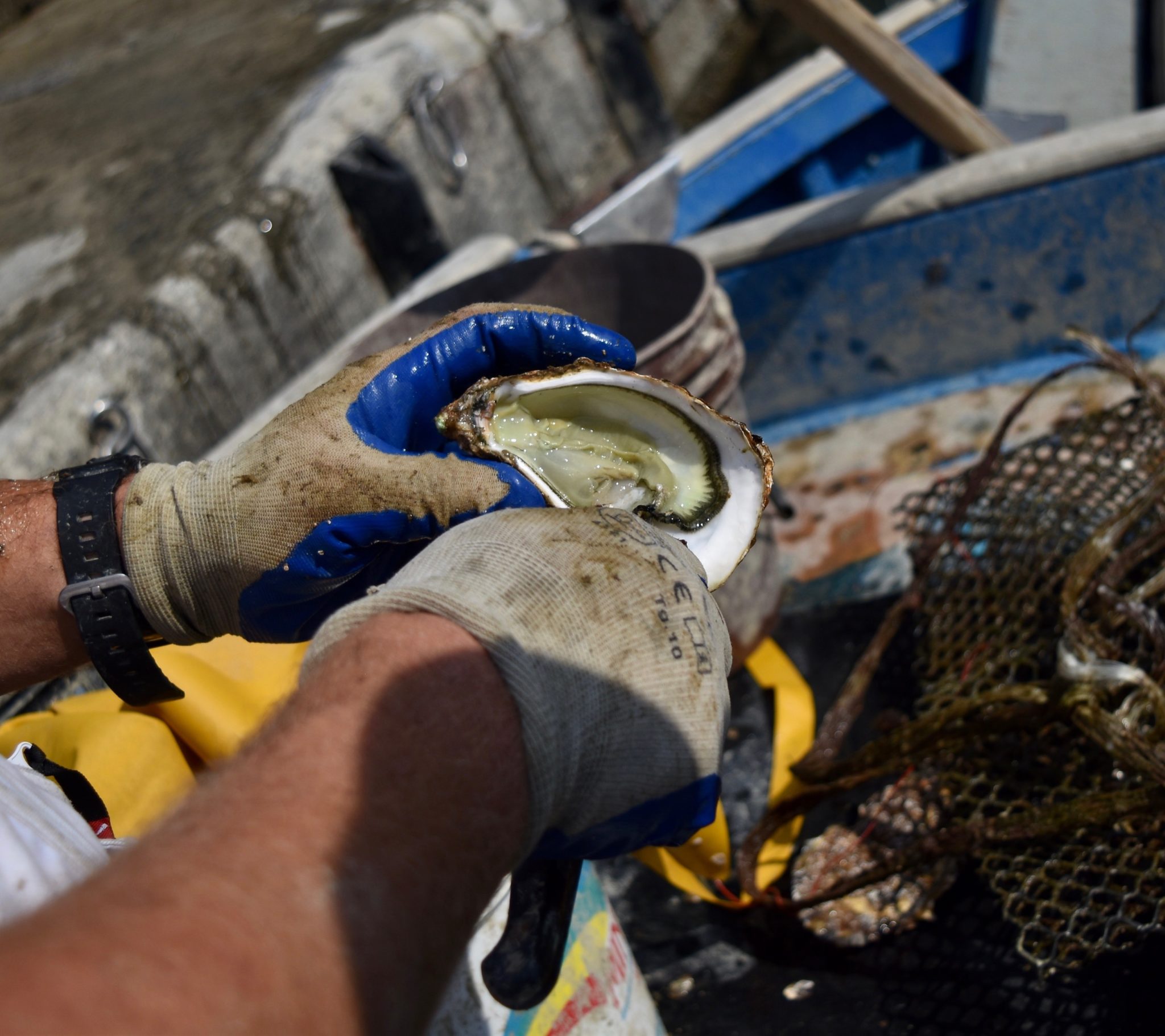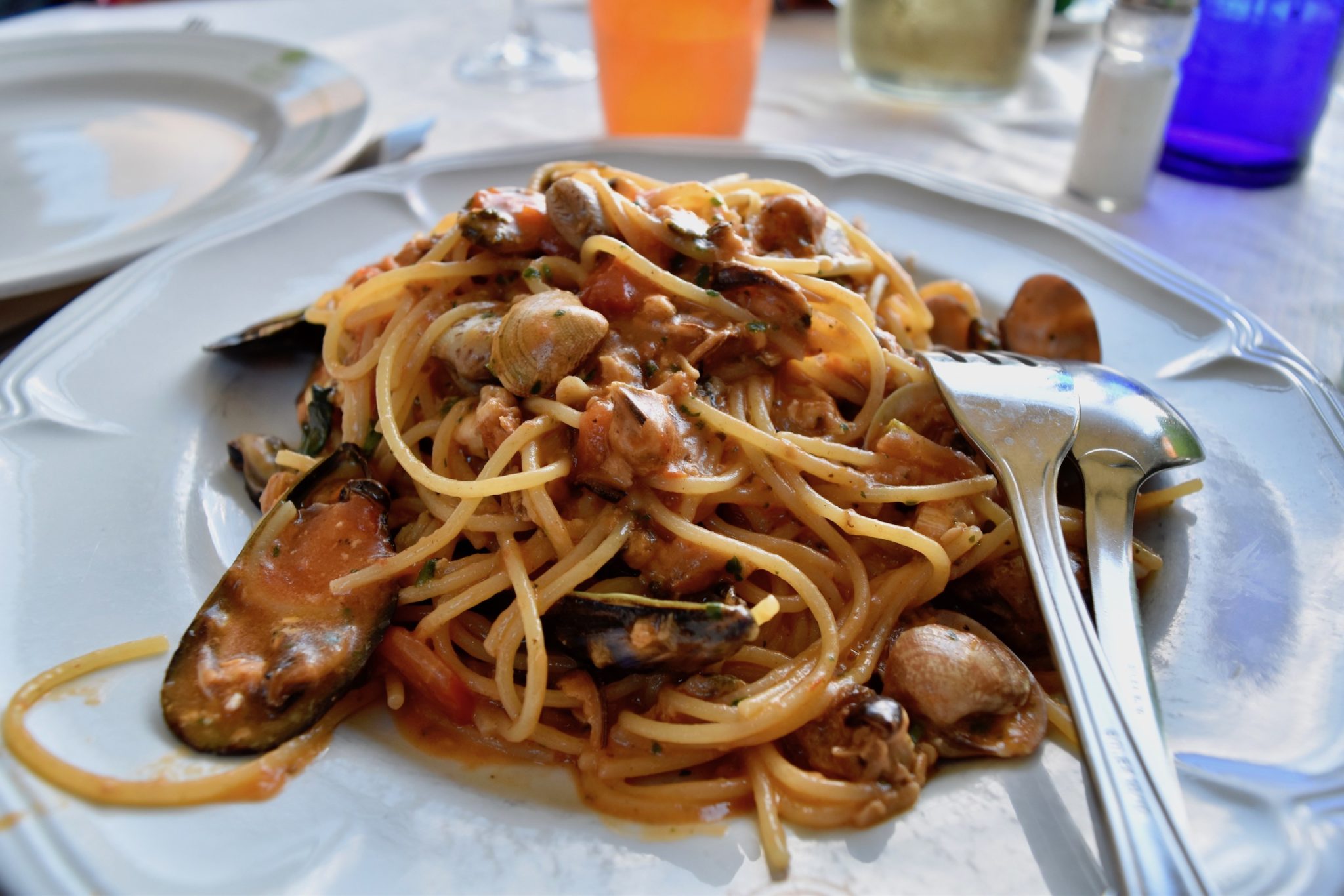 Drink Wine
You can't really come to Italy without drinking wine (well in my opinion anyway!) and there are some excellent wines in Liguria. The Cinque Terre region produces some great white wines including Albarola, Bosco, and Vermentino and you can visit Eroico Vineyard in Vernazza for a tour and tasting.
One of our favourite wine experiences was visiting Cornice Farm, inland up in the town of Sesta Godano. We met with owner Ivano Luigi De Nevi, who showed us how he produces wine, followed by a tasting. Then it was off to check out the vineyards, which happen to have the most incredible backdrop – stunning views of the Vara Valley below. The farm produces Ciliegiolo, Merlot, Syrah, Albarola and Sauvignon. Visits to the farm can be arranged by email.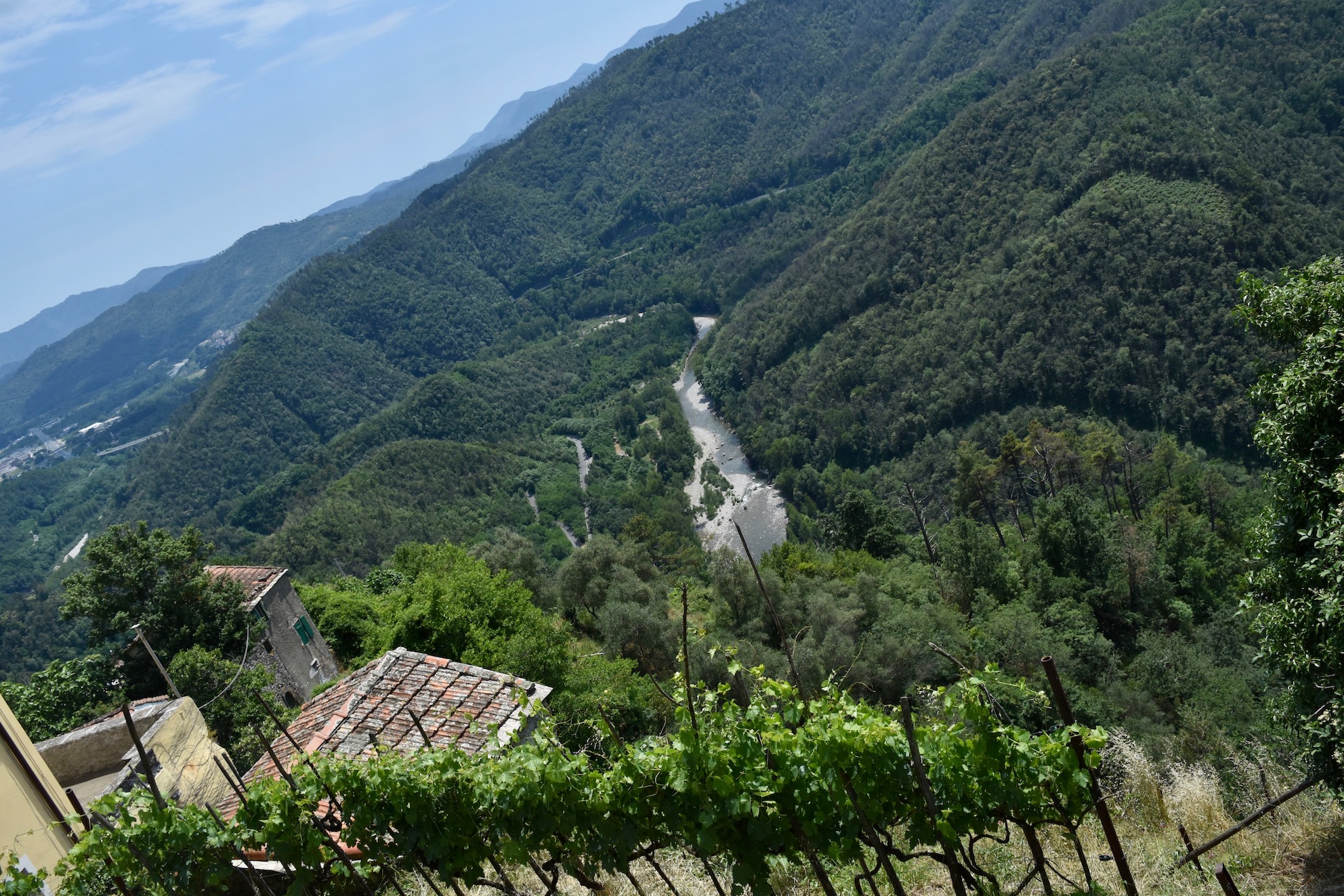 Lerici & Fiascherino
I've spent a lot of time in Lerici and Fiascherino, and have lots of fond memories of both. For me, the beaches of Fiascherino are more beautiful, rocky little coves with great snorkelling, but Lerici also has a lovely sandy beach with sun loungers and umbrellas. Base yourself in Lerici for great restaurants and bars in the evening and then make the short trip to Fiascherino for a day at the beach – there is also a great restaurant here for lunch.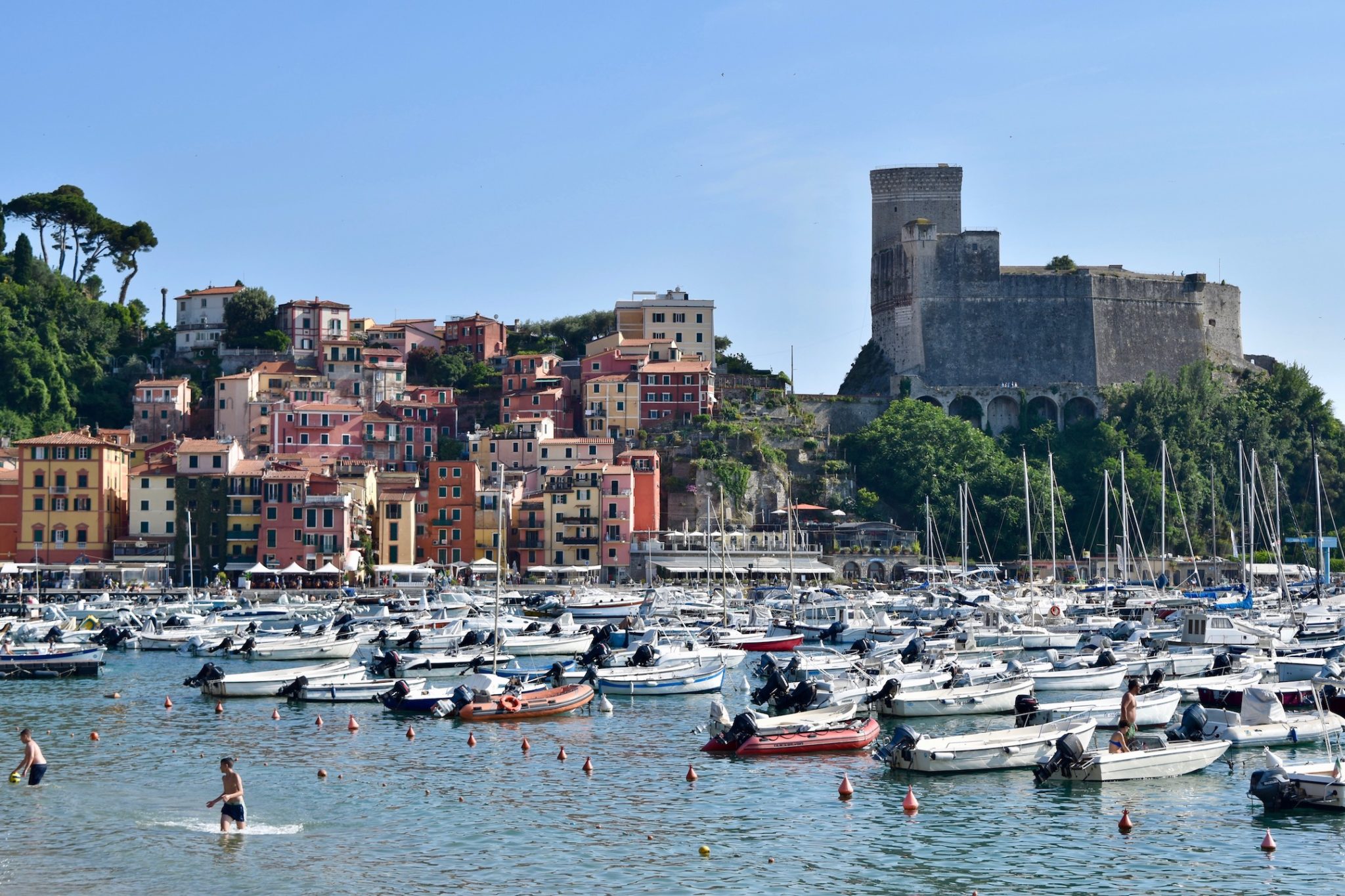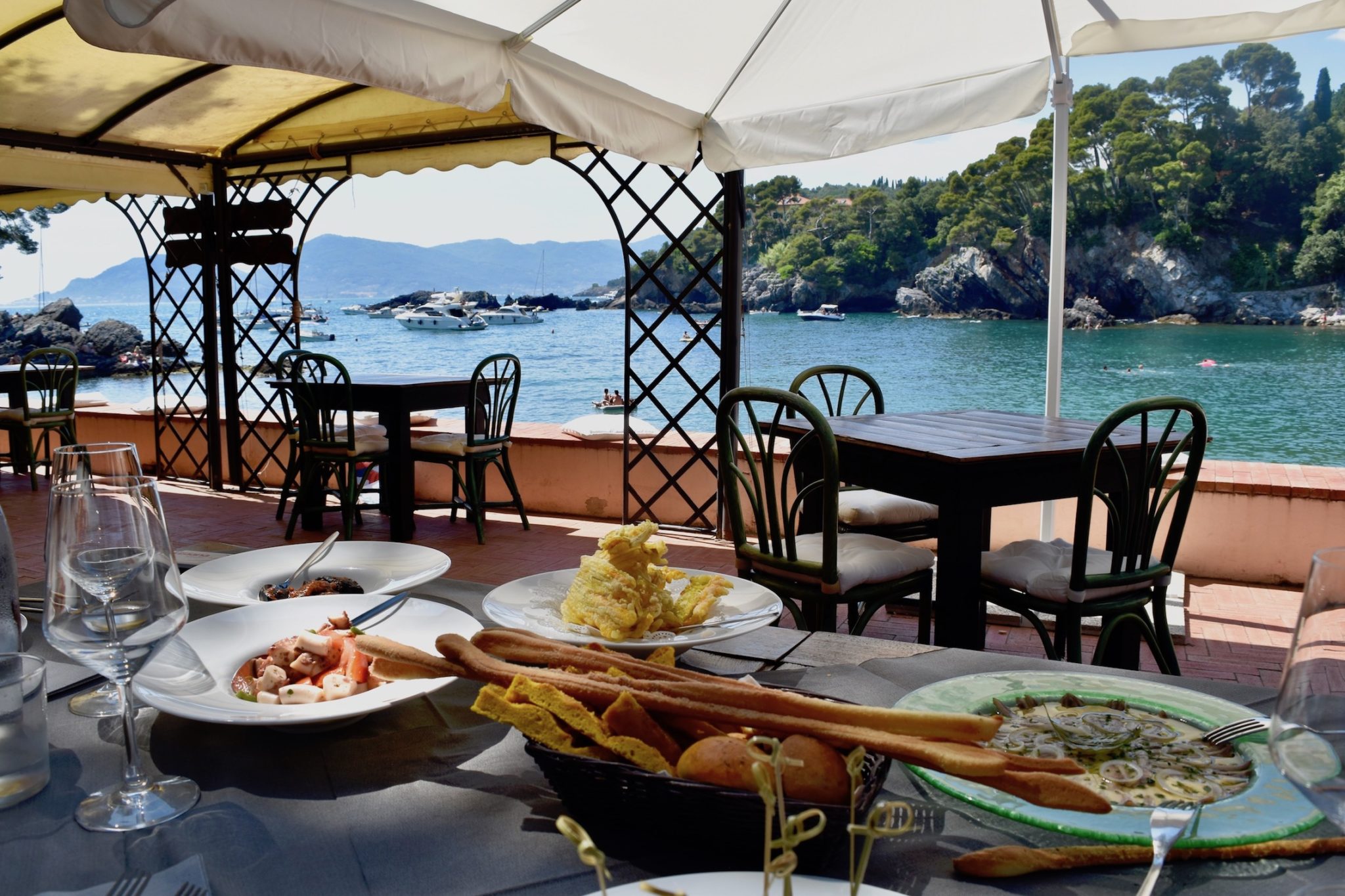 Eat Honey at the Honey Museum
Honey might not be the first thing you think of when it comes to Italy, but the Ligurians are pretty good at making it. In fact, Ligurian bees were considered so good, that they were taken all the way to Kangaroo Island in Australia in the 1880s to make honey! There are lots of local producers in the region and one of the best ways to sample it is to head to the Museum of Honey and Apiculture, located in a beautiful castle in Calice al Cornoviglio. Here you can learn about the history of beekeeping and more importantly, taste the delicious honey! The town also has a great food market.
Visit Tellaro
A village I'd never heard of, Tellaro was one of my favourite places in Liguria. It's another beautiful little fishing village with colourful houses, located further down the coast from Fiascherino. I think the proximity to Cinque Terre means it gets overlooked – which is exactly why you should go! If you're staying in Lerici it's easy to take a day trip here by bus or by boat. Spend a couple of hours wandering the narrow streets before taking a dip at the tiny beach.
Eat Pesto & Focaccia
Different regions of Italy have different specialities and in Liguria, it's all about pesto and focaccia, which is great, as they are both delicious! The traditional type of pasta to eat with pesto is trofie, so make sure you order it at least once during your stay. It's easy to find focaccia at most restaurants and bakeries all over the region. And it is pretty cheap too!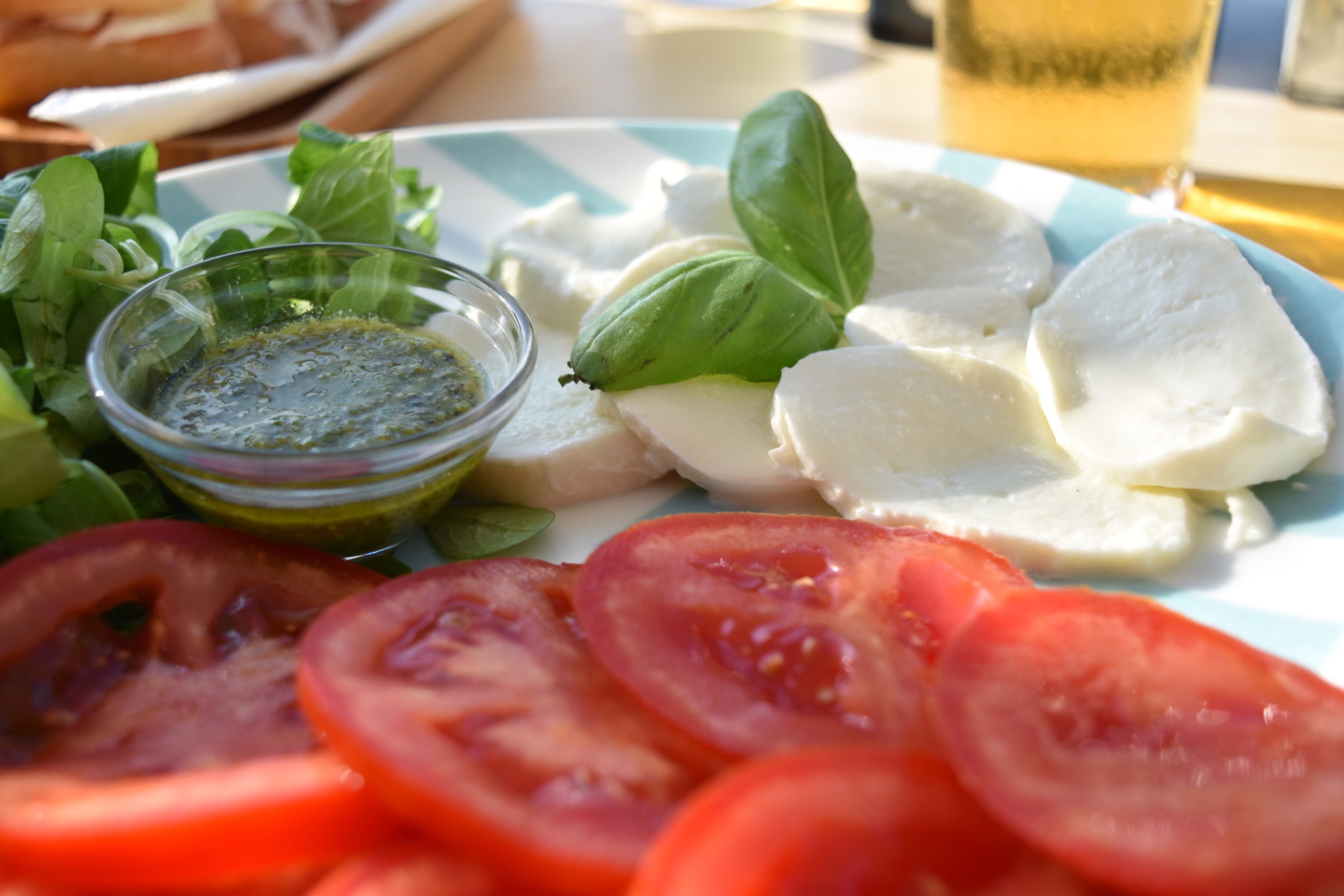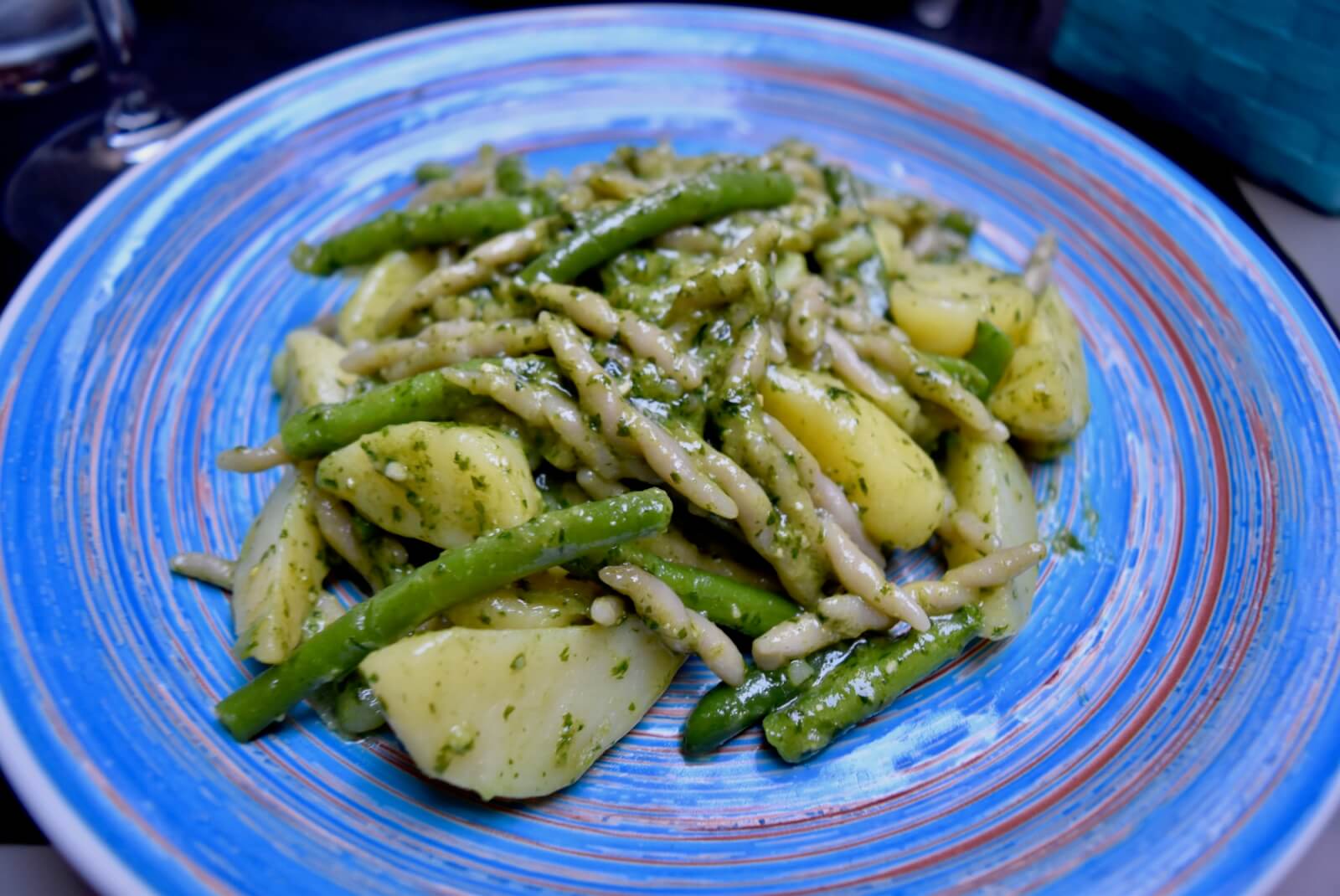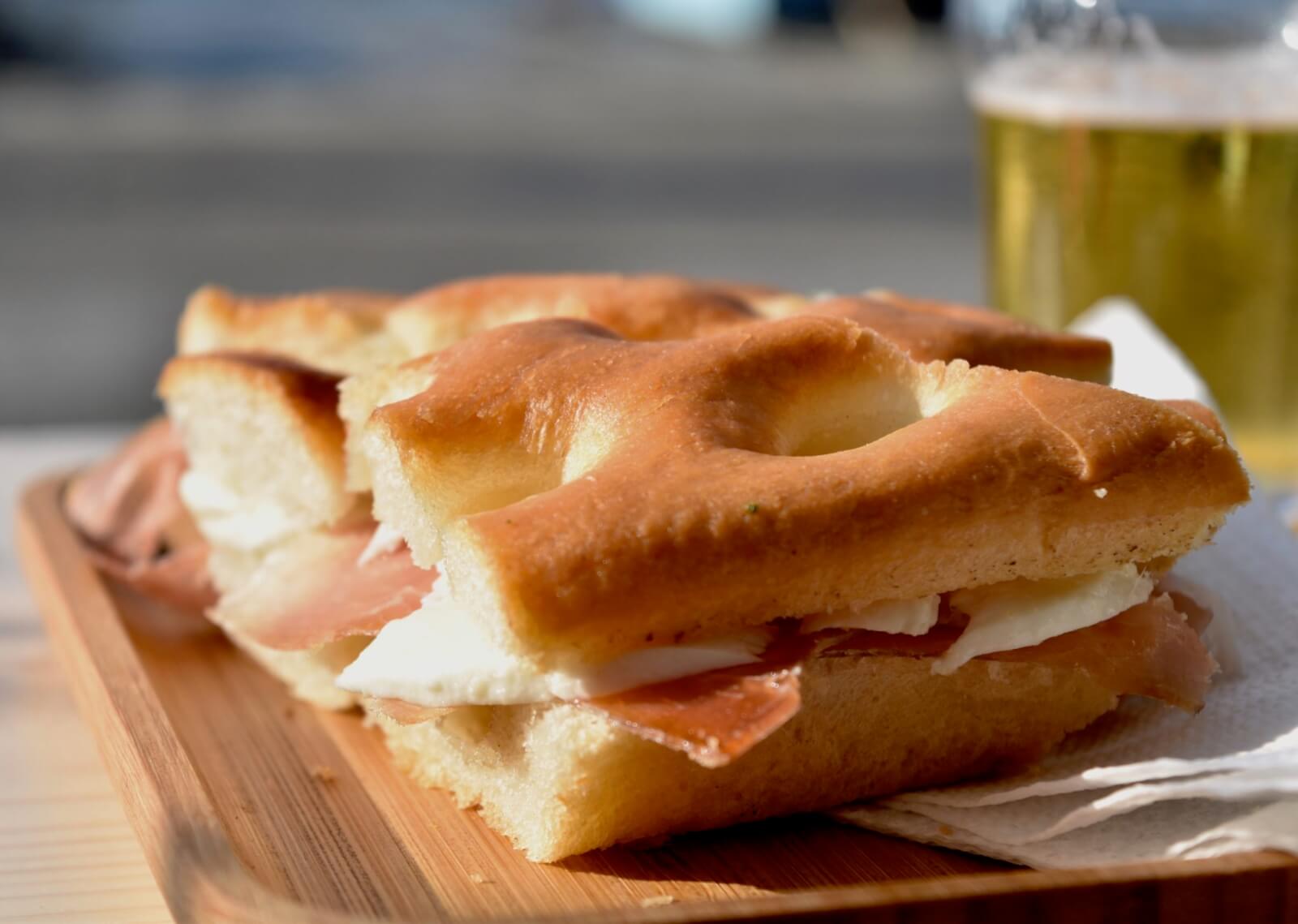 Where to Stay in Liguria
We stayed in two different locations in Liguria:
This is a great base for exploring the Cinque Terre and Porto Venere. It's located on a hilltop just outside the town with the most spectacular views. You will need a car if you're staying here as it's not within walking distance to town/the train station. Alternatively, you can take a taxi, which is approx. €25.00 each way from the station.
Located in the centre of Lerici, this hotel is within walking distance of the beach and restaurants. It's easy to drive (or bus) to Tellaro and Fiascherino from here too.
How to Get to Liguria
Genoa and Pisa are the closest airports to Lerici and Cinque Terre.
Thanks to La Mia Liguria for hosting A Lovely Planet.