Berlin is definitely one of the coolest cities I have ever visited. There aren't many cities that have been through so much in the last century, and it's crazy to think that the Berlin Wall only came down 25 years ago. What has emerged is a vibrant city, full of friendly open-minded people, great food, interesting shops and spontaneous nightlife.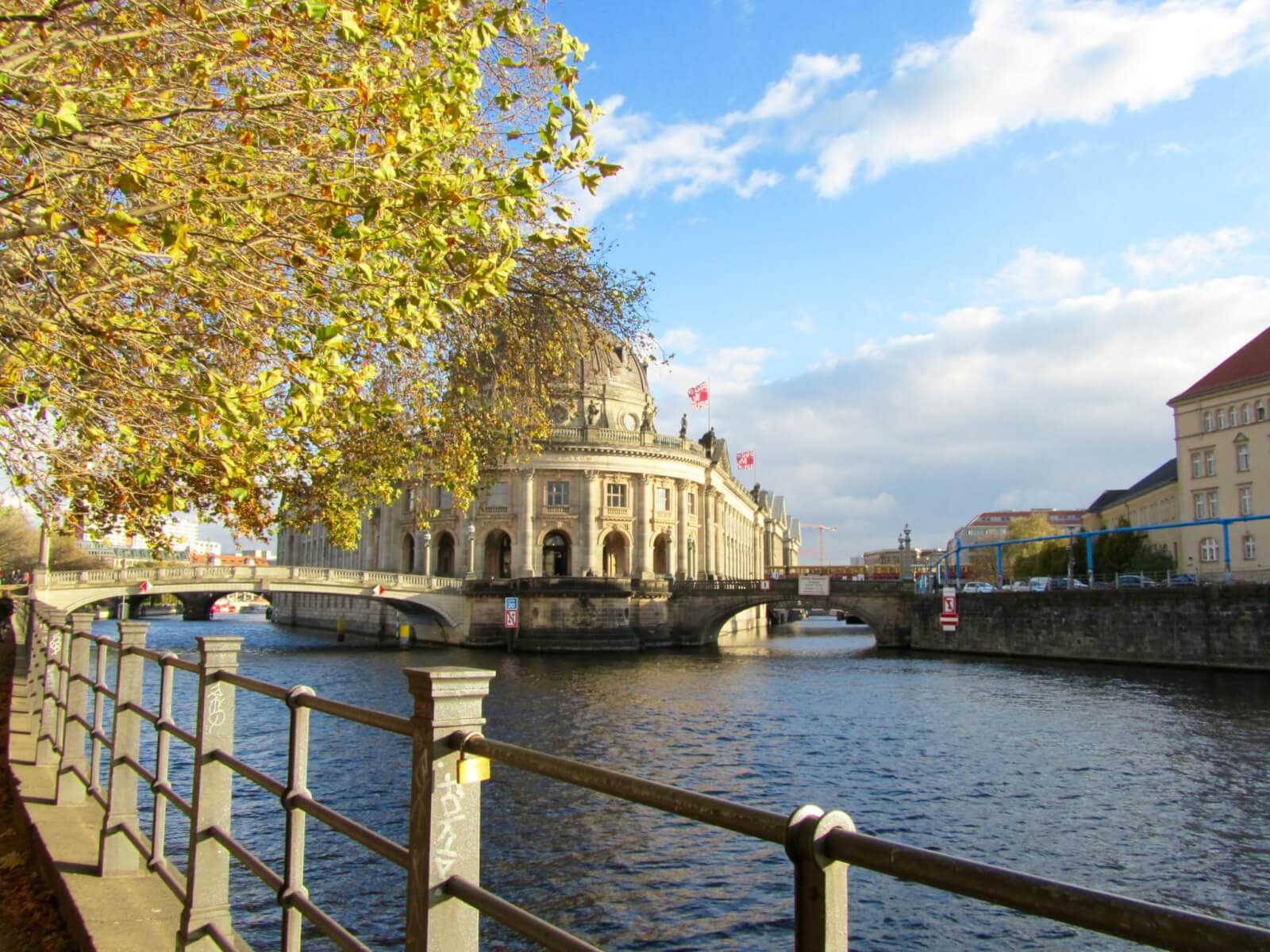 Disclosure: This article contains affiliate links. This means that if you click a link and purchase something I've recommended I may earn a small commission. This does not affect the price you pay but helps me to run this site. You can read my full affiliate disclosure here.
Things to Do in Berlin
There are so many things to do in Berlin, you can easily fill a week and still have things left to do, but my recommendations are:
Visit the Reichstag building – if you can, go at sunset as the views are beautiful
Visit the Topography of Terror – the SS Museum – very sad, but very interesting
Take a boat trip down the river Spree – it's a great thing to do when you arrive to get your bearings of the city
See what remains of the Berlin Wall at the Wall Memorial in Mitte, and at the East Side Gallery in Friedrichshain
Go to the Holocaust Memorial, and the 'Ort der Information' below it, a moving and thought-provoking site
See the Brandenburg Gate – one of Germany's most iconic landmarks
Go to a Berlin nightclub – Berlin is one of the best cities in Europe for nightlife and has some of the world's most famous nightclubs, like Berghain, but also has lots of smaller clubs and bars including pop-ups (I had a great night in a shop turned club not far from Alexanderplatz)
Where to Stay in Berlin
Mitte is a good area to stay in for proximity to all the main attractions. I also love Friedrichshain and Kreuzberg which both have great nightlife. My favourite hotel is Michel Berger, it has to be one of the best places I've ever stayed. There is a very quirky theme throughout the hotel – from the rooms to the TV's all around the hotel playing The Big Lebowski on loop. And not to mention the great bar/lounge area, where they sell their own spirits.
If you can, allow yourself an evening without any plans and go for a wander. You are sure to stumble across great bars and restaurants, meet friendly Berliners and really get into the spirit of the city.
How to Get to Berlin
Berlin has 2 airports – Tegel and Schönefeld. 6 airlines fly there from London, with around 80 flights a week and you can often get return flights for under £50. From both airports, it is around 30 minutes into the city, by bus/train for around 3 euro. Alternatively, Berlin taxis are relatively cheap in comparison to most other Western European cities.