Landing in Iceland in November, my first thoughts were 'It's actually not that cold!' It was a fairly dark morning and I was heading for the Iceland Airwaves Festival in Reykjavik. I had my down jacket, woolly jumper and super warm socks on, ready for the freezing temperature. But it was actually pretty warm as we boarded the bus from the airport.
We headed through the Lava fields of the Rekjanes peninsular, a sparse landscape that looked like another planet. After a 50 minute drive, we arrived in Reykjavik. The sun was shining now and the view across the sea to the snow-capped Esja Mountains was absolutely stunning.
The Iceland Airwaves Festival
The festival itself takes over the whole of the city. Nearly every bar holds gigs, as well as restaurants, shops and even the bank! The main venue is Harpa, a beautiful concert hall designed by Danish-Icelandic architect Olafur Eliasson. The music ranges from local Icelandic artists to well-known British and American acts. This year's headline was the Flaming Lips, but my highlight was Icelandic artist Junius Meyvant, who played at a variety of venues including the bank (Landsbankinn). As we entered, we were offered re-labelled Coca-Cola bottles (have a drink with Landsbankinn), and then joined the crowd by the cashier desks to watch Junius. Lots of kids gathered at the front so they could see and the whole thing felt like a very cosy family affair.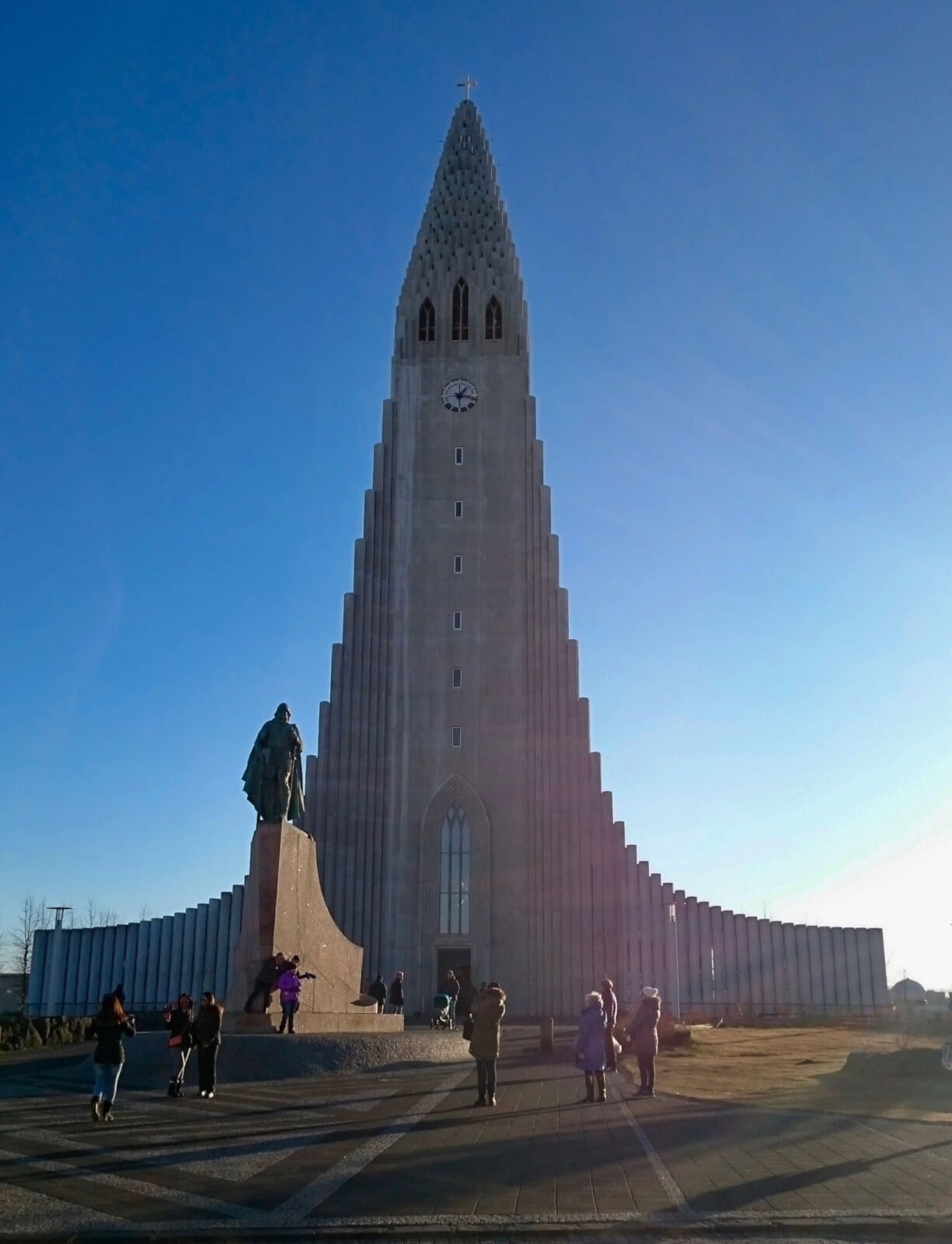 This was one of the things we noticed about Reykjavik. During the 4 days we were there (a large portion of which was spent in bars) everyone was so friendly and we didn't witness a single fight or even a disagreement. It was a very welcoming atmosphere, which is just as well considering Icelandic men are some of the tallest and biggest blokes I have ever seen!
The Icelandic sense of humour and fun can be seen everywhere in Reykjavik. From the comedic advertising posters to the Icelandic Phallological Museum (the only museum in the world dedicated to Penis) it just seemed that everyone was there to have a great time.
You get the feeling that everyone knows each other too, and as it turns out, even if they don't, they may well be related! An Icelander told us that as the population is so small, there is a good chance that you would have a connection to most people that you meet. He said that when you meet a girl in a bar on a Saturday night, you have to check that they aren't linked to you for at least 3 generations, otherwise, it's a no go! Apparently, there is even an incest prevention app!! (I did check this out – and it's true.)
The layout of the festival was well designed and all the venues were within walking distance of each other, which was good, as the icy wind on Saturday night meant neither of us wanted to venture outside for too long! (Turns out I did need my cold-weather clothing). The only slight flaw was the volume of people trying to see The Knife at Harpa. The queue went on for a good 100 metres snaking around the venue. But we ended up queuing behind Icelandic artists Yjla and Petur Ben and it felt nice to know that even the artists had to line up for the gigs too. We even saw Bjork walking down the stairs on her way out – which really completed my Icelandic experience!
Actives in Reykjavik and Beyond
We easily filled our time outside of the gigs in Reykjavik but also decided to explore further afield. We visited the Blue Lagoon, which I absolutely loved. I've heard people say it's a bit of a tacky place, but we found it pretty amazing. A huge area of pale blue water that averages around 38 degrees in temperature. When it's freezing cold outside, swimming around in the lagoon was a magical experience.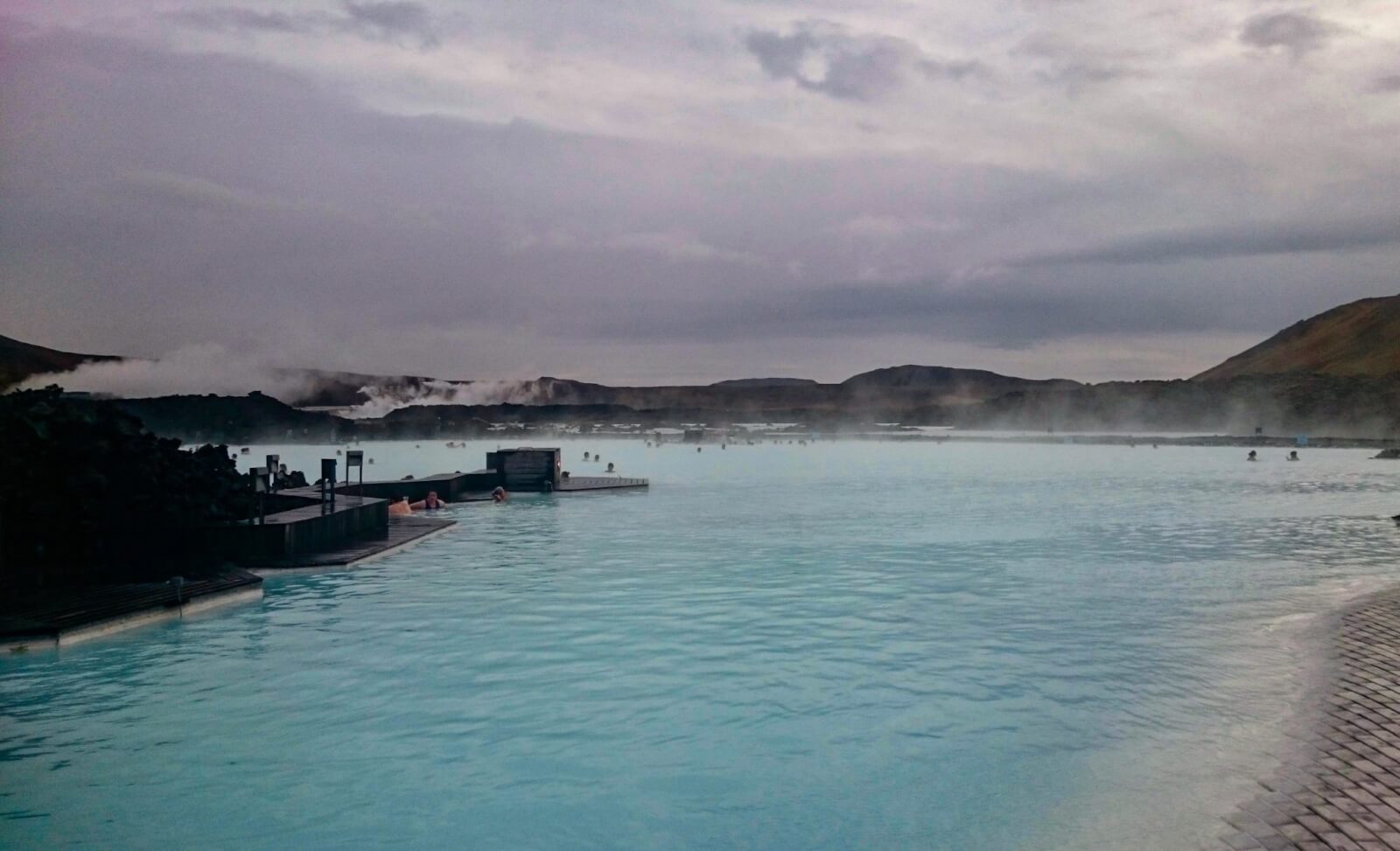 We happened to be there on one of the airwaves festival days, so while in the lagoon, there was a DJ playing by the edge, as well as a buffet on arrival accompanied by a performance from Moses Hightower. They were as quirky and funny as many other Icelanders we had met; 'Hi, we are Moses Hightower, we play slow songs and stand really still while we play them'.
I was very sad to leave Iceland. A beautiful place, full of lovely people, and a fantastic festival. I hope to return to Airwaves but am also tempted to try out some of the other events. So maybe the next time I go, it will be for the Bacon Festival.