Australia is an absolutely enormous country, deceivingly so when you look at most maps. It is, in fact, the sixth-largest country in the world (after Russia, Canada, China, the USA, and Brazil) and is the world's largest island. So there's a lot to see. I made a list of the regions I wanted to explore when I arrived almost 4 years ago, and high up on that list was the Kimberley.
The Kimberley is an area located in Australia's northwest. It's one of the less-visited areas of Australia but has some of the most stunning landscapes and beautiful scenery, as well as important cultural heritage. I was lucky enough to make the trip in April and spent some time exploring different parts of the Kimberley, as well as Broome on the coast.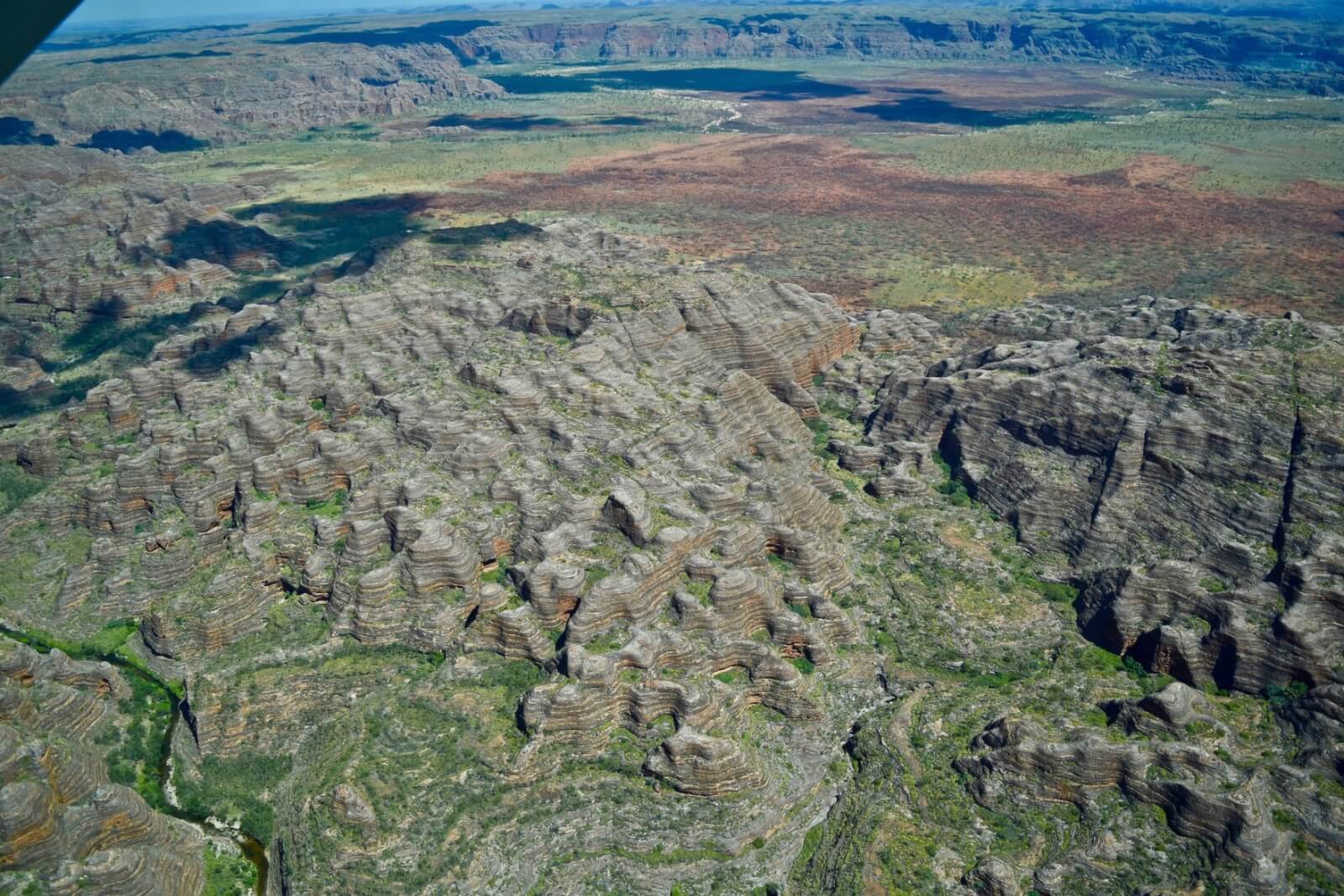 For those living in Australia, it's definitely worth taking a long weekend (or more) to explore this area, and for those visiting Oz from overseas, I would really recommend including the Kimberly in your itinerary.
Disclosure: This article contains affiliate links. This means that if you click a link and purchase something I've recommended I may earn a small commission. This does not affect the price you pay but helps me to run this site. You can read my full affiliate disclosure here.
5 Day Kimberley Itinerary
This itinerary is designed to see as much as possible of the Kimberley in a short time, starting and ending in Kununurra.
Day 1 – Kununurra
Day 2 – The Bungle Bungle Range
Day 3 – El Questro Wilderness Park
Day 4 – The Ord River and Lake Argyle
Day 5 – Kununurra
Day 1 – Kununurra
Fly into Kununurra (direct flights from Broome, Perth and a recently added Melbourne), and start your trip in Kununurra – the biggest town in East Kimberley. Kununurra is the gateway to East Kimberley and most trips and tours depart from here. Once you land in Kununurra, make your way to the Waringarri Aboriginal Arts Centre. Take the Art Trail & Sunset Tour, (£46 / $85 AUD per person) which showcases local artwork and finishes with a didgeridoo performance and bush tucker tasting while the sun sets. If you have time there are a number of other galleries in Kununurra, including Artopia and Artlandish Gallery.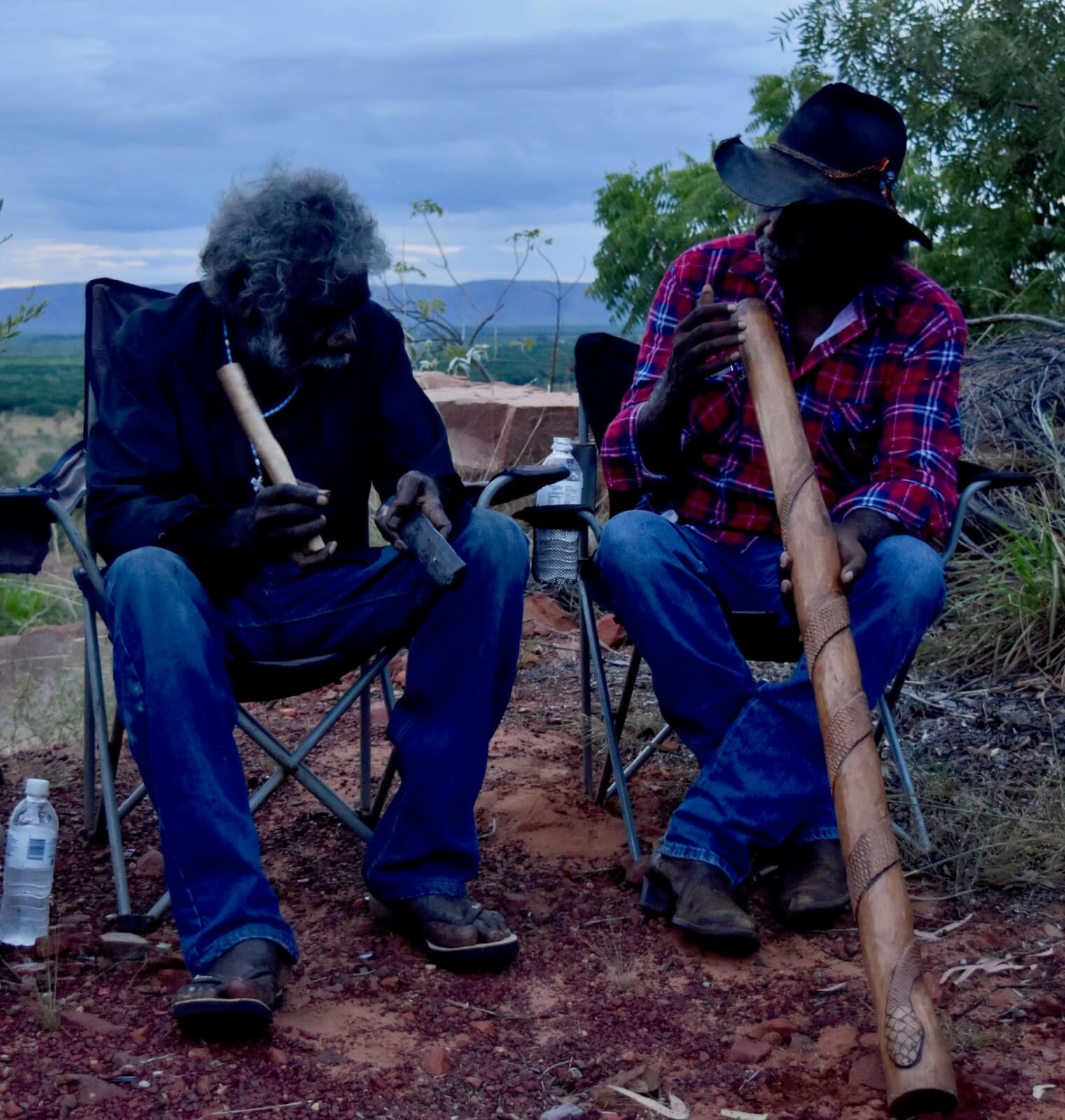 Eat – The PumpHouse Restaurant
Enjoy dinner at the PumpHouse Restaurant, which as the name suggests is located in an old pump station. It overlooks Lake Kununurra, and you can often see crocodiles wallowing in the water below!
Sleep – Kununurra Country Club
Spend the night at Kununurra Country Club (rooms start from £106 / $195 AUD per night).
Day 2 – The Bungle Bungle Range
One of the main reasons to visit the Kimberley is to see the Bungle Bungle Range. These stunning rock formations were eroded over a period of 20 million years, creating striped domes that resemble beehives. Located in the Purnululu National Park, the Bungle Bungles as they are affectionately known can be accessed via a four and a half hour drive south from Kununurra, but the best way to see them is from a scenic flight.
There are a number of companies offering plane and helicopter tours. Some bring you over the bungles and back to Kununurra, some allow a stop in the national park, either for a hike or to camp, and some also stop at the Argyle diamond mine. Whichever you choose, it is an incredible experience flying in a small plane over the expanse of the Bungle Bungle Range.
I have to admit that I'm not the best flyer (despite flying so often), so I was slightly apprehensive climbing aboard a Cessna 208 Grand Caravan. However it was an experience I will never forget, and if you can afford it, it really is a once in a lifetime experience.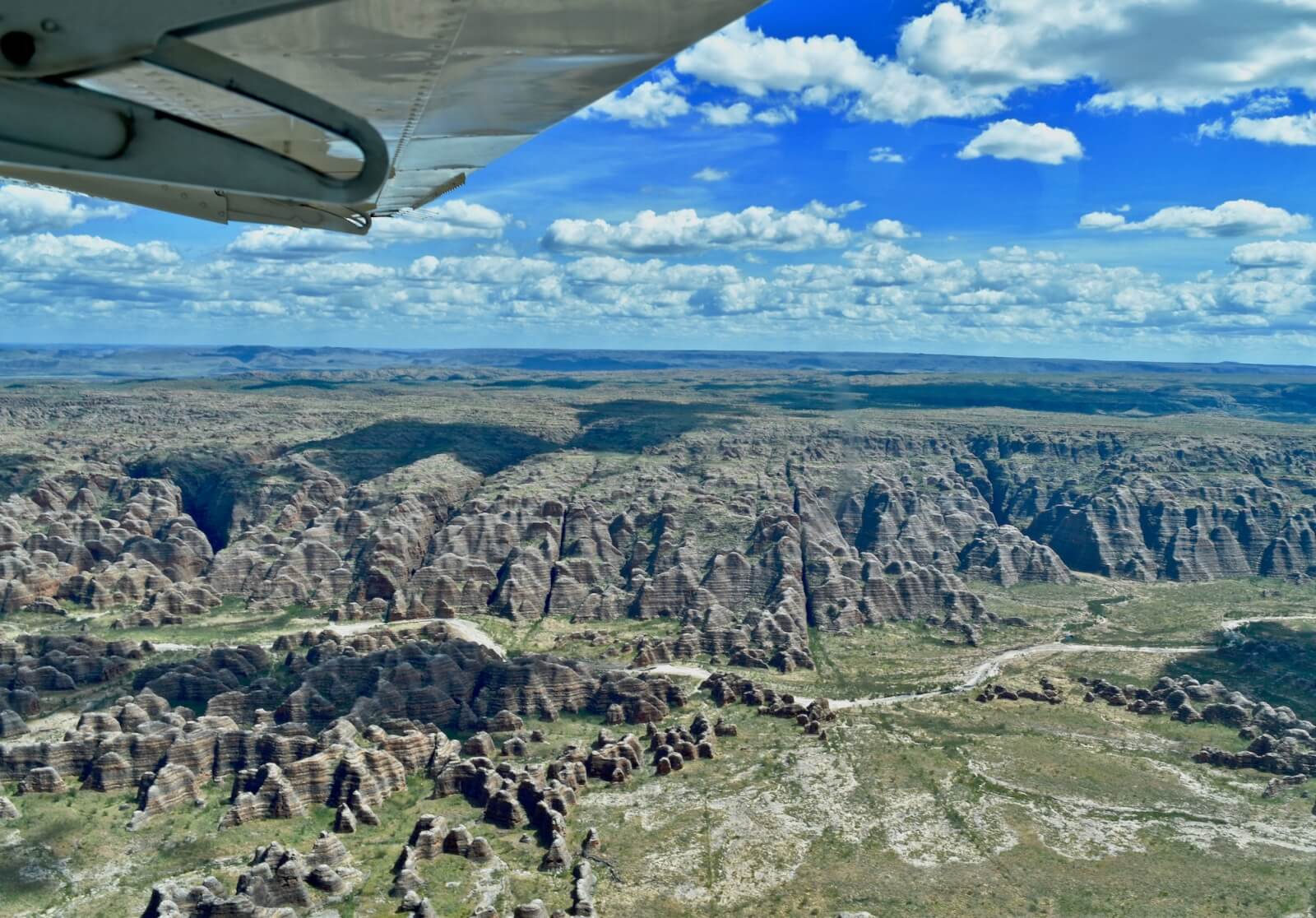 The flight takes you over the Ord River Dam, Lake Kununurra and the huge Lake Argyle (more on these later), before arriving at the Bungle Bungles. I recommend the Bungle Bungle Wanderer tour with Aviair, which lands at Bellburn, an unsealed airstrip in Purnululu National Park.
Our guides were waiting as we landed, and we were whisked off in a 4×4 to the starting point of our hike. The walk isn't too challenging, along a 4k return trail, but it is hot, so make sure you pack a hat, sun cream and lots of water. You pass through the huge domes, with the guides stopping to talk about the traditional owners of the Bungle Bungle Range – the Karjaganujaru people – and to see aboriginal rock art.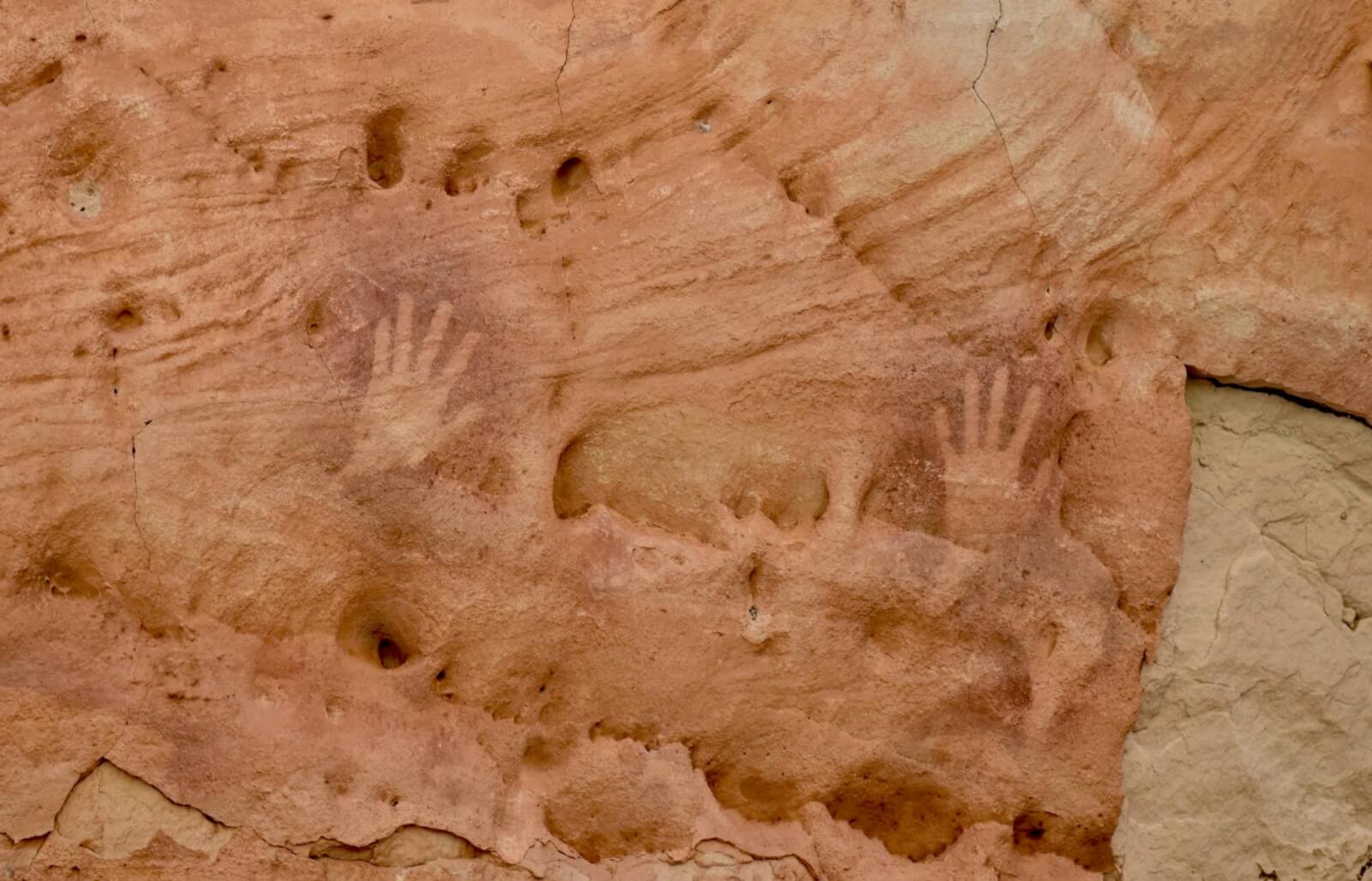 Cathedral Gorge is the highlight of the trail, a huge natural amphitheatre with incredible acoustics. You stop here for lunch while taking in the amazing surroundings.
On the return flight, we passed over the Argyle Diamond Mine – famous for rare pink diamonds. The tour ends back in Kununurra, however, it is possible to fly to El Questro – providing you book out the entire plane (which we did as there was a group of us). If not, then after landing in Kununurra, jump onto the evening transfer to El Questro (one hour 45 minutes drive).
A Bungle Bungle Wanderer scenic flight and tour with Aviair costs from £434 / $779 AUD per person.
Eat & Sleep – El Questro Wilderness Park
El Questro is a destination in itself, and you could easily spend a week here exploring the 700,000 acre park. There are three accommodation options: The Homestead, Emma Gorge and The Station. The Homestead is the luxury option, offering stunning suites and fine dining. At Emma Gorge, you'll find safari cabins and at the Station camping and bungalows. I stayed at the latter, in a well-equipped bungalow overlooking the Pentecost River.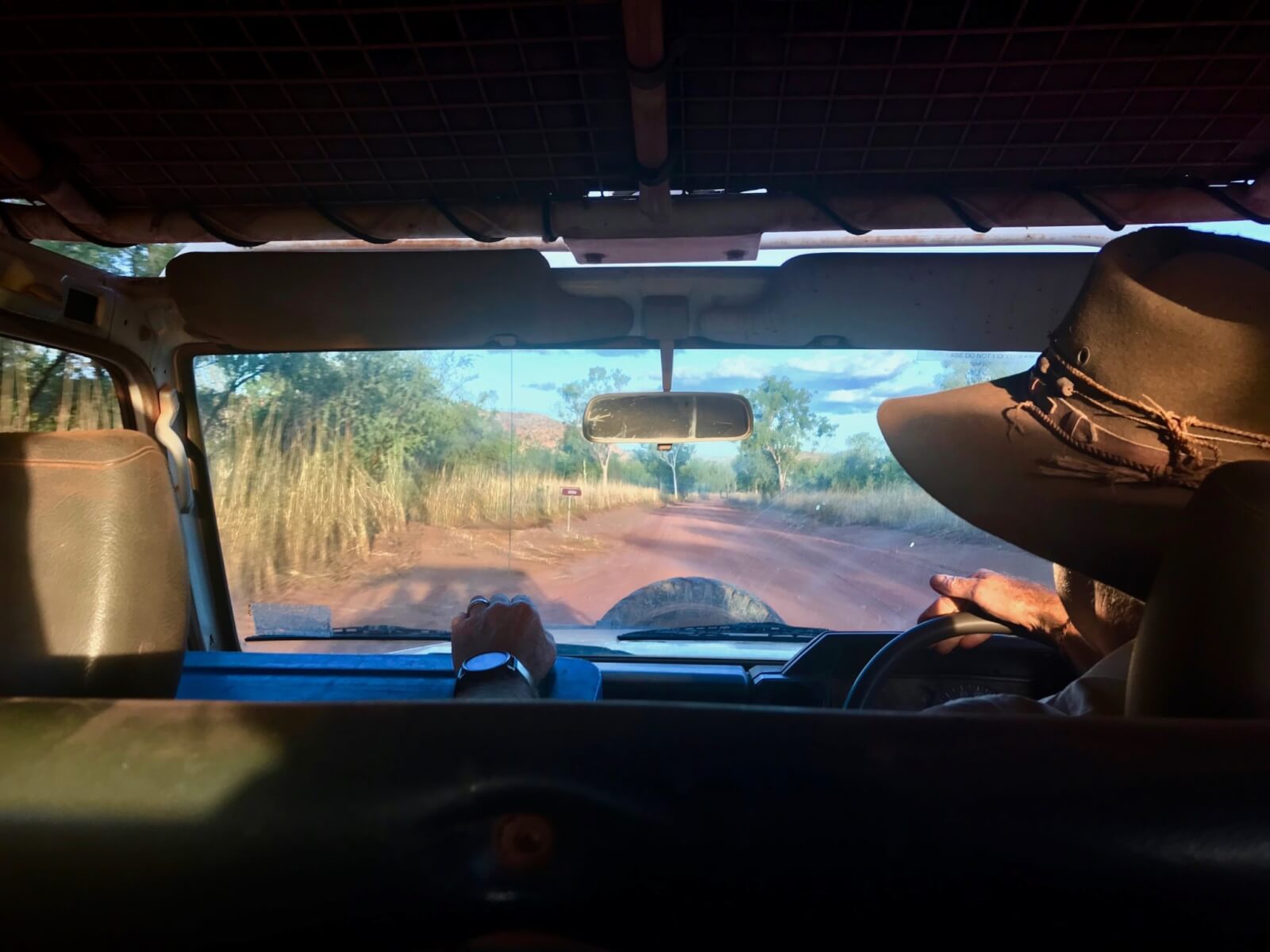 If you make it before dark, you can head up to Saddleback Ridge, a stunning lookout where you can enjoy a beer as the sunsets over the expanse of the park. A Sunset Tour costs £41 / $75 AUD per person, including transport, drinks and snacks.
Dine at the Steakhouse Restaurant at El Questro Station, which as the name suggests specialises in steaks. They smoke their own meats and the smoked brisket is one of the most memorable meals I've had in the last year. They also do delicious barramundi, a fish found locally in lake argyle and the Ord River.
River view rooms at El Questro Station start from £223 / $409 AUD per room, per night.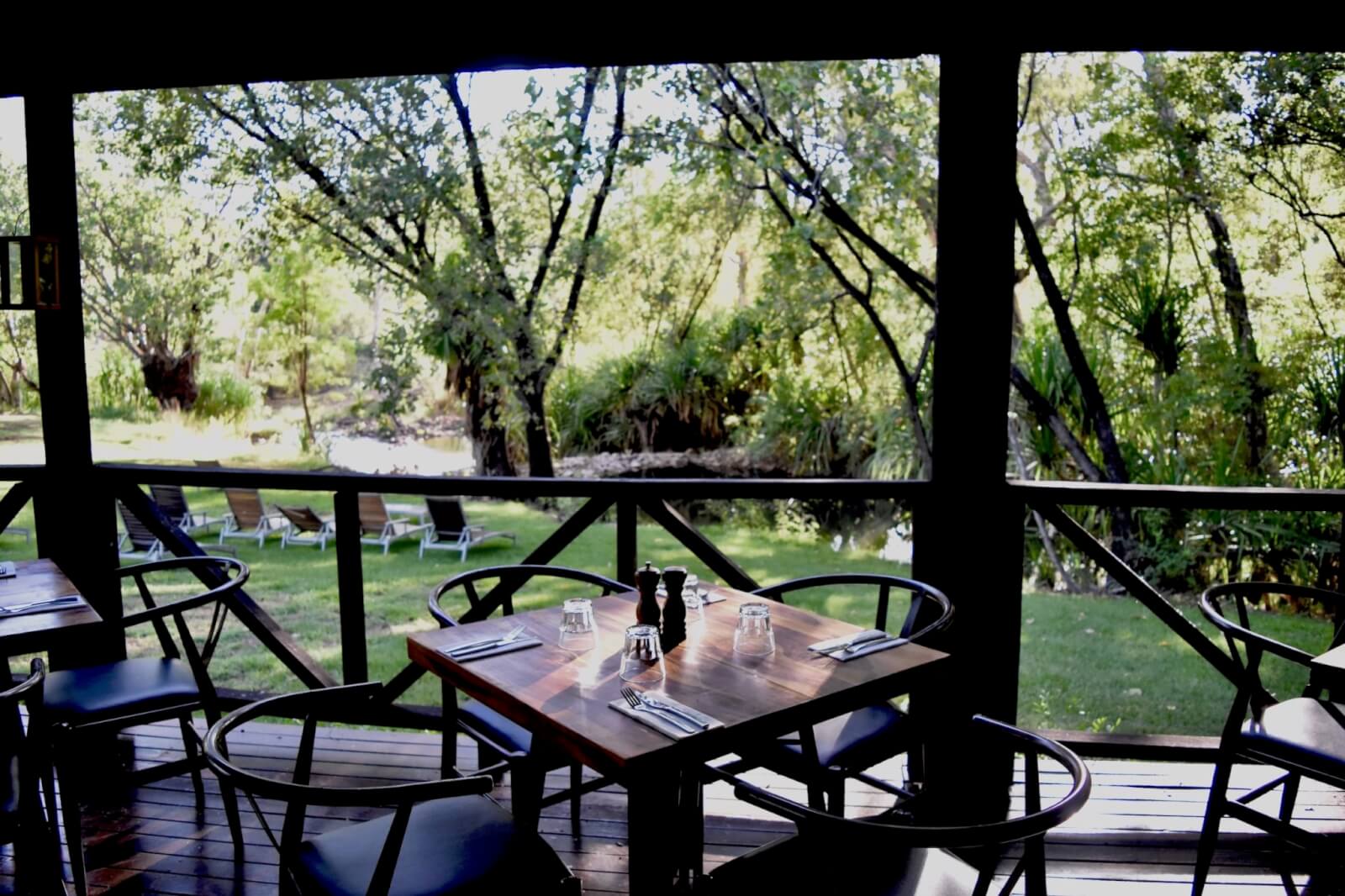 Day 3 – El Questro Wilderness Park
Spend day three of your Kimberley itinerary exploring El Questro Wilderness Park. There are lots of great hiking options here with varying levels of difficulty. El Questro can provide you with tour guides or you can hike alone if you prefer. If you've got a 4WD you may wish to try some of the self-drive/hike options. As we didn't, we chose a guided tour.
We took the Emma Gorge Full Day Tour which includes some of the real highlights of El Questro, and a good mix for hiking, relaxing and sightseeing. I'd recommend this tour, and I've also been told the Explosion Gorge tour is a great option.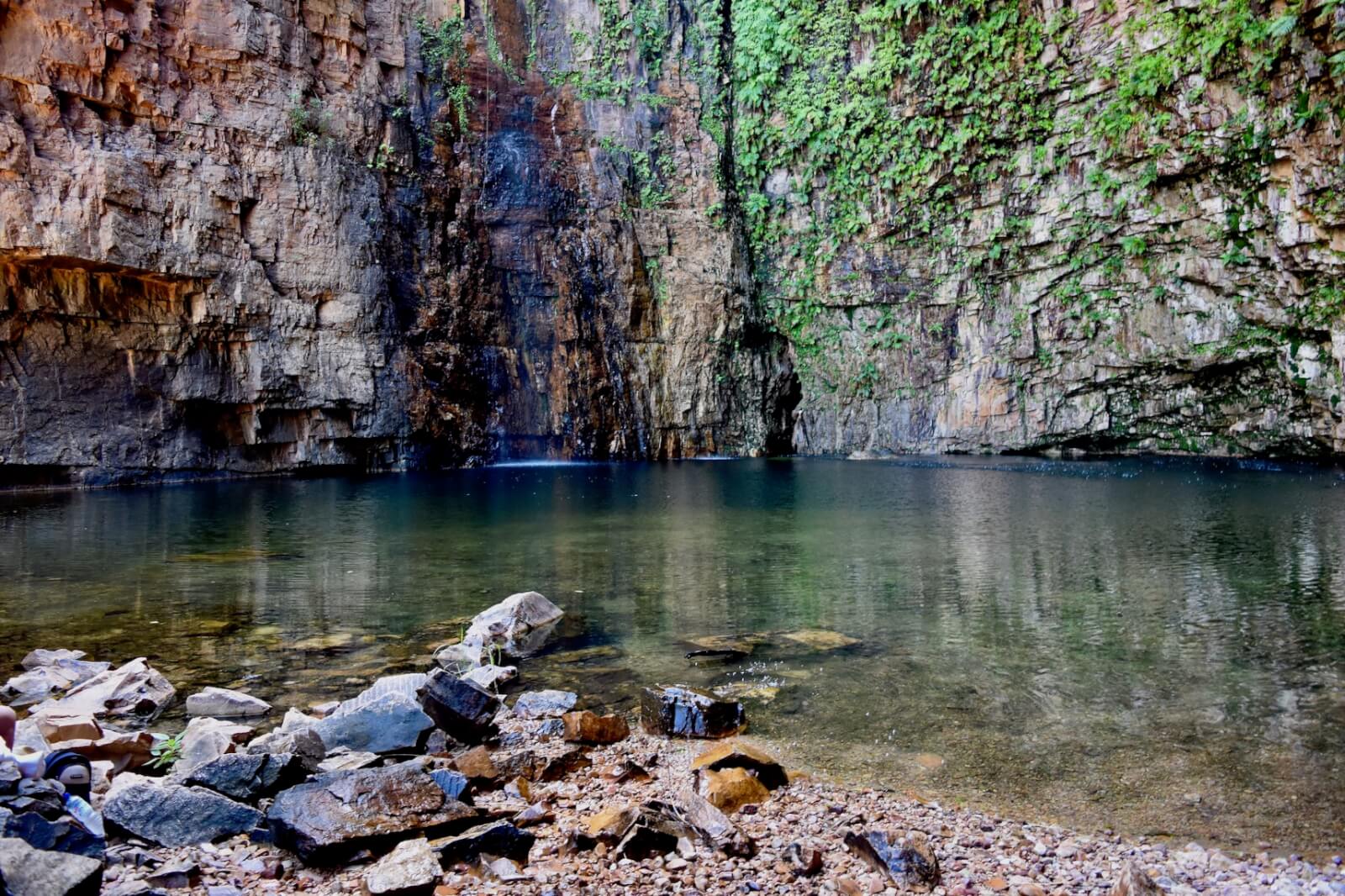 You start with a guided walk to Emma Gorge. It's about a one-hour hike to the picturesque watering hole, where you can stop for a refreshing swim. You return via the same route before hopping into a 4X4 for a short drive to Zebedee Springs – gorgeous thermal pools and waterfalls surrounded by a pre-historic forest of Livistona and Pandanus Palms.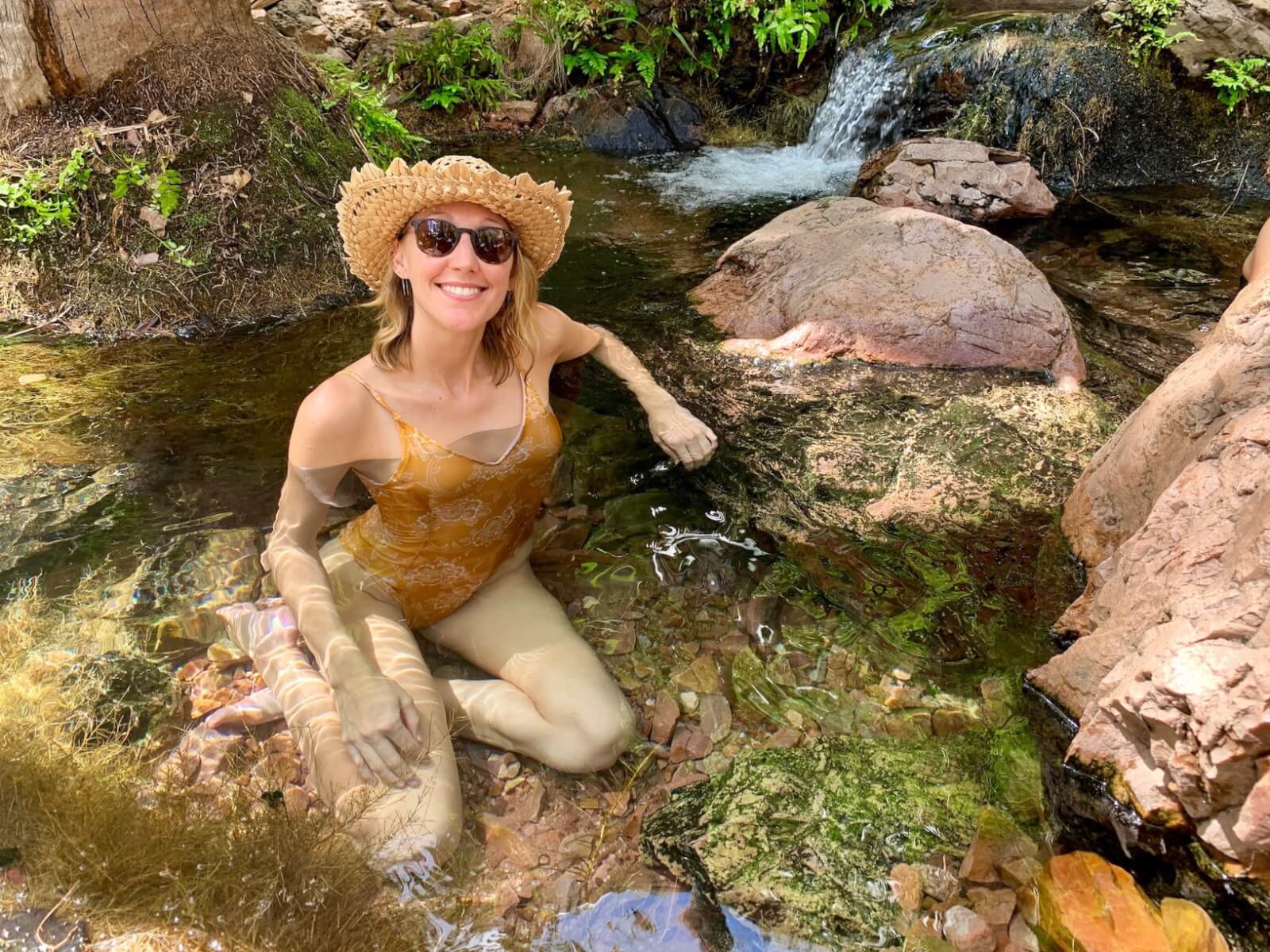 Visiting Zebedee Springs on the tour is a good choice, as it is open to the public in the morning and I've been told gets pretty busy. In the afternoon, when the tour visits, it's only for guests staying at El Questro, so you may be lucky like us and have the place to yourself!
After lunch back at the Steakhouse (I went for the Barramundi this time and it was delish!), the final stage of the tour is an afternoon Chamberlain Gorge Cruise. Chamberlain Gorge is a 3km long fresh waterhole surrounded by towering escarpments; the cruise slowly makes its way along the gorge, while you look out for rock wallabies and Johnston crocodiles.
At the end of the gorge, it's time for some sparkling wine and a little natural entertainment from the cheeky archerfish! These small fish spit water upwards in order to knock small insects and prey off branches into the water – but also at you in the boat!
Eat & Sleep – El Questro Wilderness Park
Spend a second night at El Questro. Eat at the Steakhouse, or if it's a Saturday, check out the BBQ at the Swimming Arm Bar.
Day 4 – The Ord River and Lake Argyle
Take the early transfer from El Questro to Kununurra, and spend the day of your Kimberley adventure exploring the Ord River and Lake Argyle. Triple J Tours and Lake Argyle Cruises offer a great combined day trip, which I'd definitely recommend. The first boat of the day takes you along the Ord River, powering through the water at speeds of up 50km per hour, with regular stops to admire the stunning scenery. Lunch is a picnic on a secluded riverbank, before continuing on to the Ord Top Dam.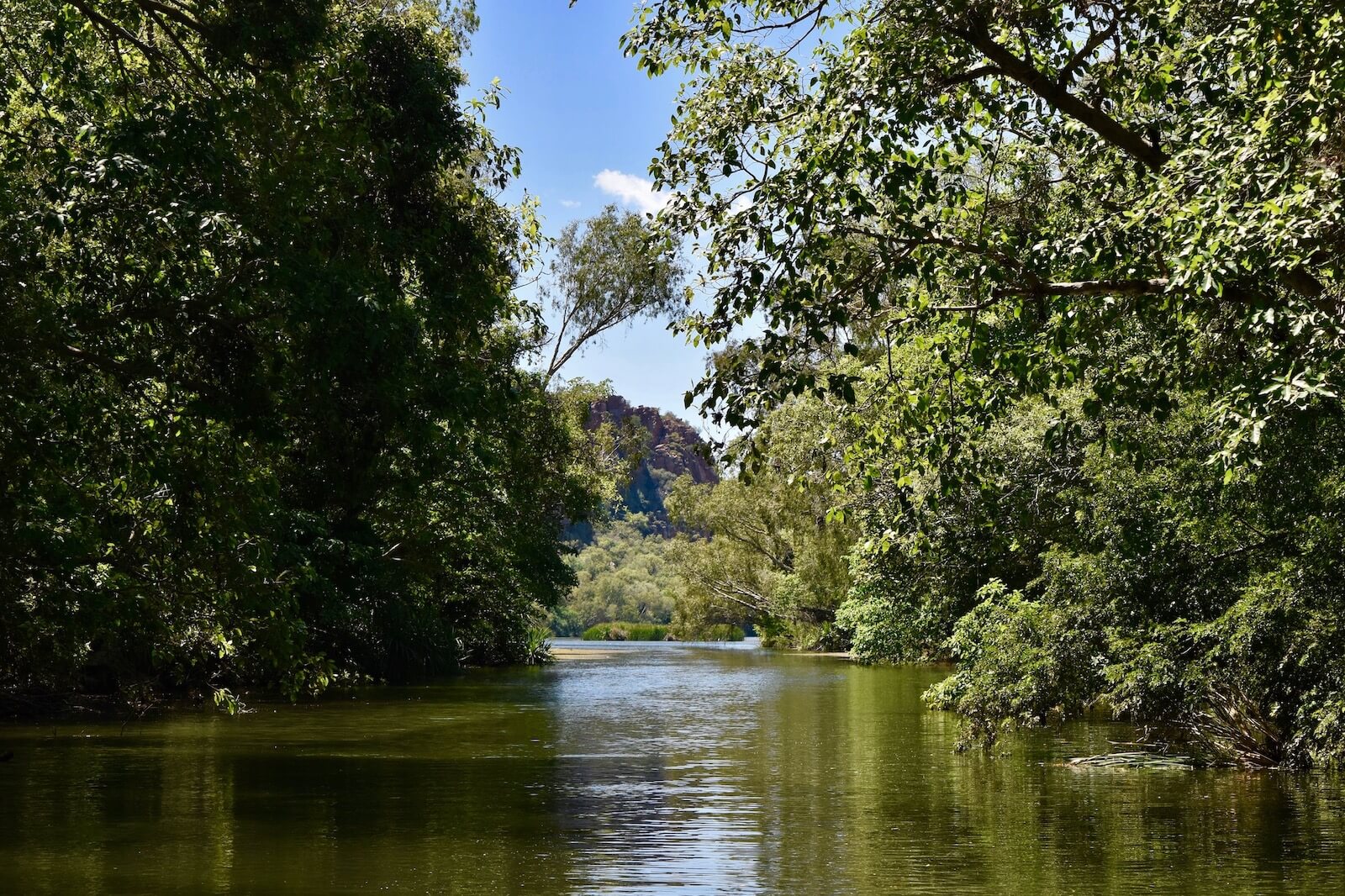 Completed in 1971, the Ord Dam is Western Australia's largest man-made freshwater lake, containing over 18 times the volume of water in Sydney Harbour. The second boat of the day will take you out onto the lake, for the sunset cruise.
Something I'd heard a few times during the trip was that Lake Argyle is said to have the highest density of freshwater crocodiles in Australia, estimated at over 35,000! During the cruise, you are offered the opportunity to swim, and I thought they were joking – but it turns out they weren't!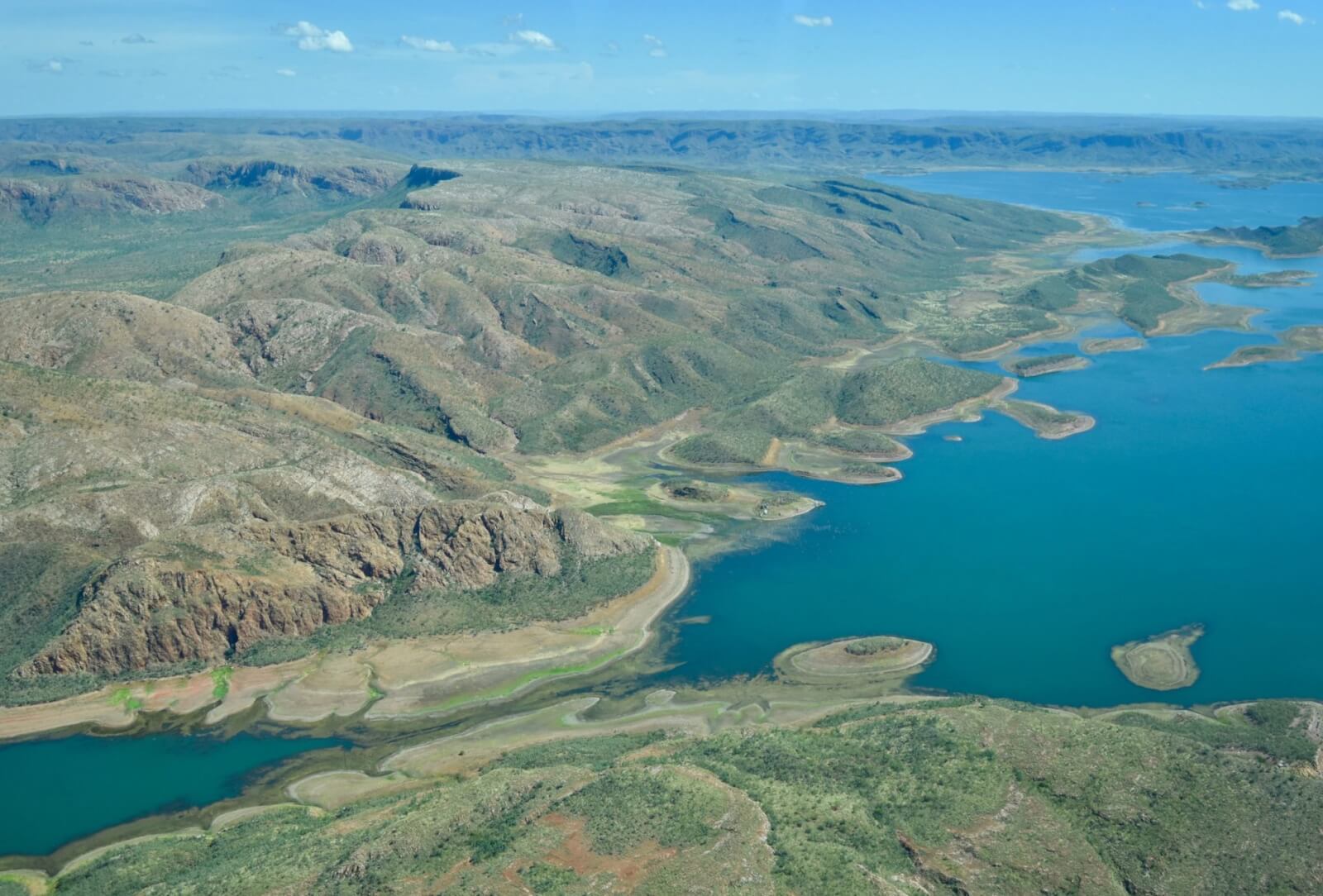 However, after a little research and information from the guides, we learnt that saltwater crocodiles (rather than the freshwater variety) are the ones to be concerned about, and we had nothing to fear from swimming in the lake. So I decided to be brave and go for a dip! It was beautiful. If you follow me on Instagram you may know that I love jumping off rocks and boats, and so thoroughly enjoyed throwing myself off the top of the boat into the refreshing lake. And in case you're wondering – I didn't see any crocodiles!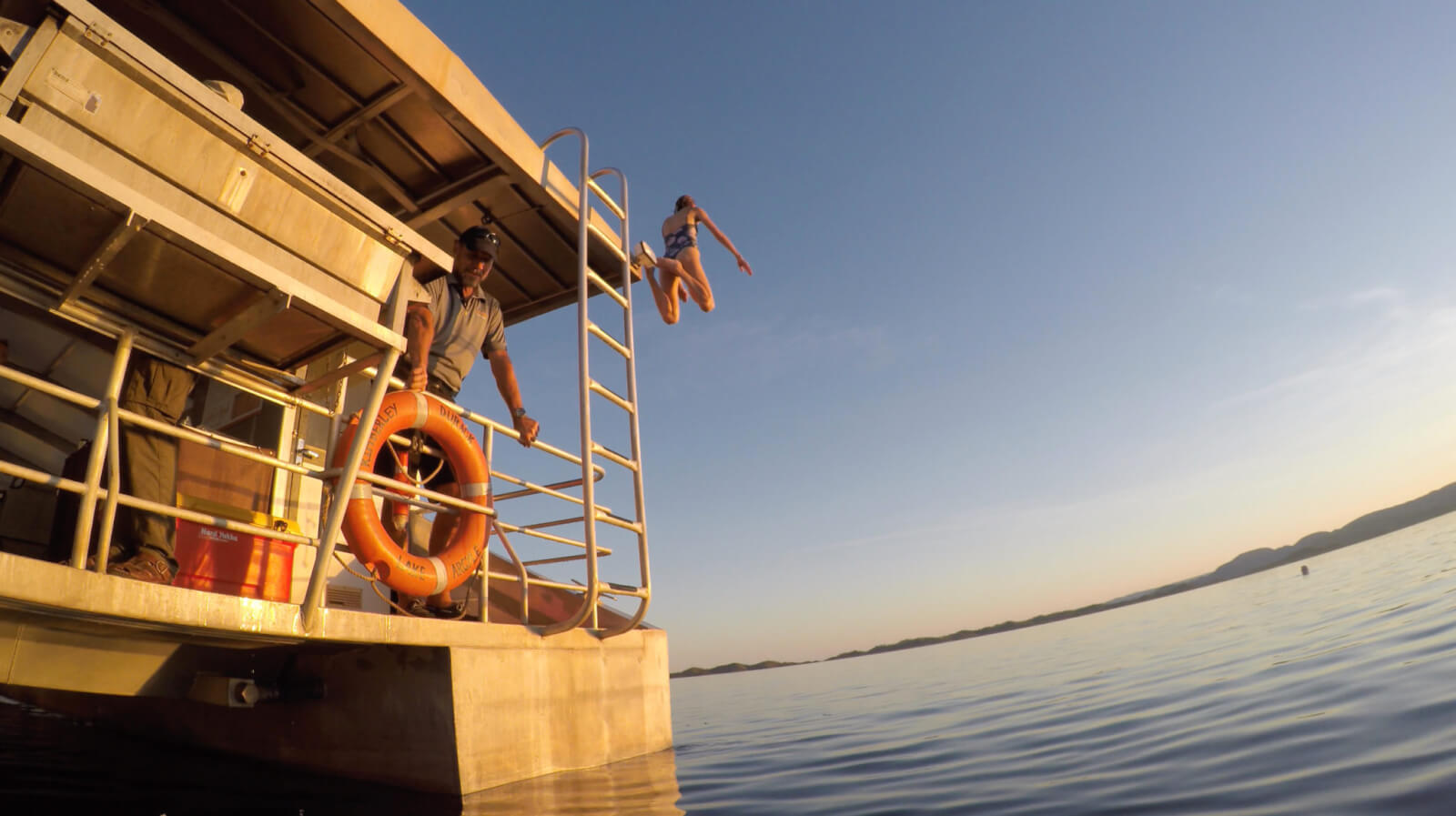 The tour ends, as has become customary in the Kimberley, with a glass of sparkling and another stunning sunset.
Book a Lake Argyle Sunset Tour.
Eat & Sleep – Lake Argyle Resort
Lake Argyle Resort is an awesome place to stay. It has the most amazing infinity pool overlooking the lake which I took every opportunity to swim in. I'd usually expect a hefty price tag for accommodation with this sort of pool, but Lake Argyle Resort is actually a caravan, camping and holiday resort, so it caters to all budgets. We stayed in a lovely two-bedroom lake view villa, with its own kitchen. However, we ate at the resort's restaurant, which is a lovely outdoor affair with live music.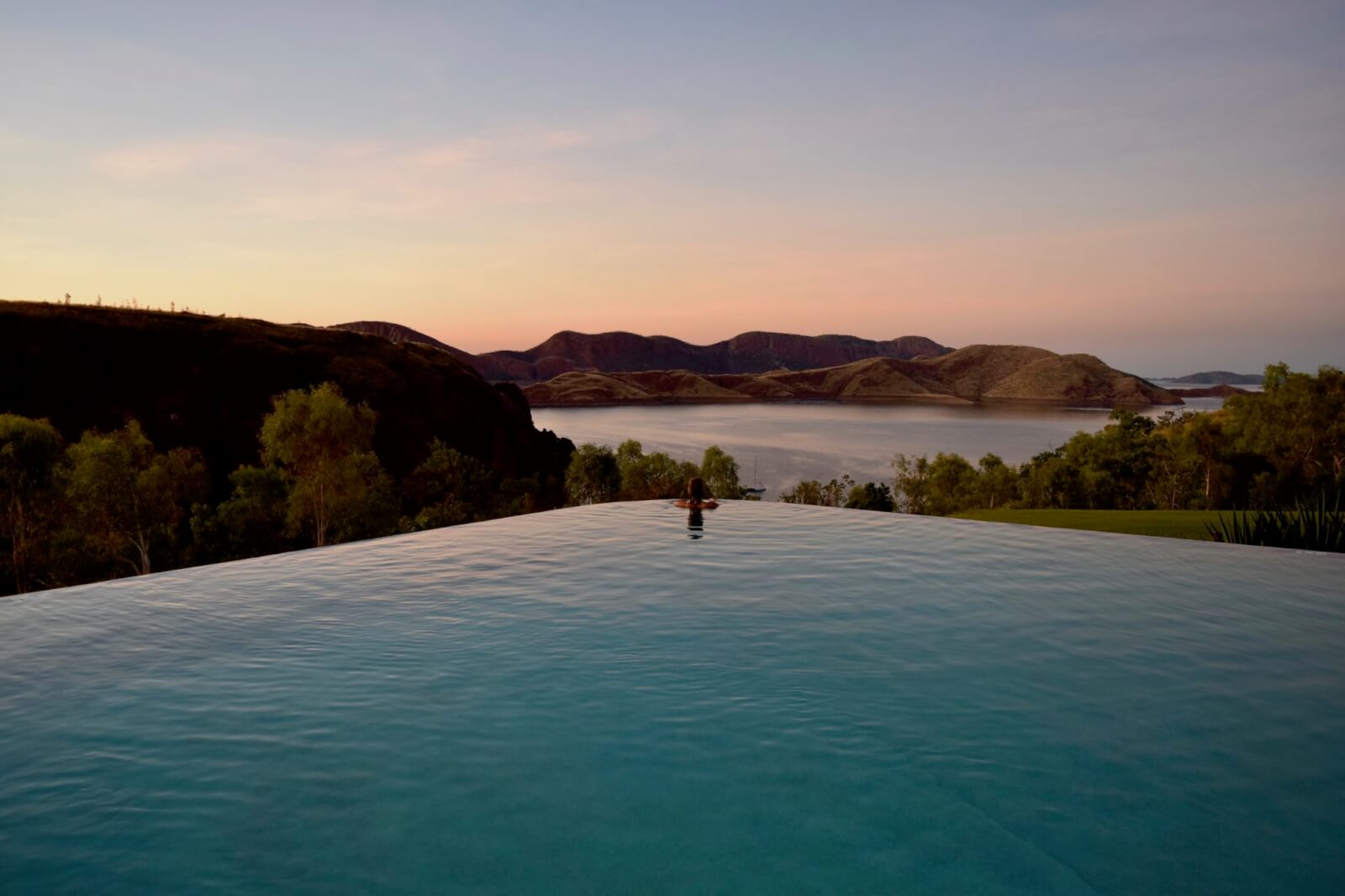 A 2 bedroom lake view villa at Lake Argyle Resort costs per night: £249 / $459 AUD (1 – 4 people)
Day 5 – Kununurra
Make your way back to Kununurra for your flight home/onto the next destination. If you have a late flight you could shop for diamonds in Kununurra, or visit the Argyle Homestead on the way back to town.
Alternative Routes
If you have more than five days in the Kimberley, fly to Broome and drive all the way to Kununurra. From here, you can continue on to Darwin, or return back to Broome. Allow at least a week for this trip (one way) or longer if you plan to travel back to Broome.
For a three day Kimberley itinerary, I recommend days two and four of this guide.
What To Pack
You'll be carrying your luggage with you most of the time, so pack as light as possible. If you need to take your luggage on the scenic fight, there is a 10kg weight allowance, so also bear that in mind. Bring lightweight cotton shirts and shorts to keep you cool but protected from the sun, plenty of sun cream, a water bottle and of course your swimsuit!
How To Get To The Kimberley
From the UK, fly London to Perth from and then onto Kununurra from Perth. You can also fly direct to Kununurra from Melbourne.
Thank you to Tourism Western Australia for hosting A Lovely Planet.