For me, the Ningaloo Reef is the most magical place in Australia. Not nearly as famous (or as large) as the Great Barrier Reef, but being a fringing reef you can access it right from the beach, without a boat and with far fewer people. If you live in or are visiting Australia, I highly recommend heading to Western Australia and making the trip – especially if you're a fan of snorkelling. There are two main towns/villages with access to the reef – Exmouth and Coral Bay – where you'll find Ningaloo Reef accommodation to suit all budgets, including campgrounds, AirBnBs, luxury resorts and backpackers.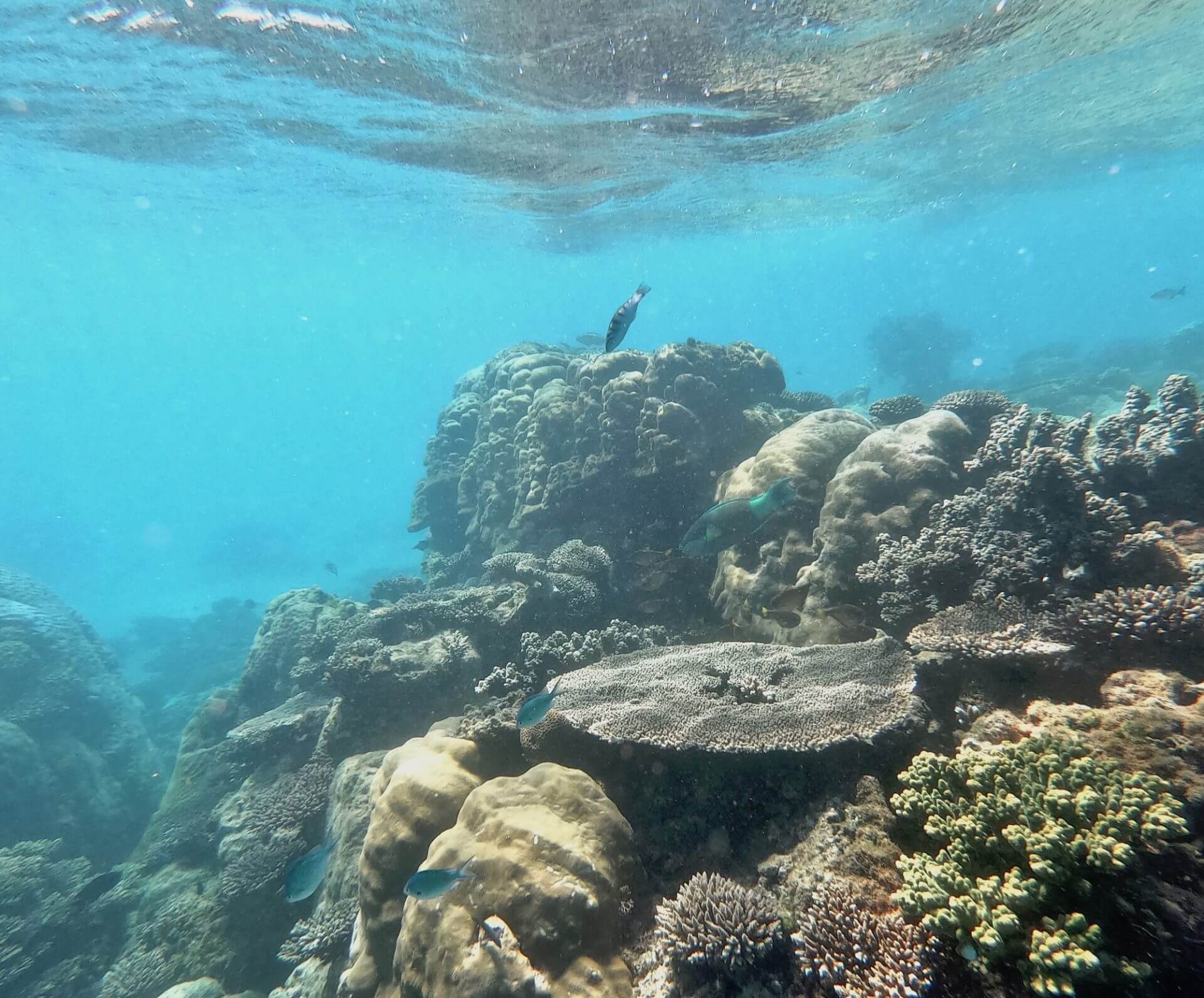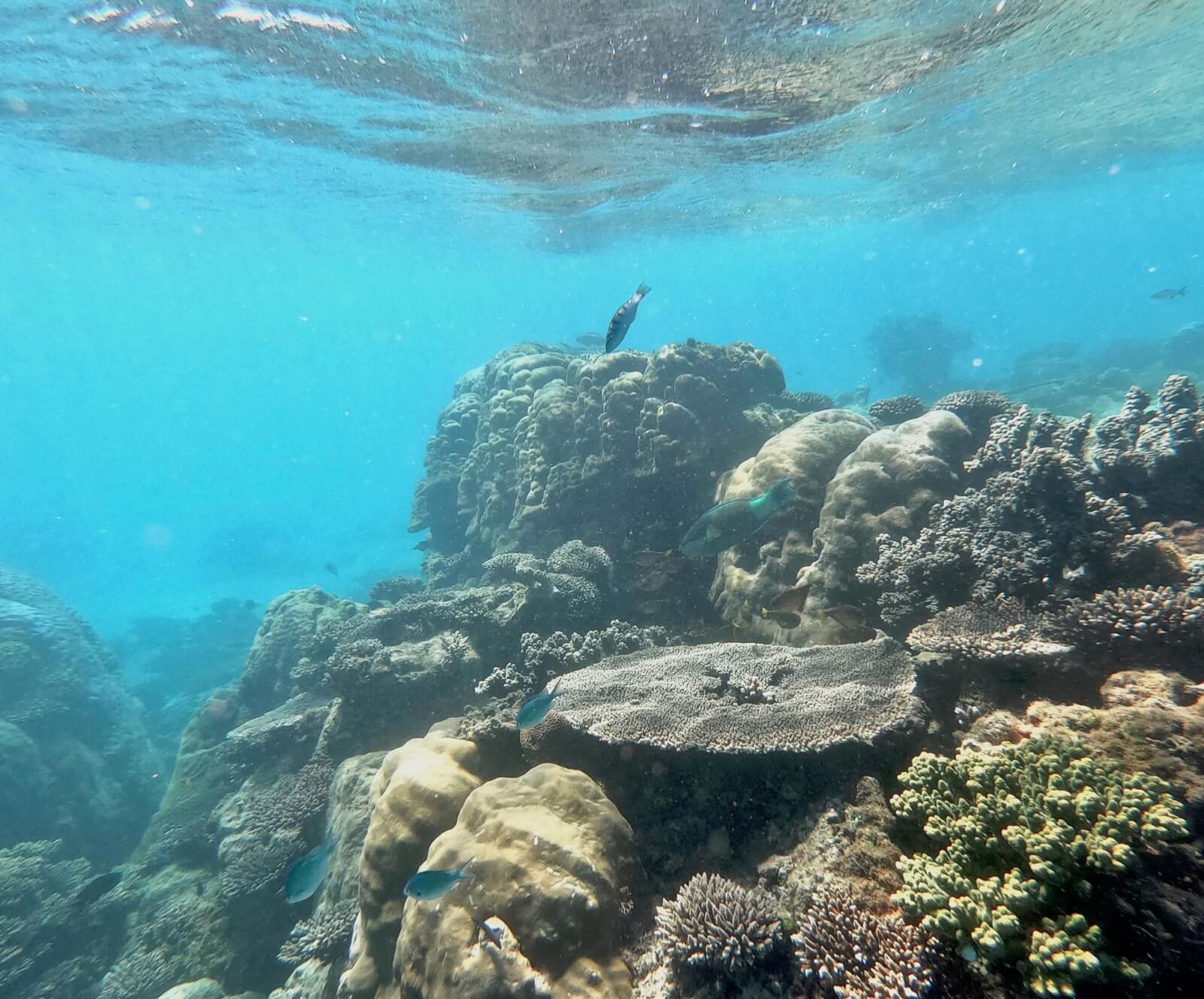 Disclosure: This article contains affiliate links. This means that if you click a link and purchase something I've recommended I may earn a small commission. This does not affect the price you pay but helps me to run this site. You can read my full affiliate disclosure here.
Coral Bay or Exmouth (or Cape Range National Park)
If you're planning on flying directly to the reef (rather than taking a road trip from Perth) then you'll most likely want to choose one area to base yourself. Exmouth is the larger town and has a bigger variety of accommodation, restaurants and other things to do. Coral Bay is a tiny holiday village with a lovely beach. The third option is to camp in Cape Range National Park, which is approx. 50km from Exmouth.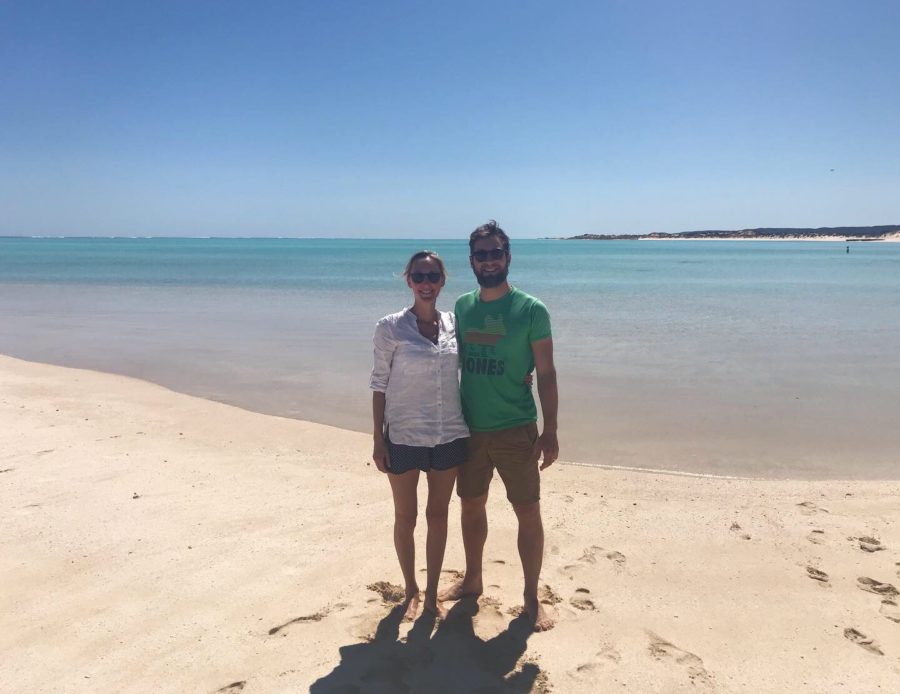 Coral Bay
Coral Bay has much more of a holiday vibe and pretty much everyone there is working in the tourism industry or on holiday. It's very small and easy to get around on foot (though you need a car to get there!) and there are lots of activities as well as a lovely beach.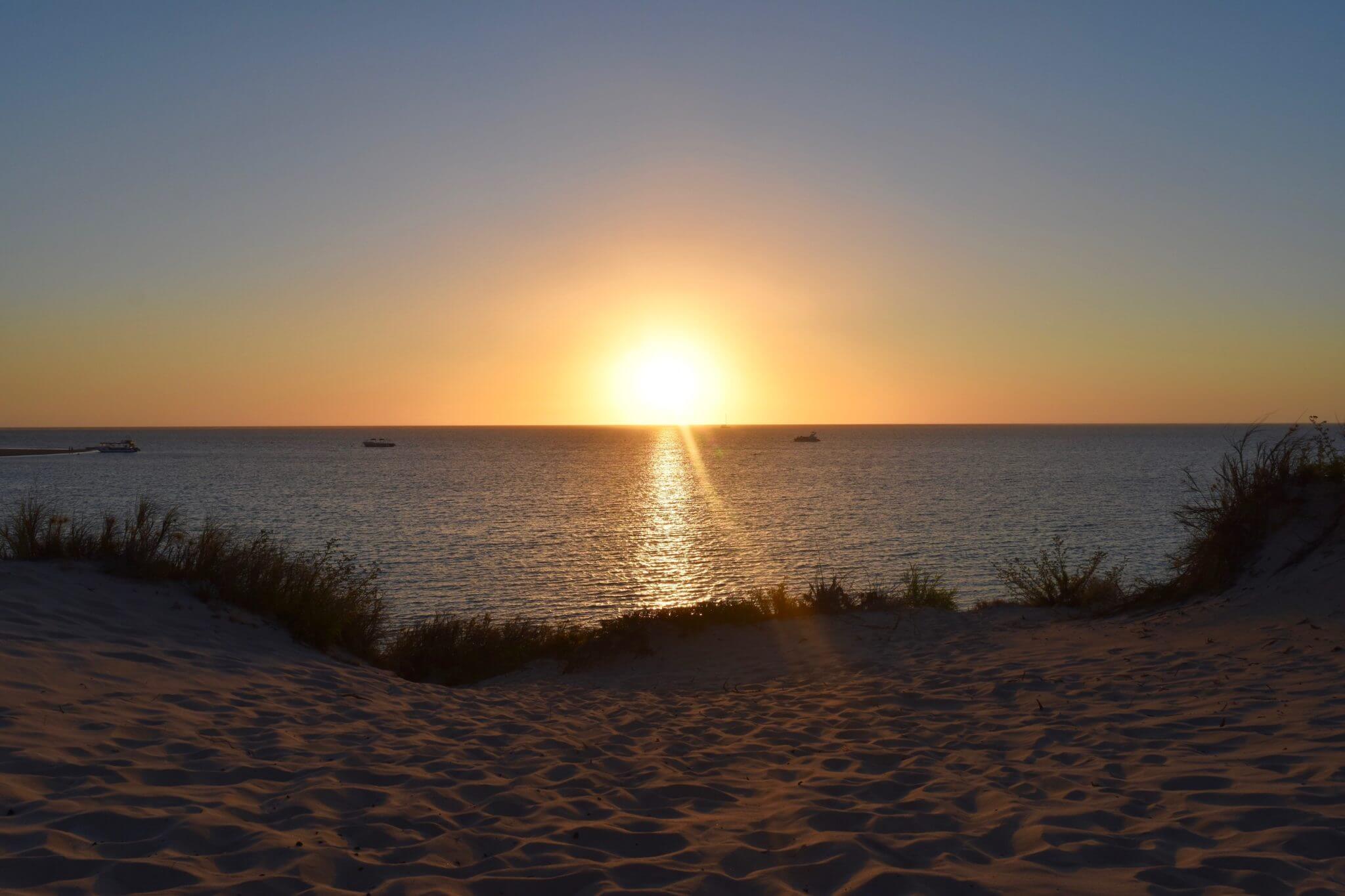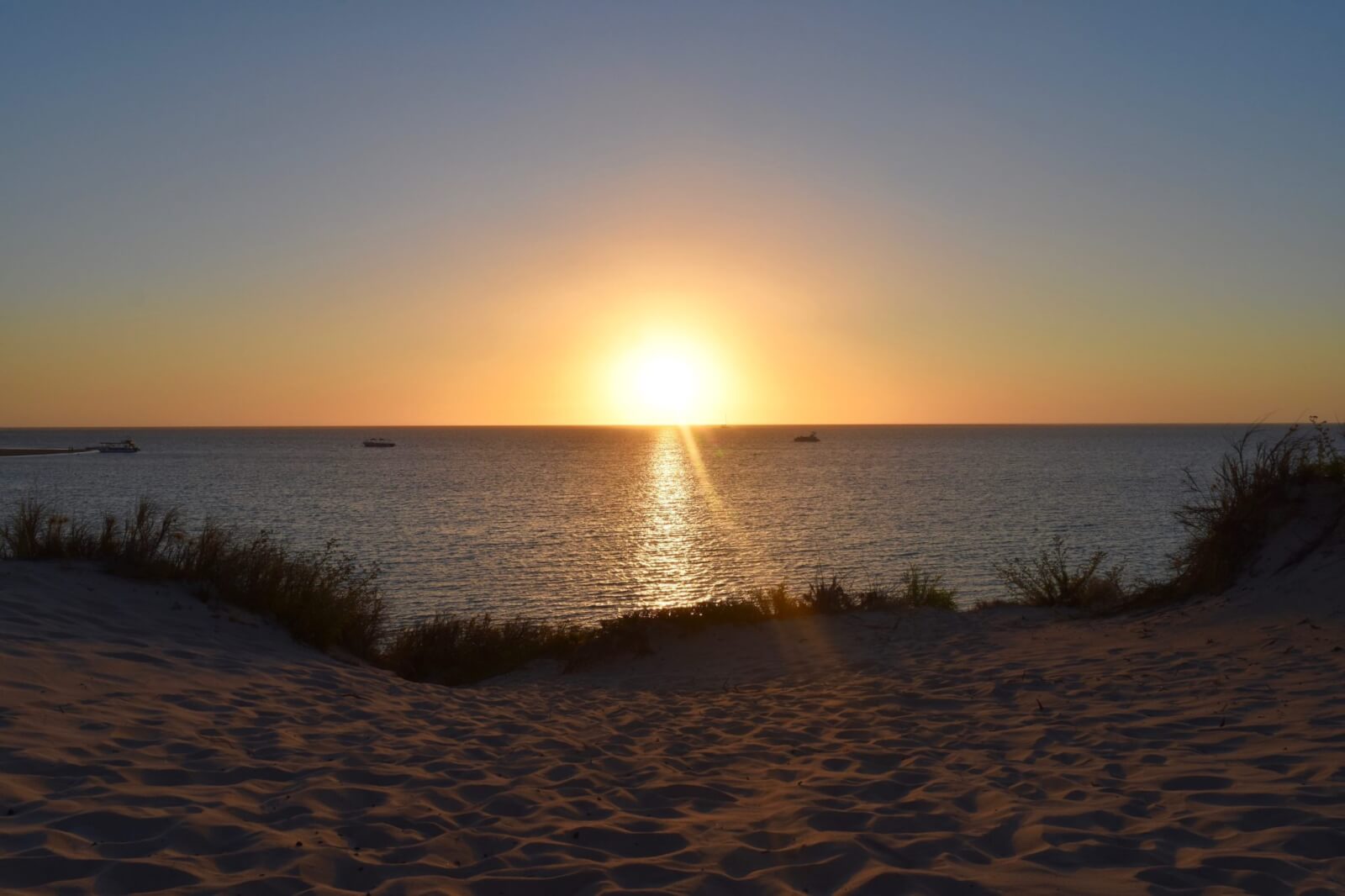 Exmouth
Exmouth is a proper town. The airport is here so it's quicker and easier to get to if you're flying and there are far more facilities, such as shops, supermarkets, bars and restaurants. From here you can easily access Cape Range National Park where you'll find incredible beaches, awesome hikes and lots of wildlife. In the actual town, the beach is fairly average (by Australian standards).
Cape Range National Park
Cape Range National Park has direct access to the reef and incredible scenery, but the only accommodation options here are camping or glamping.
Which to choose?
If you want to step out of your accommodation and onto the beach I would choose Coral Bay or camp in Cape Range National Park. If you want bars and restaurants and amenities then choose Exmouth. I've stayed in all three and each has its merits. I would choose Coral Bay for a relaxing holiday, Cape Range National Park for natural beauty and adventure and Exmouth for a good mix of everything and facilities.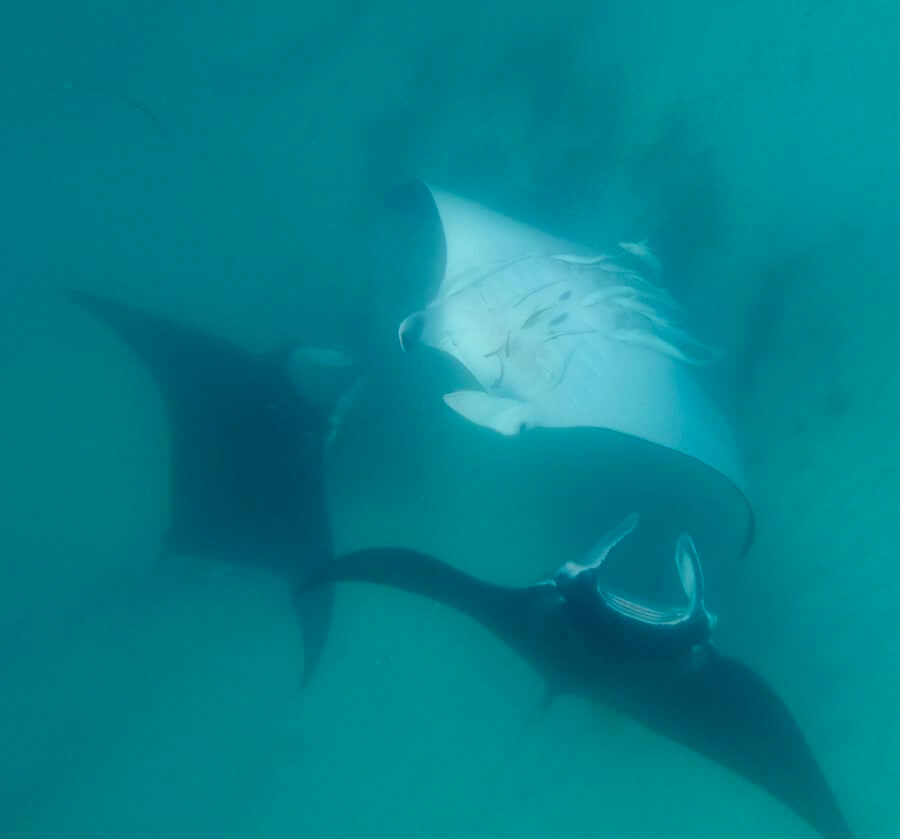 Coral Bay Accommodation
Coral Bay was my first experience of the Ningaloo Reef. I visited aged 15 and have dreamed about it ever since. It's a very small resort-style town with a supermarket, a bakery and a couple of restaurants. There are four accommodation options here; a backpackers, camping, self-catering apartments or a resort.
Why stay at Coral Bay?
It's such a relaxed and feel good location with everything you need within a few minutes walk. You can swim straight from the beach to the reef and there are plenty of tours available including swimming with whale sharks, humpback whales and manta rays as well as quad biking and fishing tours.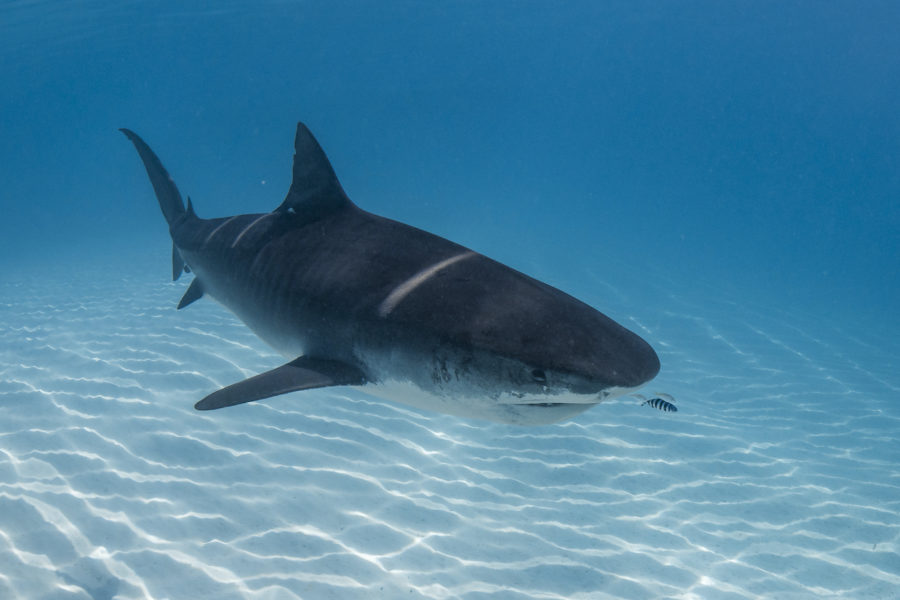 Budget
People's Park and Ningaloo Coral Bay offer powered and unpowered camping and caravan sites from $41 AUD per night. There is even the option to camp right on the ocean front, metres from the beach! Both have showers, toilets and kitchen facilities.
Ningaloo Coral Bay Backpackers offers dorms and private rooms as well as an outdoor swimming pool, free parking, a bar, shared kitchen. Dorm rooms start at $29 AUD per person.
Mid Range/Luxury
The first time we visited we stayed in the Ningaloo Reef House at Ningaloo Coral Bay – Bay View and the last time we booked a room in the Bay Lodge there. It's great. You have everything you need to cook in your apartment (although we did eat out too) and it's a short walk to the beach.
Another good option is Ningaloo Reef Resort which has apartments with ocean views from $305 per night or the Penthouse from $345.
Find accommodation in Coral Bay
Exmouth Accommodation
In comparison to Coral Bay, Exmouth is huge and there are lots of places to stay, including some nice luxury options that you don't really find in Coral Bay.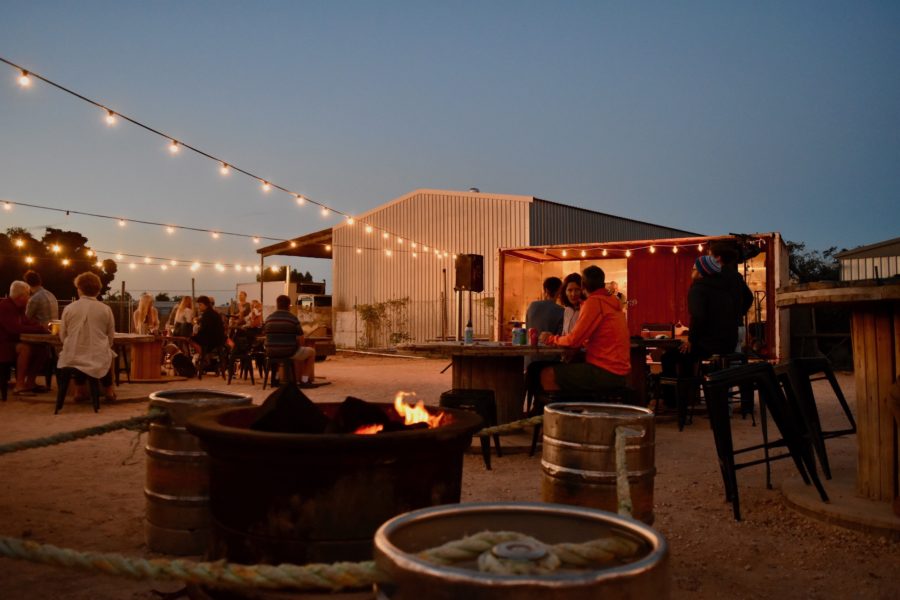 Why stay at Exmouth?
There is much more in the way of bars and restaurants including some awesome breweries. There are more operators for the whale shark and humpback whale swims here and you also have the option of scenic flights and microlight flights or scuba diving at Navy Pier – one of Australia's best dive sites. It's easy to take a day trip to Cape Range National Park for beautiful beaches and hikes and to Charlies Knife Canyon for beautiful views and hikes.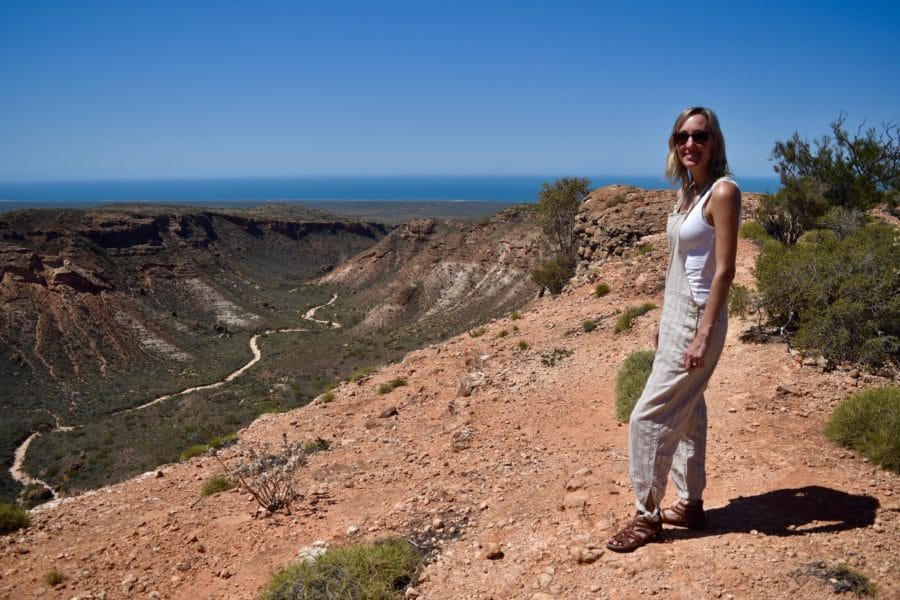 Budget
You can camp at RAC Exmouth Escape Holiday Park from $35 a night for an unpowered site. Or book a cabin from $106. You can easily walk to Town Beach from here and to Whalebone Brewing Co – an excellent brewery and bar.
Potshot Hotel Resort has dorm rooms from $32 as well as budget double rooms from $76. This is a good location, right in the centre of town and within easy walking distance to the shops and bars.
Mid Range
We stayed at Ningaloo Lodge Exmouth which is a good low/mid-cost option with a shared kitchen and pool, easy walking distance to shops and cafes. We paid $165 AUD for a double room.
Luxury
Mantarays Ningaloo Beach Resort overlooks Town Beach and has an infinity pool, restaurant and bar. A superior room with ocean view costs approx. $440 per night.
Exmouth Escape Resort has luxurious self-contained accommodation and a large outdoor swimming pool closer to town. A one bedroom apartment starts at $190 AUD.
Cape Range National Park Accommodation
Being a national park, there aren't any hotels, but there are a number of campsites where you can pitch a tent or park a camper or motorhome. There is one luxury accommodation option in the national park – Sal Salis (see below). Staying in the national park means you have easy access to the reef, great hikes and plenty of wildlife to admire including kangaroos and emus. If you're not a fan of camping then you might prefer to stay in Exmouth and take a day trip into the park.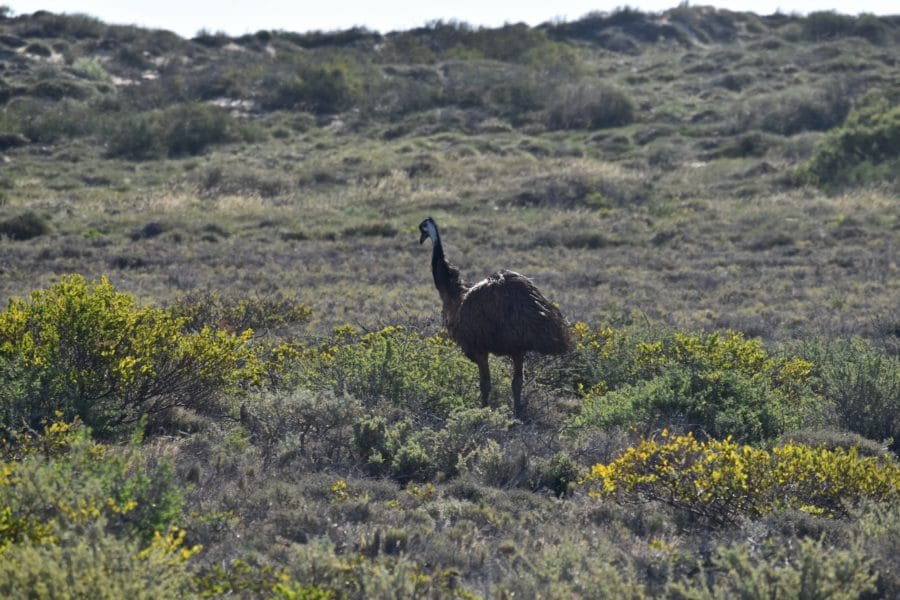 Why stay at Cape Range National Park?
Firstly it is incredibly beautiful with white sand beaches, red rocky cliffs and plenty of wildlife. Secondly, you can sleep right by the beach, listening to the sound of the waves and head straight into the water and snorkel on the reef before you've even had brekkie.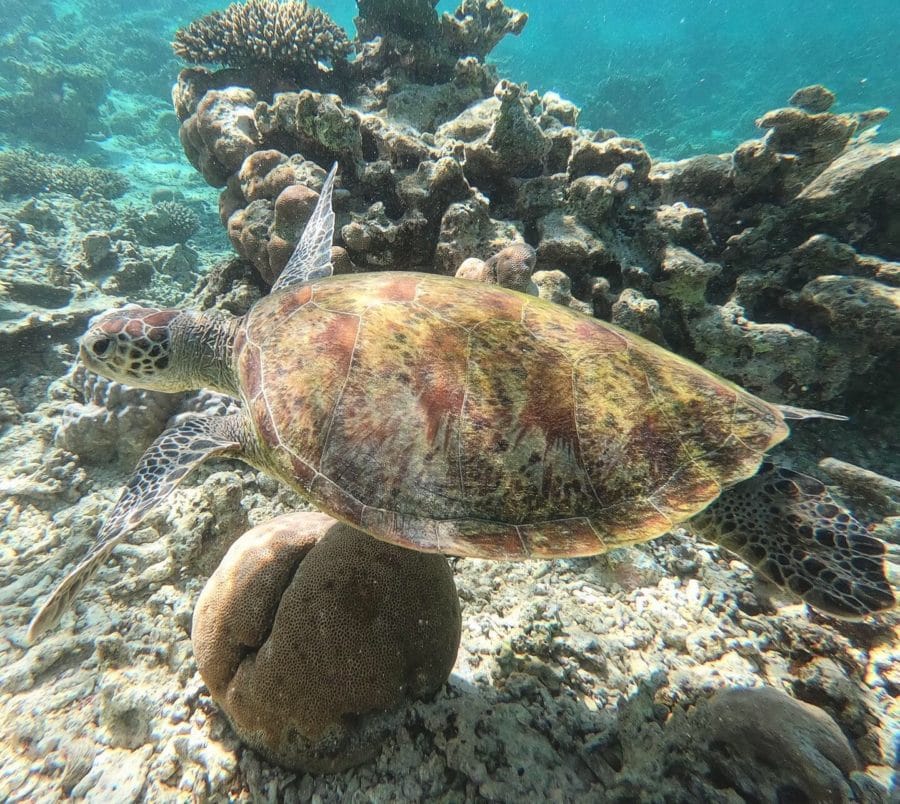 Budget
There are 11 campsites, all of which are managed and can be booked via WA Parks and Wildlife. I would recommend Osprey Bay which is right next to Sandy Bay – a gorgeous sheltered beach and North Mandu which is close to Turquoise Bay – a great spot for snorkelling. Another good option is Yardie Creek Campground, next to the spectacular Yardie Creek Gorge. All of these sites have toilets. There are no other facilities in the national park, so you will need to bring everything with you from Exmouth, including water and food and mobile phone reception is limited. Prices from $11 AUD per night.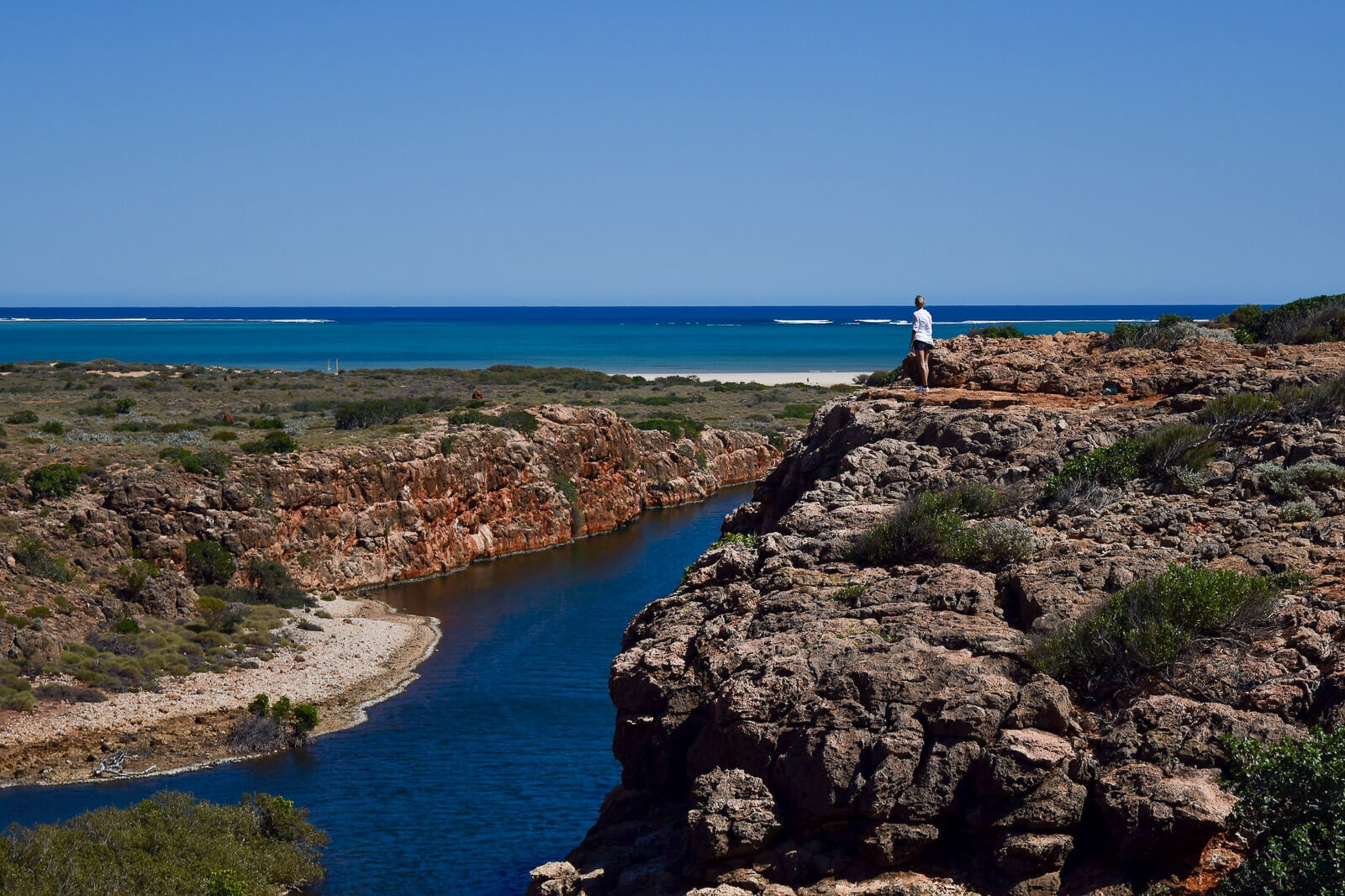 Luxury
Sal Salis is a gorgeous beach safari camp with fifteen eco-luxe wilderness tents. Enrico and I stayed here on our honeymoon and it was incredible. The tents have proper beds and private bathrooms (with drop toilets – it is a national park after all!) and views of the ocean.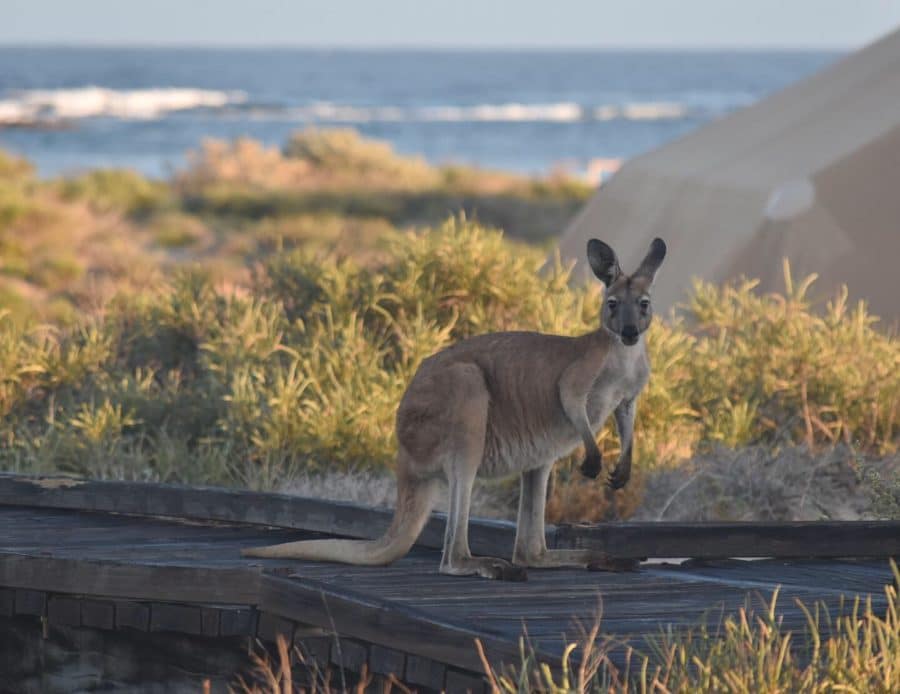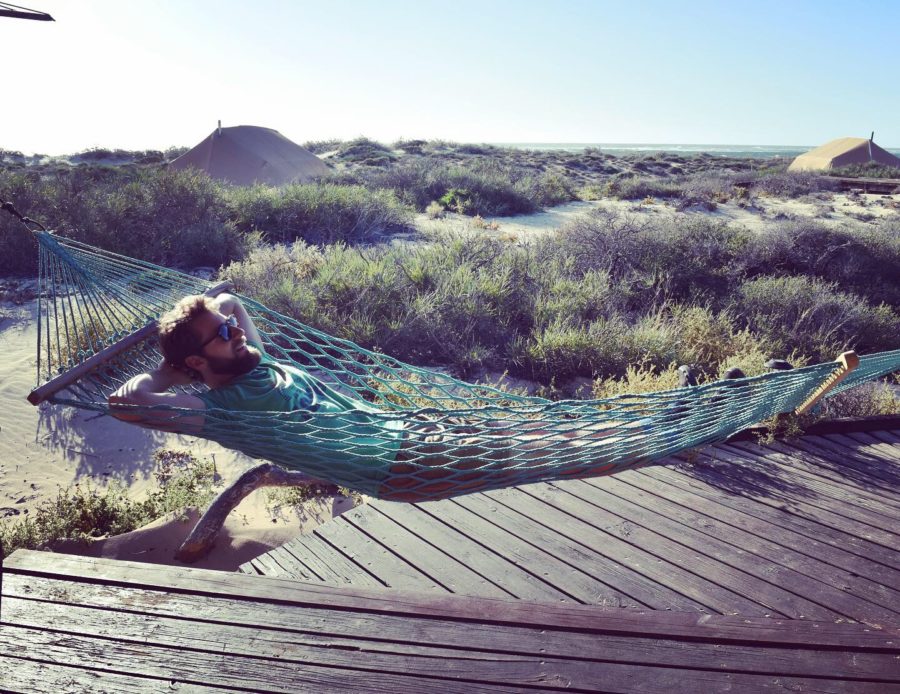 All meals and drinks are included and are served on a big communal table with the other guests. The food is fantastic and is accompanied by Australian wines and beers. You can stroll out of your tent, into the water and snorkel the Ningaloo Reef within a few minutes. Book Sal Salis from $849 per person all-inclusive.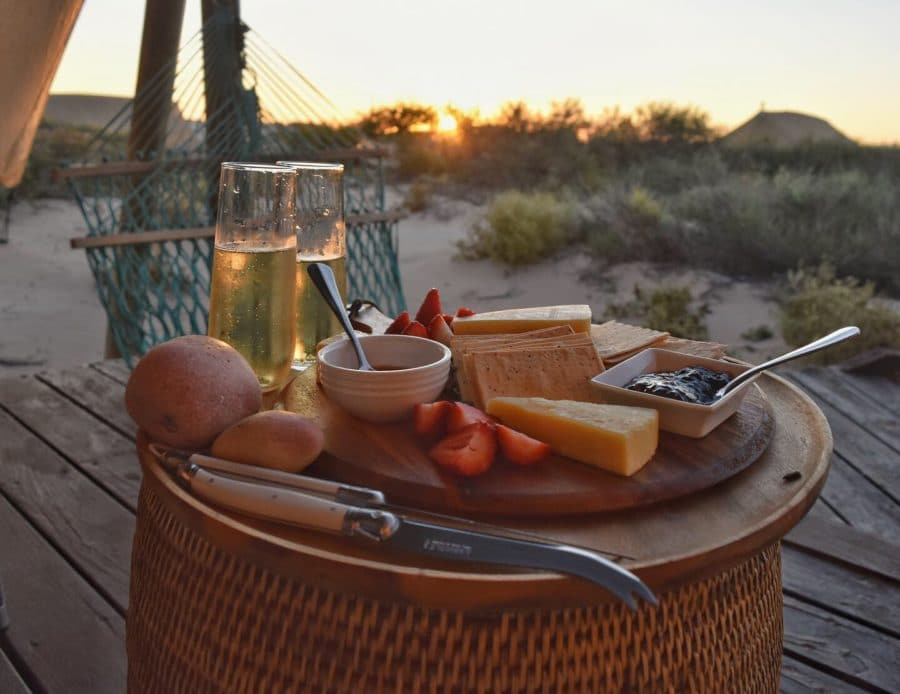 Other Options
If you're visiting for more than a few days, you can always stay in both areas. It takes about 1 hour 35 to drive from Exmouth to Coral Bay. You can easily arrange car hire in Exmouth or from Learmonth airport when you arrive. Another good option is to fly to Exmouth and hire a car one way and drive all the way back to Perth. I've written a full itinerary for this route here.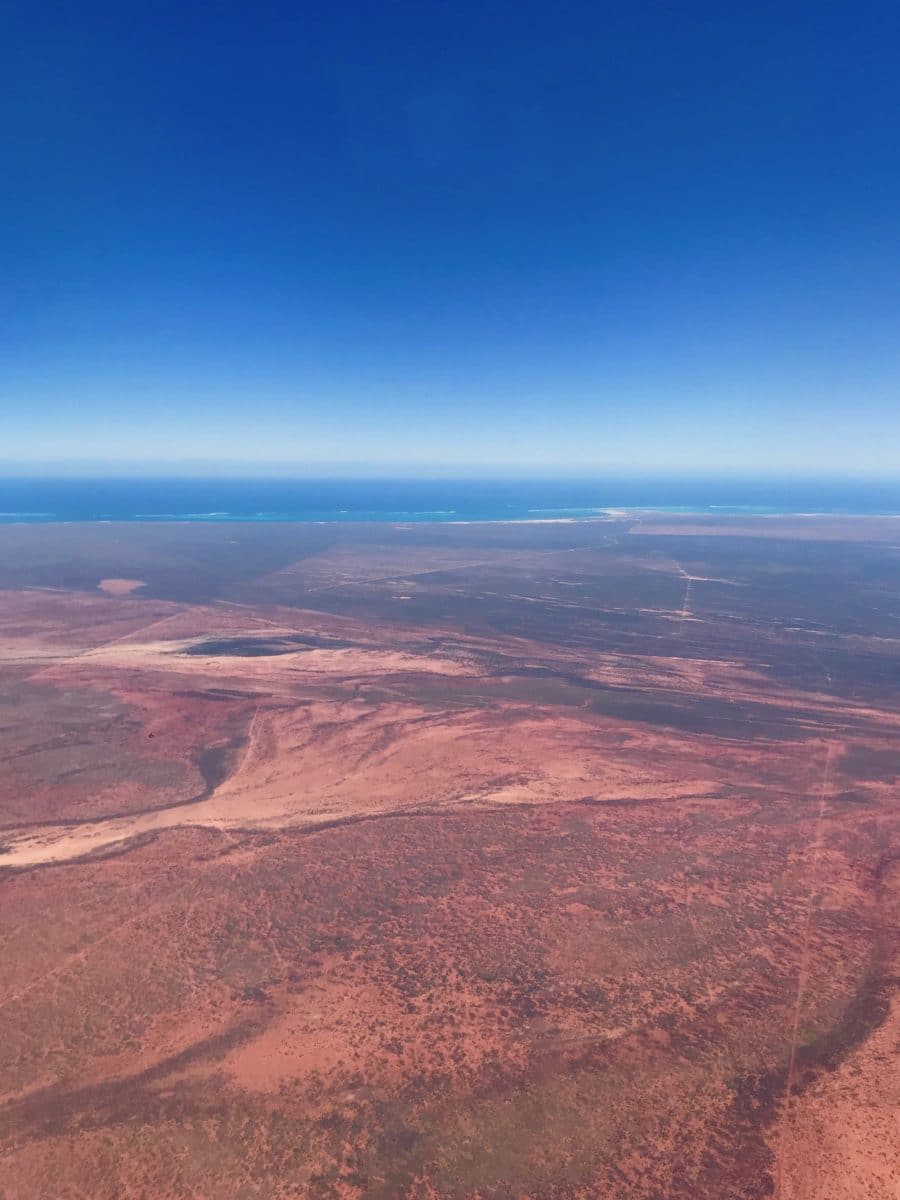 How to get to the Ningaloo Reef
Fly to Perth and then fly with Qantas to Learmonth Airport. Alternatively, you can take a road trip from Perth.