Shortly before I left for Australia, I headed to the New Forest for a night at Spot in the Woods (known as Hotel TerraVina at the time of review) with one of my good friends, Laura. The New Forest is one of my favourite areas in the UK. I love the wild horses, the beautiful scenery and the quaint old pubs, so I was excited to be heading there again and to be staying at Spot in the Woods for the first time.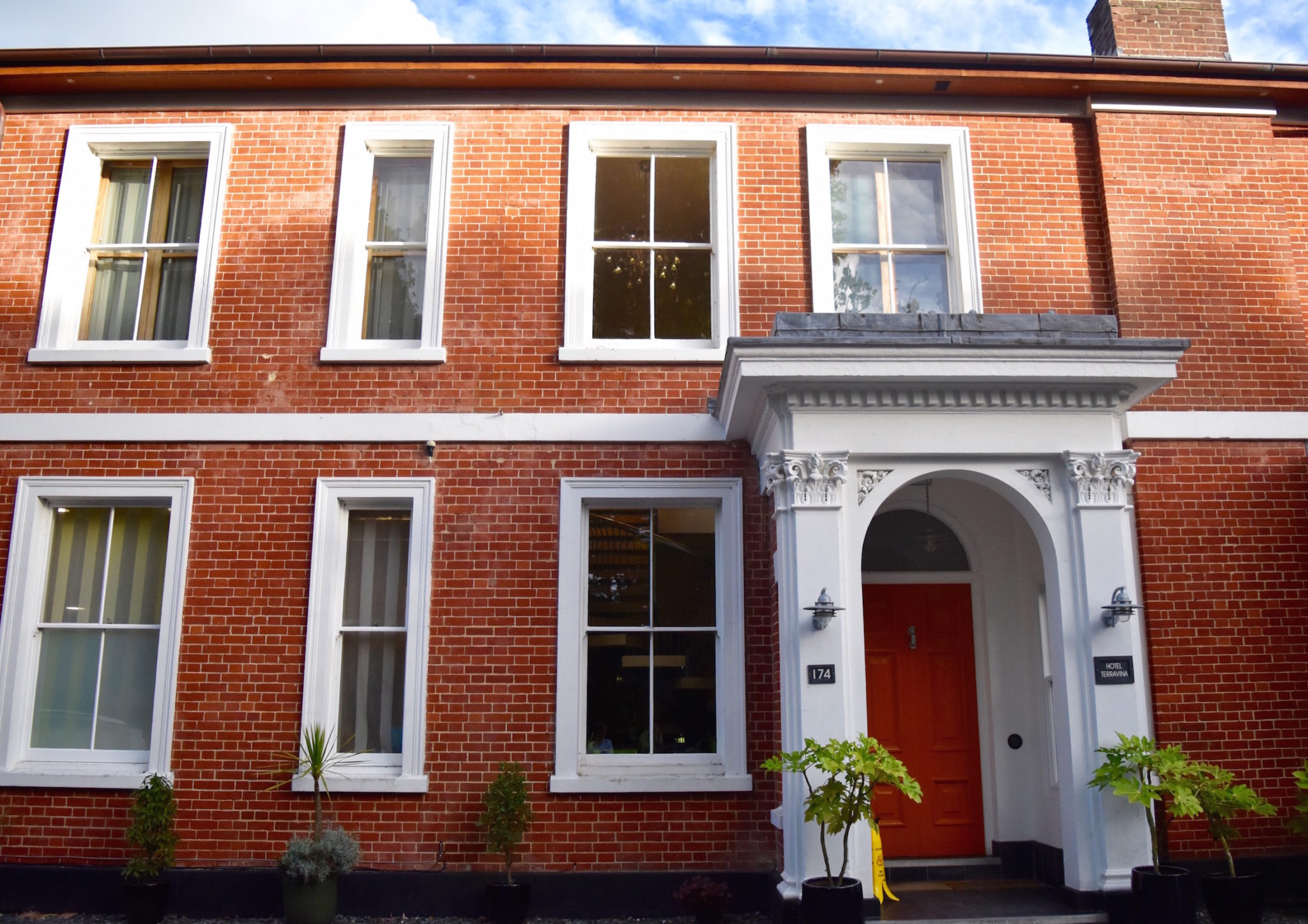 Location
Spot in the Woods is located in the East of the forest, close to Lyndhurst, a quaint little town, known as the capital of the New Forest. It is owned and run by husband and wife team Gerard and Nina Basset. Gerard formerly co-founded the Hotel du Vin group of boutique hotels and was Head Sommelier at Chewton Glen, so I knew I was in good hands.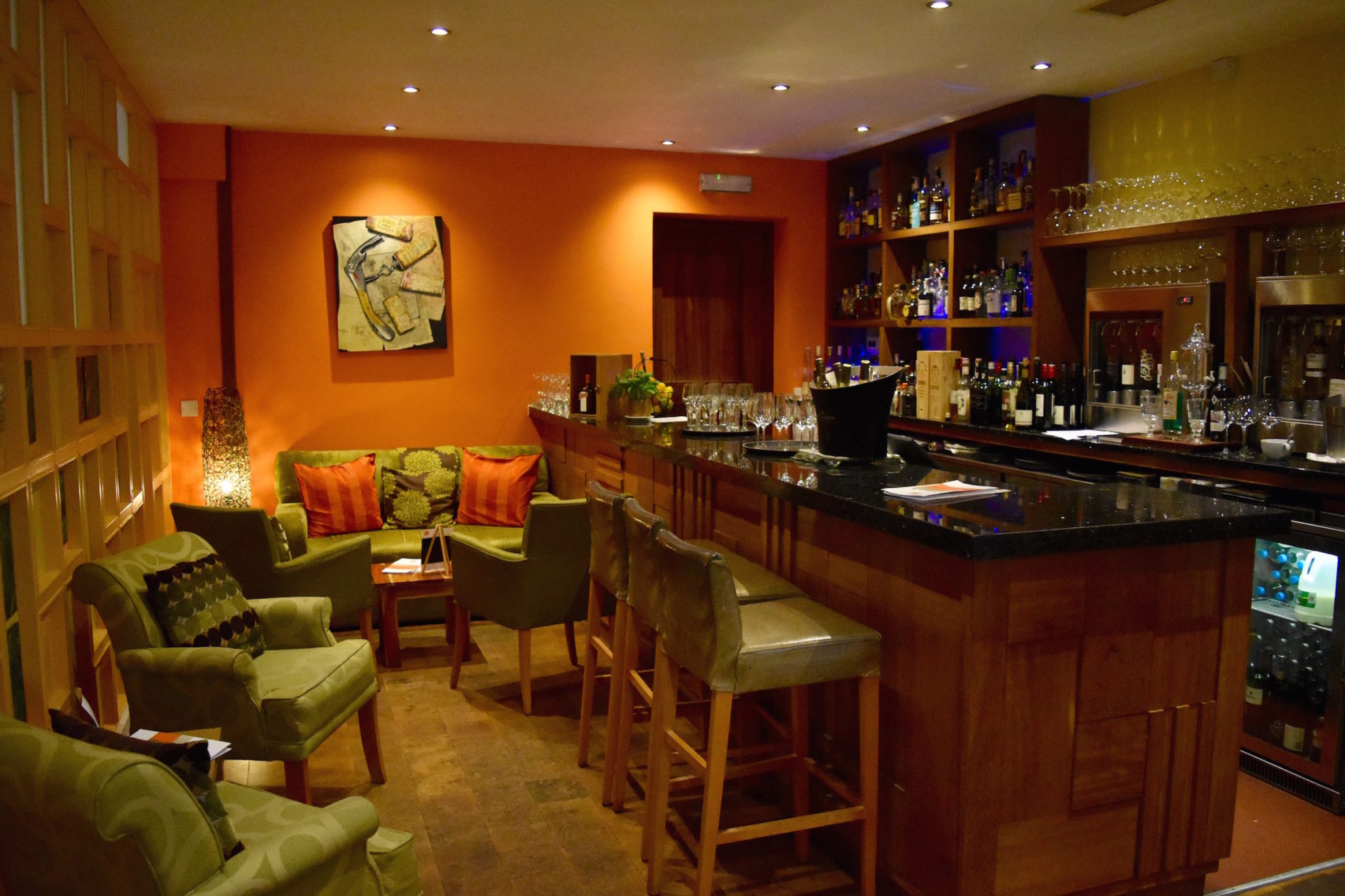 Wine
As the name suggests, wine is a big part of the hotel's offering. Gerard has an impressive resume, and holds the titles of Master of Wine, Master Sommelier, Wine MBA and World's Best Sommelier (2010)! Gerard and Nina often host wine events and Spot in the Woods' wine cellar is extensive.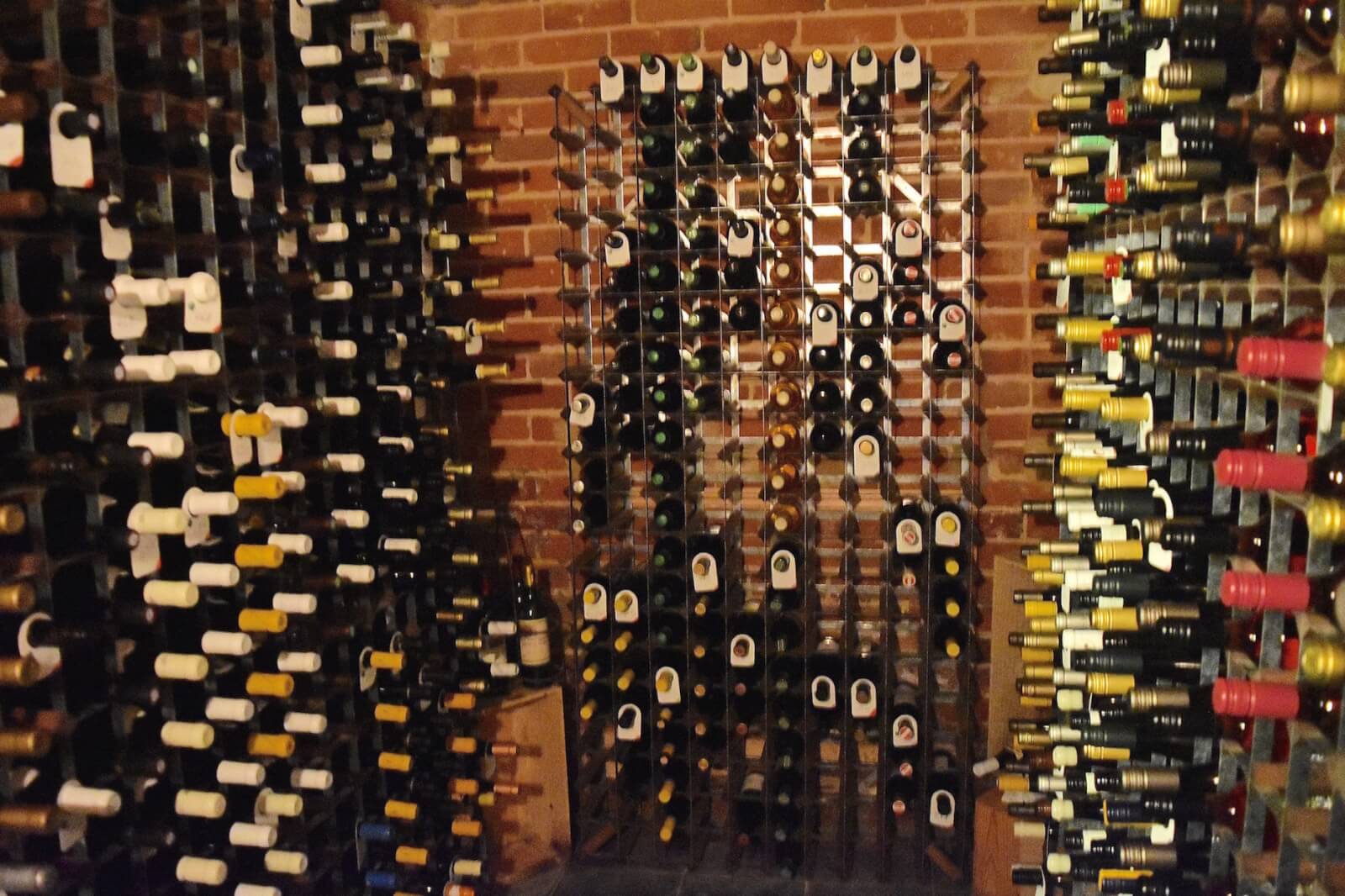 Spot in the Woods
Spot in the Woods is a beautiful building, with 11 rooms spread across two floors. The restaurant and bar overlook a decked balcony and garden and there's also an outdoor pool for the warmer months.
The Rooms
I stayed in a room on the ground floor, with French windows opening onto a lovely little terrace. The bathroom was huge with a roll-top bath, waterfall shower and gorgeous locally hand made lavender toiletries.
After checking in, we headed to Lyndhurst for a little wander and then back to the hotel for our dinner reservation at 7pm.
Dinner
Before dinner, we had a glass of AR Lenoble champagne and nibbles in the hotel bar, while perusing the menu.
Then we headed into the restaurant run by head chef Gavin Barnes.
To start, I had a flamed fillet of black bream with miso, sweetcorn, brown crab and wakame seaweed, and Laura had a French onion soup with tomato crostini. They were both lovely. The fish was delicious and it was a great combination of flavours, and nice and light for a starter. We asked the Sommelier to recommend a wine to accompany the food, and had a glass of Frédéric Mabileau Chenin Des Rouillières.
For main I opted for a rib-eye steak, accompanied with leeks, sugar snaps, hand-cut chips and a chateaubriand sauce. It was gorgeous. Laura had a caramelised shallot filo tart with goat's cheese, pine nuts and wild watercress. The wine recommendation for this course was a delicious Beaune 1er Cru Les Chouacheux, Domaine Chantal Lescure.
Finally, for dessert, I had a bitter chocolate bavarois, malted barley and chestnut ice cream, which was amazing. Laura went for a white peach compote, with white chocolate pecan crumble and blackberry sorbet.
Where possible, Spot in the Woods uses organic, free-range produce sourced locally, and the menu changes regularly. It was a delicious meal and the wines were incredible.
Breakfast
After a good sleep in a very comfortable bed, we headed back to the restaurant for breakfast. The hotel offers a continental breakfast and hot options. There is the traditional English breakfast as well as some more unusual dishes. I had grilled kippers with lemon, black pepper and butter and Laura had smoked haddock, wilted seasonal greens and a poached egg. Yum!
One of the things I like about Hotel TerraVina are the little touches. They provide wellies if you want to take a walk in the forest and reading glasses if you have forgotten yours.
I had a lovely stay at Spot in the Woods, and even if I don't end up staying at the hotel again, I will definitely go back to the restaurant. The food and wine were amazing. Gerard and Nina are great hosts and it's clear they are really passionate about the hotel, wine and food.