Marrying an Italian definitely has its perks – not only does he make excellent focaccia – but every time we go and visit his family, we get to explore another beautiful part of Italy. Enrico is from Treviso in Veneto, a lovely part of the world; 30 minutes from Venice and a few hours drive from the stunning Dolomites. Known for great skiing in glamourous resorts like Cortina, we visited the Dolomites in the summertime, where we spent days hiking the mountains, exploring the gorgeous lakes, and breathing in the amazing alpine air. Regardless of the season, there are plenty of things to do in the Dolomites.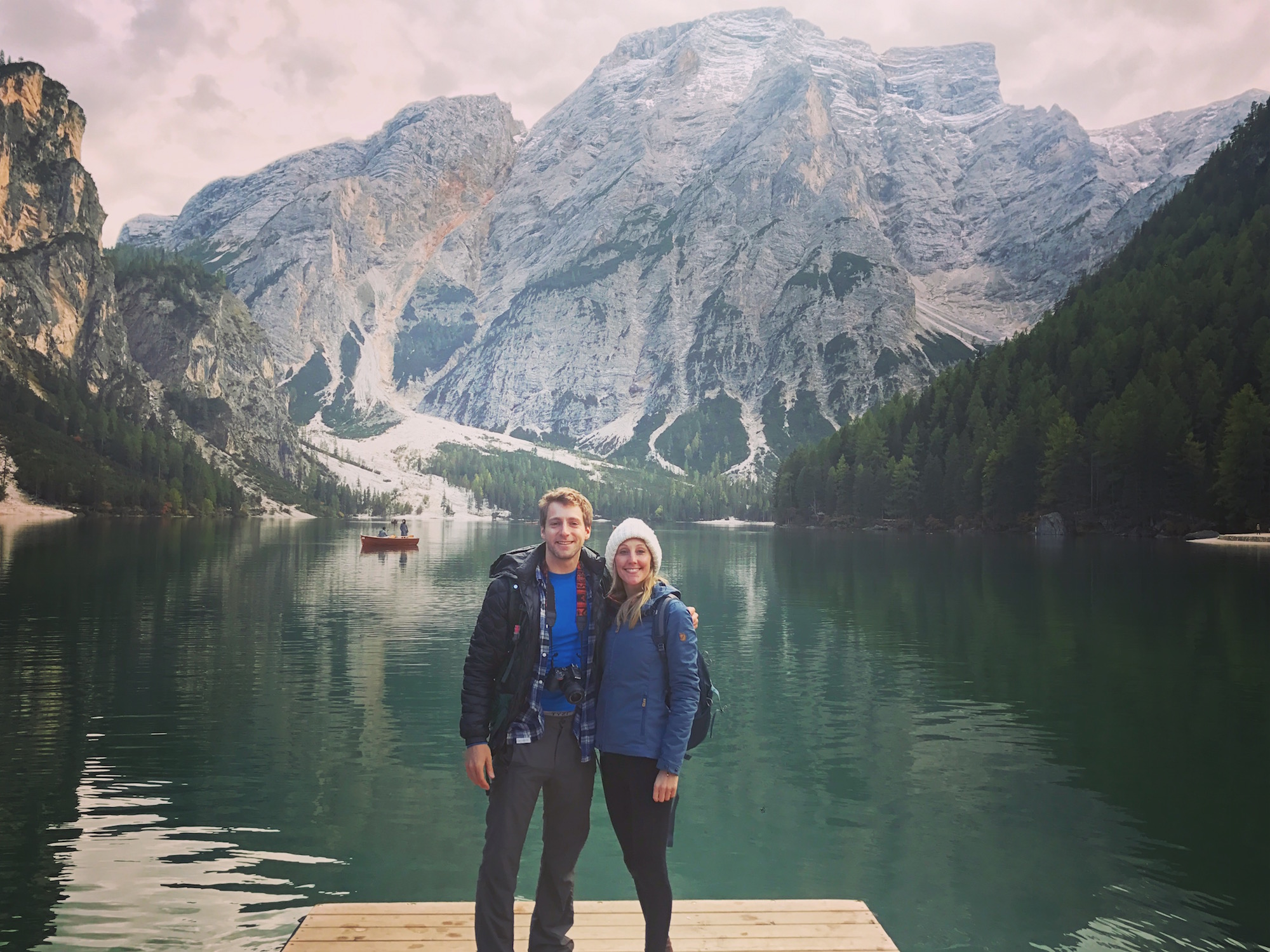 Disclosure: This article contains affiliate links. This means that if you click a link and purchase something I've recommended I may earn a small commission. This does not affect the price you pay but helps me to run this site. You can read my full affiliate disclosure here.
The Dolomites are a UNESCO World Heritage Site, and it's easy to see why; the landscape is incredible. It's a large area that covers both the three provinces of Belluno, South Tyrol and Trentino in Northern Italy.
Things to Do in the Dolomites
Lago di Braies
Lago di Braies is an incredible lake with a mountain backdrop. For 15 euro you can hire a rowing boat and paddle around the lake for an hour. It's stunning. There is a large hotel on the shore with a restaurant, as well as a café and bar next to the boathouse. From here you can also begin the epic Alta Via 1 hike – a 120km trail.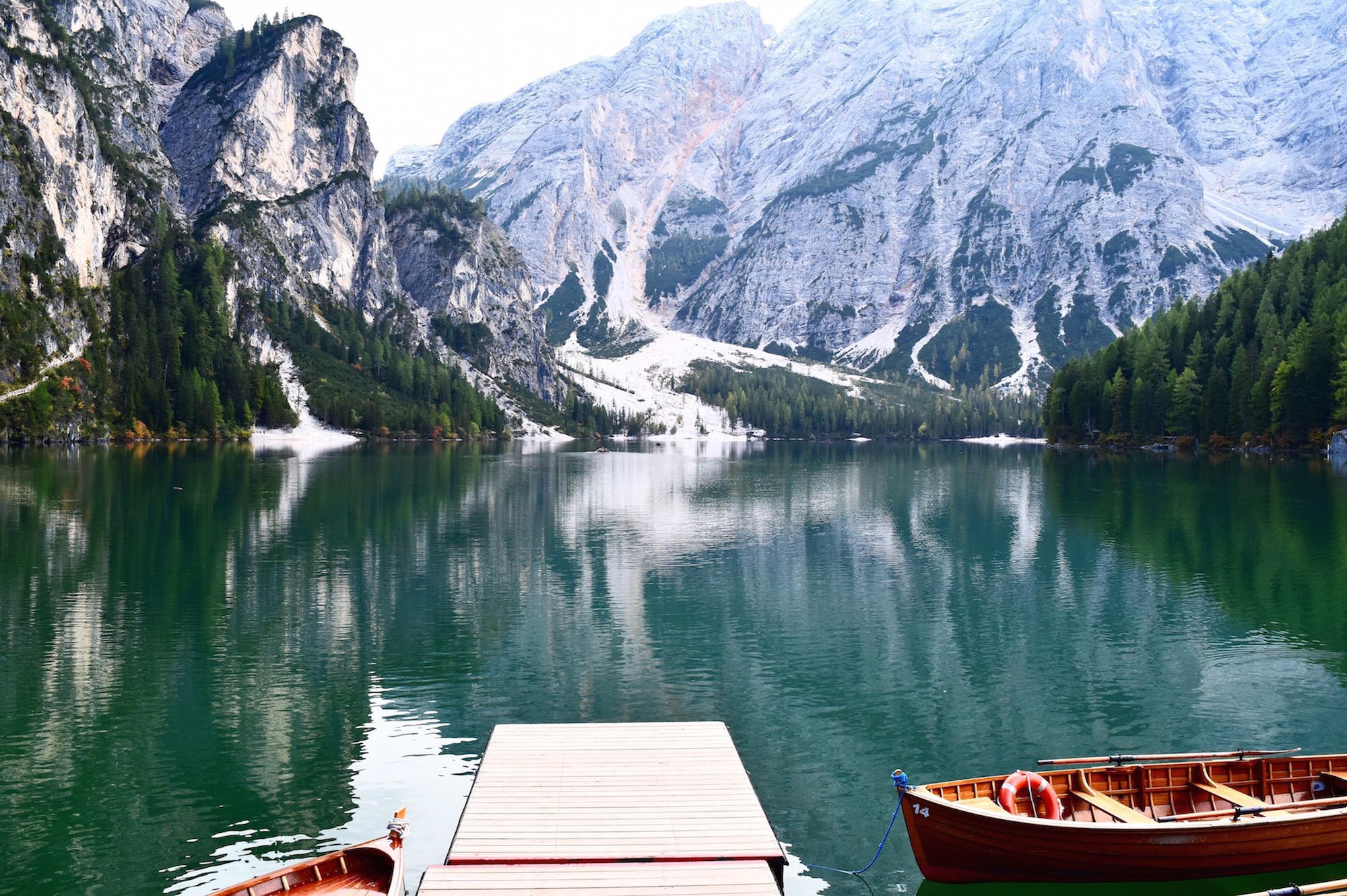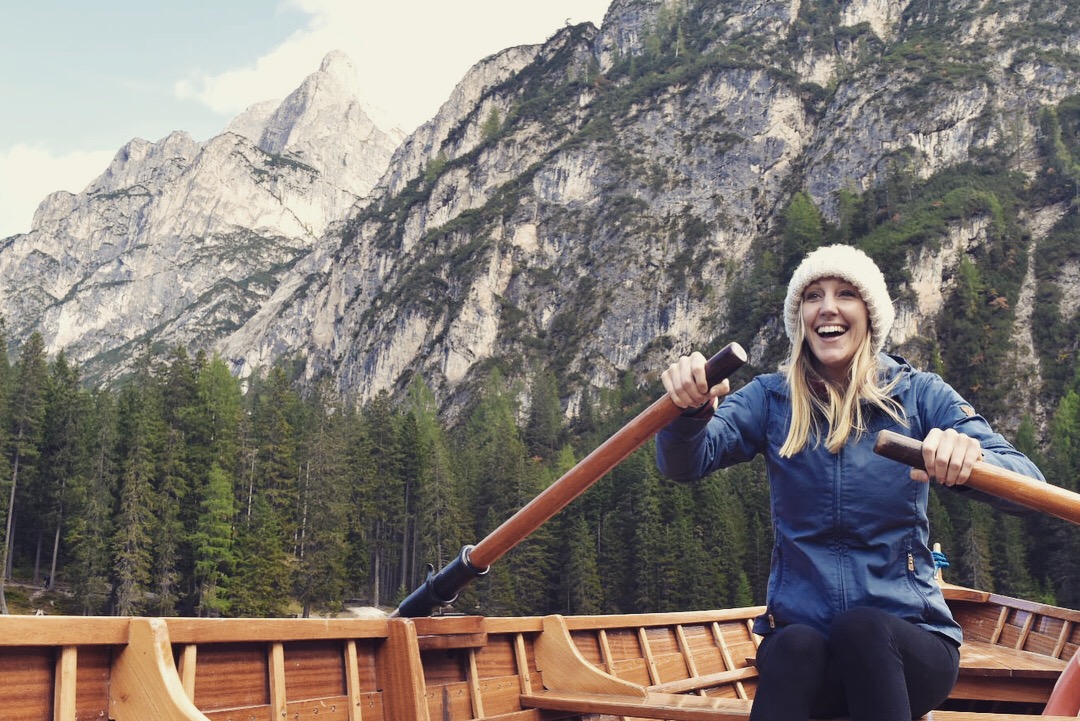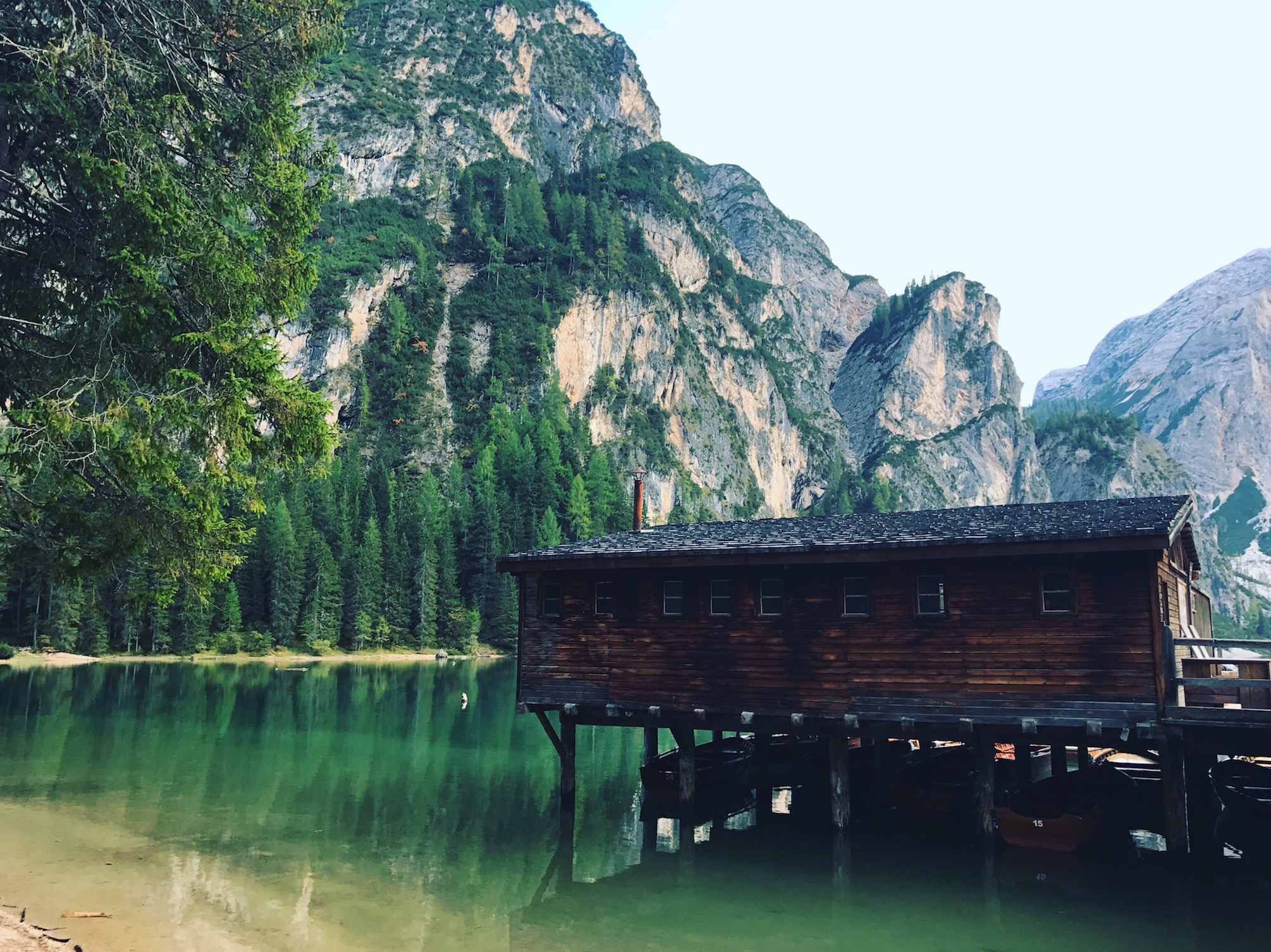 Cortina d'Ampezzo
Cortina d'Ampezzo is one of the better-known towns and ski resorts in the Dolomites. Besides hosting the Winter Olympic Games in 1956, it has been featured in a number of films, including "Cliffhanger" and "For Your Eyes Only". Cortina attracts a wealthy crowd and has some excellent eateries and high-end shops.
Lago di Sorapis
It's a 2 and a half-hour walk up to Lake Sorapis, but it's definitely worth it. The starting point is Passo Tre Croci, a few minutes by car from Cortina. The trek has some steep sections, which make it a little scary for those with acrophobia, but also make it a very exciting hike! The lake itself is a beautiful milky blue, which is caused by the rock from the glacier. This is a stunning contrast to the mountains, which often look pink at sunrise and sunset, due to the combination of Magnesium and Calcium carbonate contained in the rock.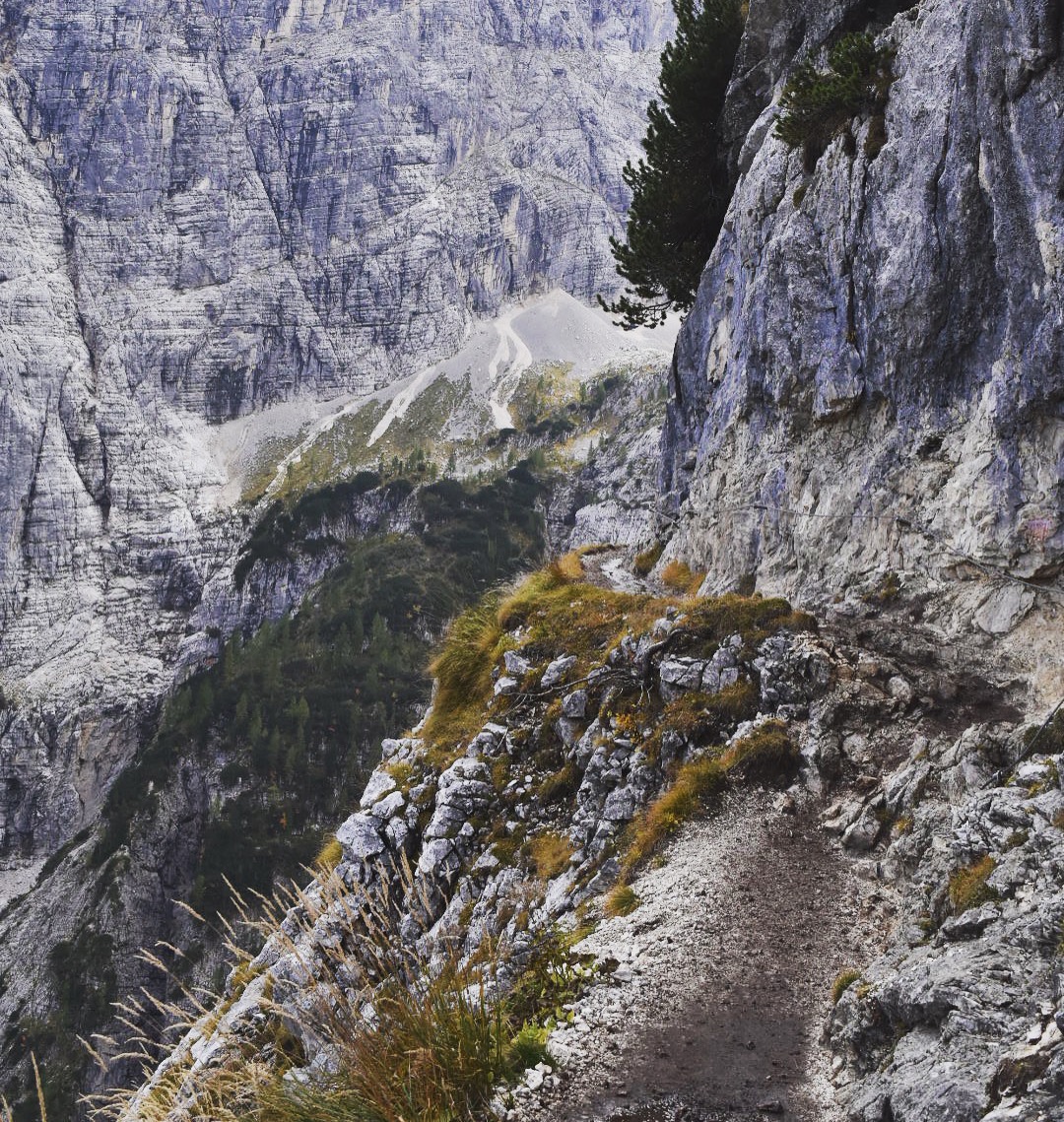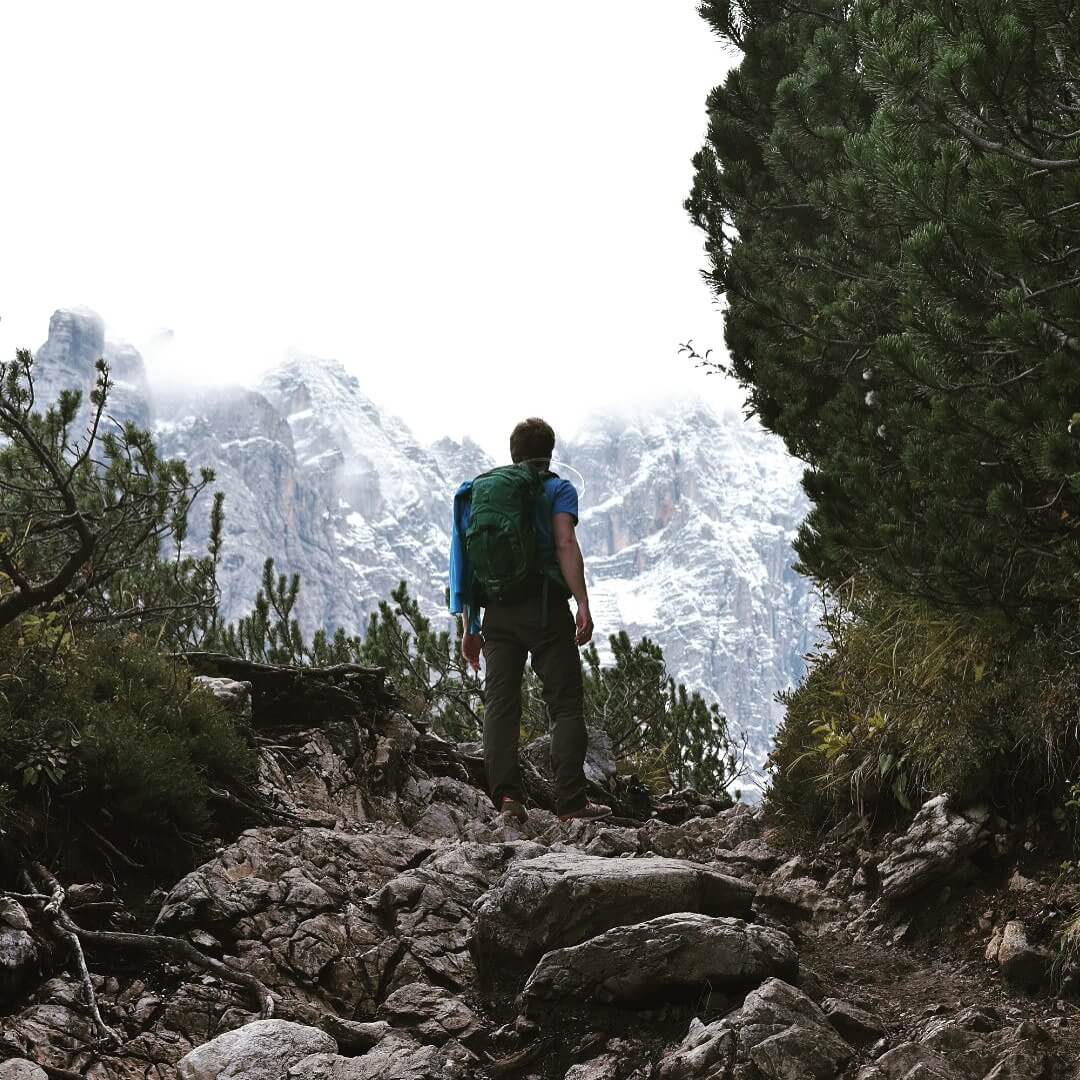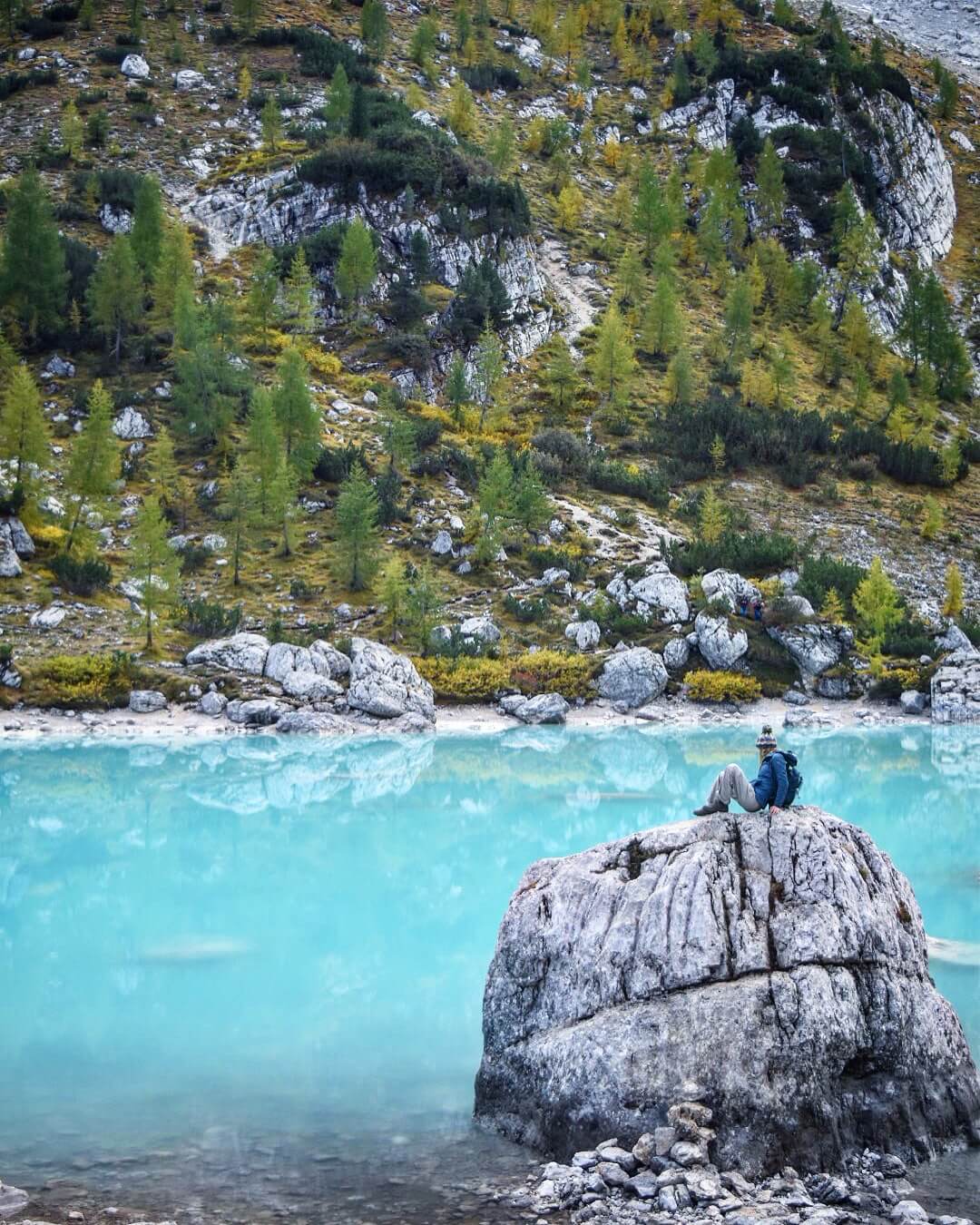 Tre Cime di Lavaredo
The Tre Cime di Lavaredo (Three Peaks) are the symbol of the Dolomites. A three-hour trail starts from Rifugio (Hut) Auronzo and runs in a loop around the Tre Cime di Lavaredo.
Try a Bombardino
Once back at Rifugio Auronzo you can reward yourself with a 'Bombardino', a typical drink amongst the ski resorts of the Dolomiti – this delicious hot drink is a combination of eggnog, brandy, coffee and whipped cream. Delicious!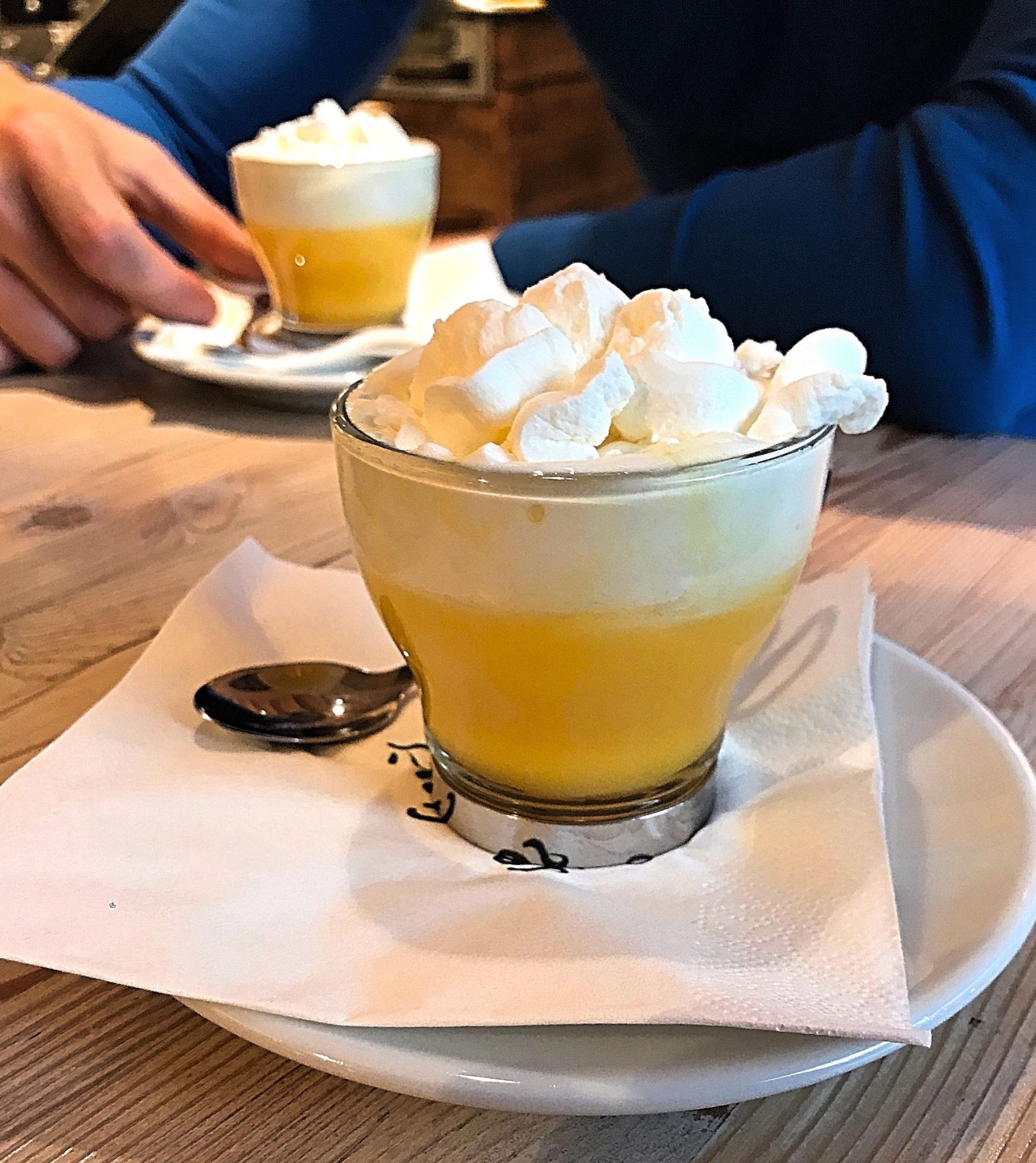 Typical Cuisine in the Dolomites
On the way back to Treviso, we stopped off in Forni di Zoldo, to eat at 'Insonnia', a famous restaurant in the region, to sample some typical dishes including polenta with pastin: pork meat seasoned with a secret recipe based of wine, cinnamon and alpine herbs. You can either eat inside near the 'fogher' (firepit) or outside admiring the Pelmo and Pelmetto mountains.
When to go to the Dolomites
The Dolomites are a great place to visit all year round, but it really depends on what you're looking to do while you're there. Visit in winter for skiing, and the rest of the year is good for hiking and cycling. Even in the height of summer the temperature rarely goes up 25 degrees, but you'll find it much busier during this period. You may find that some places are closed in Autumn and Spring, but you'll also find fewer tourists in these periods. We visited in September, and it was quieter and very relaxed, but we still had fantastic weather.
Where to stay in the Dolomites
We based ourselves in San Candido at Sporthotel Tyrol. San Candido is a pretty little ski resort, with some nice bars, restaurants and shops.
The hotel is set in beautiful gardens with a pond and outdoor seating. Once inside it has a lovely Alpine feel, with wooden panelling and seating. There is a gorgeous pool and Jacuzzi, with views of the mountains through the windows, as well as a spa. Dinner is included in the hotel rate and is a set menu featuring traditional Italian dishes. Prices start from €100,00 per night for half board.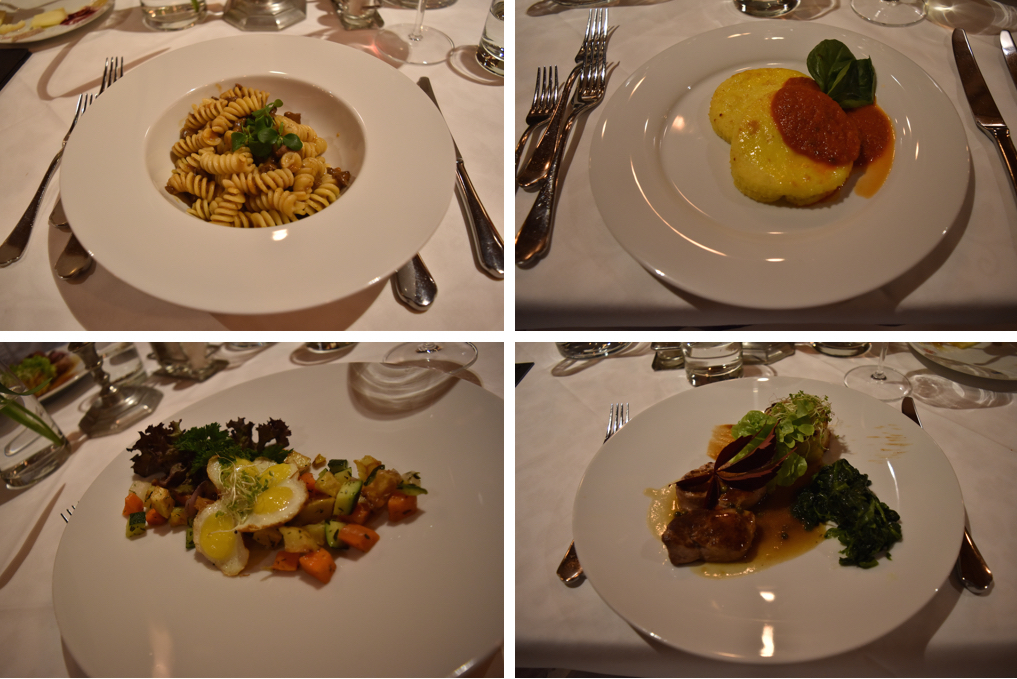 Find accommodation in the Dolomites
Have you been to the Dolomites? We would love to hear your favourite things to do.