Antonia Williams on the perfect 2 week Japan itinerary.
From the neon streetscapes of Tokyo, all the way down to the vibrant city of Hiroshima with stops along the way at the unmissable Mount Fuji, Kyoto and Nara, discover what to do, where to eat, and where to stay in our ultimate two week travel guide for Japan.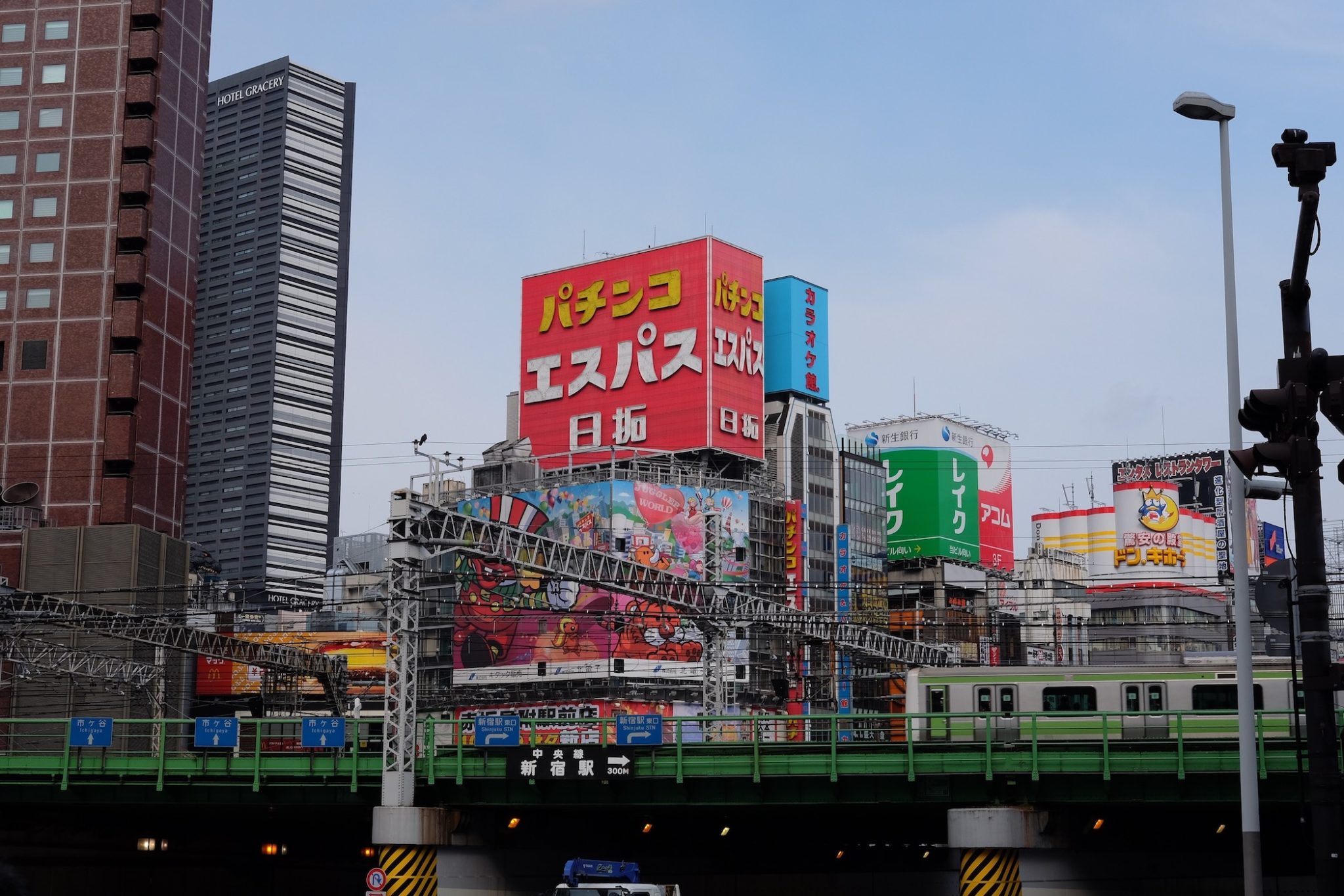 Disclosure: This article contains affiliate links. This means that if you click a link and purchase something I've recommended I may earn a small commission. This does not affect the price you pay but helps me to run this site. You can read my full affiliate disclosure here.
What's not to love about Japan? As a self-confessed Japanophile, I'm telling you there isn't much. The food is perfection, the people couldn't be more polite, the bustling cities are full of life and more than a little quirkiness, while the landscapes are magnificent. In Japan, ancient traditions harmonise with the ultramodern – we're talking high-speed trains that are NEVER late and toilets that you need a manual to use. It's truly a country like no other and certainly one destination to tick off your bucket list.
Tokyo – 4 Days
Our first stop is Tokyo. The most populated metropolitan area in the world is big on size and big on surprise. It's a veritable feast for the senses, and just walking around its loud and pulsating streets you're sure to see something you've never seen before. It's rich in culture with a heavy dose of wackiness. And let's not even get started on the food. Prepare to be amazed.
What to Do in Tokyo
Shibuya crossing
You can't take a trip to Tokyo without visiting the famous Shibuya crossing. No photo can quite capture the hustle and bustle of this landmark.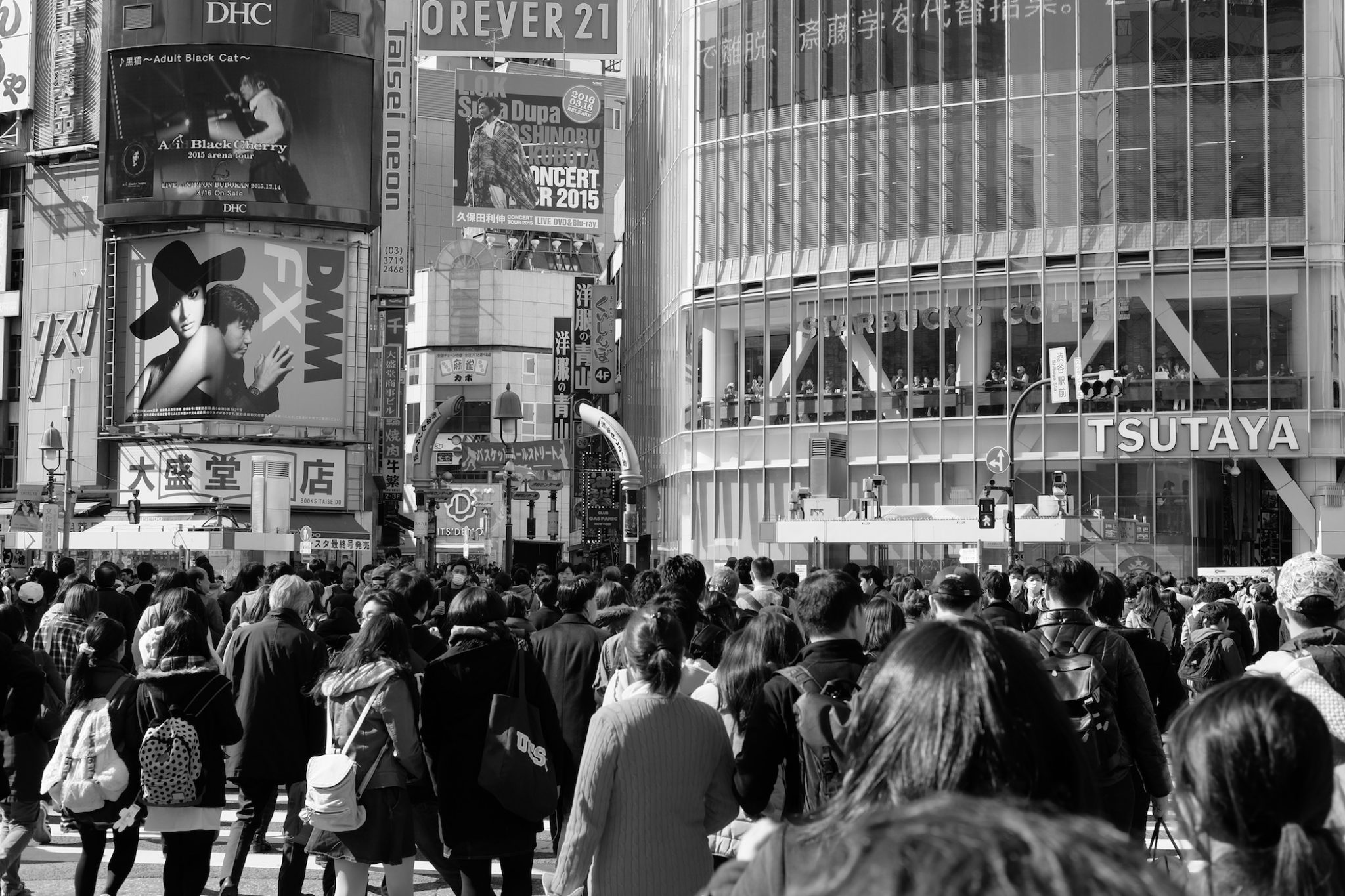 Roppongi Hills
The ultimate view of the Tokyo sprawl for as far as the eye can see. If you're really lucky, you might spot Mount Fuji on a clear day.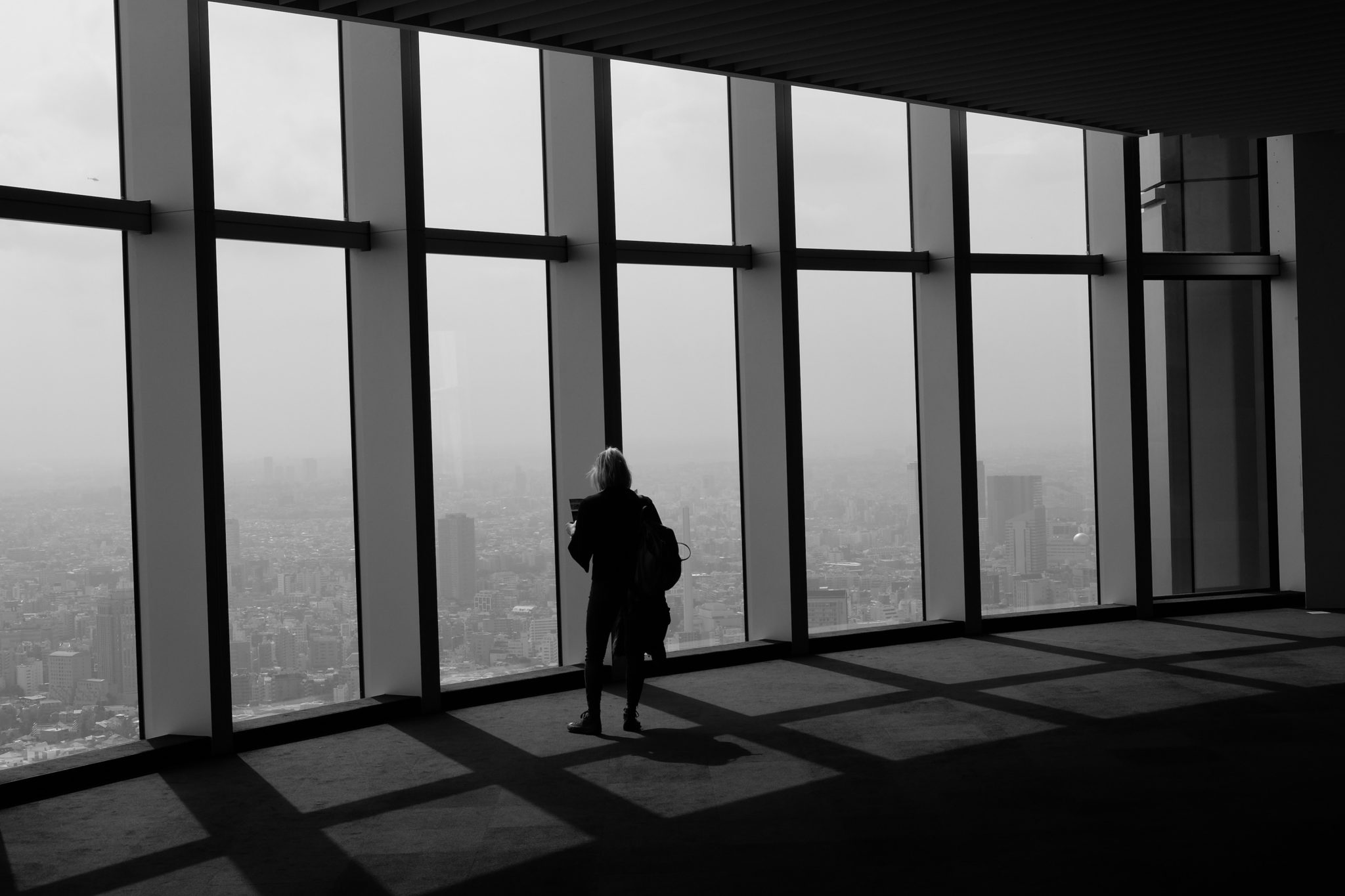 The Tuna Auction at Tsukiji Fish Market
No trip to Tokyo is complete without a trip to the fish market. If you're brave enough, get up insanely early to catch the tuna auction at 5am, then treat yourself to a sushi breakfast afterwards.
Golden Gai
Narrow streets filled with tiny bars that only fit 2-5 people inside. You could bar hop here for hours – just don't go with a big group!
Harajuku
The birth child of Japan's pop culture, people watching doesn't get much better than Takeshita-dōri strip. Keep an eye out for the Harajuku girls and an overdose of anything and everything cute.
Park Hyatt New York Bar
Where Scarlett met Bill. Grab a Suntory on the rocks and enjoy some jazz with great views of the city at night.
Robot Café
We won't give too much away here, and besides, we couldn't describe it even if we wanted to. Book ahead.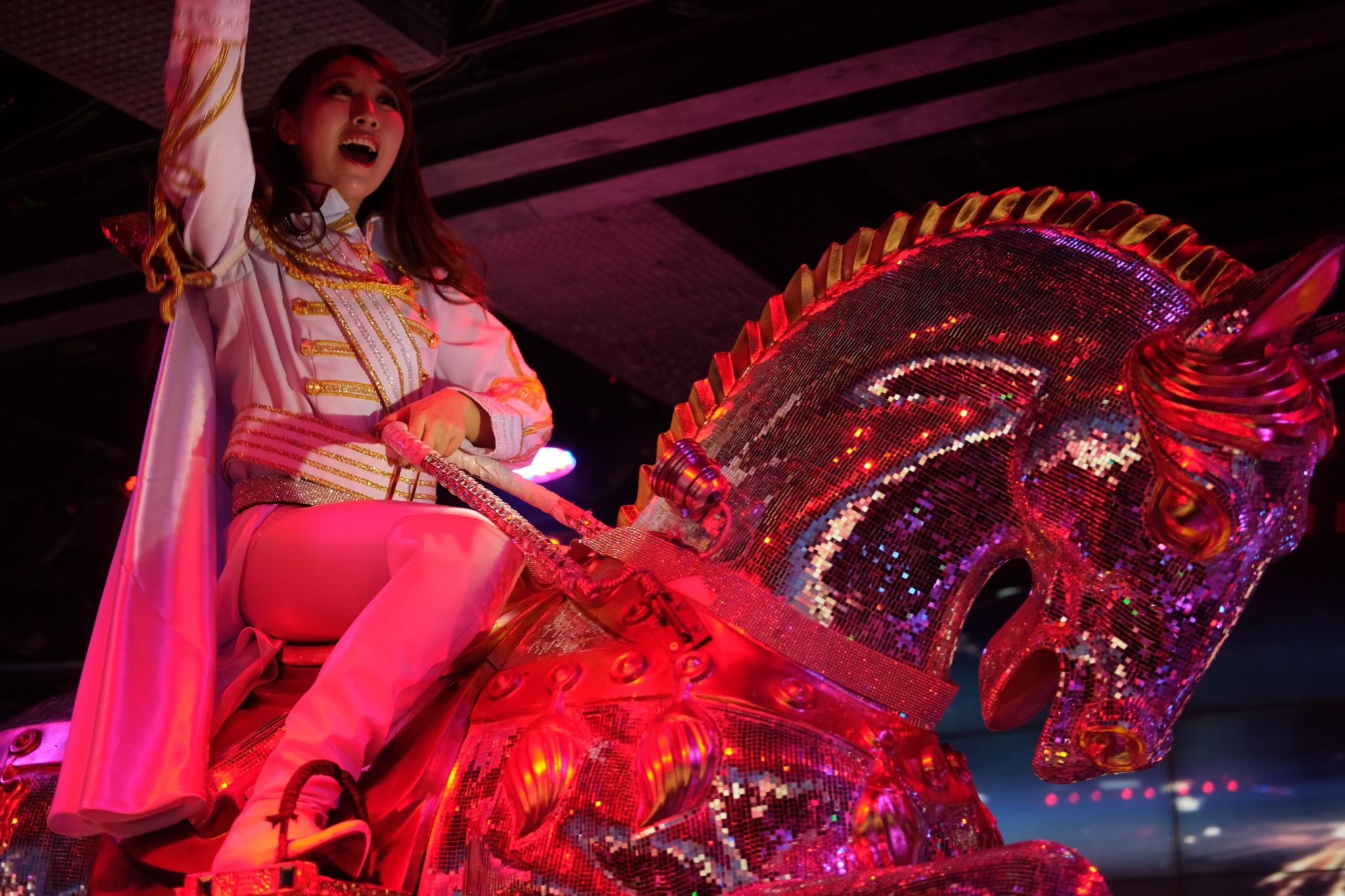 Owl Café Akiba Fukurou
Pet cafes are in abundance in Tokyo. Forget the cats and head straight to this owl cafe, where you can choose an owl to hang out with for an hour and enjoy some Mozart. Yes, really! Certainly an experience you won't forget in a hurry.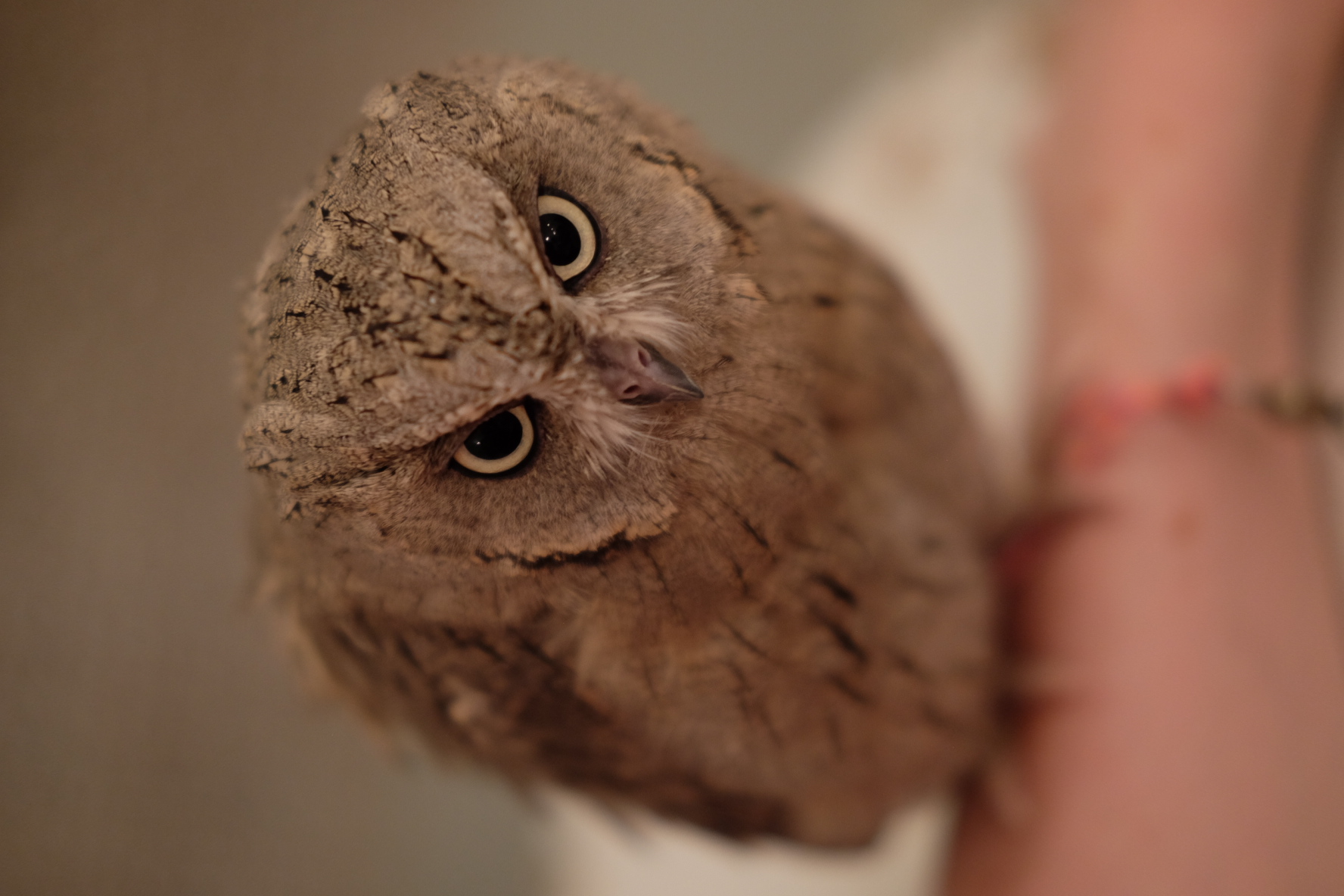 Yoyogi Park and Ueno Park
Who knew Tokyo had such beautiful parks? Take a break from the hustle and bustle of the city and take a casual stroll through one of these. If you're lucky enough to be there during Sakura (cherry blossom season), sit under the trees like the locals and enjoy some sake.
Meguro River
One place that flies below the radar during Sakura is the Meguro River and the picture perfect canopies of cherry blossom that grow over the river. It's also a hip little spot to hang out in during the day with a coffee, whatever the season.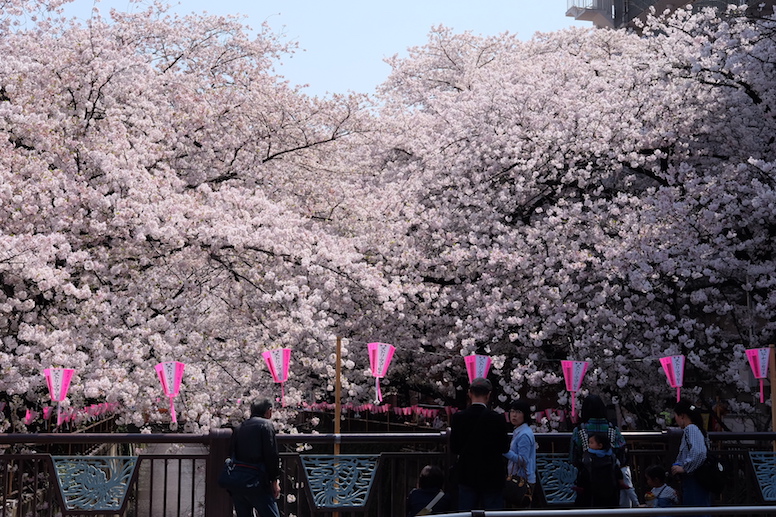 Shopping
Tokyo is a shopper's paradise whether you're a design junkie, a manga enthusiast or a fashionista. Most of the biggest brands have flagships in Shinjuku and Shibuya. And if you fancy immersing yourself in the Anime culture, head to Akihabara.
What to Eat and Drink in Tokyo
Dining in Tokyo is reason enough to visit this foodie capital of the world. It's virtually impossible to eat badly. There are thousands to choose from, so check out our 'What to eat in Tokyo guide' for the lowdown on what we've tried, tested and thoroughly enjoyed.
Where to Stay in Tokyo
Airbnb is huge in Japan and provides a good alternative to hotels. As you'd expect with most things in this country, it is very clean and efficient. The most convenient spots to stay are in or around Shinjuku, Shibuya or Roppongi. Base yourself near a metro station and you'll avoid the extortionate taxi fares that Tokyo is also famous for.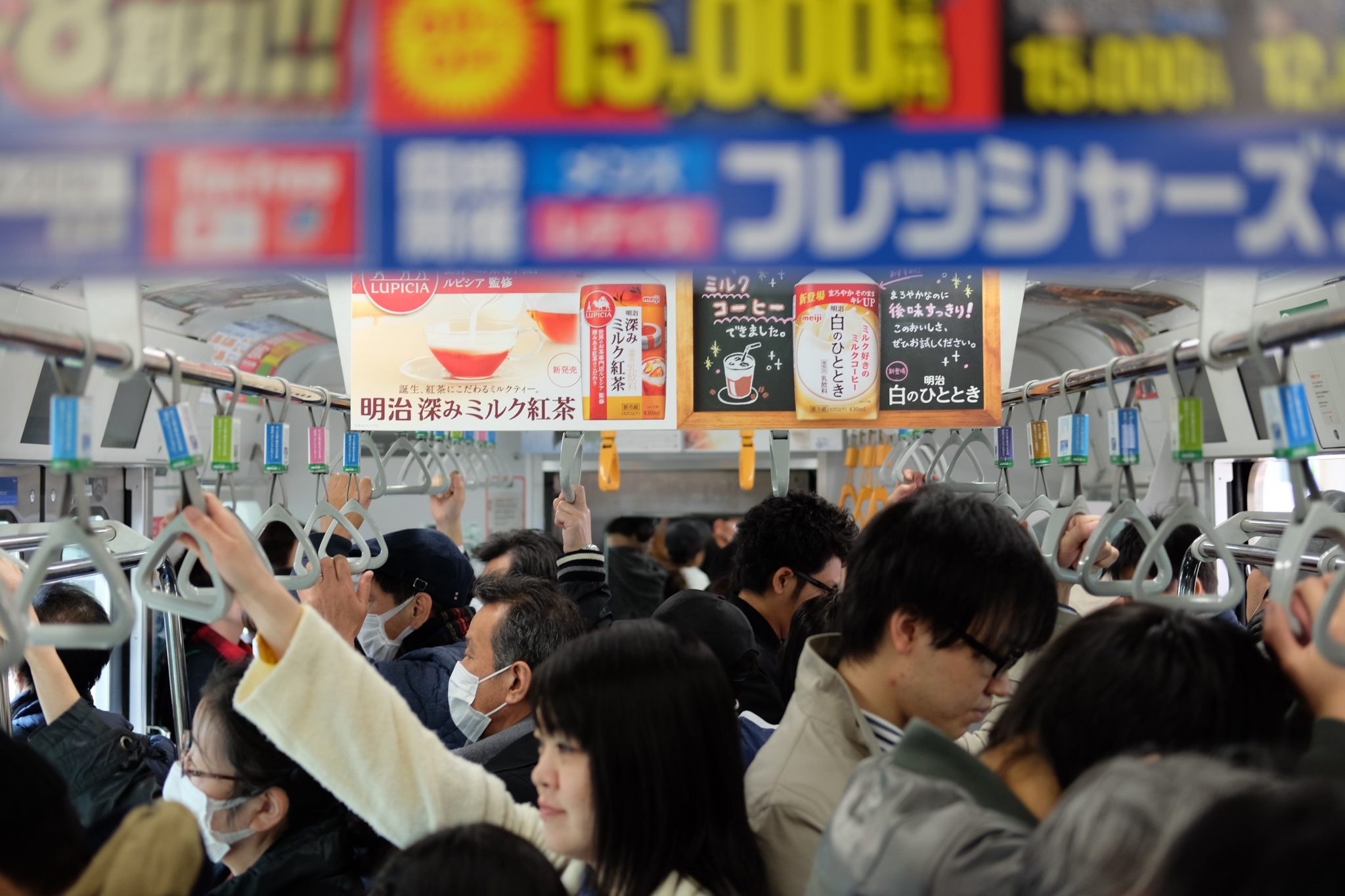 Mount Fuji – 1 Day
If you can squeeze it in, take a day and night out of the busy streets of the capital to visit Japan's iconic peak. There's a reason thousands of pilgrims flock to this sacred mountain every year. The sight of this picture-perfect, snow-capped mountain evokes a sense of awe in almost everyone who sees it. Wake up to a view of Fuji-san from your tatami room at Lake Kawaguchi. We recommend combining a trip here with a visit to one of the relaxing onsens dotted around the lake. We stayed at Hotel Asafuji. If you prefer putting your hiking boots on to sweating all that sake out in an onsen, you can climb the mountain itself in season (July to mid-September).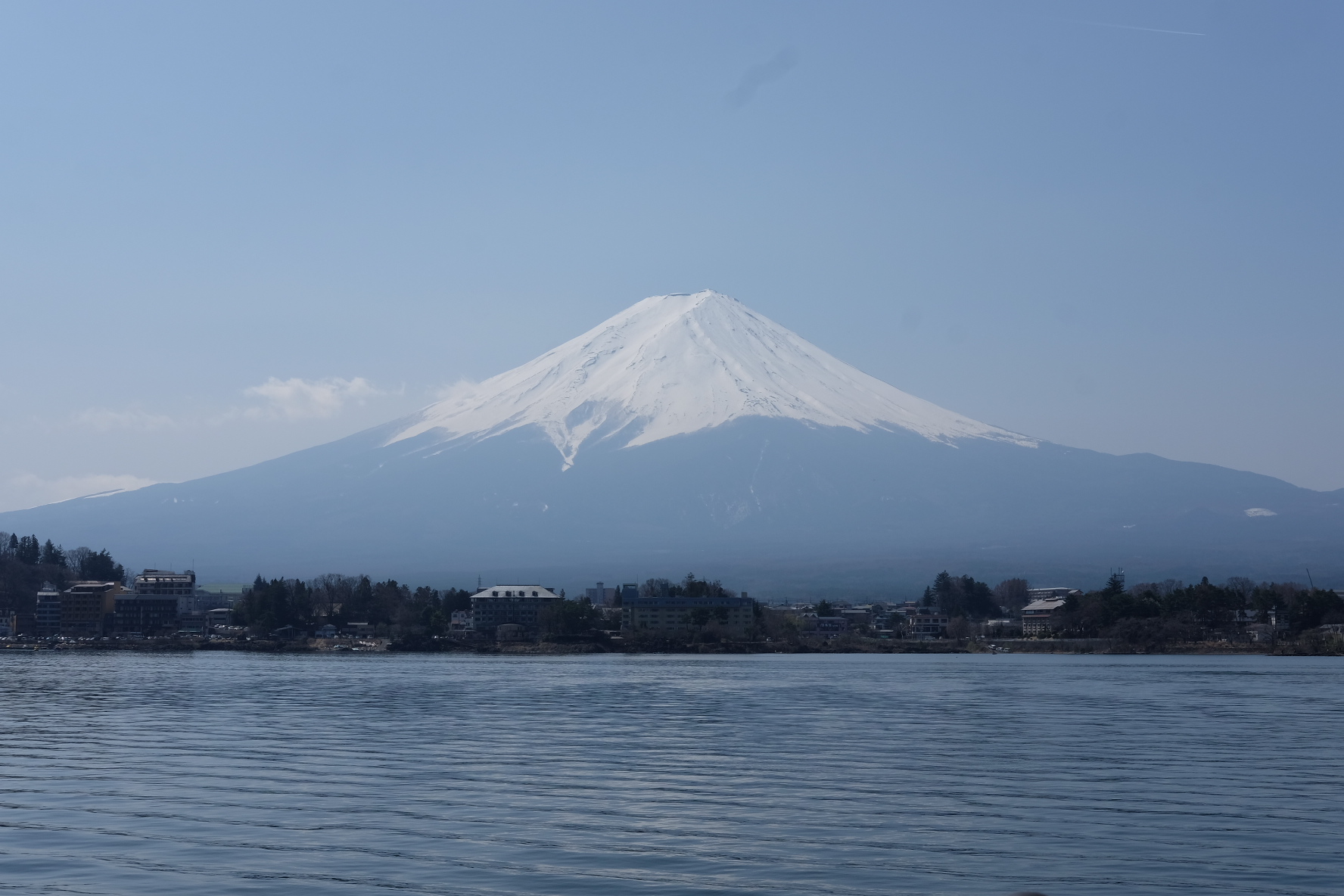 Kyoto – 4 Days
After exploring Tokyo and Mount Fuji for 4-5 days, head south to the atmospheric Kyoto which is easily accessible from Tokyo via the Shinkansen (bullet train) in just under 3 hours.
The metro is a great way to get around the city, or if you like feeling the wind in your hair, one of the best ways to see the sights is by bike. There are plenty of places to hire them. We tried J Cycle who were excellent.
You can spend days walking around beautiful temples and exquisite Japanese gardens.
What to Do in Kyoto
Nijō Castle
Find out all about the Tokugawa Shoguns and admire elaborate wood carvings in the vast tatami rooms.
Kiyomizu Temple
This stunning temple sitting on top of a hill has a rich history spanning 1,200 years and also offers one of the best views of Kyoto's stunning cityscape. Enjoy strolling up the lanes towards the temple and visiting some of the teashops along the way.
Arashiyama and The Bamboo Forest
Go early to avoid the crowds and soak up the atmosphere in this magical bamboo forest. Afterwards, stop off for tea at Sagano-Yu in Arashiyama – a wonderful cafe in a converted bathhouse – and treat yourself to a green matcha latte and pancakes.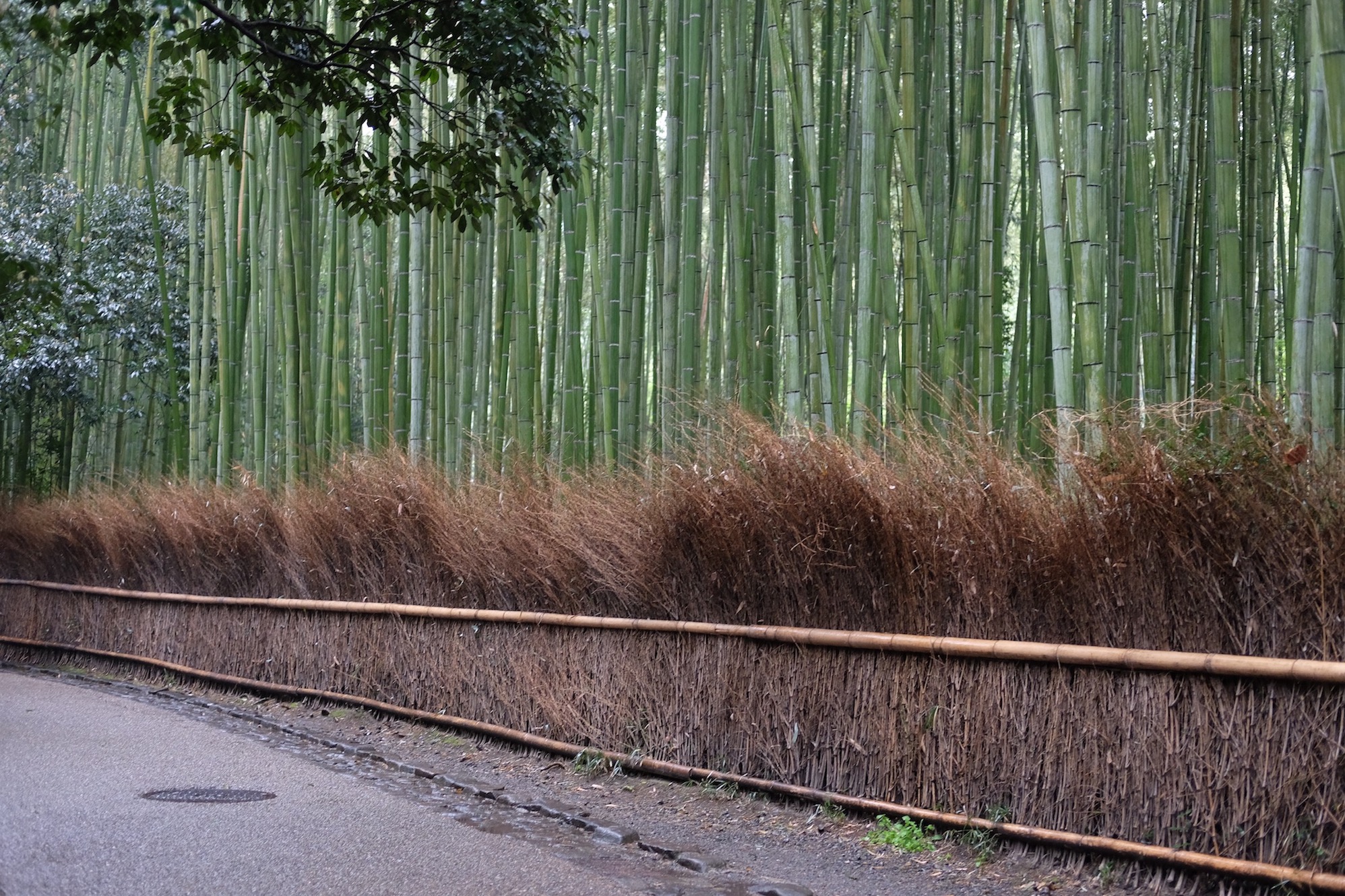 Fushimi Inari Taisha
Miles and miles of orange shrine gates lead a path up the side of this Kyoto mountain. Spot the Kitsune (or foxes) en route, which are said to be messengers of the Gods. Not one to miss.
Gion
Walk around the old geisha district and you might be lucky enough to spot a real geisha on her way to one of the district's teahouses that are still to this day shrouded in secret. Visit Shirakawa Street – widely considered to be one of the most beautiful streets in all of Asia – especially during the blossom season.
Pontocho Bar Blley
Bar hop along this narrow riverside alleyway full of bars. Stop at vintage bar Hey Dolly for some whiskey and jazz.
Where to Stay in Kyoto
If budget allows, stay at a Ryokan – a type of traditional Japanese Inn – for at least one night of your trip. There's plenty in the mountains outside Kyoto, and many have outdoor onsens so you can bathe underneath the stars. You'll typically take tea and sleep in a tatami room wearing Yukata (casual kimono). It's a unique experience and a wonderful way to understand ancient Japanese culture.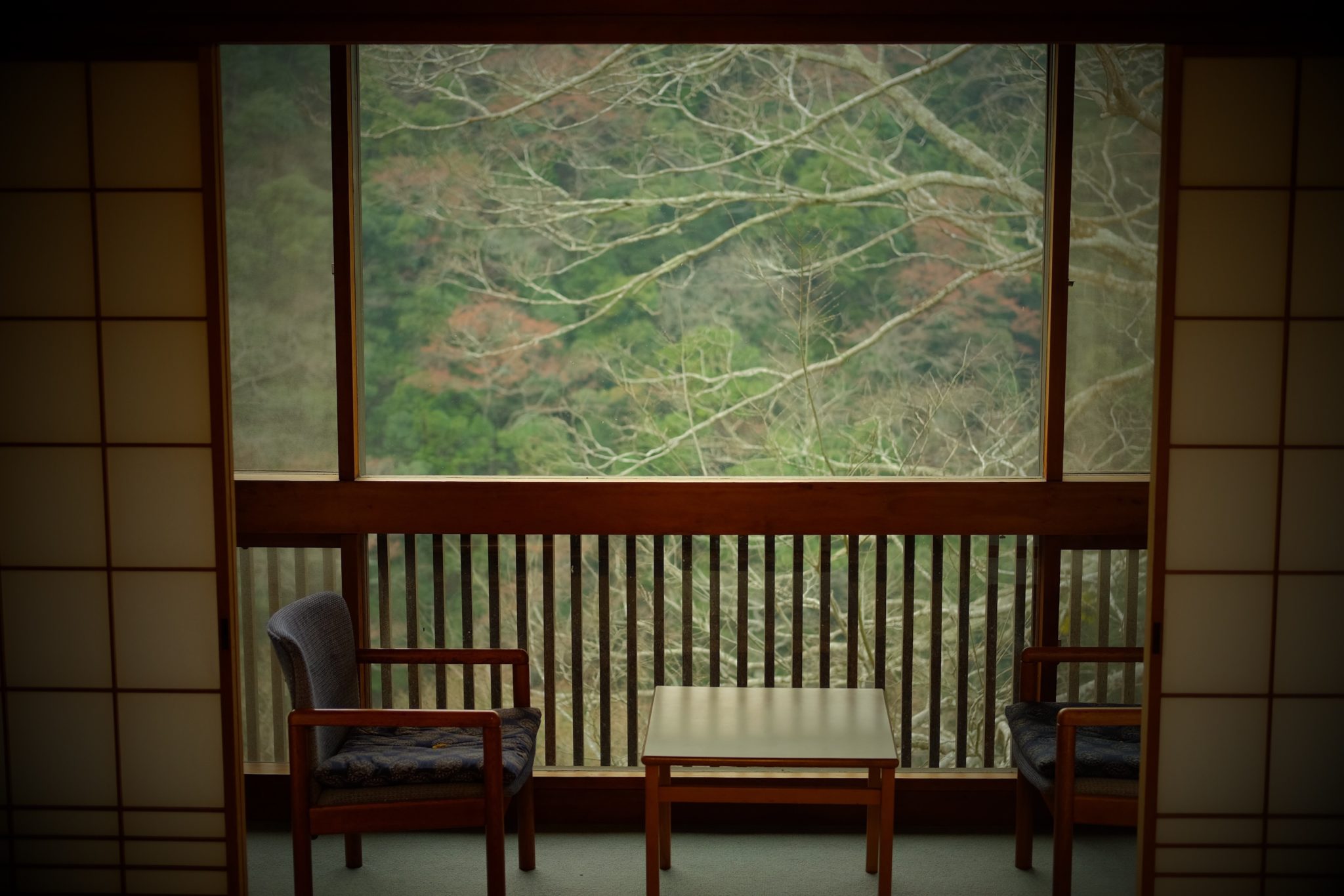 Nara – 1 Day (Day Trip From Kyoto)
Don't miss out on a day trip to Nara which takes 45 minutes by train from Kyoto. Rent bikes under the main JR station there and head for Nara Park.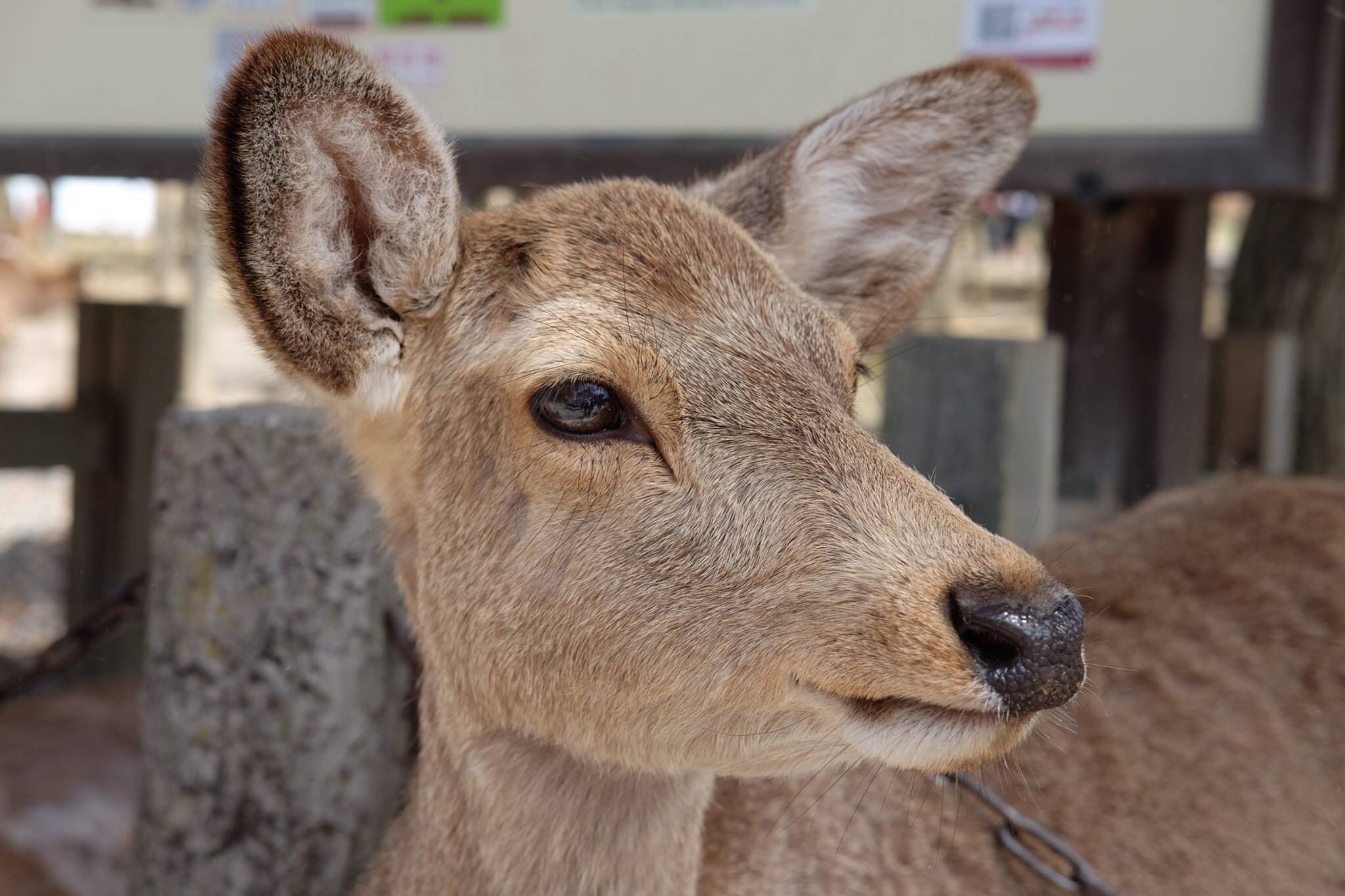 Pay a visit to Todai-ji – a Buddhist temple featuring the Great Buddha Hall. It's the largest wooden structure in the world and home to an equally large bronze Buddha. Legend says if you can squeeze through the hole in one of the pillars behind the Buddha – which is the exact size of its nostril – you will be granted enlightenment in your next life.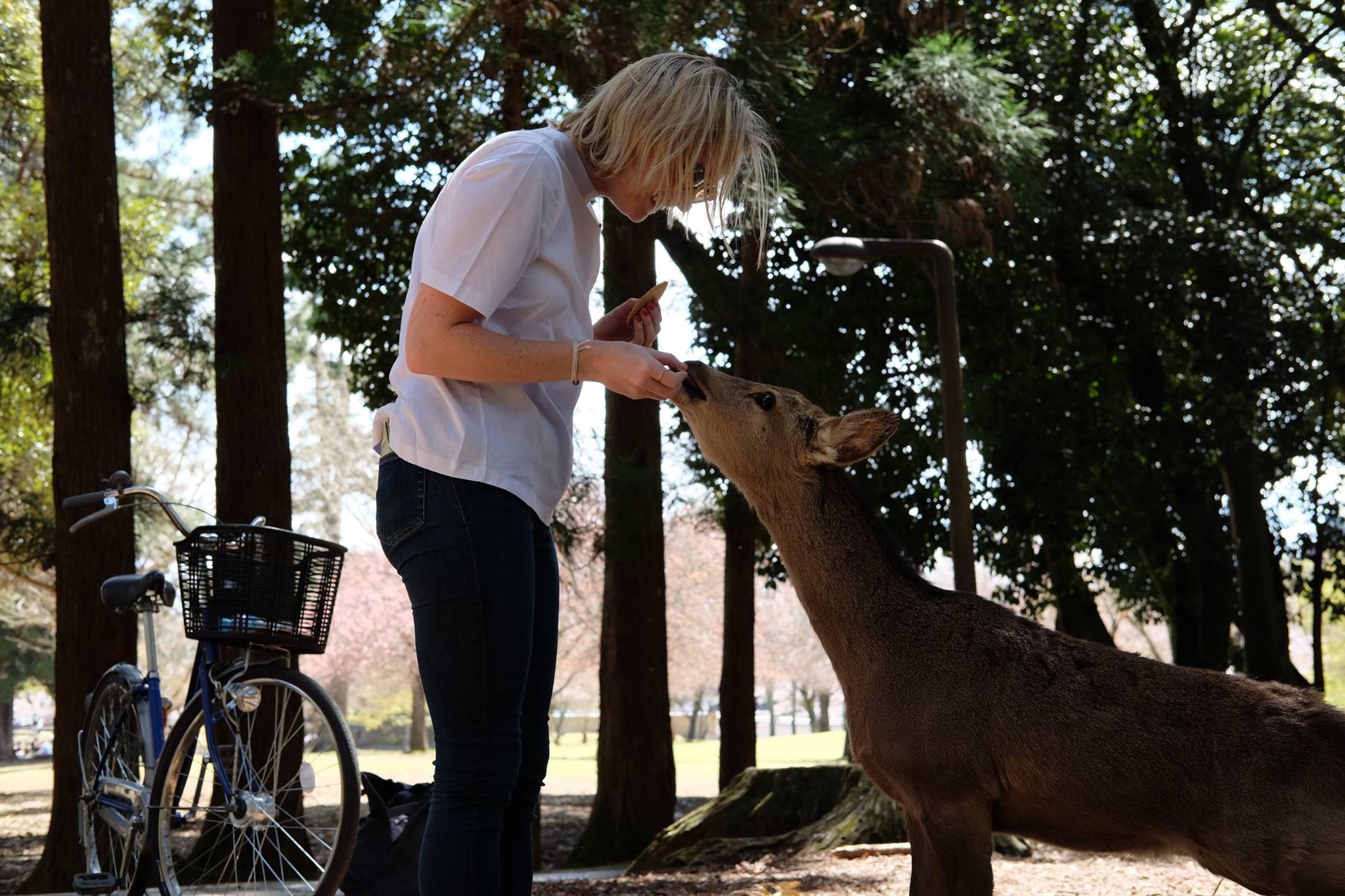 The park is full of very cute but rather greedy deer. They are considered in Shinto to be messengers of the Gods. Show them a deer biscuit, and you might get a polite bow (or a nip) in return!
Hiroshima – 4 Days
End your trip in the infectiously fun city of Hiroshima. Sadly synonymous with the Atomic bomb that destroyed the city at the end of World War II, this city is anything but depressing and will stay with you long after you've gone. You'll find a vibrant place full of culture and very welcoming people. It's well worth fitting in a few days to explore.
What to Do in Hiroshima
Miyajima island
Try to visit at high tide to see the great Torii shrine 'float.'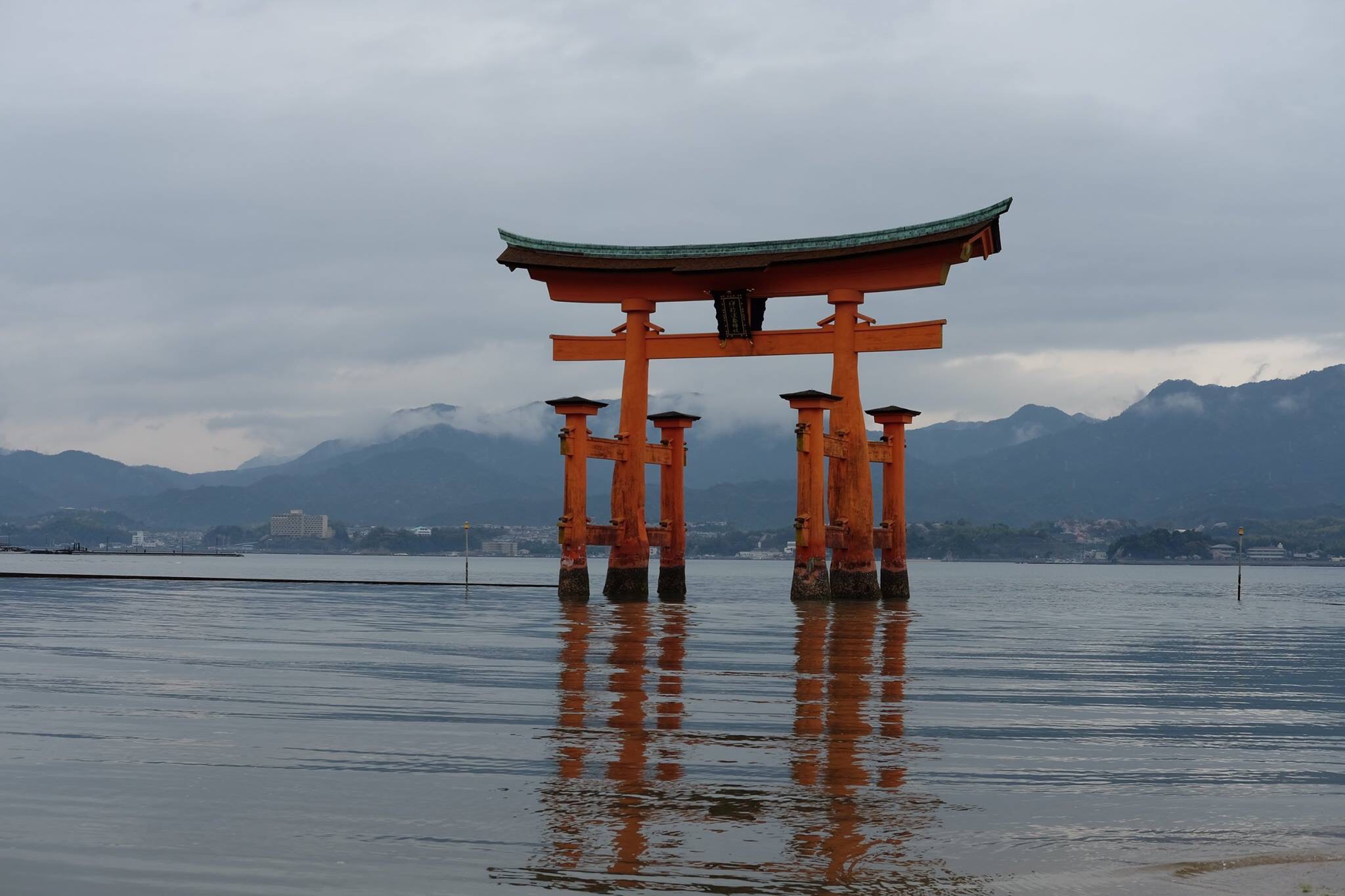 Peace Park: Cenotaph, Peace Flame, Peace Museum and A-Bomb Dome
Upsetting, yes, but an absolute must-see. The dramatic architecture of the peace museum, cenotaph, peace flame were all designed to perfectly line up with what remains of the A-bomb dome. Set aside half a day to visit the museum and park, and try to find the friendly volunteer guide in the museum who will give you more insights into that fateful day in August 1945.
What to Eat and Drink in Hiroshima
Koba
A bar run by rock fan 'Bom-san' who serves up delicious small meals at the bar.
MAC Bar
If you fancy a dance, head to MAC Bar where the owner picks from an entire wall of CDs. He takes requests – choose wisely.
Try the Hiroshima pancake Okonomiyaki– a noodle pancake with a variety of toppings.
When to Go to Japan
The most beautiful times to visit Japan are inarguably Sakura (cherry blossom season) and Autumn (when the maple and ginkgo trees burst into colour). But these are also, as is the way of the world, the most crowded and expensive times to go. Japan will be simply amazing whatever the season, so if your budget doesn't stretch to the accommodation prices hiked up during the peak seasons don't feel too bad!
Before you Go to Japan
Buy a Japan Rail Pass if you're planning to visit several destinations. It gives you access to the bullet trains (Shinkansen) and saves you a lot of money on transport. This is only available to tourists and can only be purchased outside of Japan. Most good travel agents can book this for you or try online.
Set up your phone for international data or plan to buy a sim card with data at the airport. English is not widely spoken, especially outside Tokyo. If you've ever seen the Tokyo metro map, you'll appreciate that Google route planner is about to become your most helpful travel companion.
Book popular restaurants in advance especially during peak tourist seasons to avoid disappointment.
Learn a few Japanese words and greetings – the locals with love you for it. Otherwise, prepare to point at a lot of plastic food.
How to Get to Japan
Fly from London to Tokyo direct with British Airways and Sydney to Tokyo direct with Japan Airlines, All Nippon Airways and Qantas.
Travelling to Japan? Check out our other articles here.