A Lovely Planet contributor Antonia Williams gives us her guide on what to eat in Tokyo!
Disclosure: This article contains affiliate links. This means that if you click a link and purchase something I've recommended I may earn a small commission. This does not affect the price you pay but helps me to run this site. You can read my full affiliate disclosure here.
Dining in Tokyo is reason enough to visit this foodie capital of the world. It's virtually impossible to eat badly. Don't leave Tokyo without sampling the finest Grade A Tuna Sashimi in the world, flame-grilled Yakitori, steaming Gyozas with a cold beer, and buttery tofu. Sometimes diving into the nearest Ramen joint and pressing a few incomprehensibly labelled buttons, or pointing at some plastic food, will land you with the best noodle soup you've ever tasted. There are thousands of restaurants to choose from.
Check out our favourites below that we've tried, tested and thoroughly enjoyed.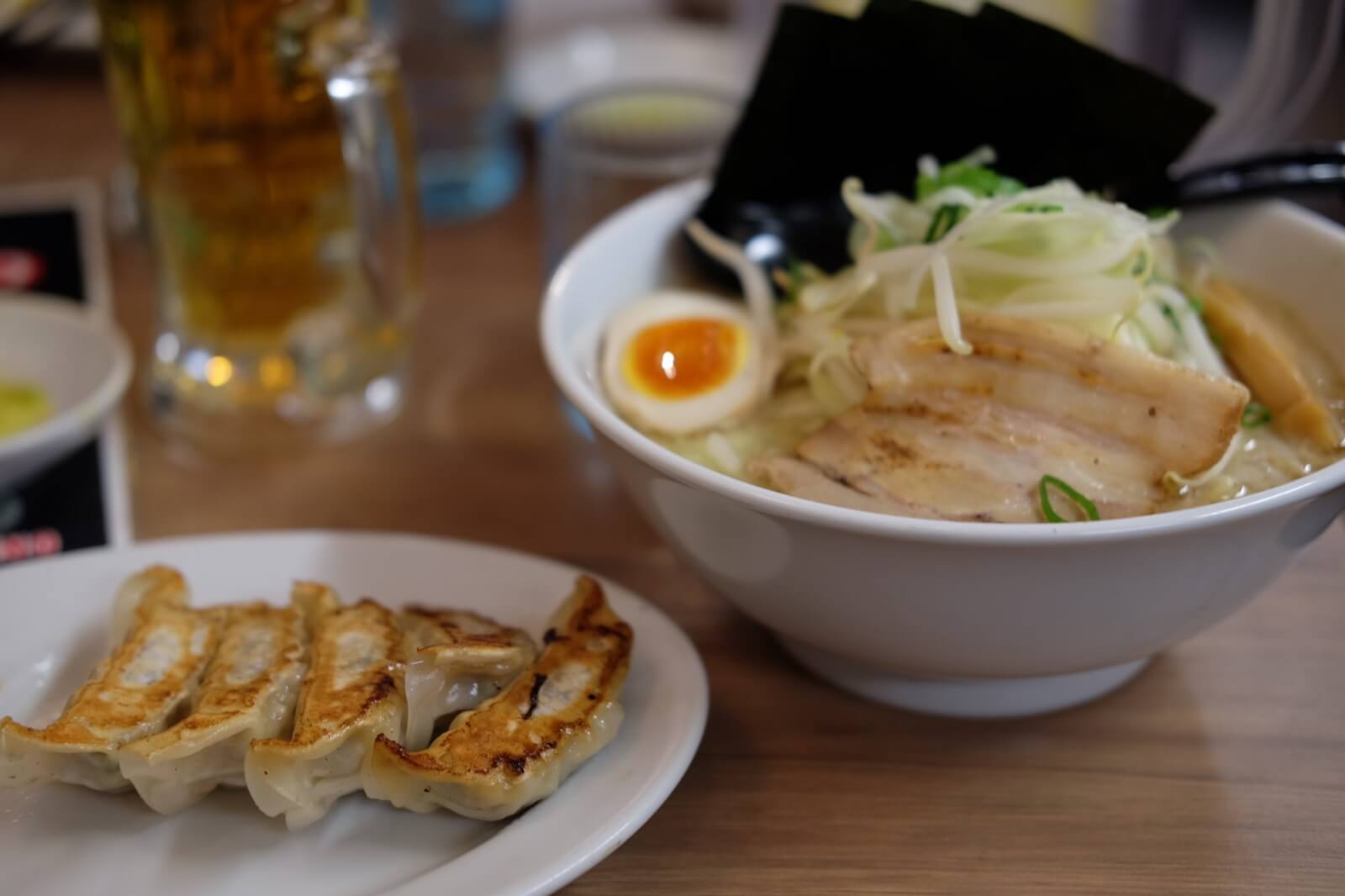 Sushi at Tsukiji Fish Market
Some of the freshest and best sushi to be had in Tokyo is at a 6am breakfast at the market. Sushi Dai is often touted as the best of the bunch, but if you're not up for queuing until lunchtime, try the equally delectable Daisho Sushi or any of the other establishments there for melt-in-the-mouth tuna. Order the Omakase "Chef's Choice" and take your taste buds on a culinary adventure.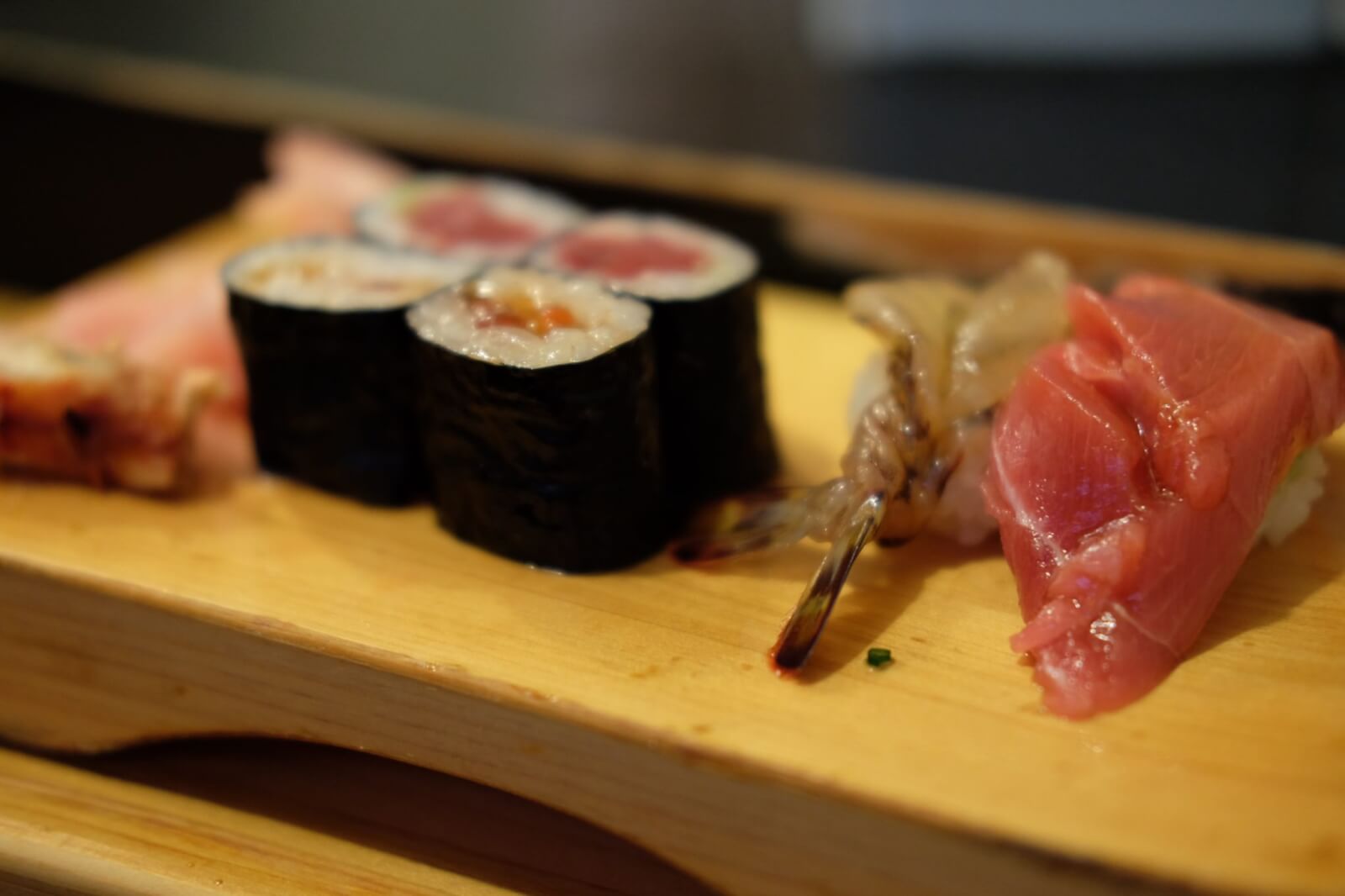 Shirube
Potentially one of the hardest restaurants to find in the city (but worth the struggle), Shirube is famed for its flamed mackerel. Its tofu dish is pretty great too. This is a good guide for finding it. Good luck! Reservations are essential.
Jomon
Traditionally a type of skewered chicken, Jomon serves up delicious Yakitori of just about everything. Feast on plenty of moreish meat, but leave room for the skewered gorgonzola tortilla. Drink some delicate Sake from a wooden box and nab a seat at the crowded counter to see the chefs in action at the grill. It's a boisterous and brilliant atmosphere. Reservations are essential.
Kaikaya
If you're looking for some exquisite seafood, don't miss out on Kaikaya which has somehow brought a chilled-out beach vibe to an otherwise crazy city. Try the maguro no kama (tuna collar). Reservations are essential.
Omoide Yokocho (rather unfavourably known as 'Piss Alley')
Don't let the name put you off. This narrow lane off Shinjuku is packed with tiny restaurants serving delicious yakitori. Duck into a few to try them out.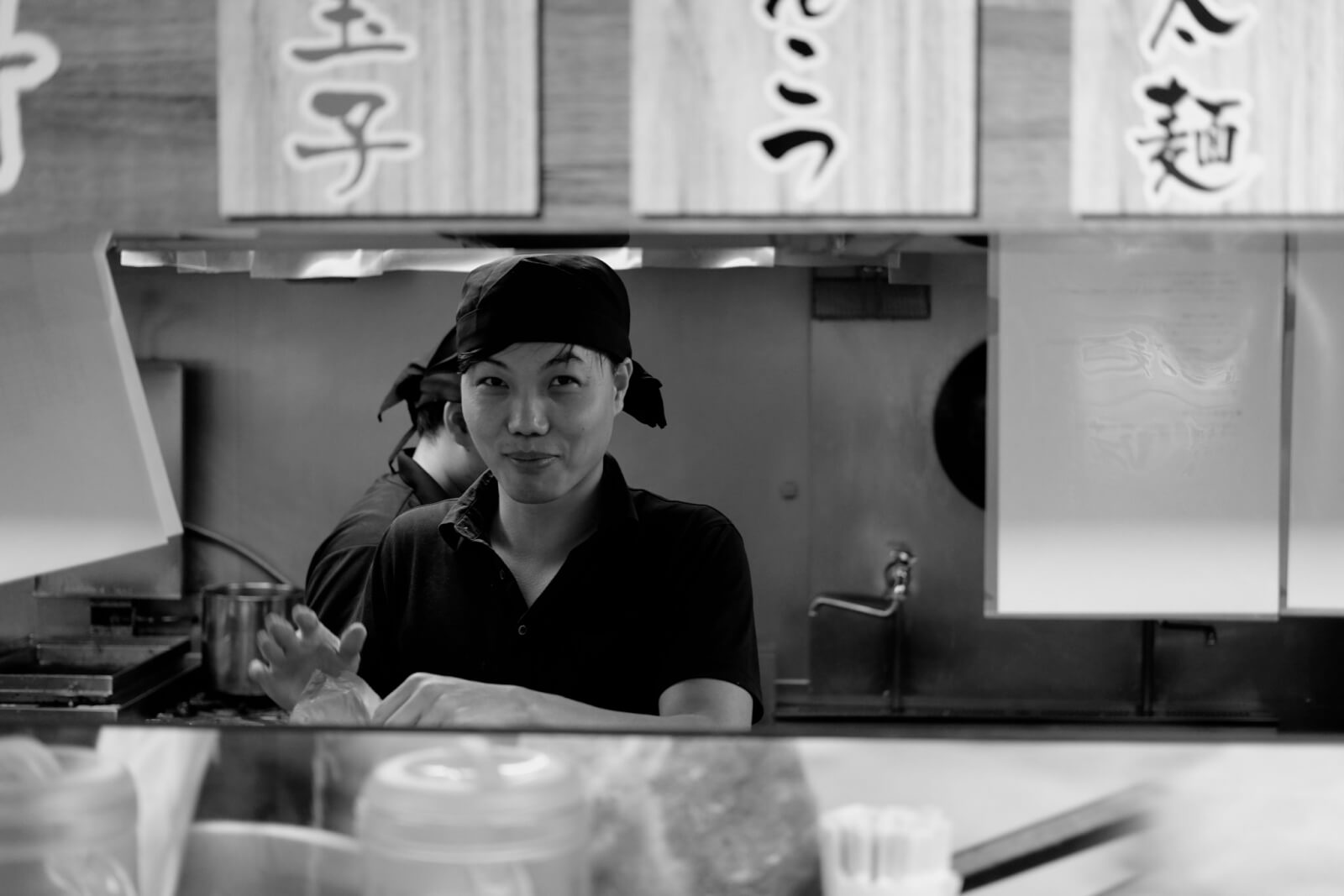 Read our two week Japan itinerary
Harajuku Gyoza Lou
Queuing up for these mouth-watering gyozas with a cold beer is worth taking a break from shopping for.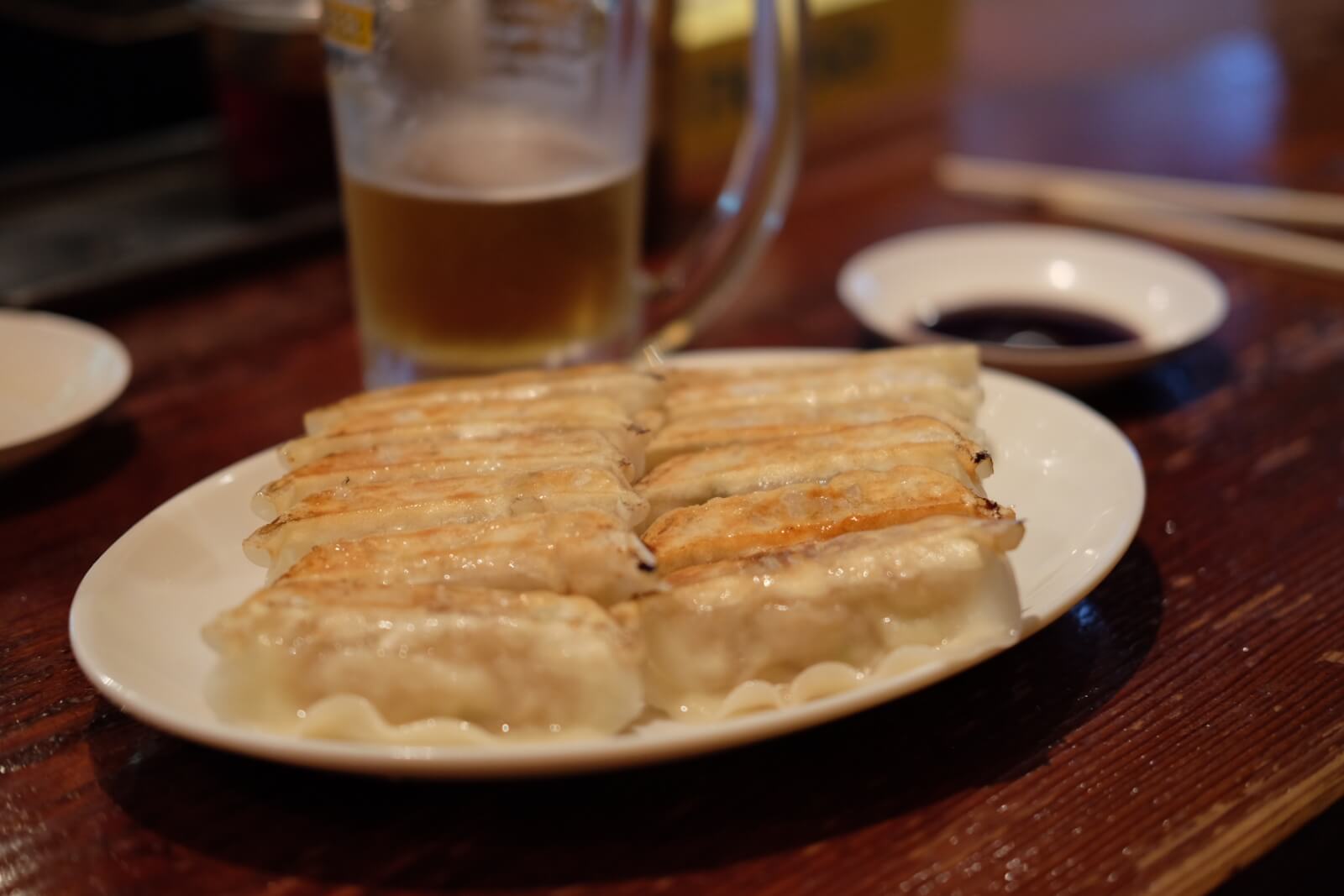 We'd love to hear about your favourite foods and restaurants in Tokyo – drop us a message in the comments below!
Where to Stay in Tokyo
Stay in or around Shinjuku, Shibuya or Roppongi, ideally near a metro station so you can avoid the extortionate taxi fares that Tokyo is also famous for.
Budget – THE KNOT TOKYO Shinjuku is a great budget option within walking distance of lots of restaurants.
Mid-range – GLOU Higashi Shinjuku is located 300 m from Koizumi Yakumo Memorial Park near Shinjuku Centre and has comfortable rooms with air conditioning.
Luxury – Trunk (Hotel) is located a 11-minute walk from JR Shibuya Station and has a lovely shared garden and terrace, asking with a bar and 2 dining options.
Super Luxury – Stay at Park Hyatt Tokyo – the filming location for Lost in Translation. Located in Shinjuku, enjoy beautiful views of Mount Fuji or Shinjuku and a restaurant on the 52nd floor.
---
Travelling to Japan? Check out our other articles here.