Sarah and James spent the last year backpacking in Indonesia. Here is their guide to diving in the Banda Islands.
The Banda Islands in Maluku is a cluster of ten remote volcanic islands in the Banda Sea. Its beauty and history drew us in immediately and it definitely ranks as one of our most loved trips to date.
Banda Islands Diving
We're here for the big stuff and the amazing corals we've heard so much about from other divers.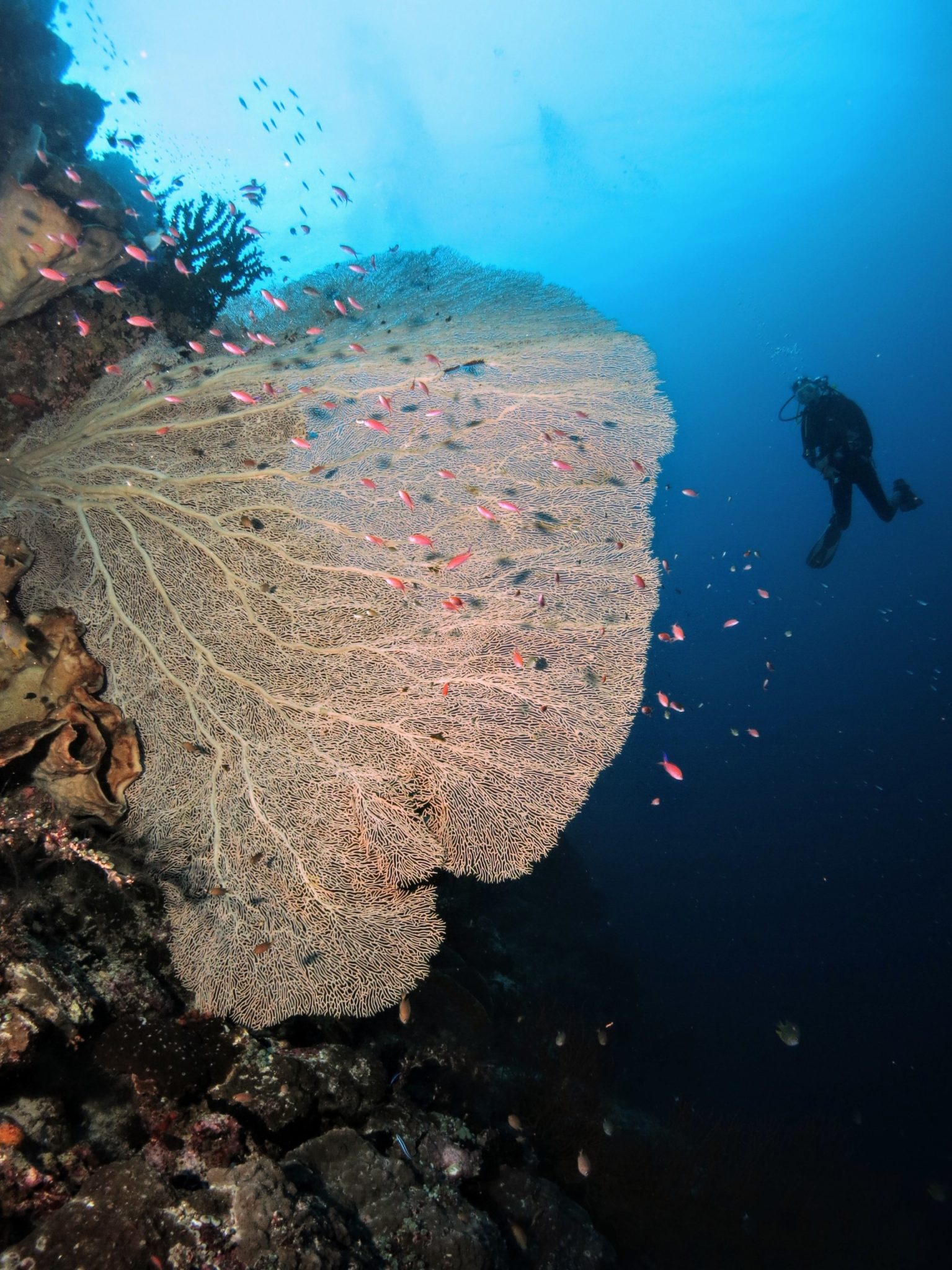 This Cuttlefish seemed to really love his reflection in our camera lens following us for about 15 minutes checking himself out.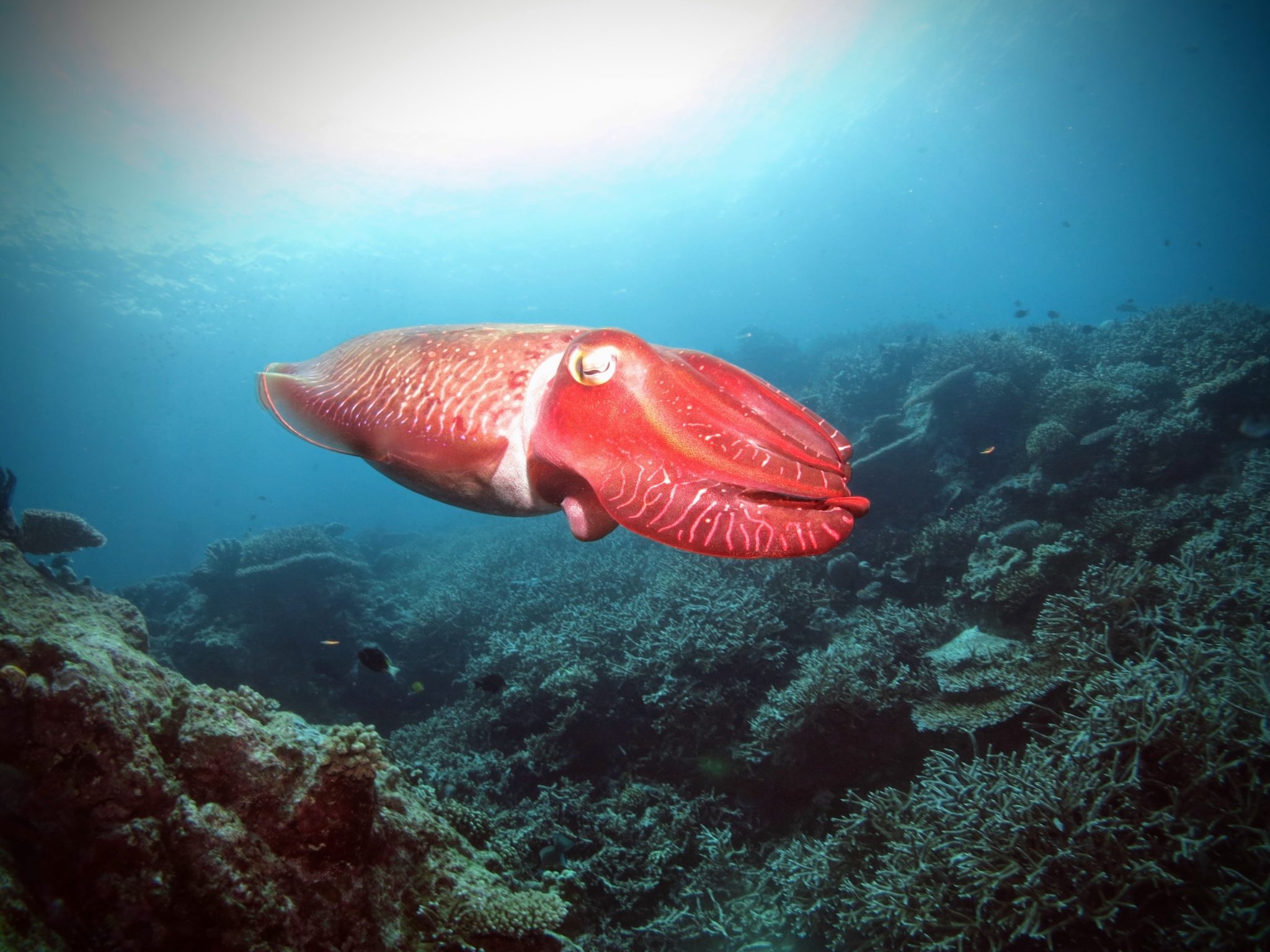 The close-by Gunung Api volcano last erupted in 1988 devastating everything in its path including the reef.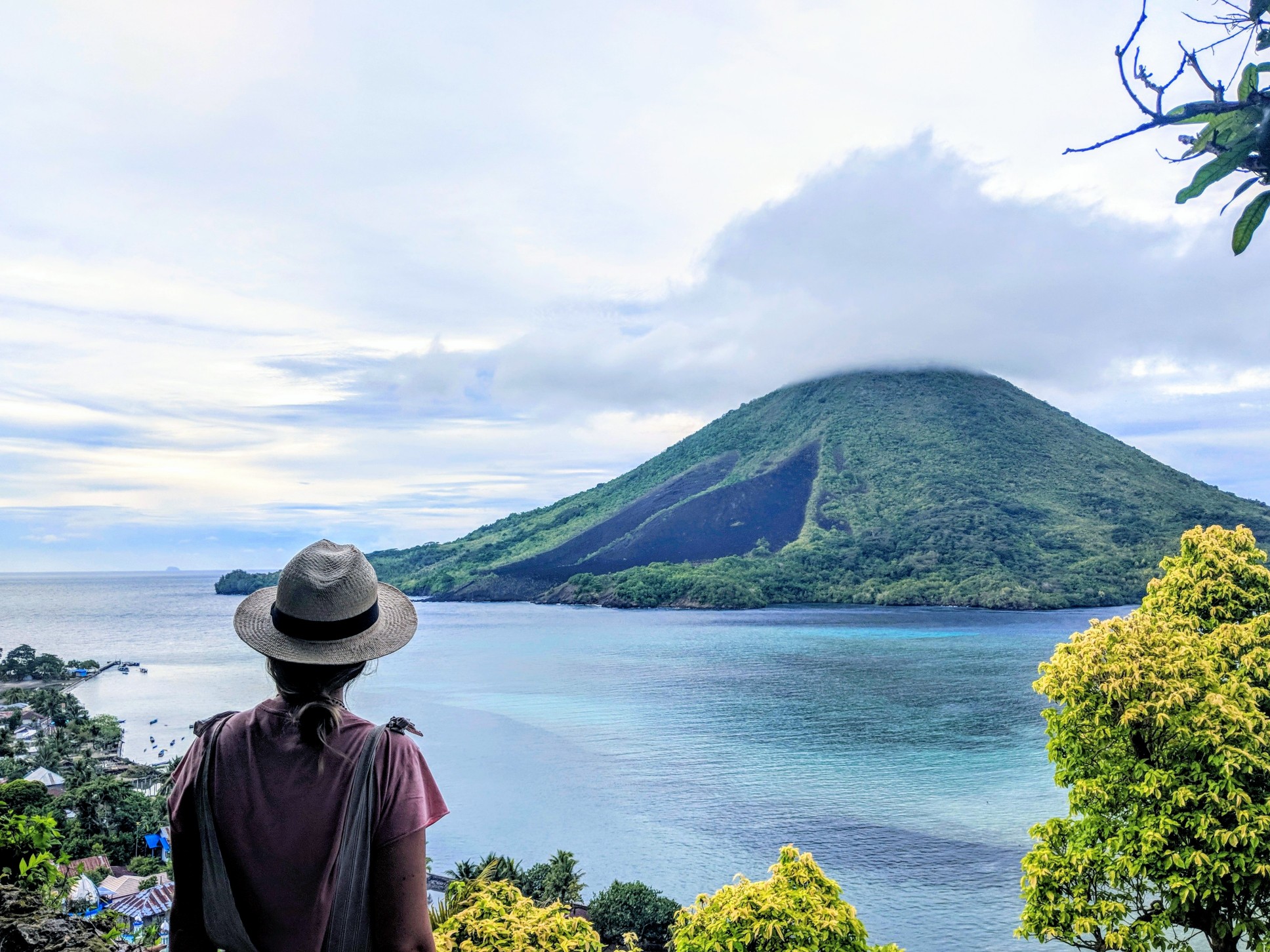 Now, the appropriately named dive site 'Lava Flow' just in front of the volcano has endless coral that grew 3x as fast after the eruption, with scientists believing that the nutrients in the volcanic ash are the reason.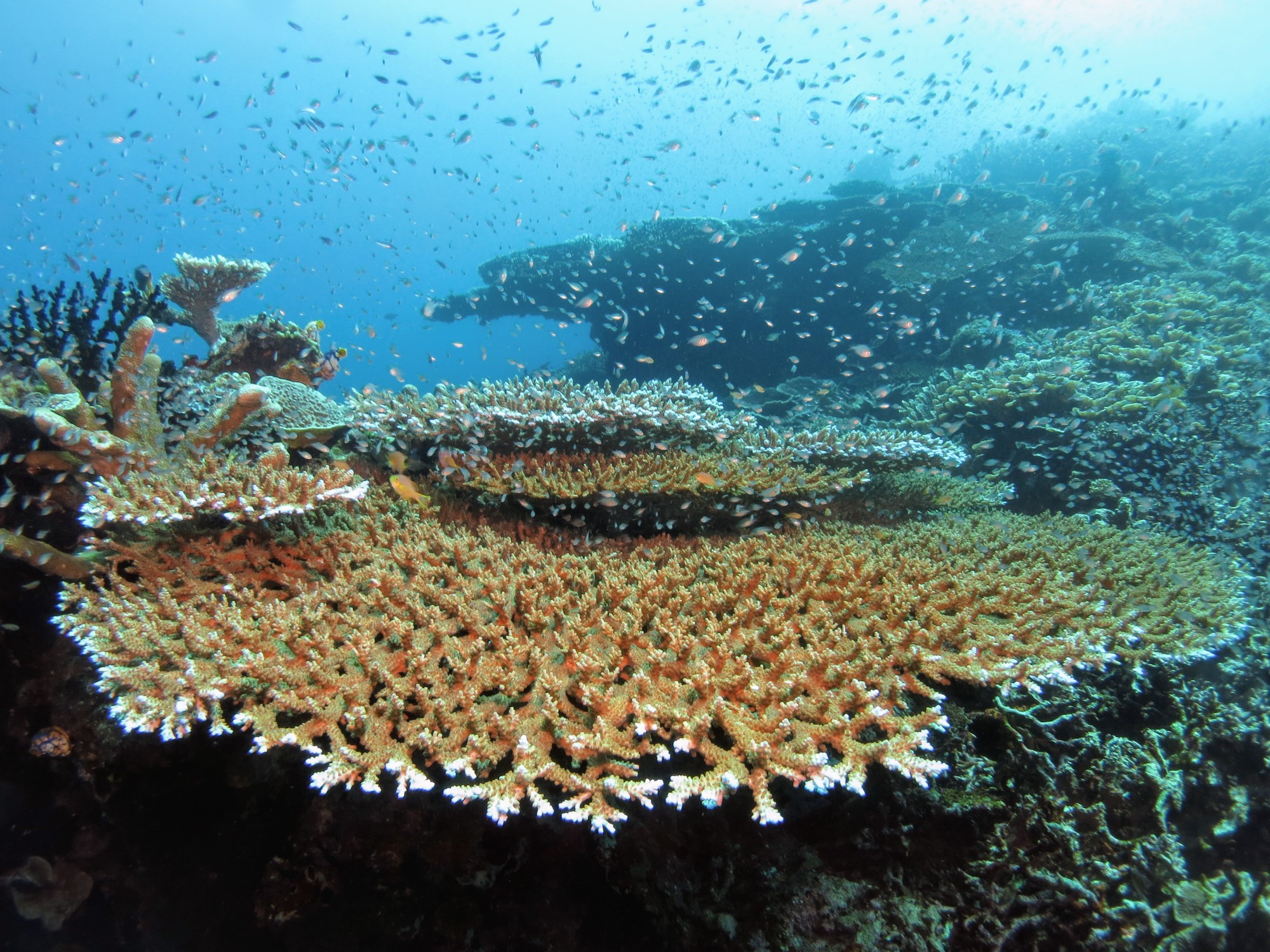 Hatta and Run islands are where you have the best chance of seeing the big stuff such as eagle rays, schooling bumphead parrotfish, manta rays and of course hammerhead sharks – famous to this area.
October – November is hammerhead migration season, so you stand the best chance of seeing large numbers then. Nothing is guaranteed of course as they are constantly on the move, it's a matter of the right place at the right time. Often we would hang in the blue at 30 metres and not see anything…then one dive a lonely hammerhead Shark swam right past us! Unfortunately too quick and deep to get a good snap.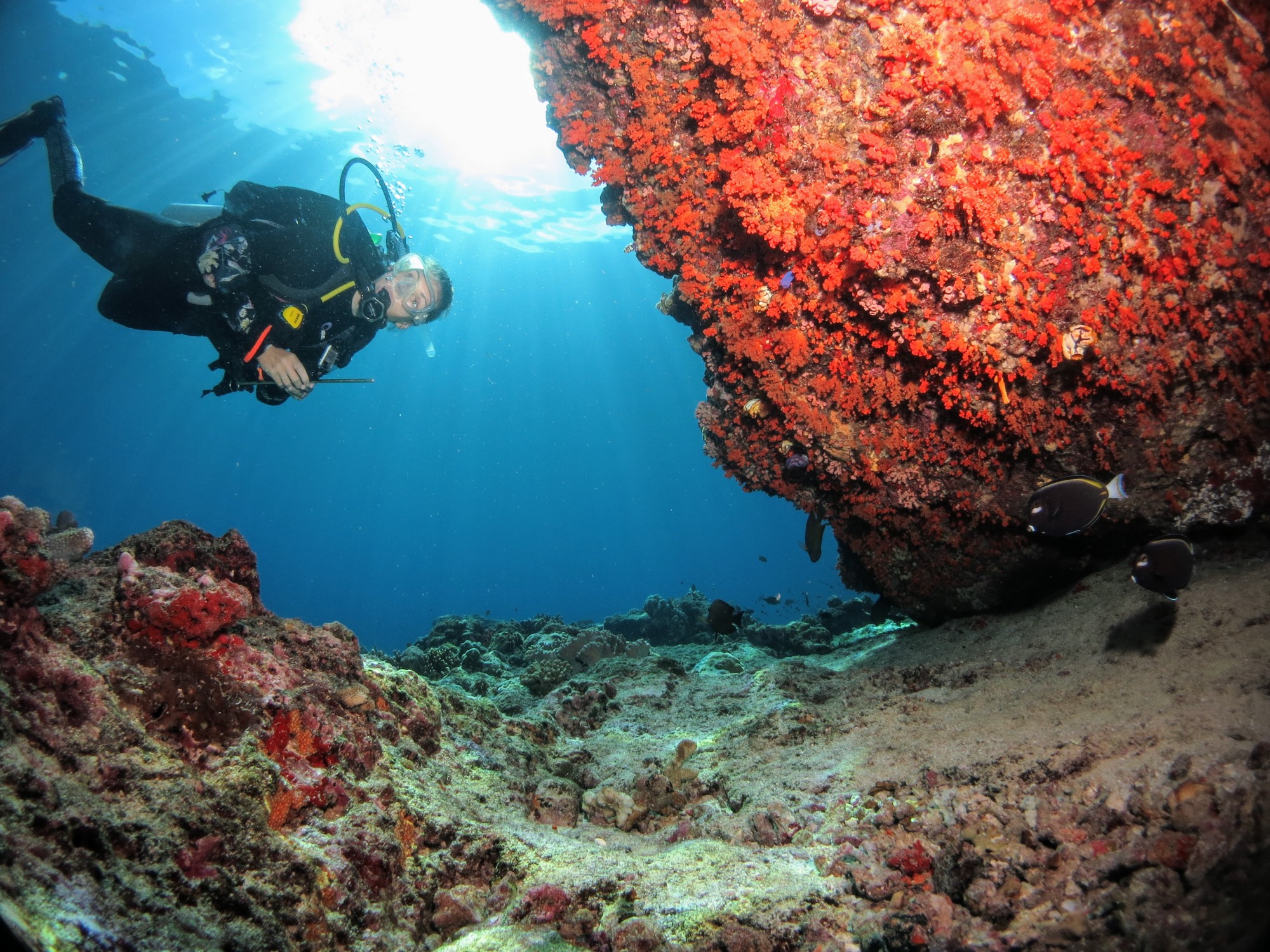 Banda History
Banda has a unique history, once the only source of precious spices such as nutmeg and cloves.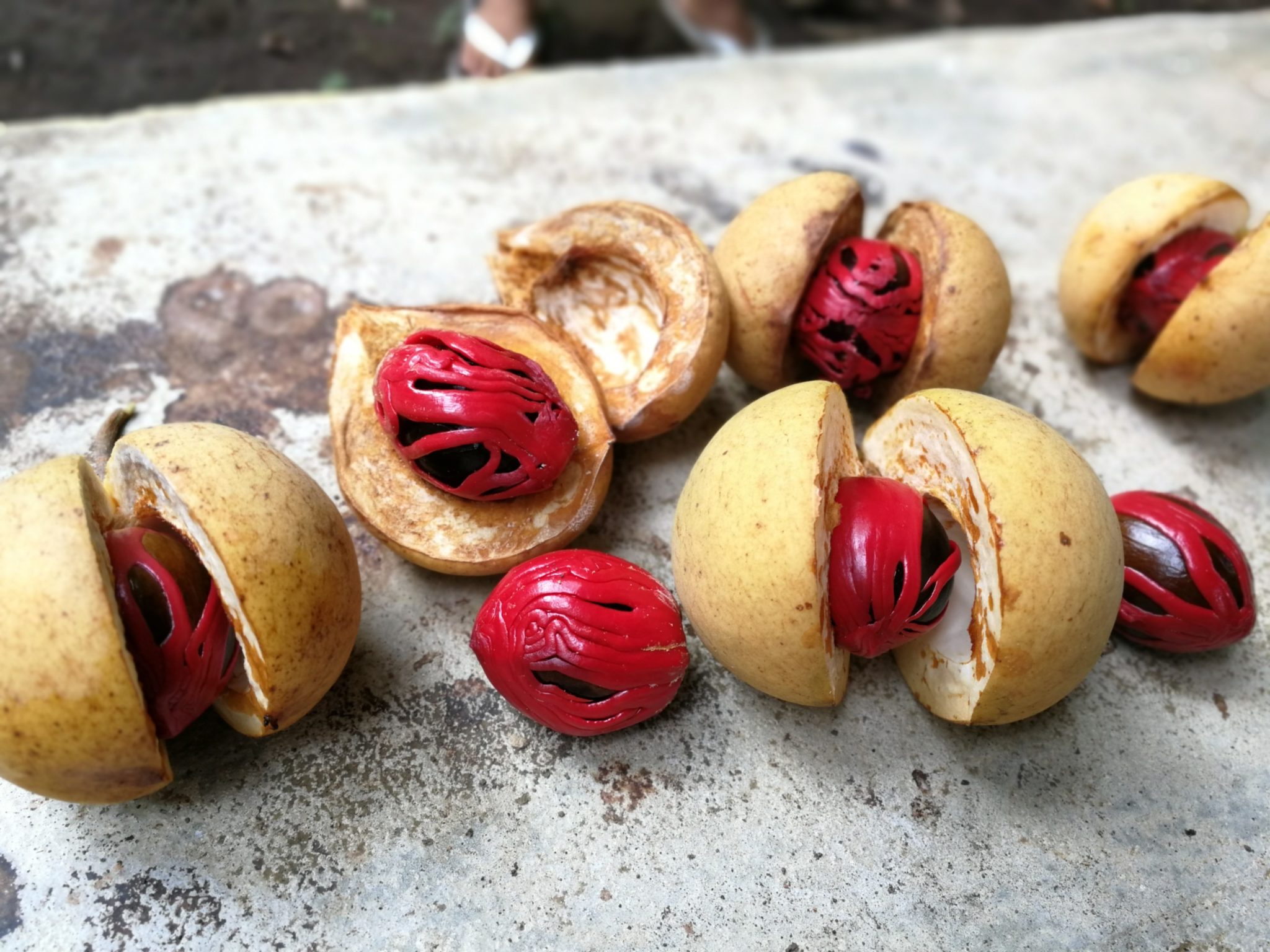 We spent a day with a local expert learning how diverse nutmeg is and its various uses for flavourings, medication and preservations.
Nutmeg was incredibly valuable and unfortunately attracted the attention of the Dutch and British who took the voyage across the seas to invade these islands and control the trade of these valuable spices.
Remnants of the foreign presence can still be found around the islands; colonial architecture, forts and even canons laying around make for some interesting walks.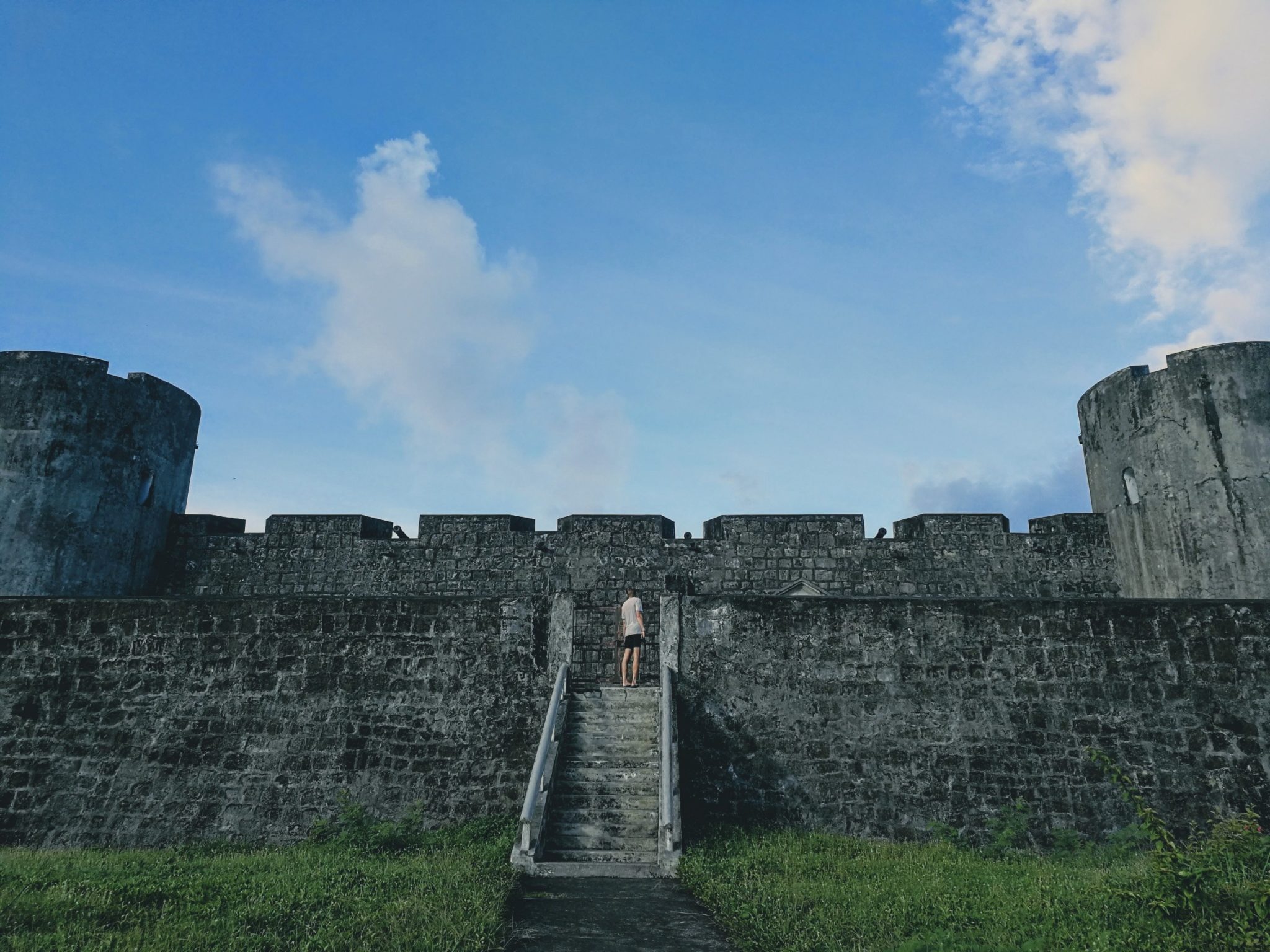 Where to Stay in The Banda Islands
We stayed at Baba Lagoon, where the dive shop Blue Motion operates from. It's really one of the only reputable dive shops here.
One of the 'house' dive sites is great for finding the stunning Mandarinfish, which appear around sunset and perform a beautiful mating ritual. They can be found in 2-3m deep water, so you can snorkel it too.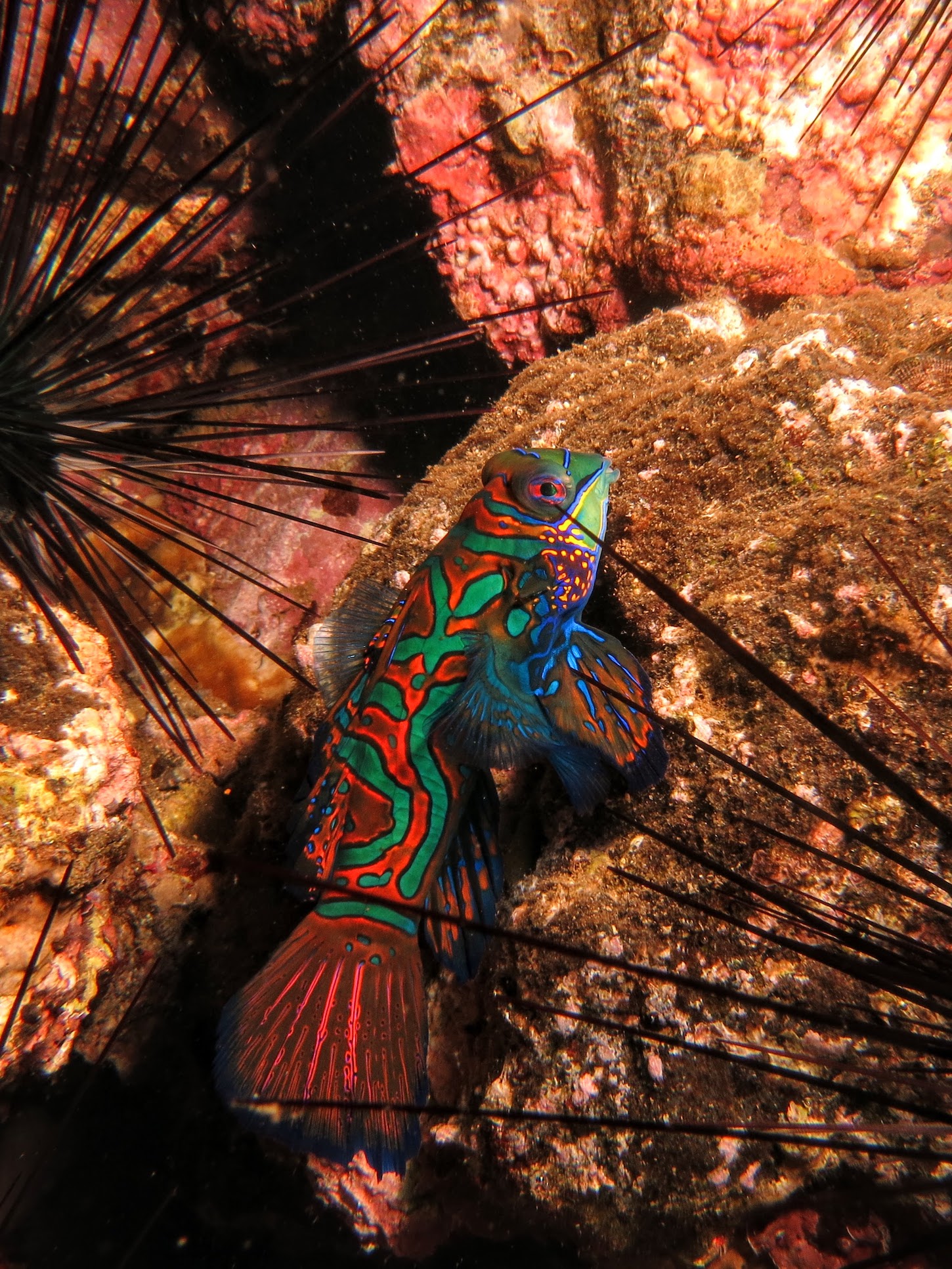 How to Get to The Banda Islands
It does take a little dedication but generally, the more remote you are, the better the diving, so it will be worth it. Fly into Ambon a 2hr flight from Makassar or a 3hr flight from Jakarta and connect with a 6hr fast ferry or Pelini boat to Banda Neira island.
As you'll be connecting through Ambon you must check out its famous 'muck diving' where you can find some really unusual creatures – a big contrast to what you'll find in Banda.
Check out our diving guide to Ambon.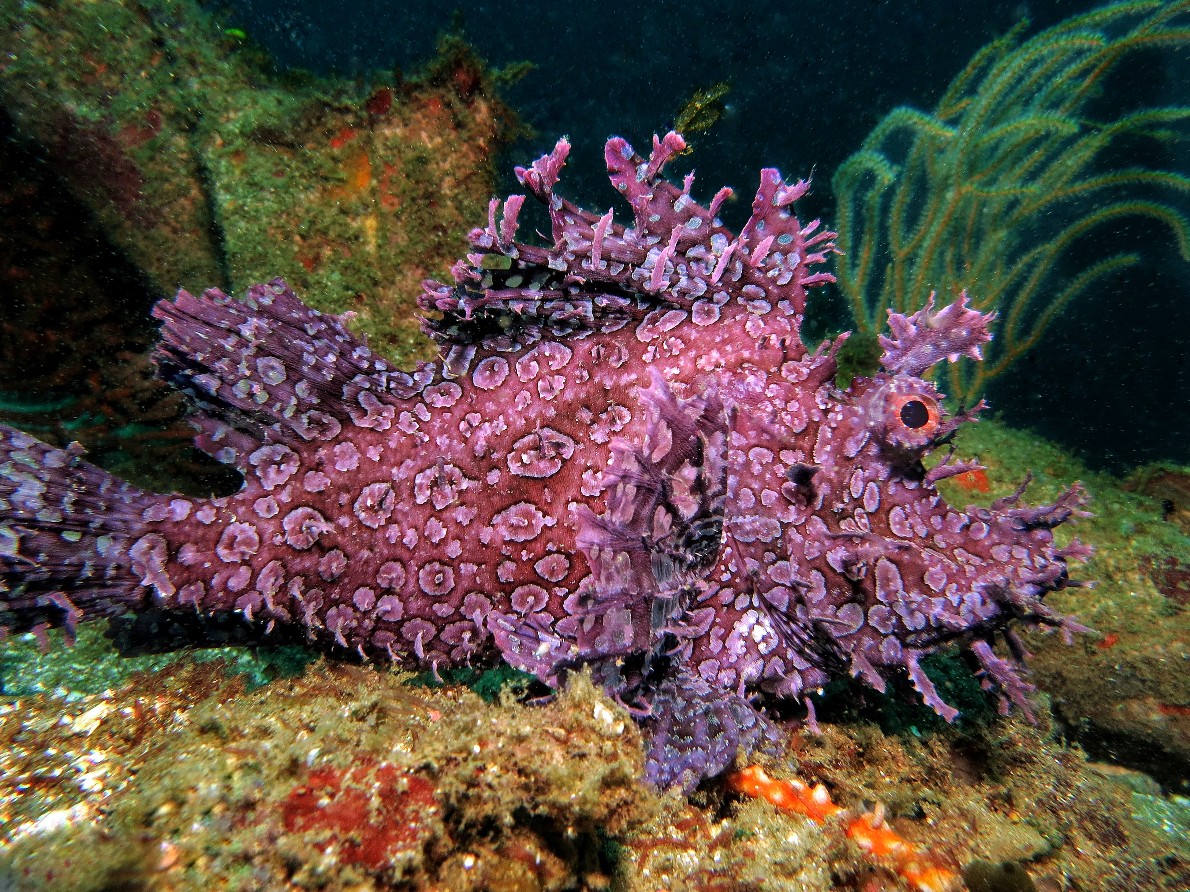 If connecting through Makassar, we recommend heading to Bira Dive Camp, for some relaxation or diving with amazing visibility of 30m+.
The Banda islands really are something special and although it does take some dedication to get there, we're sure like us, that you will fall in love with this unique and interesting cluster of islands in the Banda Sea.
Travelling in Indonesia? Check out our other articles here.