I love visiting France, and although I travel there regularly to visit family in the Alsace or to ski in the Alps, I have to admit I had seen very little of the rest of the country. However, I have recently visited visit two new areas; Provence and Burgundy. I knew of the famous Burgundy wines, but really knew nothing else about the region as a holiday destination, so I was excited to explore this lesser-known area of France and enjoy 3 days in Burgundy.
If you're into history, then Burgundy is a great area to visit. It was once wealthier than the whole of France, and Dijon was home to the Dukes of Burgundy, who built beautiful palaces and castles across the city and region. In fact, there are more chateaus in Burgundy than in any other region in France!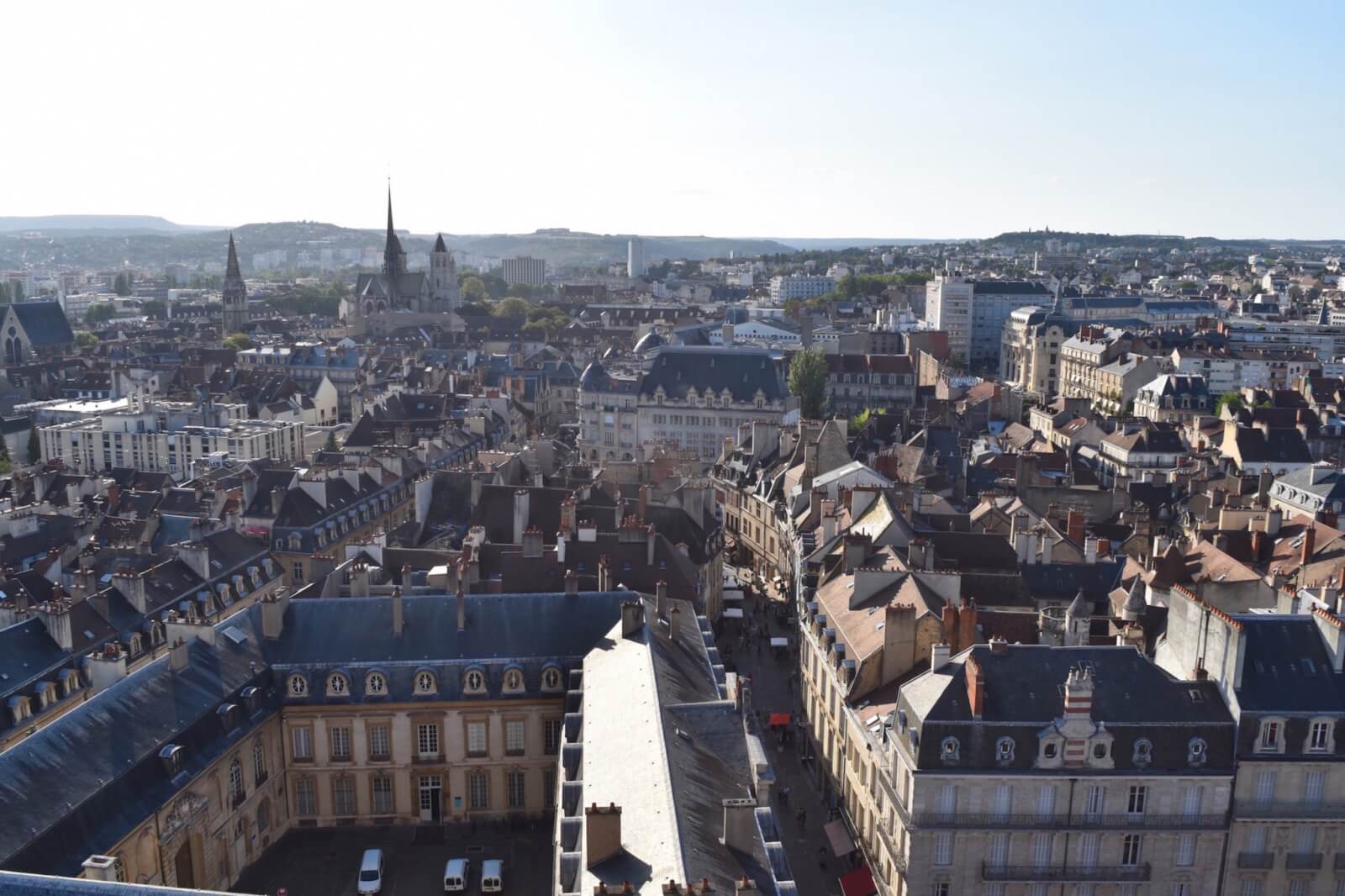 Disclosure: This article contains affiliate links. This means that if you click a link and purchase something I've recommended I may earn a small commission. This does not affect the price you pay but helps me to run this site. You can read my full affiliate disclosure here.
3 Day Burgundy Itinerary
Where to Stay in Burgundy
Burgundy is made up of four 'departments': Côte-d'Or, Saône-et-Loire, Yonne and Nièvre, with the Morvan Regional Park in the centre. If you have 3 days in Burgundy, then I recommend staying in Côte-d'Or for at least part of the trip, as this department contains both Dijon and Beaune. Depending on how much you like changing accommodation, you can base yourself in one location and take day trips to the other towns and villages, or you can travel around the region staying in different areas (or do a bit of both!). This 3 day Burgundy itinerary stays in a different location each night, to maximise your time in the region, with an optional 4th night if you have time.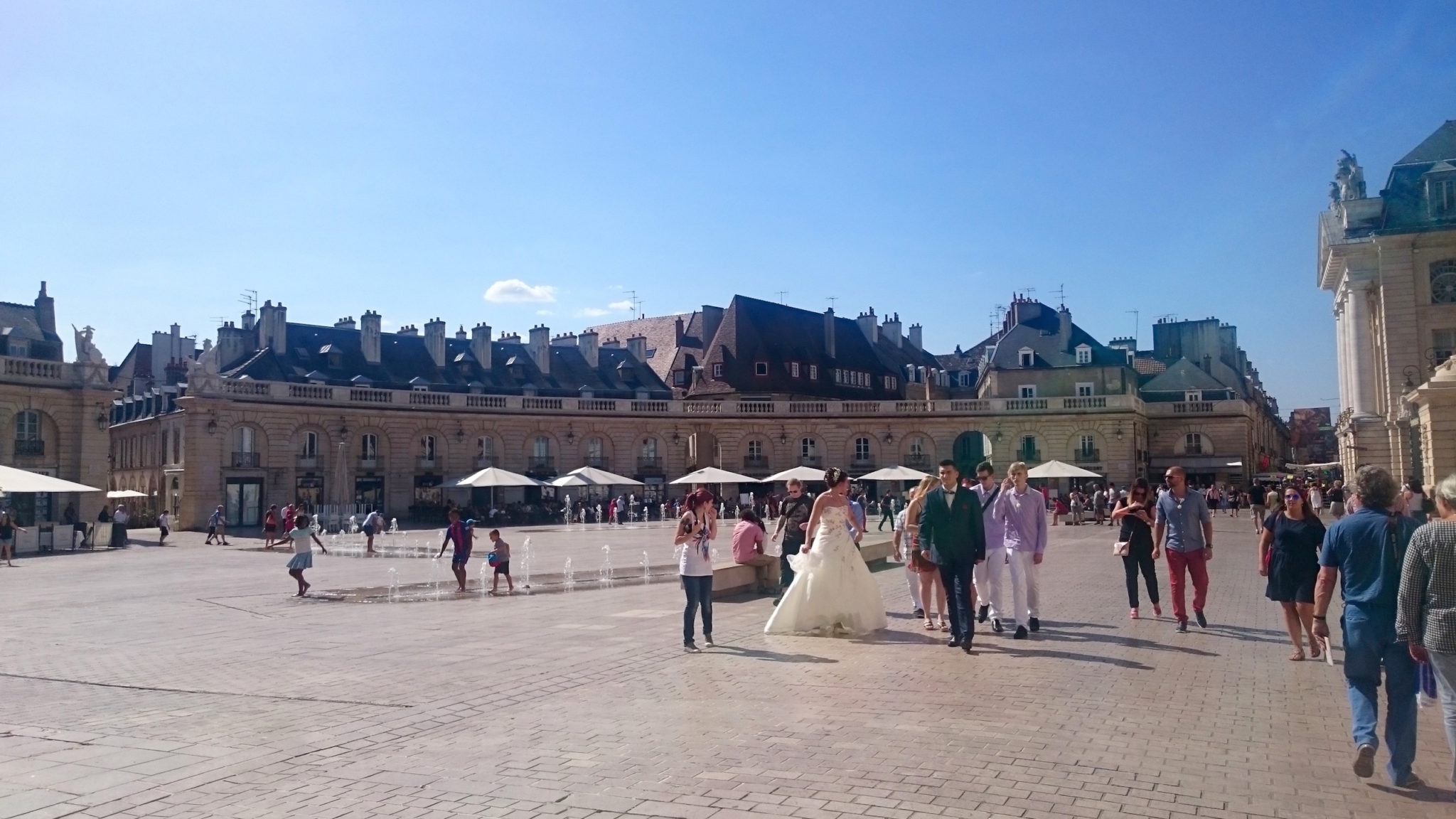 How to Get to Burgundy
Burgundy is situated slightly east of the centre of France. The closest airport is Dole-Jura, which is 50 km southeast of Dijon, Burgundy's capital. I took the train from London St Pancras, changing in Paris to the high-speed TGV train, which takes an hour and 40 minutes to reach Dijon. There is also the option to change trains in Lille. You can book tickets on thetrainline.com.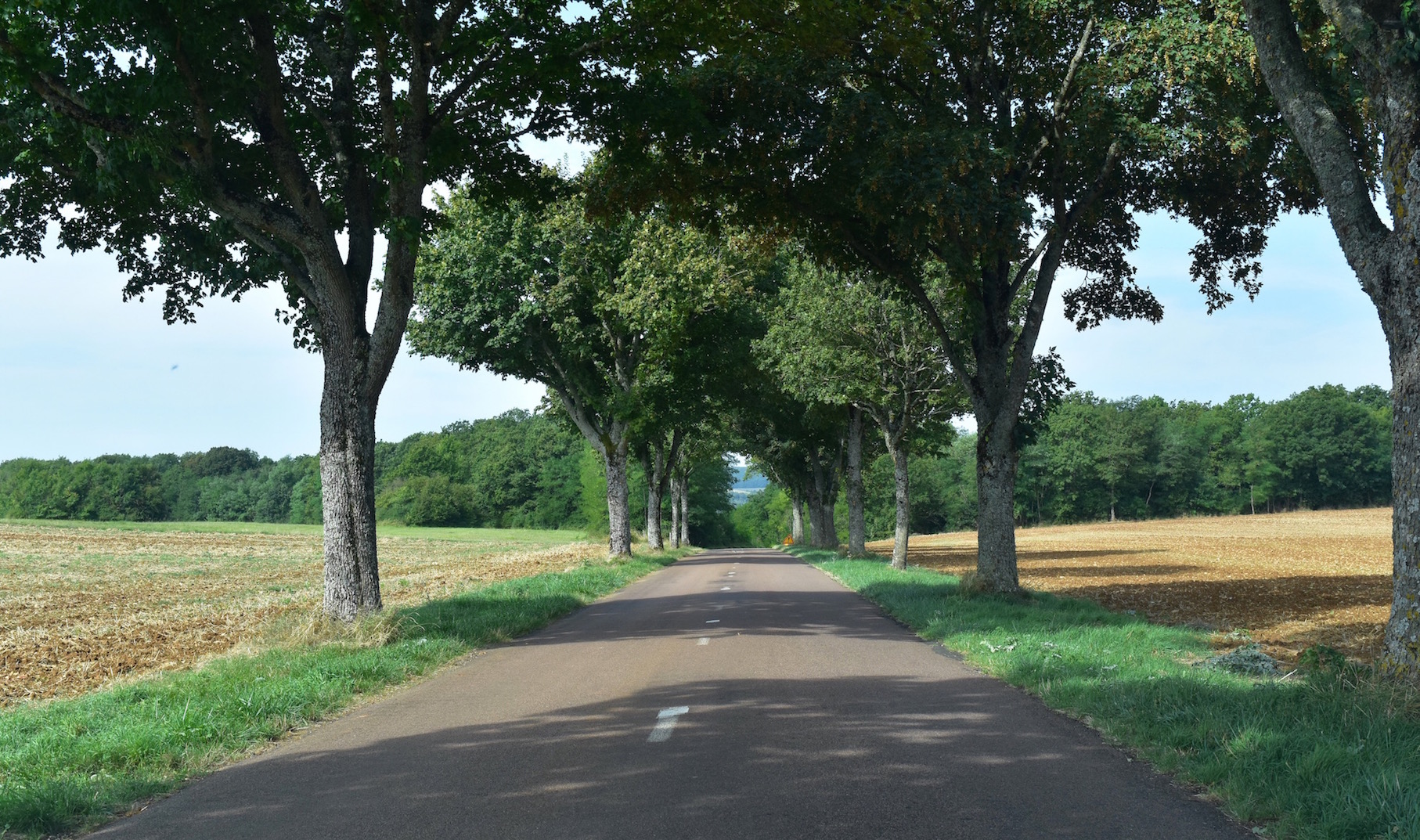 Getting Around Burgundy
This is a 3 day driving itinerary for Burgundy, and I really do recommend hiring a car to see the most of the region, as many of the small villages have limited public transport. There are car hire companies at Dijon station and airport, making it convenient to pick up a car as soon as you arrive.
If you don't want to drive, the train between Dijon and Beaune takes 20 minutes and costs €8, so it's easy to get between the two without transport.
3/4 Day Burgundy Itinerary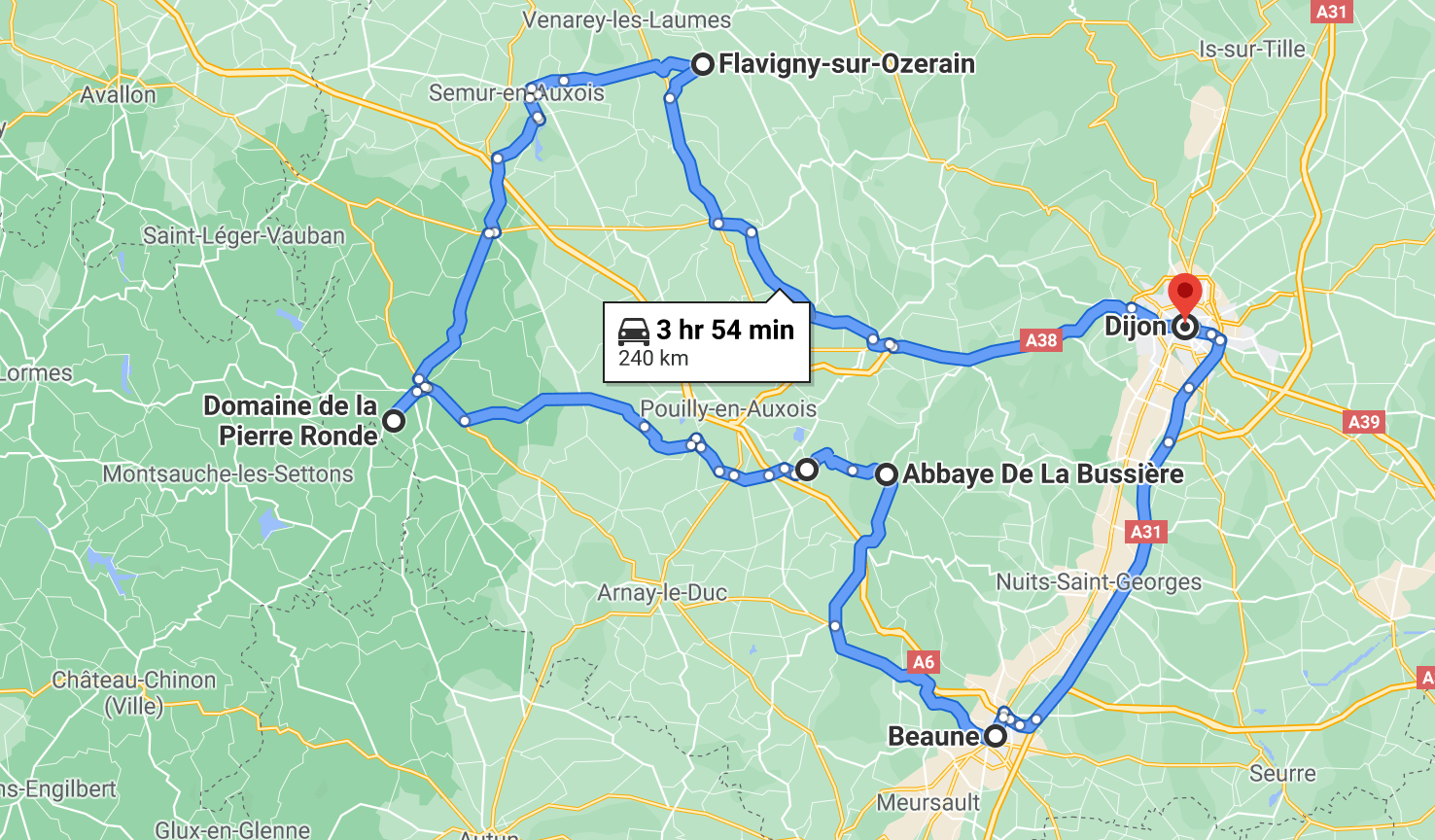 Day 1 – Dijon
Arrive in Dijon and collect your hire car. Head to your accommodation, park the car, check in and spend the rest of the day exploring the city on foot. The city centre is full of gorgeous buildings, many of which are open to visitors including the Cathedral, the Musée des Beaux-Arts (Fine Art Museum) and The Church of Notre Dame. The Market des Halles building was designed by Eiffel Tower creator Gustave Eiffel, and is open on Tuesdays, Thursdays, Fridays and Saturdays, selling produce from across the region.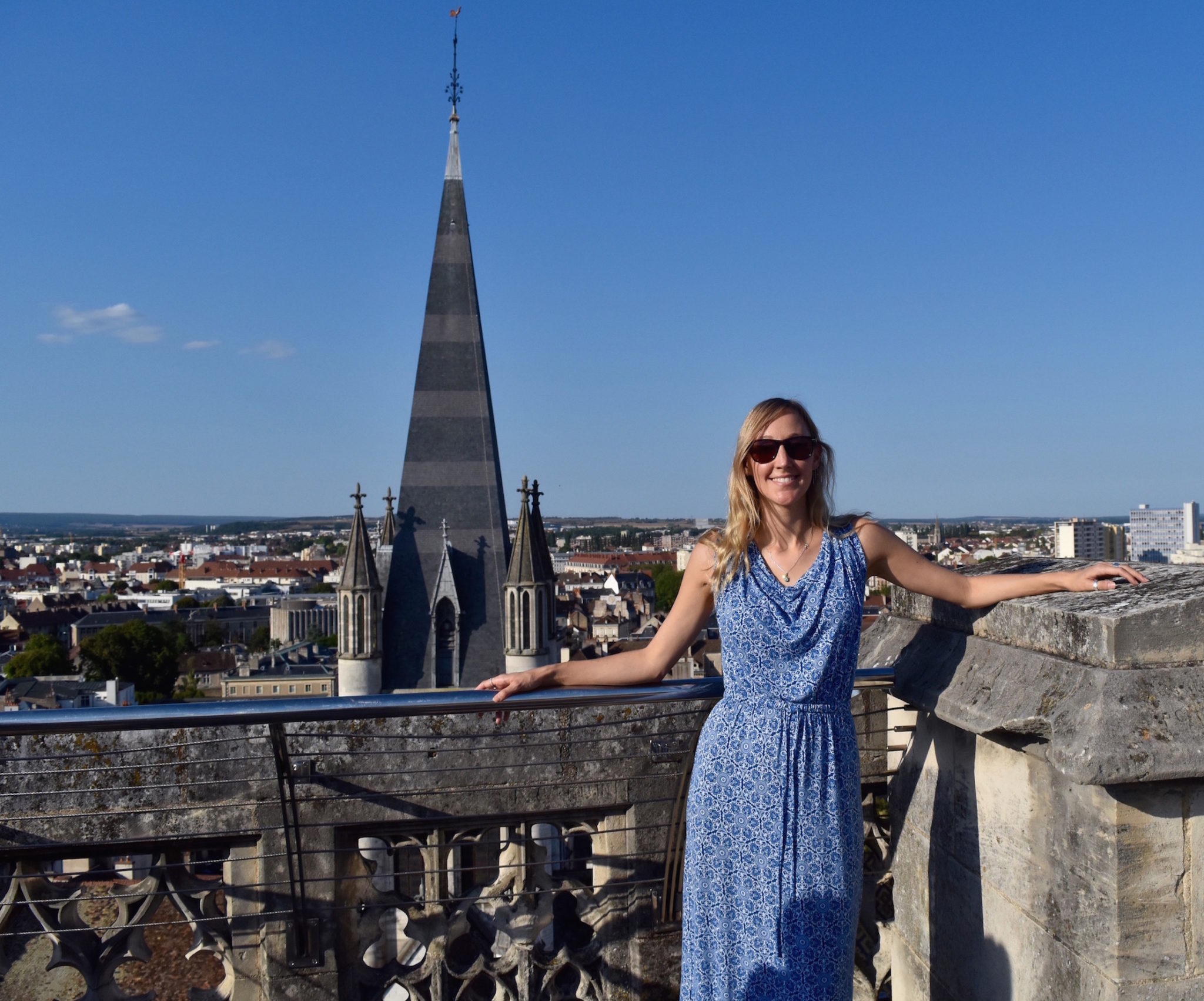 In the middle of the city is the Place de la Libération, a gorgeous semicircular plaza with fountains in the centre and restaurants surrounding it. A good spot for lunch or an evening meal.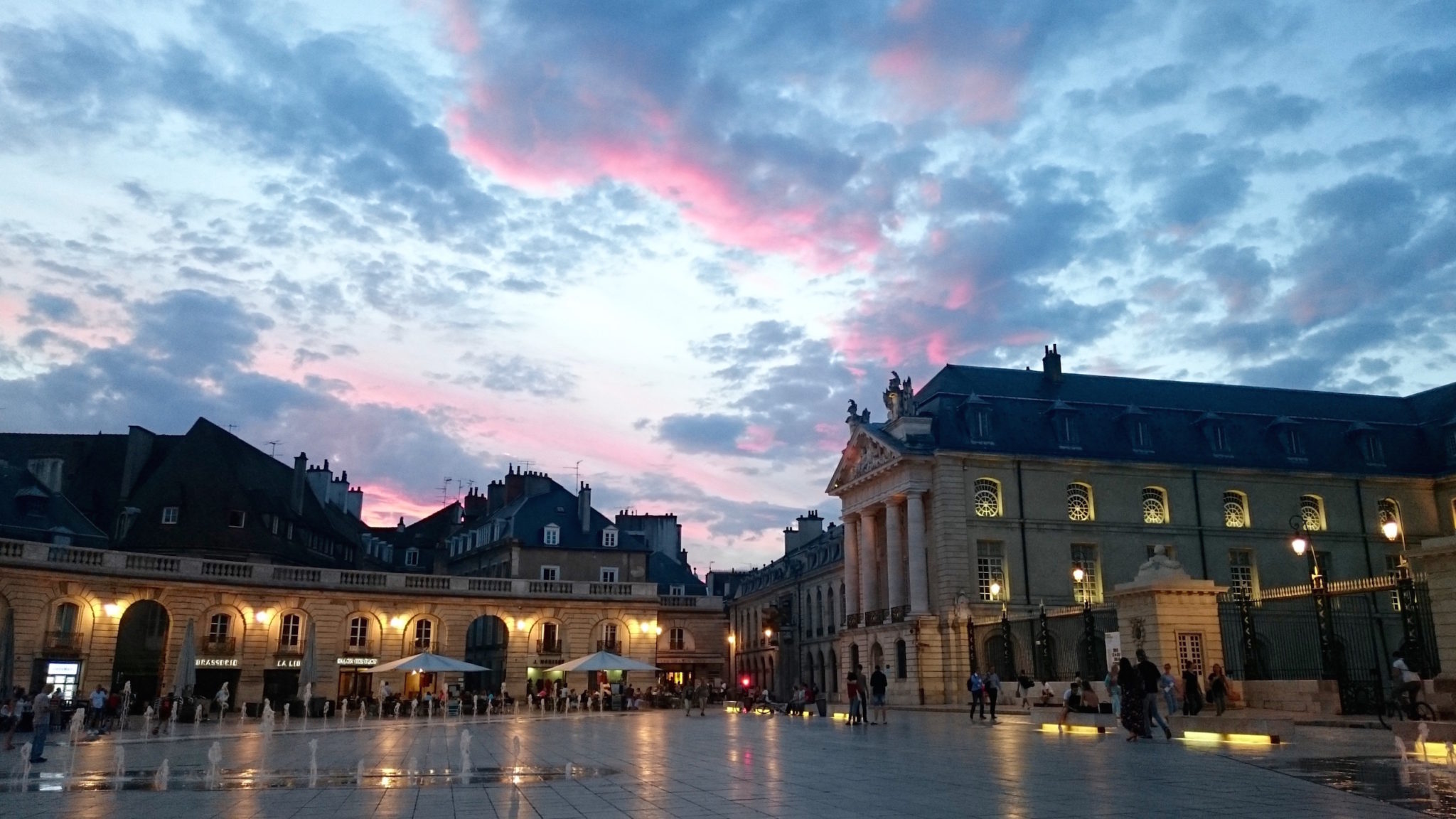 A short walk from here is the Tour Phillipe du Bon, a tower with impressive views over the city.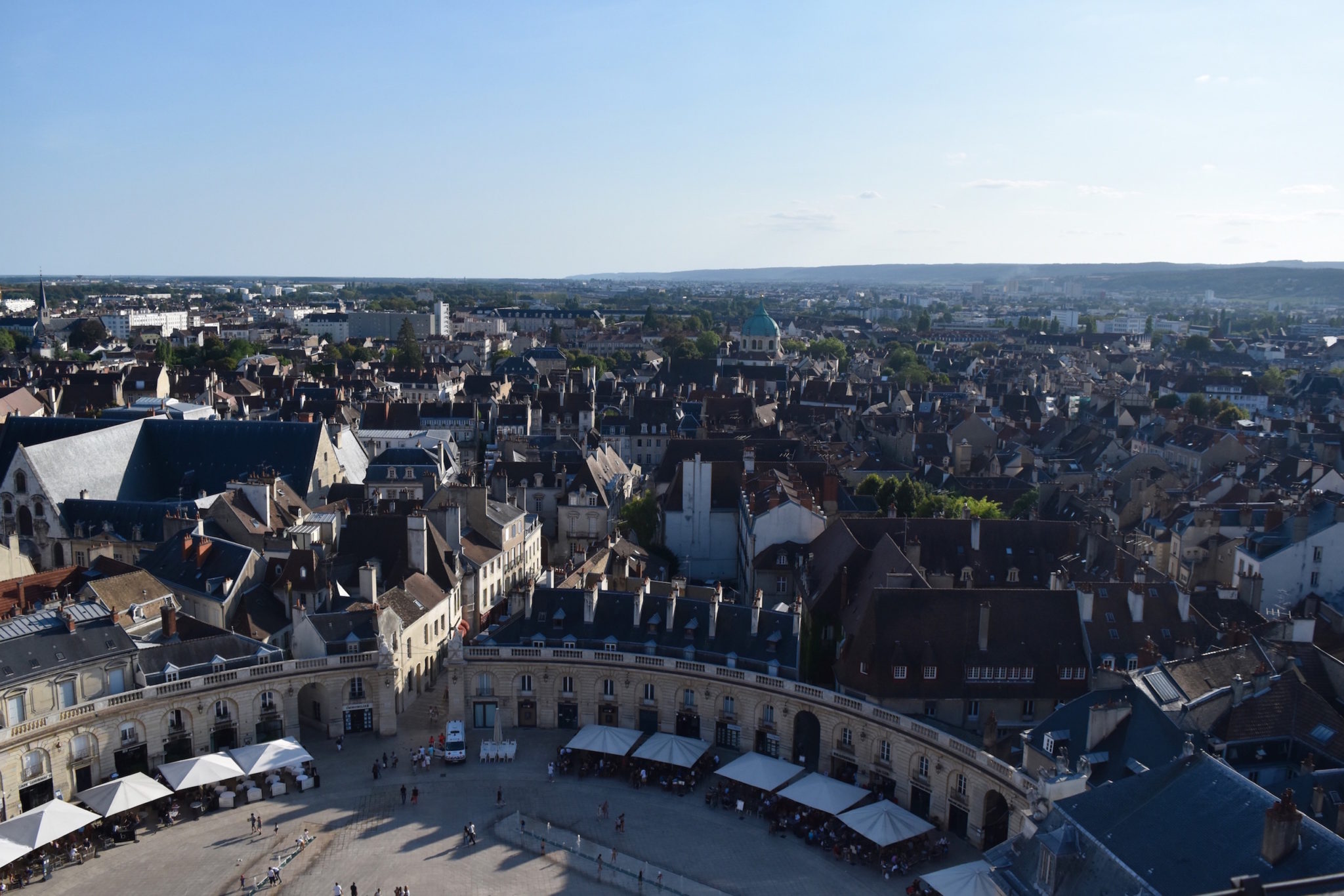 Night 1 – Dijon
Spend the night at Hotel des Ducs, which is in a great location, right in the heart of the city.
Day 2 – Beaune
On the second day of your Burgundy trip, drive to Beaune. The pretty town is one of Burgundy's most popular destinations. Its main attraction (other than the quaint cobbled streets), is the Hotel Dieu, a hospital built in 1443 to treat the poor of Burgundy. It's an incredibly beautiful gothic-style building and was treating patients until 1970. It's now a museum, telling the story of over 5 centuries of care for Burgundian residents.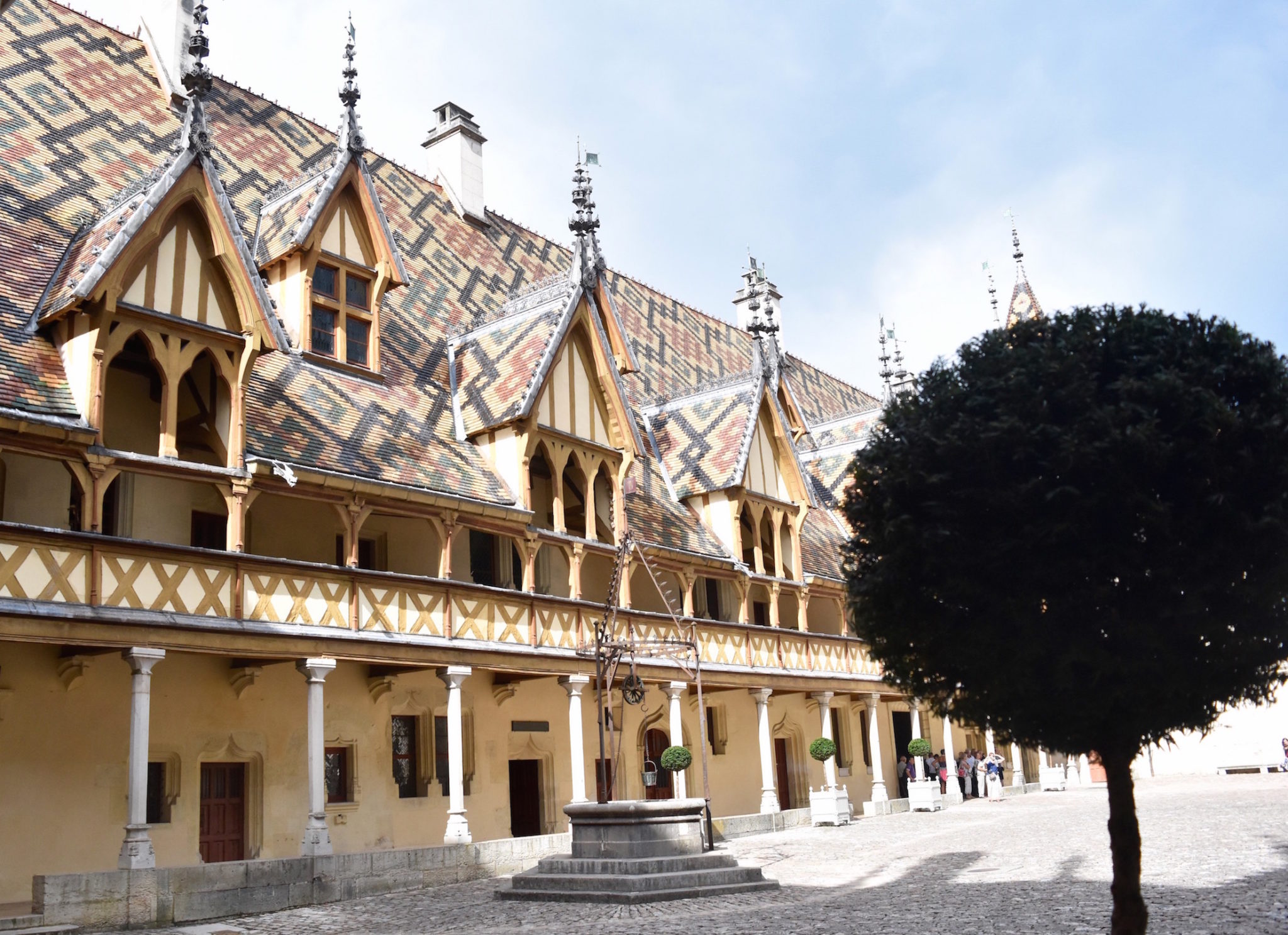 One of Burgundy's most famous exports is Dijon Mustard, which takes its name from the city of Dijon. The Fallot Mustard factory in Beaune is open to visitors and shows you the process used to make the mustard, as well as giving you the opportunity to make some yourself and try the many varieties they produce.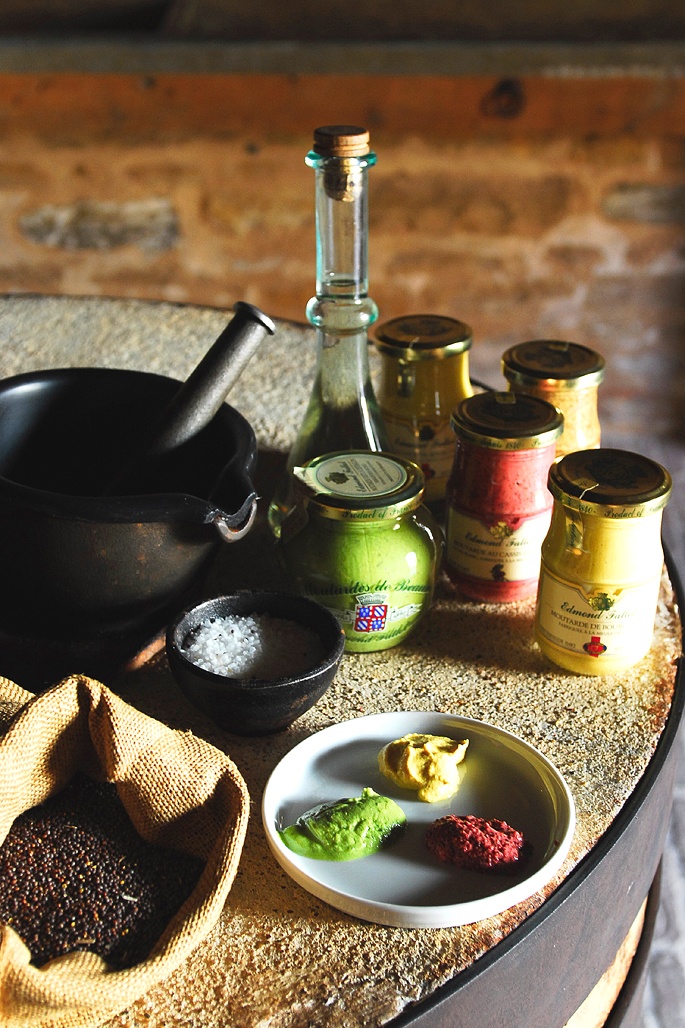 Beaune is also home to a Wine Museum, which offers an in-depth history of the region's winemaking, including the old machinery used to produce wine.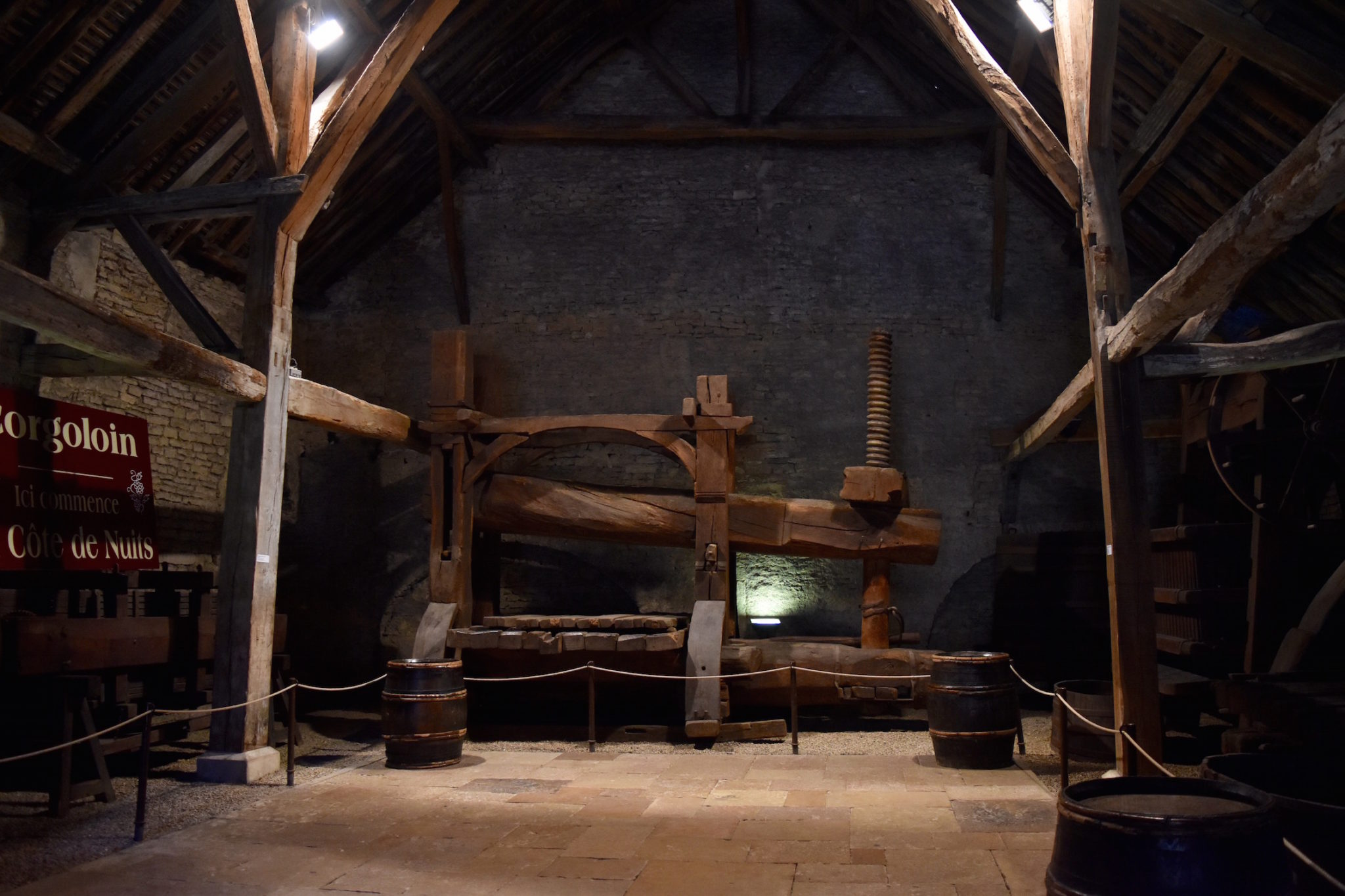 Night 2 – Beaune/Abbaye de la Bussière
If you've enjoyed a little wine in Beaune, then spend the night here. There are some lovely hotels including the 4-star Hotel Le Cep. Alternatively, drive 35 minutes to Abbaye de la Bussière.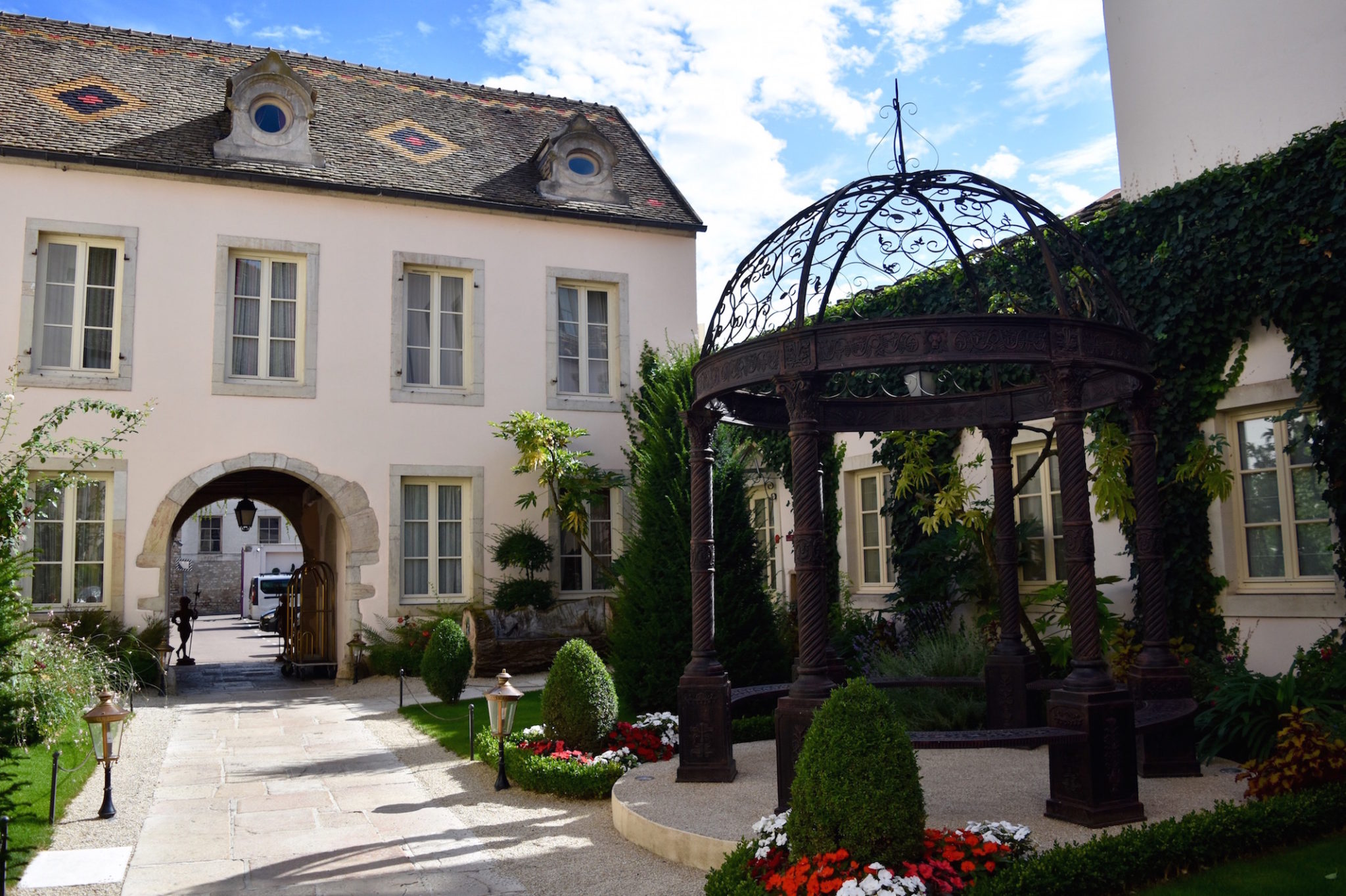 Abbaye de la Bussière is a 12th-century abbey that has been converted into an upmarket hotel. Surrounded by stunning gardens and filled with impressive sculptures, the hotel also has a Michelin star restaurant.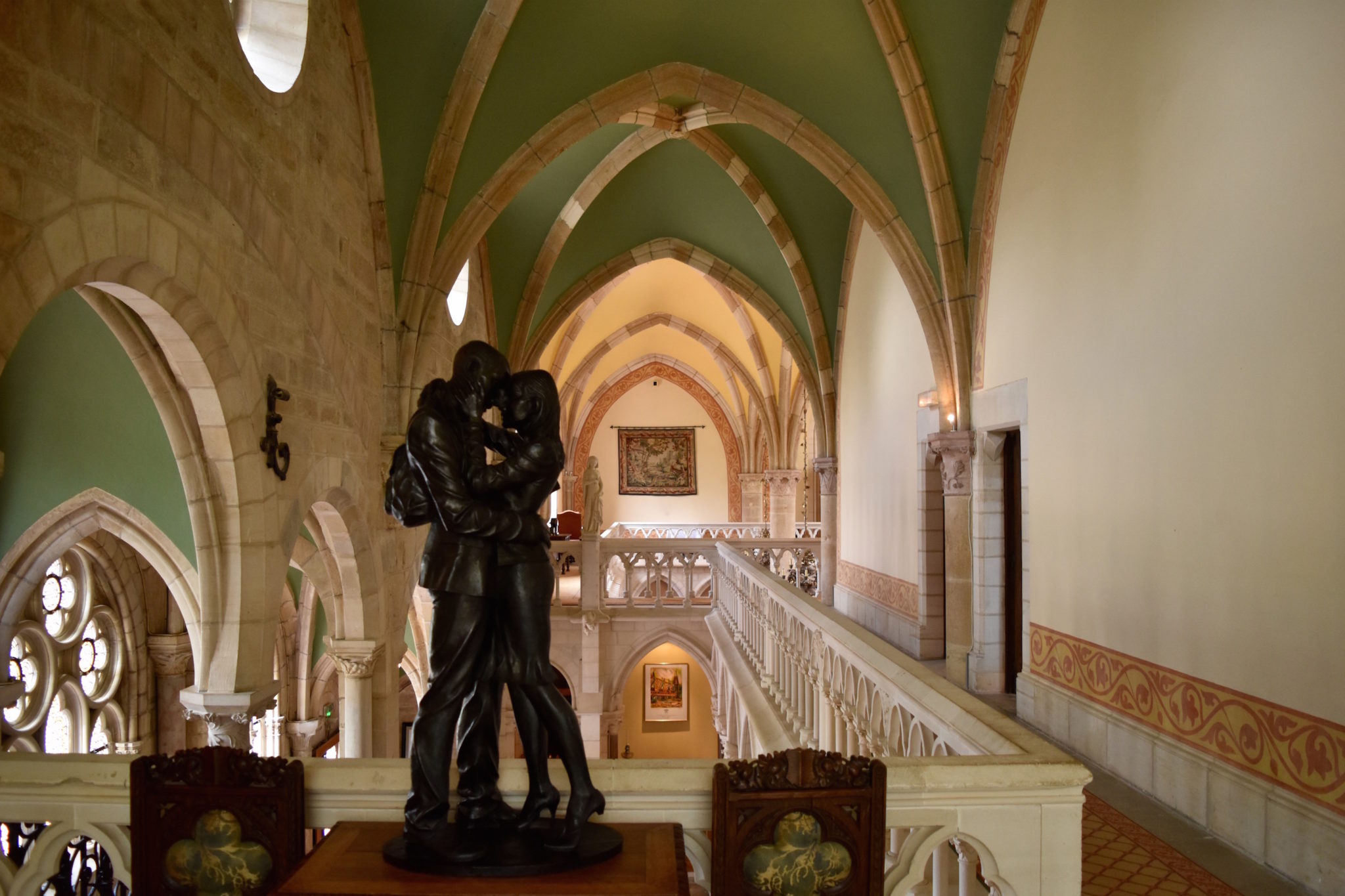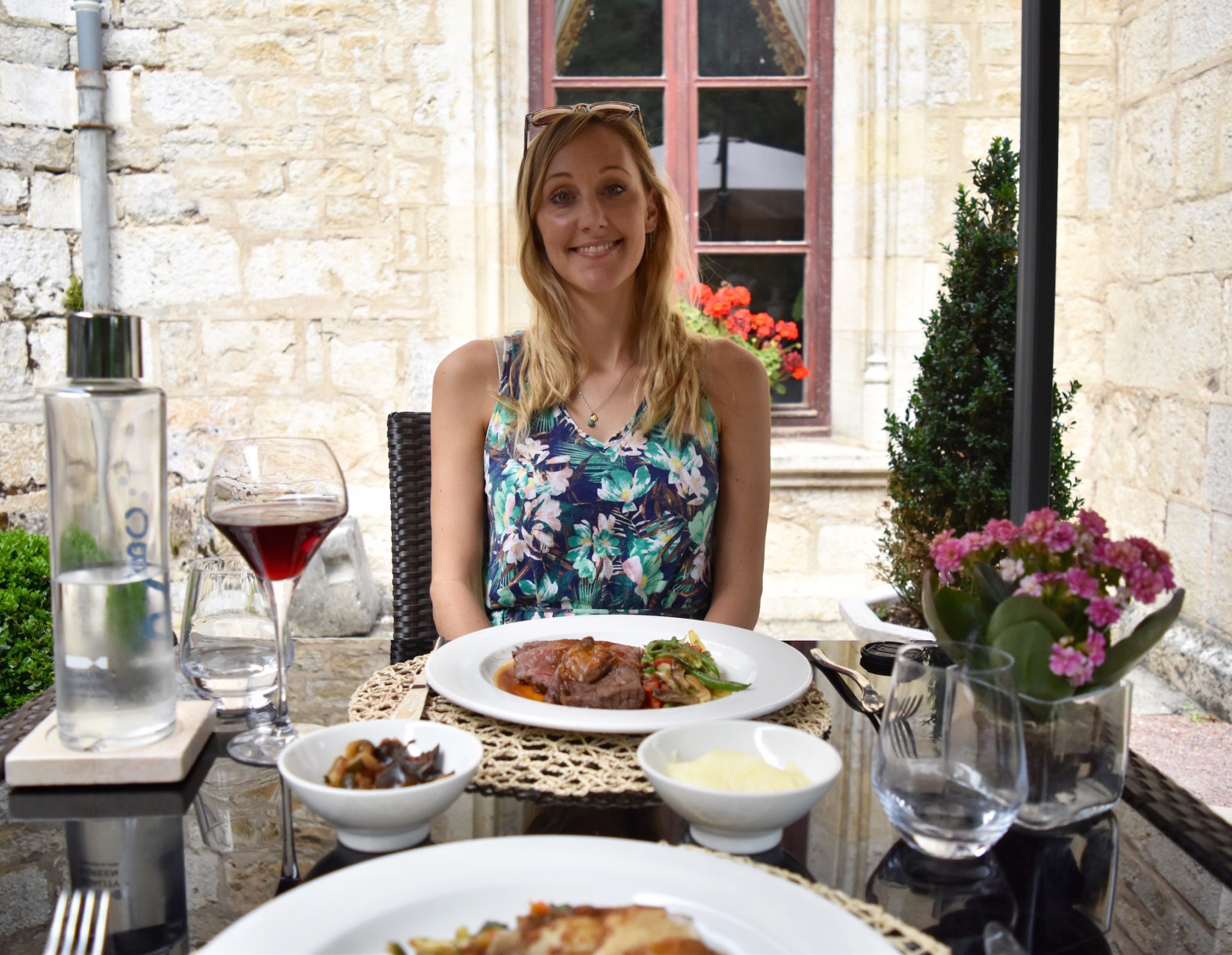 Day 3 – Châteauneuf-en-Auxois
Check out of your accommodation and drive to Châteauneuf-en-Auxois for day three of your Burgundy holiday.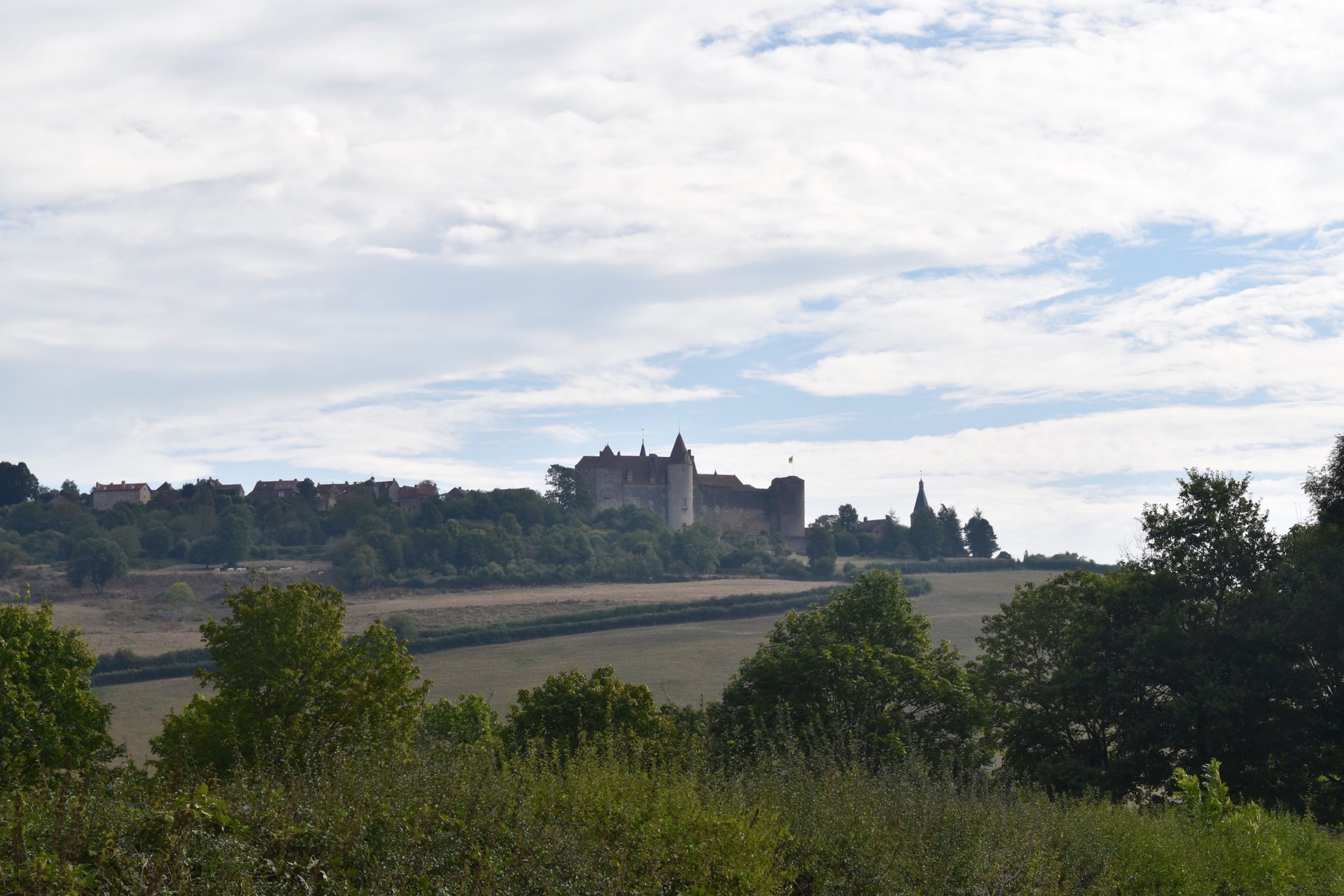 The impressive Chateau de Chateauneuf is located up on a hill in the fortified village of Châteauneuf-en-Auxois, with spectacular views of the countryside below. The village is incredibly picturesque and is listed as one of 'Les Plus Beaux Villages De France' – the most beautiful villages in France. A visit to the castle costs €5 and includes the opportunity to see the bedrooms, bathrooms, and lounges as well as learn about the history of the chateau.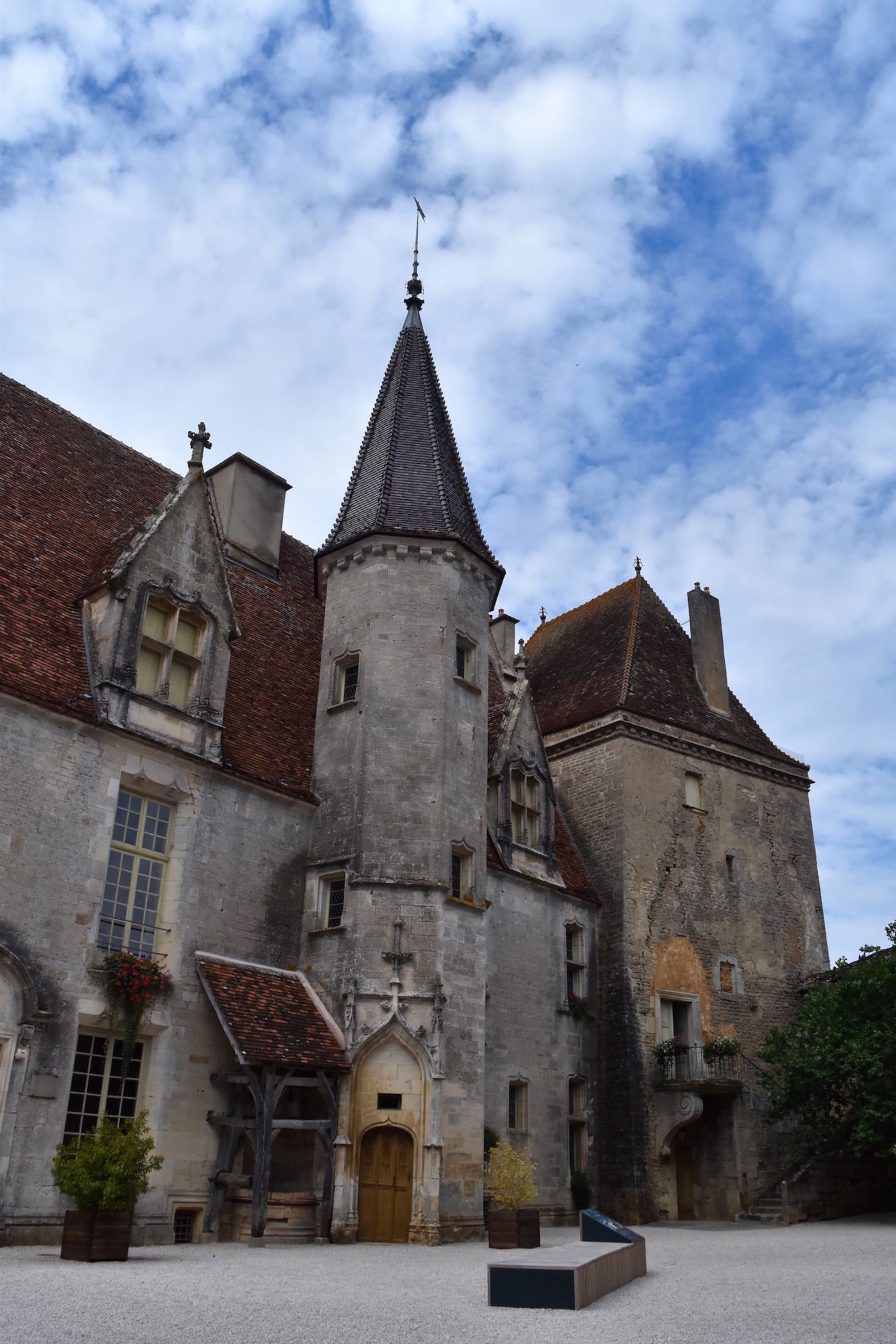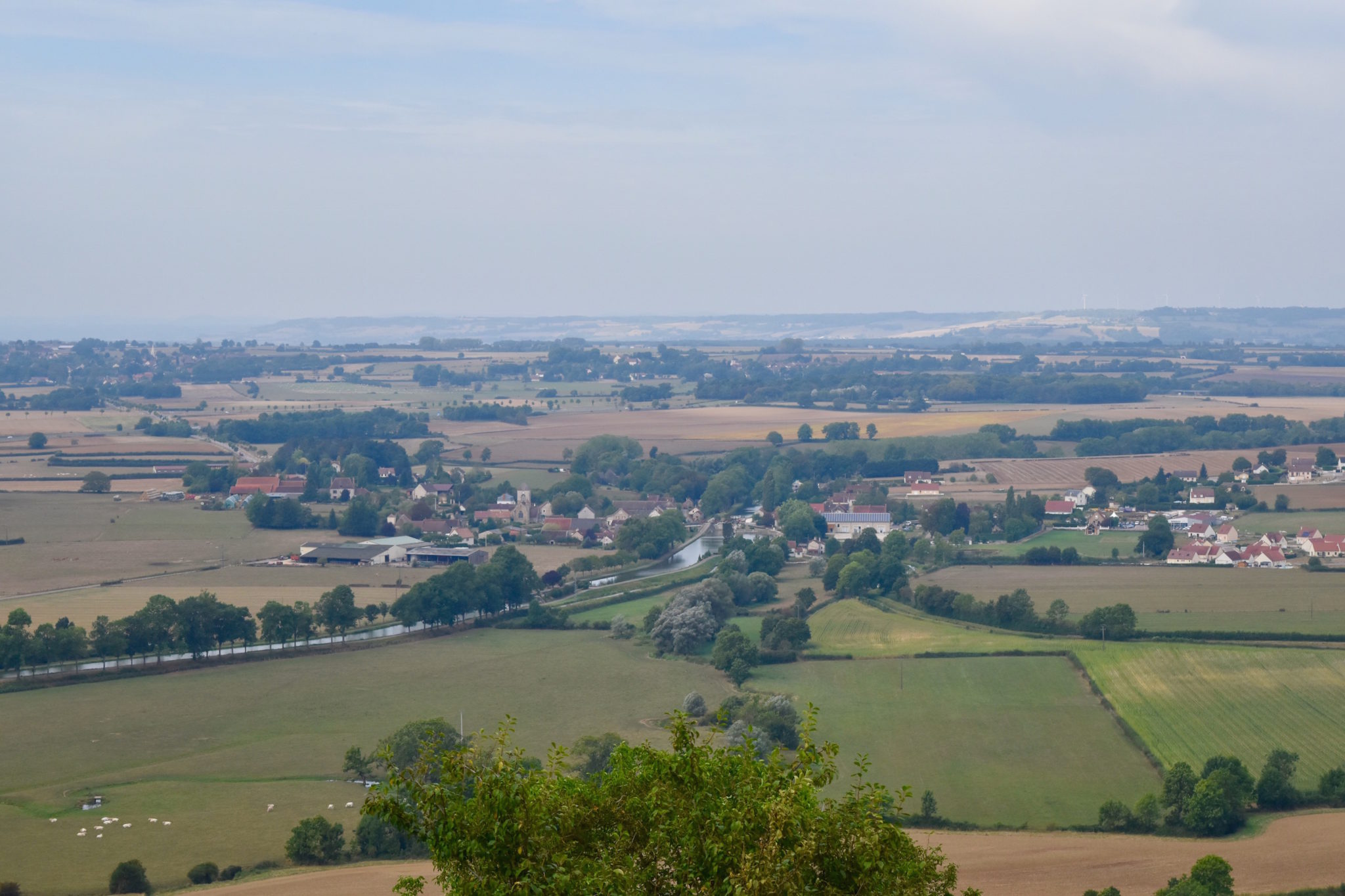 At this point, you have two options:
Option 1: Drive back to Dijon via Flavigny-sur-Ozerain (details below), drop off the car and take the train back to London.
Option 2: Add an additional day to your trip and continue the itinerary below:
If you're a big foodie, now is the opportunity to visit a 2 star Michelin restaurant. One of France's most famous chefs, the late Bernard Loiseau ran a hugely successful restaurant Relais Bernard Loiseau in Saulieu before he died, which has now been taken over by his wife Dominique.
It's approximately a 40 minute drive from Chateau de Chateauneuf and just seven minutes from your accommodation for the night.
Dominique has since opened two other restaurants under his name in Burgundy, in Beaune and Dijon, so if you're doing the three-day itinerary you can choose one of these instead.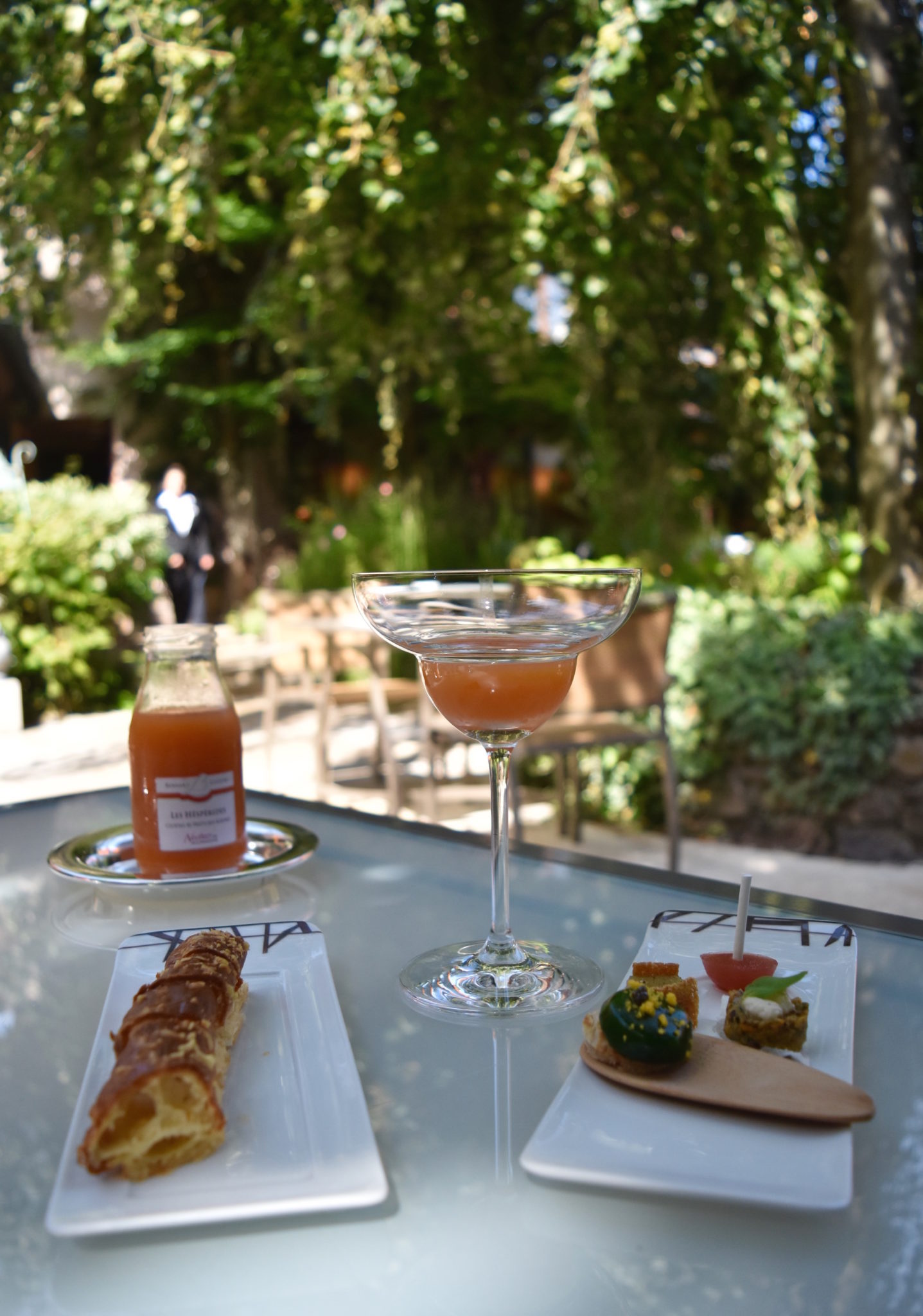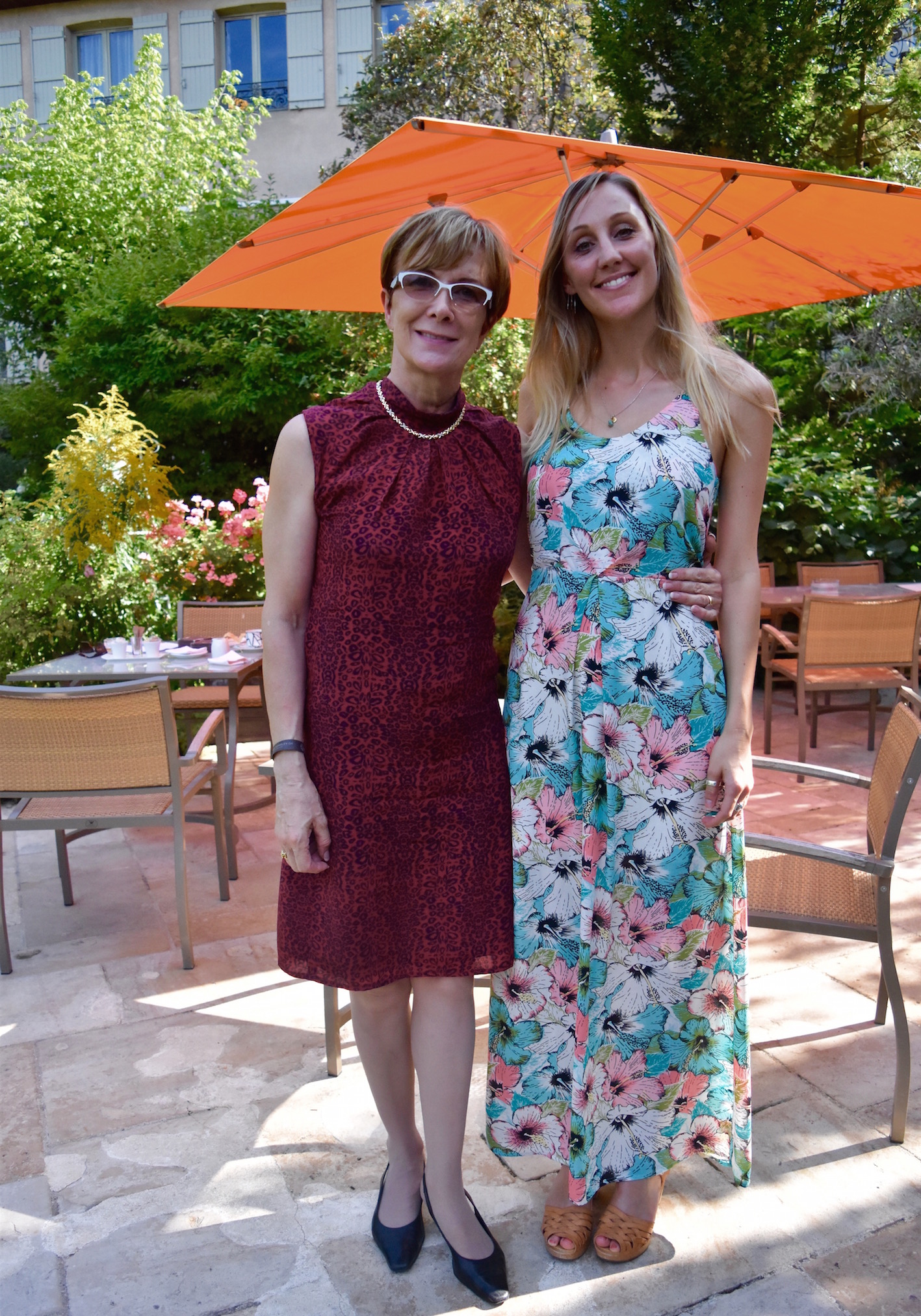 Night 3 – Morvan Regional Park
Drive to Morvan Regional Park and stay at Domaine de la Pierre Ronde.
Domaine de la Pierre Ronde is located on a gorgeous lake in the Morvan and has Teepees, Yurts and Hobbit houses. I stayed in the latter, and I absolutely loved it.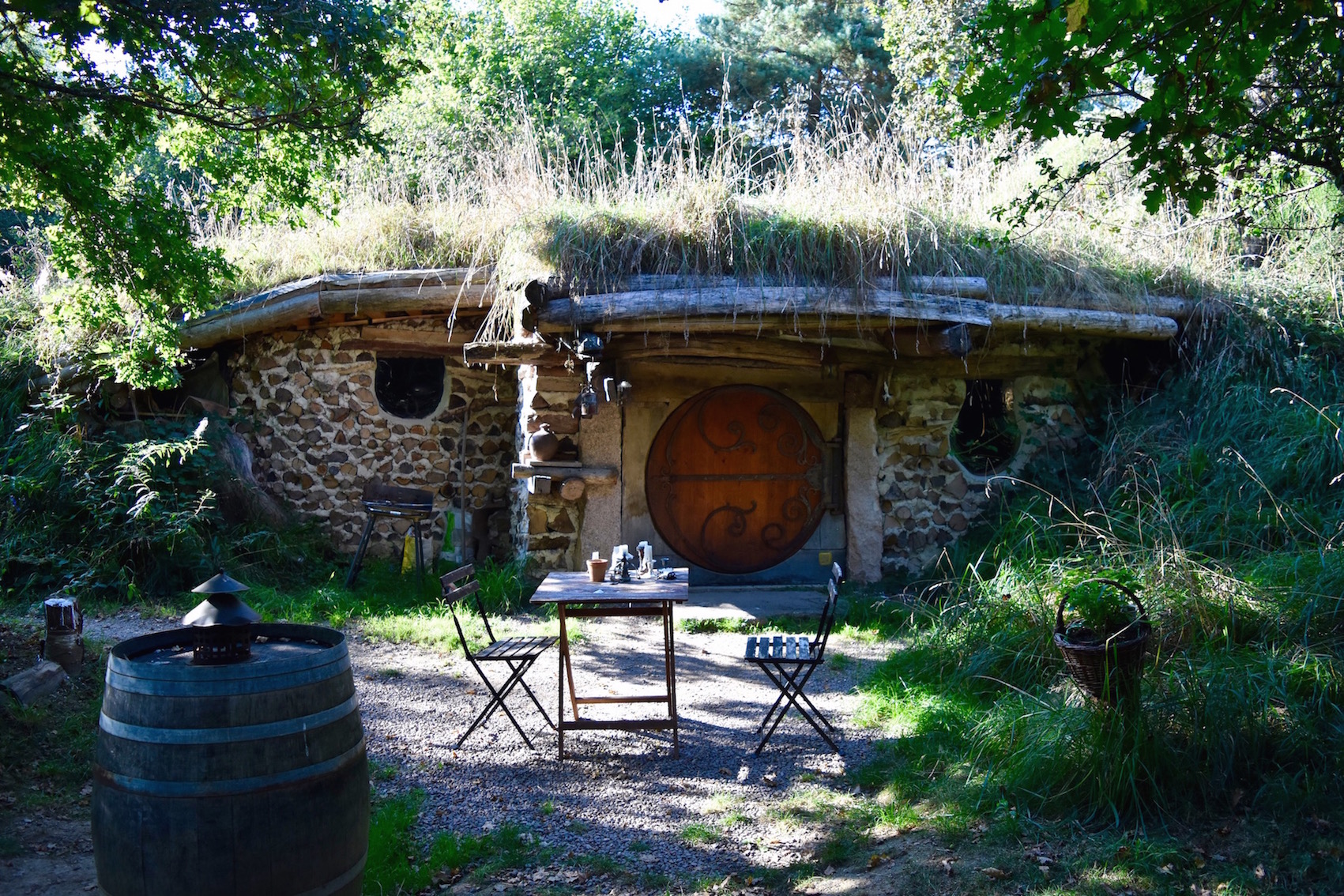 The detail that has gone into the houses is amazing and they are incredibly furnished. I stayed in the two-person house, which has one large room consisting of a double bed, roll-top bath and lounge area. The toilets and showers are separate, as is the breakfast yurt! This is a great base to explore the 173,000-hectare park.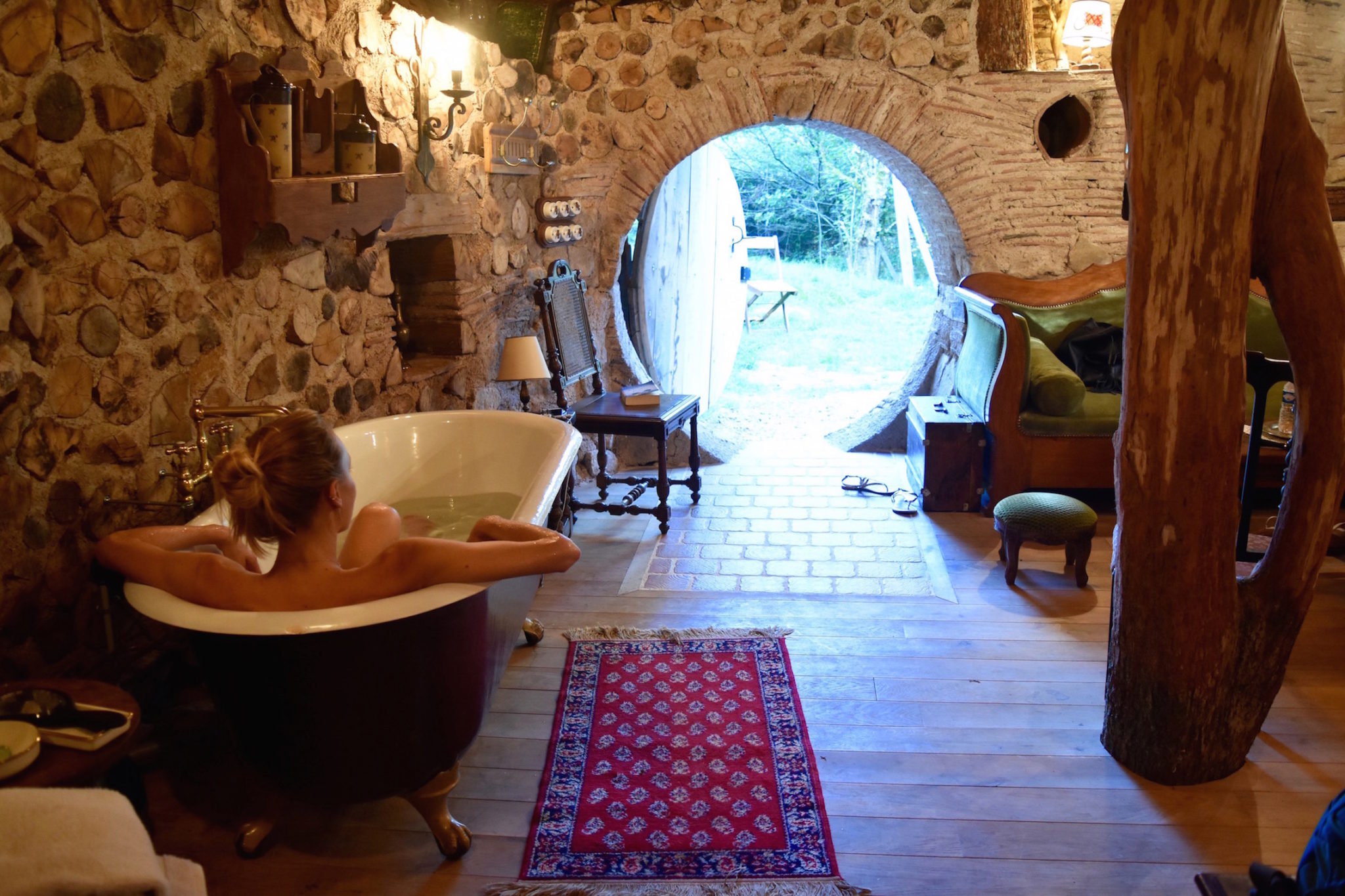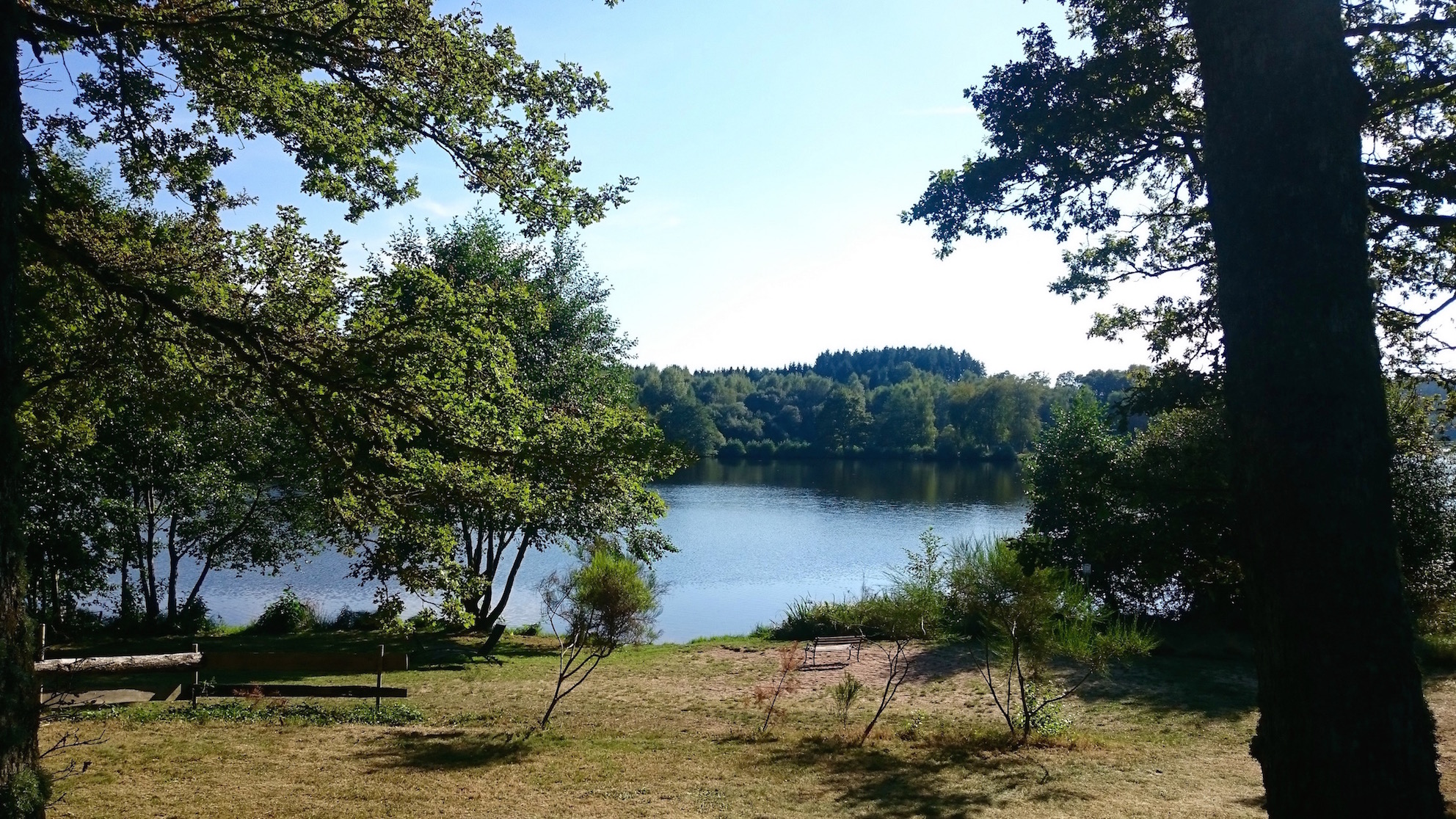 Alternatively, stay in Salieu, so you don't need to drive after lunch. Relais Bernard Loiseau has beautiful accommodation and is part of Relais & Châteaux. There is a spa and wellness complex and an outdoor swimming pool.
Day 4 – Flavigny-sur-Ozerain & Dijon
After a restful sleep, make your way to Flavigny-sur-Ozerain. This is another 'Les Plus Beaux Villages De France'. In fact, it's so beautiful, it was chosen as the filming location for the 2000 film 'Chocolate' starring Johnny Depp and Juliette Binoche. The tiny village is home to an old abbey, which has been used for centuries to make aniseed candy. Now a successful factory, you can take a tour of the abbey ruins and watch the candy being made.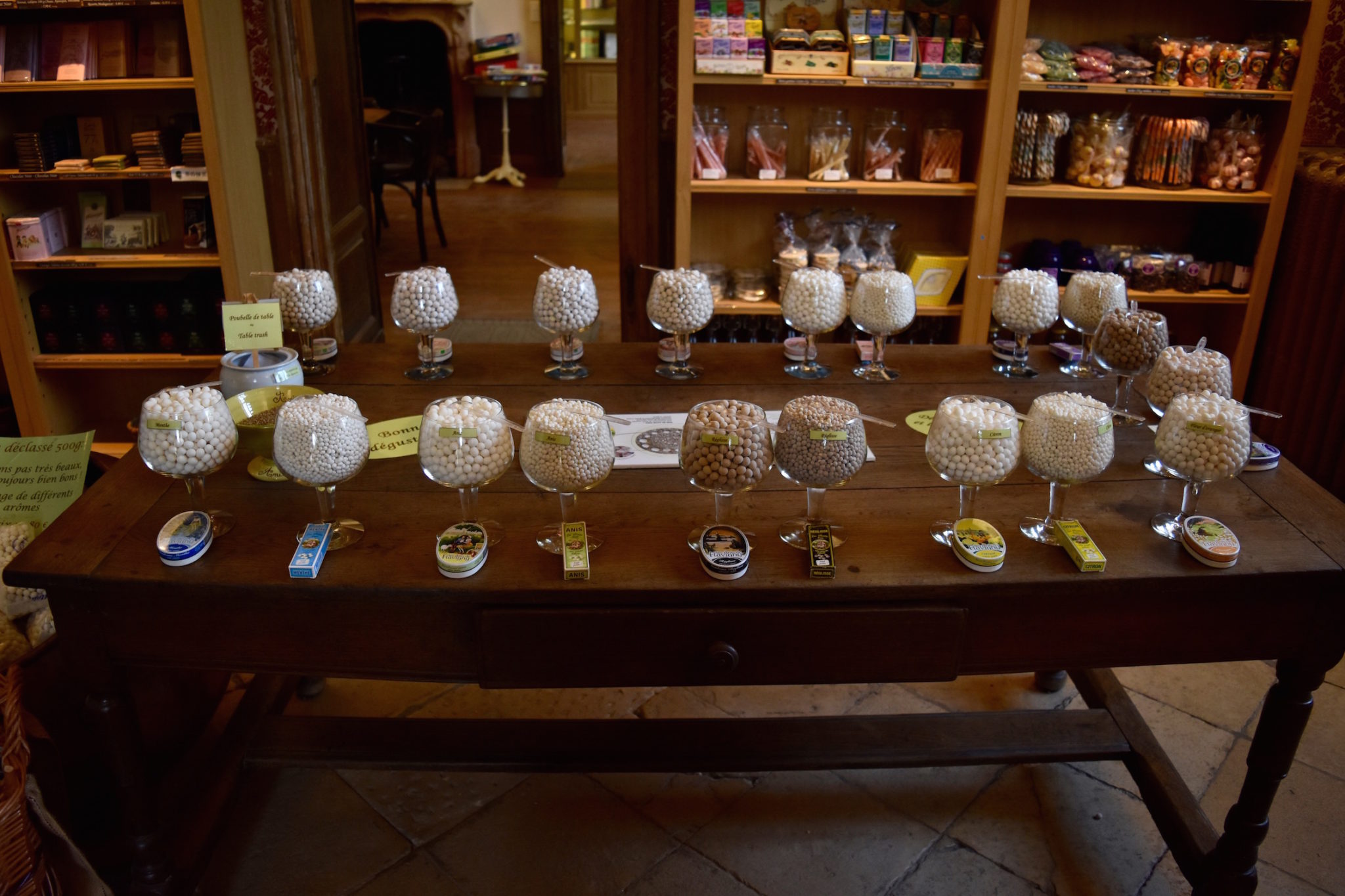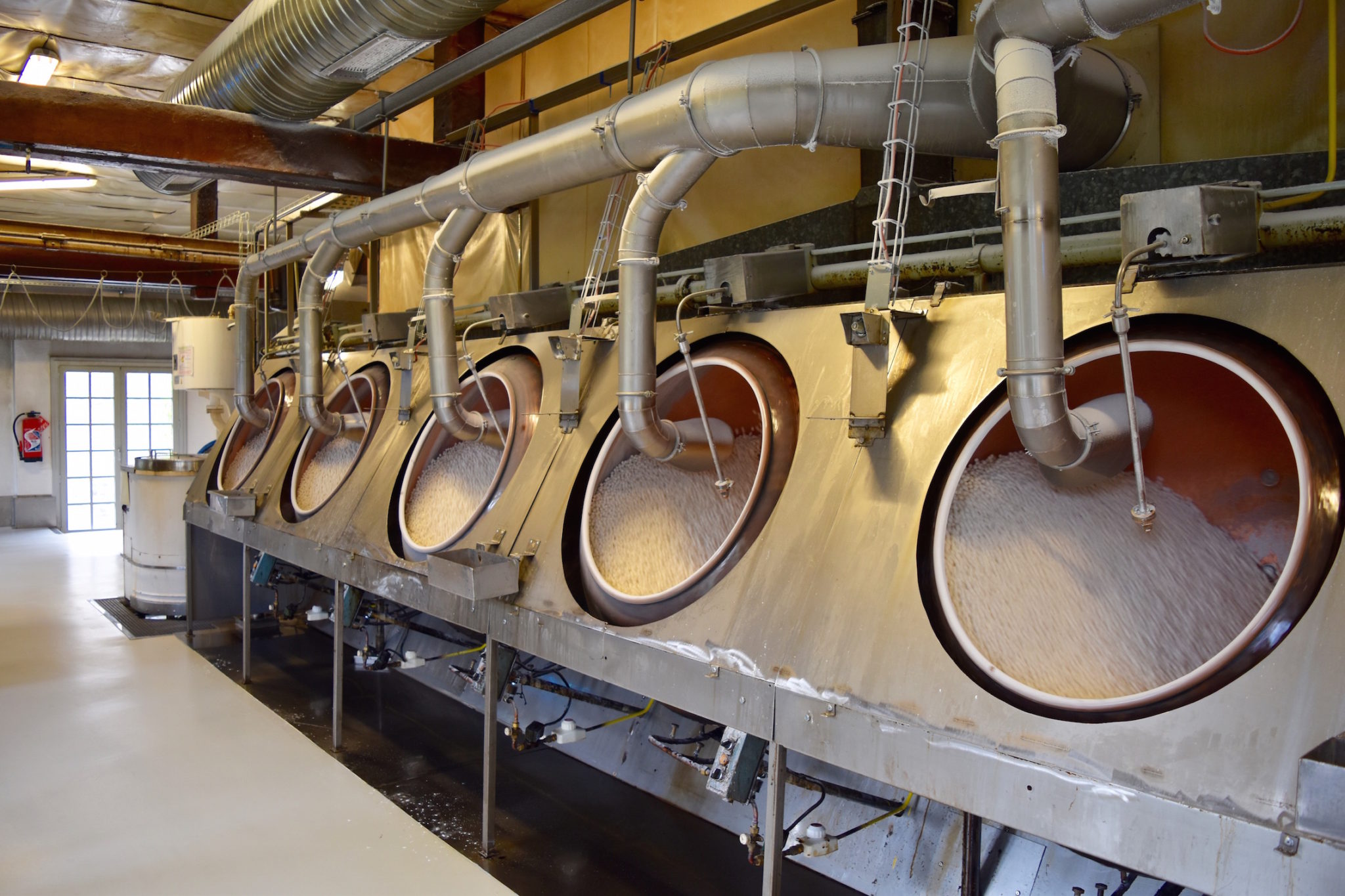 Continue onto Dijon, drop off your car and head back to London on the train. Or alternatively, continue your French road trip and drive to another region in France.
What to Drink in Burgundy
Burgundy is renowned for its wine, and the region produces some of the most expensive wines in the world. But there are plenty of affordable wines too. Burgundy has two grape varieties: Pinot Noir and Chardonnay. The wines made from these two grapes are then categorised into four classifications:
Regional
The majority of the wines are called 'Regional' wines and are labelled 'Bourgogne'. These are made from vineyards across the region.
Village
The next level up is 'Village' wines or 'Communal'. These are usually named after the town or village where the grapes are grown.
Premier Cru
Premier Cru wines are grown in special plots known as 'climats', which have recently been awarded UNESCO World Heritage Status.
Grand Cru
Grand Cru is regarded as the highest classification, and these wines are of course the most expensive. There are 33 Grand Cru vineyards and these produce only 1% of Burgundy's wines.
Finally, there are five wine growing regions within Burgundy: Chablis, Côte du Nuits, Côte du Beaune, Côte Chalonaise and Maconnaise. If that all sounds a little confusing, you can take a wine tasting course to brush up on your wine knowledge (and to enjoy sampling all the different wines!). Sensation Vin in Beaune offers a variety of classes or you can head straight to the vineyards, who will happily teach you about the wines of Burgundy.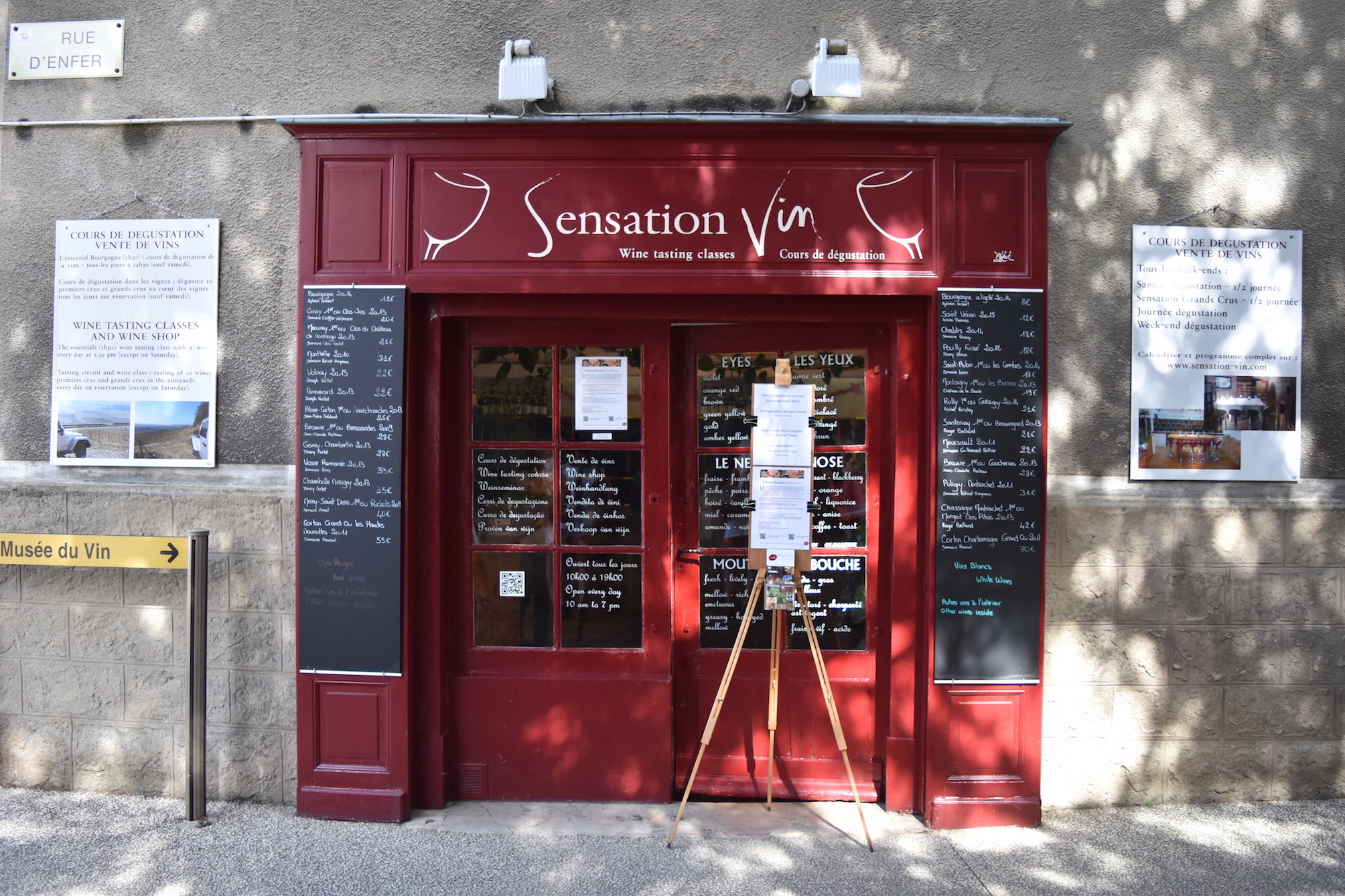 The 60km 'Route des Grands Crus' (Road of Great Wines), runs from Dijon to Santenay, passing through the Cote du Nuits and Cote du Beaune regions. You can drive the route, stopping off at vineyards along the way, or if you don't fancy driving (and want to enjoy a little more of the wine!) then you can also hire bikes and cycle the "véloroute" – 22km of bike trails through the vines.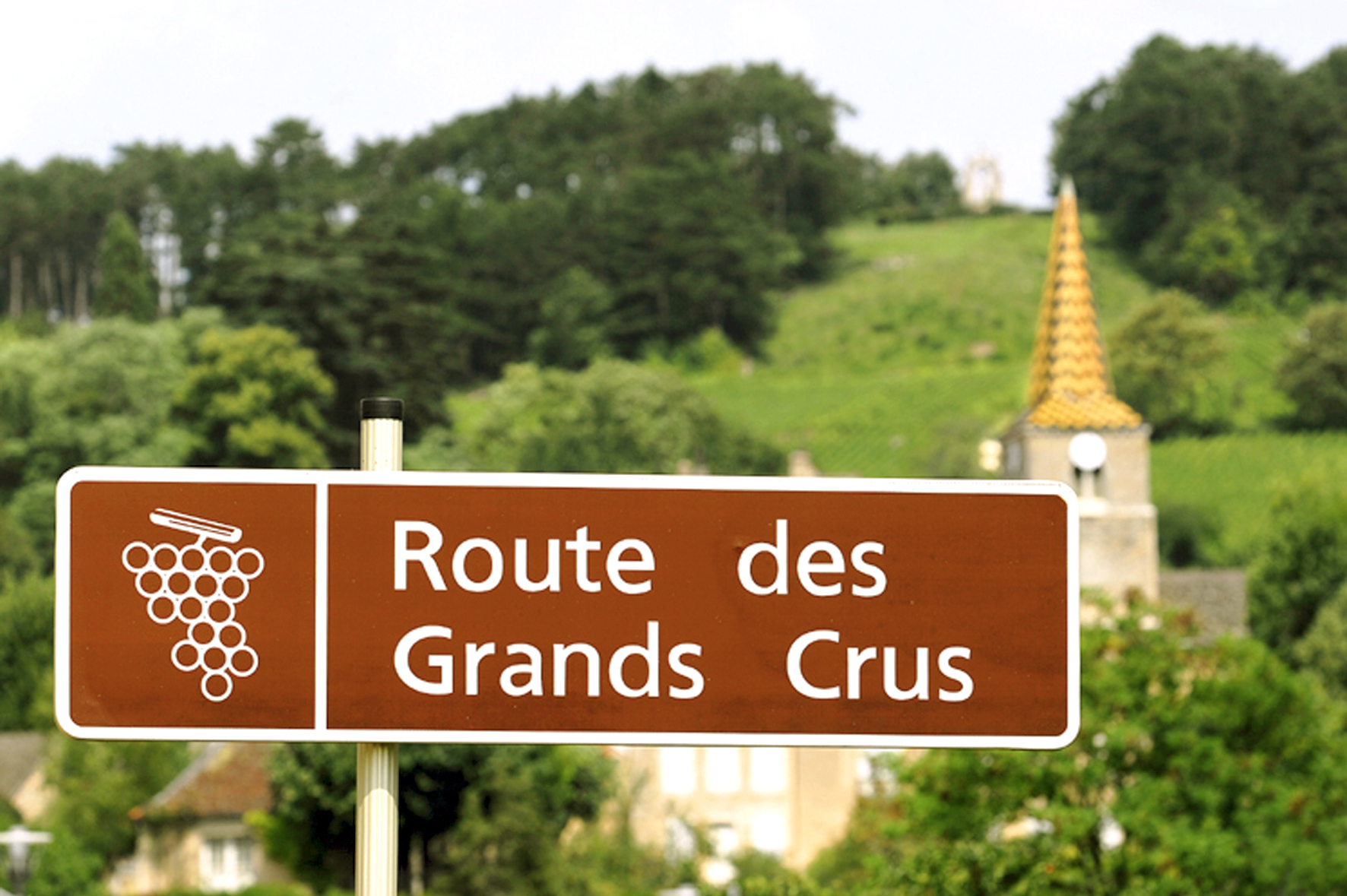 What to Eat in Burgundy
The French are renowned for their cuisine, and there is certainly no shortage of restaurants in Burgundy, with 29 Michelin star restaurants in the region. Including the aforementioned restaurants by Bernard Loiseau.
When it comes to local produce, Burgundy also has a great deal to offer. The region produces excellent meats, including Charollais beef, which is often used in the region's famous dish – Beef Bourguignon. This is a stew made with red wine, mushrooms, bacon and onions. Similarly, another popular dish of the region is Oeufs en Meurette, which is poached eggs served in a bourguignon sauce.
For the more adventurous, snails (escargot) are regularly found on the menu across the region, and there are freshwater fish, pates, wild mushrooms and delicious cheeses in abundance!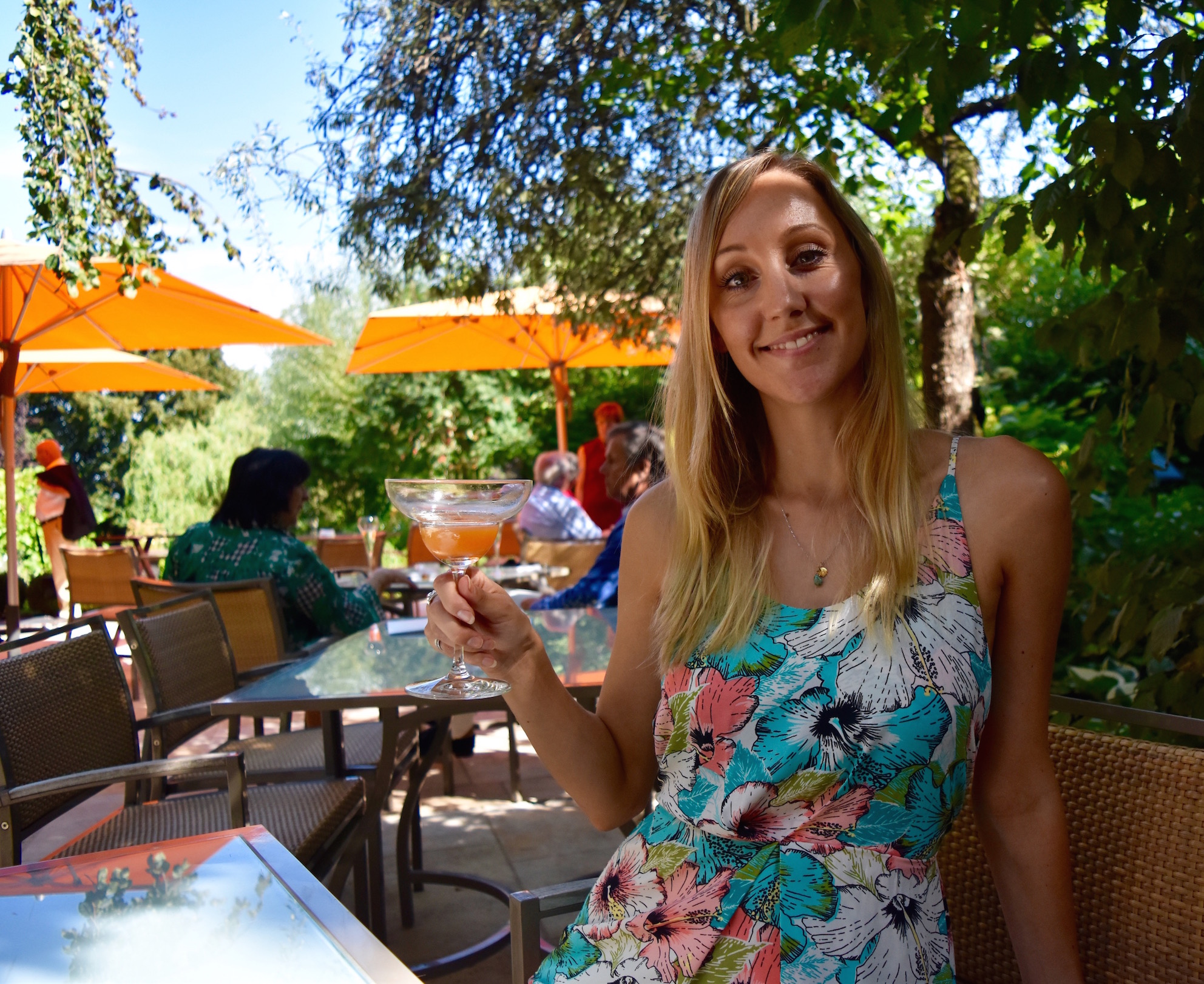 I visited Burgundy with very few expectations and I really fell in love with the region. Considering the amazing food and wine, stunning castles and beautiful scenery, I can't believe more people aren't heading to this part of France. But in a way, that's another thing that makes it so lovely as there are few tourists and it feels like a very authentic region of France.
Have you taken this Burgundy itinerary? I'd love to hear your thoughts in the comments below!
Thanks to Tourism Burgundy for hosting A Lovely Planet in Burgundy.
If you are a French wine lover you should check out my guide to Châteauneuf-du-Pape and wine festivals in the Alsace.