Contributors James and Sarah share their guide to diving on Bali's east coast.
When heading to Bali, we wanted something different, and although the draw of luxury accommodation, bars and restaurant were tempting, we instead opted for a more 'authentic' Balinese experience and travelled along the East Coast where we heard we can also spot some pretty amazing wildlife under the glistening Pacific ocean.
Nusa Penida
This island is so close to mainland Bali but much more peaceful, this is probably because most tourists head to Lembongan and the Gili Islands, but Nusa Penida is an overlooked gem, with absolutely stunning scenery and beaches. But be warned, there's so much to explore here you could end up staying a while as we did.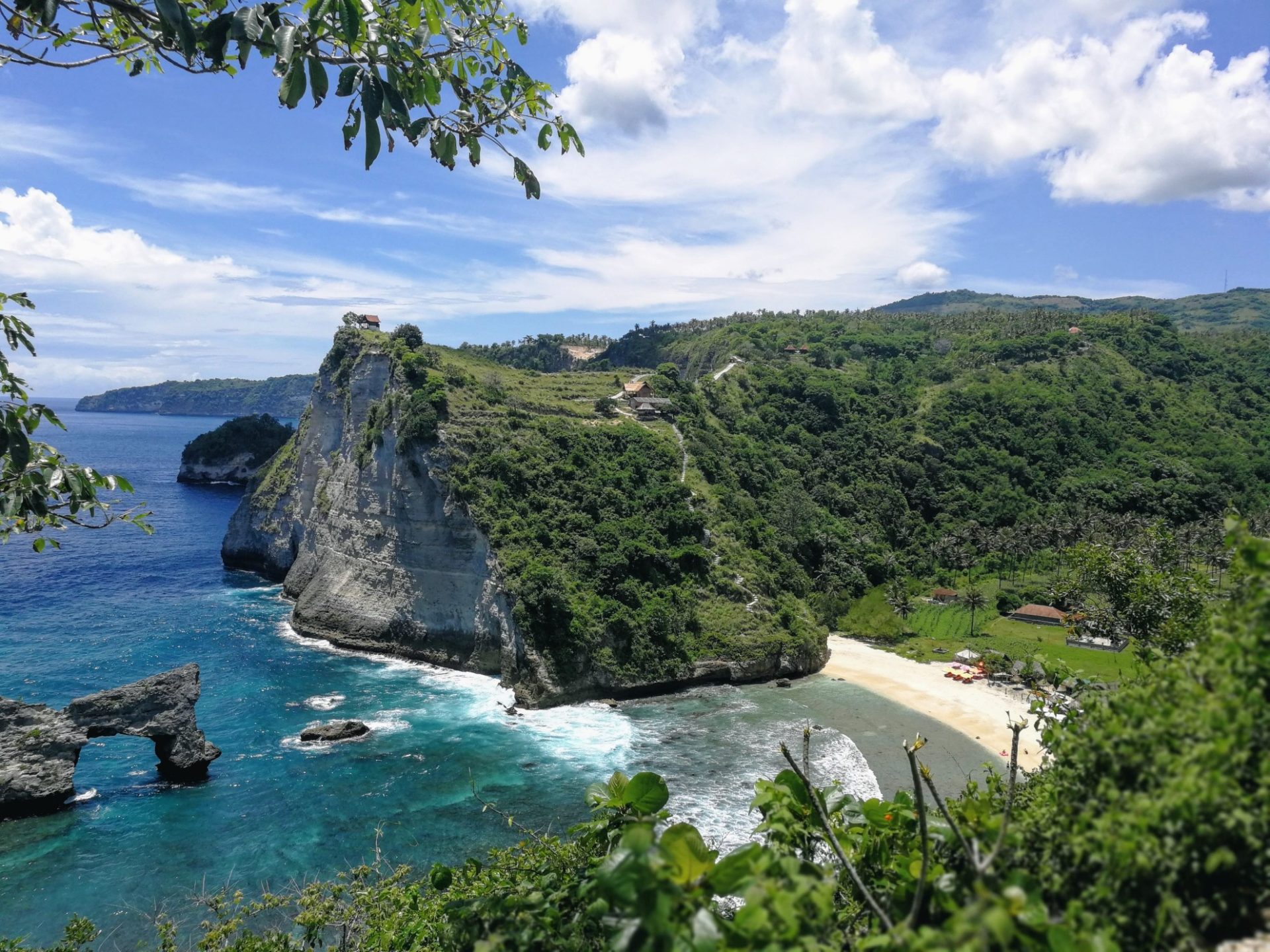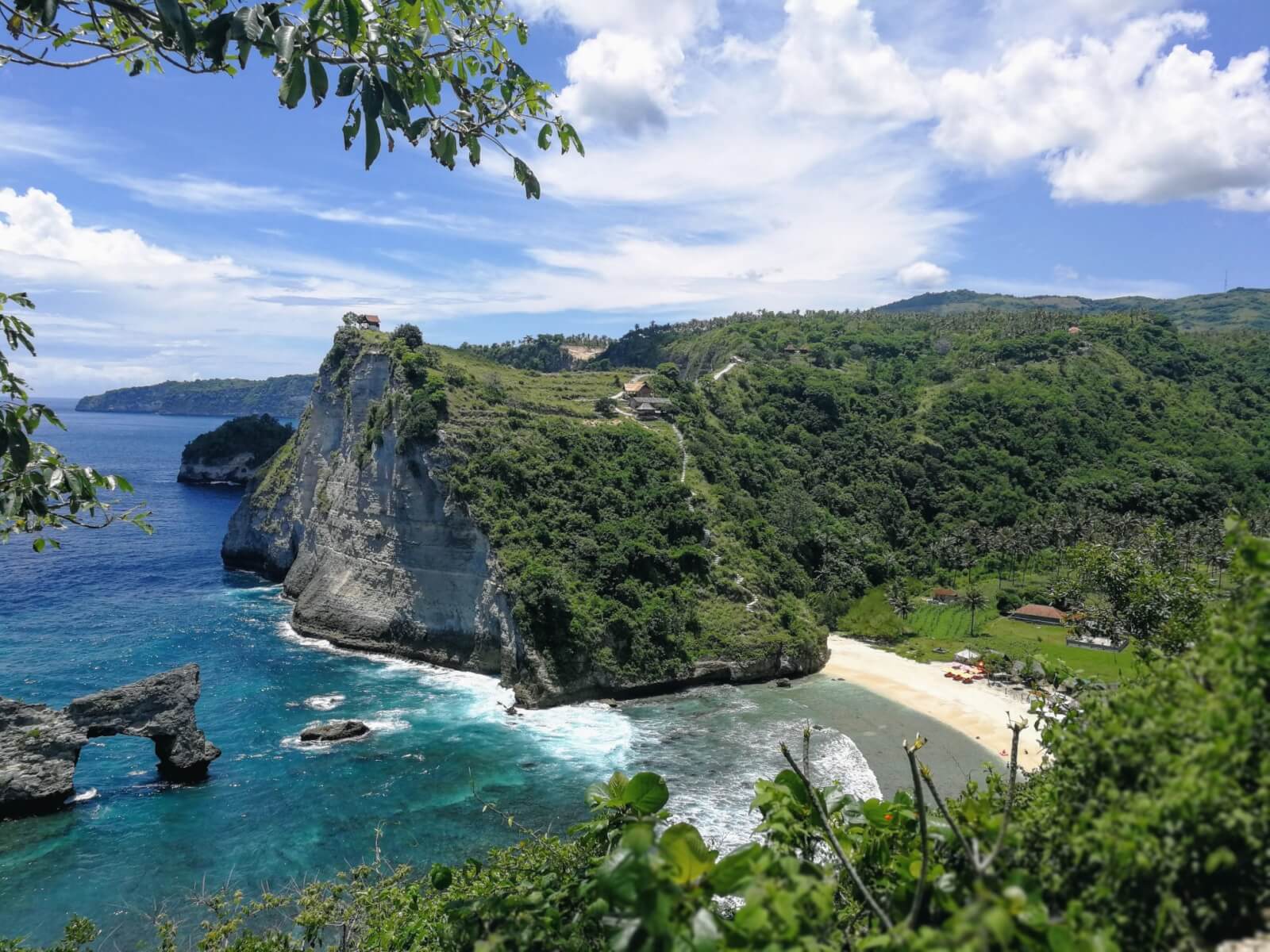 Disclosure: This article contains affiliate links. This means that if you click a link and purchase something I've recommended I may earn a small commission. This does not affect the price you pay but helps me to run this site. You can read my full affiliate disclosure here.
This island only recently received approval for development along the coastline, so you'll now see a mix of new properties amongst humble homes lining the coast, with more and more development planned.
We loved how the island still had a very local feel, with traditional Balinese culture part of everyday life. We ate mostly at local warungs (family shops) with our favourite dish being 'Nasi Campur', a mixed rice dish with tempeh, veg, nuts and coconut shavings.. delicious!
If you fancy being fancy, there's an awesome sunset spot tucked away up a hill called Amok Sunset.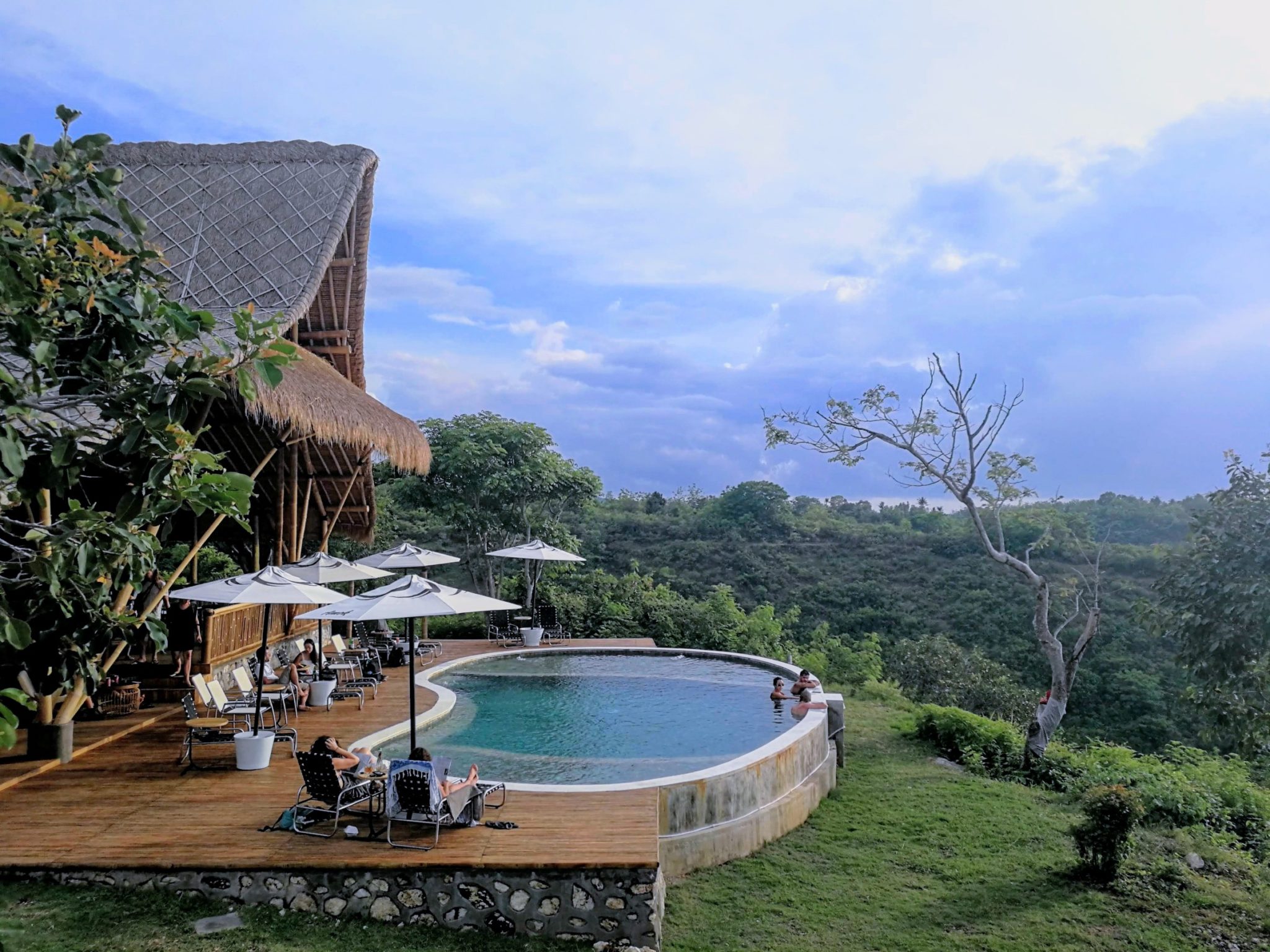 The most impressive thing about this place is that the pool sits off the cliff with unspoilt views of the ocean and a vantage point for the most beautiful sunsets.
Diving in Nusa Penida
This island has two unique draw cards for diving: The Mola Mola (Sunfish) and the graceful Manta Ray.
The Mola Mola is the largest bony fish in the ocean and can reach around 10 feet/4 metres!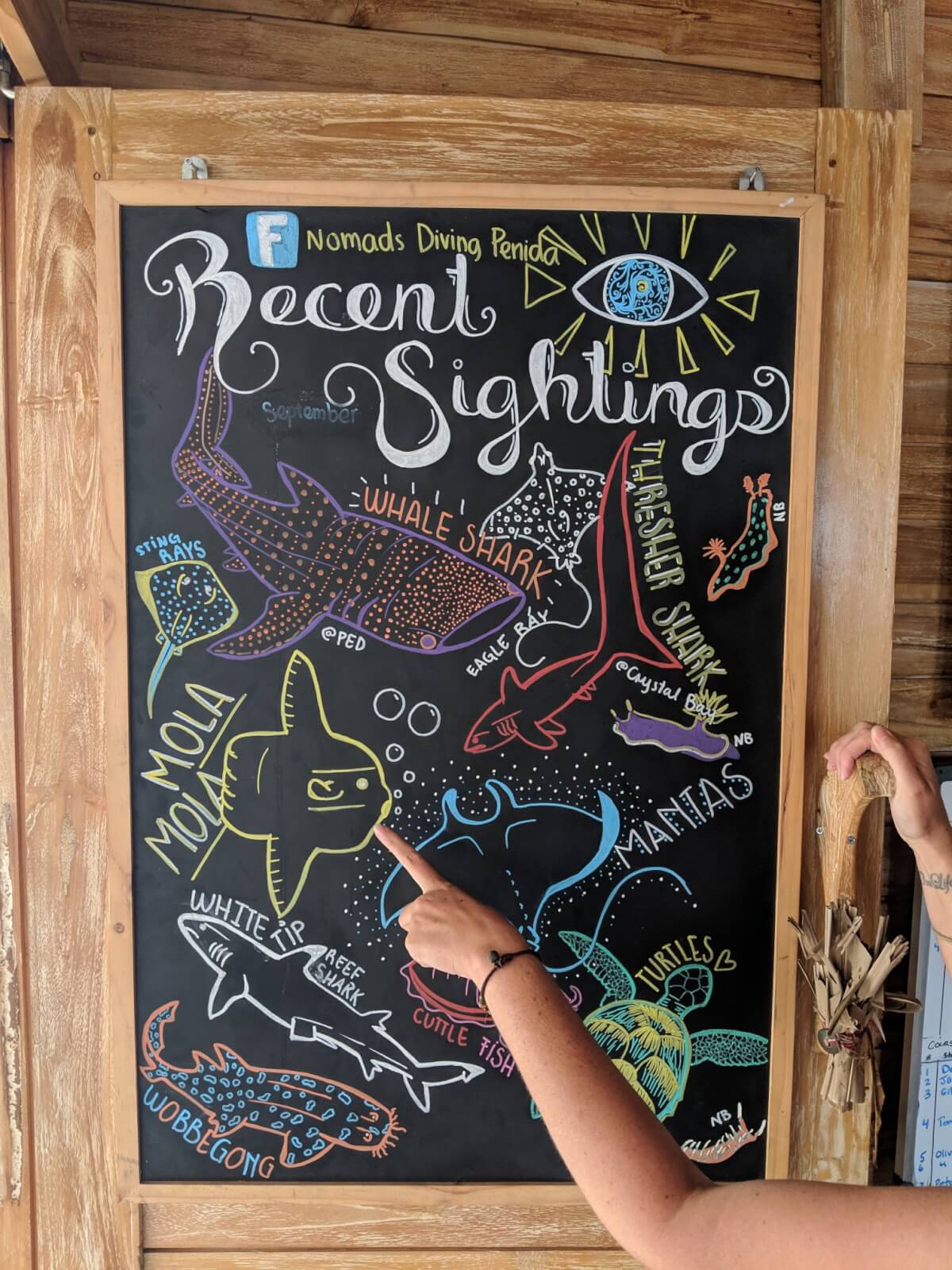 The best place to see Mola's is usually at 'Crystal Bay' between August – November.
It's a weird looking fish that fascinates many people – for us it's one of the top creatures we're yet to see underwater, so we'll be back in peak season!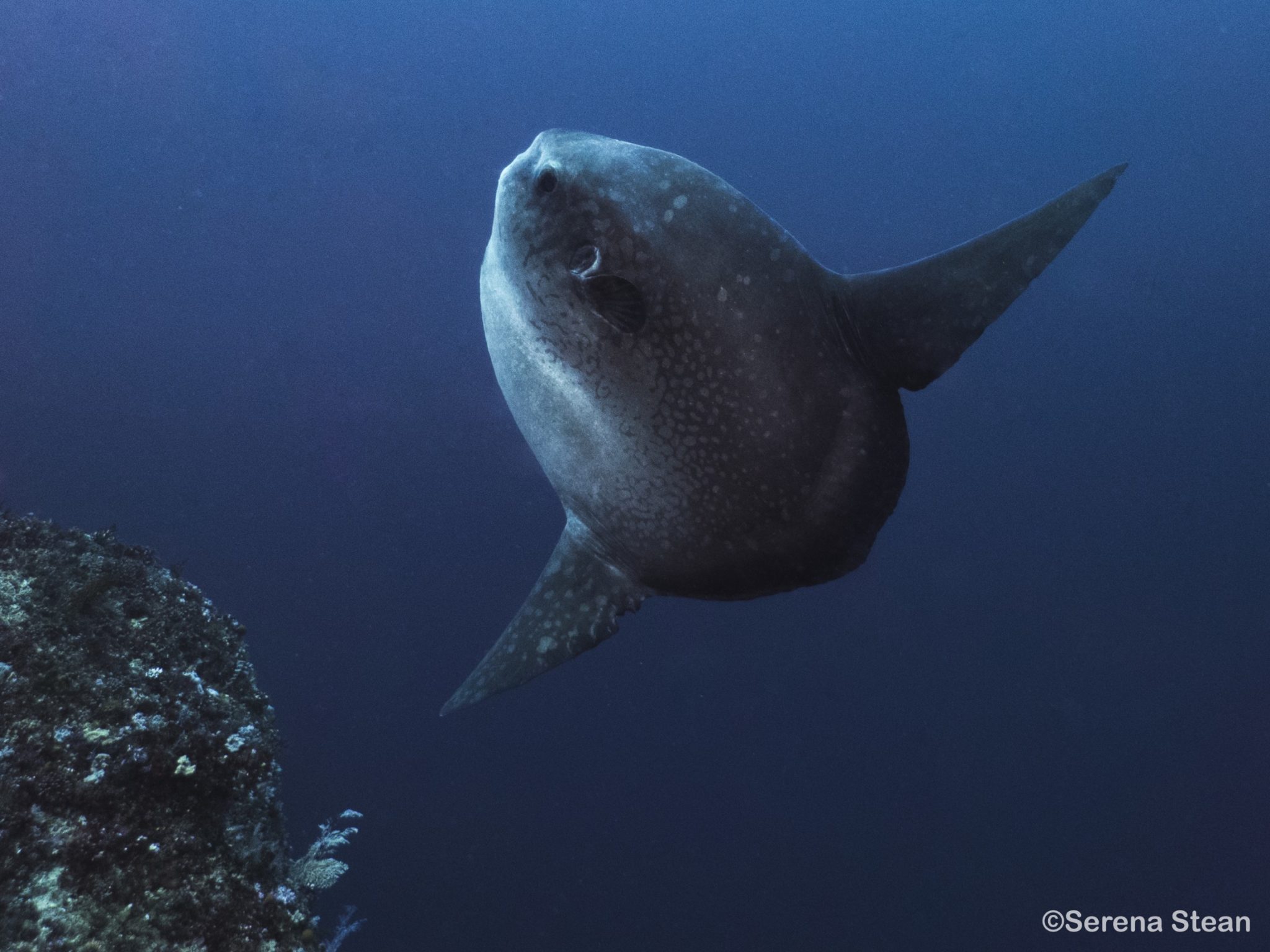 Manta Rays can be seen in Nusa Penida pretty much all year round, with a great chance of encountering them at various dive sites, such as Manta Point.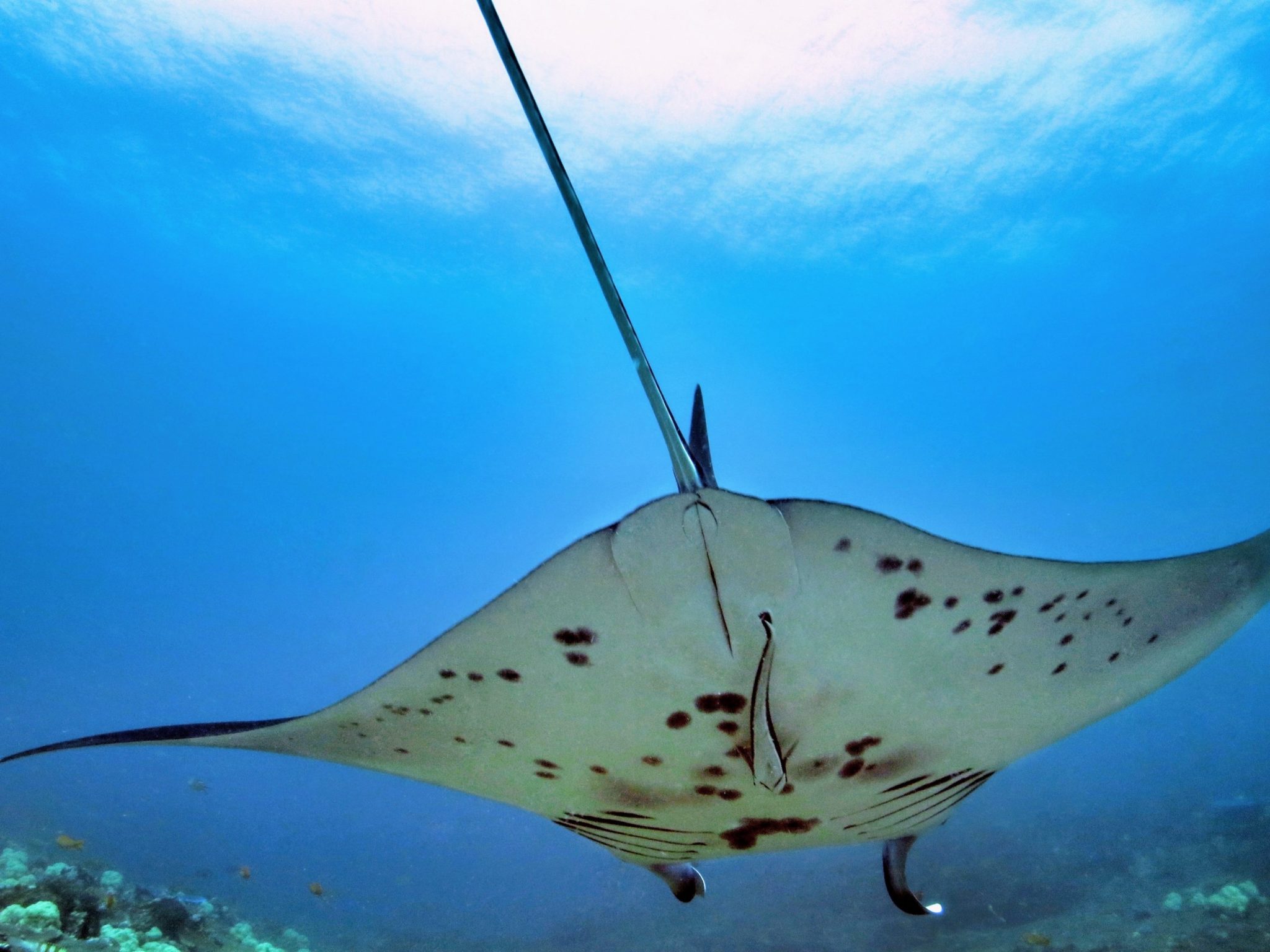 The coral at Nusa Penida is in good condition due to the strong currents that circulate the water, the key to maintaining a thriving underwater eco-system.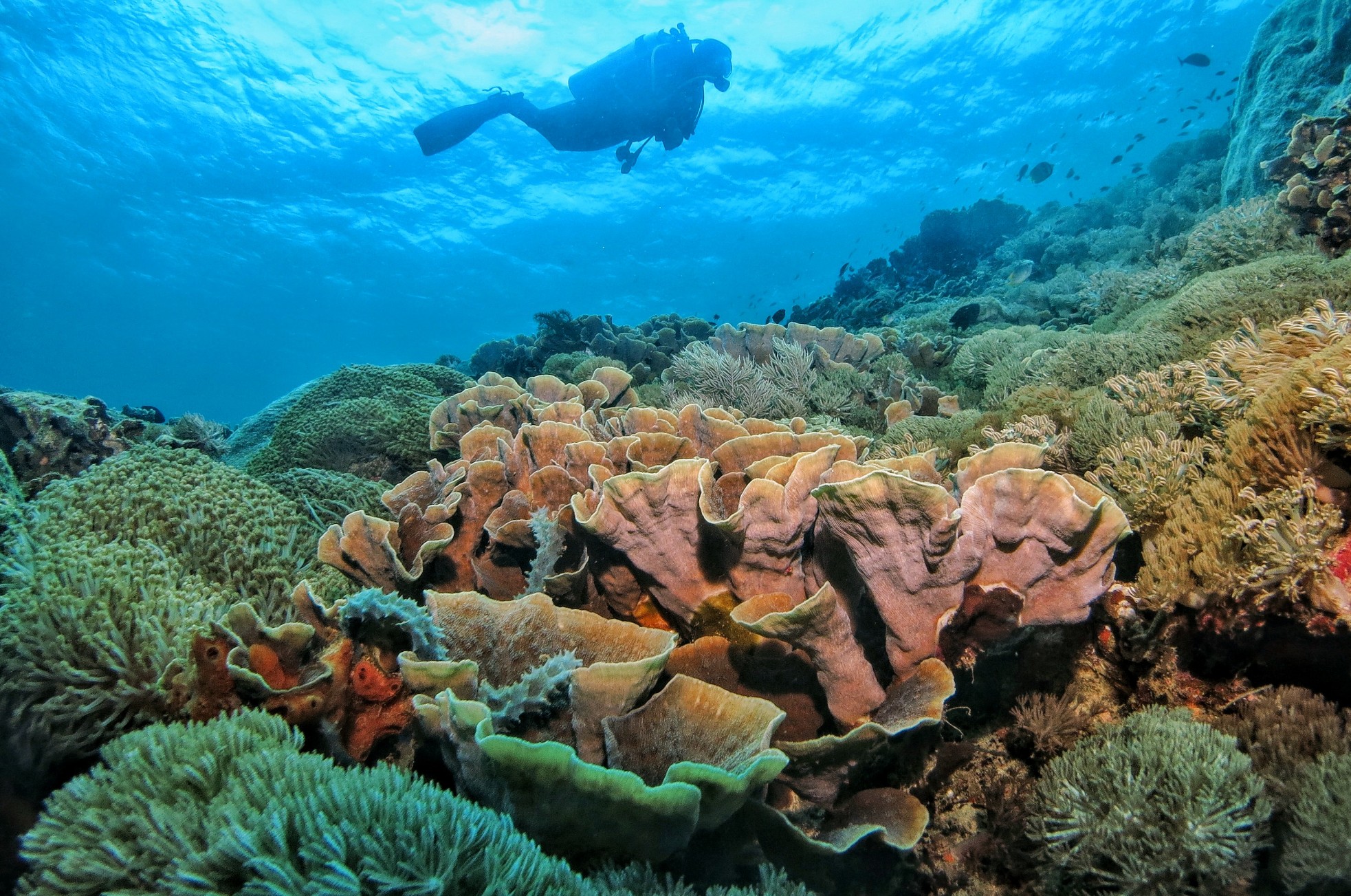 Dive Companies In Nusa Penida
We highly recommend Nomads Bali, an amazing bunch of dive enthusiasts that welcome all levels and use new and quality equipment. Even if you don't dive, their shop is right on the beachfront so you can enjoy a drink in the pool from their beach bar.
Nomads Bali are one of the new kids in town and take conservation very seriously.
They include conservation training in their courses, with their dive shop even built on a foundation of recycled plastic.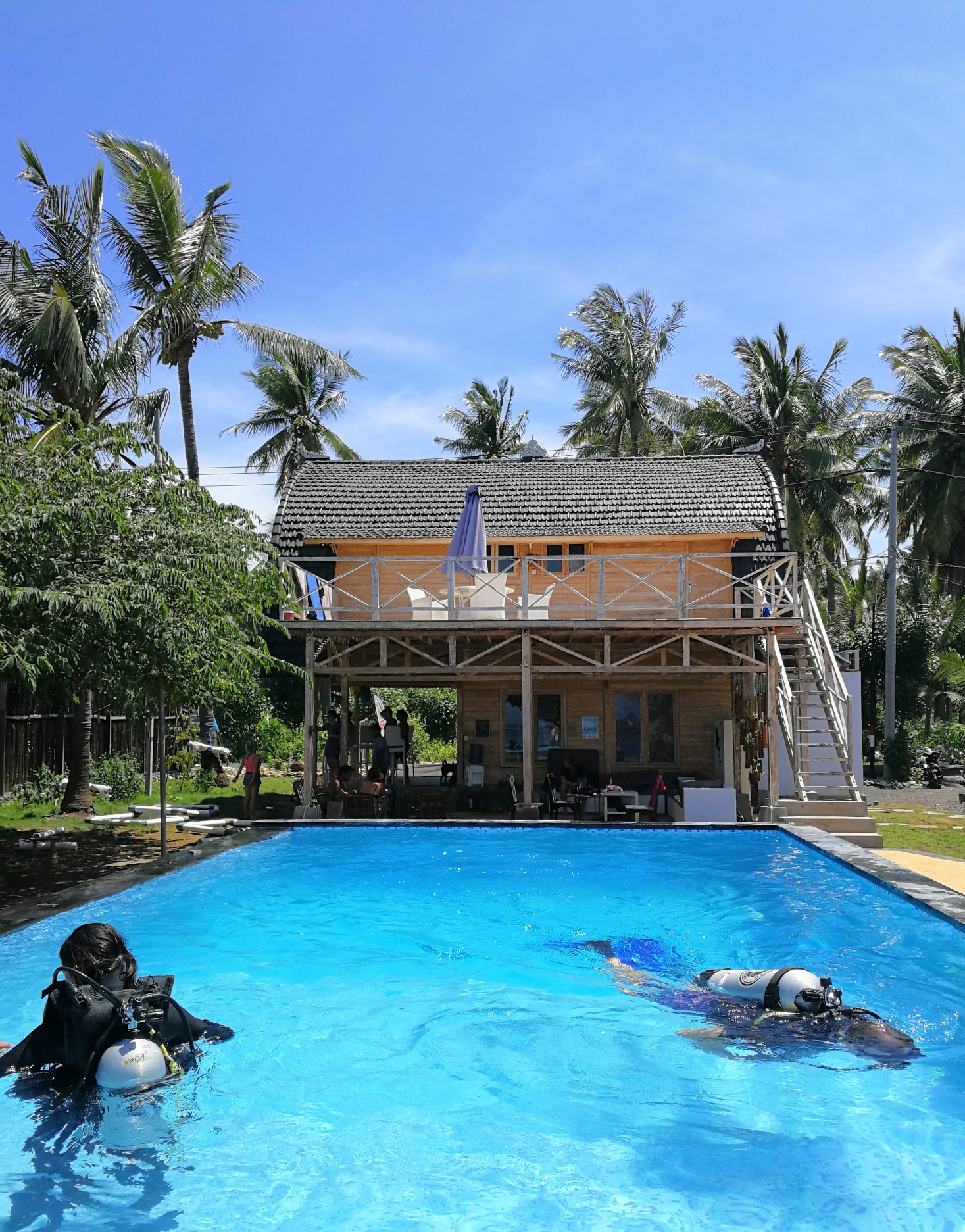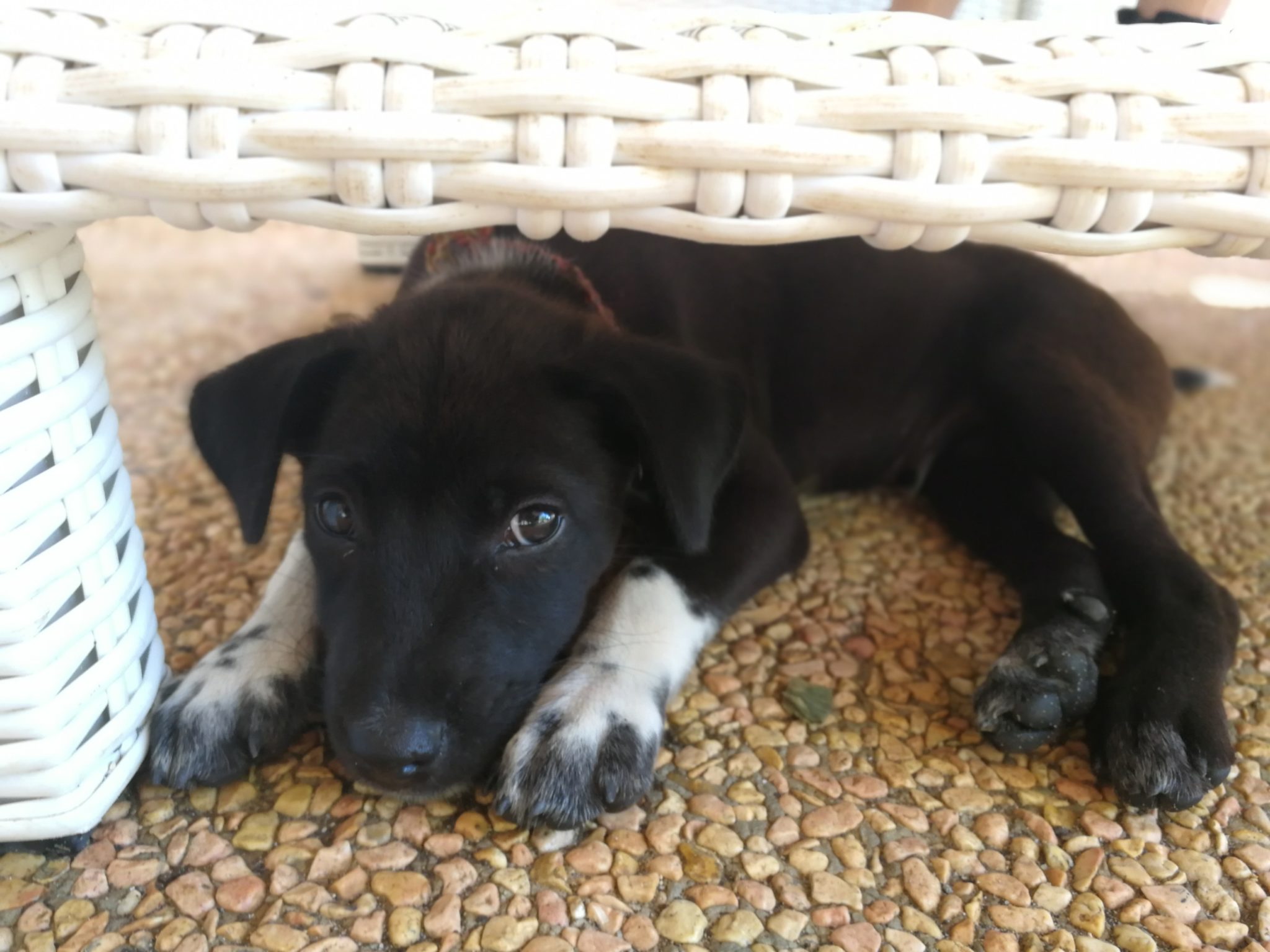 It was great to see conservation projects in action, such as collecting microplastic data. A filtering device is attached to the boat and skims the very top layer of the ocean to catch any floating items. These items are recorded and sent to a central database for further analysis, monitoring the correlation between tourism and microplastic.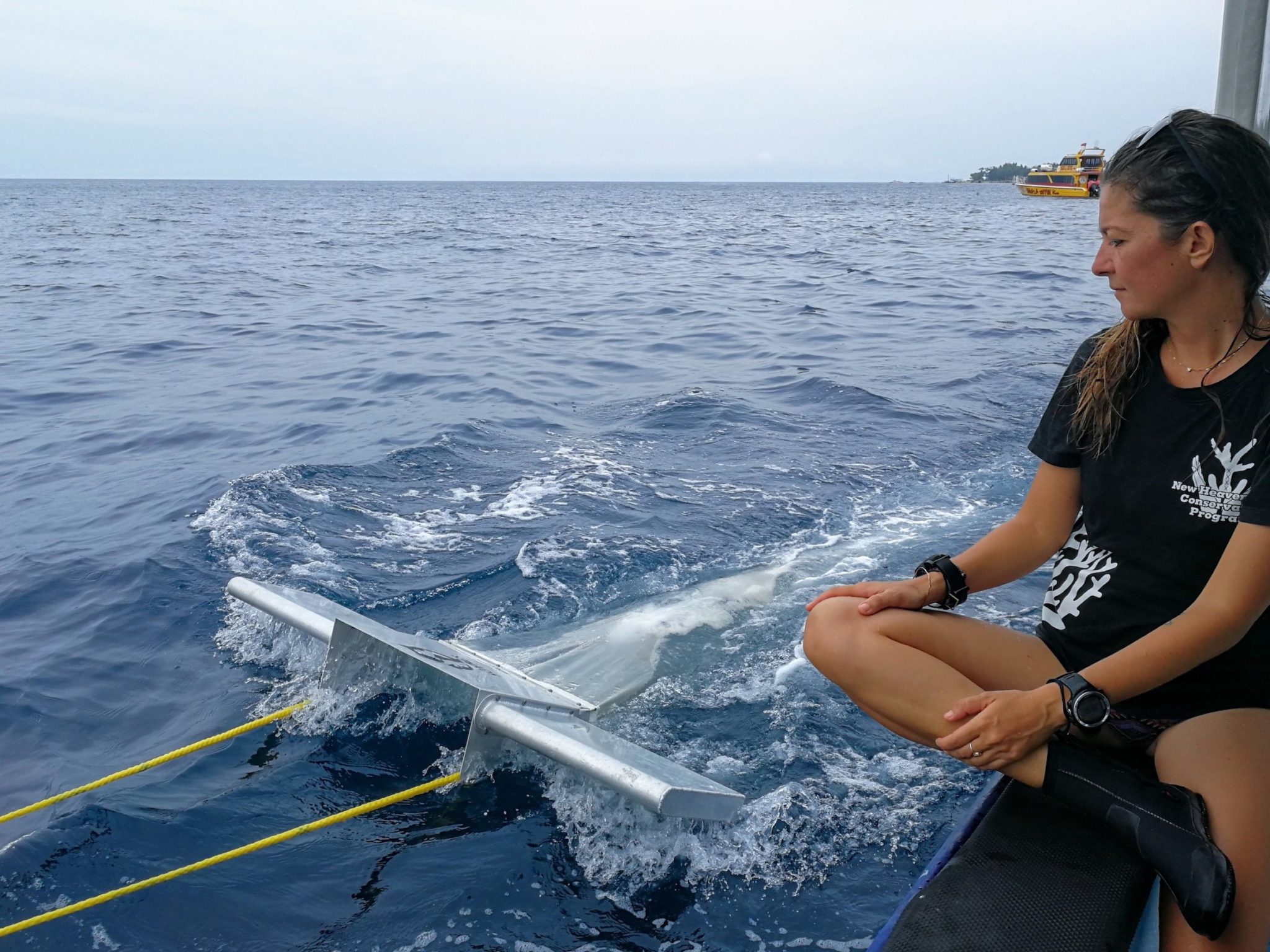 To help reduce the impact of tourism, we all need to do our part and follow a 'no trace' policy, otherwise, these beautiful environments won't be around for much longer.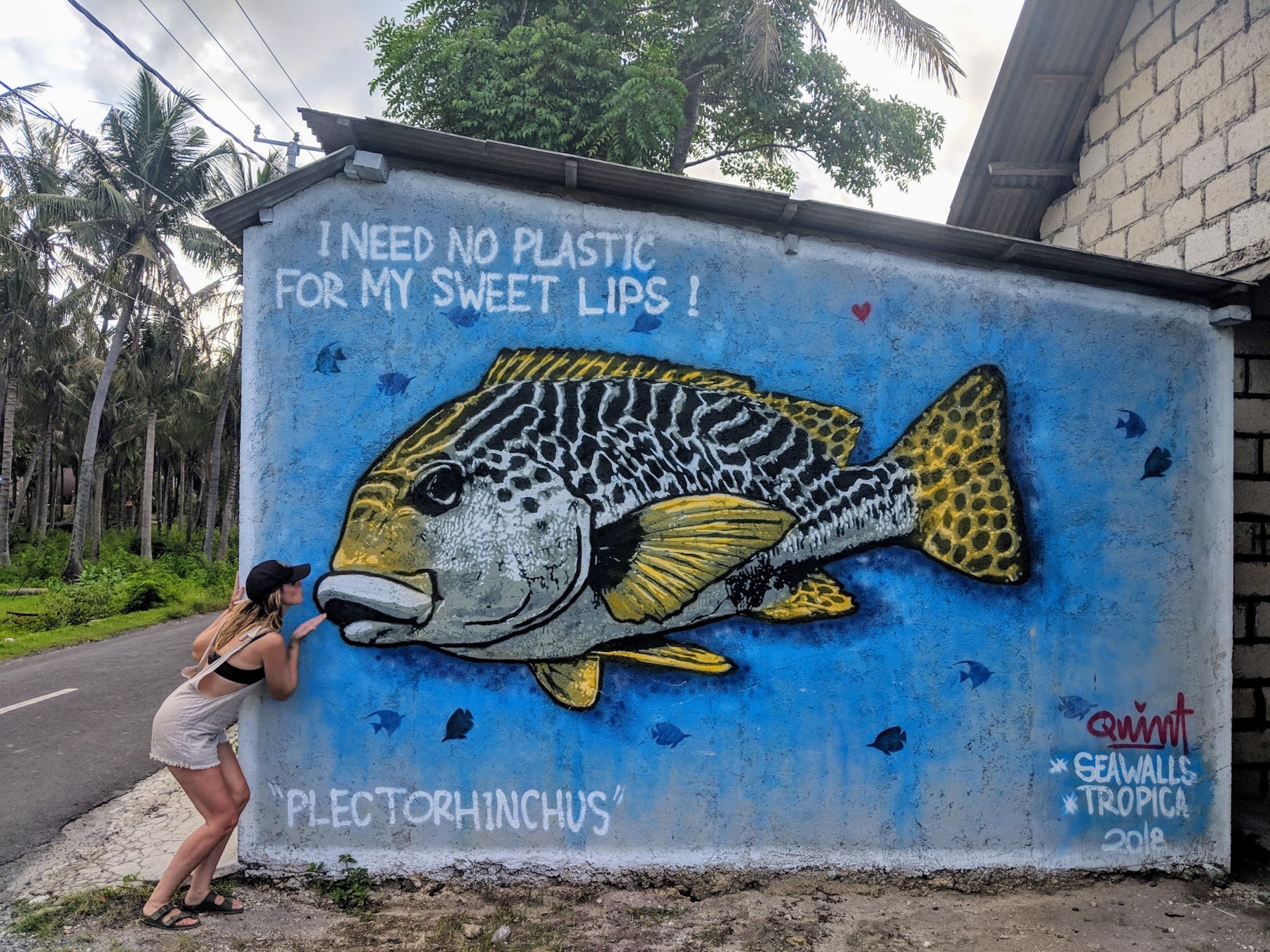 Where to Stay in Nusa Penida
There are plenty of places to stay, but the favourites book up in peak season so book ahead. We loved the bungalows at Nusa Majesty Bungalows, which were in such a great location, not too far from the dive shop and just behind Papila's Coffee House for that essential coffee fix.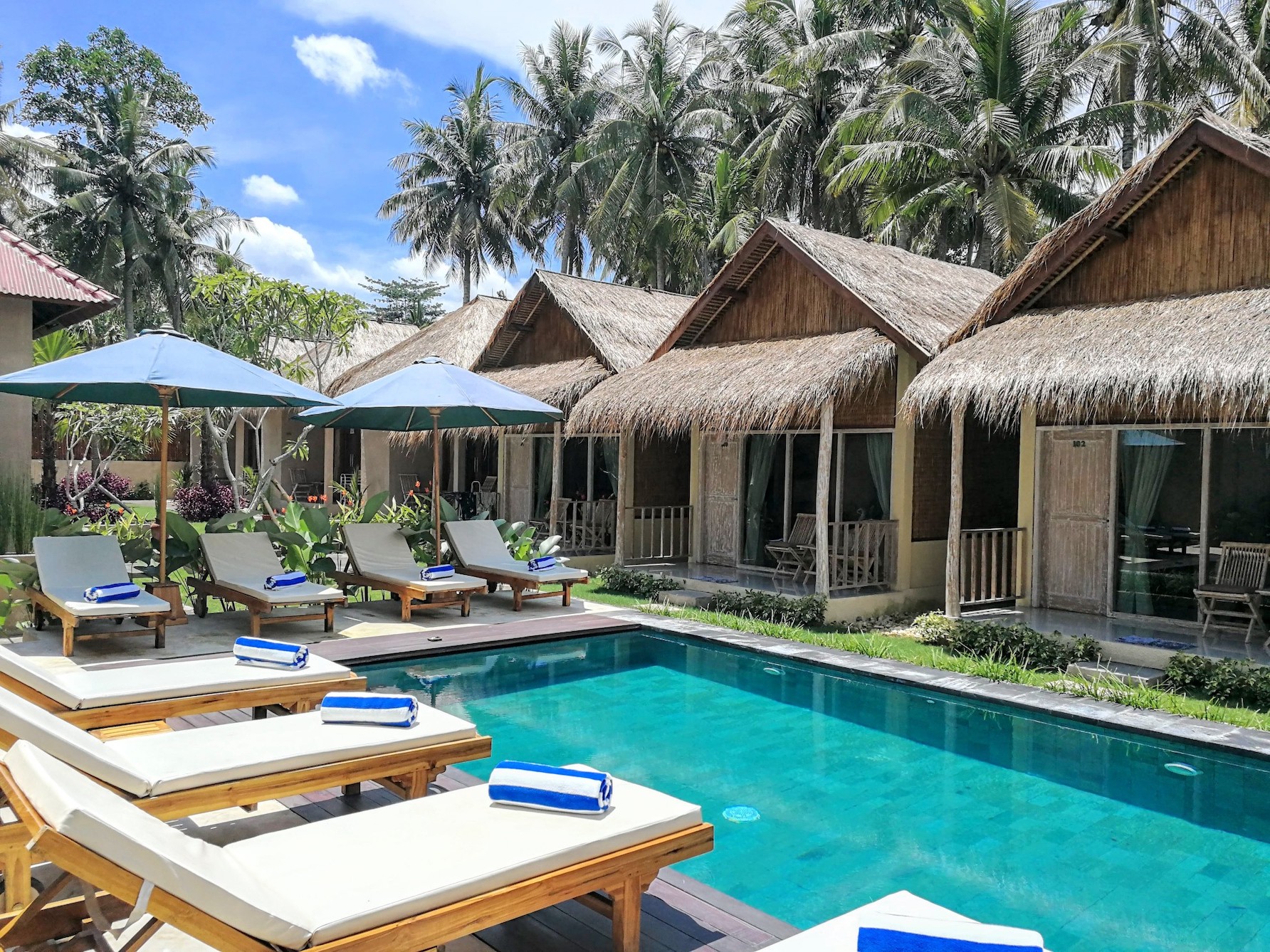 Getting to Nusa Penida
Nusa Penida island is east of mainland Bali and next to the smaller and more popular island of Nusa Lembongan. You can easily take a fast ferry boat with providers like Perma Travel. There are direct flights to Bali from Sydney and flights with a stopover from London.
Check out our favourite dive sites in Southeast Asia!
Amed
Our next stop is Amed on the east coast of Bali and not too far from Nusa Penida. Generally, Bali is very easy to navigate with most hotels arranging easy transport for you.
Diving in Amed
It did surprise us how many dive shops there are in Amed, so choosing one can be very overwhelming, where do you start?
We always consider equipment quality and how a dive shop supports the local community and environment. One of the longest standing shops in Amed is Ecodive, so we spent two days diving with them.
Dive Sites in Amed
Everyone diving in Amed is planning to dive the famous Liberty Wreck. This wreck was hit by a Japanese torpedo and beached near Tulamben. In the 60's the local volcano Mount Agung erupted, causing the ship to slip off the beach and finally sink.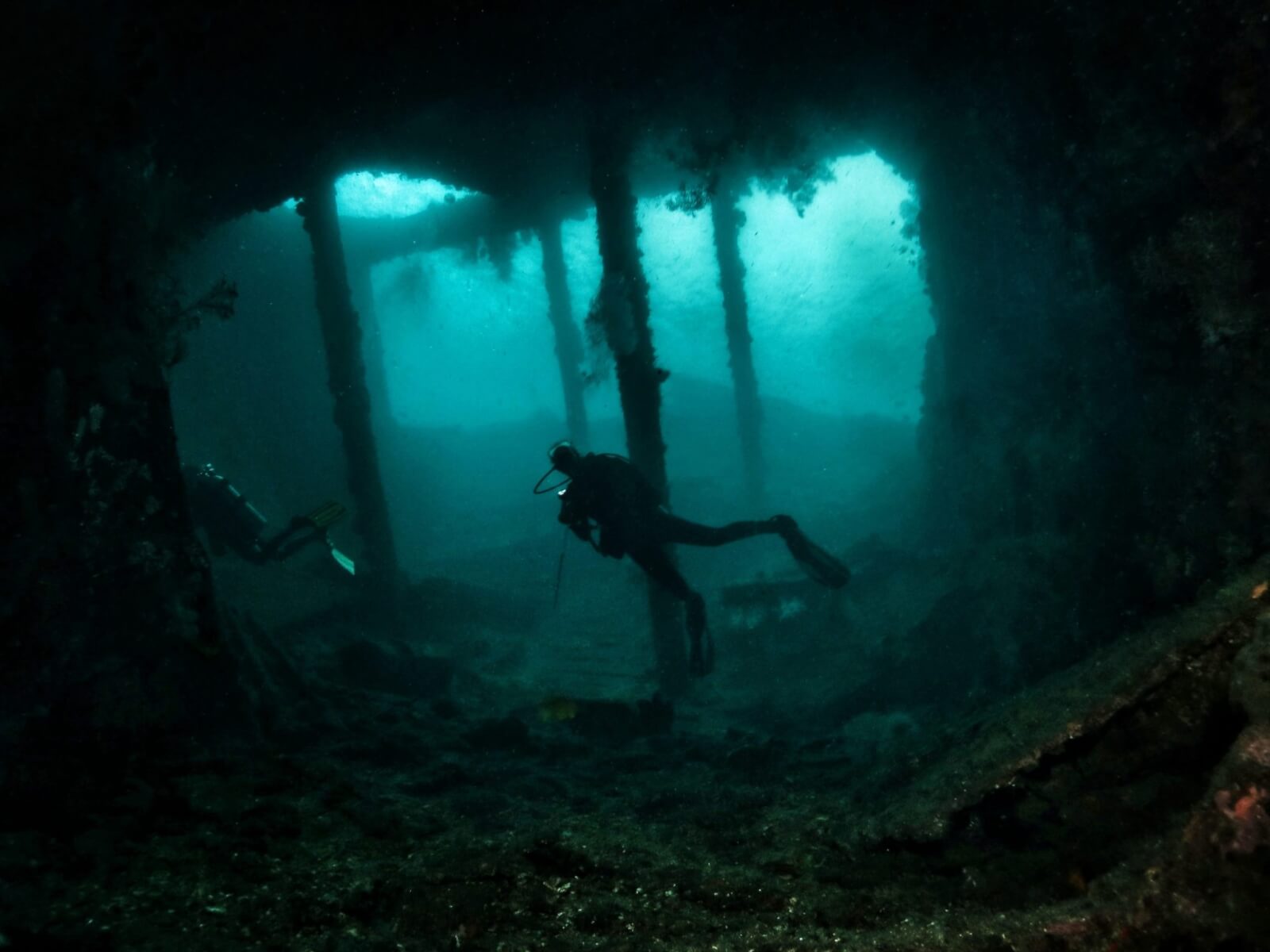 This is a unique dive site as the wreck is very close to shore and it's between 9m to 30m, providing a place for scuba, snorkelling and free divers to explore. As a result, it does get very busy here, however, the wreck is large enough to avoid other people. We would recommend early morning or dusk during the high season to avoid the crowds.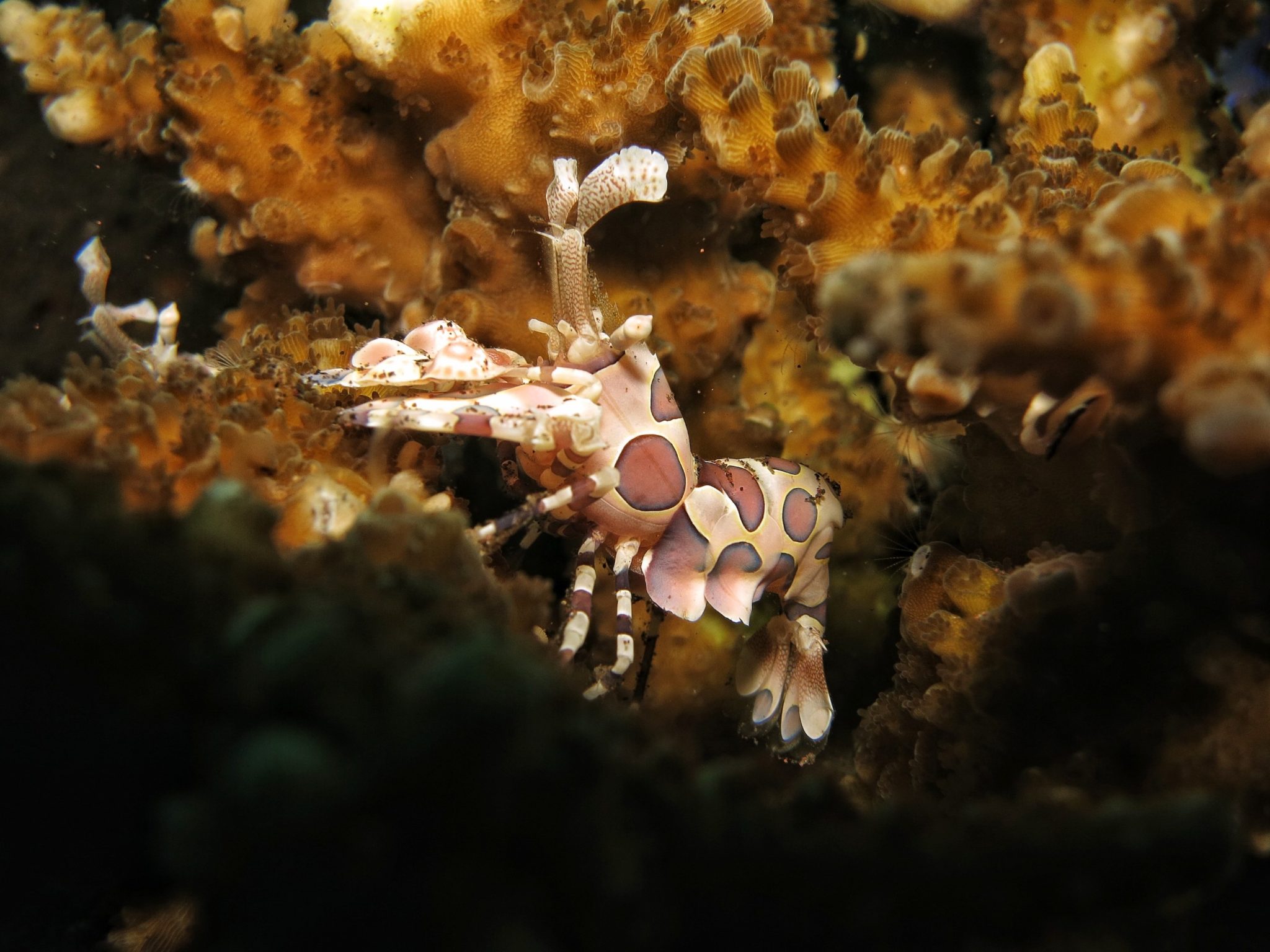 If you look closely in the surrounding areas of the shipwreck, you'll find some pretty cool creatures such as this Harlequin Shrimp.
Check out this Pikachu Nudibranch hanging out on the seabed.
Around Amed
We love to explore the local area on two wheels, so we followed the coastal road and went inland between Mount Agung and the coast.
A beautiful drive along the coast, through small local villages and lush scenery. (Allow 4 hours with stops).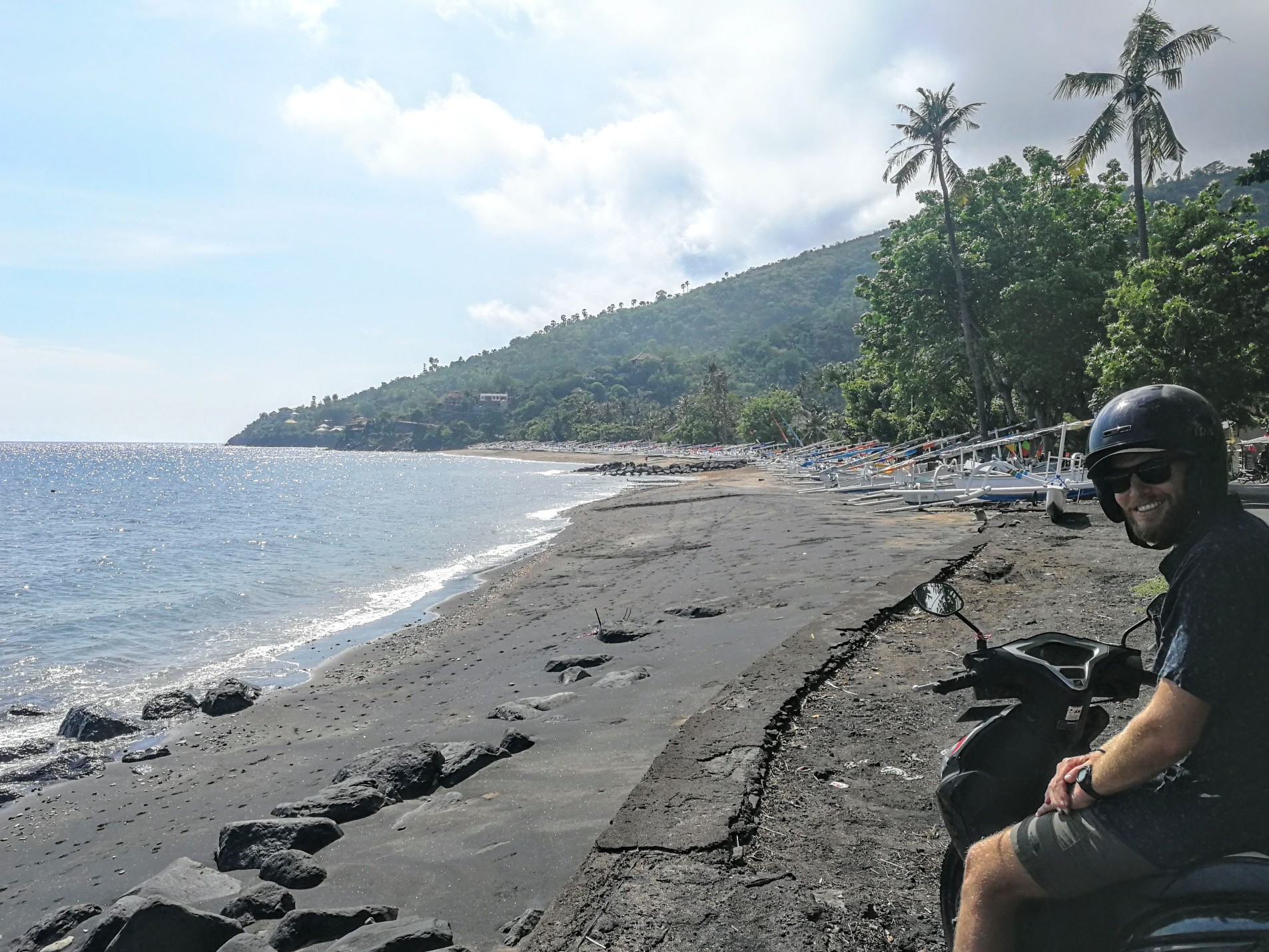 Freediving in Amed
Amed is host to a few freediving schools, a perfect birthday present for James. He chose the two day Level 1 course with Apneista, a classroom only meters away from the ocean.
They combine free diving techniques with yoga and now have a great training pool at their partner space Blue Earth Village – an amazing space of restaurants, yoga studios and chill-out areas. Blue Earth does an awesome pizza and has a super funny 'Quiz night'.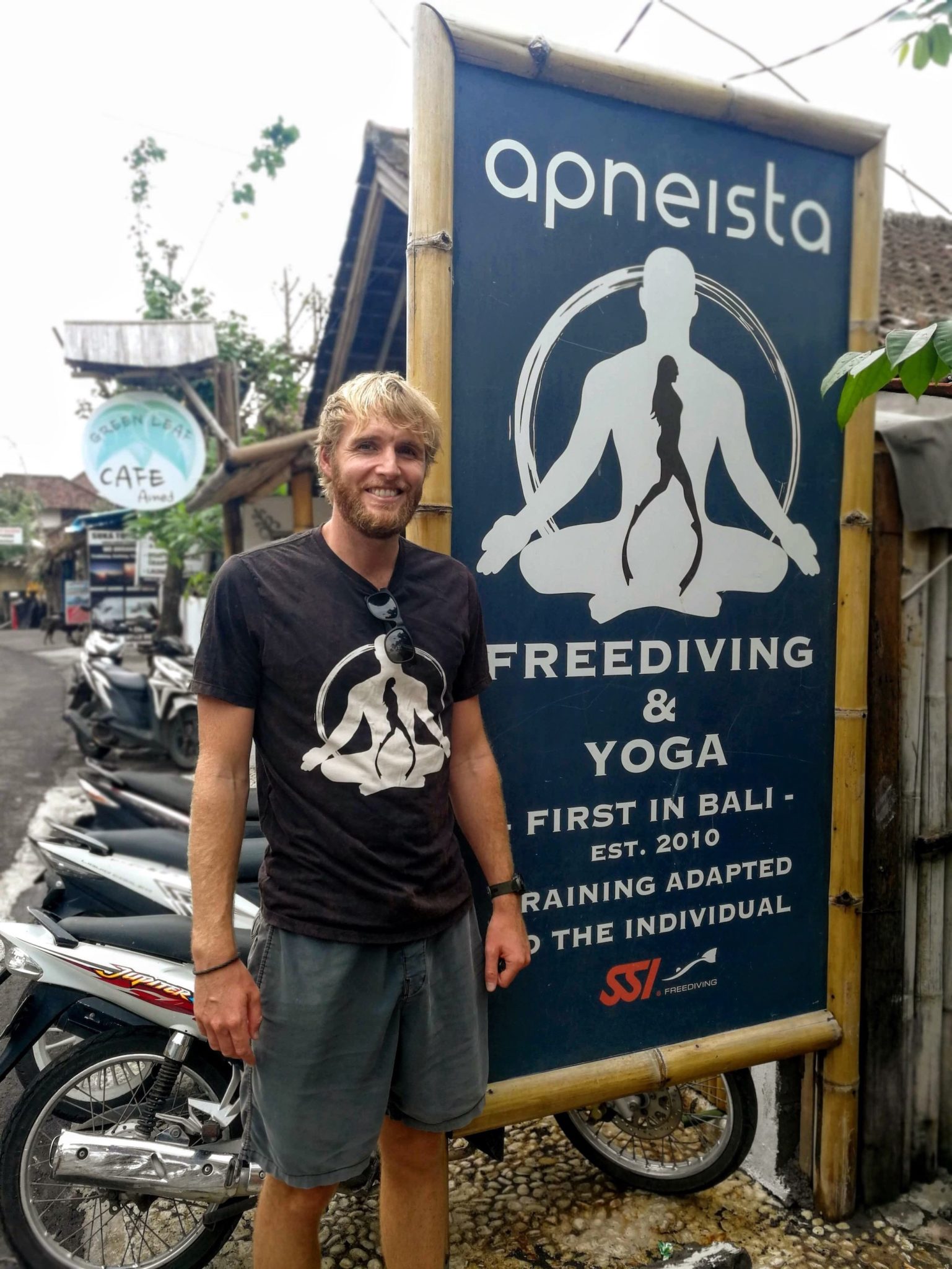 James spent some time in the classroom learning about the physiology of freediving, training techniques, safety measures and relaxation techniques. It was then time to put things into practice in the water using markers along a submerged line. After the two day course, James was able to free dive down to 16m thanks to his amazing trainers.
Where to Stay in Amed
We chose a mid-range place, staying at the bungalows at Jukung Dive Bali who have two lovely swimming pools. We recommend hiring a bike if you stay here to get around town, as everything stretches along one main coastal road.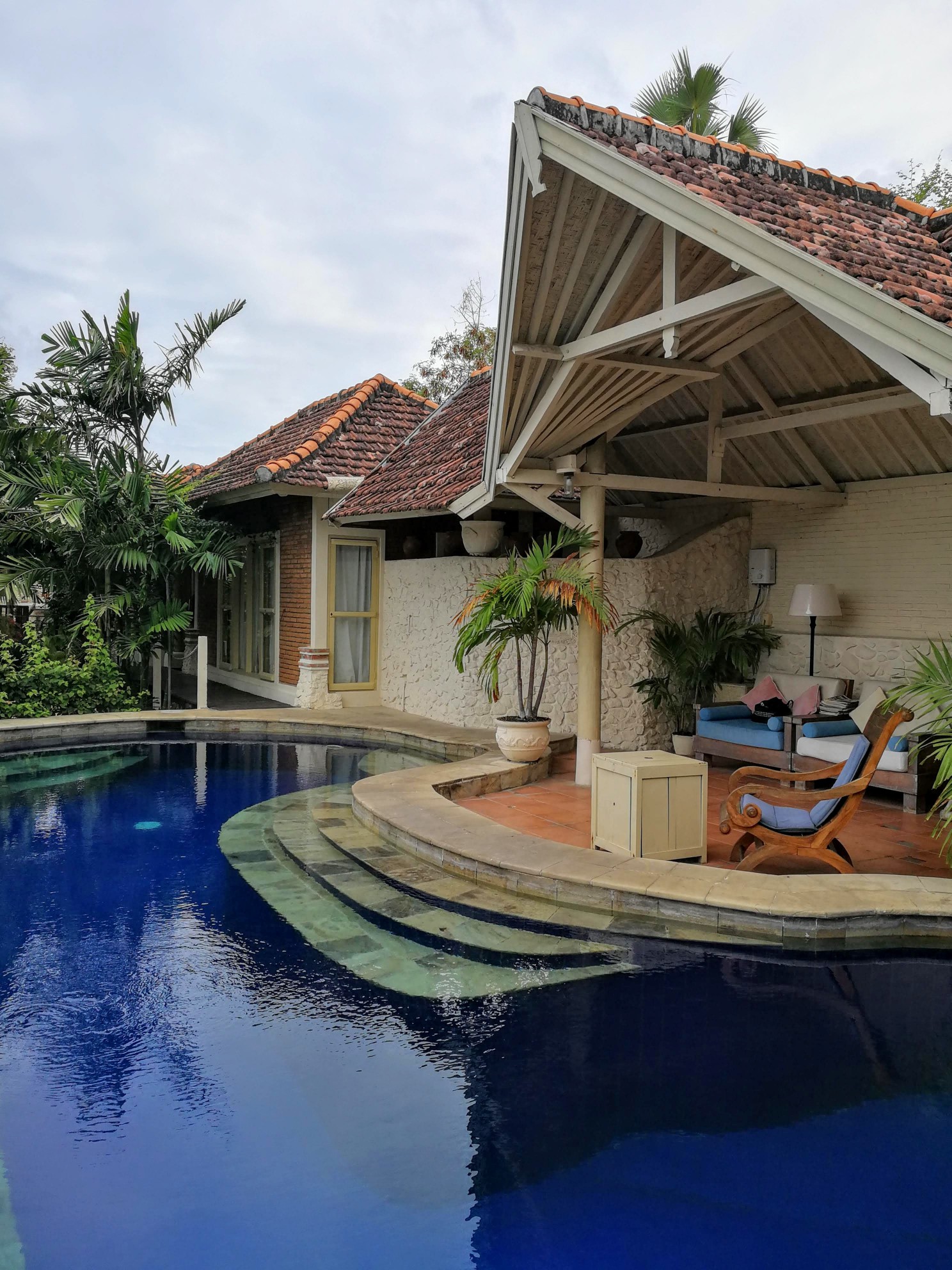 Getting to Amed
Amed is within easy reach of Kuta with a 4-hour bus ride or 2 hours from Ubud. We travelled with Perama (shared van of 12) – reliable and great value. The more you book with them the better the discounts too.
If you have even more time check out our guide to spending 5 days in Ubud, which can easily be tied in with a week or two week Bali itinerary.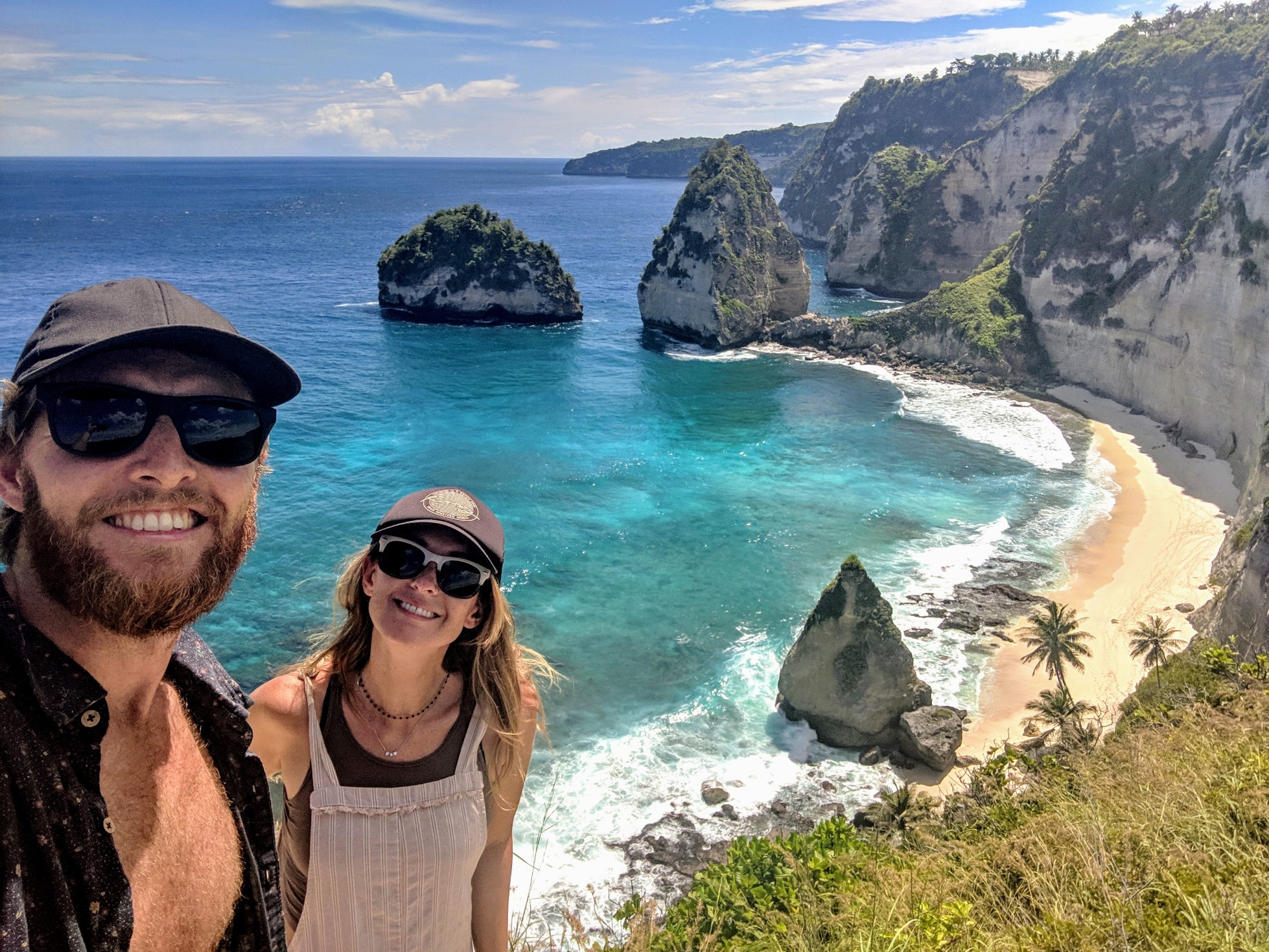 Thank you to Nomads Bali in Nusa Penida and Ecodive in Amed for hosting A Lovely Planet.
Travelling to Bali? Check out our other guides and hotel reviews here.