Sarah and James have spent the past year travelling around Southeast Asia seeking out great dive destinations. After much deliberation, they've whittled it down and come up with a list of their favourite spots for diving in Southeast Asia.
---
Southeast Asia has fantastic dive sites, and we have had some incredible experiences during our travels. As always the conditions and random encounters really determine which sites become your favourites, so don't get too hung up on visiting the 'top' Southeast Asia dive sites you read about…if you visit any of these dive locations you will enjoy some of the best diving in Southeast Asia. Enjoy!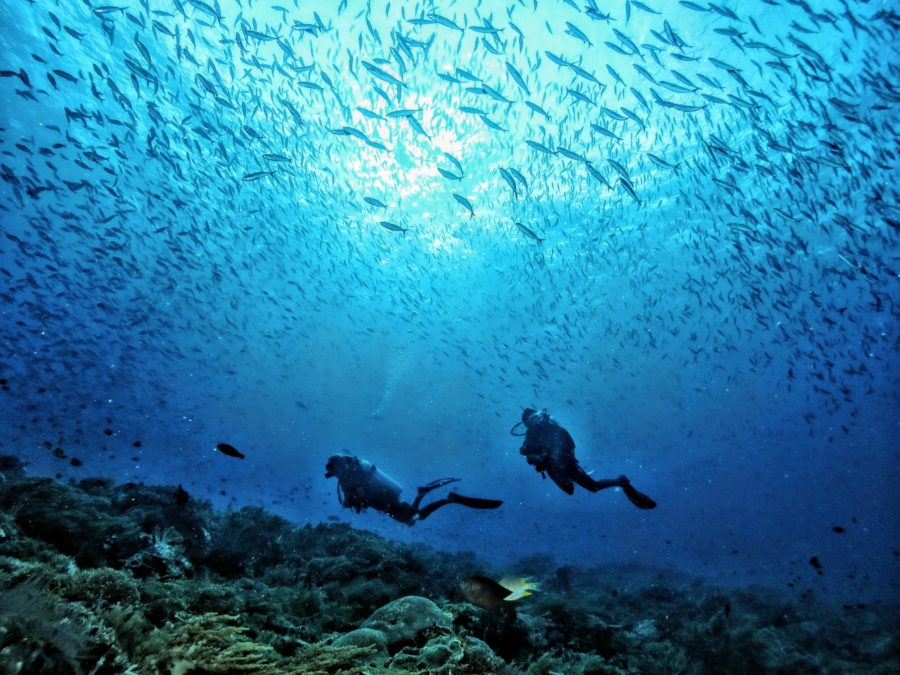 Komodo
Where: Indonesia, Flores
Good for: Mantas & thrilling currents
Time of year: March to December
How to Get to Komodo
Labuan Bajo is the main hub for Komodo National Park with an airport connecting to Bali (1hr).
Dive Sites in Komodo
Manta Point
We were in Komodo in December which brings lower visibility, BUT so many manta rays! This dive site sees mantas….everywhere! In some parts, it's shallow enough for some great snorkelling too (if current allows).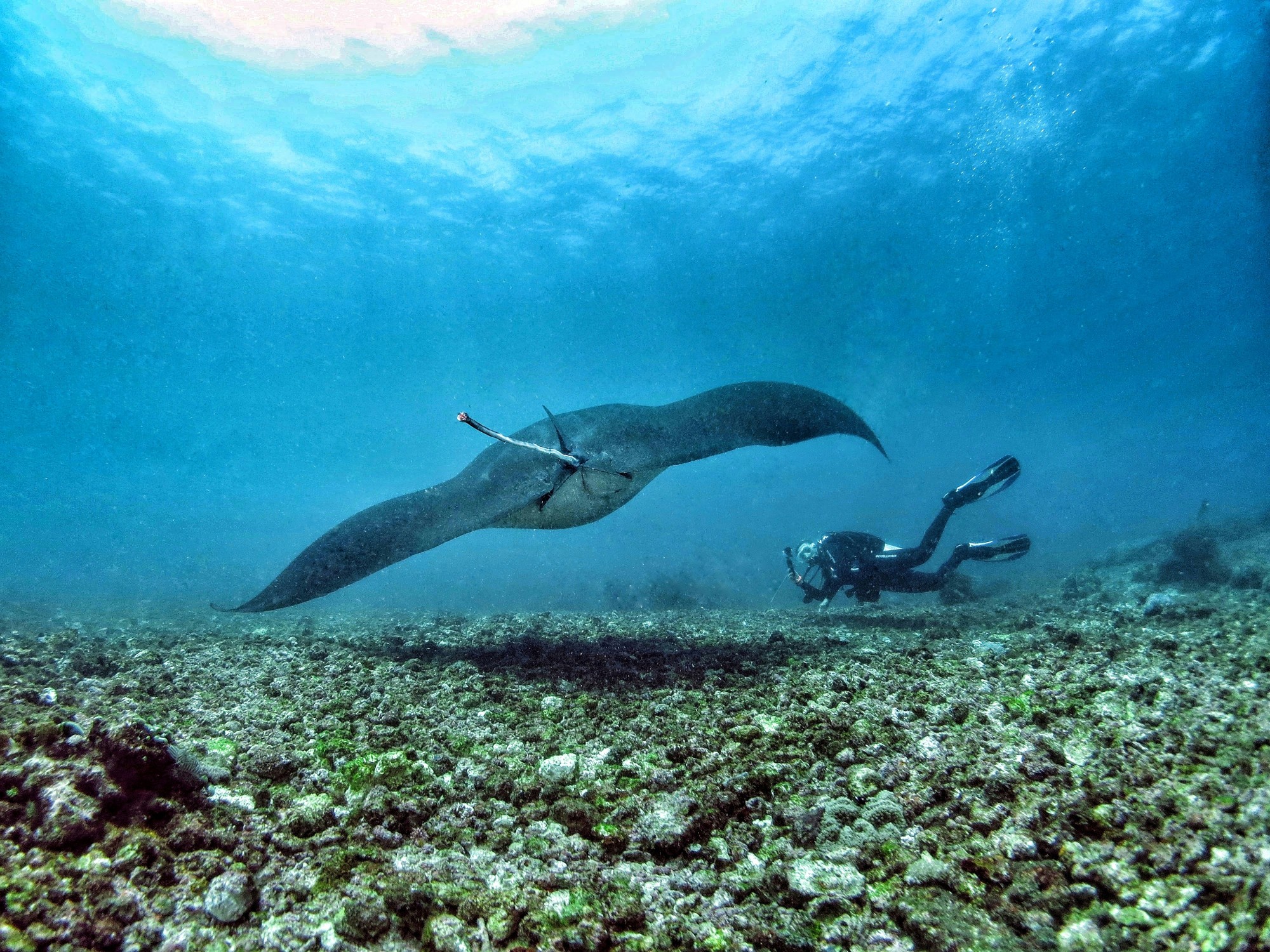 The Cauldron
Buckle in because this dive site isn't for the faint-hearted, especially around the full moon when the current is at its strongest. You will be catapulted through the water like superman – for thrill-seekers, it's a unique bucket list dive (if the conditions are in your favour).


Who to Dive With in Komodo
Environmentally conscious Wicked Diving has a humble and affordable liveaboard. These guys have a no plastic policy onboard and use all eco-friendly products, small but important steps to preserve our oceans.
Check out the full Komodo Article.
Ambon
Location: Indonesia, Maluku
Good for: Muck diving/macro
Time of year: September to May
How to Get to Ambon
Fly into Jakarta or Bali for a direct connection to Ambon.
Dive Sites in Ambon
Laha 1 & 2 are insanely good. These two sites stand out due to the sheer diversity of species (day and night!). Keep your eyes peeled and stay close to your guide – their skills are invaluable in spotting the most camouflaged and unusual of critters. Ambon is less known for muck diving compared to the more famous Lembeh (also amazing and in Indonesia!), however, the sheer diversity in a few dive sites makes this one of our top dive sites for muck diving in Asia.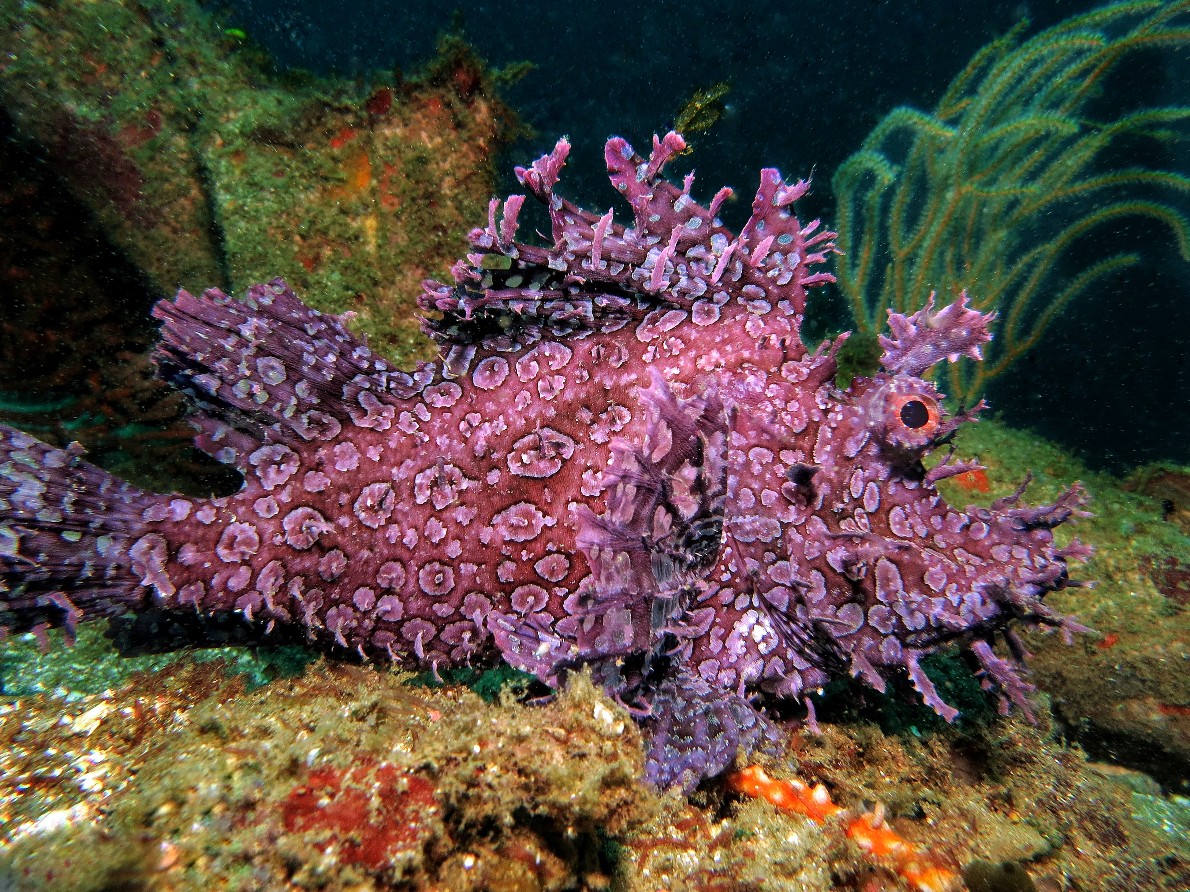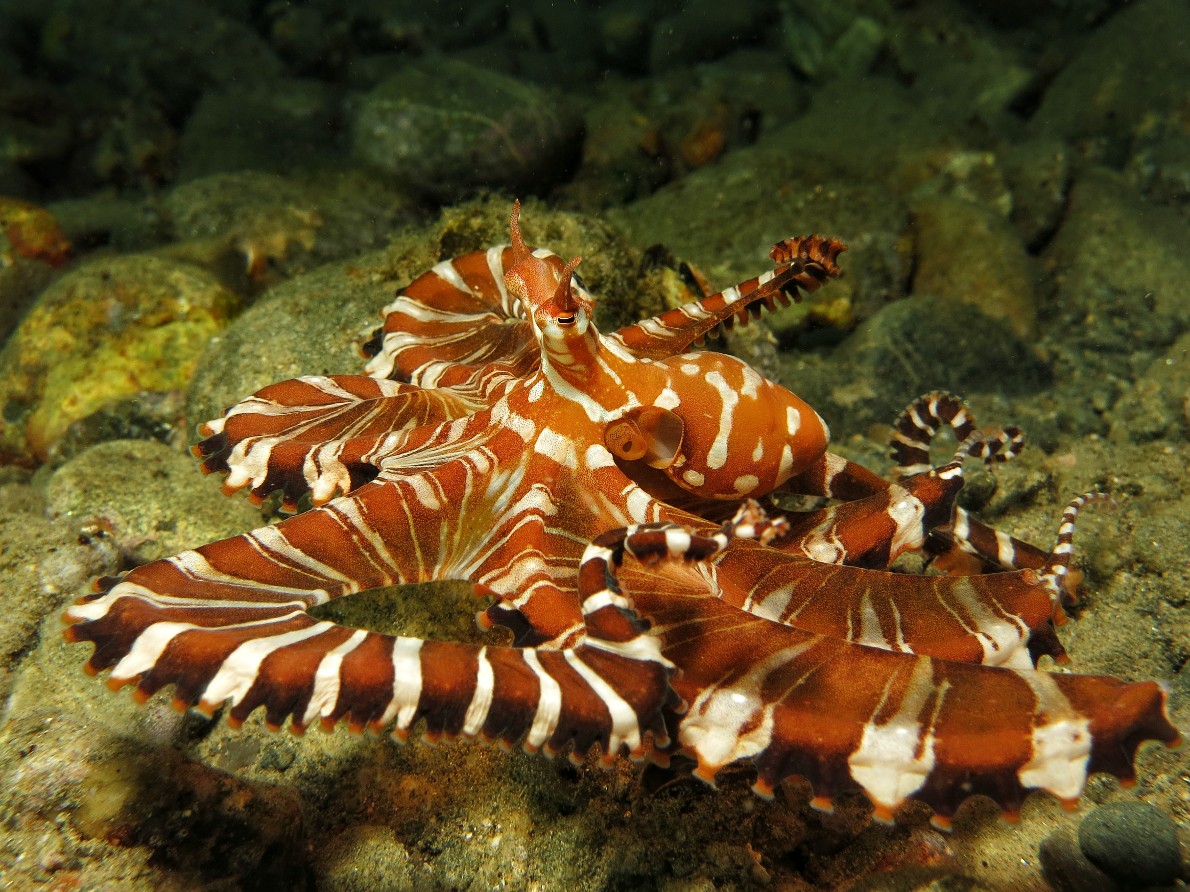 Who to Dive With in Ambon
Dive sites Laha 1 & 2 are directly in front of the Critter Junkies dive shop. They have a great 'safety first' approach, but a relaxed one too, allowing long shallow dives, so more time with the weird and wonderful creatures below.
Check out the full Ambon Article.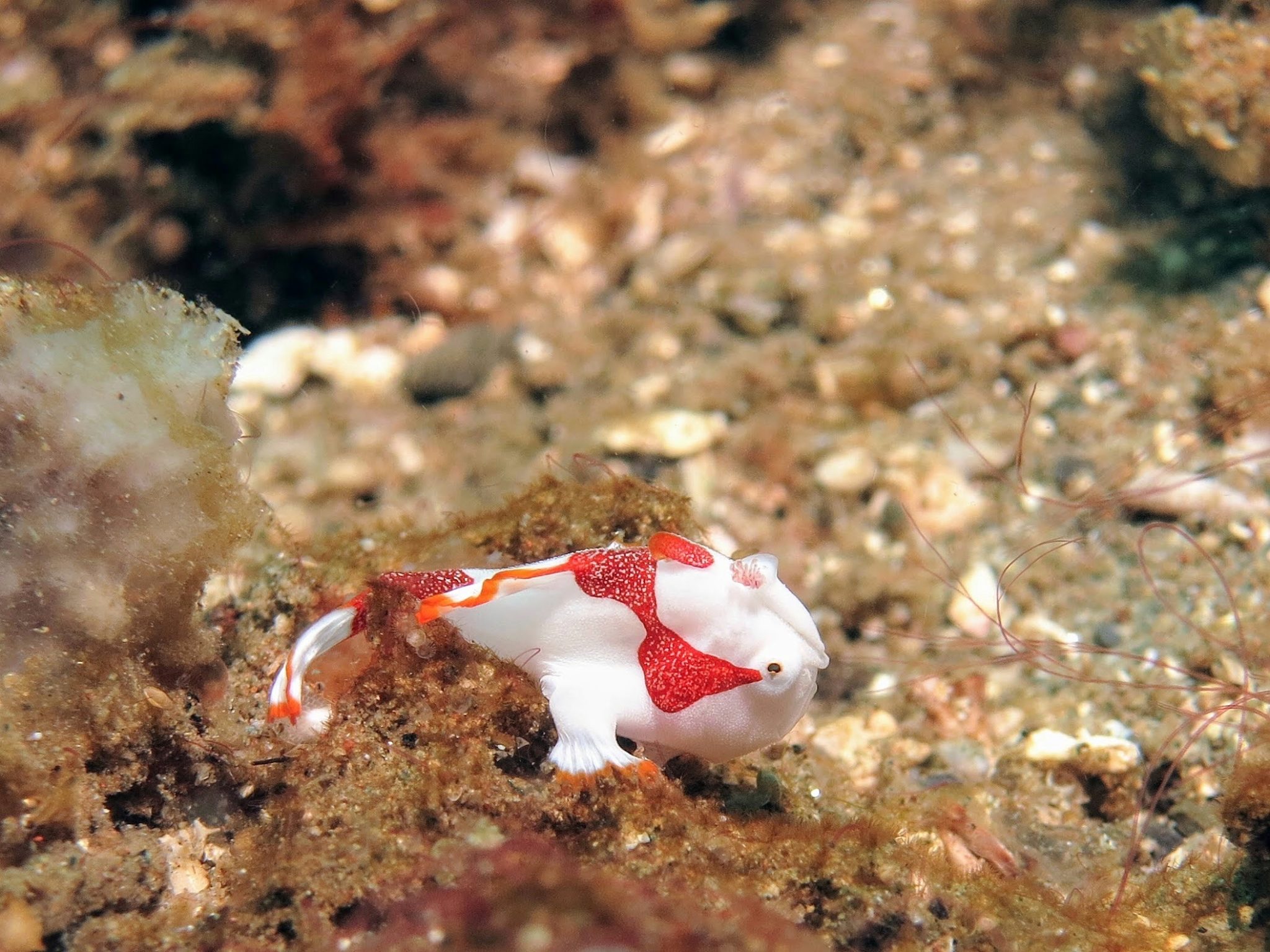 Raja Ampat
Location: West Papua, Indonesia
Good for: Diversity of fish, stunning coral and pretty much everything
Time of year: Any
How to Get to Raja Ampat
Fly from Jakarta or Makassar to Sorong. From Sorong, you need to travel to Waisai. The cheapest and most popular way to get to Waisai is the 2-hour ferry, which departs twice per day (9am and 2pm). More information about travel options and ferry times. Waisai is the main hub where most (if not all) liveaboards/ boats to the islands depart. We recommend buying any supplies you need from Sorong (or Jakarta) before reaching Waisai. You can only really find snacks and basic medical supplies from Waisai if needed.
Dive Sites in Raja Ampat
Manta Ridge/Manta Sandy/Blue Magic
These are the dive sites renowned for spotting manta rays. If you're lucky you may even encounter the much larger oceanic rays, which can reach a whopping 7m from tip to tip. Their presence is particularly special and you really feel a connection with these majestic creatures as long as you respect their space.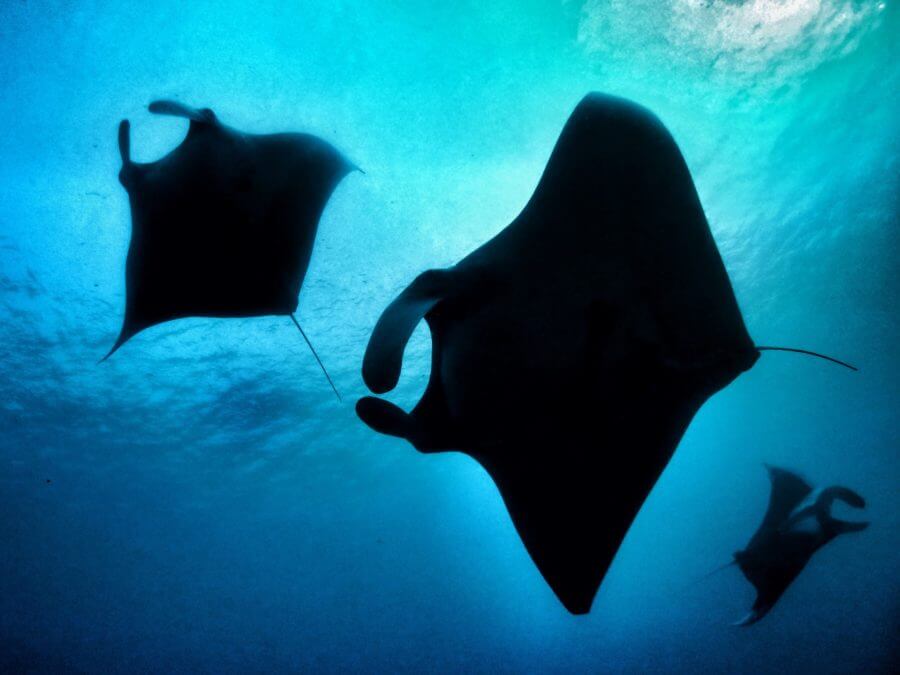 Melissa's Garden/Citrus Ridge
We love both of these sites for the sheer variety and scale of coral that surrounds you. If you're lucky you may even spot an oceanic manta fly by while you're trying to process everything before you. These sites are great examples of healthy coral reefs before human impacts are observed.
Cape Kri
A fantastic area for diving hosting a mixture of everything. The volume of water passing through the Dampier Strait creates some fantastic currents, perfect conditions for large schools of fish and subsequent predators. Kri Island is one of the closest islands to Waisai so if you're short on time and budget, the location is perfect. A good option is to stay at one of the many homestays on Kri and dive with one of the shops on the island.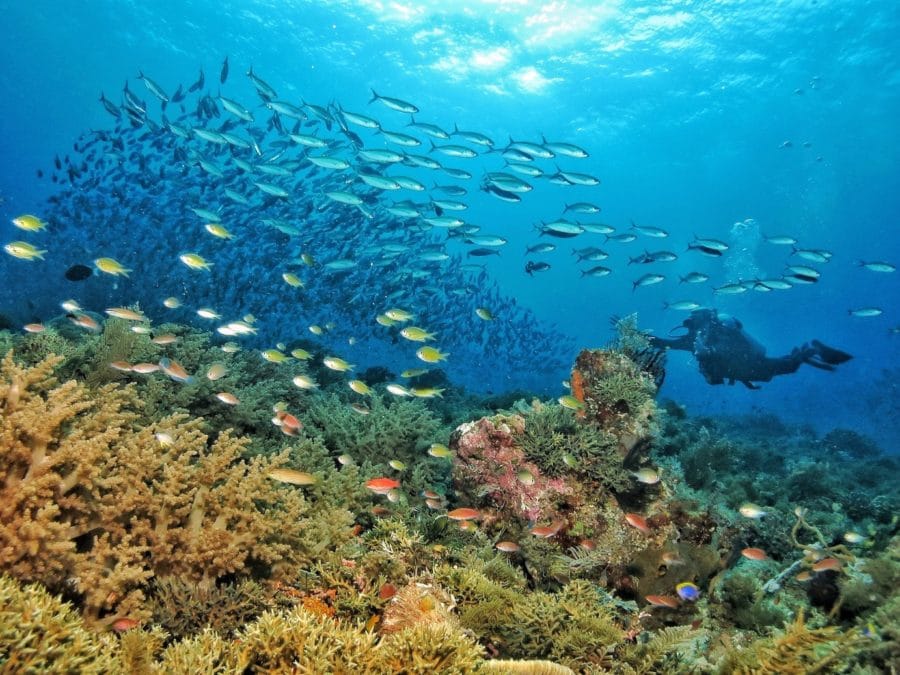 The thing about Raja is every dive site is special…you never know what you may see when you're in a part of the world so rich with marine life.
Who to Dive With in Raja Ampat
If you have spent the time (and money) coming to Raja Ampat we recommend spending that bit extra and diving from a liveaboard so you can experience the most of this fantastic region of Indonesia. We recommend Scuba Republic who have two liveaboard boats, Epica and Jaya. If you're on a tighter budget we'd highly recommend the boat 'Epica'. The team know their stuff and really put their diver's safety and experience first.
They also offer Dive safaris that combine diving or snorkelling and staying in small island homestays, which could be the perfect combination, all arranged for you.
Check out the full Raja Ampat Article for more details.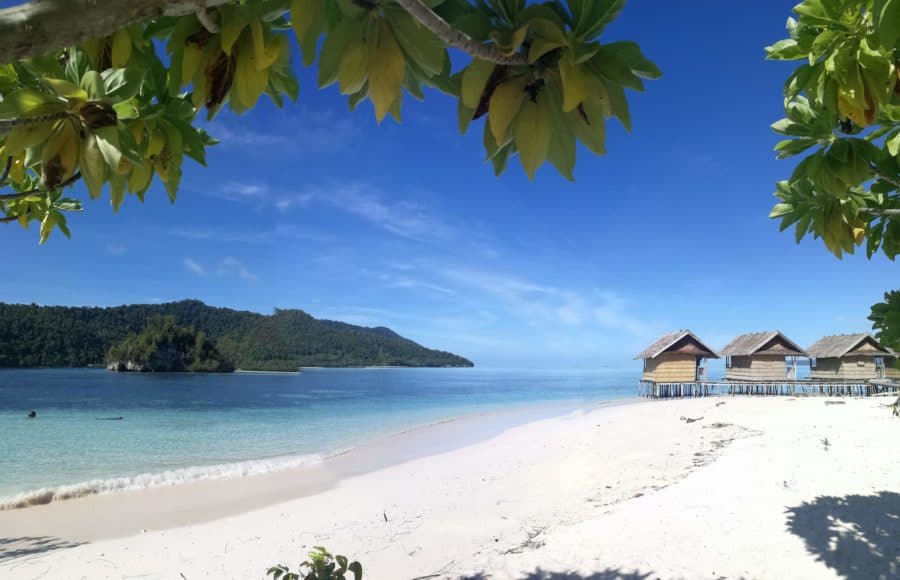 Sipadan
Location: Borneo, Malaysia
Good for: Huge schooling groups of fish
Time of year: Any
How to Get to Sipadan
A trip to Sipadan is usually combined with a trip to the Kinabatangan River to see the Borneo 'Big 5'. Fly into Kota Kinabalu or Tawau. You'll need a night in the town of Semporna, which is where pretty much all boats depart from to the islands.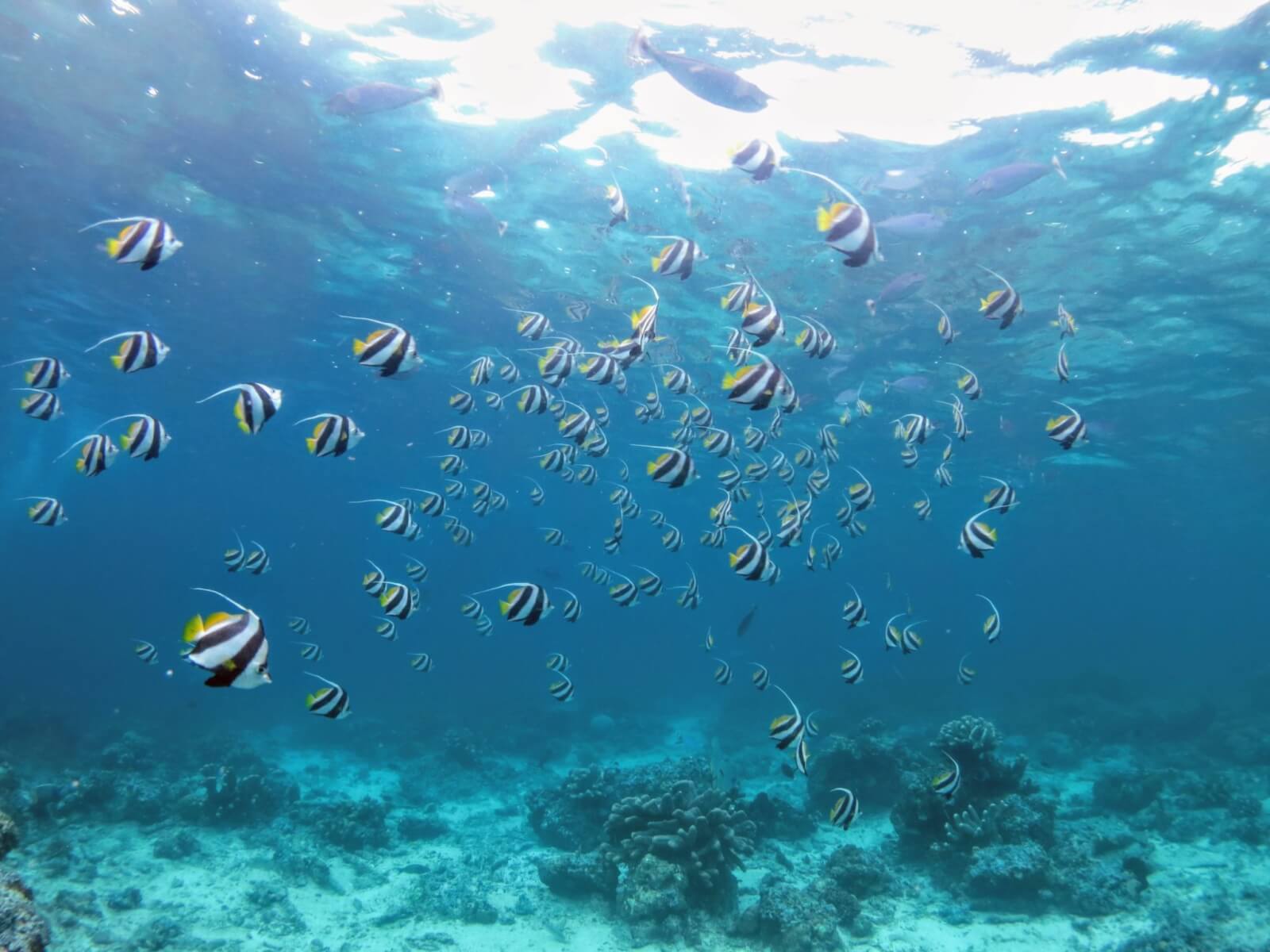 Dive Sites in Sipadan
Sipadan Island
Expect to see the big stuff! Schooling jacks, Barracuda, sharks, turtles you name it. If you're lucky you may find a vortex of schooling barracuda.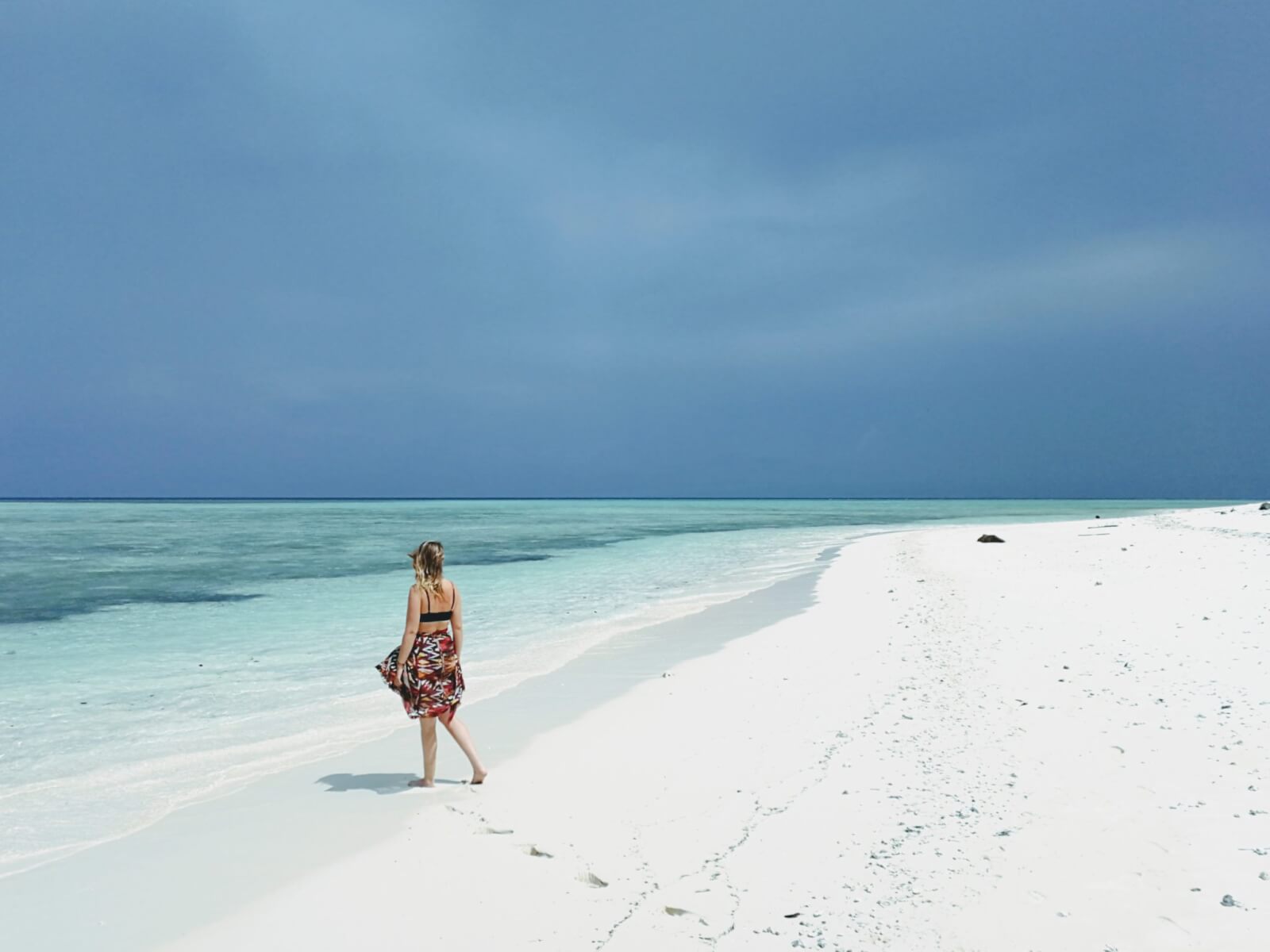 Mabul/Kapalai
Quirky frogfish, sunken wrecks and cuttlefish make these sites great muck diving spots!
Who to Dive With in Sipadan
Billabong Scuba based on Mabul Island is a budget to medium ranged stay with quaint bungalows over the ocean. A package will include accommodation, all food and diving with Mabul and Sipadan permits.
Check out the full Borneo Article for more details.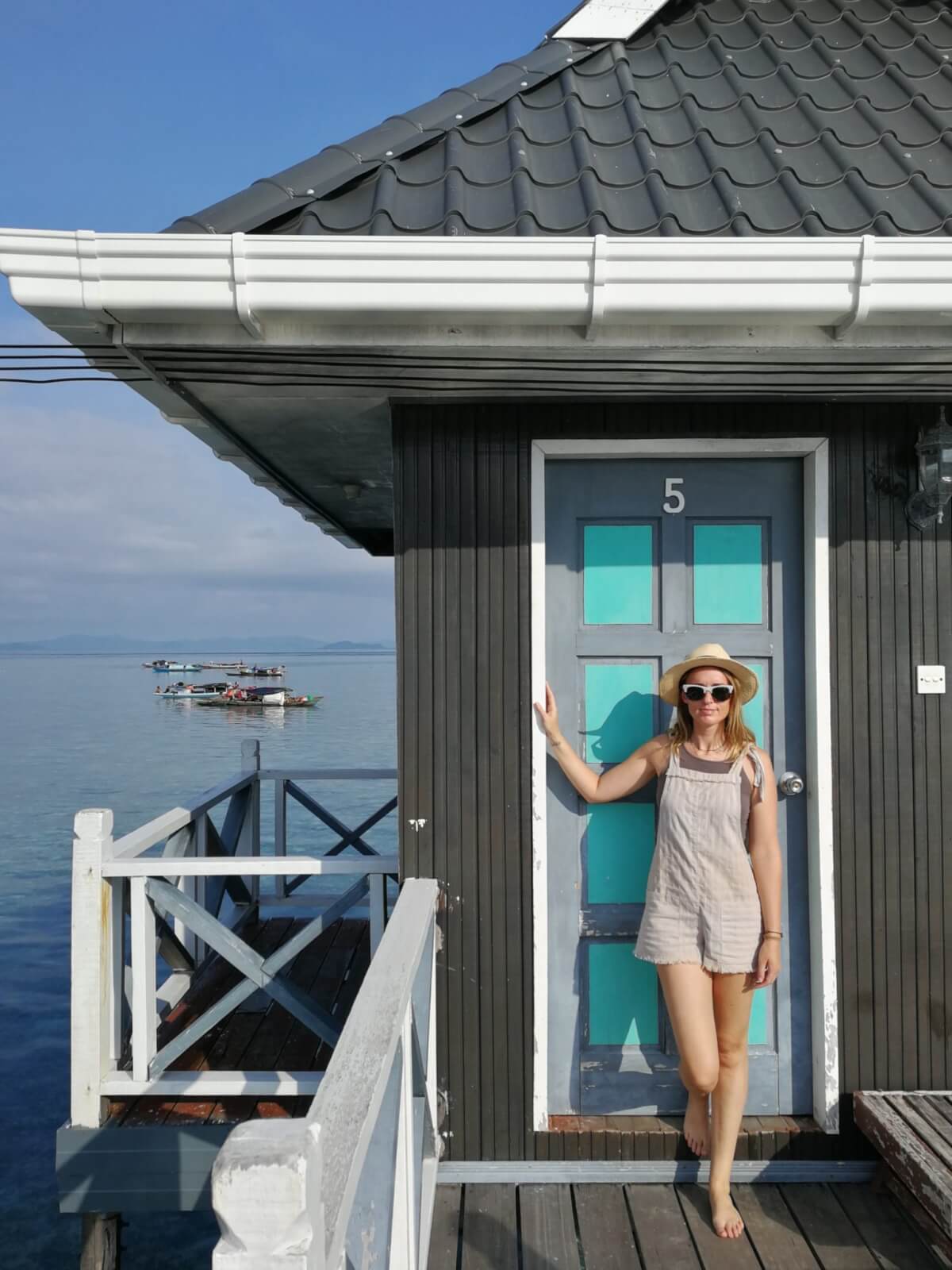 Banda Islands
Location: Indonesia, Maluku
Good for: Hammerhead sharks, big schools of fish, impressive corals
Time of year: September – November (hammerheads) or March to November
How to Get to the Banda Islands
It takes some determination, but it's worth it. Fly to Ambon and take a fast ferry (6 hours) to the islands. Banda is sometimes done alongside a trip to Raja Ampat as there is a direct flight from Ambon to Sorong.
Dive Sites in the Banda Islands
Run/Hatta island
Good for the big stuff! Here we encountered our first hammerhead shark. In peak season you may be lucky enough to see schooling hammerheads (Sept – early Nov). Given the depth of the water around these volcanic islands, the abundance of life is incredible, we even followed a blue whale on the way back from a dive!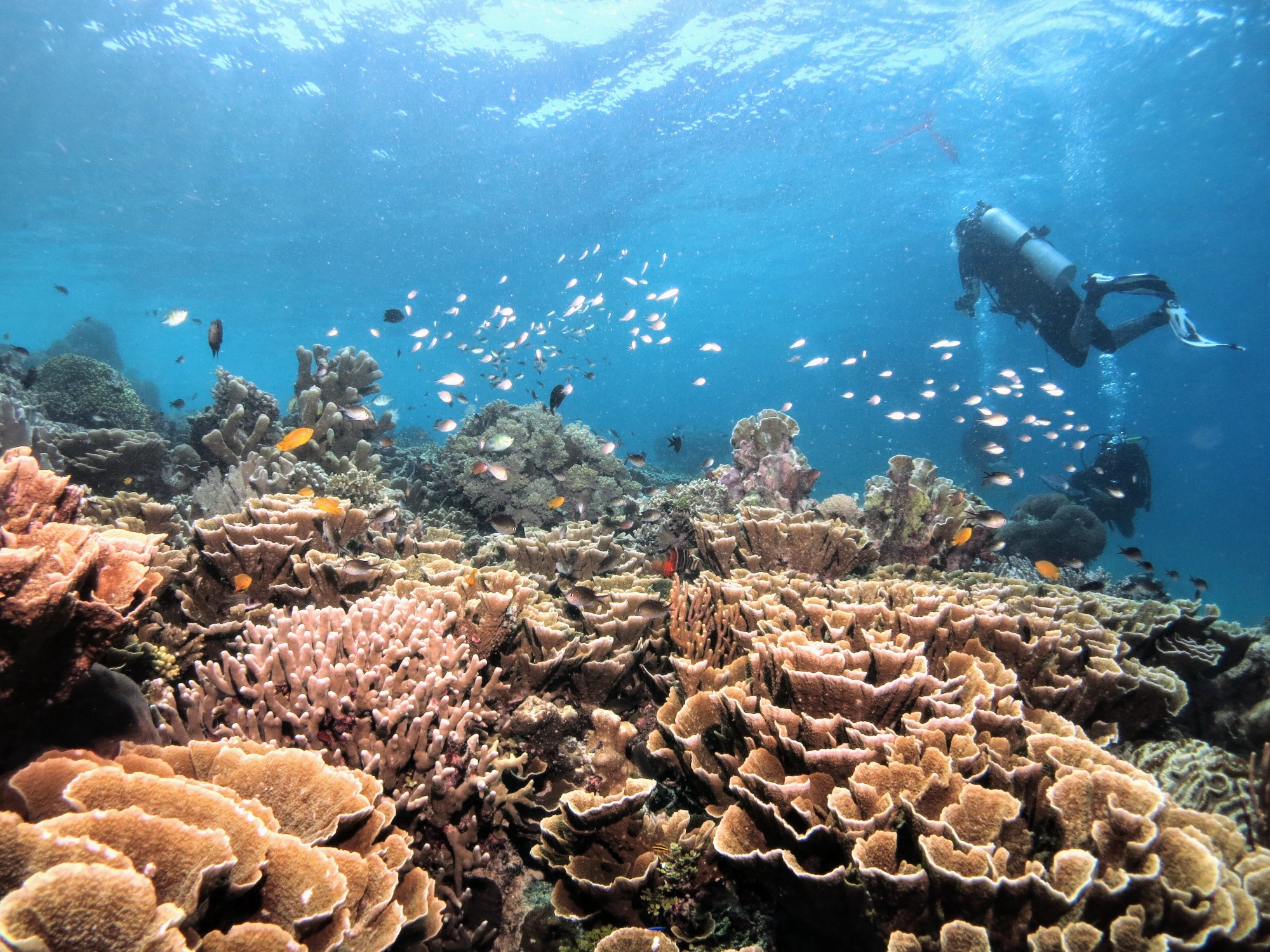 Lava Flow
The coral at this dive site grew 3x as fast after the volcanic eruption in 1988. This is the most amount of hard coral we have ever seen in one place – it goes on for as far as the eye can see (with perfect visibility).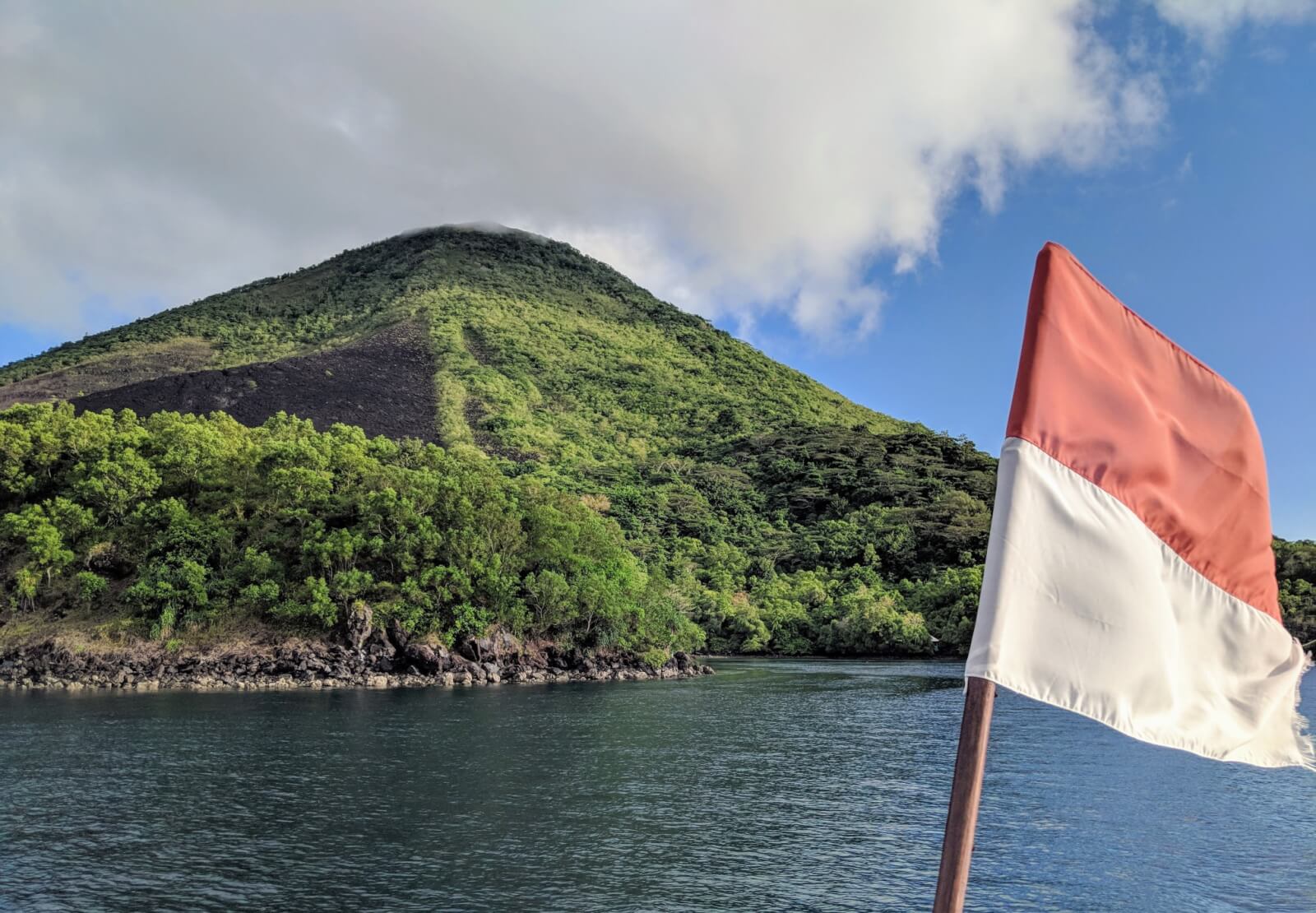 Who to Dive With in the Banda Islands
Dive Blue Motion located in Hotel Baba Lagoon are by far the best choice. Safety conscious, flexible and relaxed, we highly recommend diving with the team here who are a fantastic group of local and international instructors and guides. Right out front of their dive store you can snorkel or dive with the beautiful Mandarin Fish who perform a mating dance at dusk in only 3m of water.
Check out the full Banda Article for more details.
Surin/Similan Islands
Location: Andaman Sea, Thailand
Good for: Interesting topography  
Time of year: Any 
How to Get to the Surin/Similan Islands
Khao Lak is the town most dive operators leave from to reach the Similan Islands which is an easy connection from Phuket or Bangkok. You can take day trips from Khao Lak to the islands or you can go with a liveaboard operator which gives you more time to explore the islands and various dive sites (and helps avoid the day trip crowds).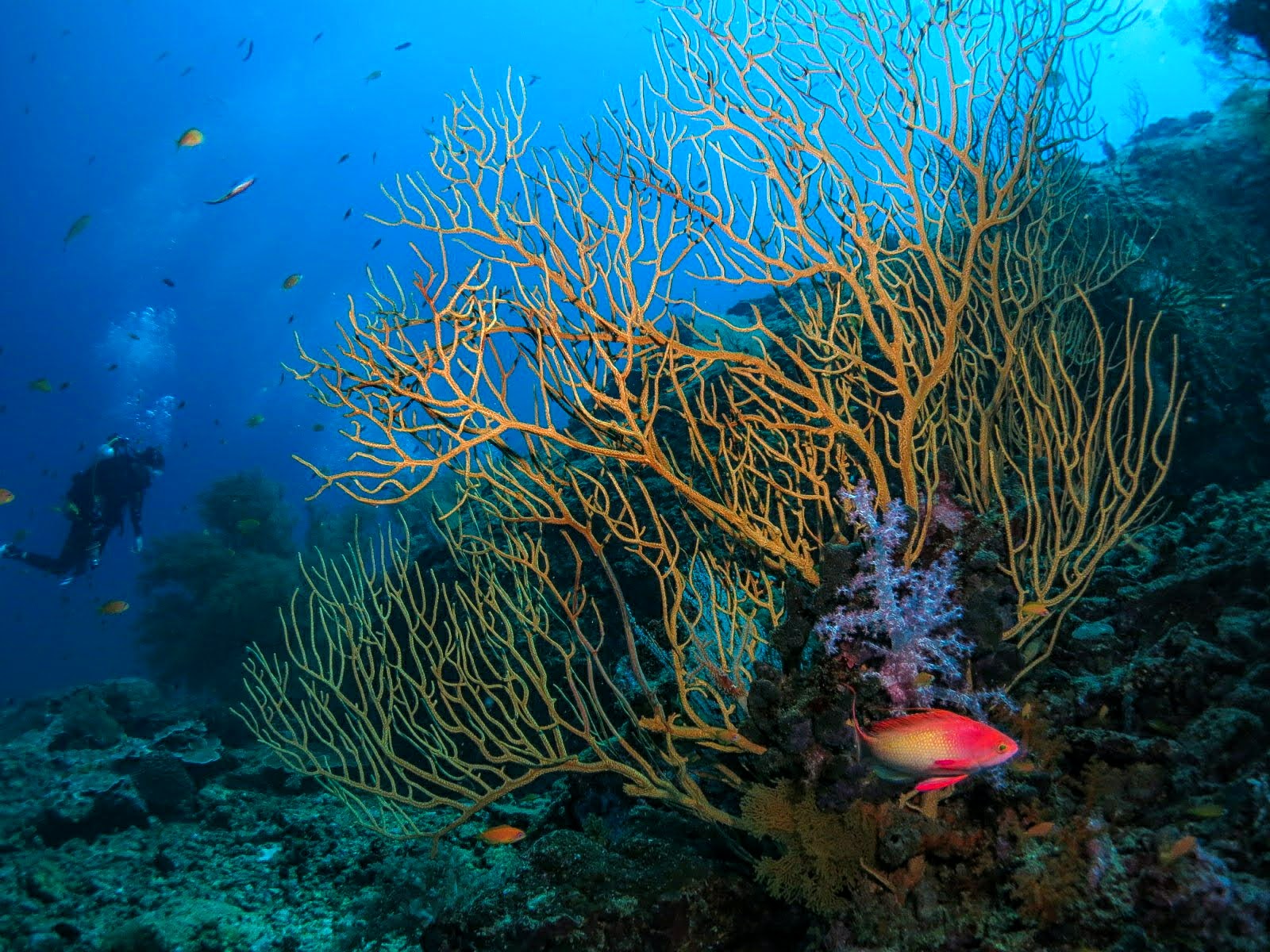 Dive Sites in the Surin/Similan Islands
Richelieu Rock
Jumping in we couldn't believe the number of fish here! It was unbelievable. Richelieu Rock is probably the most famous dive site in Thailand and for good reason. You can find schooling trevally and emperors hunting together in huge high-speed groups! On extra special occasions, whale sharks can be found passing by.
Who to Dive With in the Surin/Similan Islands
Taking a liveaboard is the best way to experience this area and get to the top dive sites before the day trips sites. Wicked Diving Thailand is our top pick with 5% of their profits being used to train local divemasters and crew.
Check out the full Andaman Sea Article for more details.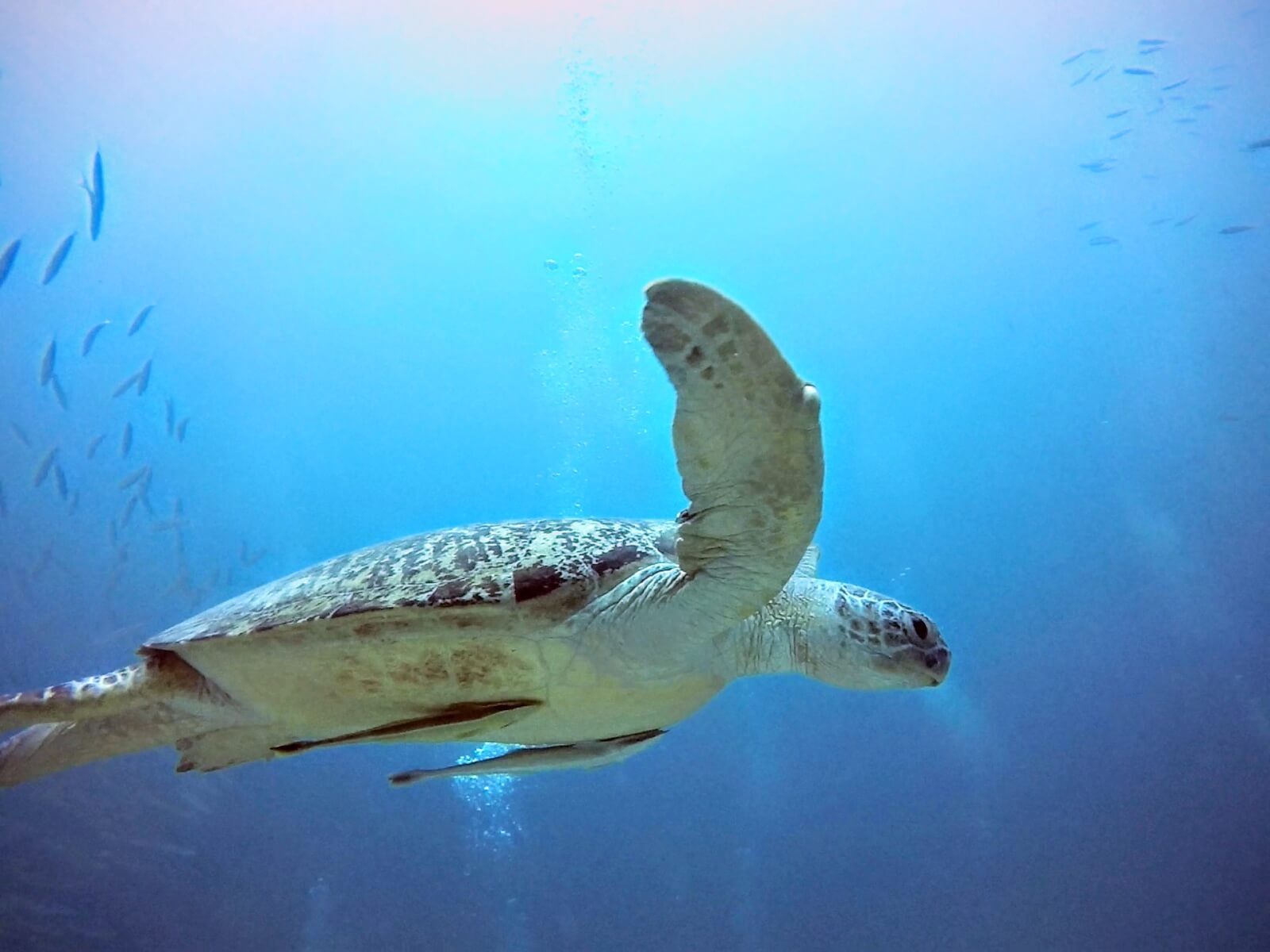 Where are your favourite dive sites in Southeast Asia? We would love to hear them – please comment below!