A Lovely Planet Contributors James and Sarah share their Raja Ampat diving and travel tips, after multiple visits to the renowned region in Indonesia. An area that hosts the richest marine biodiversity on earth and some of the world's best diving.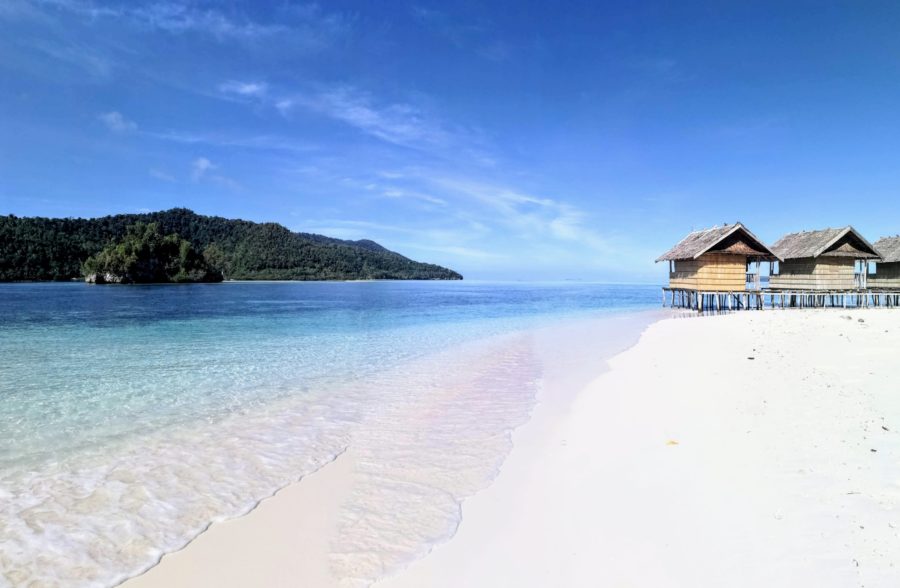 Disclosure: This article contains affiliate links. This means that if you click a link and purchase something I've recommended I may earn a small commission. This does not affect the price you pay but helps me to run this site. You can read my full affiliate disclosure here.
If schooling fish, sharks, turtles, manta rays, glistening waters and pristine beaches are what you fancy, then you've come to the right place. This part of the world is truly a diver's paradise and holds a very special place in our hearts.
We had previously heard this region is difficult to reach and can be expensive, BUT it doesn't have to be and we have some hot tips on completing your dream trip without breaking the bank.
About Raja Ampat
Raja Ampat is uniquely situated in the heart of the Coral Triangle, a region that hosts the richest marine biodiversity on earth.
Raja Ampat translates as 'Four Kings' which refers to the four main islands in the areas – Waigeo, Batanta, Salawati, and Misool. The whole area actually consists of over 1500 islands within the West Papua province.
You could spend weeks here, but regardless of how long you have (hopefully as long as possible!), we would recommend spending some time on a liveaboard, combined with time visiting local islands and staying in one of the many homestays.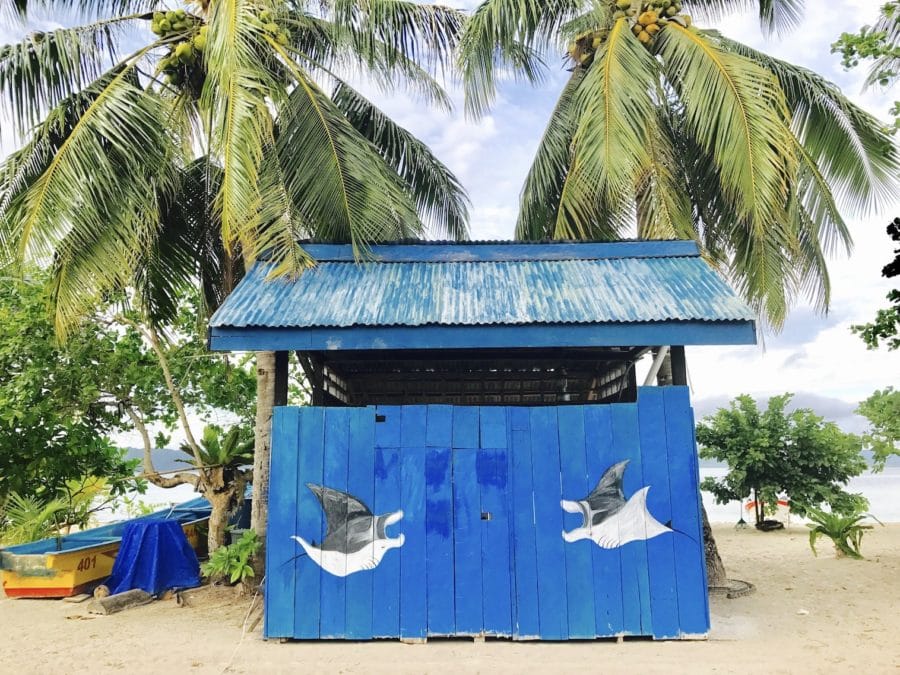 Raja Ampat Liveaboard
A 'liveaboard' is essentially a floating hotel boat and the best way to visit various dive locations over a number of days, with everything being structured around one thing – diving!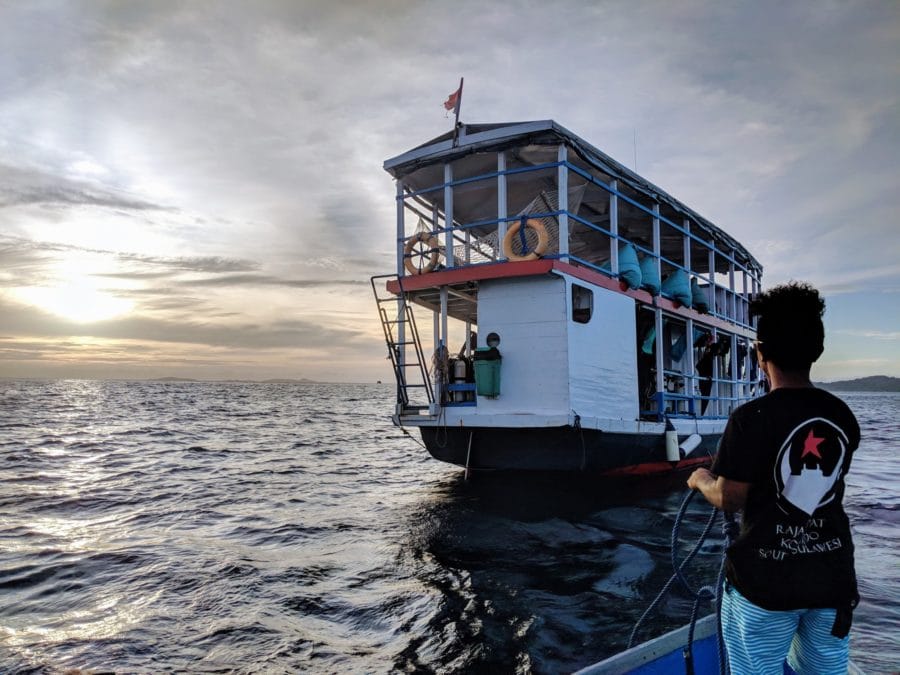 One of our favourite things about a liveaboard in Raja Ampat is waking up each morning with a new stunning island right on your doorstep, and sometimes you'll have the whole dive site to yourself. We took a liveaboard with Scuba Republic.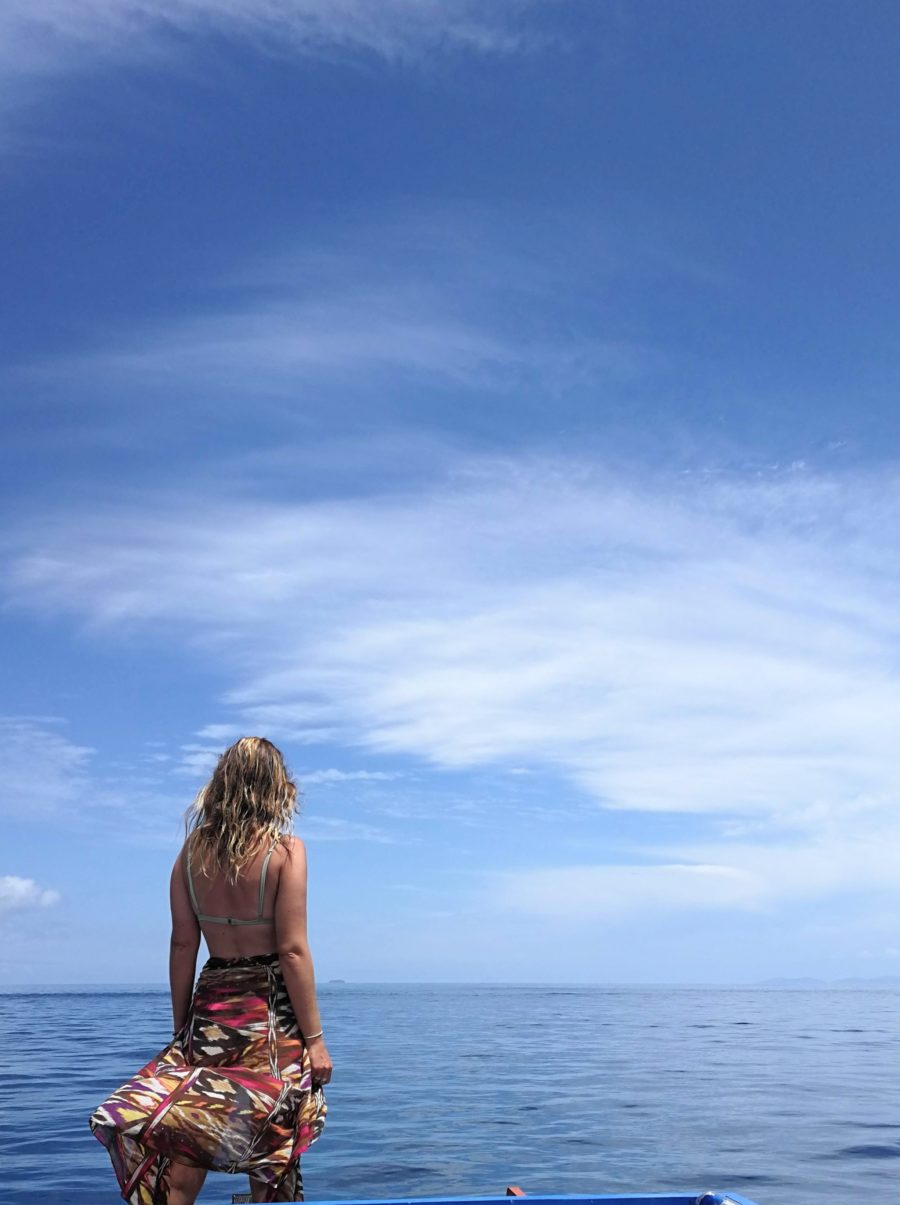 Scuba Republic has two liveaboard boats, Epica and Jaya. The boat 'Epica' is the more budget liveaboard option, costing approximately $1500 USD for 7D/6N, per person including all food, accommodation and up to 4 dives a day (if you have it in you). The quality, however, is far from 'budget' – the boat, the food, the dive team, and the diving are all so EPIC!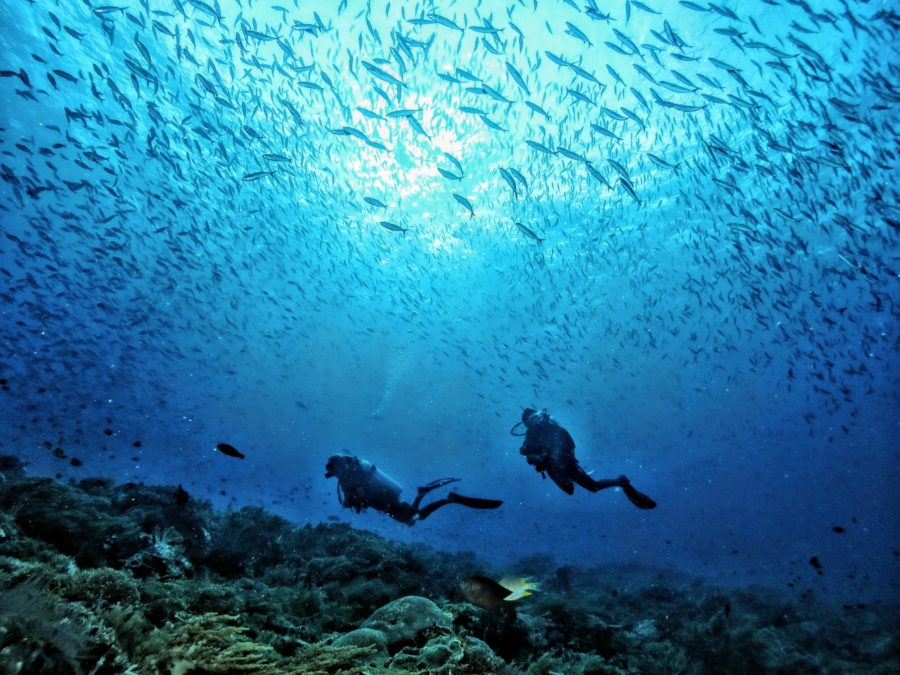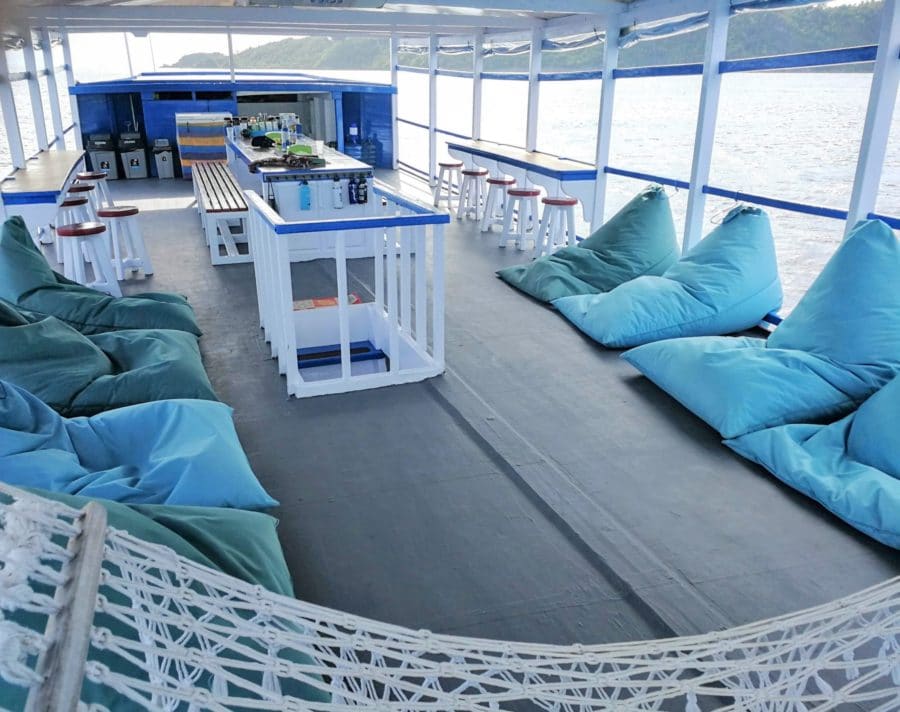 This was our second time diving with Scuba Republic as we had such a great time with the team in Bira; we went straight to them when we were planning our Raja Ampat trip.
The large top deck communal area is an amazing space to relax, share pictures, have dinner, and of course, enjoy a sunset beer under the shooting stars. We find the traditional Phinisi boats although beautiful, tend to have less communal space for relaxing at the end of your dive day, so the Epica was a nice surprise!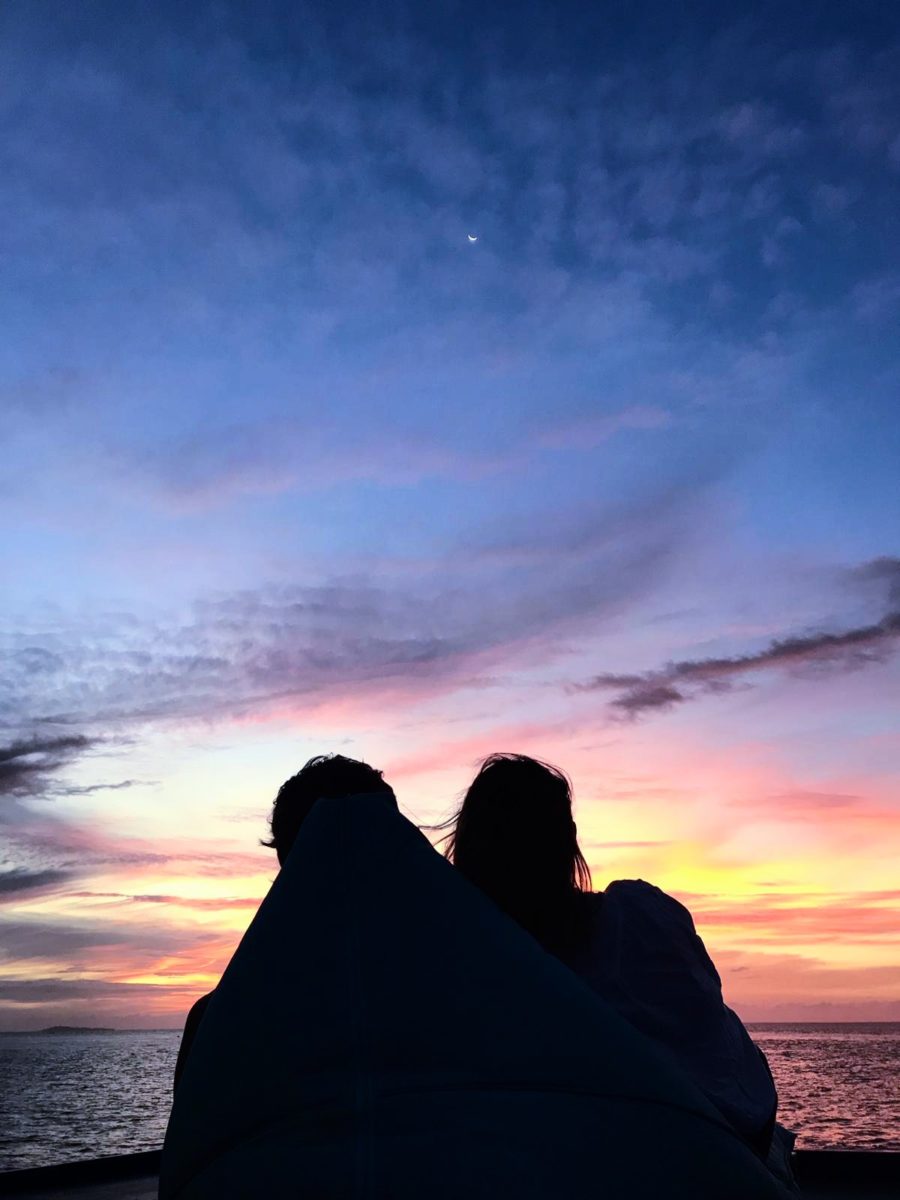 Scuba Republic also offers Dive safaris that combine diving or snorkelling and staying in small island homestays, which could be the perfect combination all arranged for you.
Raja Ampat Diving
We've been fortunate to dive in a variety of places around South East Asia – but Raja Ampat blew us away. The vibrant corals, the range of diverse species and just the sheer amount of fish are hard to beat!
You're spoilt for choice when it comes to great dive sites, but there are a few that top the list and for good reason.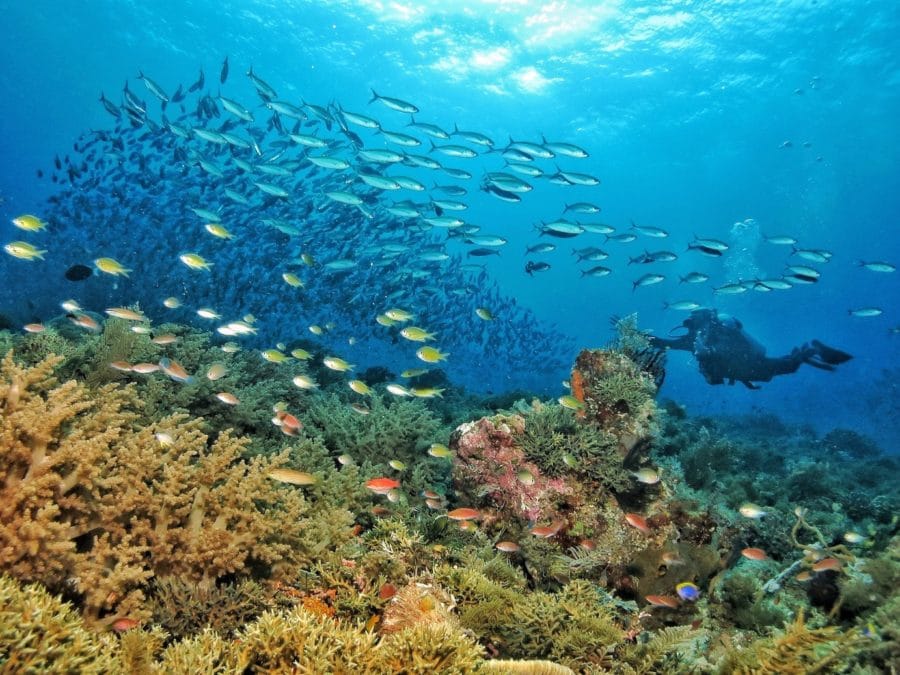 Blue Magic
Blue Magic is one such dive site, famous for manta rays (and everything else!), but it can get busy with other divers.
We were fortunate to find the cleaning station almost free of humans and busy with mantas! (how we like it) It's an amazing show of sharks, fish and the star of the show, Oceanic manta rays.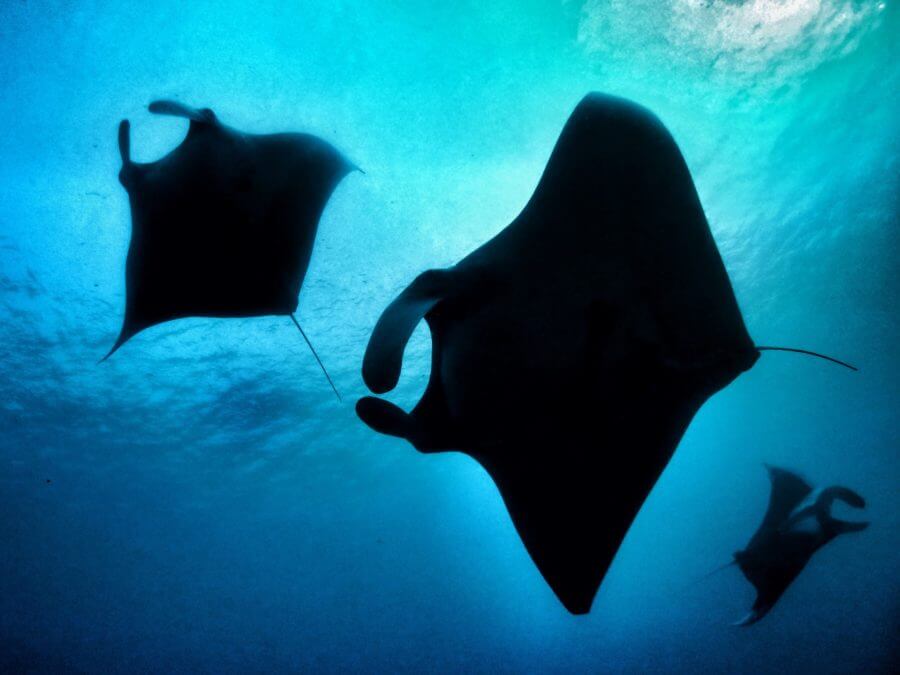 We even found a tasselled wobbegong shark swimming across the reef, a unique species to the Raja Ampat region.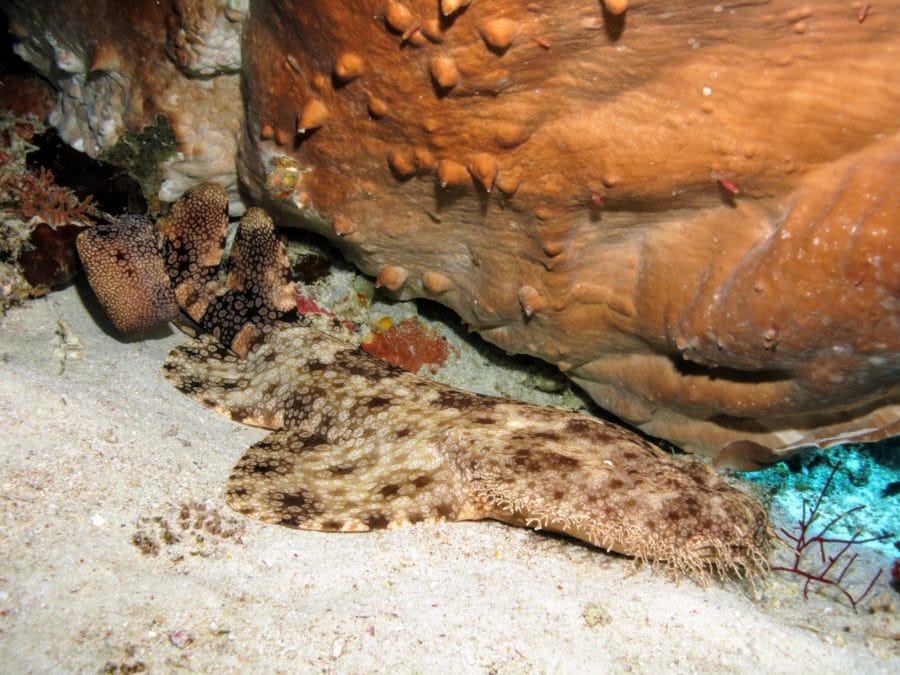 We had dived with reef mantas before, but this was our first encounter with oceanic manta rays! They're much larger and can reach a whopping 7m from tip to tip. These majestic creatures will leave you in awe of their grace and beauty.
What makes diving with mantas so special, is that unlike many marine creatures that tend to swim away, mantas will actually come to you to investigate (if you're respectful), sometimes staying with you the entire dive. You really feel connected to them, looking into each other's eyes, observing one another. The trick – stay low, calm, still and enjoy the moment.
Like many things, it's easy to have high expectations when you hear other stories, so to avoid disappointment try and keep your expectations grounded (nature is unpredictable after all). The random surprises, such as an oceanic manta flying over your head, will be the type of moment you remember and cherish.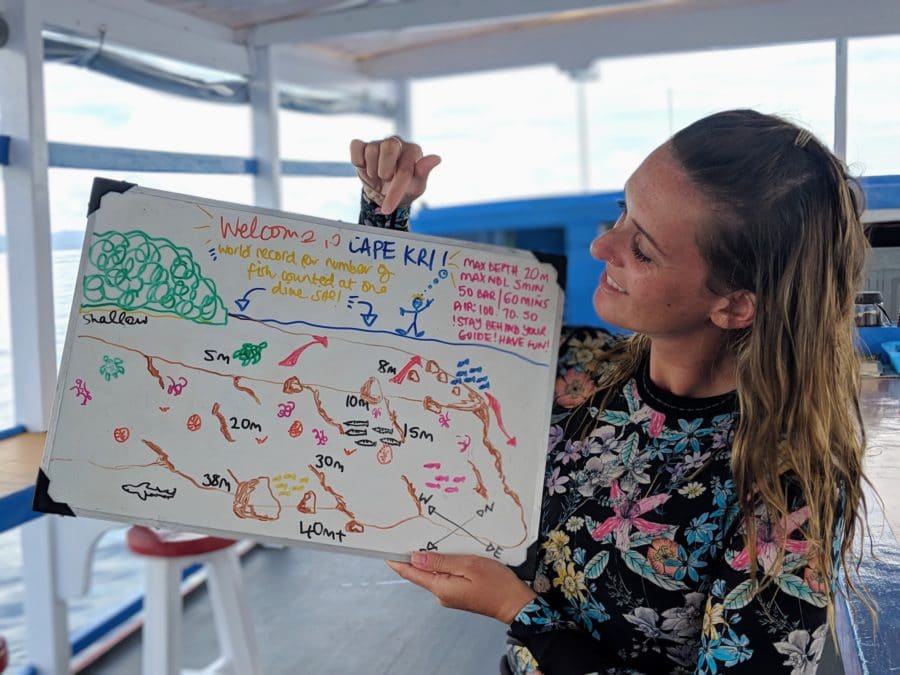 Melissa's Garden
Melissa's garden is made up of a large coral garden (hence the name) an amazing array of soft and hard corals spanning a huge area.
Cape Kri
Easily some of the best diving in Raja Ampat, Cape Kri dive site has it all – coral reefs, reef sharks, huge bumphead parrotfish and if you're lucky you may even witness the shy resident dugong.
Arborek Jetty
Arborek Jetty is a great easy dive with lots going on. Great for the big stuff, but also great for smaller critters like nudibranchs. Here we saw the famous walking shark, a small shark (<1m) that seems to walk across the floor using its pectoral and pelvic fins. Also, keep an eye out into the blue as you never know when a manta may swim by.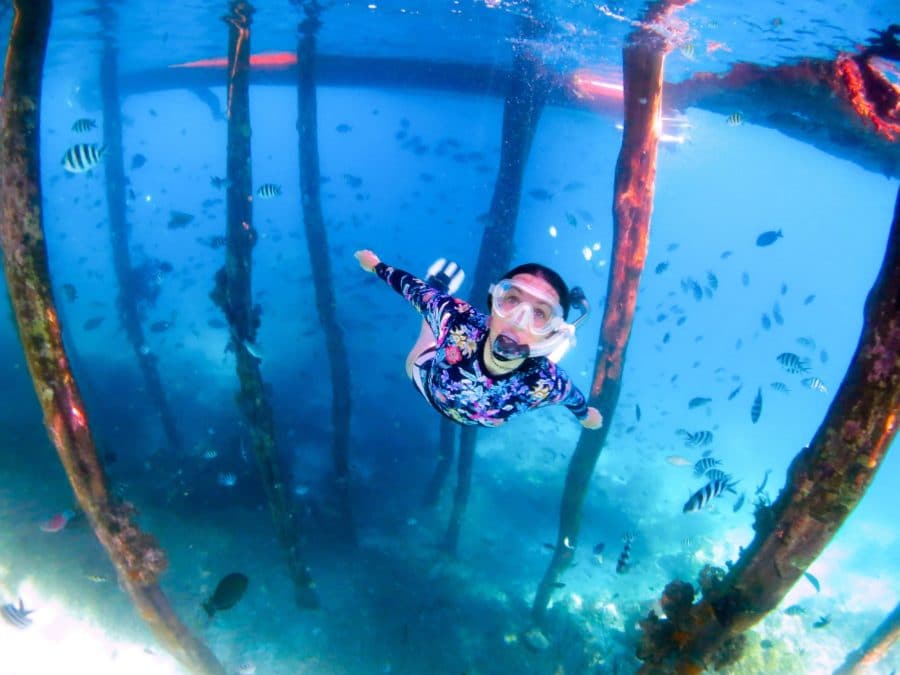 Check out our favourite dive sites in Southeast Asia
Homestay in Raja Ampat
Most accommodation in Raja consists of basic homestay beach huts. There are of course a couple of upmarket resorts, however, we were looking for a more 'local' (and affordable) experience.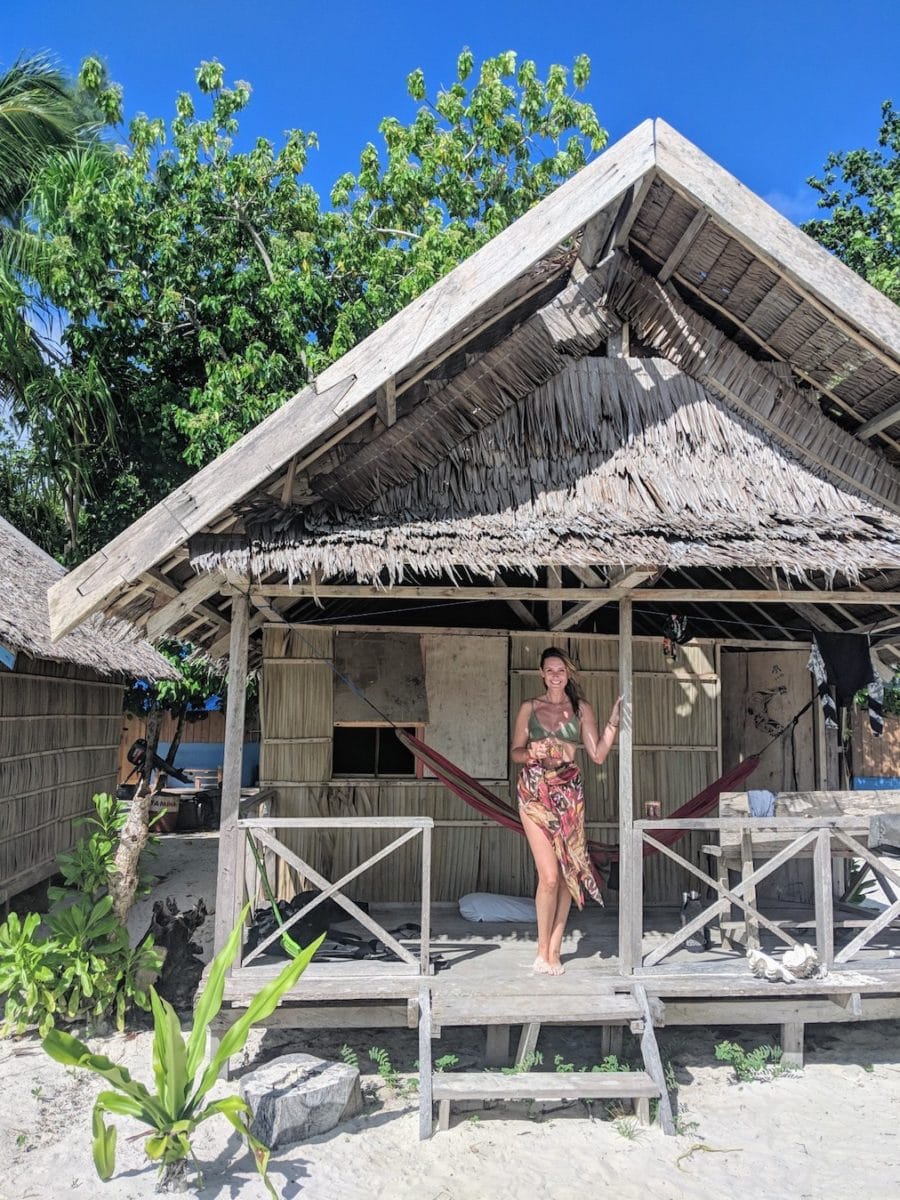 You can find out everything you need about the different islands on the Stay Raja Ampat website. You can also book online which allows you to know you have a place sorted when you arrive.
Most islands (but not all) have cell signal so your homestay host can ring ahead to another island if you want to check they have availability before you pay for a boat there (one of the biggest costs in Raja). The whole homestay network is remarkably well organised considering its location.
At around £18pp per night including all meals, once you're on a particular island it can be relatively cheap. And for a view like this one on Kri Island, it is money well spent.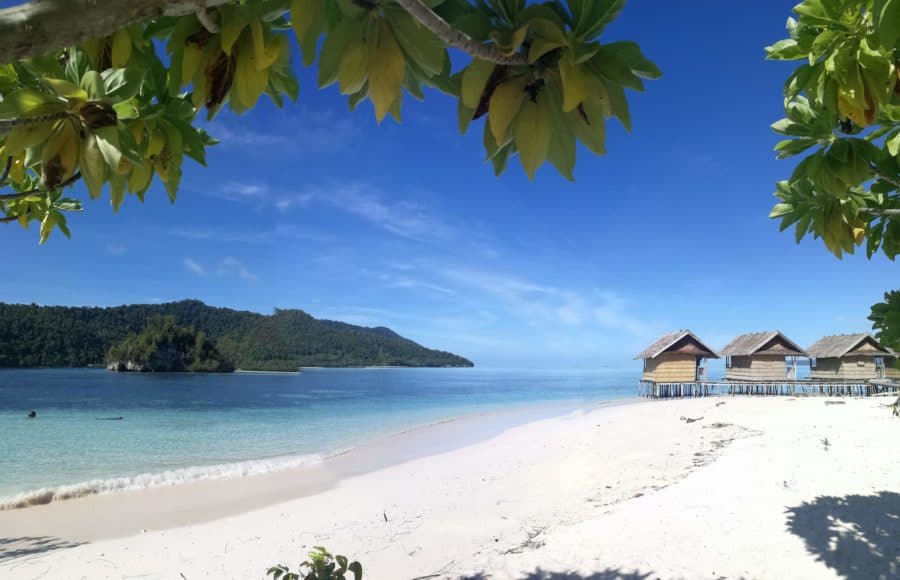 The main cost is the boat transport between the various islands. Fuel is expensive so make sure you consider this when choosing a homestay island. We went to more remote islands like Batanta, which means you have further to travel and are less likely to find other travellers who can share the boat hire cost.
We felt South Kri was a good balance – great snorkelling, beaches, and a few more people so you can share boat hire costs.
The water around Kri is full of life, so grab a snorkel and explore straight from your beach bungalow. Kri island even has a resident dugong which was spotted by many snorkelers, but he remains a mystery to us.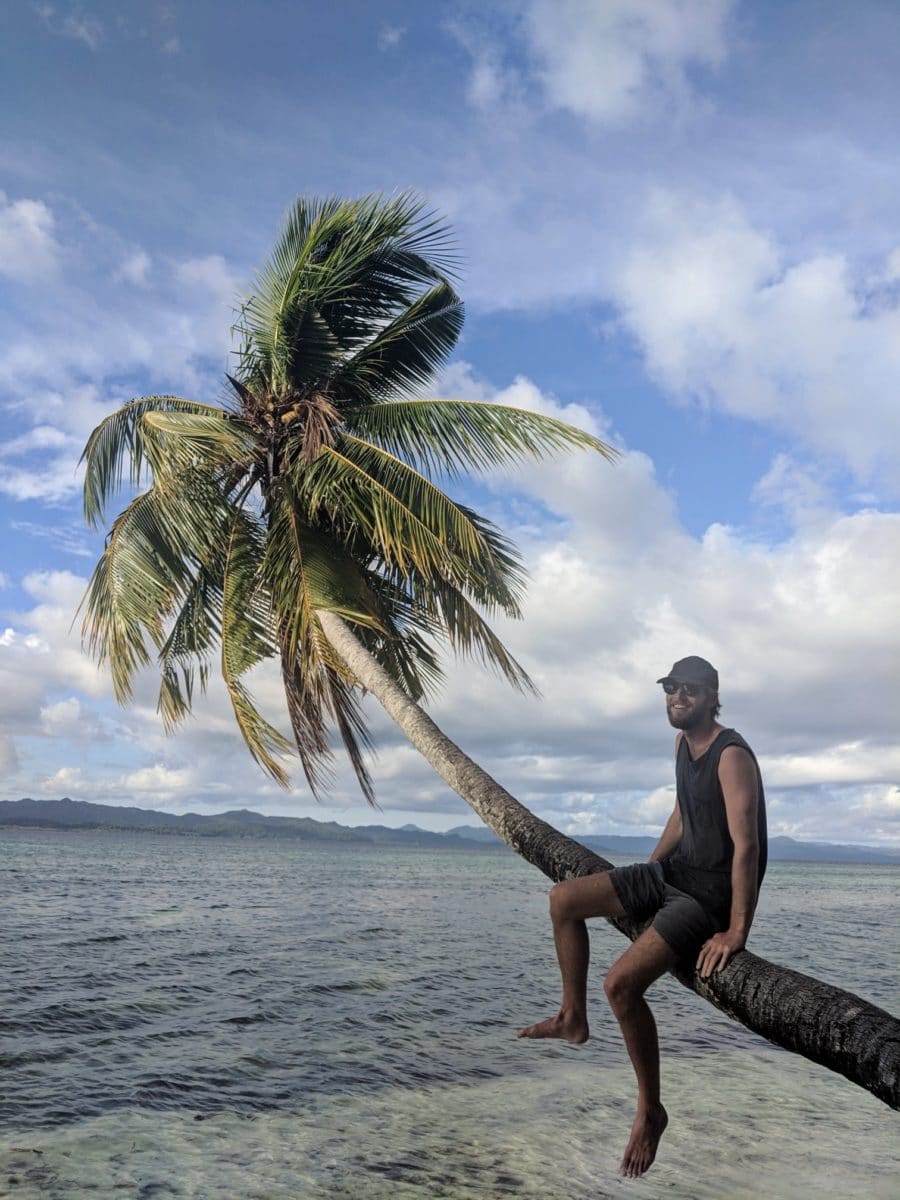 Days at a homestay can be spent swinging in a hammock, snorkelling, diving or exploring the little island. There's not much else to do so bring a book, mask/snorkel and prepare for some relaxation.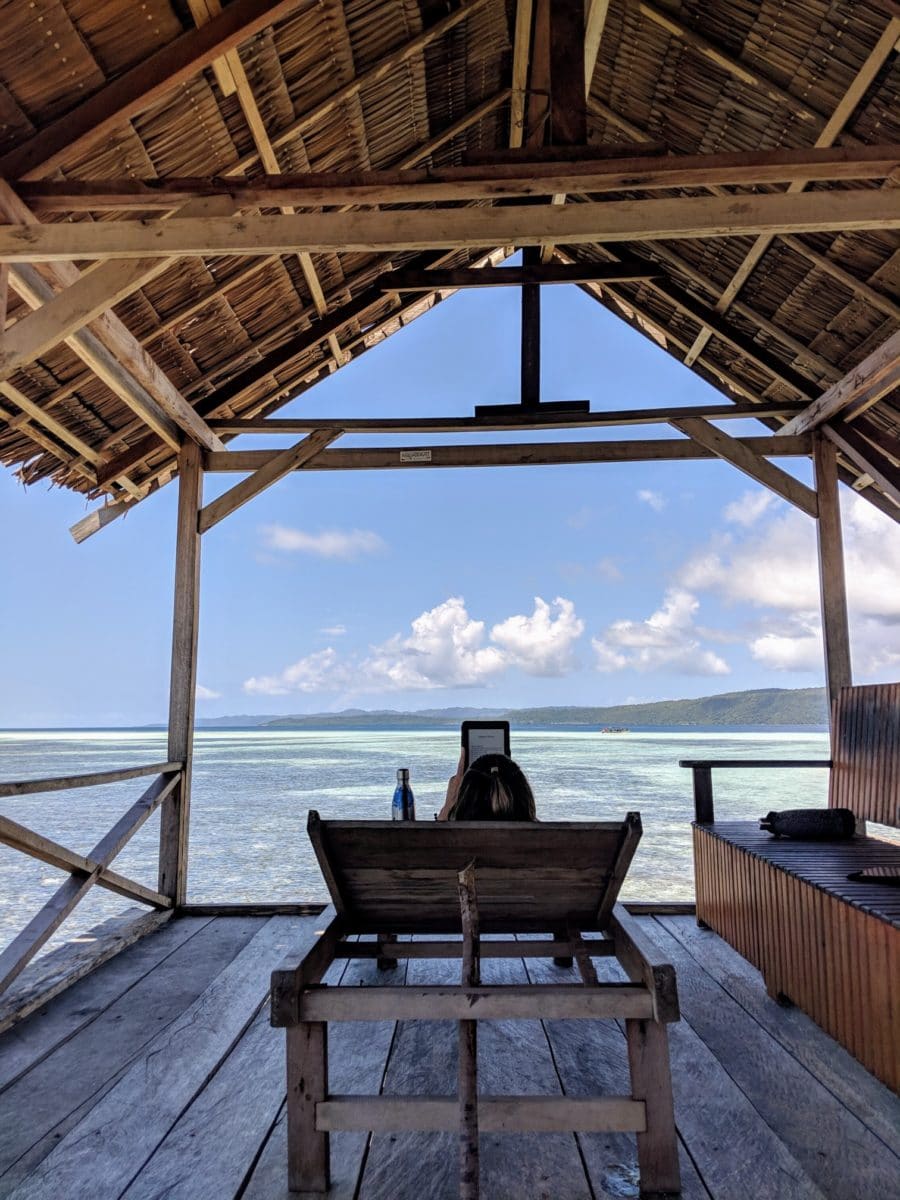 Other Activities in Raja Ampat
Piaynemo
Probably one of the most famous look-out points in the world – Piaynemo. It's an easy climb that takes only 20-30 minutes to the top, the challenge is when you're at the top to bear the heat from the sun.
This area also has great dive sites, including 'Melissa's Garden' (mentioned above).
This lookout can become busy with people getting that 'Instagram' shot (guilty). The Scuba Republic team plan their schedules to try and minimise the number of people here, so you've got the best shot of being the only ones here!
Birds of Paradise
Raja Ampat is populated with some of the most spectacular birds in the world, including the famous bird-of-paradise which can be spotted around various islands. Most homestays offer bird treks, however, some islands are better for seeing particular birds, such as the unique Wilson's bird-of-paradise.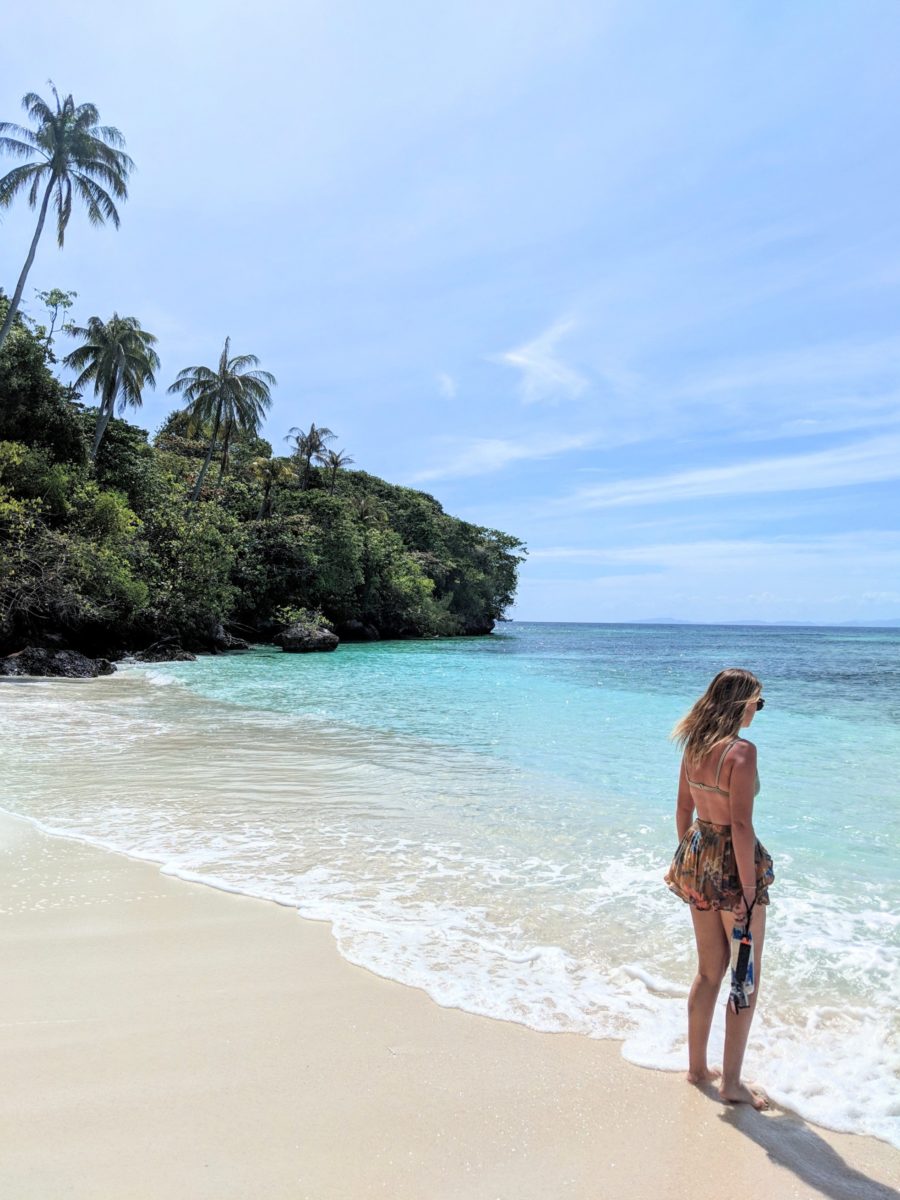 Getting to Raja Ampat
Fly into Jakarta, or Makassar, then connect to Sorong. Depending on your flight times, you may need to spend a night before/after in Sorong and the choice is very slim, but check out the Swiss Bell Hotel or Griya Ringo Hotel.
From Sorong, you need to travel to Waisai. The cheapest and most popular way is the 2-hour ferry, which departs twice per day. More information about travel options and ferry times.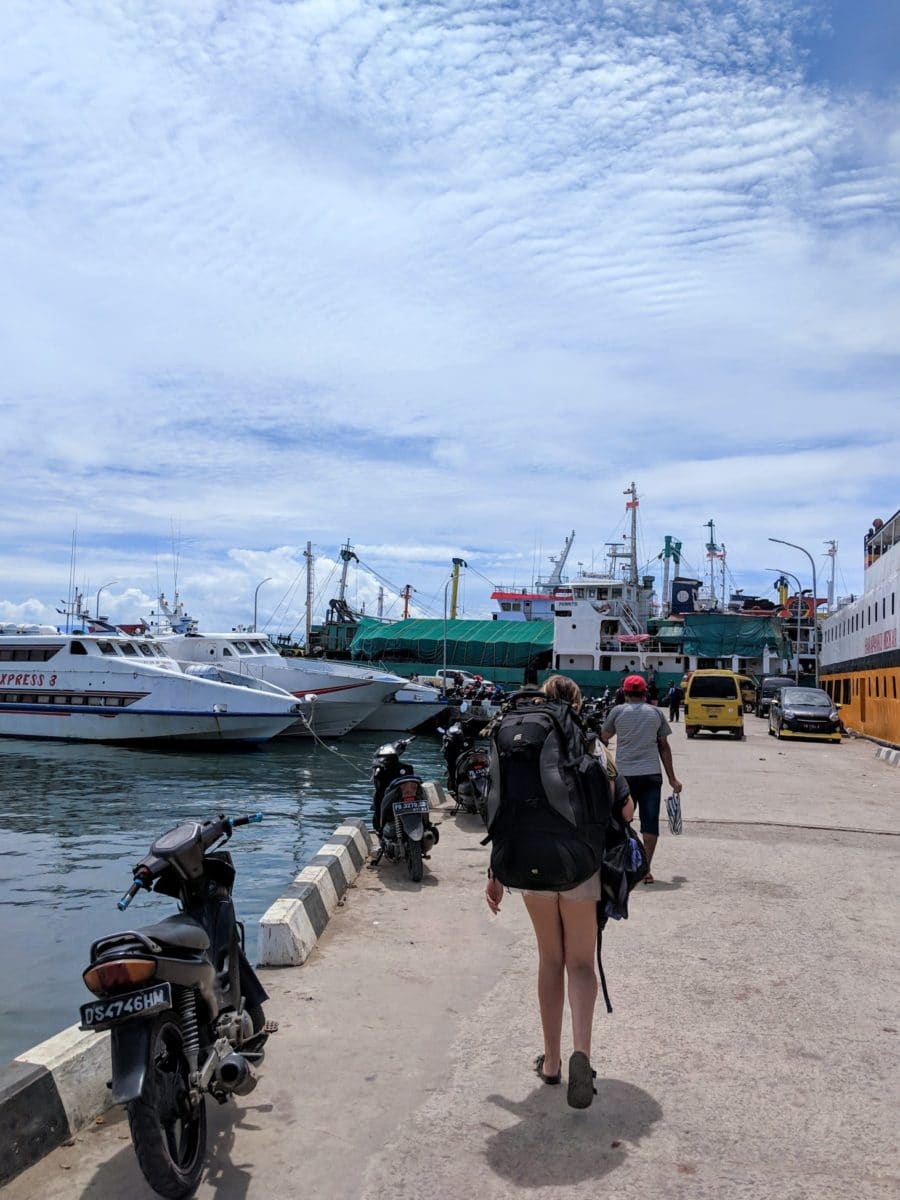 Waisai is where you pay your park entrance (£55pp), and connect for boats to homestays or liveaboards. Scuba Republic also has Beach Bungalows close by if you fancy staying here before or after any trips you have planned.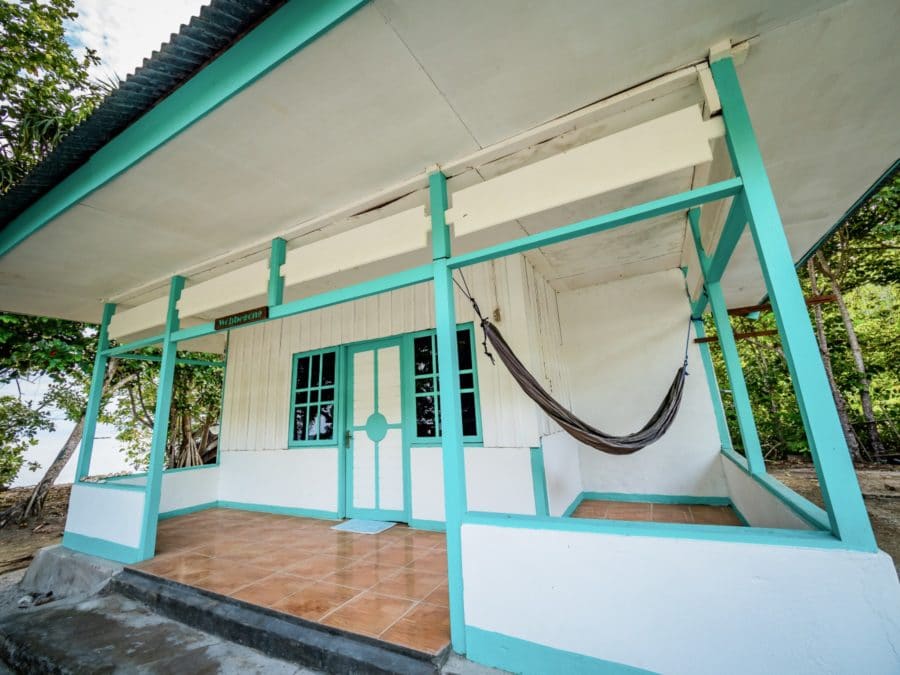 If you're on an extended trip in the area, you could also visit Ambon and The Banda islands, two amazing destinations for dive enthusiasts sometimes tacked onto a Raja Ampat trip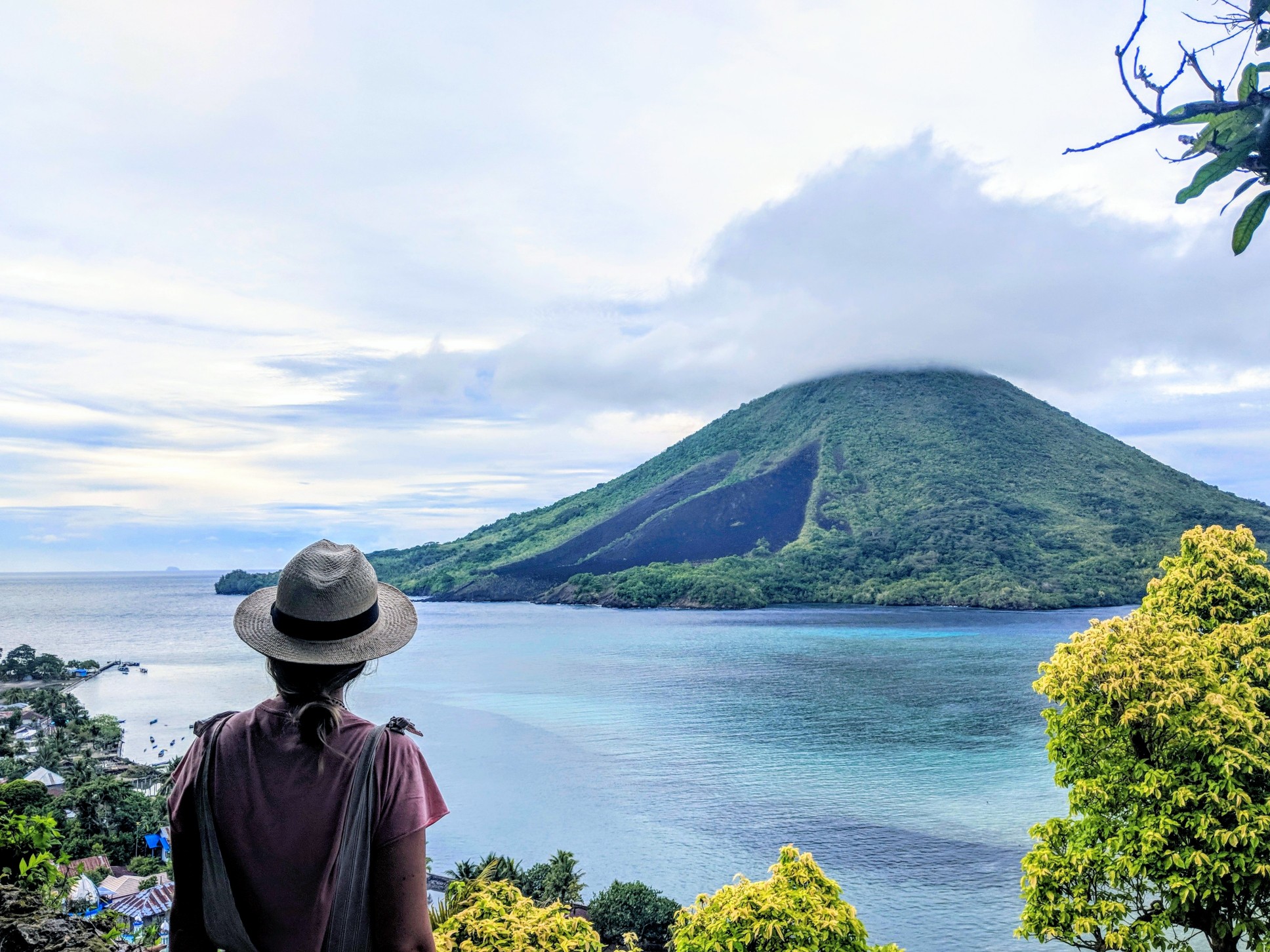 Thanks to Scuba Republic for a fantastic adventure. A Lovely Planet received a discounted stay on the Epica. As always, all opinions are our own.
Check out our other Indonesian diving guides here.