Contributors Sarah and James' guide to diving in Bira, Indonesia.
We can't get enough of Indonesia, it's one of our favourite countries yet. The oceans are packed with life for some of the best diving in the world, and there's so much to see on land too. We've been to North Sulawesi for some amazing adventures, and we then headed to South Sulawesi to check out some more incredible diving in Bira.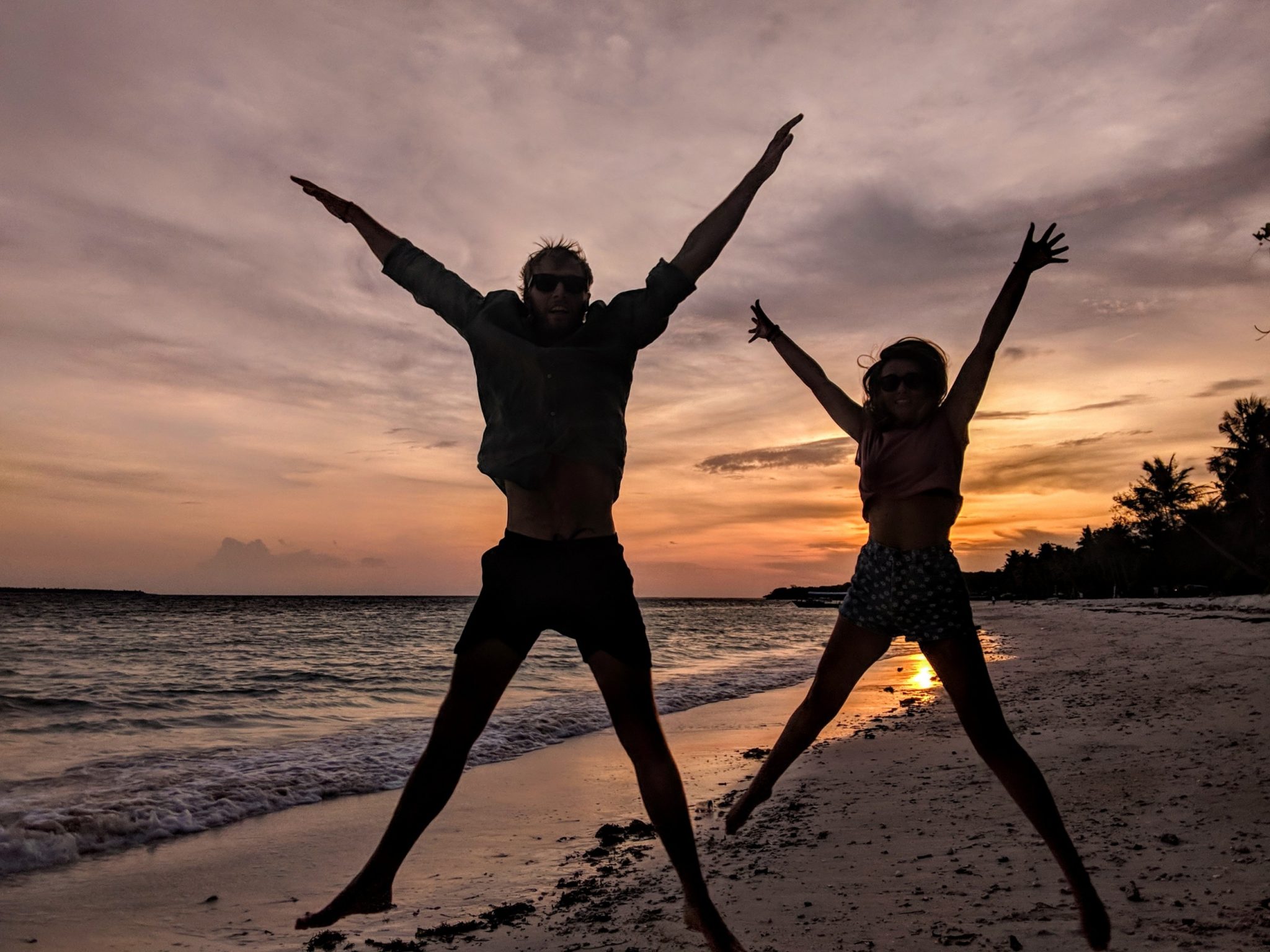 Arriving in Bira we noticed there are few tourists and you almost have this beautiful slice of paradise all to yourself!
There are rumours that an airport will be built in the next few years, so depending on how you look at it, you might want to get here sooner rather than later.
Diving in Bira, Indonesia
We dived with Bira Dive Camp and were blown away by the healthy reefs, visibility of 30m+ and temperatures of 29 degrees, just how we like it!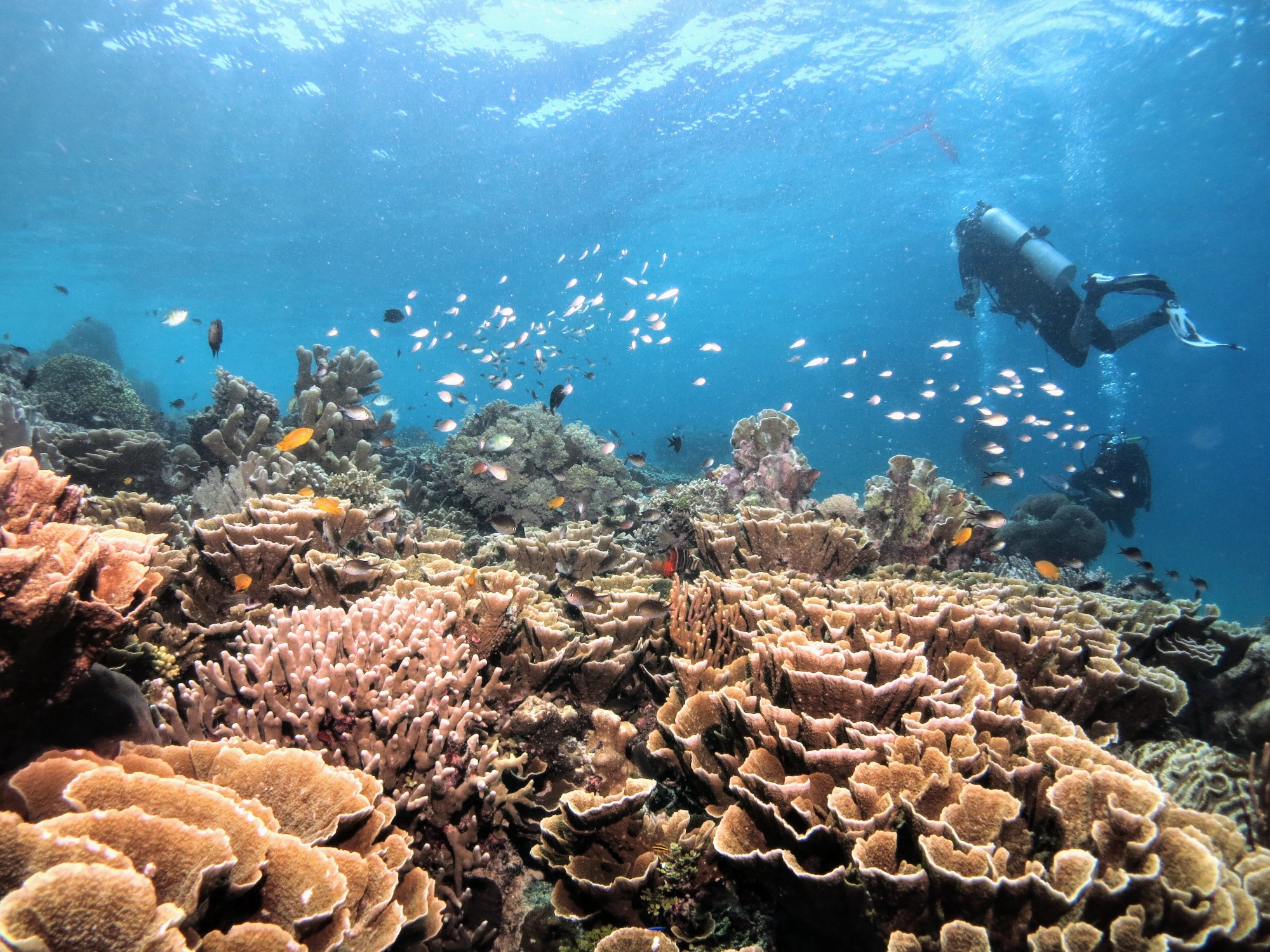 We heard that at other times of the year, the visibility can reach up to a crazy 50 meters and around June to September you can see heaps of reef sharks too.
On our first dive, this Leaf Scorpionfish was hard to miss standing proud ready for his close-up! We've seen them before but mostly in black or white colours, so this Leaf Scorpionfish was a colourful surprise.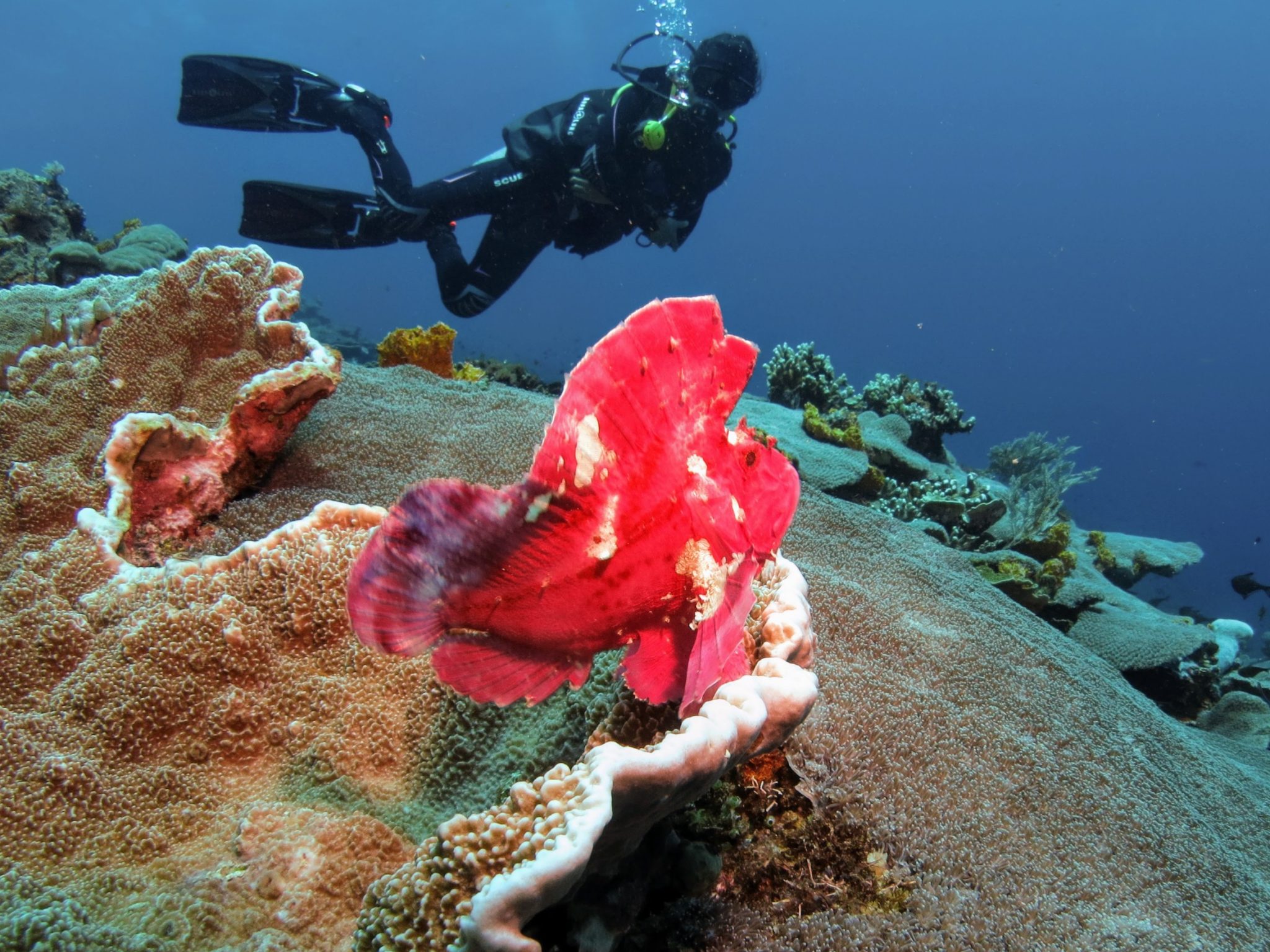 The team at Bira Dive Camp were really amazing. They had so much knowledge about everything we saw underwater. They even set up a movie night on the deck overlooking the beach, a great place to relax and unwind after a day of diving.
We just loved it here because it ticked all the boxes for us. By day you enjoy sparkling crystal clear waters and by night unforgettable sunsets.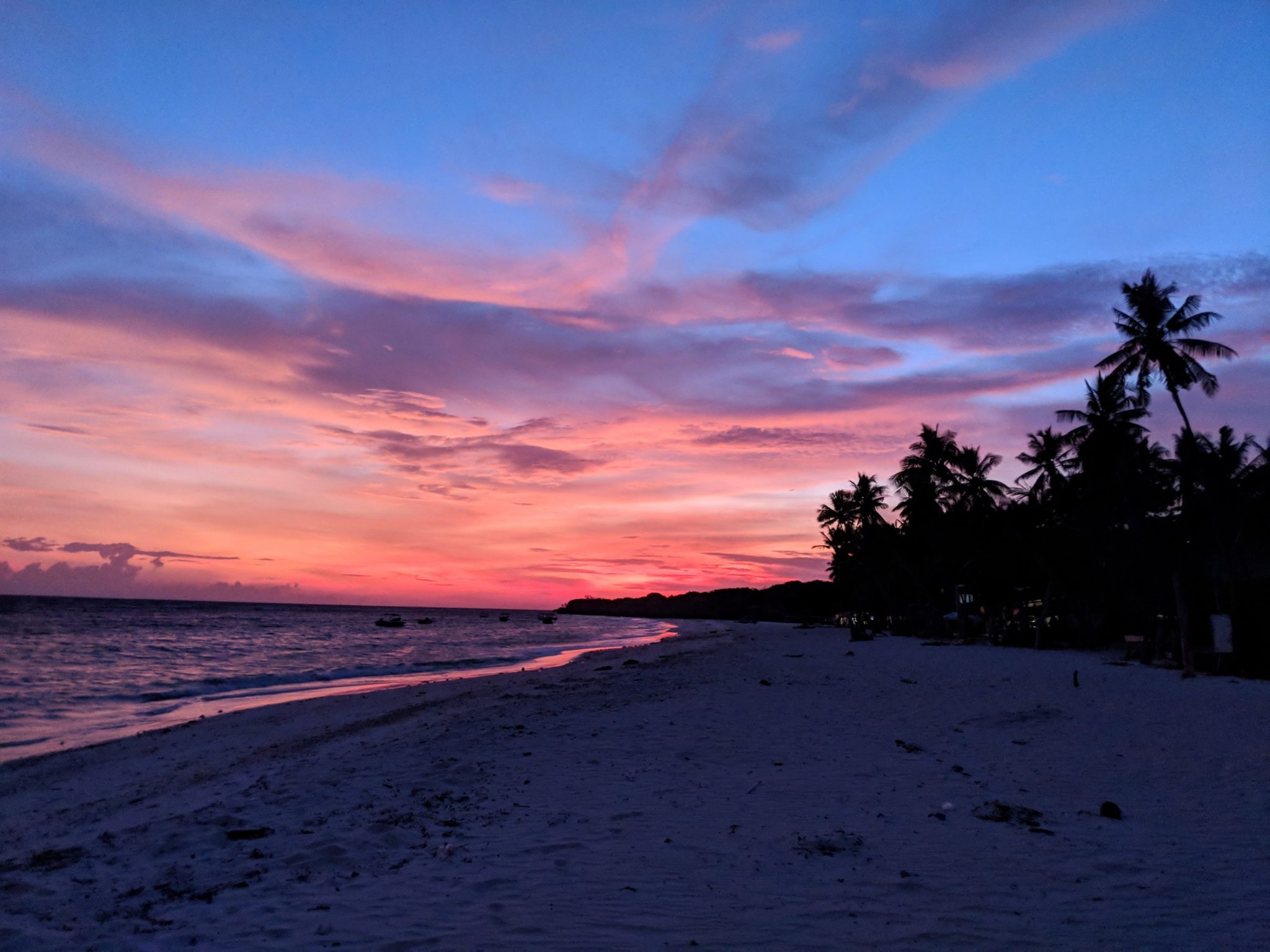 A Bira Wedding
One of the team members was getting married and invited us along, so we jumped at the chance to experience a local Indonesian wedding. We however quickly became the centre of attention, with everyone (Including the bride and groom) wanting a picture with us.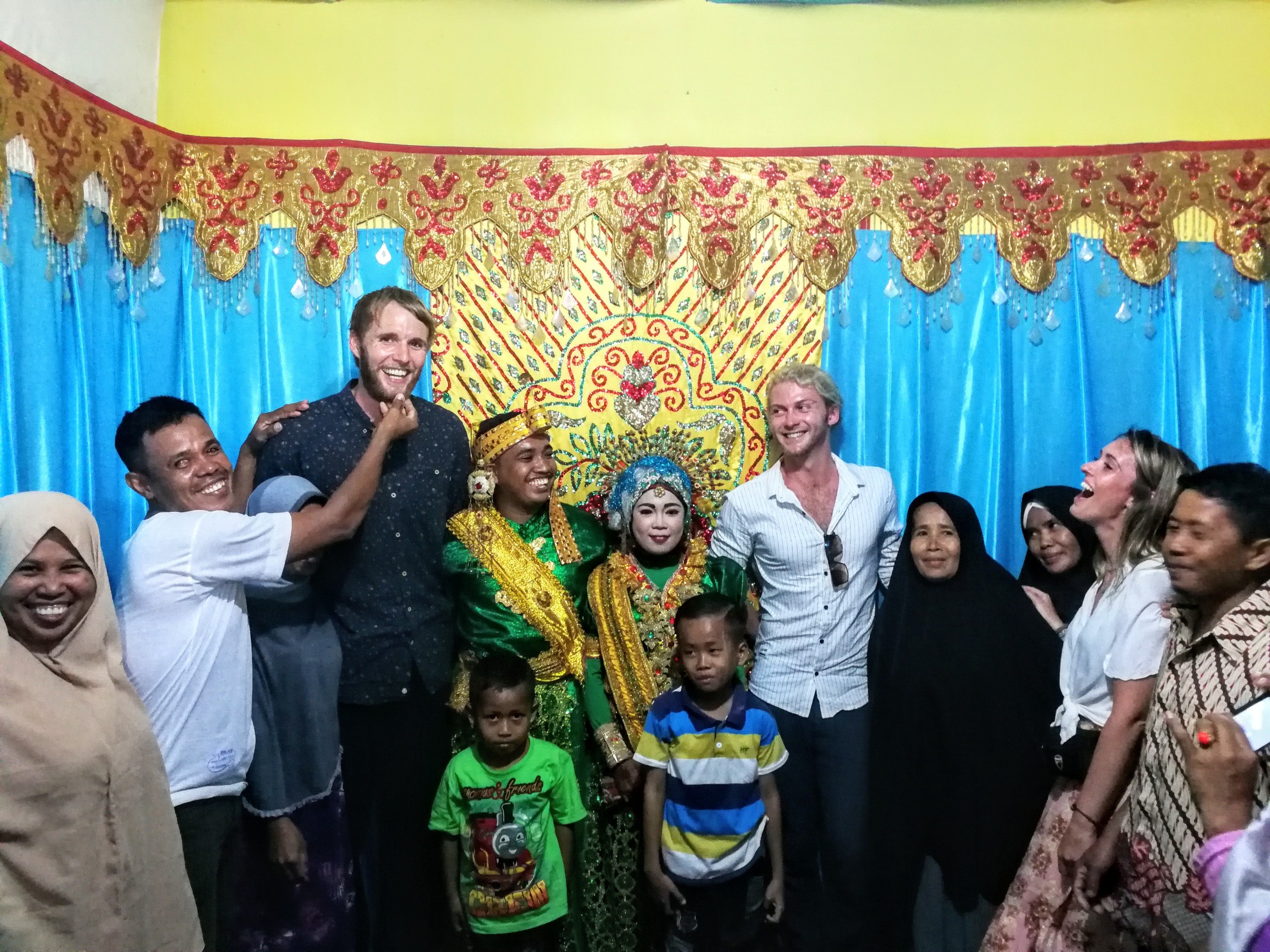 As you can imagine there were plenty of selfies! We happily accepted the short taste of fame! Everyone just wanted to say hello, shake our hand and take a picture…not to mention feed us until we were bursting and couldn't eat another thing.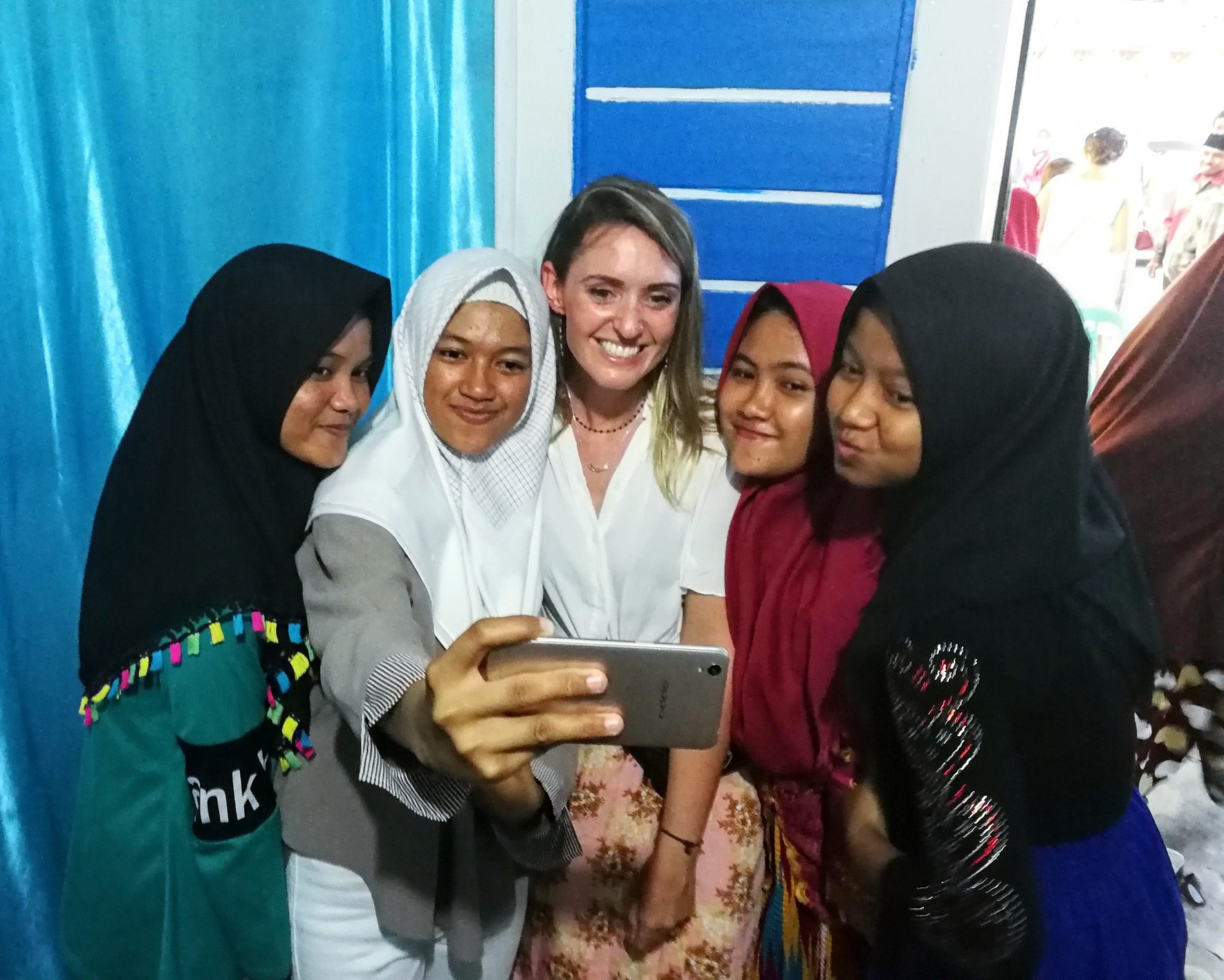 Check out our favourite diving spots in Southeast Asia!
Bira History
Bira has a long tradition of crafting traditional boats or schooners known as Phinisi. This is where a lot of the beautiful charters and liveaboards are built by hand before they set sail and start a new life at sea.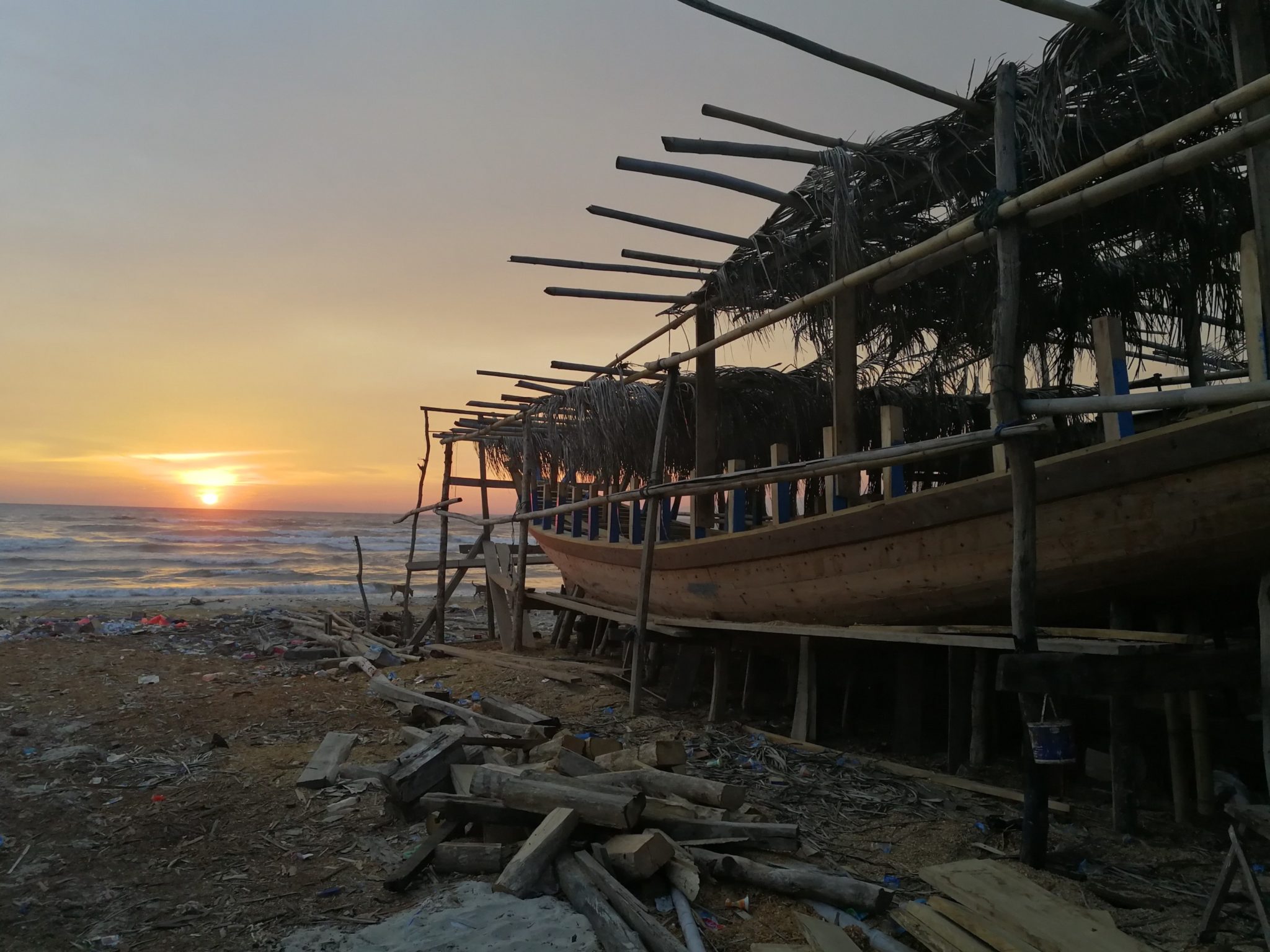 The craftsmanship is incredible! The boat pictured is solely made from teak wood, so if you have a spare £150k+ and fancy life at sea, you know where to go.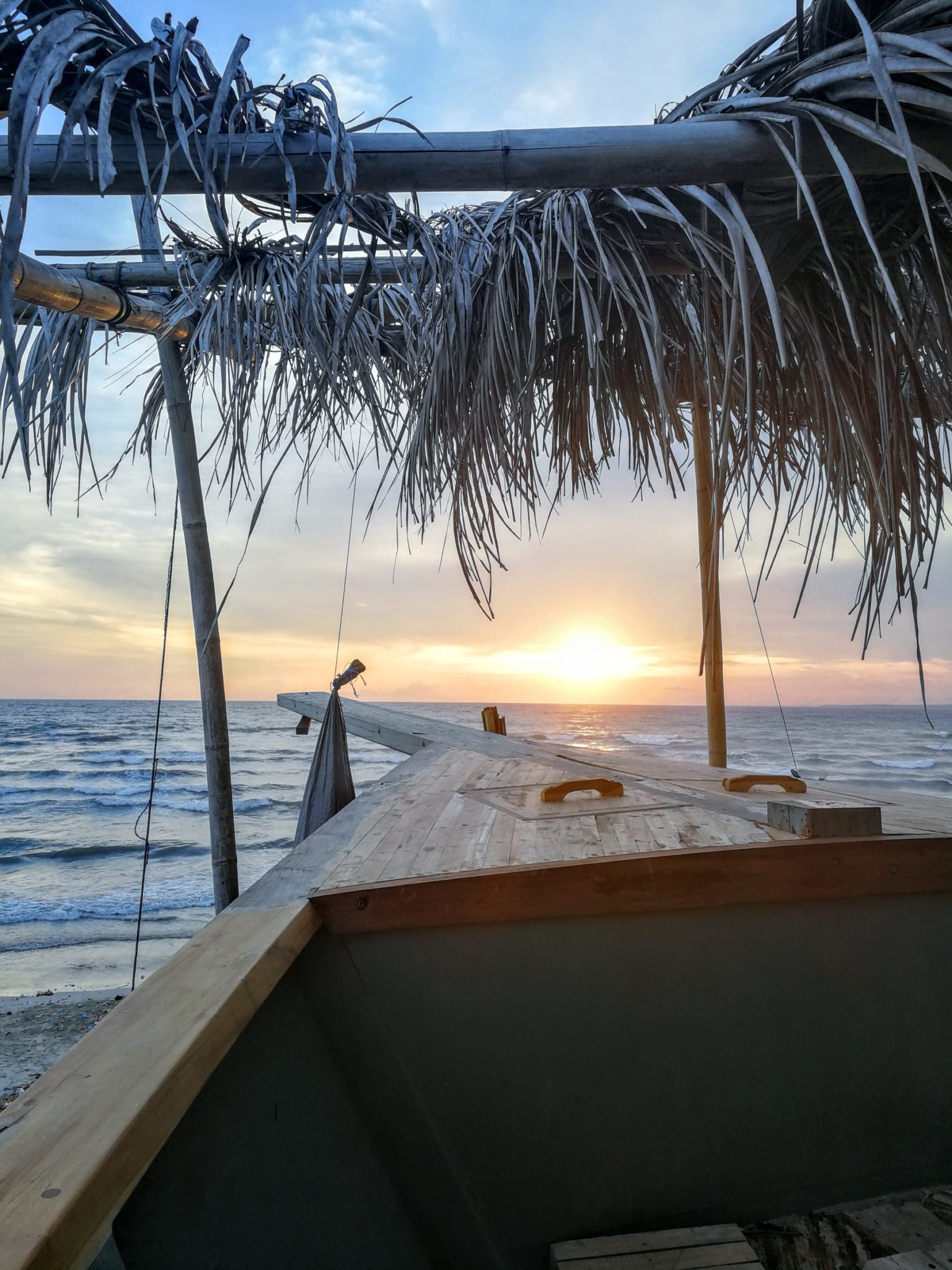 Where to Stay in Bira, Indonesia
We're of course here to dive (what else), and for a nice relaxed beach vibe, we recommend Bira Dive Camp operated by Scuba Republic which overlooks Bara Beach.
There's an option for every budget here, which makes this place very unique and makes diving affordable, as it can be very expensive. We stayed in one of the awesome en-suite bungalows. At $46 USD a night, including breakfast (and lunch if you're diving) it's amazing value. The bungalows even have an outdoor shower. One day while taking a shower, Sarah found a monkey in the tree above staring right back at her, not your average shower experience.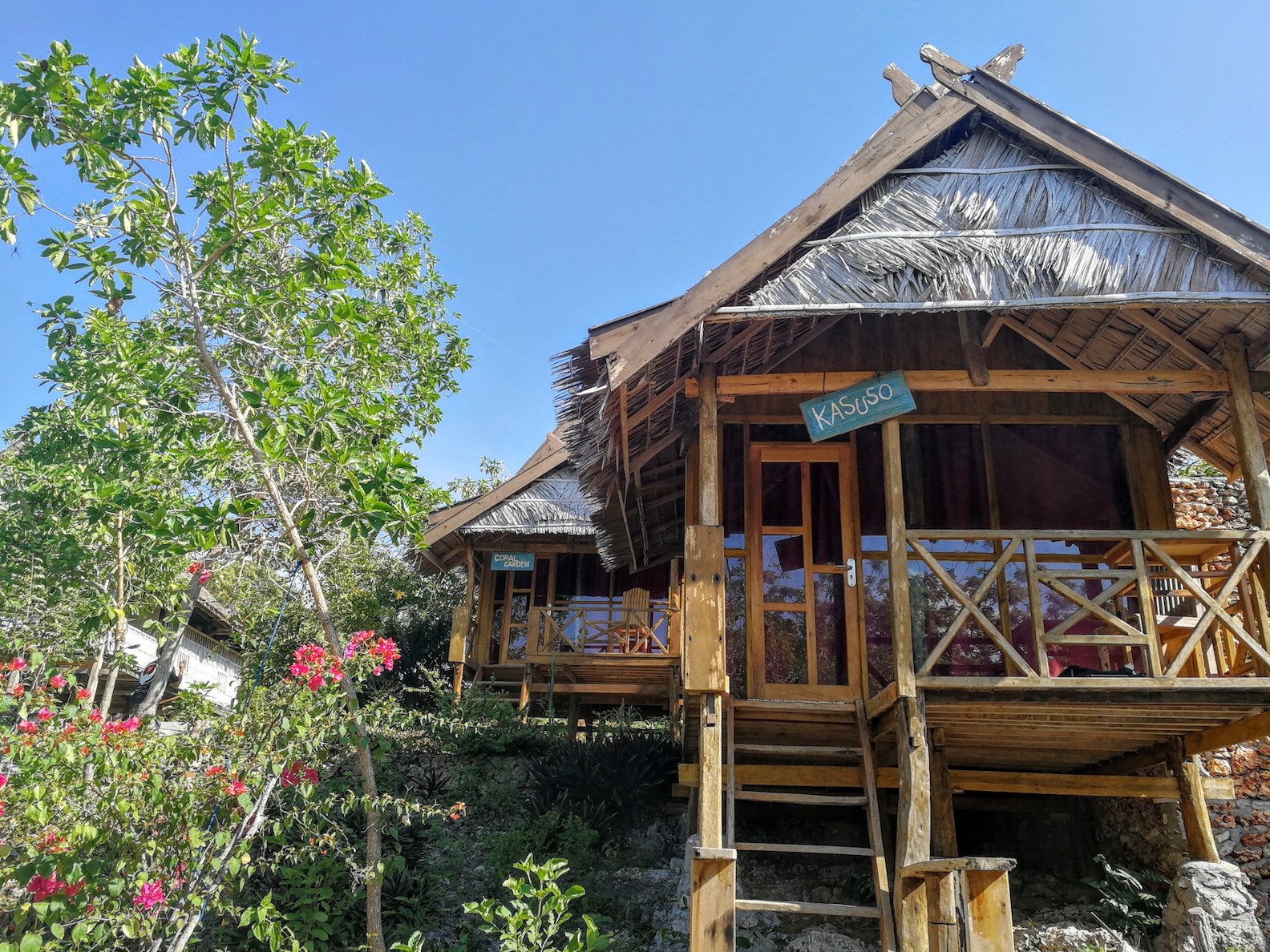 How to Get to Bira, Indonesia
To get to Makassar fly into either Jakarta, Kuala Lumpur or Bali. Alternatively, if you're thinking of heading to Komodo too, there's a weekly ferry between Bira and Labuan Bajo. Makassar is a great airport hub for connections within Indonesia so if you're doing a multi-stop trip this will be good to know.
Once you have arrived, grab a taxi to the Terminal Mallengkeri where you'll pick up a bus or shared car to Bira, a 5hr journey. Once out of Makassar town, the route travels along the scenic coastal road passing towns and gorgeous landscapes.
When to Go to Bira, Indonesia
To see the big stuff including heaps of reef sharks, head to Bira in peak months between June to September. Aside from Dec-Jan which generally see the diving companies close completely, the diving here is great all year round and you'll see fewer tourists in the off-peak months if you fancy a more peaceful holiday.
Other Diving in South Sulawesi
As part of the trip, you may want to consider heading to The Banda Islands and Ambon. The Banda Islands in Maluku are a cluster of ten remote volcanic islands in the Banda Sea and is great for everyone – divers or non-divers. Check out our Banda Islands guide for the best things to see and do.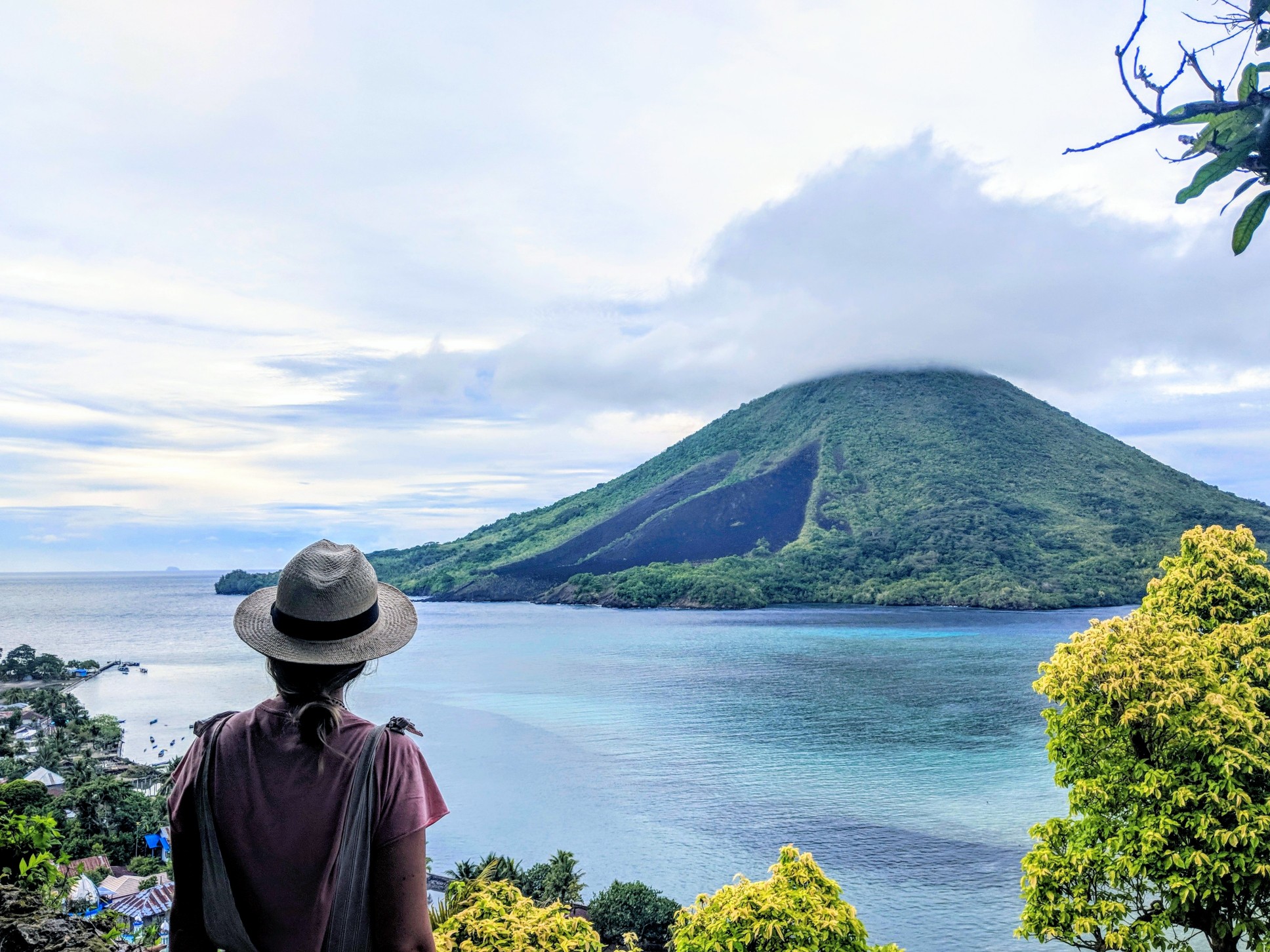 To get to The Banda Islands you need to connect with a Ferry in Ambon. Ambon hosts some of the world's best 'Muck Diving' where you can find some really unusual creatures. Check out our Ambon guide.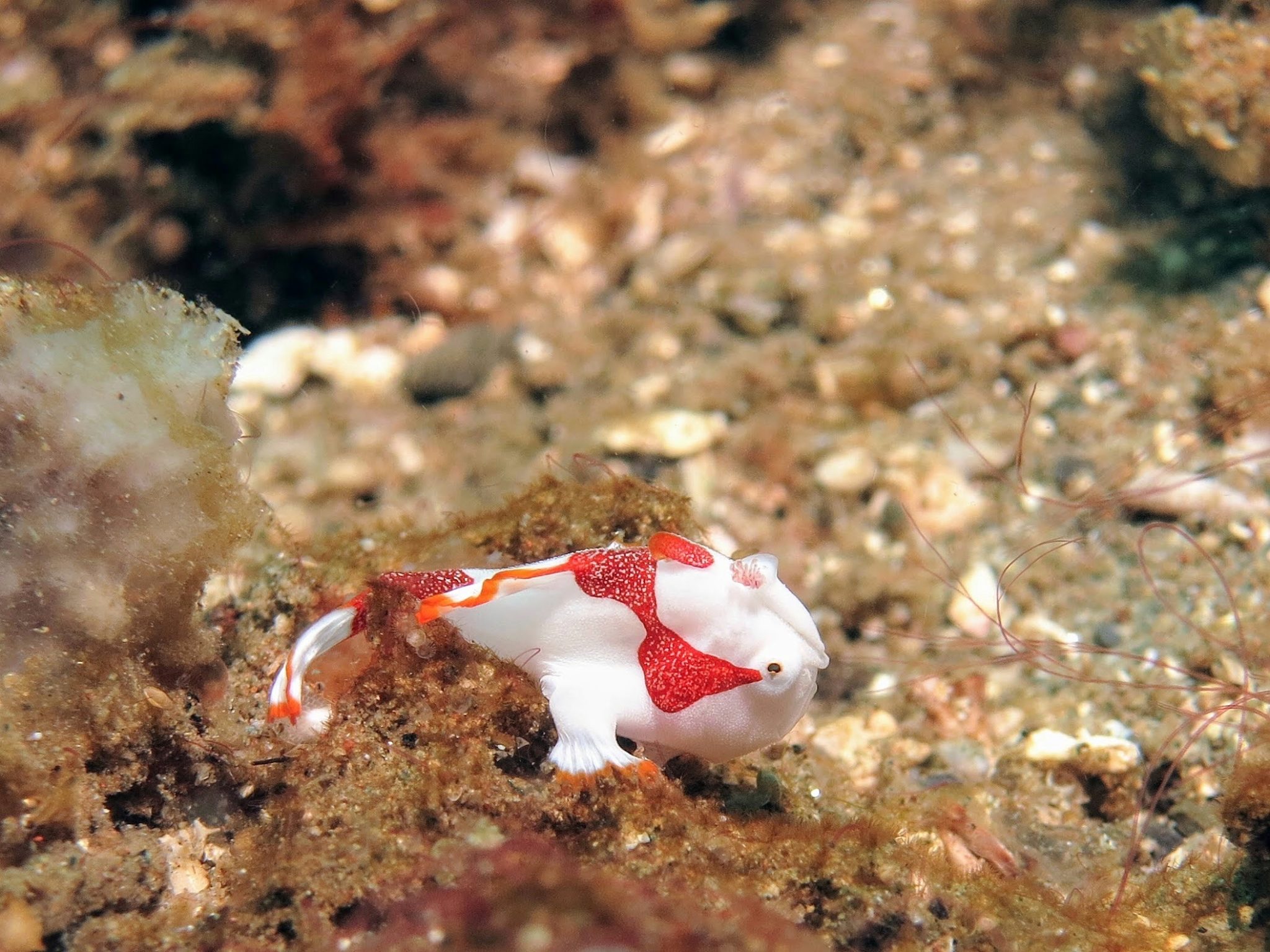 Thank you to Bira Dive Camp and Scuba Republic for hosting A Lovely Planet, a truly amazing experience in Bira.
Travelling in Indonesia? Check out our other articles here.