Last year I headed to Morocco for the first time and I spent 3 days in Marrakech. I've wanted to visit Morocco for years and so was very excited to finally be going!
Marrakech is Morocco's most visited city, with over 600,000 people a year travelling from the UK. I was staying during Ramadan, so tourist numbers were lower than usual, but it was still a full flight from London.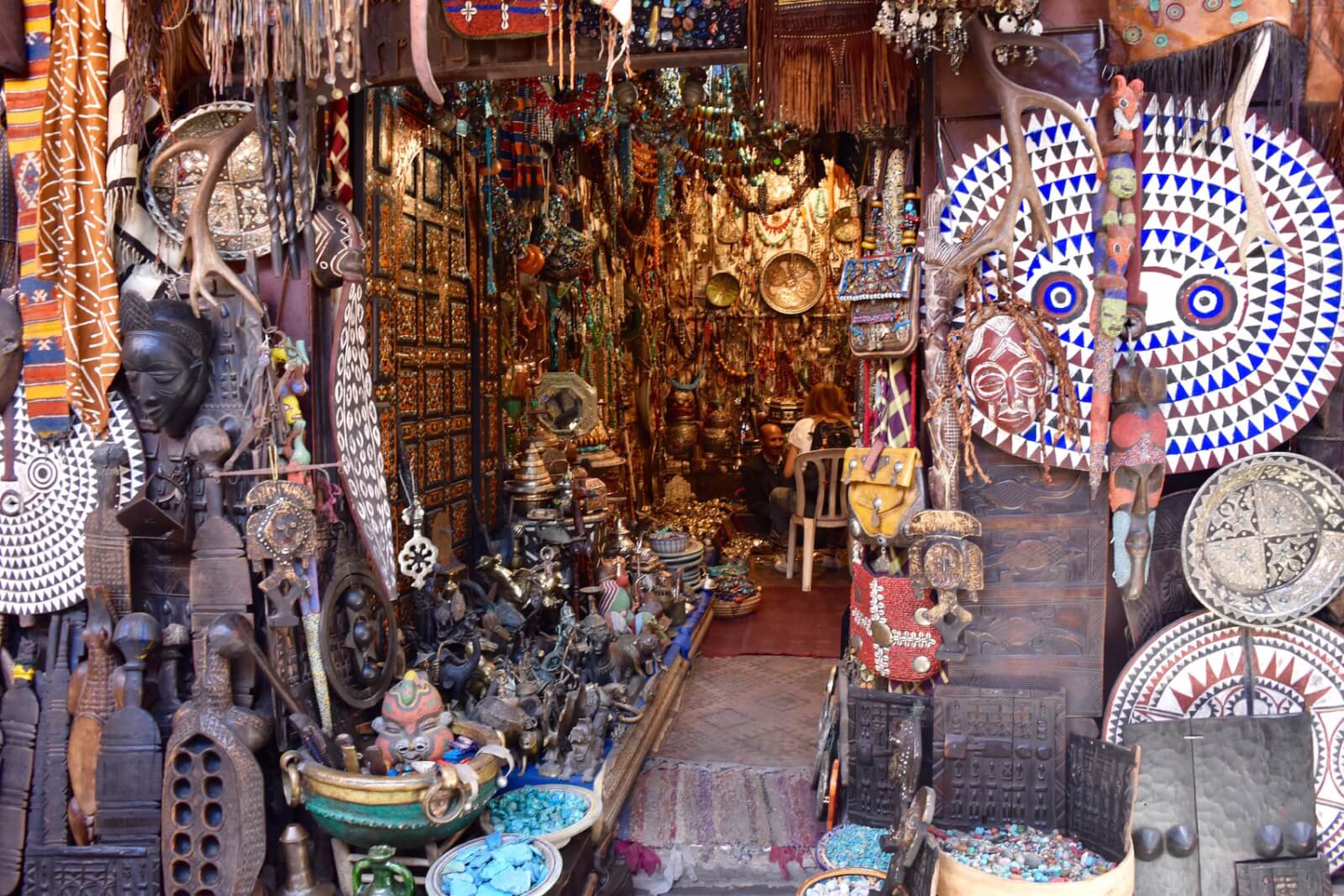 Most travellers' head to the Medina – Marrakech's iconic walled town in the centre of the city. This Unesco World Heritage site is a maze of winding streets and souks (markets) centred around the famous Djemaa el Fnaa – the main square.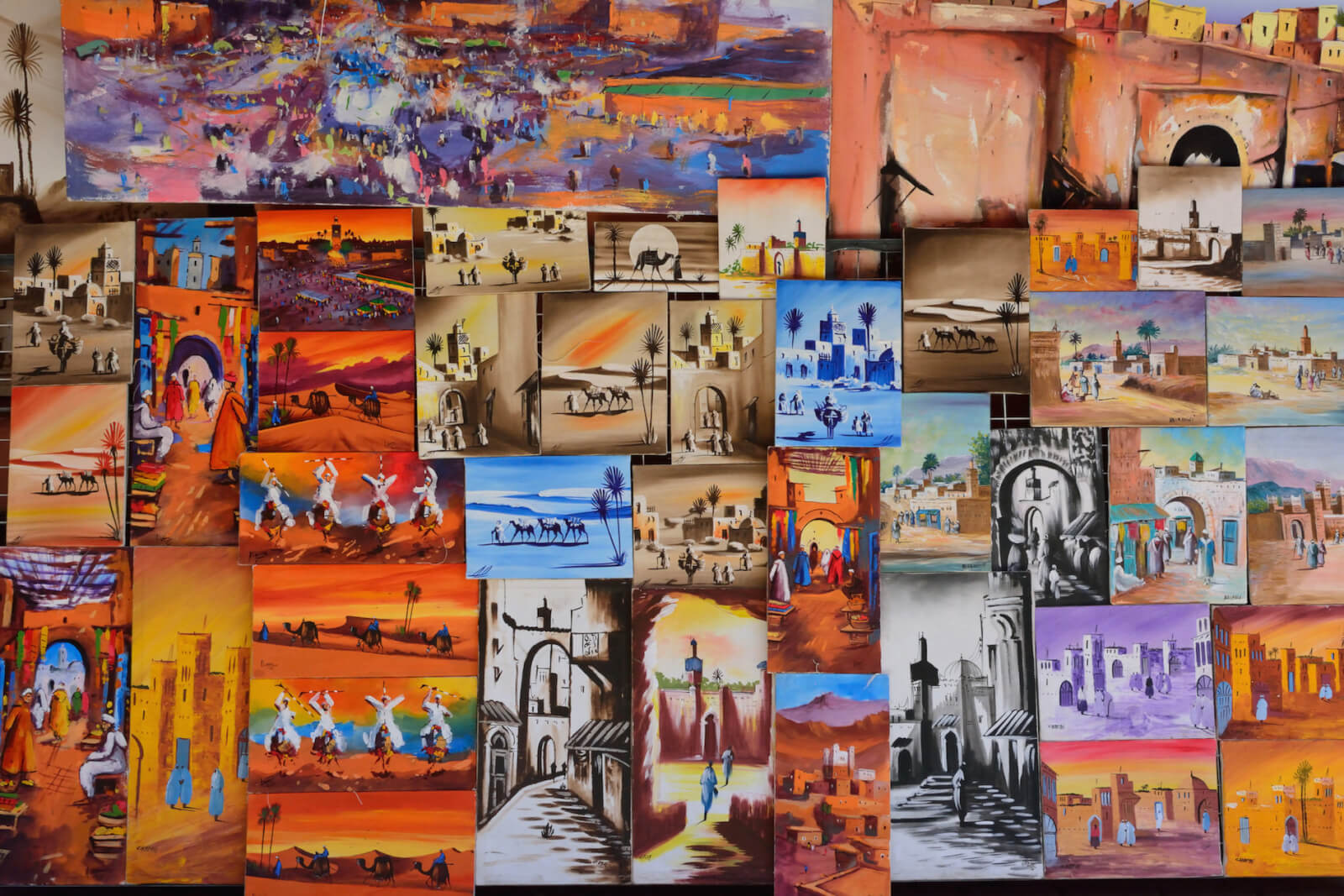 How To Get There/Getting Around
There is plenty to see and do in Marrakech, and it's easy to walk around the Medina. If you can't take the heat for too long there are lots of cheap taxis. North West of the Medina is the new town, which is around a half an hour walk, or 10 minutes in a taxi. The airport is located South West of the Medina and there are daily flights from London with BA, Ryanair and Easyjet. From here you can take local buses for 30 Dirhams into the Medina, or alternatively most hotels offer a transfer service. There is also a taxi rank outside the airport, but it's worth negotiating your fare before you get in.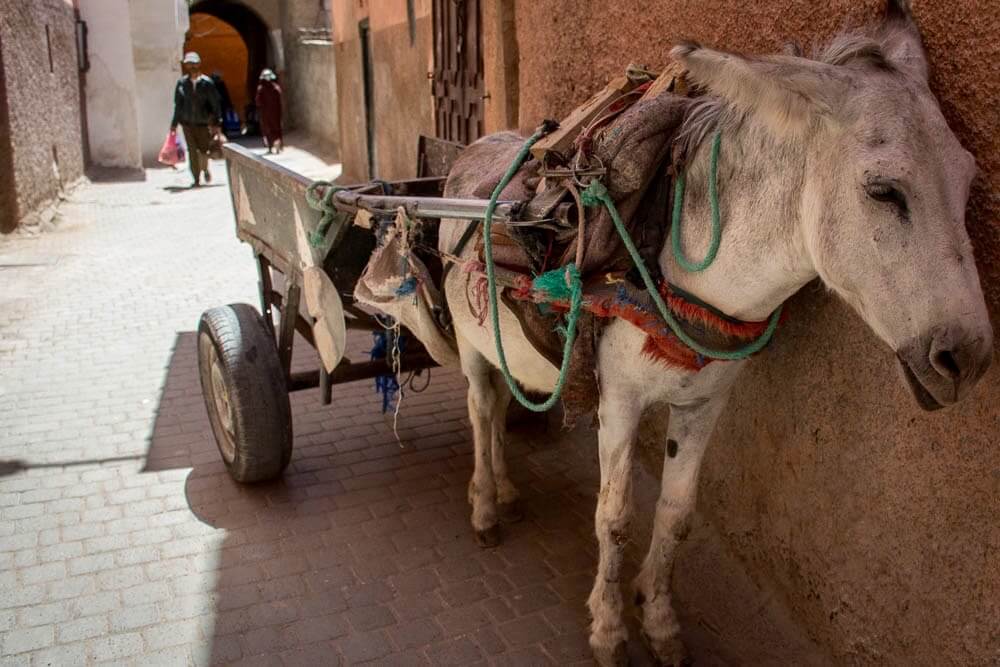 Where To Stay
Within the Medina, there are numerous riad hotels. Riads are traditional Moroccan houses with a courtyard in the centre. I would definitely recommend staying in a riad to get a more Moroccan experience. Many are locally owned and run and they are a peaceful escape from the bustling Medina.
I stayed at Riad Kheirredine, which was fantastic. It's a gorgeous place with lovely staff, who offer to walk you to and from the riad so you don't get lost in the Medina! Read more about Riad Khierredine here.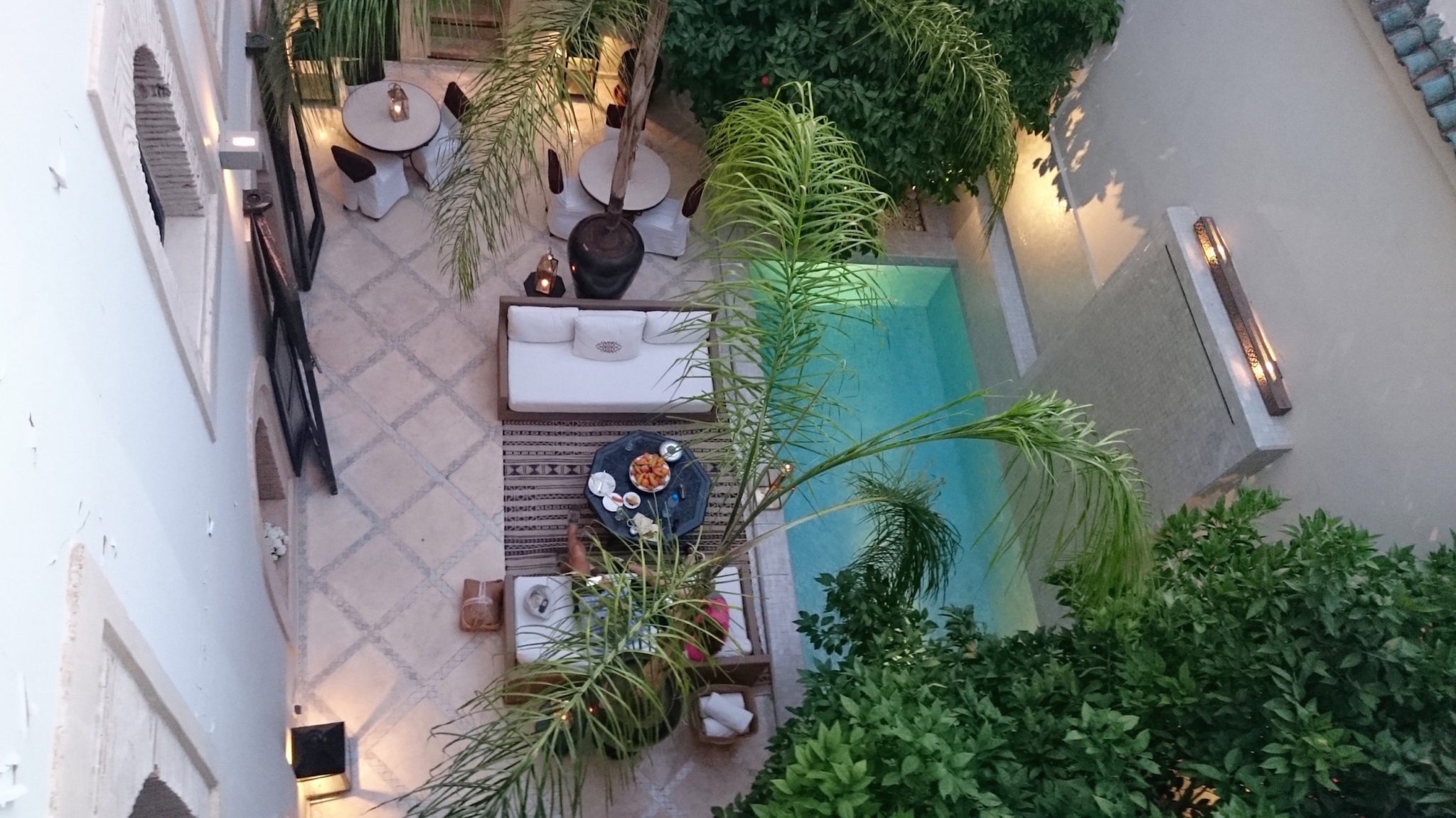 If you are spending at least 3 days in Marrakech and you fancy something a little bigger, there are some excellent resorts on the outskirts of the city. The Mandarin Oriental has recently opened its first African resort, which is incredibly beautiful, with landscaped gardens, lakes and an amazing pool.
Where To Eat
Djemaa El Fnaa is full of stalls selling local food at very reasonable prices. They will all try and get you to eat at their stall, claiming it's the best, but I think the quality is pretty similar at all of them. It's a very fun and friendly atmosphere and the food was pretty good – a great selection of couscous, salads, and tagines.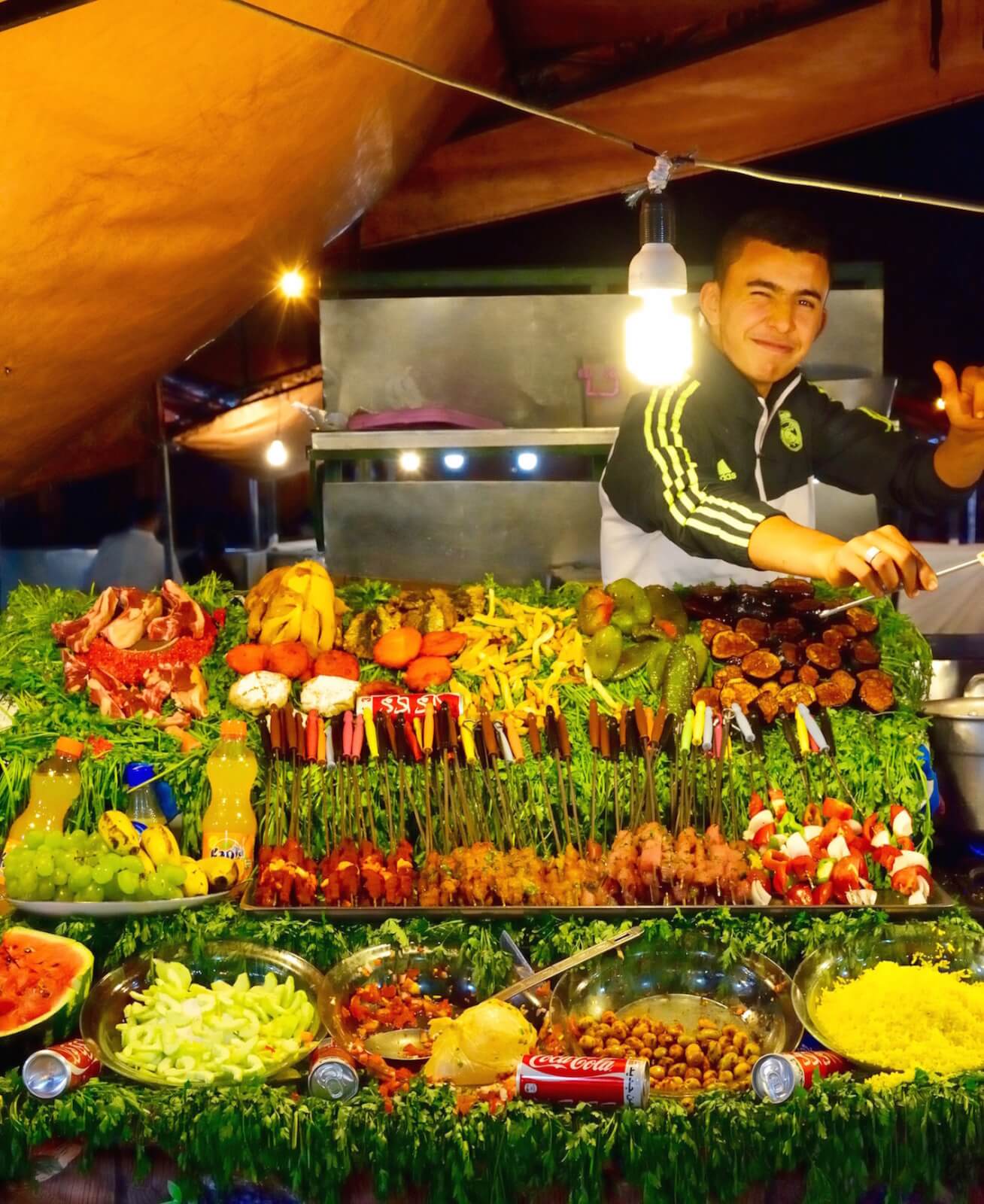 Another nice spot, in particular for lunch is the Marrakech Henna Art Café. This is just off the main square and serves some great Moroccan style dishes, with lots of veggie and healthy options. They also have very talented henna artists, so you can get a tattoo after your meal!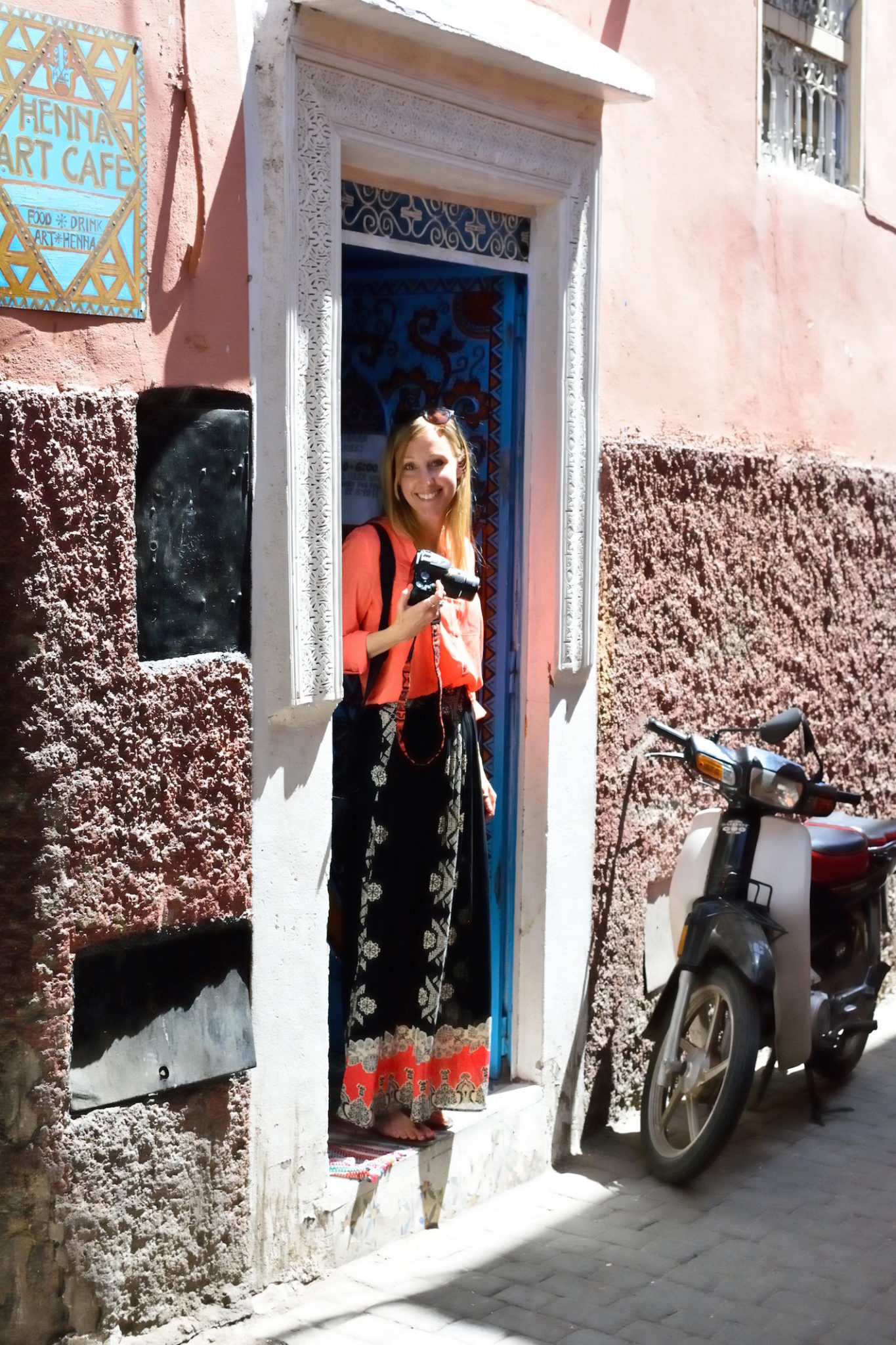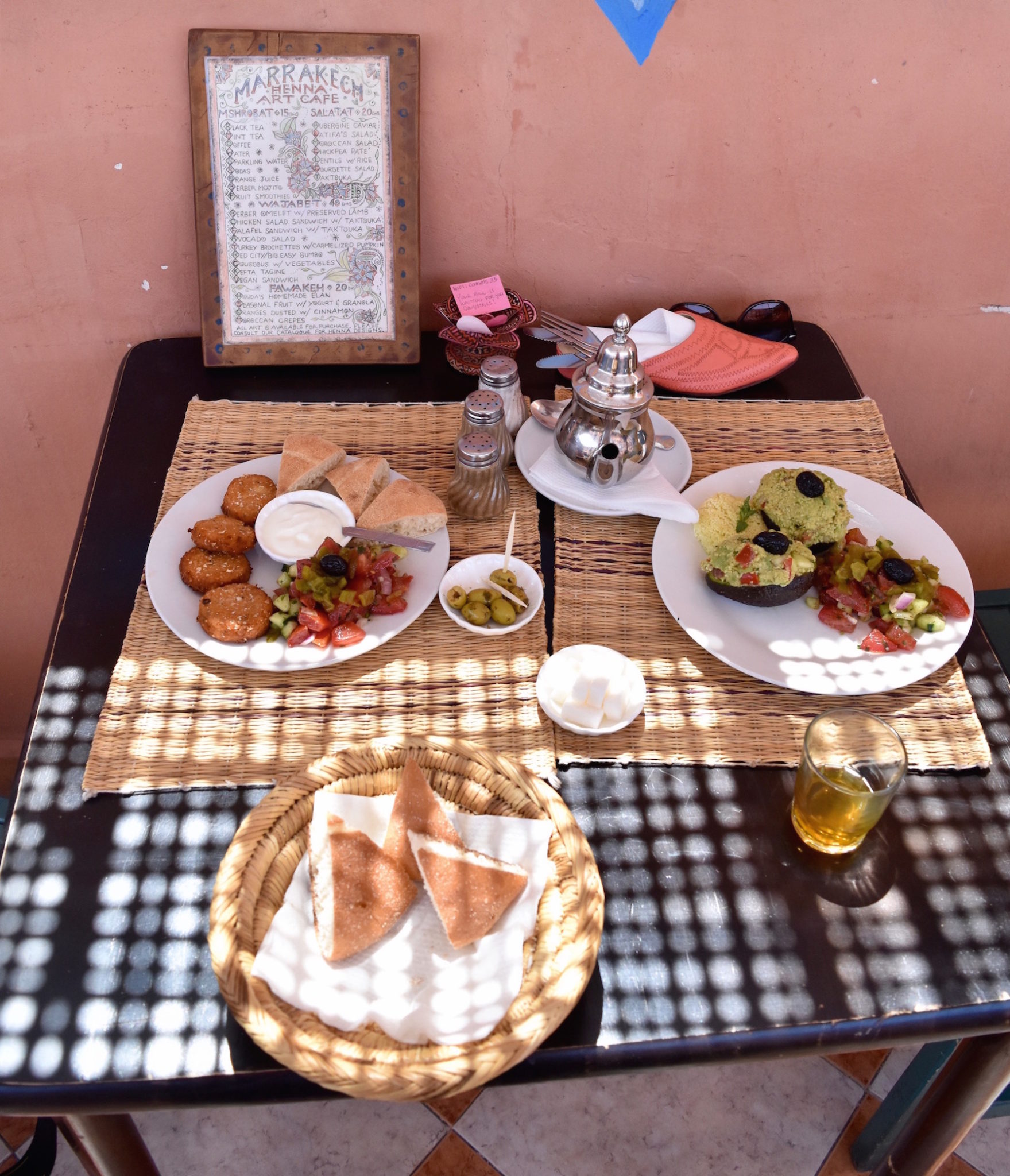 If you want something a bit more upmarket, then Salt at Dar Las Cigognes is excellent. They do a 6 course tasting menu and often have visiting chefs who create their own menu's for a limited period. The food was delicious and it's a beautiful setting in a riad next to the Royal Palace.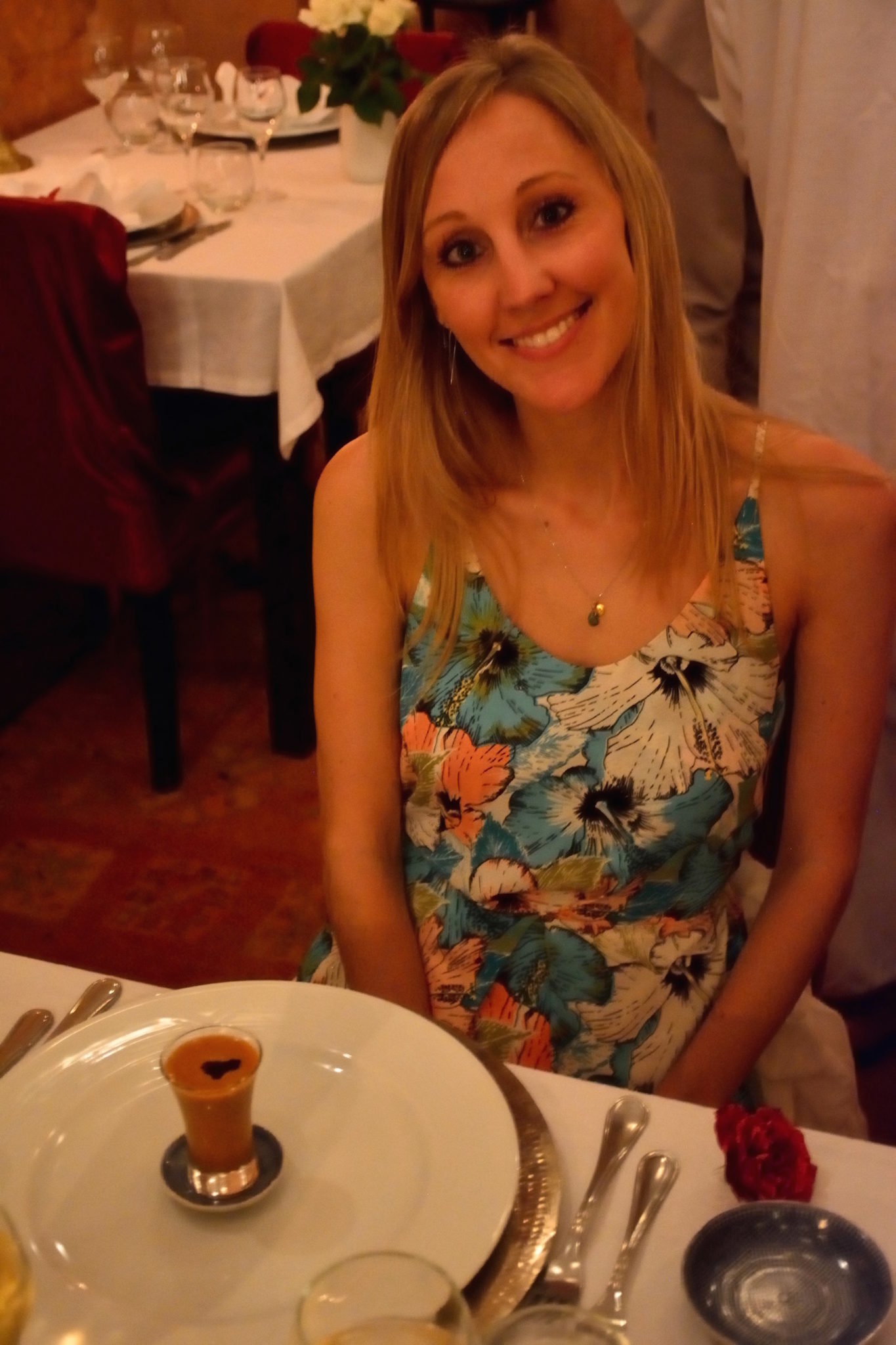 What To Do in 3 days in Marrakech
I would recommend to stay at least 3 days in Marrakech and allow a day to wander the Medina, shopping in the souks and absorbing the bustling atmosphere. Surrounding Djemaa el Fnaa the souks sell clothes, furniture and jewellery, while further north are the food and leather markets.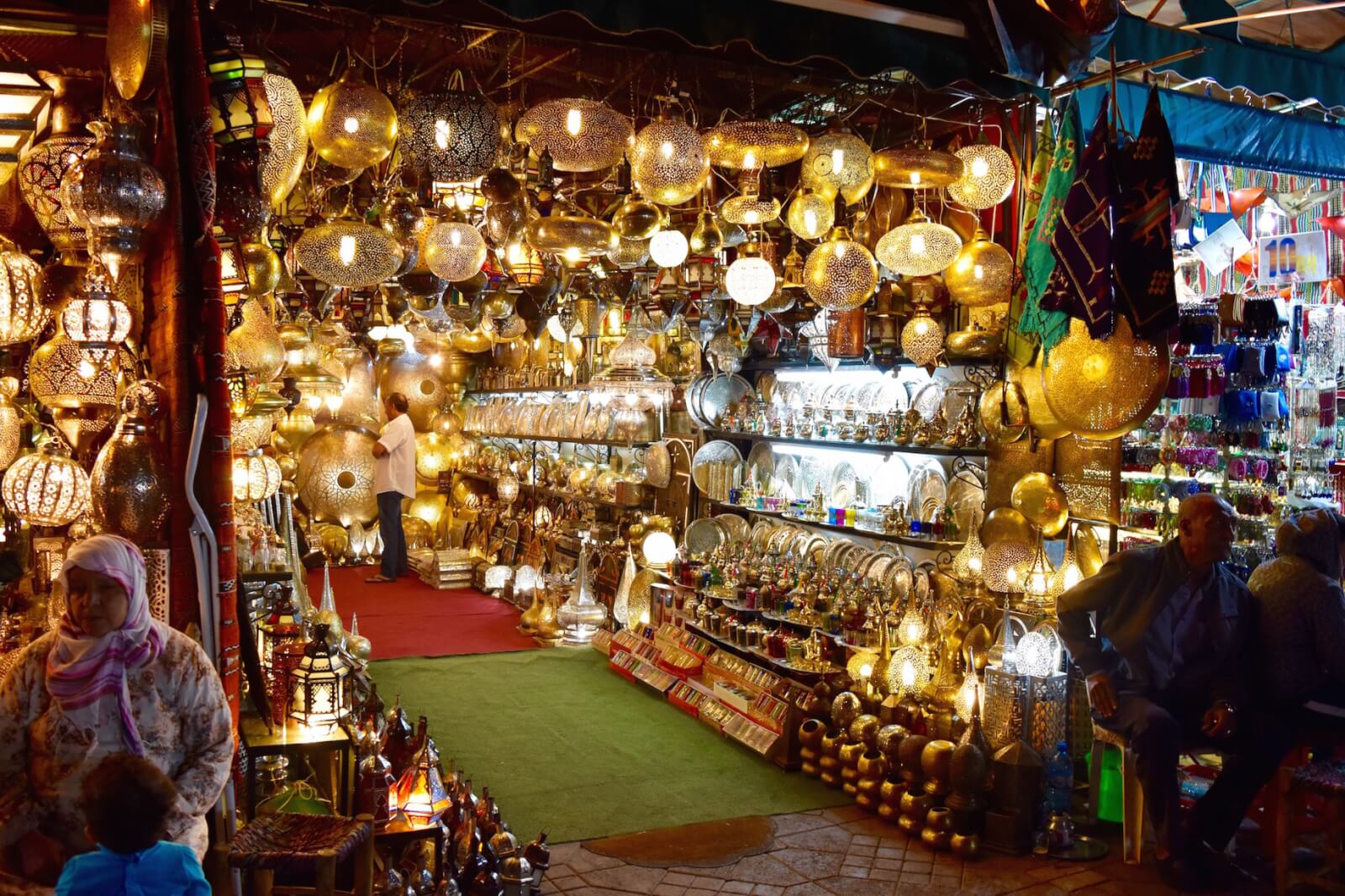 In the new town is Jardin Majorelle – a gorgeous garden once owned by Yves San Lauren. It's a complete contrast to the Medina and very peaceful.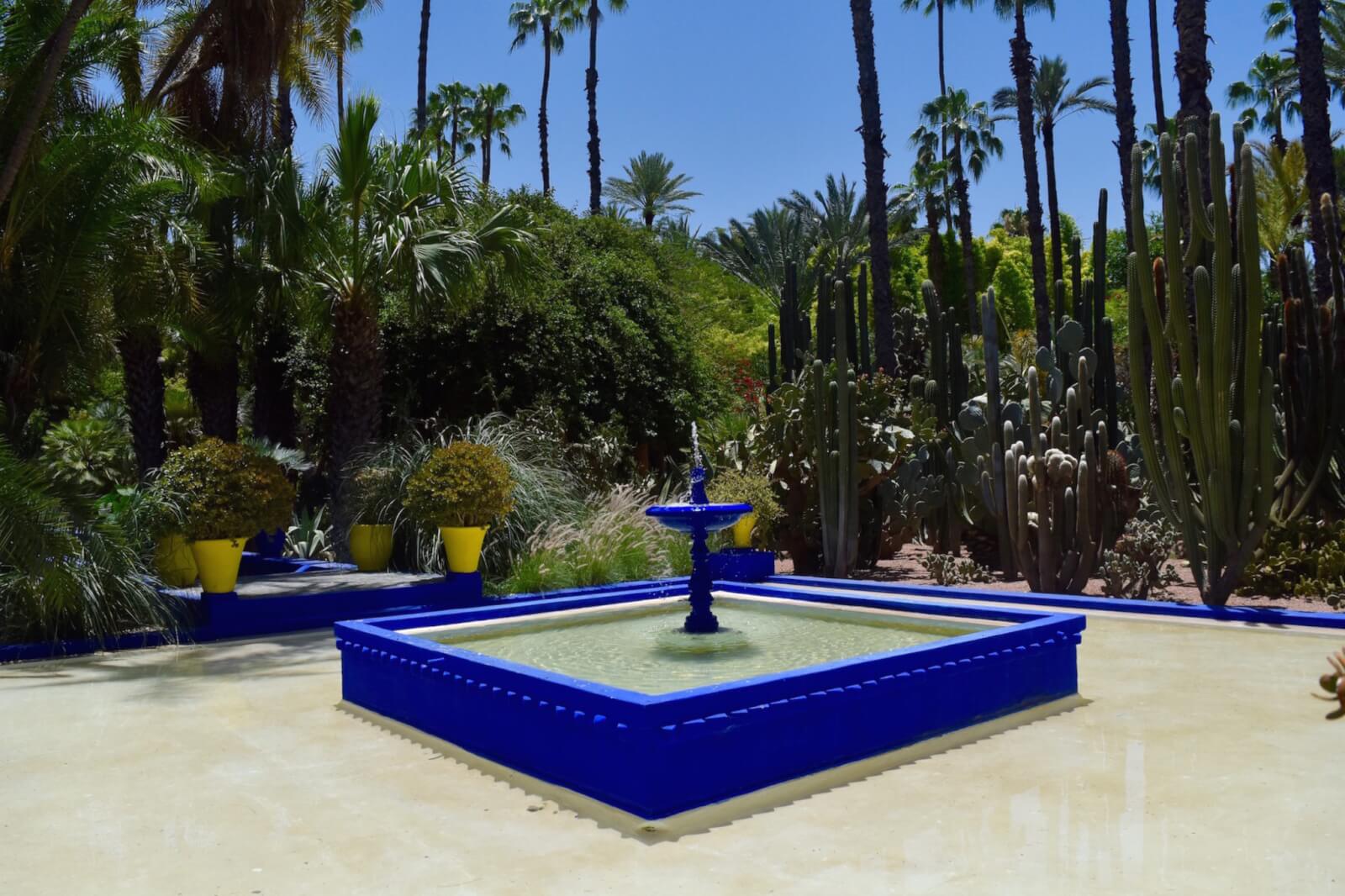 Ben Youssef Madrasa is a beautiful building located in the Medina and was once an Islamic college. It is named after the Almoravid sultan Ali ibn Yusuf.
The Photography Museum is close to Ben Youssef and displays some great photographs of Marrakech 100 years ago, as well as some old footage. It also has a lovely roof terrace with great views of the Medina rooftops.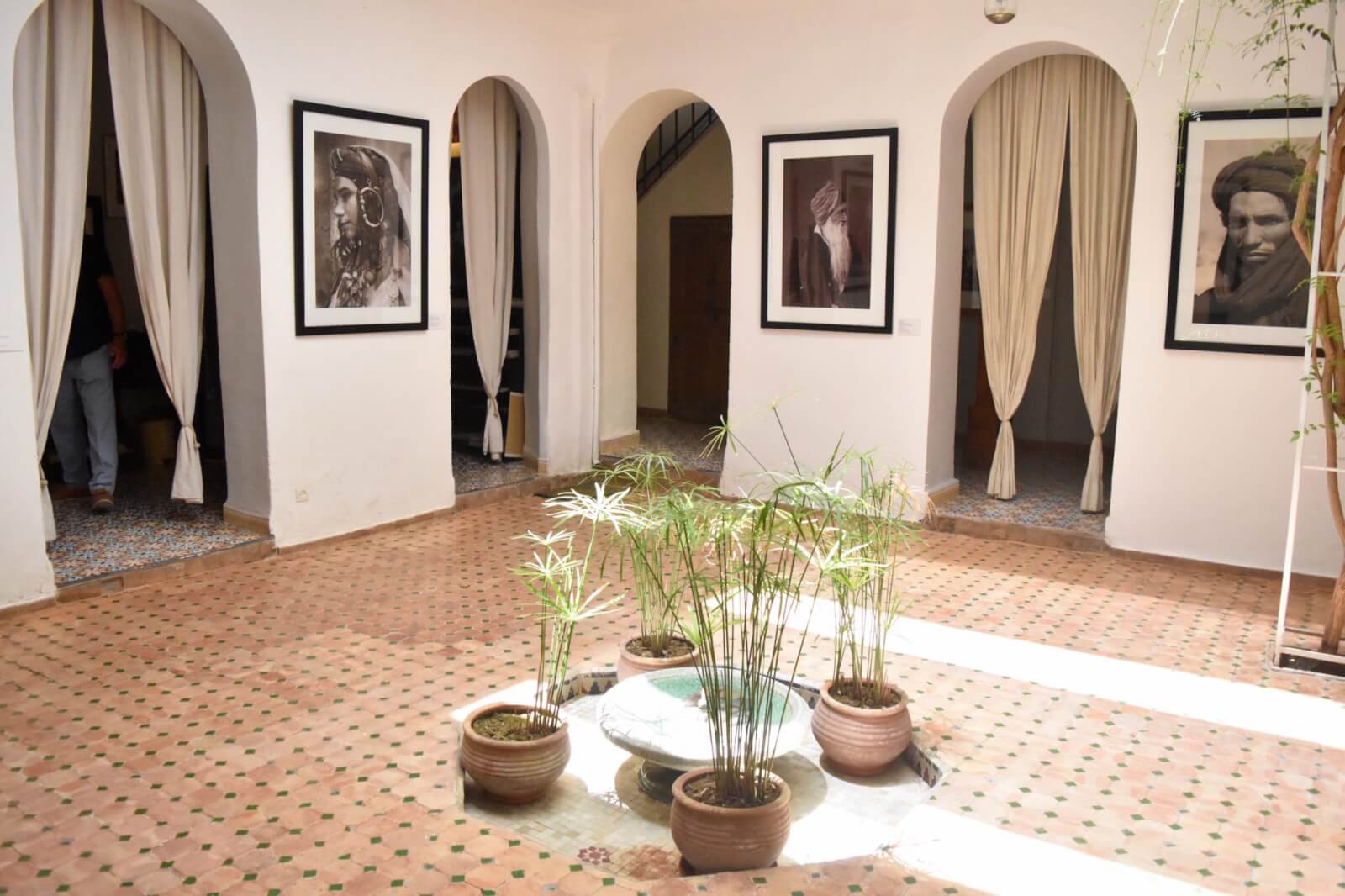 If you're a food fan, you can take a cooking course while in the city. The Sansoucci Collection offer a one day course which includes a trip to the souk to buy ingredients, followed by a class with one of their head chefs on Moroccan cuisine.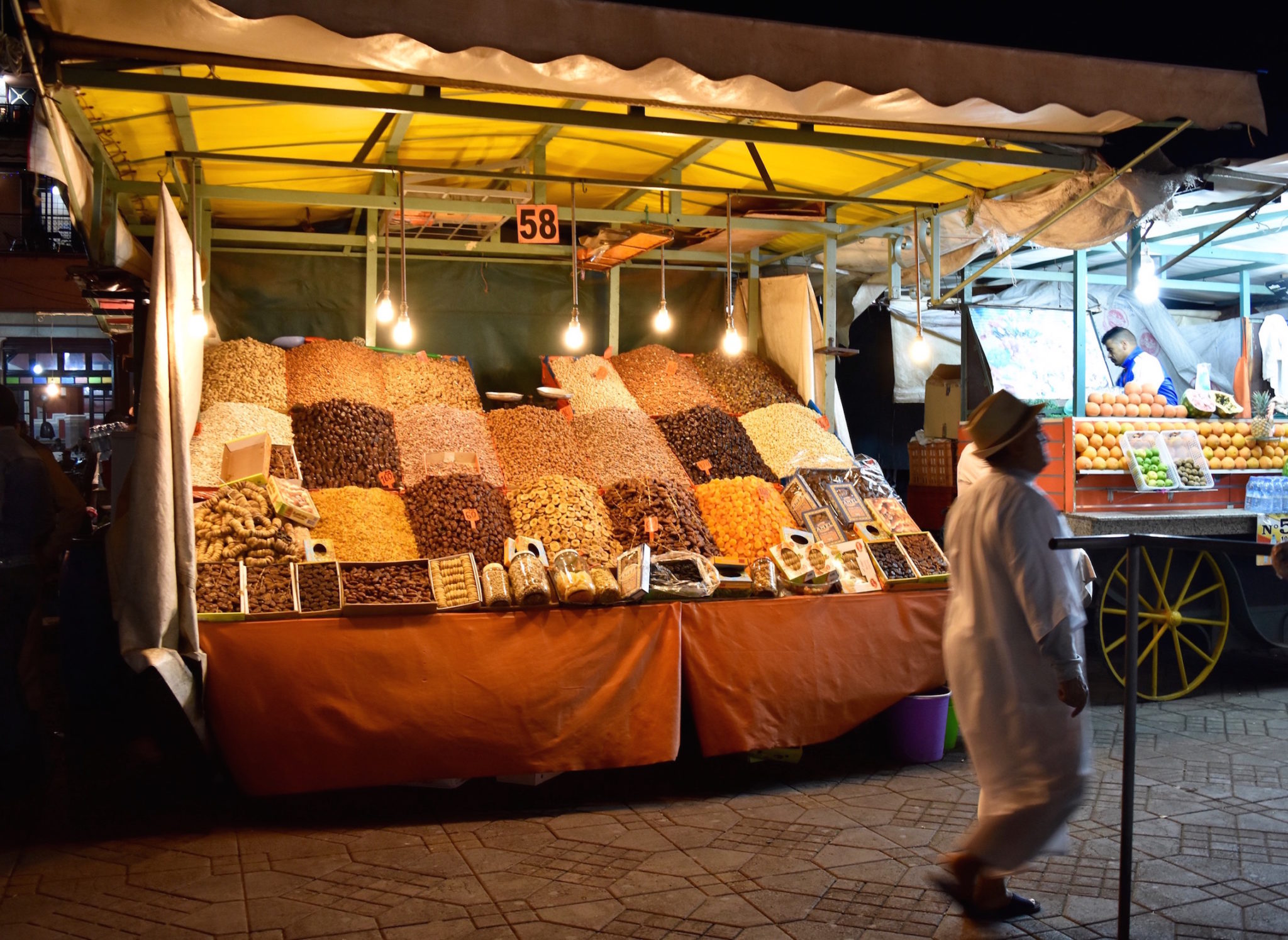 If you have time, there are plenty of great day trips from Marrakech. The Atlas Mountains are around an hour and a half drive and there are lots of companies offering tours. Many also incorporate a trip to Aït Benhaddou, which has been the set of numerous films including Gladiator and Kingdom Of Heaven.
Save some time to relax by the pool. Many riad's have their own pool, but if not, you can often pay a fee to visit one of the other hotels. I had a day at the Mandarin Oriental, which was lovely.
I enjoyed my 3 days in Marrakech, and it definitely lived up to my expectations. Visiting during Ramadan meant that a few places were closed but it was also good in other ways as the souks were quieter than usual and more relaxed. Morocco is a Muslim country, so make sure you pack long sleeves and long skirts for wandering the public areas (many people don't, but it's more respectful to the locals if you do and they will appreciate it). I bought a couple of maxi skirts and blouses from Primark, which were perfect for the trip. And there are plenty of harem pants to buy in the Souks too. The trip has definitely inspired me to see more of Morocco and I've added Essouira, Chefchouen and Fes to the bucket list!
Travelling to Marrakech? Check out our hotel review of Riad Kheirredine.