After a whirlwind of tuk-tuks, dirt roads, torrential rain and busy markets in Cambodia, stepping through the wooden gates at
Knai Bang Chatt
was like entering another world.
I immediately felt calm, relaxed and then excited when I spotted the infinity pool!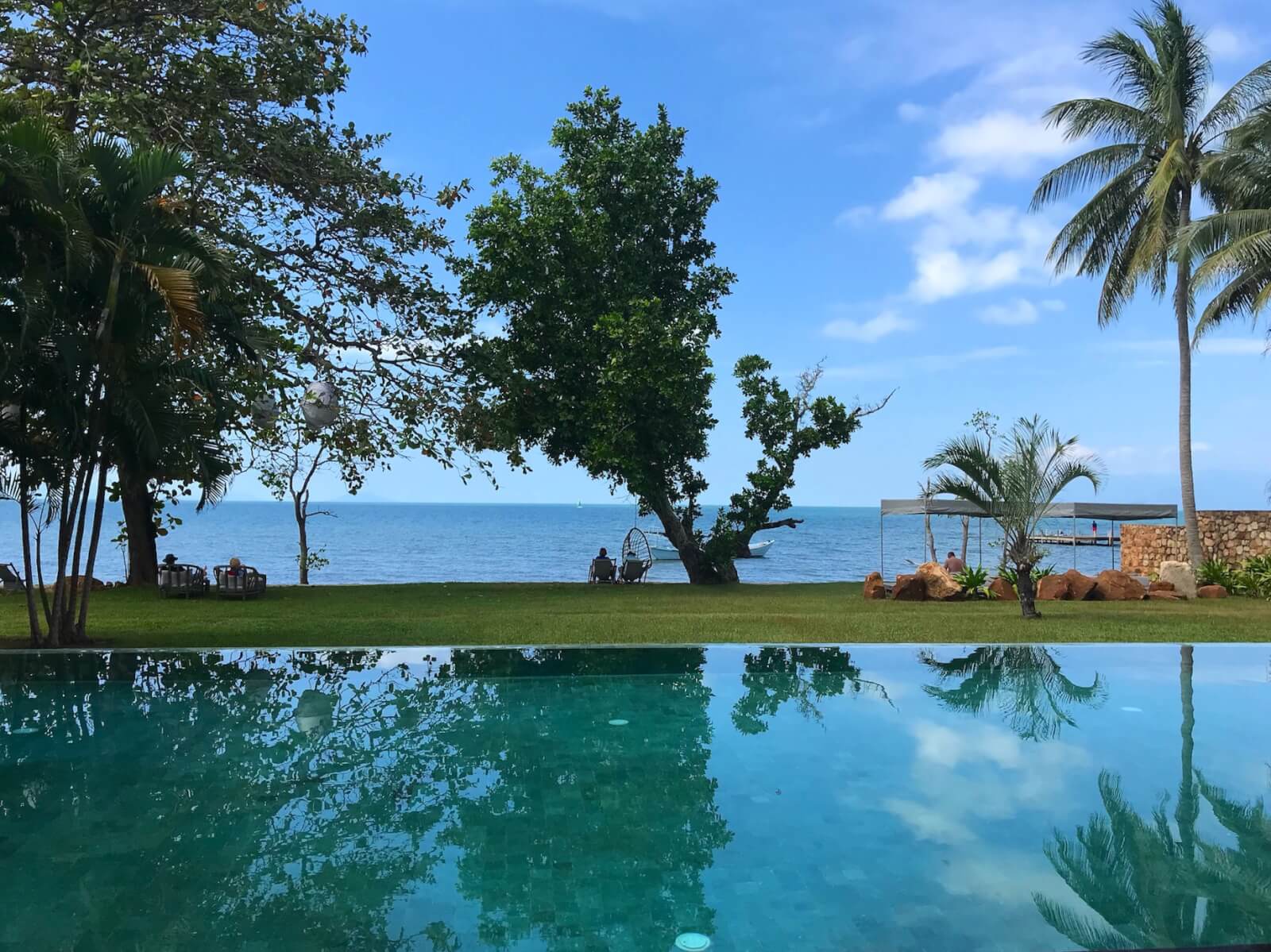 Knai Bang Chatt is situated in Kep, a resort town in southern Cambodia. The town was once the go-to destination for the Cambodian and French elite but fell into disrepair during the rule of the Khmer Rouge. It's now making a comeback, and Knai Bang Chatt is the most luxurious hotel in town.
Overlooking the Gulf of Thailand, the retreat features a waterfront restaurant, lush gardens, a spa and beautiful bedrooms, many with sea views.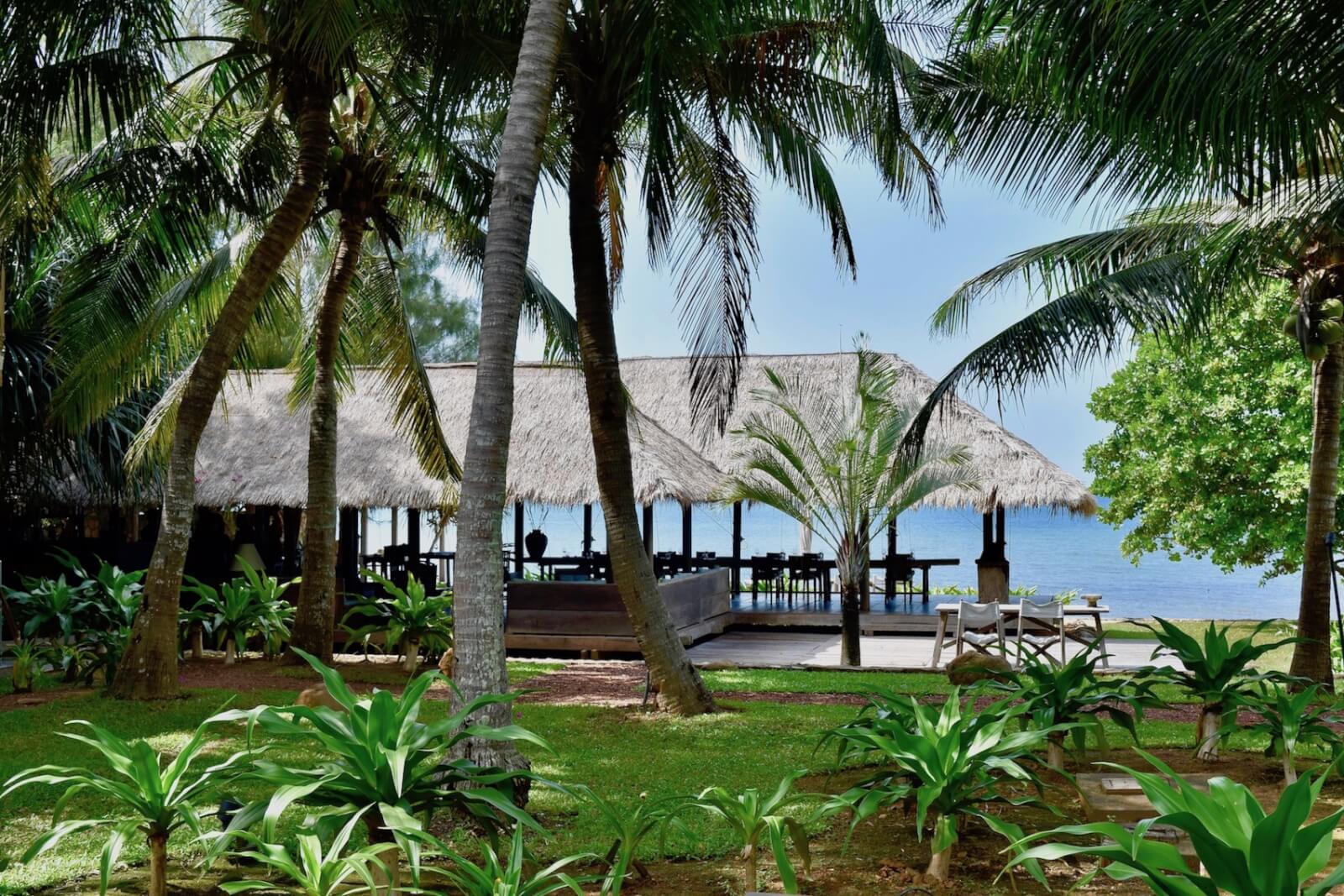 The Room at Knai Bang Chatt
We stayed in a sea view double room. My favourite feature was the bed, I loved the unusual design and of course, it was extremely comfortable!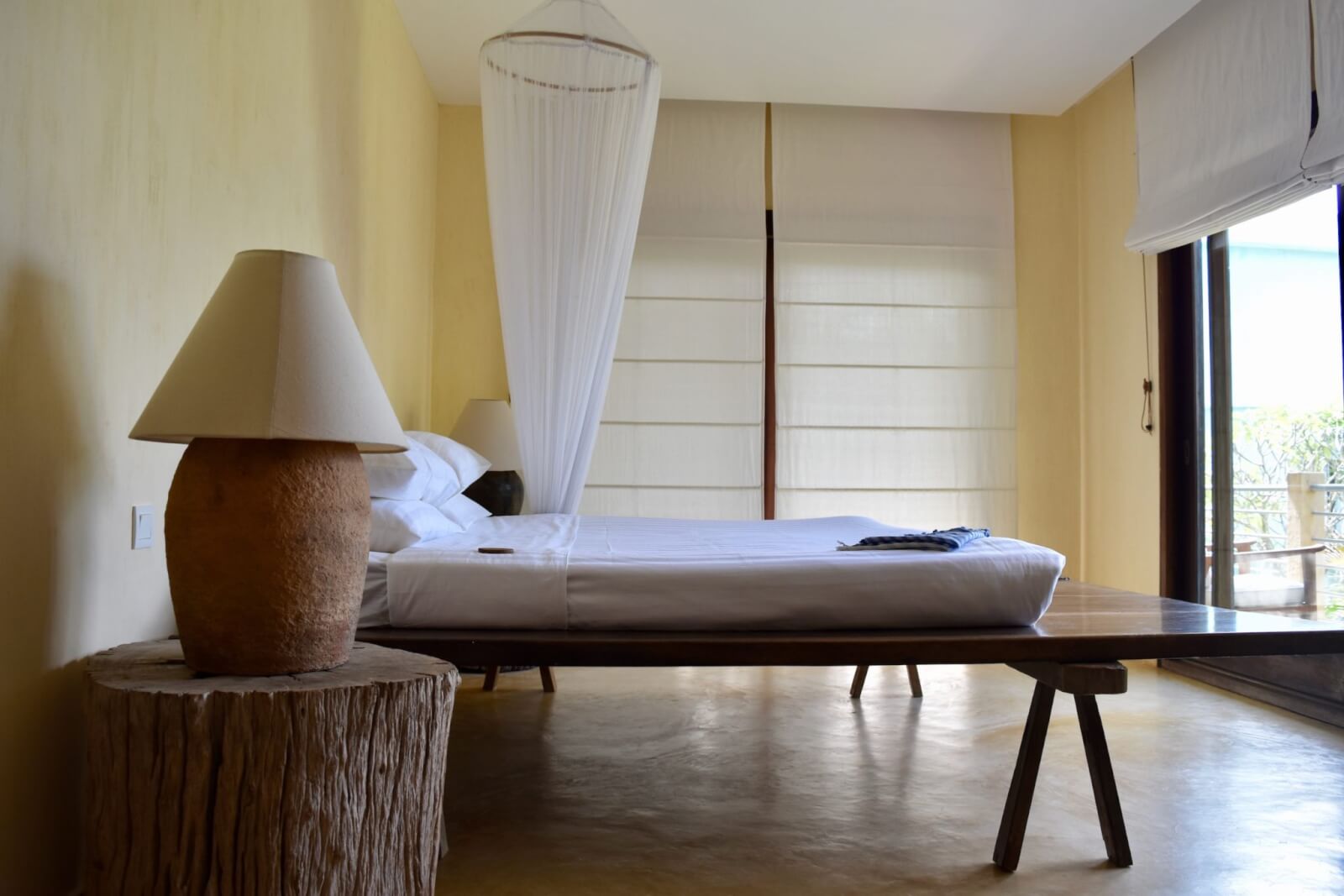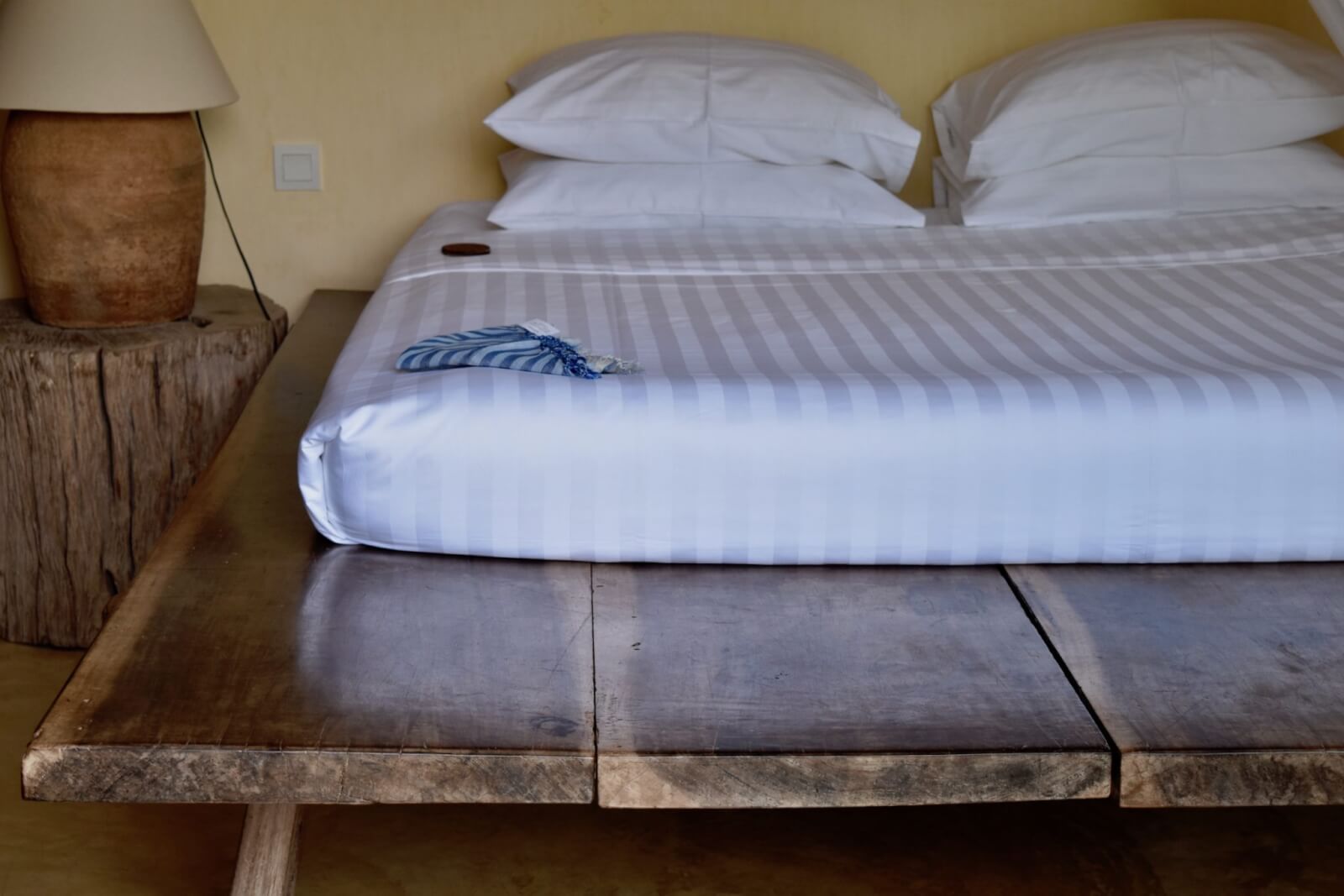 The showers are gorgeous, with sea views and lovely smelling products in ceramic pots.
I also like that you get a straw hat in your room to use at the pool, as well as a beach bag. Very handy!
Read our guide to Southern Cambodia. 
The Pool
We were a bit obsessed with the pool. It was just such a lovely setting, and we spent a whole afternoon swimming and messing around in the water. Heaven!
If you're going to stay at Knai Bang Chatt, I would recommend allowing at least a day to just relax at the hotel. Aside from the pool, there are plenty of lovely spots to chill out, read a book, or enjoy a cocktail, and a variety of seats and loungers.
The Spa
We decided to treat ourselves to a massage at Knai Bang Chatt. We had, had massages in Kampot but to be honest they weren't the best, so we were looking forward to something a bit more professional. It certainly lived up to our expectations. We were asked to choose our essential oils before the massage started, which I loved and then taken to the spa for our massage. It was by far the best massage of the trip.
Read our two week Cambodia itinerary. 
The Strand
Knai Bang Chatt has two restaurants, The Strand and The Sailing Club, both overlooking the water. We ate at The Strand for both dinner and breakfast. The restaurant uses local produce including the famous Kep crab and serves delicious Cambodian fusion cuisine.
The breakfast was incredible, with a huge selection of foods, including the Cambodian classic Kuy Teav, which was made to order in front of you.
The Sailing Club
Outside the main resort is The Sailing Club. The perfect place for cocktails at sunset. There is also a restaurant here, and as the name suggests you can learn to sail. Sadly we didn't have time to do this!
Location
Knai Bang Chatt is a short walk from the hustle and bustle of the Kep market, the main tourist attraction in the town, but is a complete tranquil oasis.
Thank you to Knai Bang Chatt for hosting A Lovely Planet.