The perfect two week Cambodia itinerary, featuring Phnom Penh, Siem Reap, the Southern islands and Kep and Kampot.
Cambodia is an incredible country to explore, with beautiful beaches, fascinating cities, delicious food and friendly locals. We spent three weeks travelling the country, and have condensed our favourite bits into a two week Cambodia itinerary, with all the info you need to get around.
Disclosure: This article contains affiliate links. This means that if you click a link and purchase something I've recommended I may earn a small commission. This does not affect the price you pay but helps me to run this site. You can read my full affiliate disclosure here.
Getting Around Cambodia
You can fly between the main cities in Cambodia, however, we decided to take the slow route and travel around Cambodia by bus and train. We made this decision for a few reasons:
Firstly, because we wanted to see more of the country and passing through small towns, villages and farmland offers a great insight into daily life.
Secondly, it's much, much cheaper. We weren't worried about splashing a little cash, but taking the bus instead of a flight costs around a third of the price in general.
The downside, of course, is the time it takes. Most internal Cambodian flights take 1-2 hours, whereas the buses take 6 – 8 on most routes. But we were happy to take this time to relax, look out the window and enjoy the scenery.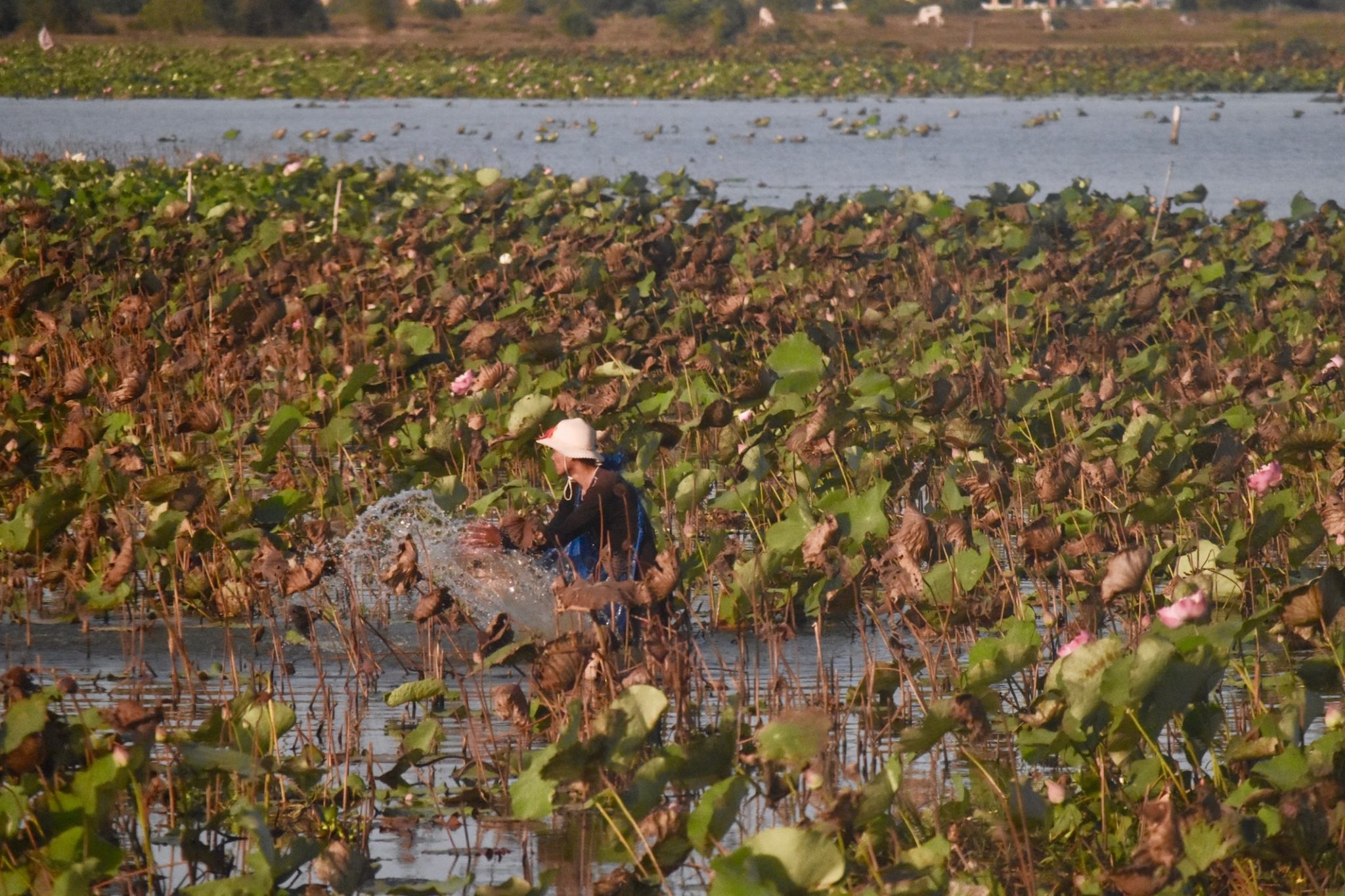 Cambodian Buses
There are a number of bus companies operating within Cambodia and crossing the border to Vietnam. After a bit of research, we decided to book with Giant Ibis, based on the fact they are slightly fancier than some of the other carriers, and they have a good safety record. (There are lots of road traffic accidents in Cambodia). We took 5 buses with them during our trip and they were pretty good. Some buses had WIFI and in general, the driving wasn't too terrifying. You can book Giant Ibis buses online via Baolau.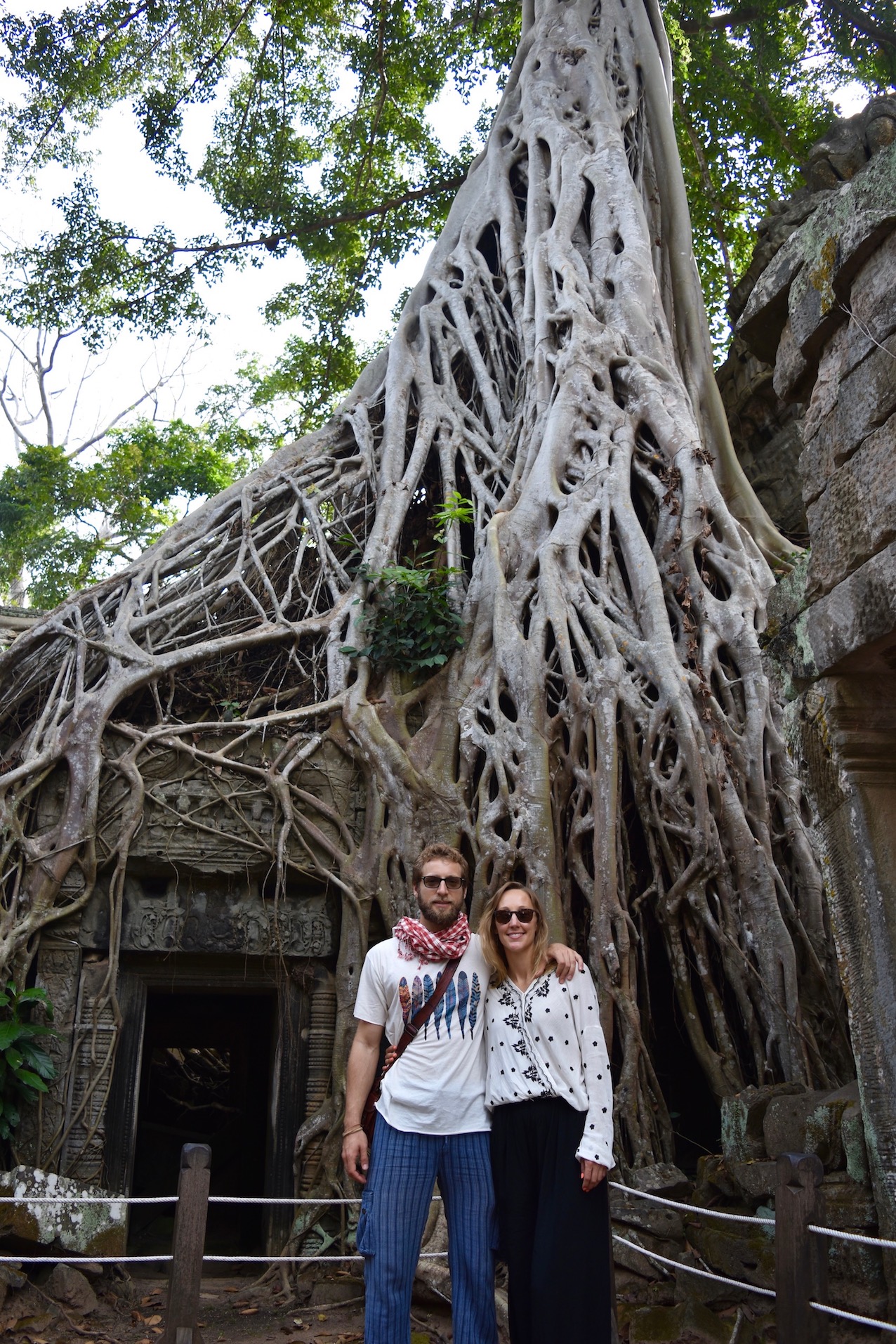 Taking the Train in Cambodia
There is only one train line in Cambodia, which runs between Phnom Penh and Sihanoukville. I would highly recommend travelling this route by train. It was the nicest journey we had in Cambodia. It's slower than the bus but more enjoyable.
The trains have been refurbished, and have air conditioning, but the carriages are still the older style, which I loved. You pass through the suburbs of Phnom Penh when departing the central station, before moving into open fields and farmland. The train also stops in Takeo and Kampot, before reaching its final destination. You can book trains in advance through baolau.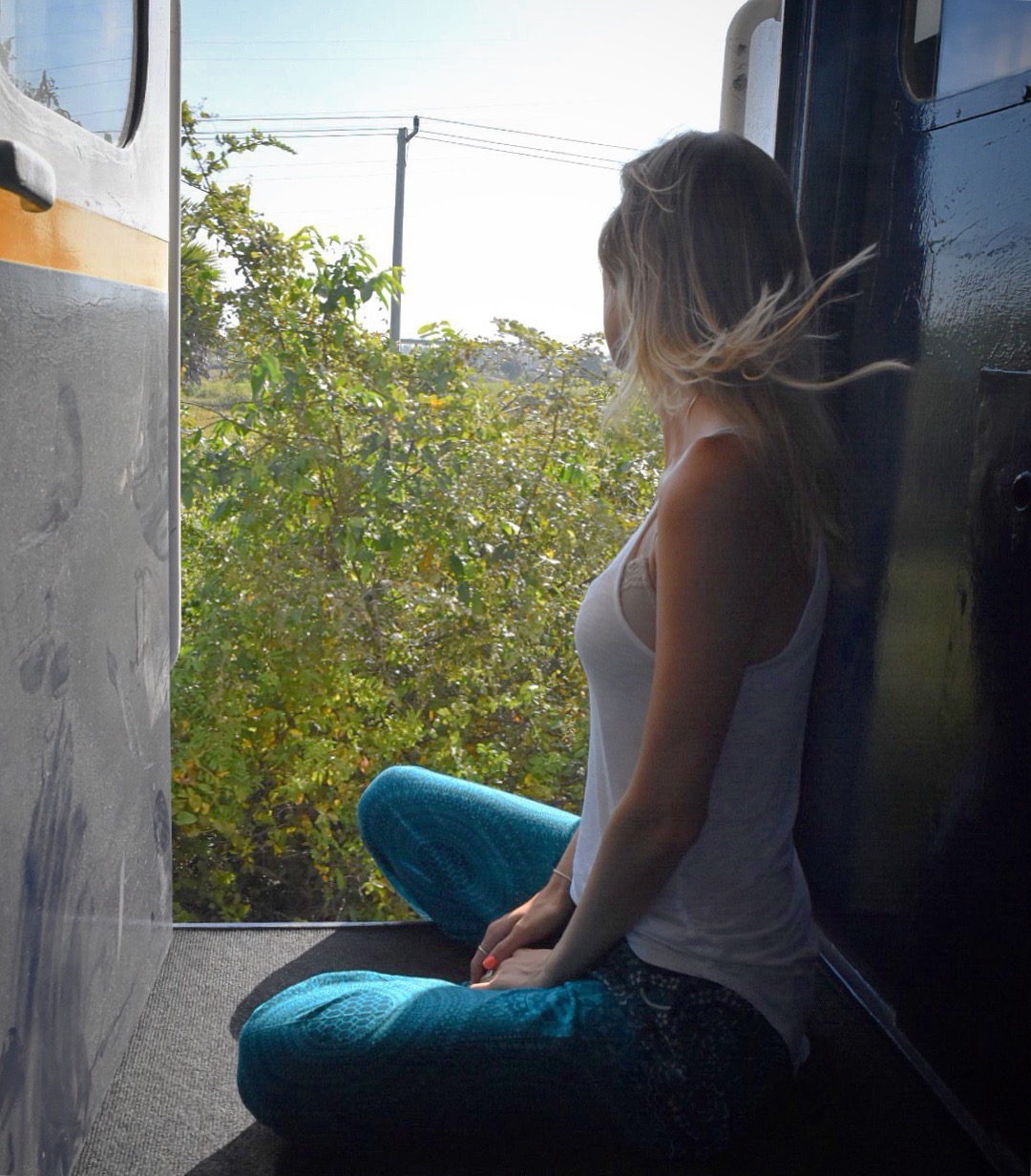 Our 14 Day Cambodia Itinerary
As we were starting and ending our trip in Ho Chi Minh City, we decided to spend a few days here on either side, which I recommend if you are doing the same. From Ho Chi Minh City, we took the bus across the border to Phnom Penh. If you're flying straight into Cambodia, it's likely you will fly into Phnom Penh as it's the capital city and the largest international airport.
Day 1 Phnom Penh
Phnom Penh is a buzzing capital city with lots of good bars and restaurants, as well as some important historical sites. You will return to Phnom Penh later in your itinerary, so don't worry about squeezing everything in on your first stay.
Top things to do in Phnom Penh include:
Read our full guide to Phnom Penh.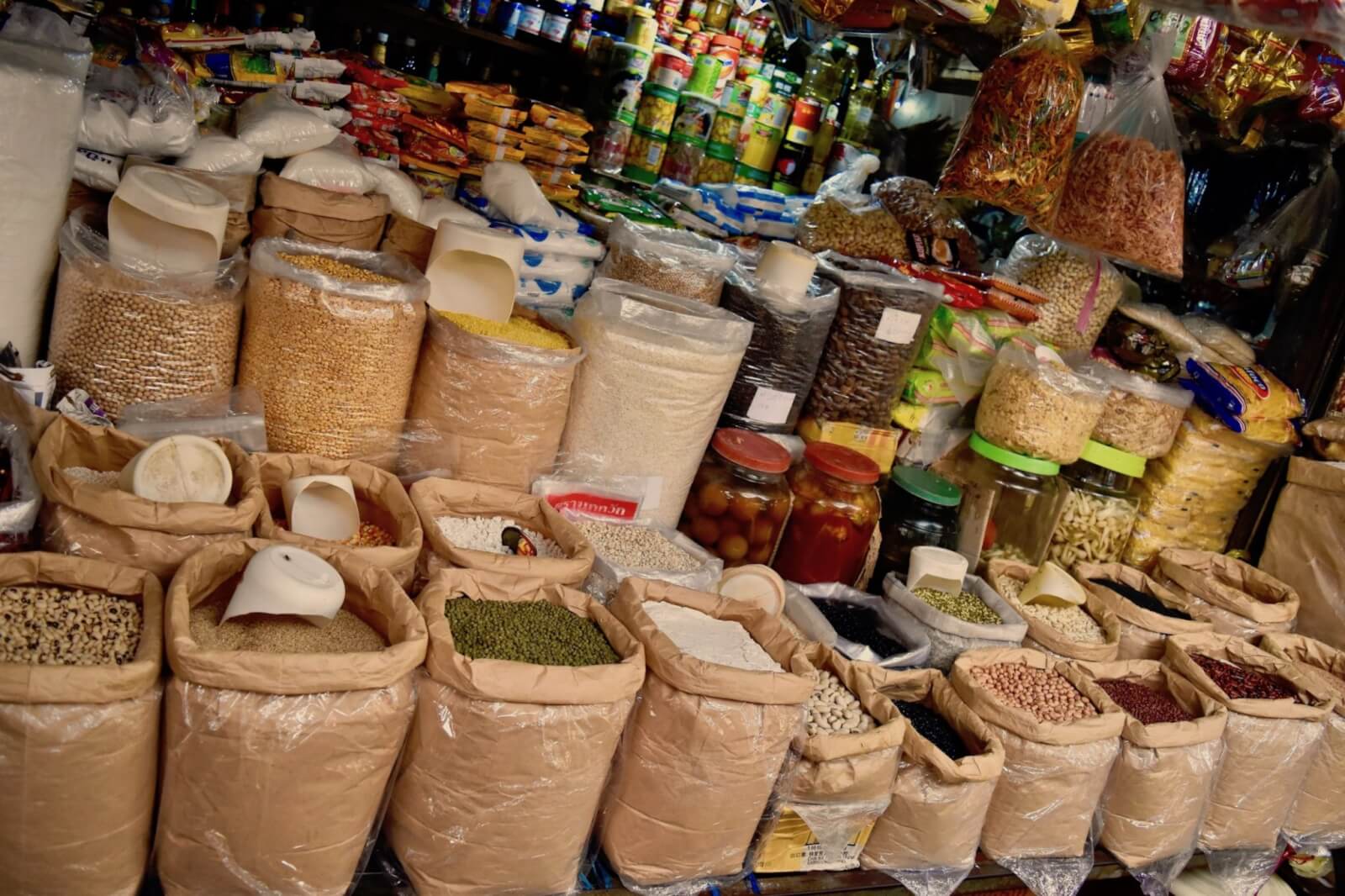 Where to Stay in Phnom Penh
We stayed in three different hotels during our stay, at three different budget levels and all were great.
Budget – Mad Monkey Hostel Phnom Penh has air-conditioned rooms and an outdoor swimming pool. There are dorms and private rooms.
Mid-range –G Mekong is a lovely hotel with a great rooftop swimming pool and beautiful interior (loved the showers here!).
Luxury – Raffles Hotel Le Royal is located in the centre of Phnom Penh with an excellent restaurant and bars.
---
Find accommodation in Phnom Penh
From Phnom Penh, you have a couple of options, but the most common is to either head south to the coast or head west to Siem Reap. We went south first, taking the train from Phnom Penh to Sihanoukville.
Days 2-5 Sihanoukville and the Islands
Sihanoukville is a busy town on the south coast and the gateway to Cambodia's islands. I would personally skip Sihanoukville and head straight out to the islands when you arrive. We spent one night at Otres Beach, where I witnessed the best sunset of my entire life, before taking a boat to Koh Ta Kiev.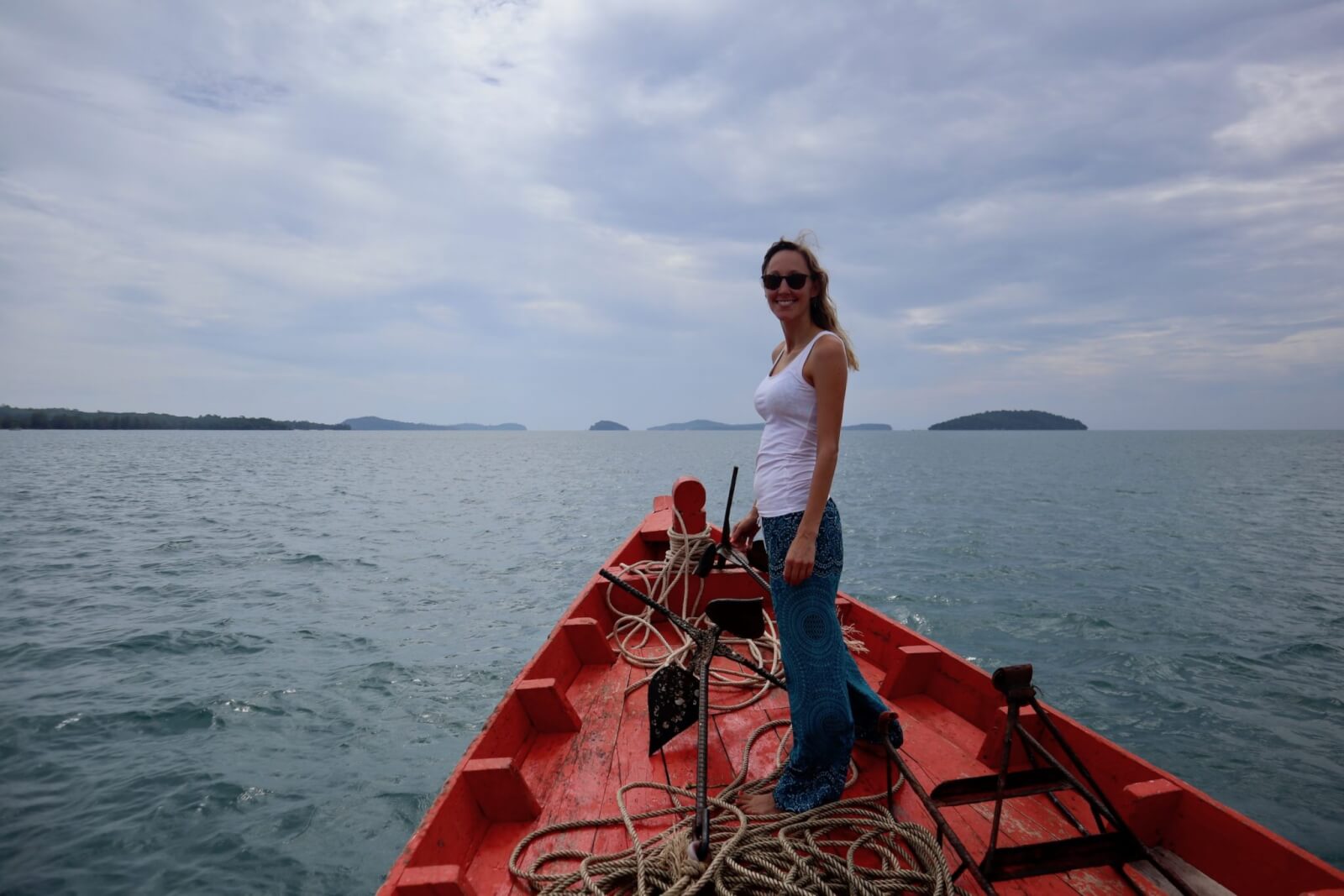 Where to Stay in Otres Beach
Budget – Oasis Boutique Hotel is a great option close to the beach, with double rooms from £8 / $11 USD per night.
Mid-range – Sok Sabay Hotel has a pool and restaurant with doubles from £25 / $35 USD per night.
Luxury – White Boutique Hotel is located at the quiet end of the beach with a pool. Doubles from £51 / $71 USD per night.
Find accommodation in Otres Beach and Sihanoukville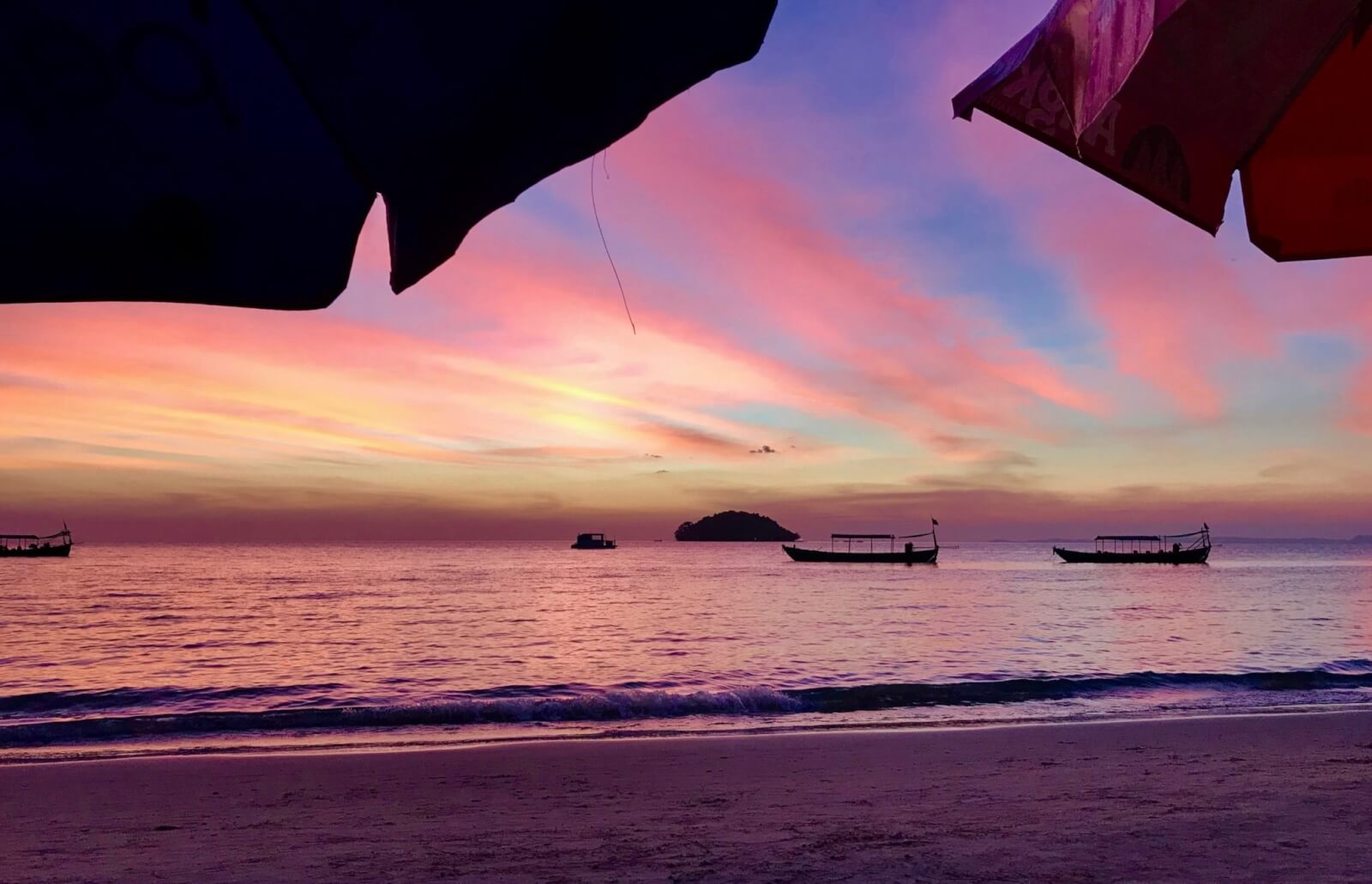 Koh Ta Kiev is an idyllic island, 10 kilometres off the coast of Sihanoukville. It's not nearly as popular or busy as the islands of Koh Rong and Koh Rong Samloem and it's all the better for it.
There isn't much on the island, just a few guesthouses, jungle and beautiful beaches. There's no electricity, no WIFI and no shops or ATMs. So bring everything you will need with you (sun cream, bug spray, pain killers and cash).
Read about Sihanoukville and the Islands here.
Where to Stay on Koh Ta Kiev
We stayed at Kactus on the sunset side of the island, which has simple huts and treehouses, or you can even sleep in a hammock. The French owners make delicious meals each night for the guests and it felt like something out of the Beach movie.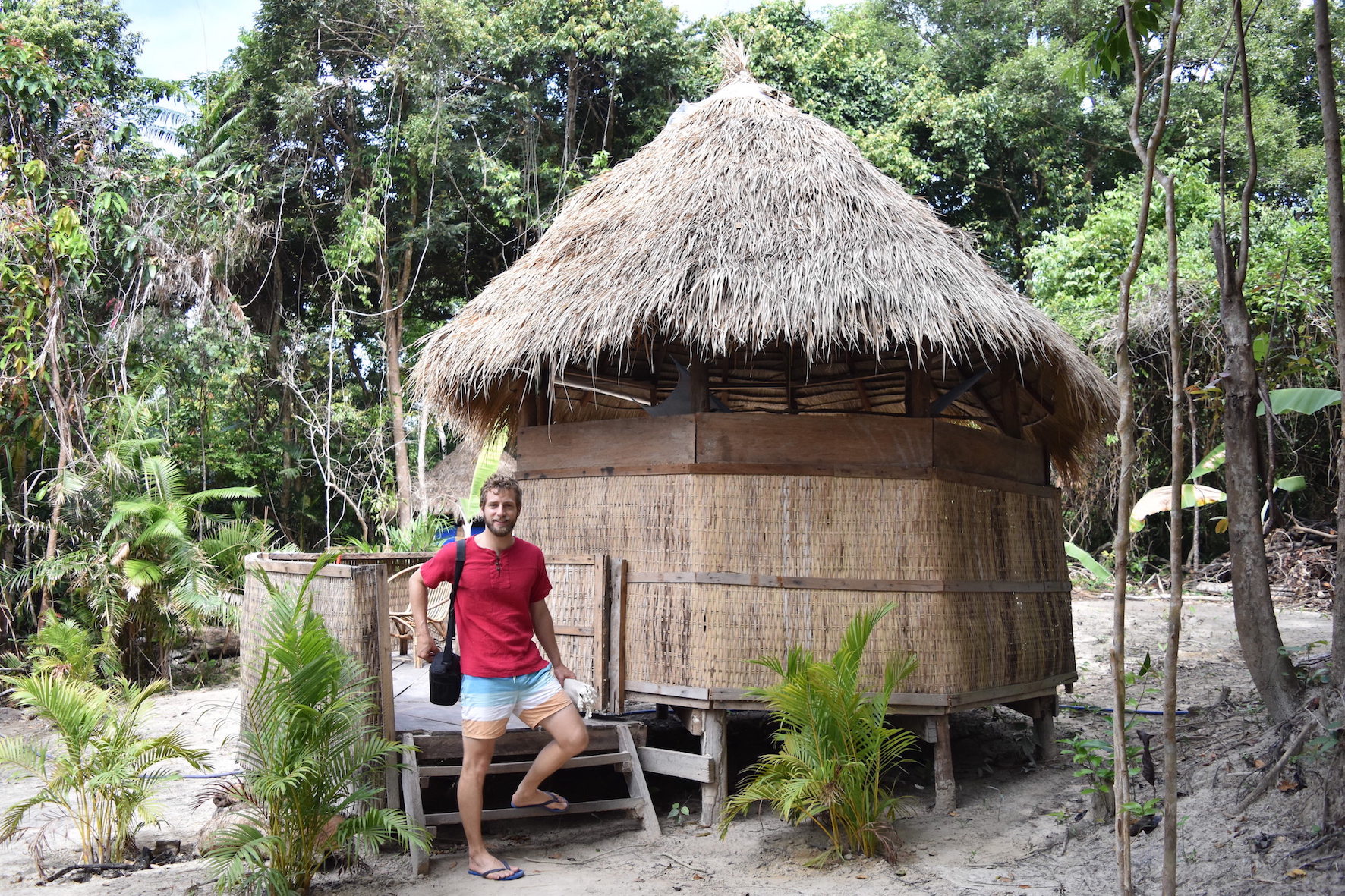 You can easily spend weeks exploring the Cambodian islands and national parks, but in a two week Cambodian itinerary, a couple of days here is about right.
We boated back to the mainland and took a 2-hour bus ride from Sihanoukville to Kampot.
Days 6-7 Kampot
Kampot is a lovely little town situated on the Preaek Tuek Chhu River. We spent two nights here, but could easily have spent more. There are plenty of things to do in Kampot, it has great little coffee shops and restaurants and a bustling night market. Don't leave without taking a tour of a pepper plantation, as Kampot Pepper is considered to be the best in the world.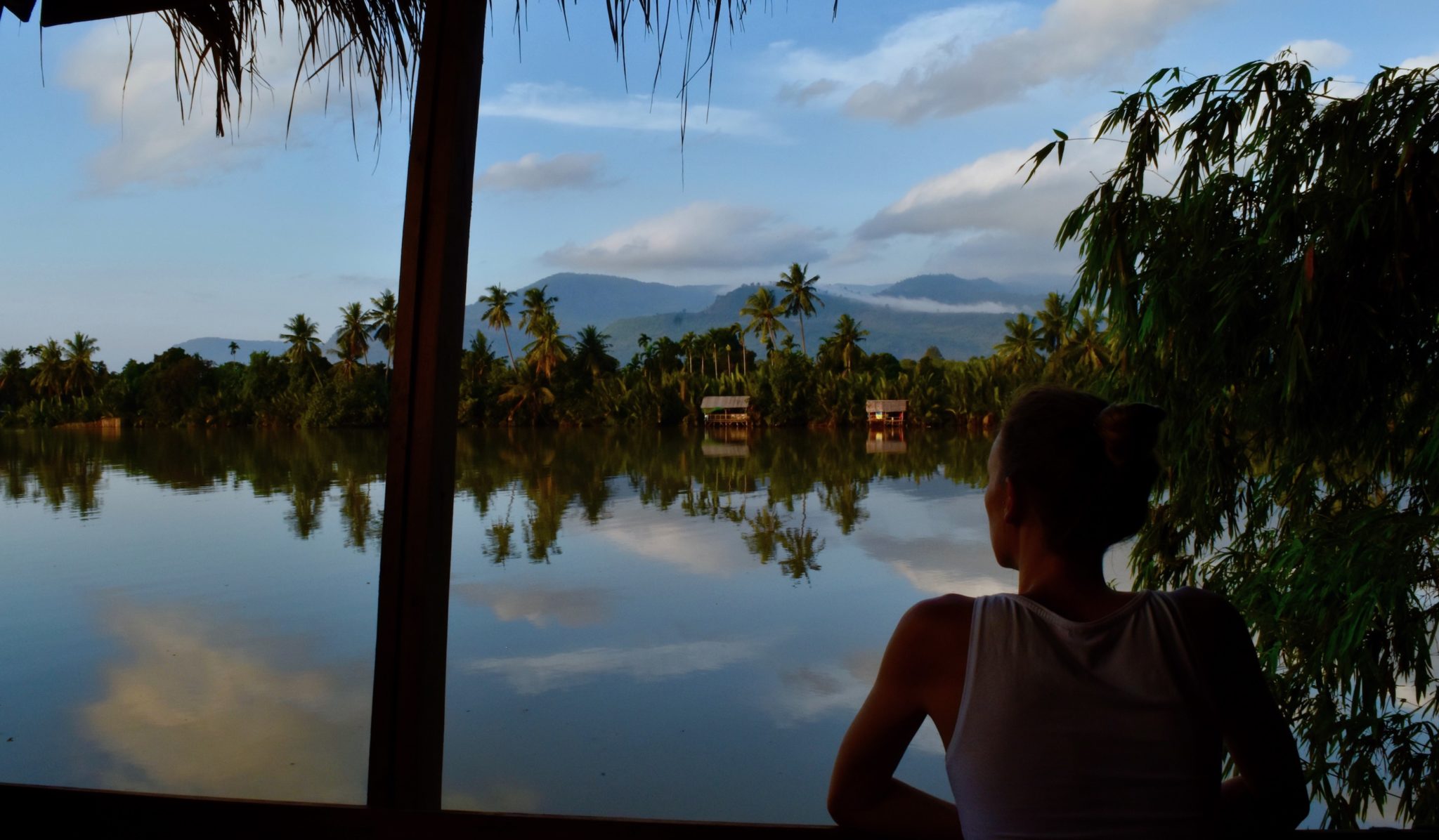 Where to Stay in Kampot
One of the best things about Kampot is that lots of accommodation is located alongside the river.
Sabay Beach – With its own little beach on the river and surrounded by mango, durian and coconut trees, this is a really peaceful spot with a great little bar/restaurant.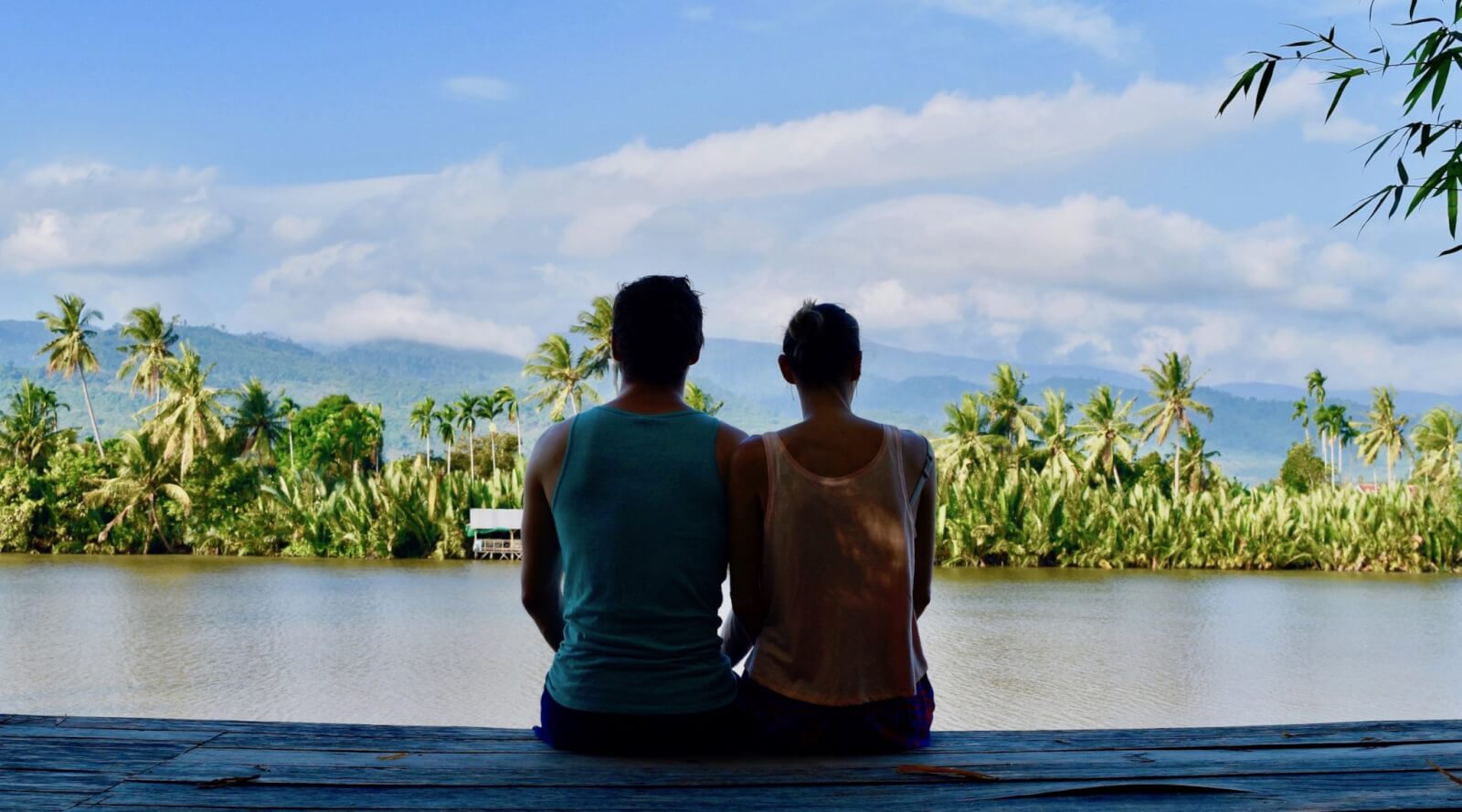 From Kampot, it's 45 minutes on a bus to Kep. However, for a more scenic route, you can take the Crab Shuttle down the Preaek Tuek Chhu River and out into the Gulf of Thailand. I highly recommend this.
Day 8 Kep
Kep is an old colonial seaside town, perfect for a lazy couple of beach days if you have time, but otherwise, a day here is enough to sample to famous Kep crab and have a dip in the sea.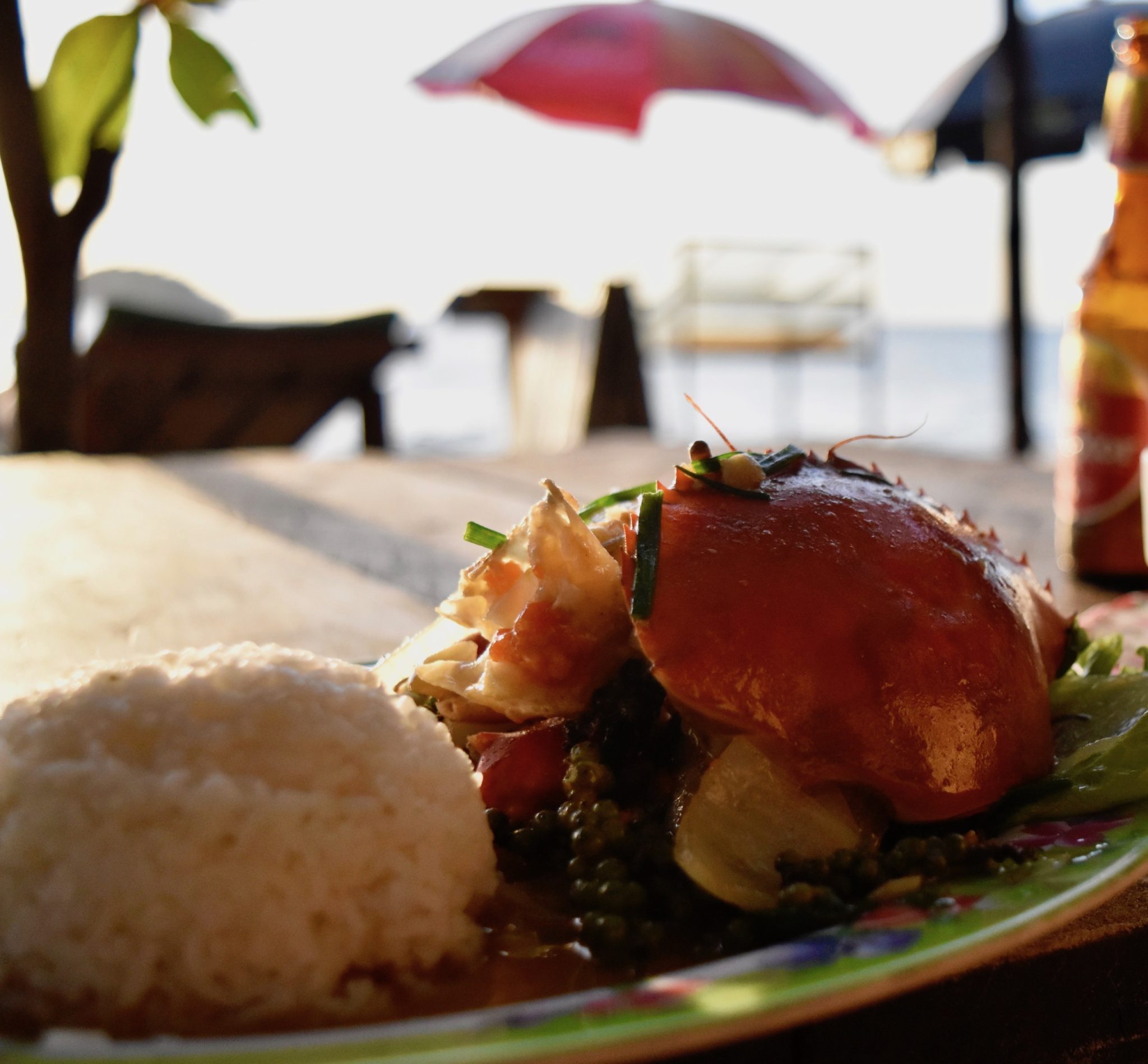 Where to Stay in Kep
If you're going to splash out I highly recommend you do it here and stay at Knai Bang Chatt, a stunning beachfront luxury retreat, with a beautiful infinity pool.
Read our review of Knai Bang Chatt.
Khmer Hands is an excellent budget-friendly option.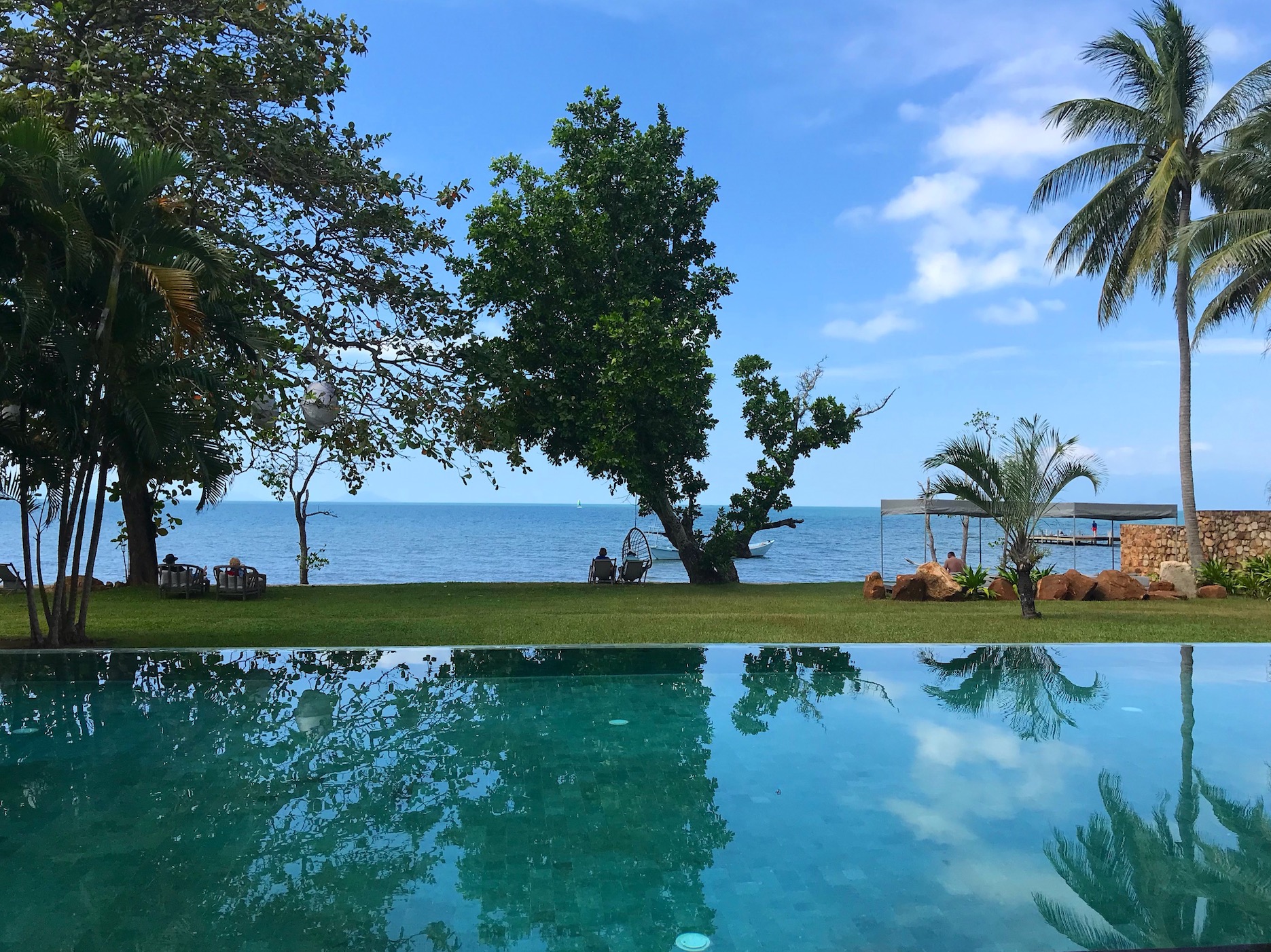 To return to Phnom Penh you can take the train from Kampot, or take the bus from Kep or Kampot. We opted for the bus, purely because the train wasn't running on the day we were travelling (they don't run every day). It took 2.5 hours from Kampot to Phnom Penh.
Days 9-10 Phnom Penh
Back in the capital city, we spent a couple of days exploring, before travelling to Siem Reap.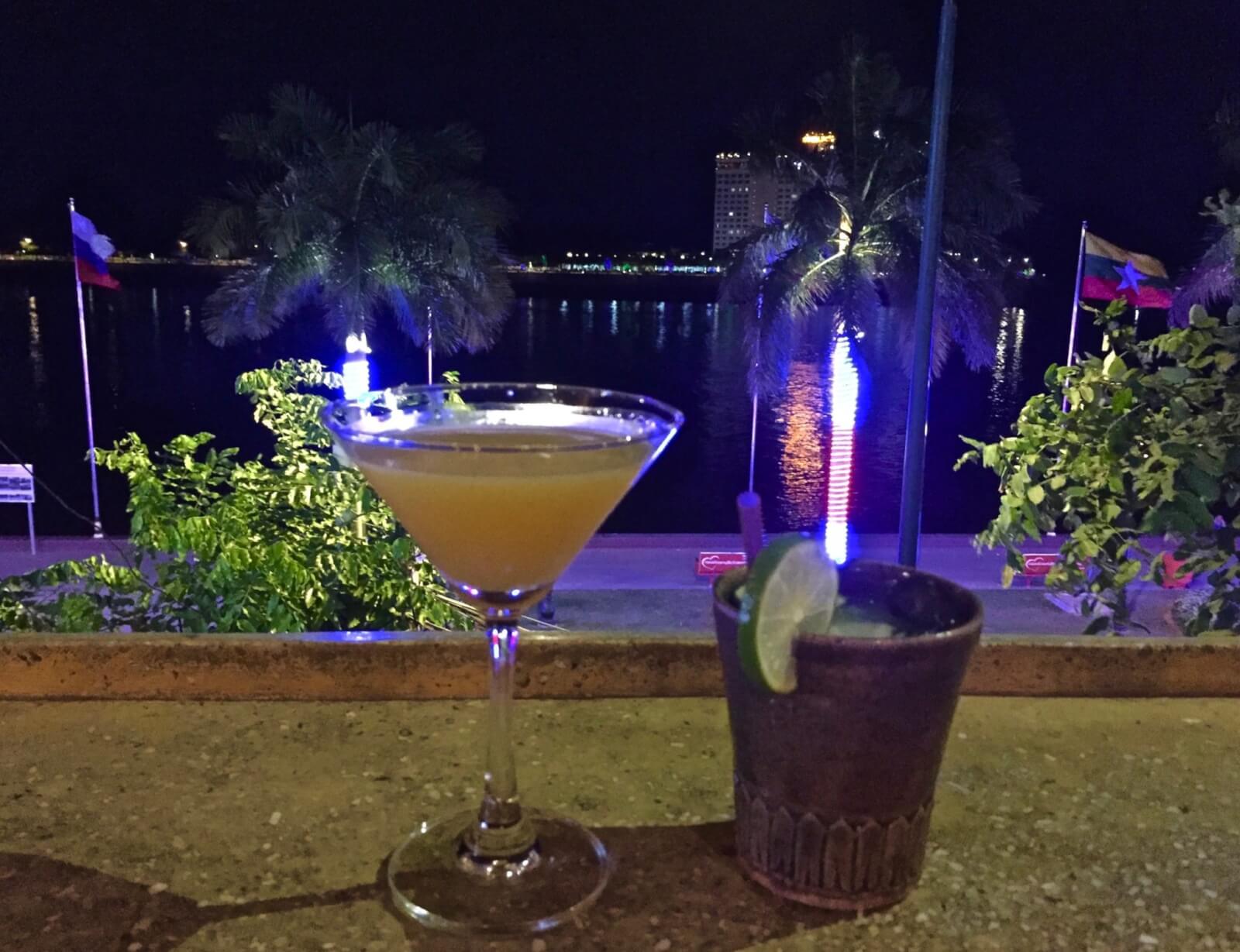 Now it was time for a night bus! It was actually a pretty good experience. I slept most of the way and actually enjoyed the experience! Again we travelled with Giant Ibis and unless you're tall you should find it comfortable (I'm 5.6 and Enrico is 5.11 and we were fine).
Days 11-14 Siem Reap
Siem Reap is a great little town and home to Cambodia's main attraction: Angkor Wat. We allowed five days here to fully explore the temples and the beautiful scenery, but 3-4 is enough to see the highlights.
Top things to do in Siem Reap include: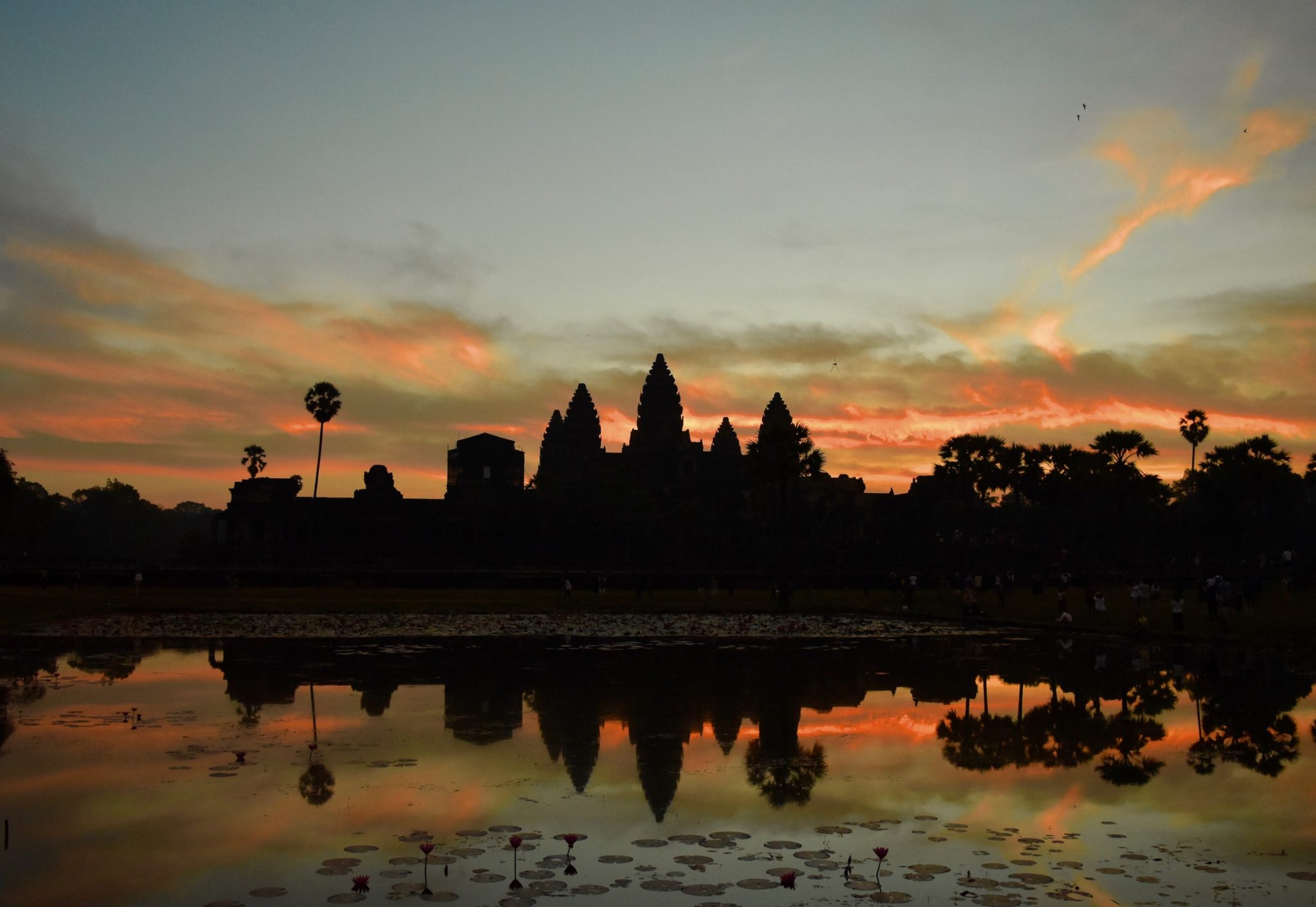 Where to Stay in Siem Reap
We stayed at two accommodations in Siem Reap, one budget and one mid-range. There are some incredible luxury hotels in Siem Reap if you have the budget.
Budget – Nikas House is a short walk from the centre with a great little pool.
Mid-range – Memoire Siem Reap has a large pool and very attentive staff.
Luxury – FCC Angkor by Avani is located in the centre of Siem Reap with an outdoor saltwater pool.
Super Luxury – Bensley Collection – Shinta Mani Siem Reap is a gorgeous 5 star resort, where each room has its own butler.
Find accommodation in Siem Reap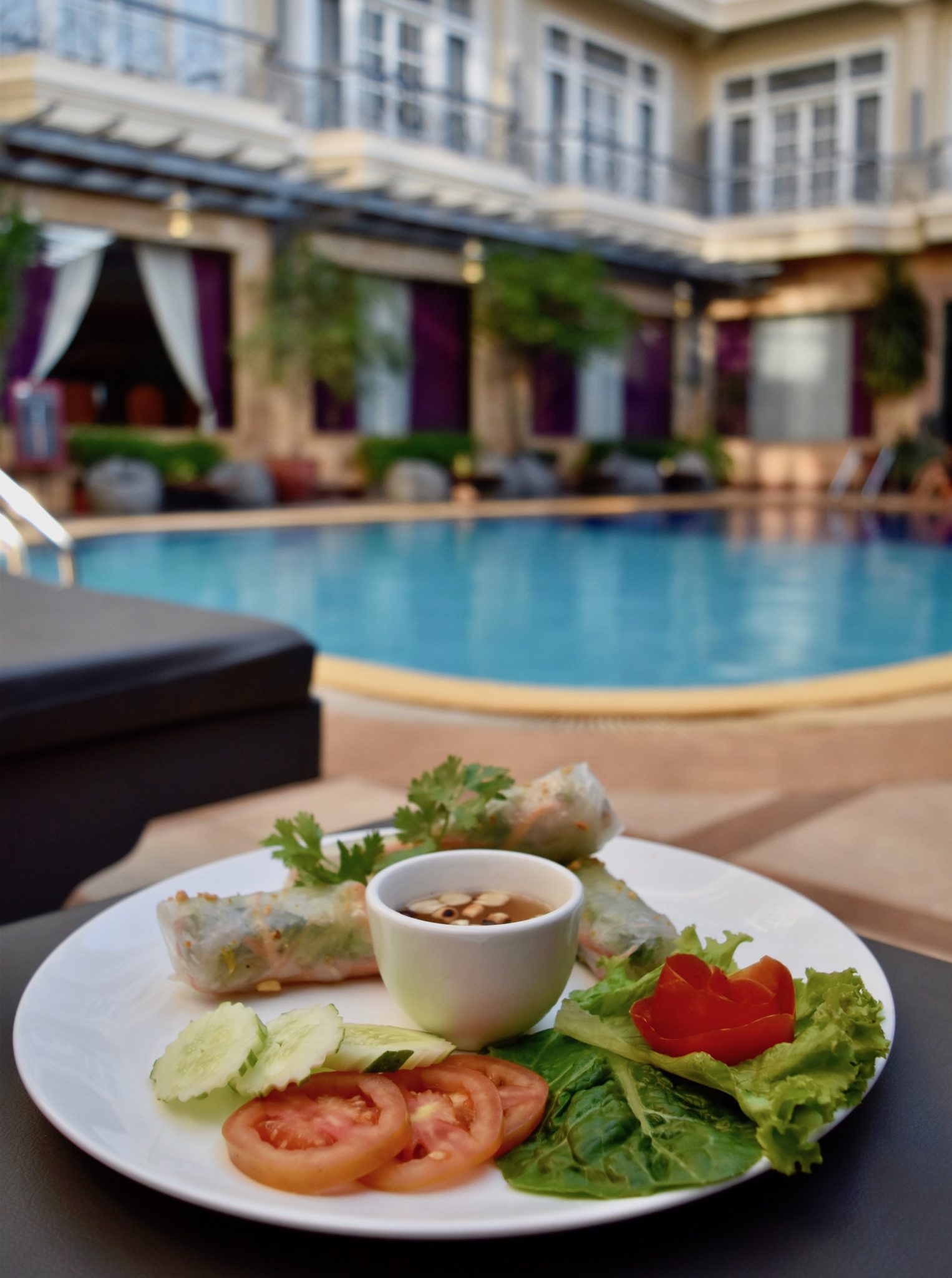 From Siem Reap, we considered heading to Battambang before returning to Phnom Penh but decided it would be too rushed. So took a bus back to the capital.
What to Eat in Cambodia
Cambodian cuisine has an interesting mix of influences including Chinese and French, it also shares many similarities with its Thai and Vietnamese neighbours.
Some must-try dishes during a Cambodian trip include:
Fish Amok – a curry made with coconut milk.
Kroeung – a type of Khmer curry paste made from lemongrass, turmeric root, garlic, shallots, galangal and fingerroot, or Chinese ginger. It's often steamed in a folded banana leaf and accompanied with rice.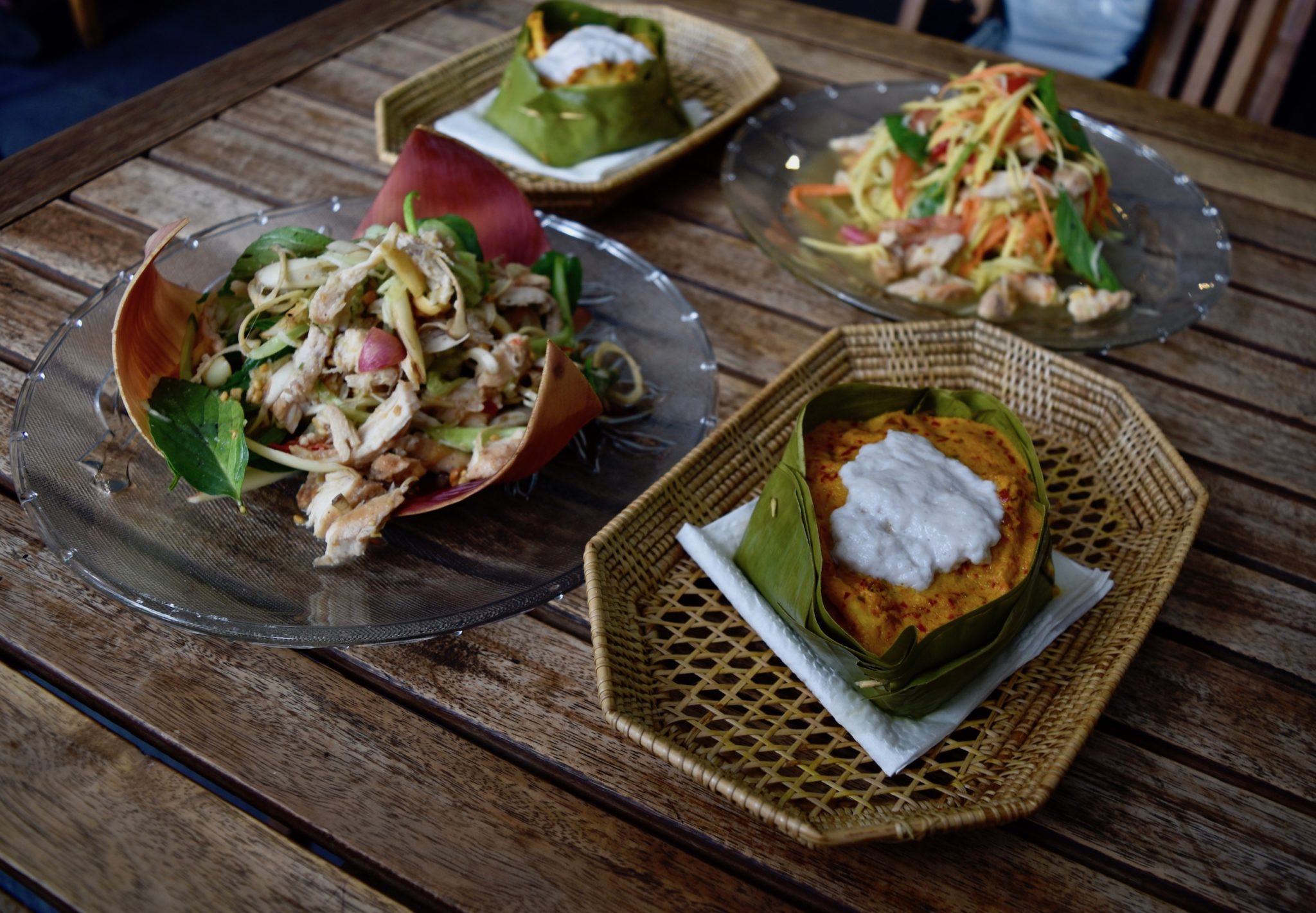 Beef Lok Lak – A stir-fried beef dish, prepared with plenty of oyster sauce, soy sauce, and sometimes palm sugar. Usually served with rice and occasionally with an egg.
Beef Saraman Curry – (my fave!) A beef curry made with a mixture of spices including coriander and cardamom, coconut milk and peanuts. Yum! (If you go to Kampot I recommend the Saraman Curry at Rikitikitavi).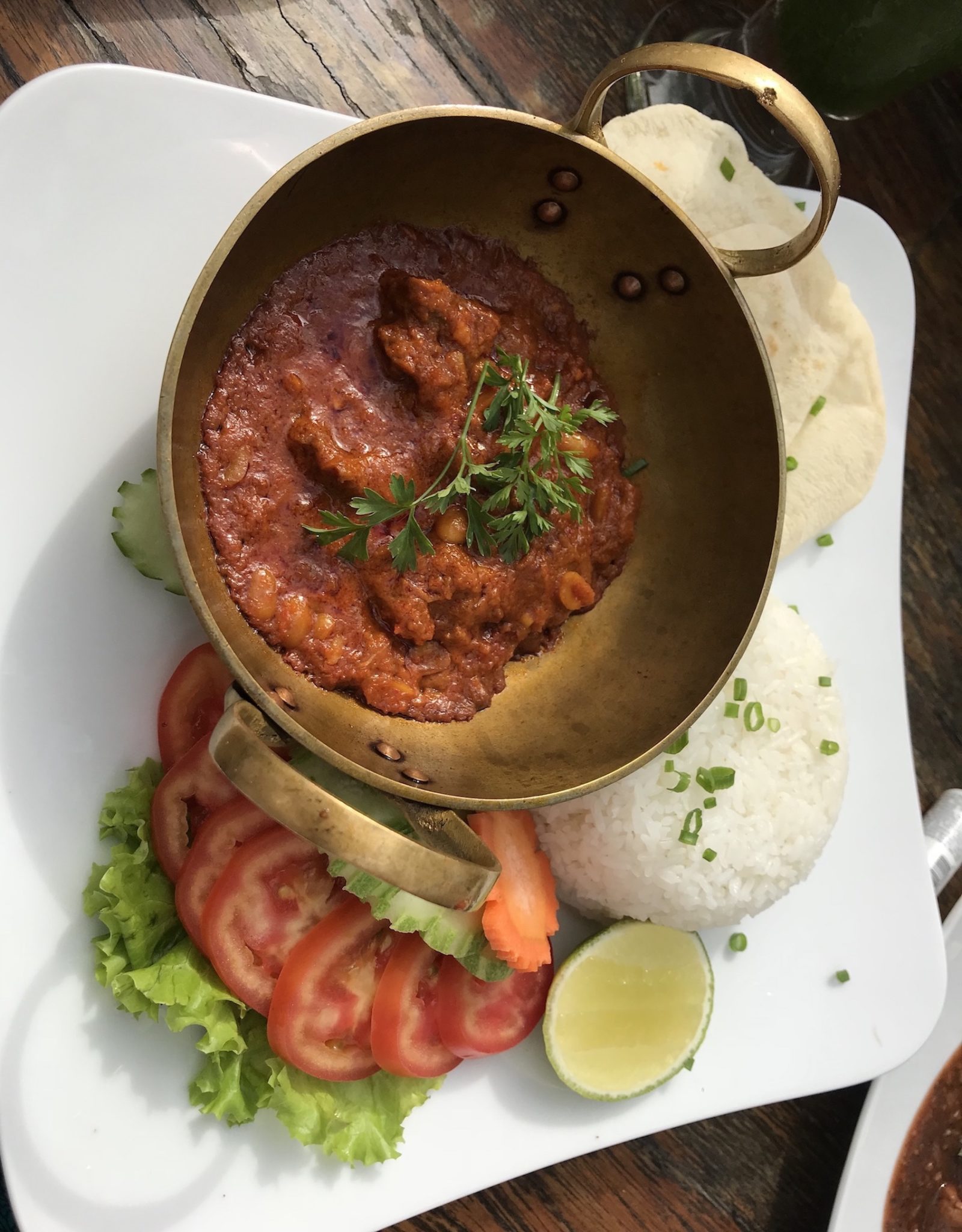 Kep Crab With Kampot Pepper – The famous dish of Kep features the locally caught crab served with a green peppercorn sauce, created with pepper from Kampot's impressive pepper plantations. A must try.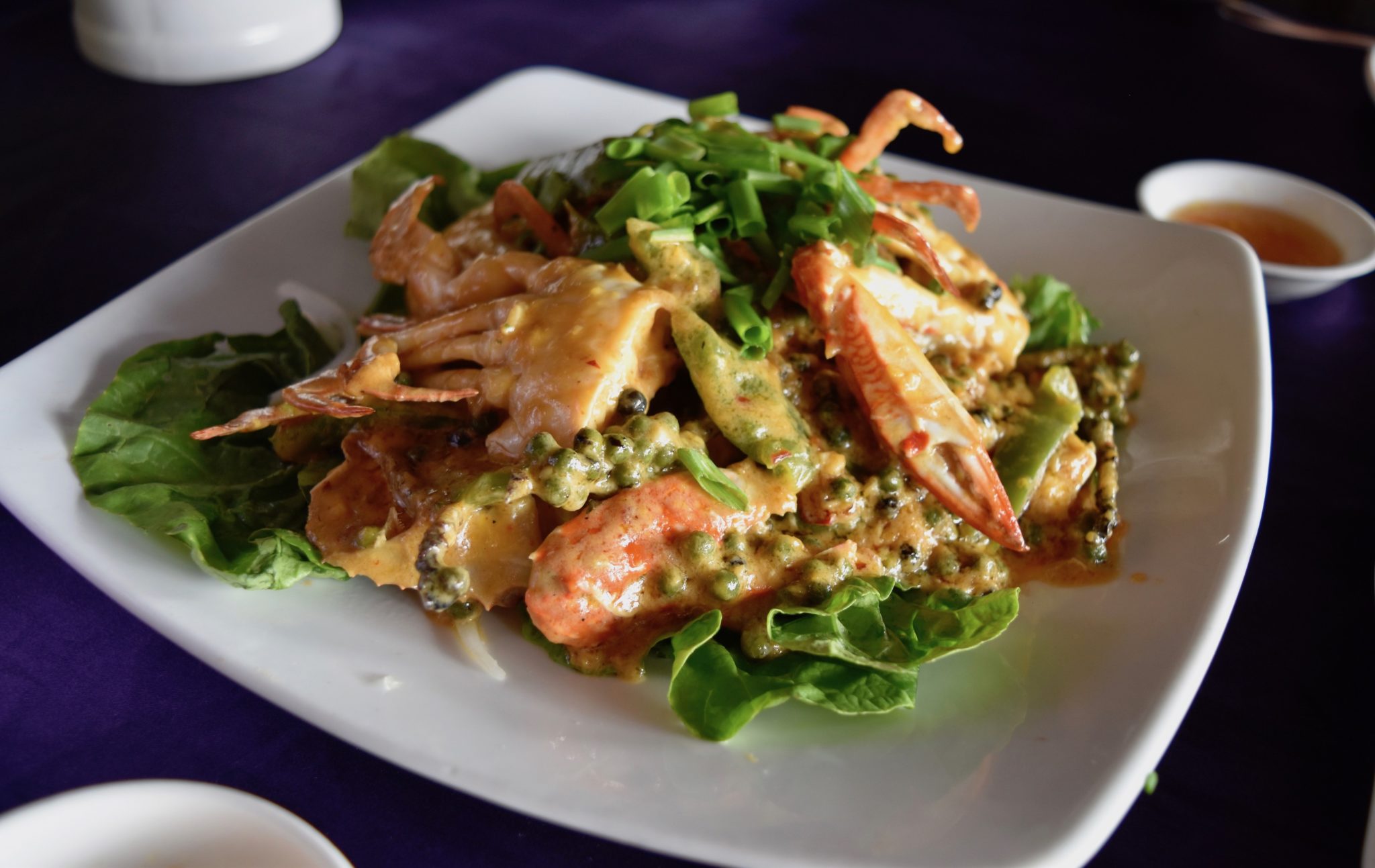 Banana Flower Salad/Green Mango Salad – These two salads are light and refreshing and great for lunch, often served with chicken or fish. Both contain shallots, garlic and chilli.
Kuy Teav – A popular soup made with clear, light, pork broth, garlic, greens, scallions and noodles, eaten at all times of day. Usually served with pork but sometimes other meats.
Deep Fried Tarantulas, Crickets and Snakes – you'll often find these at street vendors, although I have to admit I wasn't brave enough to try them!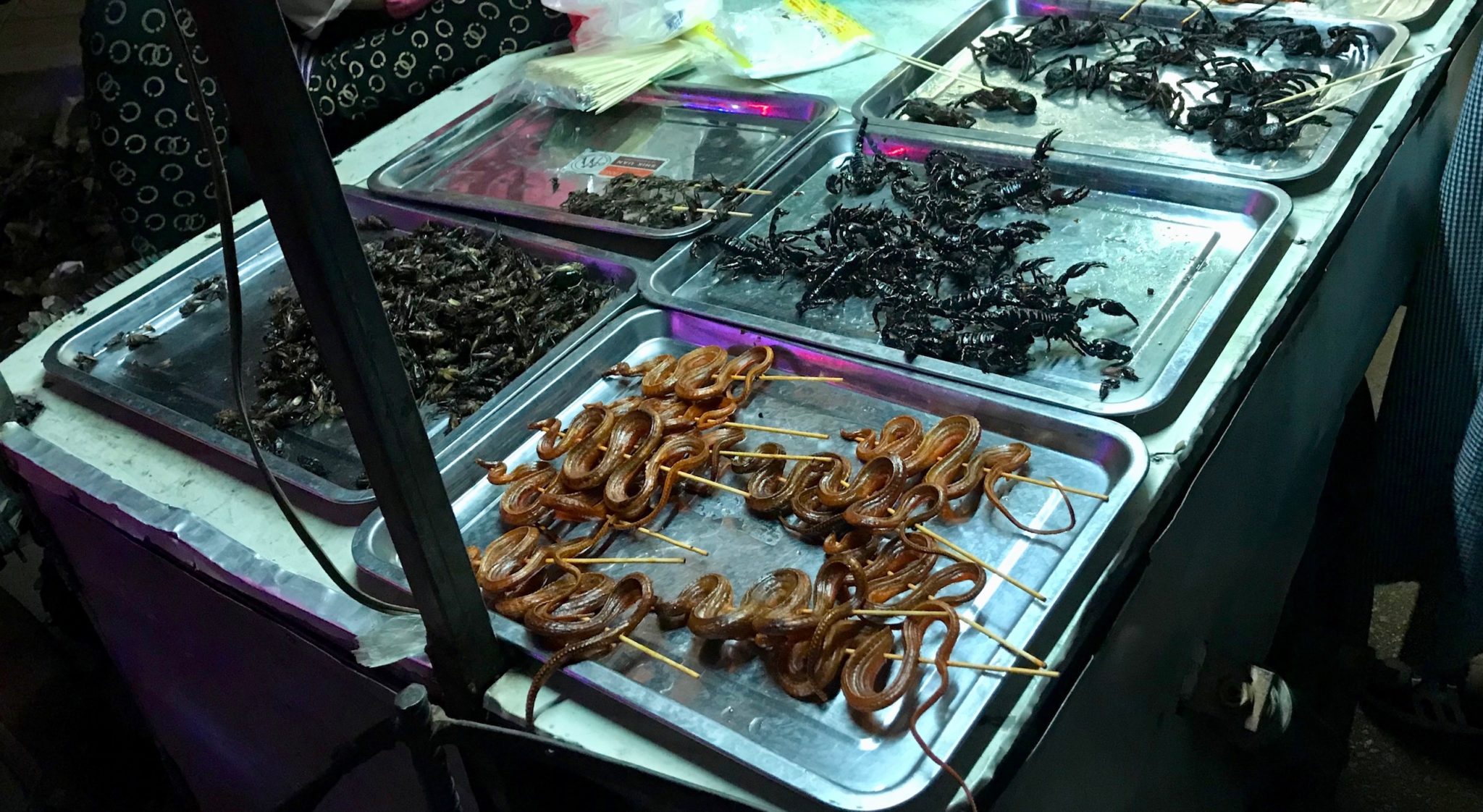 Cambodia Accommodation
Cambodian accommodation, in general, is great value. We stayed in some excellent guesthouses with air-con and hot water for less than £10 a night. If you want to go really cheap, there are beds in hostel dorms for less than £5 a night. And if you have some money to spend there are some fabulous hotels.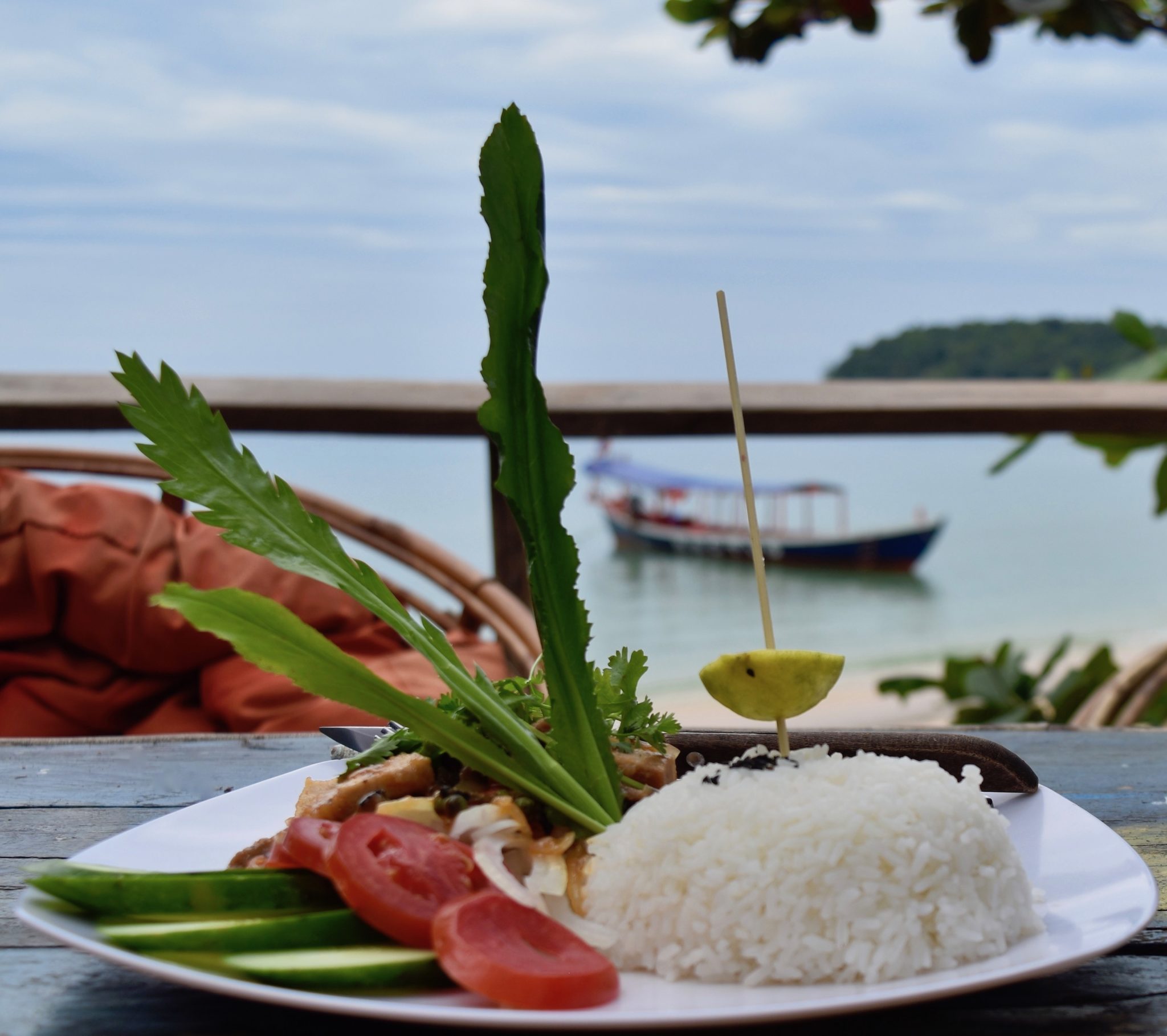 Getting to Cambodia
There aren't any direct flights into Cambodia from the UK or Australia, so getting there involves a stopover. (Stopping in Doha with Qatar Airlines or Singapore with Singapore Airlines). We decided instead, to fly into Ho Chi Minh City in neighbouring Vietnam, and take a bus across the border. You can fly direct to Ho Chi Minh City from London or Sydney.
We had an incredible two weeks in Cambodia, and I can happily say I haven't outgrown backpacking just yet!
FAQs
How long should I spend in Cambodia?
Two weeks is the perfect amount of time to travel in Cambodia. This way you can see the main cities and sights, as well as enjoy the beaches in the south.
What can I do in one week in Cambodia?
Visit Phnom Penh, Siem Reap and the famous temples of Angkor Wat as well as one of the beach towns or islands.
What is the best month to visit Cambodia?
Cambodia is warm throughout the year, but the best time to visit is between November and May when the rainfall is the lowest.
Travelling to Cambodia? Check our destination guides here.