I've always loved Brighton. Growing up just along the coast, it was a place we visited frequently, often as a treat, to go shopping or to go and see a band play. I've visited less in recent years but was keen to take Enrico and show him around. So last month we spent a long weekend in Brighton, and I'm happy to report that it still stands as one of my favourite UK cities.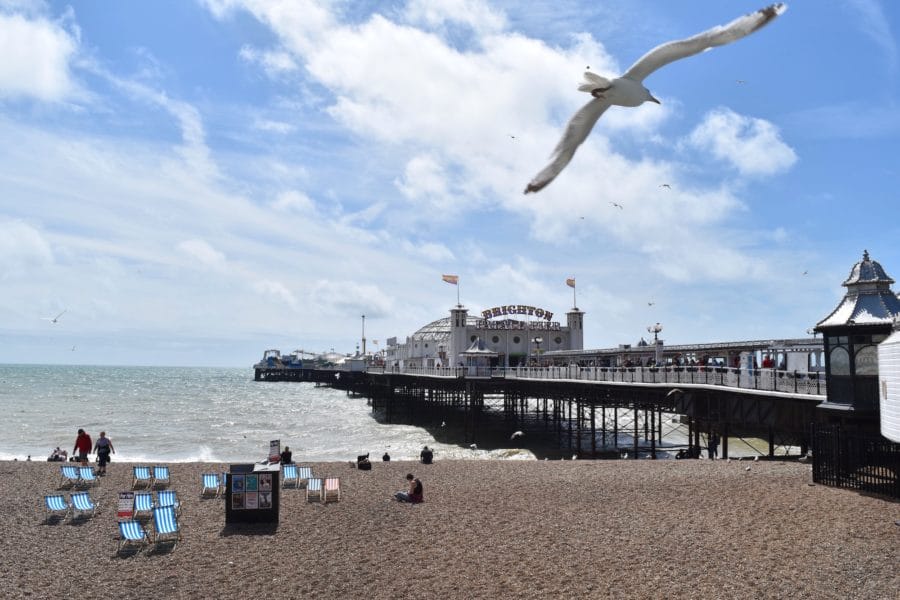 It doesn't really matter what time of year you visit Brighton, aside from a bit of relaxing on the beach, which is generally a summer-only activity, it's a great all-weather city. Here is our perfect Brighton itinerary.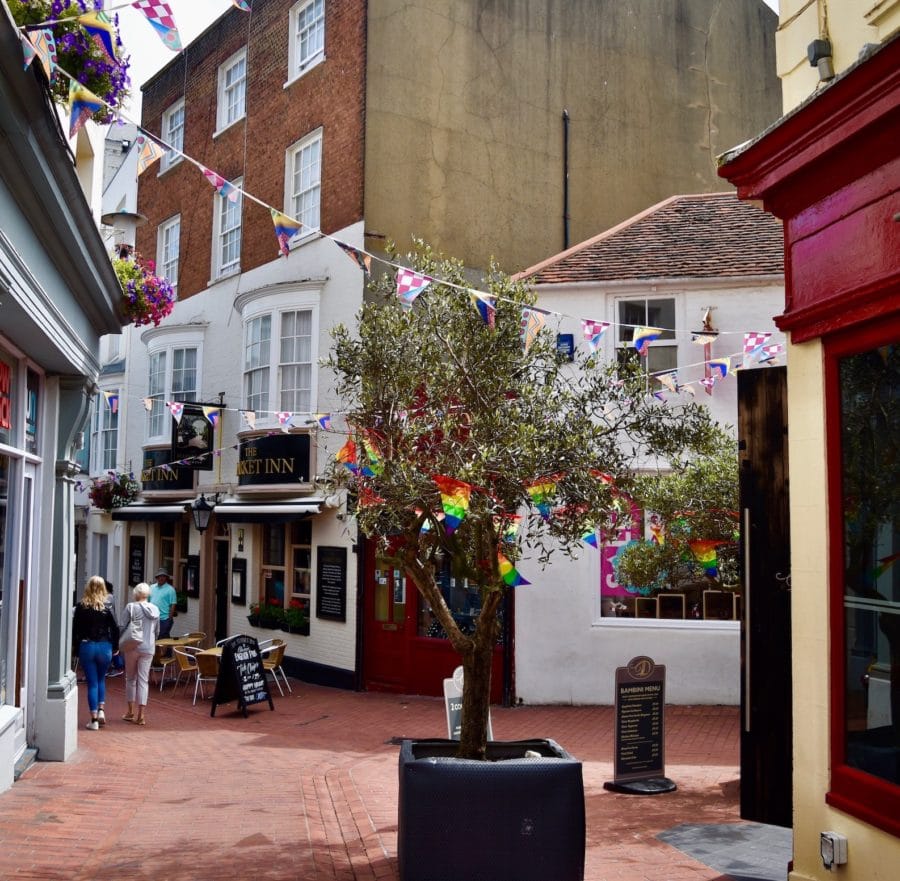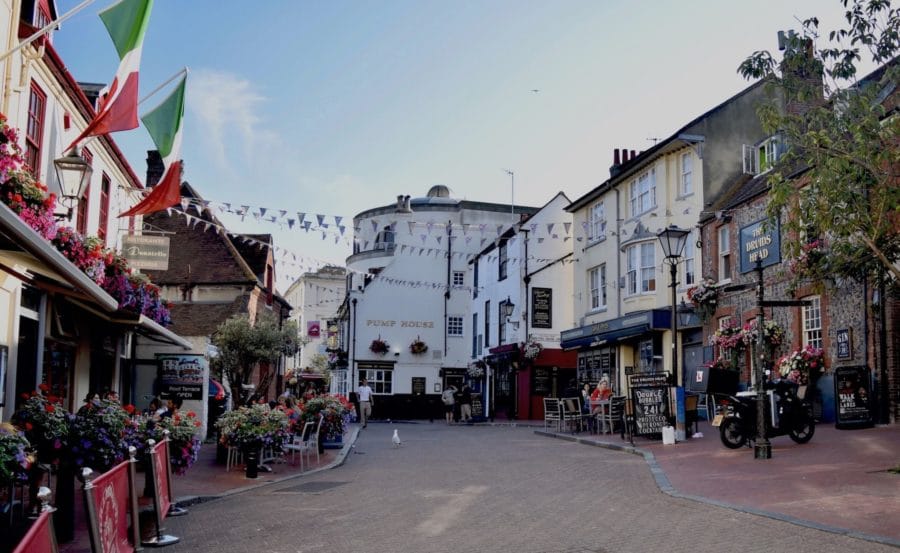 A Weekend In Brighton
Brighton – Day 1 – Friday (Evening)
After checking into our hotel, we headed out into the city to explore. Brighton is buzzing most nights of the week, but especially so at the weekend. There are lots of brilliant bars and eateries and in particular an excellent selection of vegetarian restaurants in Brighton, including Terre e Terre and Food For Friends. There is also a vegan pizzeria, which I was recommended, but am yet to try, though I've heard it's really good!
Dinner – Curry Leaf Cafe
I love Indian food and Curry Leaf Lane did not disappoint. It has an interesting selection of dishes as well as craft beers and unusual gin and tonics. There are three in Brighton and we visited the one on Ship Street in the lanes. I recommend the Curry Leaf Tandoor Platter. Yum!
Drinks – The Walrus
After dinner, we headed across the street to The Walrus. This is a really good pub – we ended up going there twice as we liked it so much. It's deceptively large with a good range of beers and wine, and fabulous pub grub, as well as a music venue downstairs and a roof garden above.
Sleep – Snooze
Snooze is a cool little B&B with quirky rooms and friendly hosts. The location is perfect for exploring the funky neighbourhood of Kemptown and it's a 20 walk to the city centre. Doubles start from £115 on Fridays and Saturdays, and from £65 on weekdays.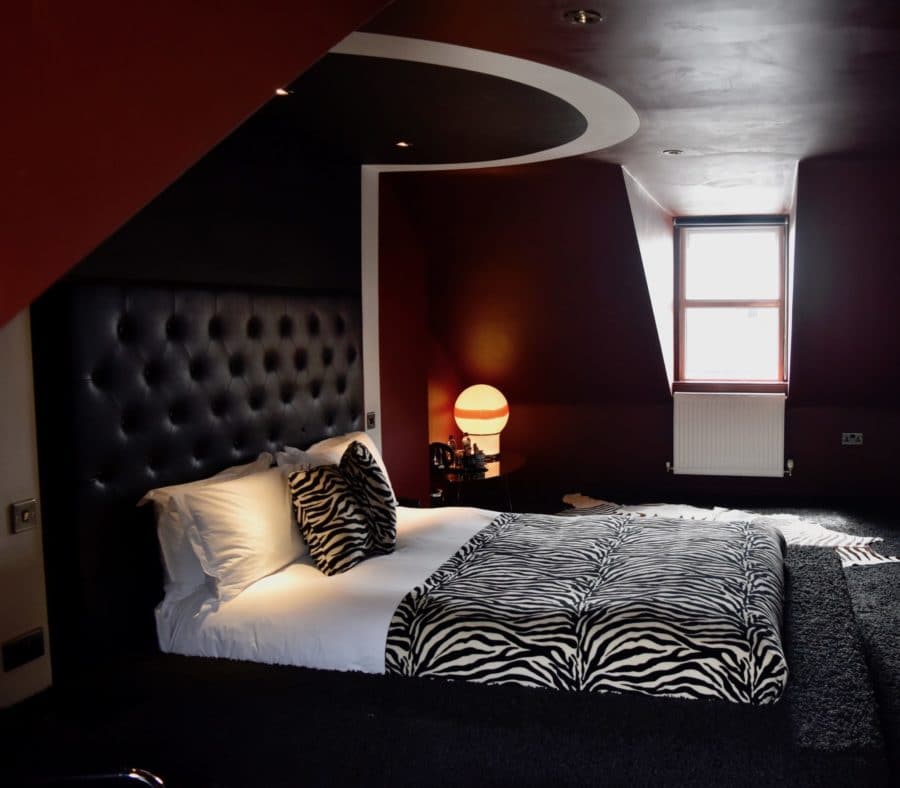 Brighton – Day 2 – Saturday
We were up (reasonably) early, excited to explore Brighton. A room at Snooze includes a generous breakfast, but if you're staying in a Brighton hotel that doesn't, then I recommend Café Coho for brekkie. There are two – one in the lanes and one near the station.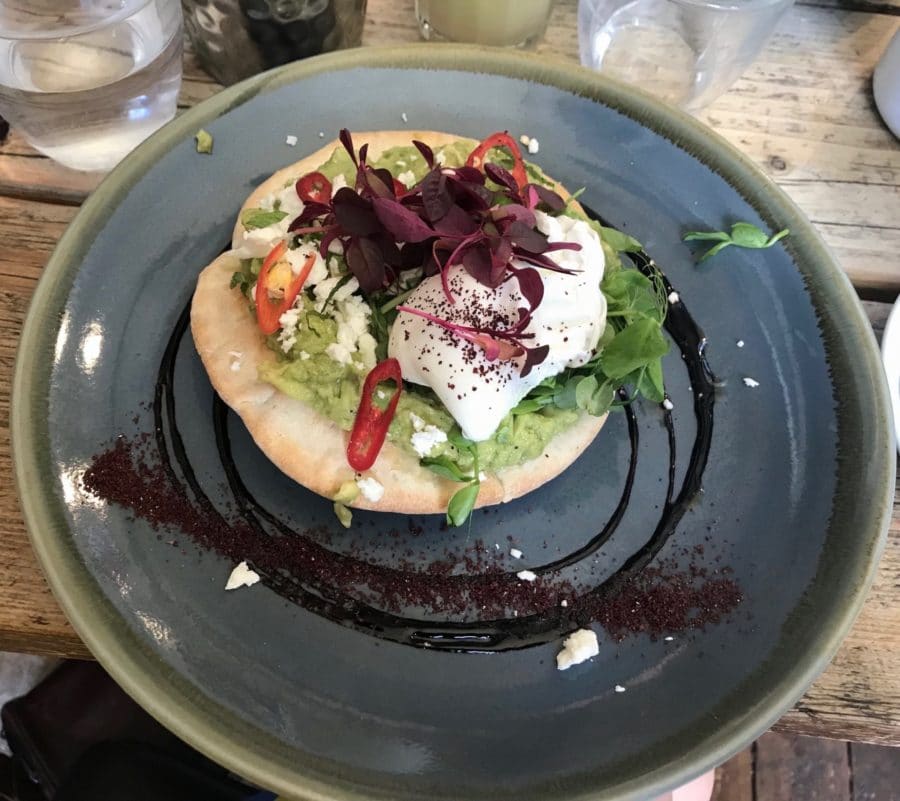 British Airways i360
As the weather was good, we headed straight for the i360. This observation tower on the seafront was completed in 2016 by the same team behind the London Eye, offering 360-degree views of Brighton. Plan your visit around the weather forecast, and if the skies are clear make sure you do it first because you'll see far more than on a cloudy day (on a clear day you can even see the Isle of Wight!). It takes around 25 minutes to reach the top (138m) and back again, and you can enjoy an 'in flight' drink at the bar while you take in the best views of Brighton.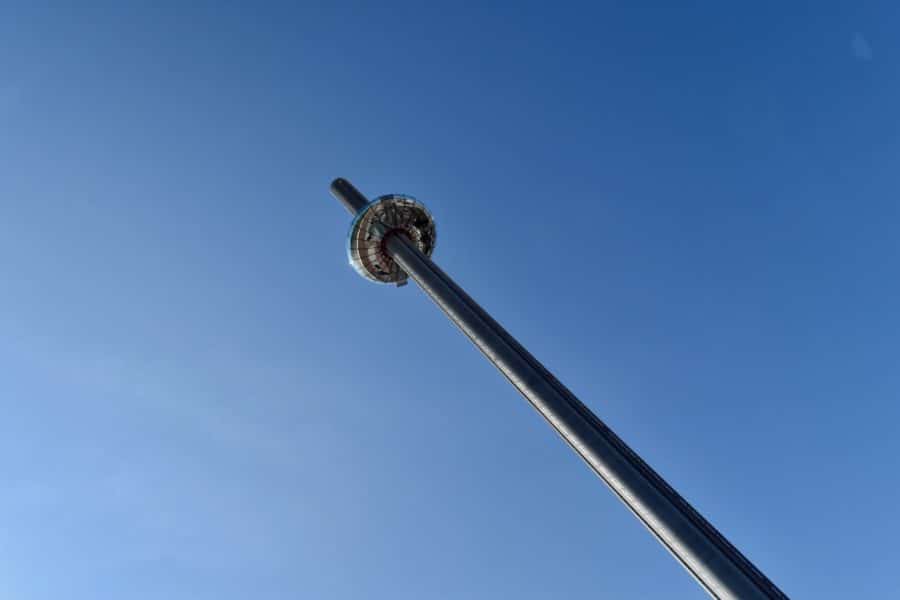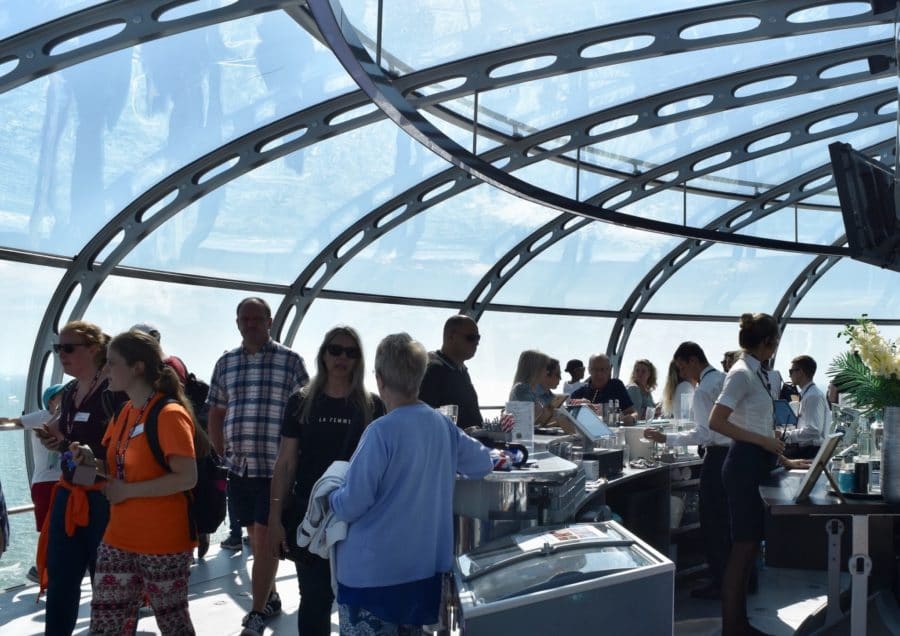 Lunch – Riddle and Finns
If you like seafood then you'll love Riddle and Finns. They have an excellent menu focused on locally sourced seasonal fish and have a superb wine list that includes Sussex vino. If you happen to be there during the week, then they do a great value 2 course set menu for £15.95.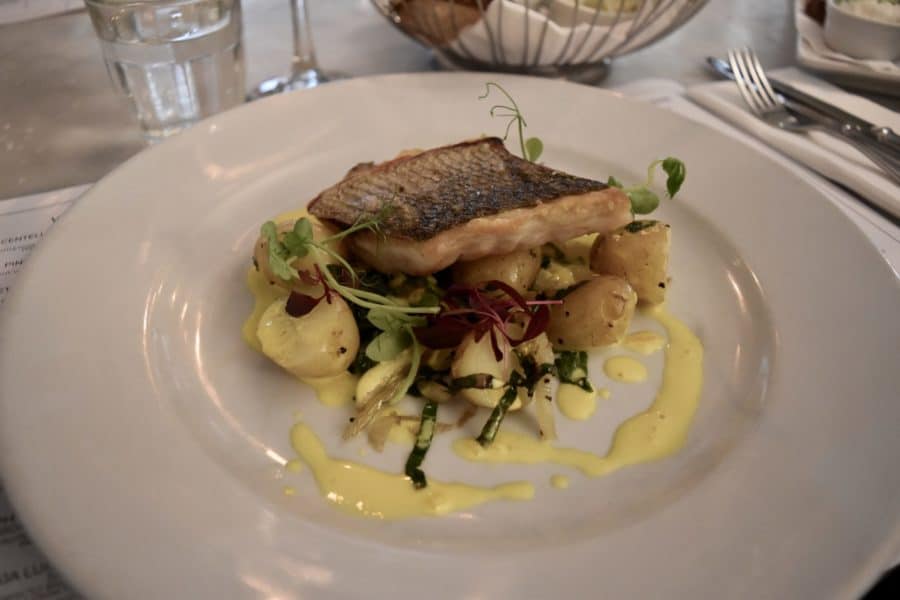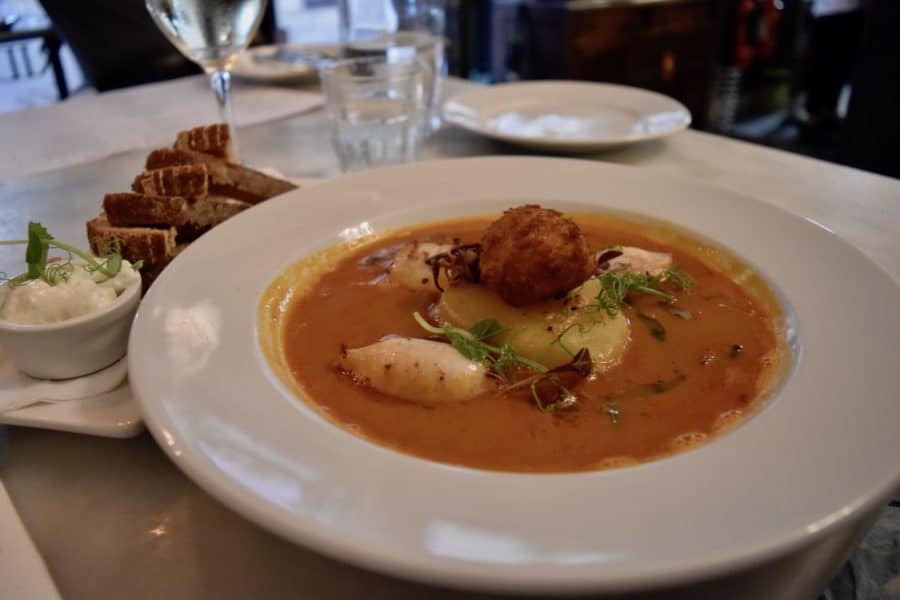 The Lanes
After lunch, it was time to explore the lanes. I love shopping in Brighton, it has so many interesting independent shops. The lanes have an incredible selection of jewellery shops, I could literally spend hours looking in the windows full of stunning antiques and unusual designs. (Guys this is a great place to buy an engagement ring!)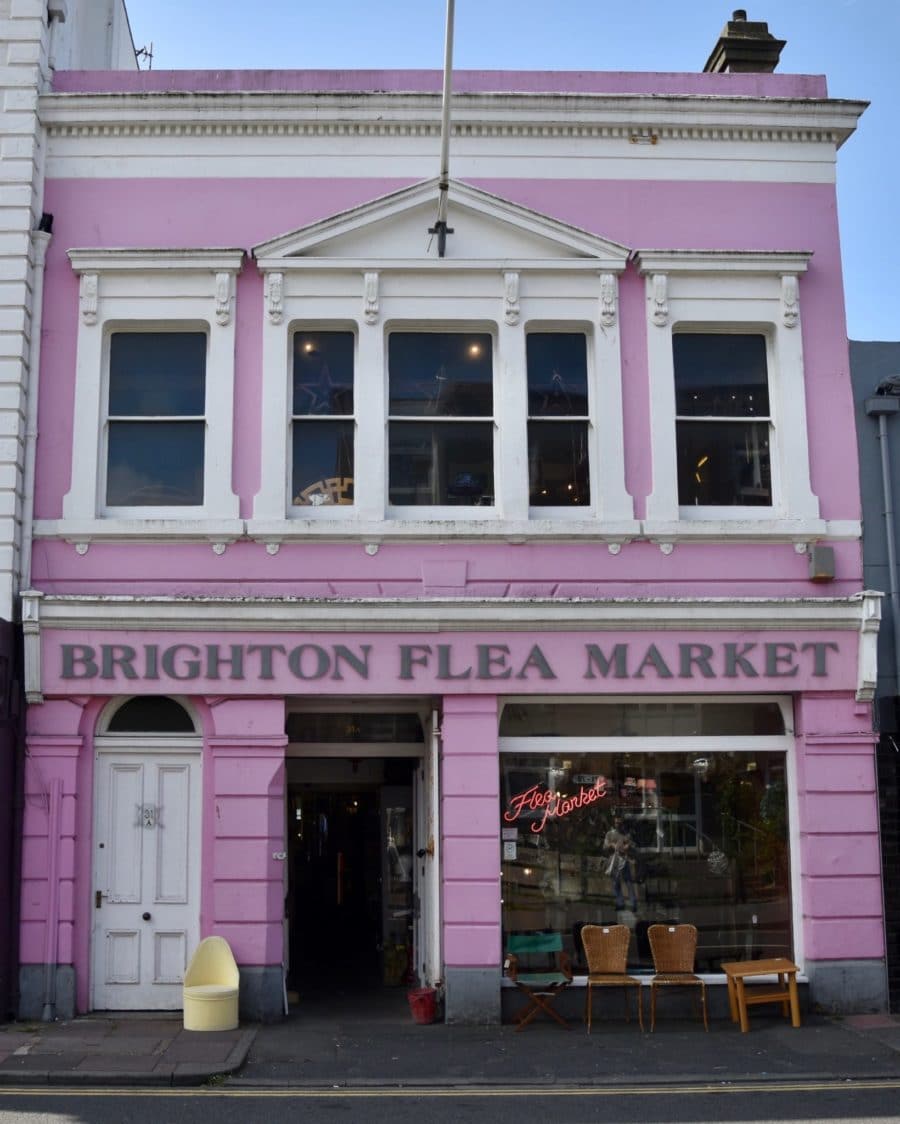 In North Laine, you'll find antique shops, vintage shops, boutiques and stores selling everything from records to Native American jewellery. There are also plenty of cafes and pubs for a refuel along the way. You can also find great antique and vintage shops in Kemptown.
Dinner – Plateau
Plateau is a lovely wine bar in the lanes that specialises in natural wines and sustainable produce. Even if you don't have dinner there, I highly recommend popping in for a vino and some delicious homemade bread.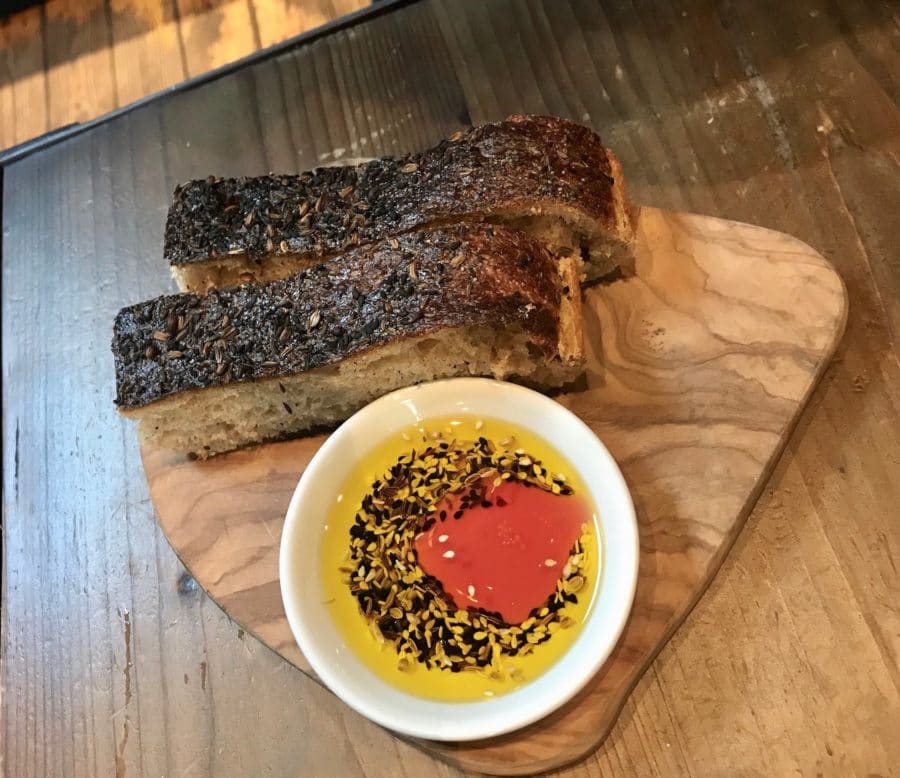 Brighton – Day 3 – Sunday
After another delicious breakfast at Snooze, it was time for our final day in Brighton. Flour Pot Bakery is another excellent choice for breakfast if your hotel doesn't include it.
The Royal Pavilion
We made our way back into the centre to the pavilion. The Royal Pavilion is one of Brighton's top tourist attractions, and you certainly can't miss the striking building in the middle of the city. It looks more like an Indian palace than something you'd find in a British seaside town! Even if you don't go inside, then make sure you take a walk around the gardens and admire the architecture from the outside. However, if you can, I definitely recommend going in. It was actually my first time in our recent Brighton getaway, and the décor is incredible. You also get given an overview of the history of the property, which has been used at different times as a palace, hospital and a civic building.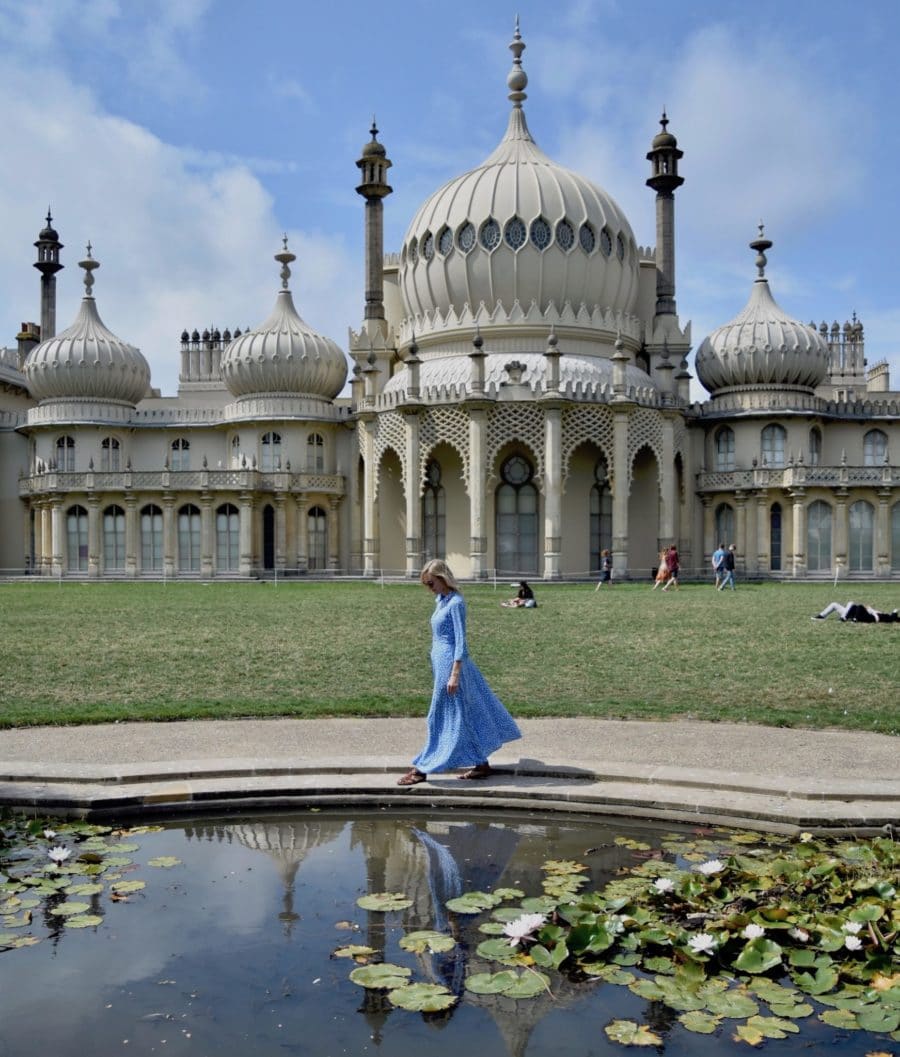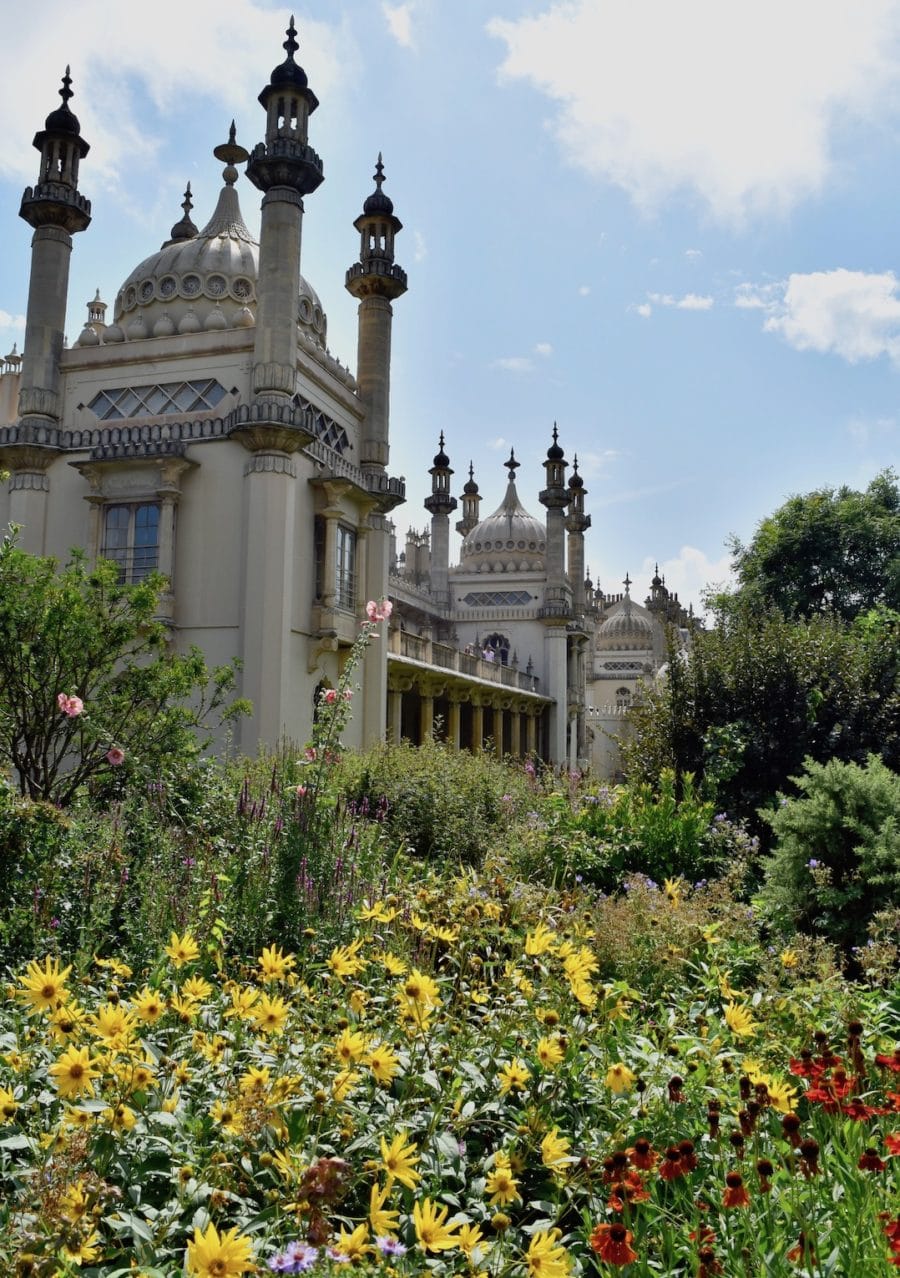 Brighton Palace Pier
Next stop was the iconic Brighton Pier. This is a must-do Brighton attraction, and something quintessentially British. Whether you lose a few hours on the 2p machines, ride the rollercoaster or just relax in the deck chairs, it's worth allocating some time in your Brighton weekend to the Palace Pier.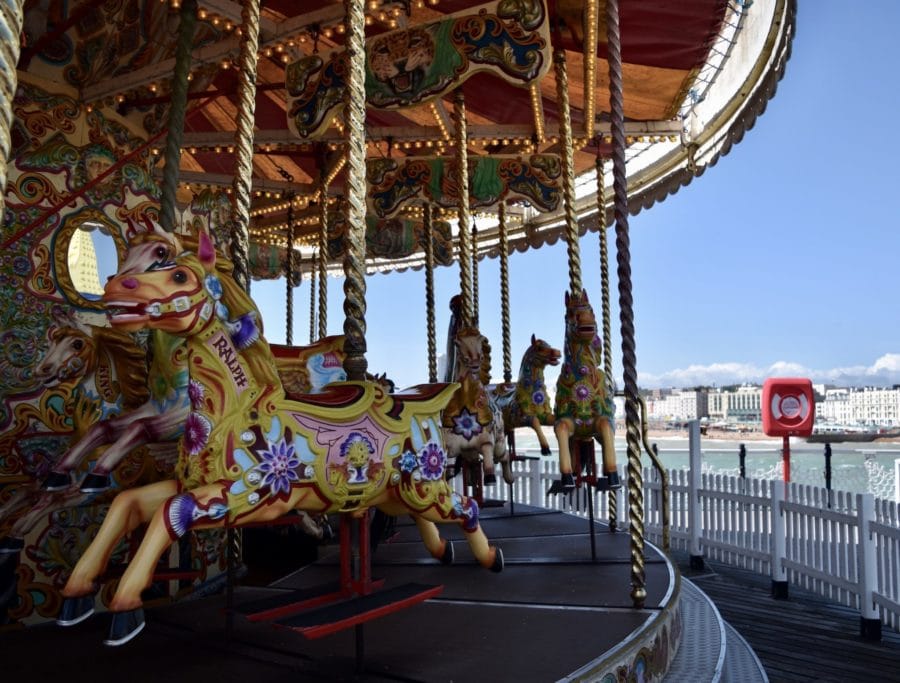 Lunch – Fish & Chips on Brighton Palace Pier
A trip to the British seaside isn't complete without a hearty meal of fish and chips (unless you're vegan or veggie of course). There is hot competition for the best fish and chips in Brighton, with Melrose Restaurant, Regency Restaurant and Bardsley's all offering delicious options. But you really can't beat fish and chips on Brighton Pier for the classic seaside experience. Palm Court has both a restaurant and kiosk about halfway down.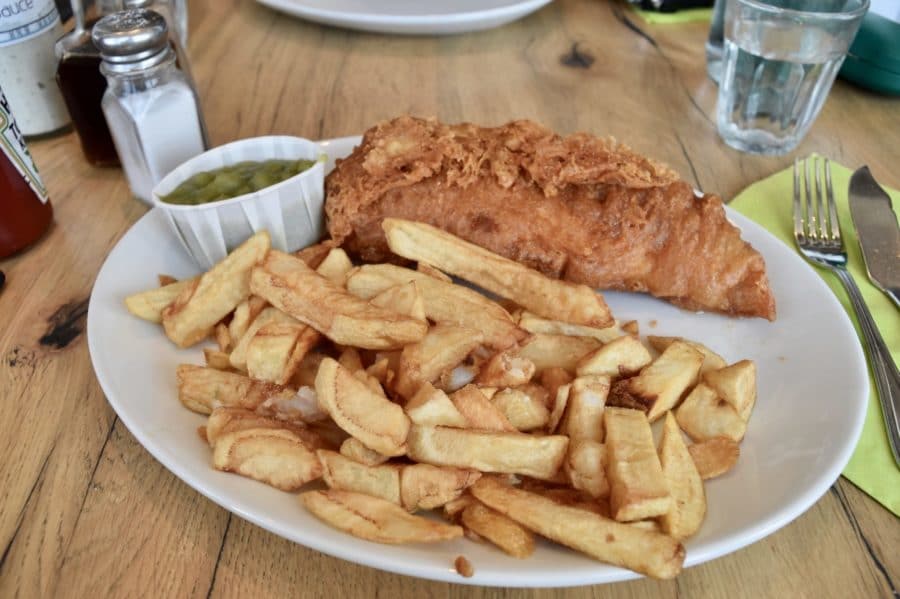 Our final destination before heading home was Blaker Street. Not so much of a Brighton tourist attraction, but certainly an Instagrammable spot! A street full of colourful houses with views of the sea.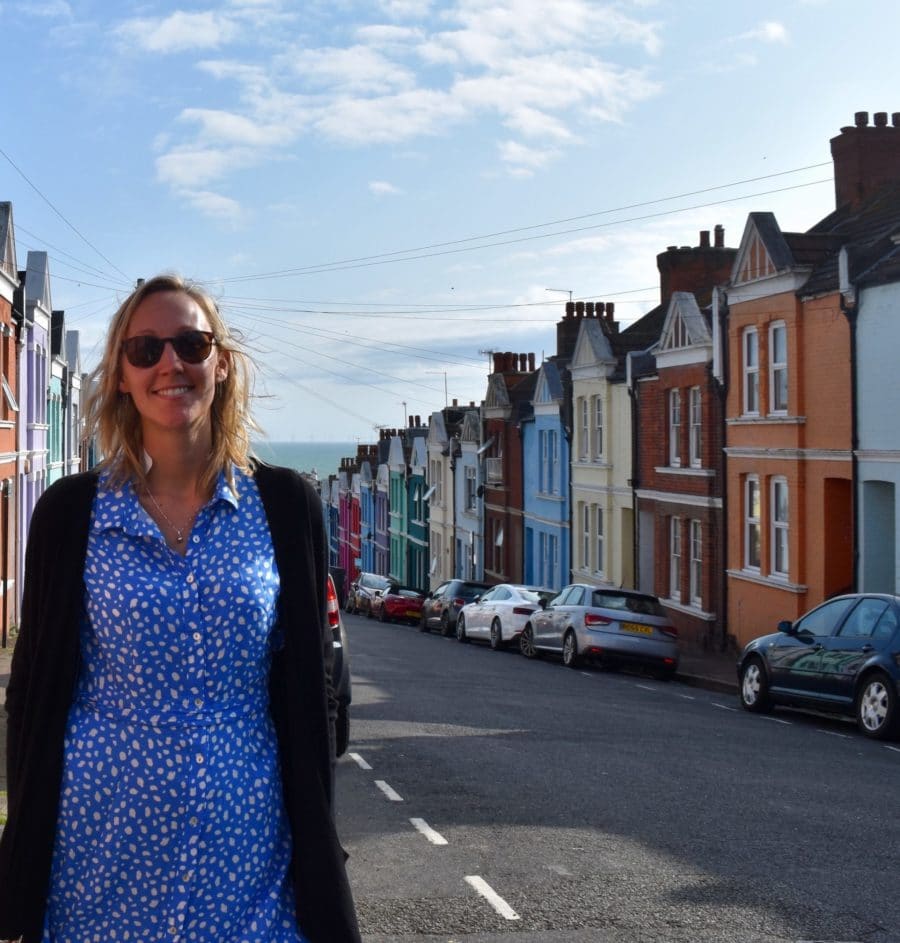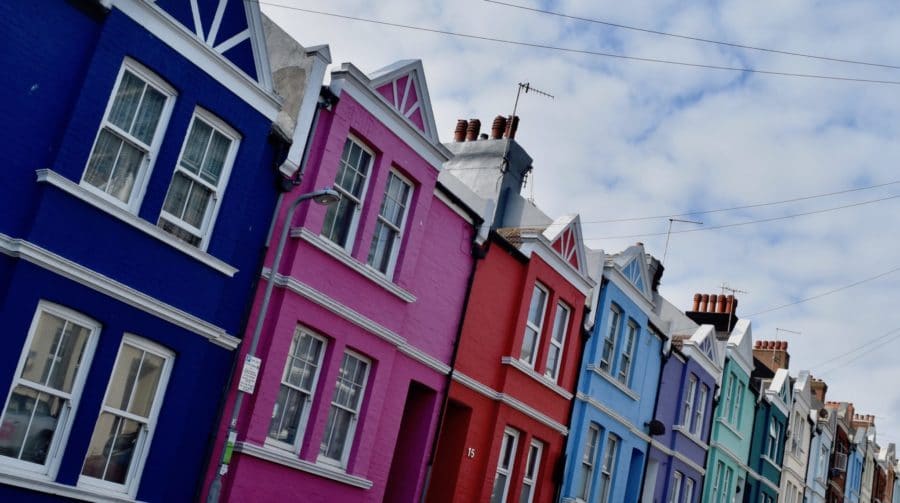 Other things to do in Brighton
If you have more than a weekend in Brighton there are plenty of other activities!
Brighton Beach Sauna
Did you know Brighton has a beach sauna? That's right, you can relax in the heat at Beach Box, a wood-fired sauna located right on the pebbles! Best combined with a cooling swim in the sea afterwards!
Crazy Golf
​Brighton has no less than three Crazy Golf courses along the seafront! Perfect for unleashing your competitive side!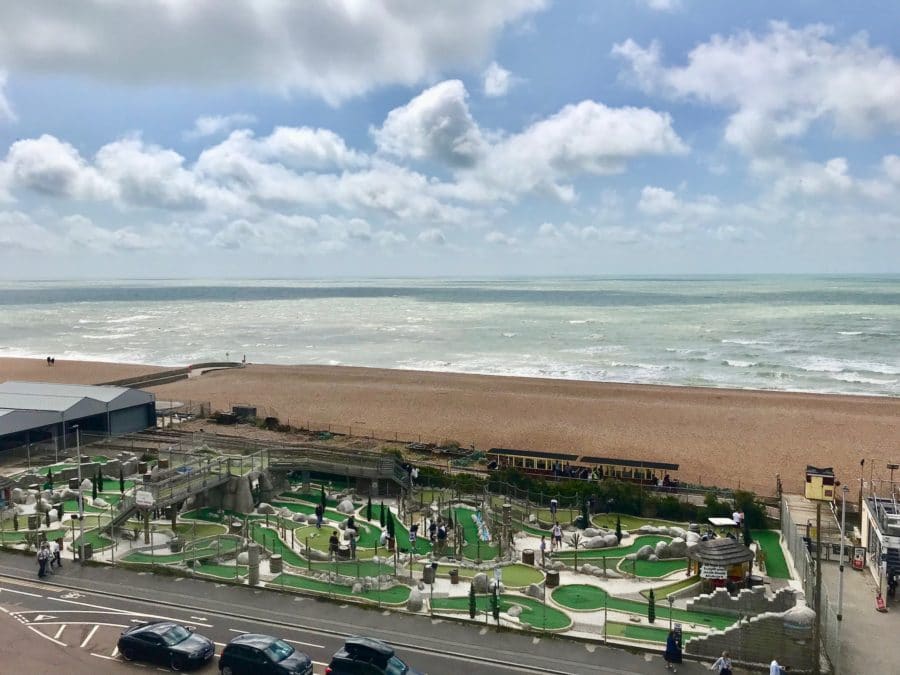 Beach Volleyball
If you're feeling energetic head down to Yellowave Beach Sports Venue, where you can hire a court or take a beach volleyball class, which run throughout the year – even when it's raining!
Ride Volks Electric Railway
Head down to Brighton seafront for a trip on Volks Electric Railway. It is the oldest operating electric railway in the world. Completed in 1883! It takes you from Palace Pier all the way to Black Rock, where you can visit Brighton Marina.
Other Great Brighton Bars & Restaurants
La Choza – Mexican street food
Easy Tiger – Indian tapas
Ten Green Bottles – Wine bar and shop
The Pond – Bao buns and craft beer in North Laine
The Mesmerist – Live music and cocktails in the Lanes
Red Roaster – Daytime cocktails
Plotting Parlour – Cocktails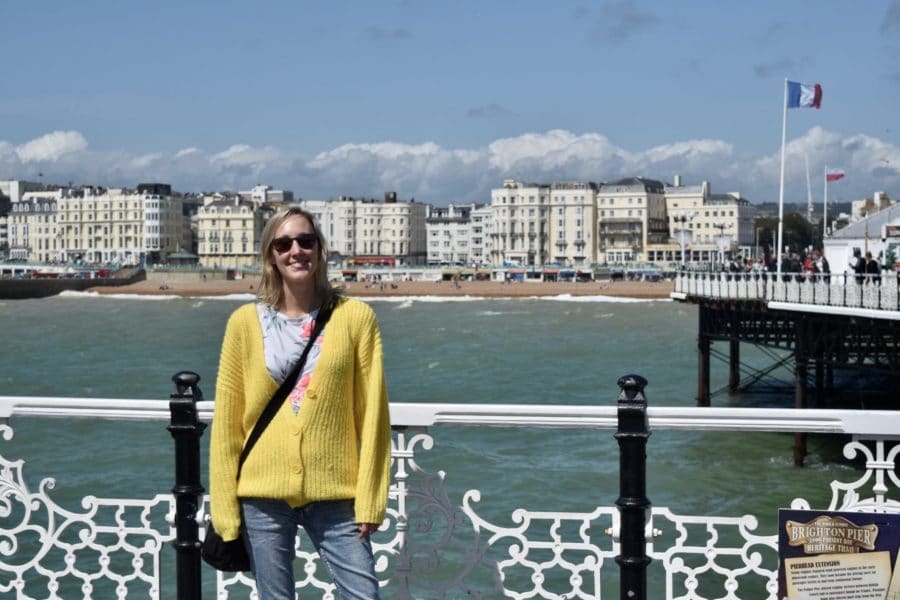 How to get to Brighton
If you're driving to Brighton, make sure you check that your hotel has parking, as parking is expensive and hard to come by in the city. If you can, I recommend taking the train, as once you're there, there is little need for a car. From London, you can take the train from London Bridge, London Victoria or London Blackfriars, which all take around 1 hour.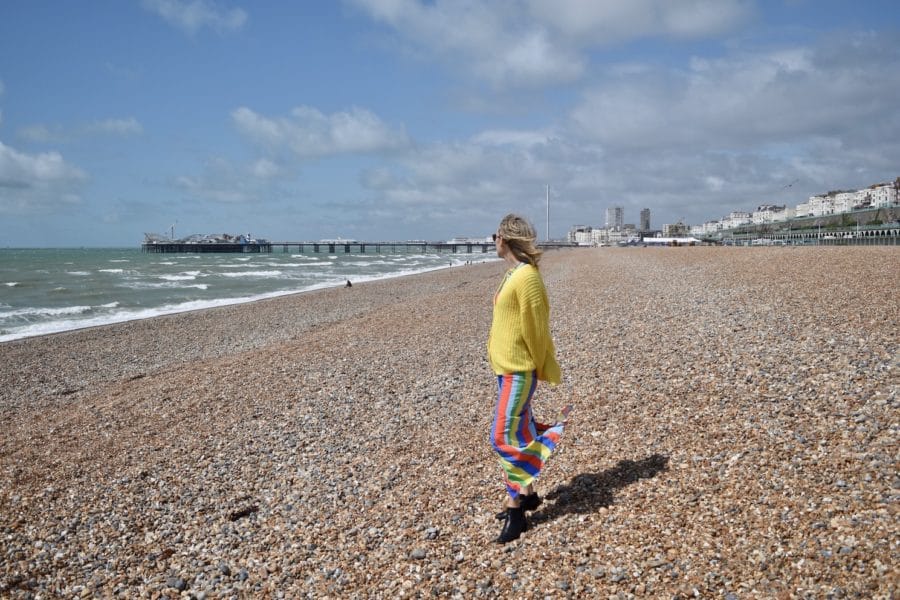 Thank you to Visit Brighton for hosting A Lovely Planet.