Canterbury is one of England's most famous cities, and rightly so. It's full of historic charm and has some great old pubs, shops and restaurants. It's a special place for me, as it's where I was born and lots of my family live in and around the city. I've spent many a weekend in Canterbury, and it's one of my favourite cities to take friends from overseas, as it offers a great mix of history, culture and food.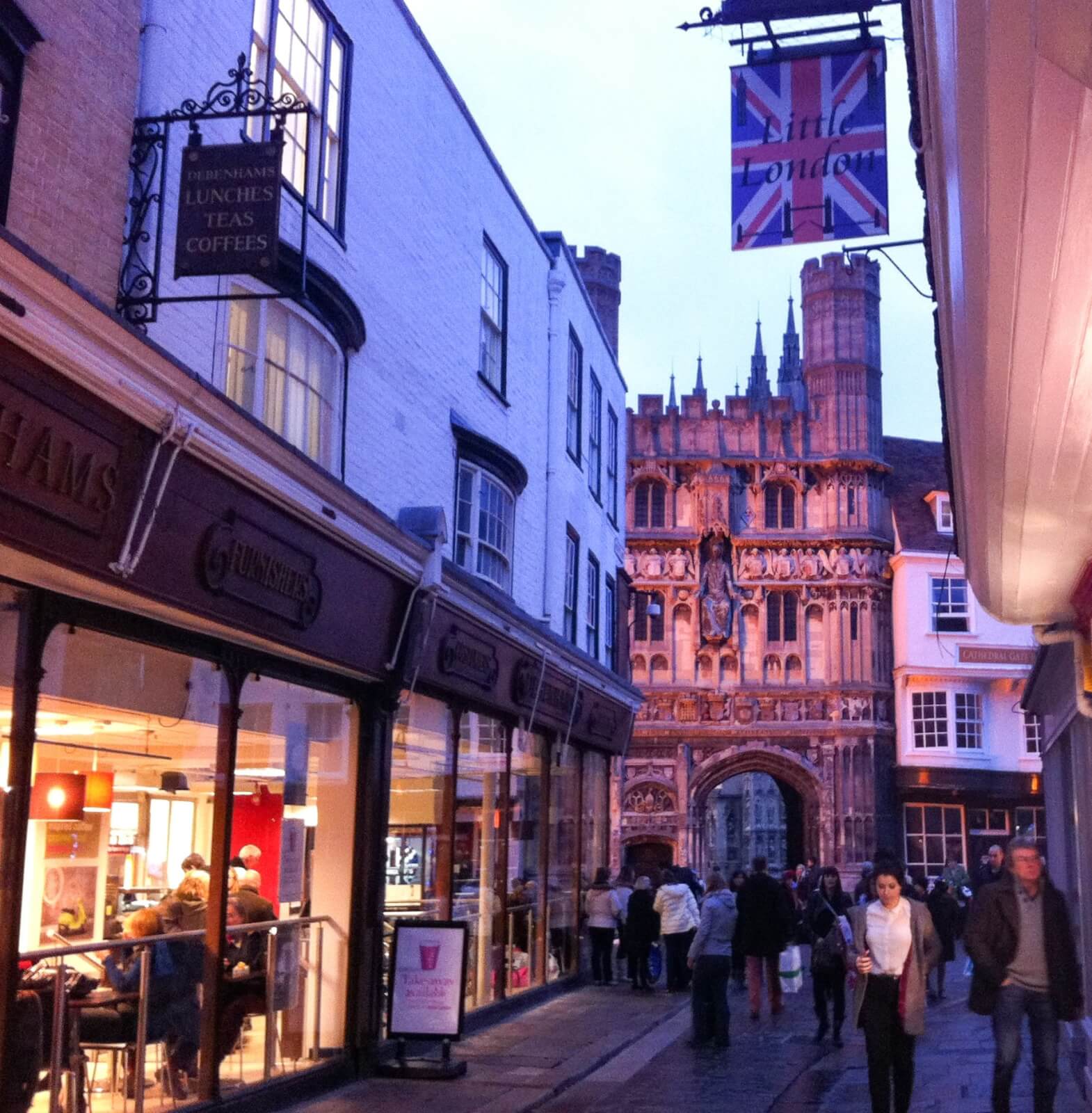 Disclosure: This article contains affiliate links. This means that if you click a link and purchase something I've recommended I may earn a small commission. This does not affect the price you pay but helps me to run this site. You can read my full affiliate disclosure here.
How to Spend a Weekend in Canterbury
---
Day 1 in Canterbury – Friday Night
Check into your accommodation (more on that at the end of the article), and head into the city centre. I love wandering around the old streets, stopping for a drink or two in an old pub (of which there are many), and soaking up the heritage buildings of the historic city.
There are great bars and restaurants throughout the city, like The Pound Bar and Kitchen, which is set within the former city gaol and has views out over the river.
Day 2 in Canterbury – Saturday
Canterbury's most famous icon is the Cathedral and it's really worth visiting.  Inside, you can easily spend an hour or more wandering through the nave and down into the crypt.  On the other side of Canterbury Cathedral is the King's School – the oldest extant school in the UK.  Although you can't enter it, it's nice to have a nose at the grounds and buildings.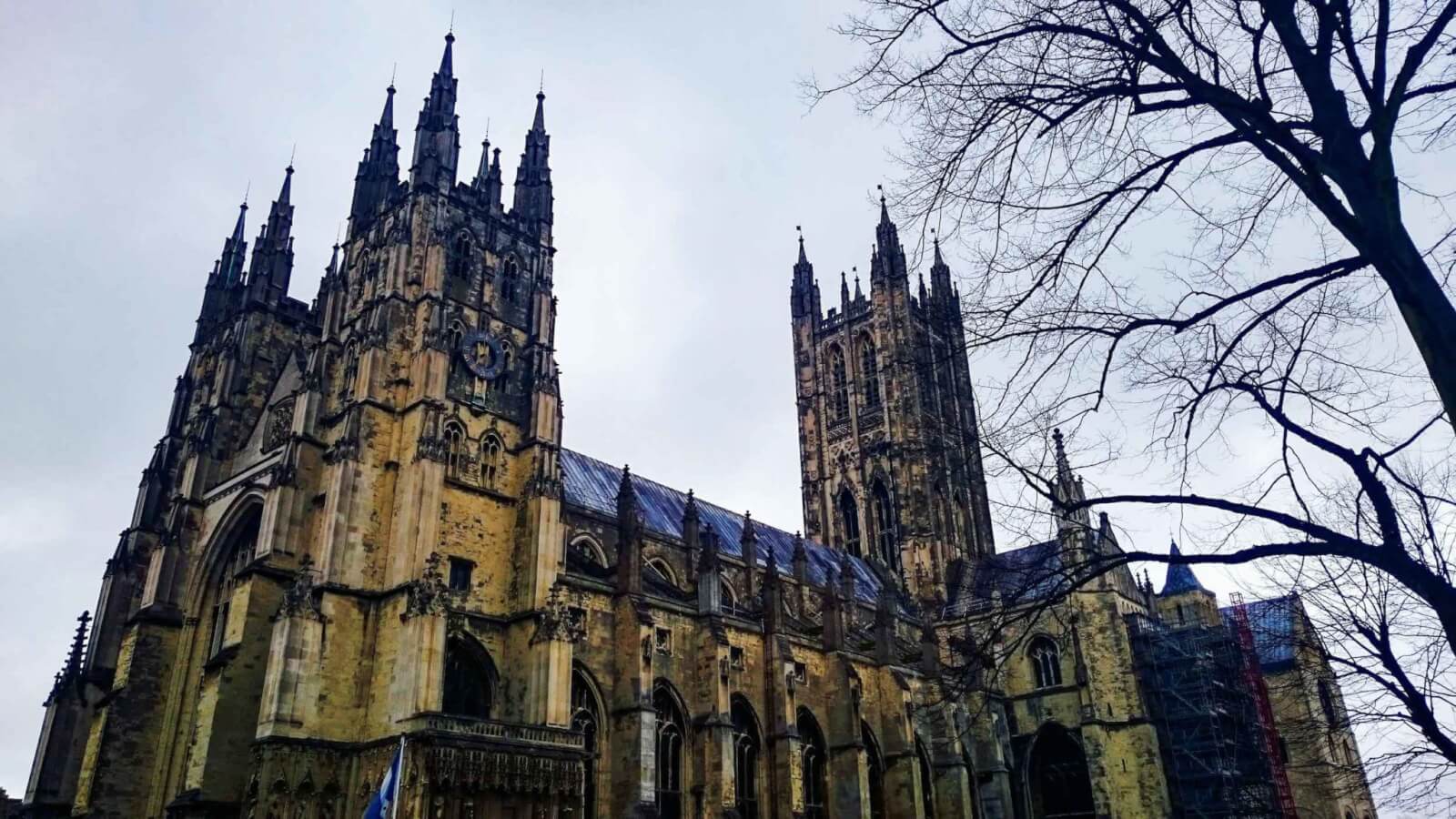 Enjoy lunch at The Old Weavers Restaurant, a gorgeous 16th century timbered building by the river, that serves delicious homemade pies.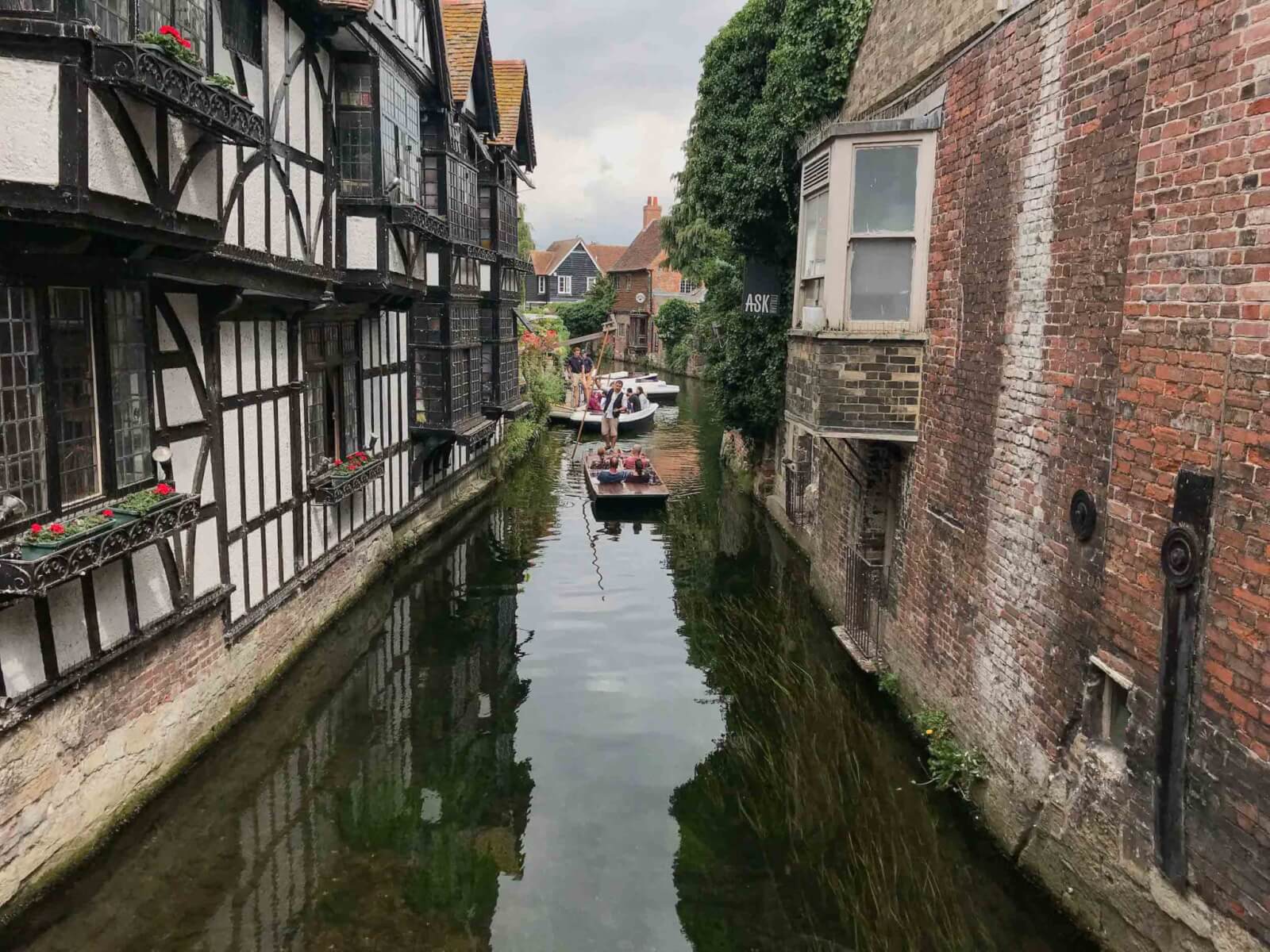 In the afternoon, take a punt down the River Stour, passing The Old Weavers House, The Kings Mill, and the Dominican Priories. There are two main operators; Canterbury Punting Co. and Westgate Punts, both sell tickets on Canterbury High Street.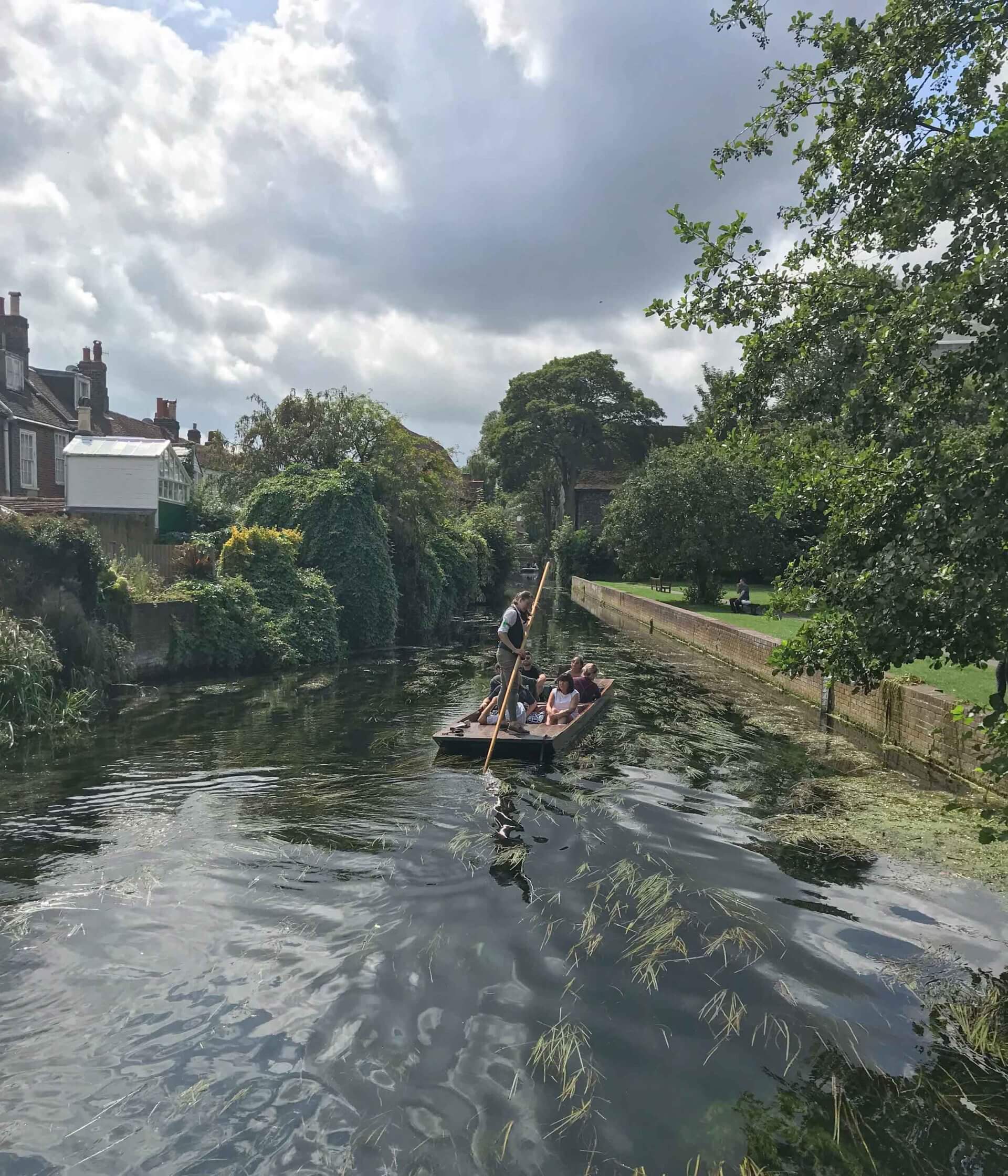 In the evening, have lunch at one of the great Canterbury pubs, such as The Millers Arms or The Thomas Beckett.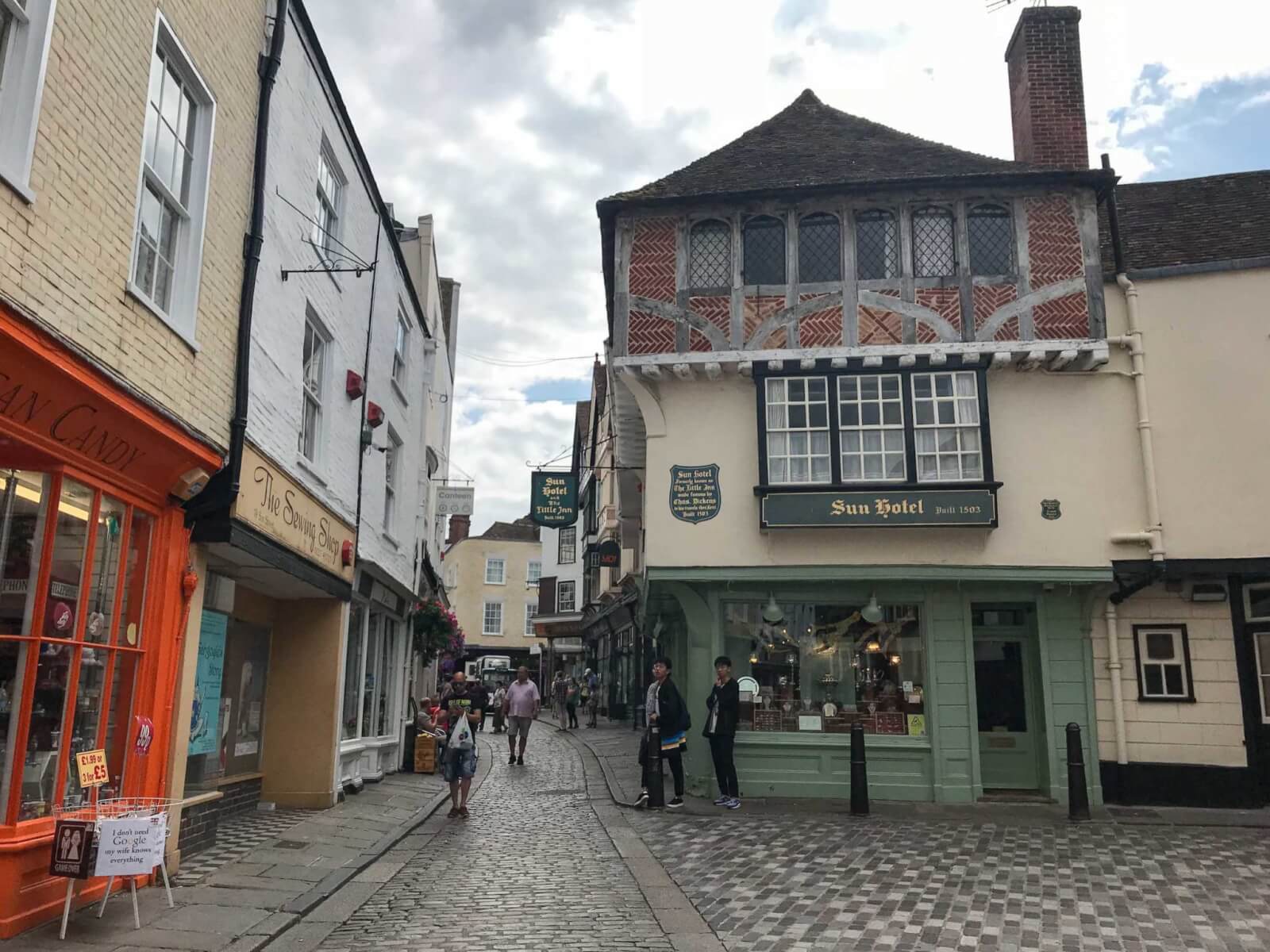 Day 3 in Canterbury – Sunday
There are some great shops in Canterbury, including quite a few independent stores, so spend a few hours enjoying a little retail therapy before lunch.
Make your way to the Goods Shed, next to Canterbury West Station. This old barn has been transformed into a farmers market and has some great local produce as well as a restaurant inside – the perfect place for a lazy lunch.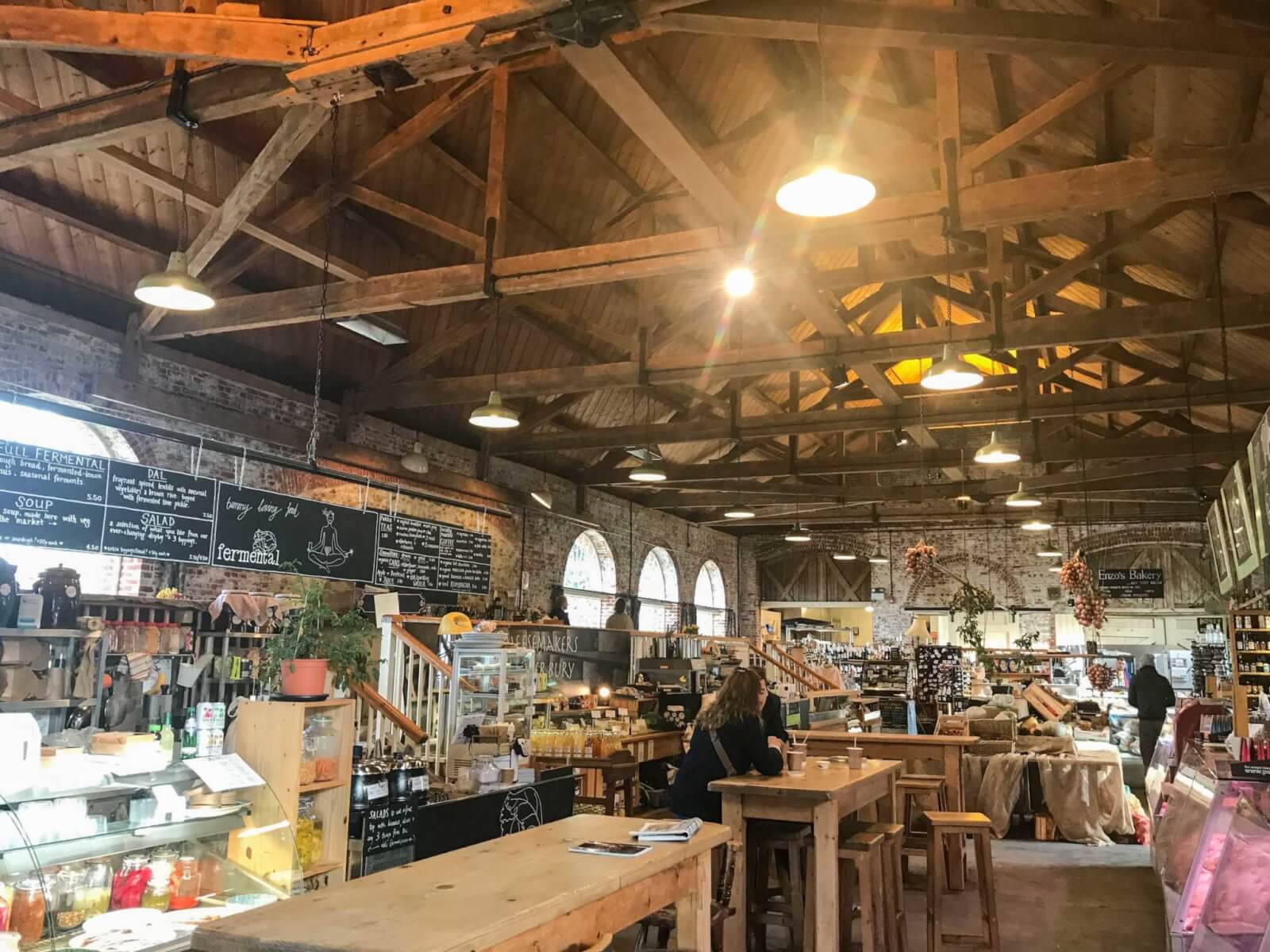 In the afternoon, relax at Westgate Gardens. Located on the banks of the Stour as it flows towards the Westgate, these gardens are among the oldest in Britain. As well as beautiful flowers, you'll find a 200-year-old oriental plane tree and a Norman arch thought to have been moved here from the ruins of St Augustine's Abbey.
Where to Stay in Canterbury
Canterbury doesn't have many big hotels, but quite a few smaller family-run places – particularly in the centre.  I like The House Of Agnes, a B&B just outside the city walls.  The rooms are named and themed after a different country and there is a huge garden out the back. They also have an honesty bar with a huge chessboard and loads of board games to finish off the night.
Find accommodation in Canterbury
Longer than a weekend in Canterbury?
If you have time, there are lots of lovely villages and seaside towns within 30 minutes of Canterbury, including Broadstairs, Whitstable, Sandwich and Margate. All are accessible by train.  And if you like walking, you are moments from the beautiful Kentish countryside with lots of tracks and bridle paths to explore.  Or you can just spend the afternoon with a glass of local ale from the Shepherds Neame brewery in one of the city's ancient pubs!
Check out our guide to Broadstairs.
How to Get to Canterbury
From London, it's only an hour on the fast train from St Pancras, or you can take the slower train from Victoria. There are two stations; Canterbury East and Canterbury West, although they aren't very far apart. Alternatively, it's an easy drive from most destinations on the south coast, but double-check your hotel has parking before booking.